Indian coercive strategy has made Kashmiris more alienated than ever before
[yt_dropcap type="square" font="" size="14″ color="#000″ background="#fff" ] J [/yt_dropcap]ammu Kashmir was a sovereign nation until India and Pakistan invaded and occupied it after their own independence from Great Britain. Both India and Pakistan wanted to expand their territories by annexing neighboring Jammu Kashmir and they have done with blessings from their colonial master UK.
India and Pakistan have disputed the territory for nearly 70 years – since independence from Britain. Both countries claim the whole territory but control only parts of it. Two out of three wars fought between India and Pakistan centered on Kashmir. Since 1989 there has been an armed revolt in the Muslim-majority region against rule by India. High unemployment and complaints of heavy-handed tactics by security forces battling street protesters and fighting insurgents have aggravated the problem
Unable to tolerate Indian brutality, Kashmiris are on revolt against Indian occupational crimes. They want USA, UK and other veto members to consider the pathetic plight of Kashmiri Muslims and give them their sovereignty back so that at least their children could live in peace without having to face the Indian military brutality.
India is fast losing Jammu Kashmir as it hates Kashmiris for demanding freedom and sovereignty from occupying Indian military which now enjoys more draconian powers to target Kashmiris at will. Indian regime never cares for human rights violations by its military in Kashmir.
New Delhi has conveniently fooled Kashmiris on its promise of greater autonomy for the region for efficiency while core Indian media lords spread lies about Kashmiris through 24 hours in their TV channels.
Now India is using Kashmiris as military shield with more and more army's intimidation, wrongful confinement of Kashmiri youth.
Instead of punishing the guilty in their ranks for misusing their powers by ruthlessly attacking Kashmiri Muslims through fake encounters, among other techniques, it honors the guilty with awards and more money for their "meritorious services". This anomaly has annoyed Kashmiri leaders.
A Kashmir Muslim, Farooq Ahmad Dar, who was tied to an army jeep by military solders and used him as a human shield in India-occupied Kashmir has said he is "afraid" after the officer responsible for the incident was awarded a commendation by the military. "I was under the impression he would be punished. But he was given a reward," Farooq Ahmad Dar told BBC. The decision, announced on Monday, was met with shock in Kashmir. The army officer responsible for the action said he did it to make India stronger.
Dar had just finished casting his vote at a polling booth when the incident took place. Tied to the jeep, he was driven around villages, as an "example" of what would happen to anyone who threw stones at armed forces. "I was persecuted even though I was one of the few who voted," Dar said. "Since the day the officer was awarded, I'm even more afraid. Now he will return to the same camp, and I am in danger."I am feeling under tremendous pressure. He will be back and my situation will worsen."
The army officer at the centre of the controversy, Major Nitin Gogoi, in a rare departure from official protocol, was allowed to address a media conference and defended his actions. "With this new India idea, I have saved many peoples' lives."
The foremost leader of freedoms struggle Syed Ali Geelani, chairman of the Hurriyat – an umbrella group of separatists in Kashmir – called the army decision "distressing and shameful". Amnesty International India also condemned the decision, saying it gave out the impression that the Indian army "condones human rights abuses". But views on social media were sharply divided between those who criticised the army decision and those who said Major Gogoi was a hero.
Former chief minister Omar Abdullah said the army decision was "wrong". He said the consequences could be "disastrous", adding that "the use of human shields is now officially fair and justified in a Kashmir that stands more alienated than ever before". The Urdu language newspaper Kashmir Uzma saw the move as an "open warning". "It seems that by honoring the officer, the authorities in New Delhi are trying to send a clear message to Kashmiris that they have reliable tactics for restoring order, even when it involves violating human rights," it said.
For quite some time, India has been running from country to country and invites rulers from every country to inform that Kashmir has been a part of India for centuries and Pakistan is spoiling the minds of Kashmiris to protest against Indian misrule. New Delhi might think foreign leaders, like Indian media lords, have no knowledge of the past and history. .
Last summer was one of the bloodiest in the Muslim-dominated valley in recent years. Following the killing of influential freedom fighting militant Burhan Wani by Indian forces last July, more than 100 civilians lost their lives in clashes during a four-month-long security lockdown in the valley. It's not looking very promising this summer.
India occupied Kashmir has seen a fresh upsurge of violence in the past few months, with stone-throwing civilians pitted against military personnel. India is not happy that the youth has not taken real weapons so that Indian military could kill all of them and ask Indian core media lords, controlled by intelligence, to call the Kashmiris "TERRORISTS".
As its usual safe tactic, whenever there is an upsurge in Sri Nagar, India quickly blames Pakistan for inciting the violence, a charge the latter dutifully denies.
This month's parliamentary election in Srinagar was scarred by violence and a record-low turnout of voters. To add fuel to the fire, graphic social videos surfaced claiming to show abuses by security forces and young people who oppose Indian rule. A full-blown protest by students has now erupted on the streets; and, in a rare sight, even schoolgirls are throwing stones and hitting police vehicles.
JK Chief Minister Mehbooba Mufti, who leads an awkward ruling coalition with the Hindu nationalist Bharatiya Janata Party (BJP), rushed to Delhi last week to urge the federal Modi government to "announce a dialogue and show reconciliatory gestures".
India ignores the military atrocities on Kashmiri Muslims being ritually committed as a tool to silence the Kashmiri youth. Apparently, PM Narendra Modi and Home Minister Rajnath Singh told her that they could not "offer a dialogue with separatists and other restive groups in the valley" while fierce violence and militant attacks continued.
Former chief minister and leader of the regional National Conference party Farooq Abdullah warned India that it was "losing Kashmir". What Abdullah suggested was unexceptionable: the government should begin talking with the stakeholders – Pakistan, the separatists, mainstream parties – and start "thinking of not a military solution, but a political way". Ignoring the plight of Muslims in the valley, but only thinking only about Hindus in Kashmir as being propelled by Hindutva zealots in the media is not good.
Kashmir is one of most militarized zones on earth with military troops occupying almost every place so that any protest for freedom could be put done forthwith while informing the media to cook stories to make reports about "Muslim terrorists attacked or killed" type headings.
With more than 500,000 security forces in the region, India is unlikely to lose territory in Kashmir but Kashmiris are not with India. .Shekhar Gupta, a leading columnist, says that while Kashmir is "territorially secure, we are fast losing it emotionally and psychologically". The abysmal 7% turnout in the Srinagar poll proved that "while your grip on the land is firm, you are losing its people". So what is new about Kashmir that is worrying India and even provoking senior army officials to admit that the situation is fragile? Kashmiri youth is now politically matured and they know they need sovereignty for self development and regain dignity. .
For one, a more reckless and alienated younger generation of local youth is now leading the anti-India protests. More than 60% of the men in the valley are under 30. Many of them are angry and confused about what India plans and wants in Kashmir.
Hope has evaporated for his generation "in face of Indian oppression" and he and his friends did not "fear death". When I took him aside after a while to ask about his ambitions in life, he said he wanted to become a bureaucrat and serve Kashmir. "It is wrong to say that the Kashmiri youth has become fearless. He just feels alienated, sidelined and humiliated. When he feels like that, fear takes a backseat, and he becomes reckless. This is irrational behavior," says National Conference leader Junaid Azim Mattoo.
Secondly, the new younger militants are educated and come from relatively well-off families. Youthful Kashmiri leader Wani, who was killed last July as the militant, headed a prominent rebel group and came from a highly-educated upper-class Kashmiri family: his father is a government school teacher. Wani's younger brother, Khalid, who was killed by security forces in 2013, was a student of political science. The new commander of the rebel group, Zakir Rashid Bhat, studied engineering in the northern Indian city of Chandigarh.
The two-year-old fragile PDP-BJP ruling alliance, many say, has been unable to deliver on its promises. While BJP is trying to increase its base in Jammu Kashmir, PDP is fast losing popular faith in its ability to defend Muslims in Kashmir. An alliance between a regional party which advocates soft separatism (PDP) and a federal Hindutva nationalist party (BJP), they believe, makes for the strangest bedfellows, hobbled by two conflicting ideologies trying to work their way together in a contested, conflicted land. Both Congress and NC are trying to make maximum mileage from the weak government in Sri Nagar.
The federal government's message on Kashmir appears to be backfiring.
When PM Modi recently said the youth in Kashmir had to choose between terrorism and tourism, many Kashmiris accused him of trivializing their "protracted struggle". When BJP general secretary Ram Madhav told a newspaper that his government "would have choked" the valley people if it was against them, many locals said it was proof of the government's arrogance.
The shrill anti-Muslim rhetoric by radical Hindutva groups and politics of incidents of cow protection attacking Muslim cattle traders in other parts of India could end up further polarising people in the valley. "The danger," a prominent leader told me, "is that the moderate Kashmiri Muslim is becoming sidelined, and he is being politically radicalized."
The security forces Kashmir, now adhering to Hindutva politics, differ and say they are actually worried about rising "religious radicalization" among the youth in the valley. A top army official in Kashmir, Lt-Gen JS Sadhu, told a newspaper that the "public support to terrorists, their glorification and increased radicalization are issues of concern". Kashmiri public does not the government or governor or New Delhi masters. One army official said that religious radicalization was a "bigger challenge than stone pelting protesters". He even claims that some 3,000 Saudi-inspired Wahhabi sect mosques had sprung up in Kashmir in the past decade. The military is eager to build some Hindu structures in Kashmir valley al s well.
Most Kashmiris say the government should be more worried about the cause of "political radicalization" of the young, and that fears of religious radicalization were exaggerated and overblown. Also, the low turnout in this month's elections has rattled the region's mainstream parties. "If mainstream politics is delegitimized and people refuse to vote for them, the vacuum will be obviously filled up with a disorganized mob-led constituency," Mattoo of the National Conference said.
In his memoirs, Amarjit Singh Daulat, the former chief of India's spy agency RAW wrote that "nothing is constant; least of all Kashmir". But right now, the anomie and anger of the youth, and a worrying people's revolt against Indian rule, appear to be the only constants.
If New Delhi still believes that Indian military in Kashmir could solve the Kashmir problems by Zionist or Indian guns there it is mistaken- it is ridiculous for any regime which is serious about democracy to think of a military solution. Kashmir requires political solution. If India still think Kashmiris want to be controlled by Indian military, then, a referendum should be organized under the UN flag.
As India's most restive region JK stares down the abyss of what a commentator calls another "hot summer of violence", the doom-laden headline has returned with a vengeance: Should India let Kashmiris live on their own as a sovereign nation?
Pakistan not a Threat for Israel: Clearing Misconceptions
Ever since 1998; the beginning of Pakistan's nuclear age, the state's self-defense mechanism has been a source of worry and unrest for India and the US. Both these states never really accepted that a small state like Pakistan could develop the prestigious asset and was now well capable of defending itself against external threats. US opposed the program on the grounds that it had been tested after the signing of NPT and that it is an "illegitimate" program. Their basic concern was Pakistan not being a party to NPT and US non-proliferation efforts failing. India, though very much against the program, could not openly oppose it on the same grounds because its own Nuclear Program had the same issue i.e. it was tested after the signing of NPT and they had also not signed the treaty.
There  are  a  lot  of  ambiguities  surrounding   Pakistan's  nuclear  program  which  are  there intentionally for the benefit and security of the program and state. However, there is one thing which has been kept very clear since day one and that is the Indo centric nature of Pakistan's nuclear program. The program was developed because the conventionally strong next door neighbor had developed their program. Pakistan, in an attempt to ensure territorial security, had to develop its own program as well. US, China, Russia, France or the UK were never a threat to Pakistan nor was Pakistan on their attack agenda. India on the other hand was in close territorial proximity, a historic enemy, conventionally stronger and now also a nuclear power. After evaluating all these factors any national strategist would suggest a nuclear program for Pakistan and that is exactly what the state did.
There have been news in an Israeli newspaper,  Haaretz, that Pakistan is more of a threat to Israel than Iran. This was published on 20 May, 2018. The grounds for this allegation have been identified  as  Pakistan's  growing  arsenal  and  other  similar  reasons  which  have  always  been popular in the western policy circles. Iran, a conventional enemy, one with which there have been numerous conflicts, has been ruled out as a threat to Israel since they do not have a nuclear arsenal.
However, there are many concrete facts that have been ignored in this propagating debate. For instance Pakistan has had no wars with Israel. Both the states have never even been on the verge of an all-out war. The states have never even had a conflict that could've led to war. Although Iran does not have  a nuclear arsenal at present but that did not stop the states from indulging into conflicts before and although initiating a nuclear war might not be a possibility for Iran but a conventional war is very much within their skill set.
Pakistan is already indulged in a two front defense strategy on its eastern and western borders. The Taliban threat from the west and the ever present Indian threat from the east, particularly along the  line of control is already consuming most of the state's energy, attention and resources. Under such circumstances, jumping into any sort of venture as far as Israel without any apparent or direct conflict seems like an amateur move which is not expected from Pakistan whatsoever. If any linkages are being made based on the fact that Iran and Israel have cordial ties then they are weak to begin with. On the other hand India and Iran have more than friendly ties and India's nuclear arsenal is growing rapidly with the US help. However, this does not mean that just because India is a nuclear state and a friend of Iran, it will be inclined to attack Israel.
Pakistan's nuclear program is solely for the safety and security of the nation against any external threat.  The program  is not for the state  to pick  and choose  enemies  and start  non-existing conflicts. That is definitely not how Pakistan intends to use its resources and deviate from the real agenda which is to protect the state of Pakistan. The only condition under which Pakistan would use its nuclear weapons against any state would be if they choose to attack the territory of Pakistan in a nuclear or non-nuclear manner. The state has been absolutely clear about this from the very beginning of its  nuclear era.
Behind Indo-Pacific Vision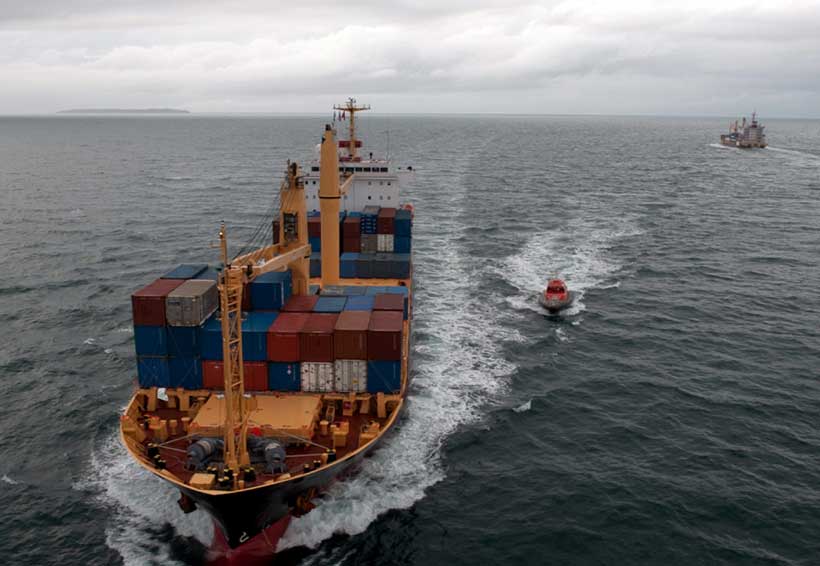 Mike Pompeo's recent speech titled, 'America's Indo-Pacific Economic Vision – at the Indo-Pacific Business Forum' at the US Chamber of Commerce, Washington DC has been carefully observed across Asia.  Beijing has understandably, paid close special attention to it. Pompeo emphasized on the need for greater connectivity within the Indo-Pacific, while also highlighting the role which the US was likely to play (including financial investments to the tune of 113 Million USD in areas like infrastructure, energy and digital economy). The US Secretary of State while stating that this vision was not targeted at anyone, he did make references to China's hegemonic tendencies, as well as the lacunae of Chinese connectivity projects (especially the economic dimension).
The Chinese reaction to Pompeo's speech was interesting. Senior Chinese government officials were initially dismissive of the speech, saying that such ideas have been spoken in the past, but produced no tangible results.
An article in the Global Times 'Indo-Pacific strategy more a geo-political military alliance' response is significant. What emerges clearly from this article is that Beijing is not taking the 'Indo-Pacific vision' lightly, and neither does it rule out the possibility of collaboration. The article is unequivocal, in expressing its skepticism, with regard to the geo-political vision of the Indo-Pacific vision. Argues the article:
While the geopolitical connotation of the strategy may lead to regional tensions and conflicts and thus put countries in the region on alert
It is optimistic with regard to the geo-economic dimension, saying that this would be beneficial, and would promote economic growth and prosperity. What must be noted is that, while the US vision for 'Indo-Pacific' has been put forward as a counter to the Belt and Road Initiative (BRI), the article also spoke about the possible complementarities between the US vision for 'Indo-Pacific' and China's version of BRI. While Mike Pompeo had spoken about a crucial role for US private companies in his speech, the article clearly bats in favor of not just between Indian, Japanese, Chinese, US governments as well as companies. This is interesting, given the fact that China had gone to the extent of dubbing the Indo-Pacific vision as the foam on the sea" "that gets attention but will soon dissipate"
While there is absolutely no doubt, that there is immense scope for synergies between the Indo-Pacific vision, and BRI especially in the economic sphere. China's recent openness towards the Indo-Pacific vision is welcome, but one of the propelling factors is the growing resentment against the economic implications of some BRI projects. While in South Asia, Sri Lanka is a classical example of China's debt trap diplomacy, where Beijing provides loans at high interest rates (China has taken over the strategic Hambantota Project, since Sri Lanka has been unable to pay Beijing the whopping 13 Billion USD). Even in ASEAN grouping, countries are beginning to question the feasibility of BRI projects, Malaysia which shares close economic ties with Beijing is reviewing certain Chinese projects (this was one of the first steps undertaken by  Mahathir Mohammad after taking over the reigns as Prime Minister of Malaysia).
Second, that while for long the Indo-Pacific Vision has been dubbed as a mere 'expression' and one of the criticisms has been a lack of gravitas in the economic context (and even now 113 Million USD is not sufficient). Developments over recent months, including the recent speech, indicate that The Department of State seems to be keen to dispel this notion that the Indo-Pacific narrative is bereft of substance. Here it would be pertinent to point out, that Pompeo's speech was followed by an Asia visit (Indonesia, Malaysia, Singapore).
Countries which are key stakeholders in the Indo-Pacific narrative need to keep in mind the following:
US needs to walk the course and apart from investing, more it needs to think of involving more countries, including Taiwan and more South Asian countries like Sri Lanka and Bangladesh in the Indo-Pacific partnership.
Second, the Indo-Pacific speaks in favor of democracy as well as greater integration, but not only are countries becoming more inward looking, even their stand on democracy, and Human Rights is ambiguous.  Japan is trying to change its attitude towards immigration, and is at the forefront of promoting integration and connectivity within the Indo-Pacific. Neither US, nor India, Japan or Australia have criticized China for its excesses against the Uighur minority in Xinjiang province.
Finally, there is scope for China to be part of the Indo-Pacific, but it needs to look at certain projects beyond the rubric of the BRI. A perfect instance is the Bangladesh China, India Myanmar BCIM Corridor which India was willing to join, but China now considers this project as a part of BRI.
Conclusion
In conclusion, Beijing can not be excluded from the 'Indo-Pacific' narrative, but it can not expect to be part of the same, on its own terms. It is also important, for countries like US and India to speak up more forcefully on issues (within their domestic contexts, as well as external) pertaining to Freedom of Speech, Human Rights and  immigration issues, given that all these are essential for a 'Free and Open Indo-Pacific'
Chimeras and Realities of the Indo-Pacific Partnership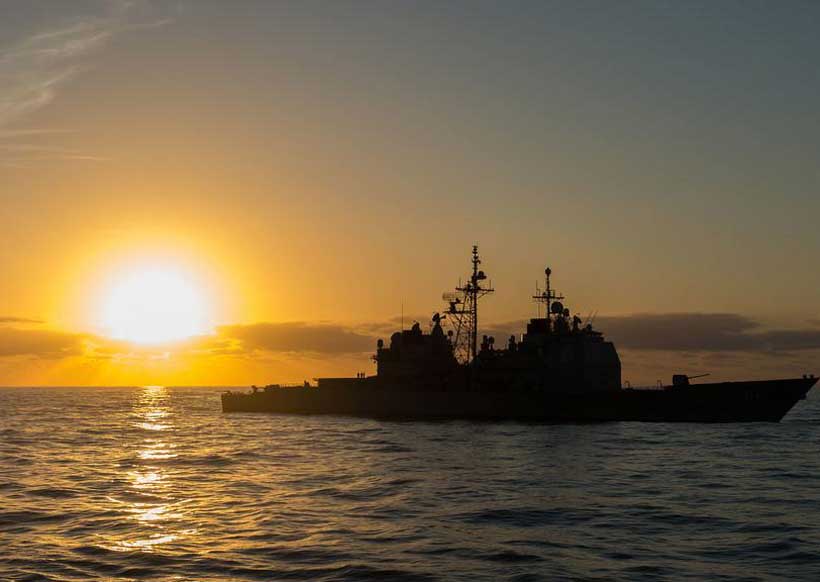 The new American initiative for the creation of the Indo-Pacific Partnership (IPP) has grabbed the spotlight in many political discussions of late. Although the idea to set up such a forum was proposed at the end of 2017 and to this day has been no more than a general slogan, now the Trump administration seems set to stake on it. Why?
As a reminder I would like to point out that on May 30 the US Secretary of Defense announced the renaming of the Pacific Command into the Indo-Pacific Command (although the Command's responsibility zone a priori included the Indian Ocean waters).
A few days later, at the Shangri-La Dialogue (SLD) conference in Singapore, the idea of IPP was spelled out by the American side, with an emphasis on the aspects of regional security. When commenting on the change of the name of the American command, Indian Prime Minister Narendra Modi remarked that for India the unification of the Indian and Pacific oceans into a single geographic array looked "natural".
The practical implementation of the IPP strategy will most likely be carried out both through the strengthening of US bilateral relations with countries of the region and through the creation of multilateral cooperation formats. The most important of these cooperation initiatives is the so-called. "Quadro", which is designed to bring together the four "democracies" of the Indo-Pacific region – the United States, Japan, Australia and India.
It is believed that the United States, Australia, Japan and India, united in the Quadro, will consider the two oceans a single strategic space. Since 2016, the United States, India and Japan have been conducting joint naval exercises "Malabar". Washington is clearly giving New Delhi ever more attention, counting on India as one of the future regional security poles, along with Japan, Australia and its other allies.
The feasibility evaluation of IPP was proposed in the concept of "free and open Indo-Pacific strategy", FOIP). And the recent report of the US National Security Strategy states that "in the Indo-Pacific region, there is a geopolitical competition between free and repressive visions of the world order."
Apparently, this is about China. Therefore, the idea of IPP, which is motivated by the value and geostrategic approach, did not cause immediate enthusiasm from the American allies in the region.
Assessing the US initiative to establish IPP, Japanese experts, for example, say that Japan has no objections in principle to such an initiative as long as it is "transparent and inclusive". To this, they add that this initiative can play a role in the development of interregional relations involving East Asia, South Asia, Africa and Eurasia; the main thing is that it should not be directed against China, since Japan is interested in China's sustained development and Japan-China relations.
In response, South Korea argues that it is too early to suggest a full approval for the IPP as this initiative has been put forward in the form of a general slogan. Seoul has yet to understand what it is and needs more time to examine it in more detail. If it turns out that the initiative aims to deter China, participation in it of the Republic of Korea will be a "difficult choice" to make.
According to experts of the US Chamber of Commerce and Industry, the Indo-Pacific region may account for half of the global economy within decades, but this requires investments of almost $ 26 trillion. Now it is obvious that from the point of view of trade and economic cooperation, the IPP is set to replace the Trans-Pacific Trade Partnership (TPP), which Donald Trump chose to reject, and offer an alternative. US Secretary of Commerce William Ross explains in this respect that TPP agreements require too much effort to conclude and too complicated: "With such major geopolitical phenomena as the TPP, it is impossible to carry out a controlled experiment."
Verbally, Washington welcomes China's contribution to regional development, emphasizing that IPP will not be aimed at containing China or opposing China's Belt and Road Initiative. At the same time, the emphasis is put on the need to adhere to "international standards of transparency, the rule of law and sustainable financing".
However, in practice, the main reason underlying IPP is the attempt to conduct a "controlled" geostrategic and geoeconomic experiment, by constructing a partnership framework artificially, in the American interests, without taking into account the interests of potential partners who are not interested in political or economic deterrence of China
Supporters of conventional geopolitical approaches say that the creation of IPP means the advance of the US into Eurasia still further from the east to the west by strengthening ties with predominantly "naval" powers in the eastern and southern peripheries of the Eurasian continent (from South Korea to countries of the Arabian Peninsula) and with island states of the Pacific (from Japan to New Zealand). The main purpose of the IPP is the political and military-strategic deterrence of China, the creation of a rigid "framework" that would prevent Beijing from assuming a dominant position in the region.
Whatever the case, American attempts to artificially "patch together" the IPP "from the material at hand" indicate the need for the Russian diplomacy to boost efforts to cement the Russian-Chinese strategic partnership by developing security mechanisms and fostering cooperation in the land areas of the Eurasian "heartland".
In the first place, such mechanisms involve the Shanghai Cooperation Organization (SCO), measures towards linking the Eurasian integration and the Chinese Belt and Road Initiative and the consistent implementation of the Russian initiative to establish the Greater Eurasian Partnership (GEP).
India's participation in these organizations and initiatives is a matter of special concern, while the three-party consultative arrangement Russia-India-China needs further strengthening as well.
First published in our partner International Affairs