Supreme Court's Verdict Denying Compensatory Tariff to Power Projects opens a pandora box!
[yt_dropcap type="square" font="" size="14″ color="#000″ background="#fff" ] A [/yt_dropcap]dani power limited has set up a power plant at Mundra with a total capacity of 4620MW. It has a power purchase agreement (PPA) with GUVNL (Gujarat Urja Vikas Nigam Limited) and two other Haryana utilities ( UHBVNL and DHBVNL) to provide power at levelised tariff of INR 2.3495 per unit ( INR 1 per unit capacity charge and INR 1.3495 non-escalable energy charges). Similarly Tata power has bagged Mundra UMPP (4000MW) based on imported coal from Indonesia at a very competitive tariff of INR 2.26 per unit. Mundra UMPP has to supply power to 5 states.
In the year 2010, Indonesia promulgated "Regulation of Ministry of Energy and Mineral resources No 17 of 2010" which link the coal prices in Indonesia to international benchmark prices for any sale ( domestic or export). Due to the change in law, the coal prices have invariably increased for Tata Power and Adani power for their power projects in Mundra and adversely affect their revenues. The companies have reported huge under recovery for these projects and knocked the door of Central Electricity Regulatory Commission (CERC) for a price revision under compensatory tariff. They have sought this revision under "force majeure" conditions. CERC after several rounds of discussions and hearing; saw merit in their appeal and approved compensatory tariff under a formula. This ruling was upheld in Appellate Electricity Tribunal (AET) also. The aggravated parties (Distribution companies and several other CSOs and NGOs) took the matter to SC.
In a historical judgment in April 2017, SC (Supreme Court) set aside the order of CERC /AET to allow Adani power and Tata Power to charge compensatory tariff against the increased imported coal cost from Indonesia. While this is a great relief for the consumers and state distribution companies who are parties to the agreement, it raises several other concerns starting from the financial ramifications for the affected generators to business viability of the sector as a whole. Although Adani Power and Tata Power, the parties that were affected badly by the SC would find ways and means to lower down the risk or work out to avoid the adverse consequences, questions are raised against SC intervention on an issue that can be dealt with by the sector regulator under its jurisdiction.
My Assessments
The SC verdict on denying compensatory tariff raises several other concerns which require immediate attention such as its long term consequence on contractual arrangements between parties and flexibility in distribution of risks over a long term period, project promoters' acceptance of force majeure conditions and its definitions under certain conditions, impact on competitive bidding for other renewable energy project particularly on solar, and its overall impact on competition and market development for the energy sector in India. Any interventions from the Supreme Court on the quasi-judicial bodies like CERC may undermine its authority on the sector.
The Supreme Court Judgment and its repercussions on the stakeholders
The SC took a stand on the "Force Majeure" clause in the contract and declared it null and void for any changes in law and regulation outside the host country of the contract; in this case Indonesia. While bidding companies were well aware that they were bidding under a fixed price contract for a long term and would have to absorb any risks arising in the future, they should not have been come forward for a re-negotiation for a price adjustment for the increase fuel cost whatever the reasons. But in India, it is often a common practice that the project promoters first bid unreasonably to win the contract at first stage and then come back to renegotiate at the later stage citing taking advantage of weak regulations and badly designed contracts.
The recent SC judgment affects every stakeholder in the power sector value chain. For Adani Power and Tata power, it is hard to believe that they did not have any alternative plans for these kinds of eventualities. While the last option is to forego their equity and sell the assets to the investors for further restructuring, they may also go for other coal sourcing options to run the plants.
For distribution companies having PPA with Adani power and Tata power, this comes as a big relief. While they have saved themselves from any additional burden in terms of fuel price pass through, this might trigger another set of troubles for the power sector. Distribution utilities may refrain from signing fresh PPAs and may stick to price discovered without any flexibility in the contracts. This will make project promoters to be very cautious while bidding aggressively for the projects.
While any adverse judgement against the project promoters dents their revenue and overall profitability prospective, there is a fear of power assets going bad. In this situation, servicing debt would be under severe pressure and it directly impacts the funding agencies. Generally 70 to 80% of the project cost is debt financed and any default will result in huge NPA for the banks. As a consequence, they will refrain from any further loans to the sector as is clearly evident for many projects in the power sector now. While the flow of fresh investments dry down owing to bad assets, the whole sector may become unviable.
As far as CERC is concerned, they need to have a balanced approach. A balanced approach would require understanding of the complete scenario and the intention of taking such steps as deemed necessary to run the sector. They have seen merits in this case and due to perceived threat of generators defaulting on PPA contract and overall repercussions to the entire sector. The question still remains whether CERC has taken this stand due to fear perceptions for the generator getting out of the contract as a defaulter or simply favour the generators because of any hidden interest
Consumers are the least consulted but most affected party. They have little voices in any regulatory hearings due to lack of knowledge and interest. They completely depend on the government to represent their case through the utilities. However, organizations like Prayas and CUTS are representing the consumer voices and put forth the consumer's perspective in several forums. In general, public perception is positive for reverse auction bidding procedure where discovered tariff is on a downward trend owing to intense competition. If such renegotiations occur mid-way or any regulator interventions favoring the project developers, it dents their confidence. The tax payers in such cases make the government responsible which might affect the political economy of the ruling parties in terms of disgruntled consumers not opting to vote them in elections
No doubt, SC ruling in this case affects the economy at large and have long term repercussions for the entire sector. Questions are raised in its intervention on the quasi-judicial bodies like regulators and AET. But SC is the last resort for any justice and its views and opinions are important. The economic consideration arising out of shutting down the power units citing financial concerns and the resultant job losses should have been taken into consideration while pronouncing judgements and a balanced approach could have been worked out for this case by the SC. When assets get stressed, power companies stand to lose credit rating and combined with less equity and higher interest, cost of capital, the chance of defaulting increases.
SC does not always consider the entirety of the case or the business and it restricts itself to the contract provisions under which it has to pass judgements. So in this case while passing judgments, it clearly defines that "force majeure" cannot be evoked for any changes in law in any foreign countries ( in this case Indonesia) and the contract clearly defines that any risk arising in future will have to be borne by the developer. So, even if the case merits for a compensatory tariff on other various grounds, the contracts do not have such a provision and going by the book, it should be disallowed.
The Way Forward
The argument is not that who is right and who is wrong. In this case, there is a clear indication on risk assessment by the bidder and risk distribution which is not set through the bidding contract. Can it be reallocated through regulatory or judiciary interventions? Consequently, the consumer interest cannot be overlooked. SC in its judgement has not commented on the power of regulator under section 79 to fill in the gaps if any; in the bidding process but it has only highlighted that any foreign change in laws and regulations cannot be accepted as force majeure for Indian contracts.
The SC in its judgment clearly highlighted the followings which lays down clear indications for any bids in future in terms of creating informed bidding procedures with specific guidelines for procurement of input materials. The bidders need to be well aware of pricing risks in competitive bidding for long term contracts with imported components if any and SC is in for creating better risk allocation and built in mitigation measures in long term contractual projects.
This is a clear case of responsibilities and priorities set. While government should be allowed to decide on how to allocate resources and projects and what is best for country, regulatory and other institutes should perform their duty strictly on guidelines and procedures set. While government should decide on how to utilize an idle asset and recovery of dues so that NPAs could decline, the institutions should rather function independently to take decisions under its judicial provisions and mandate.
Offshore wind and hydrogen for industry in Europe
Fossil fuels currently play a critical role in industry, not only as sources of energy, but also of feedstocks and process agents. Clean electricity could provide a sustainable alternative, but hurdles remain – particularly in terms of costs.
In Northern Europe, offshore wind is showing potential to provide significant amounts of clean power to industry, with generation costs possibly falling to the range of €55 to € 70/MWh.
This increasingly affordable renewable electricity strengthens the potential for cost-effective replacement of fossil fuels by electricity in industry. However, the continuing cost gap with the direct use of gas or coal to generate heat limits this potential to those electric technologies that are at least twice as efficient as fossil fuel uses. For now, a complete shift would require carbon prices at levels up to € 150 per tonne, a level even higher than projected for 2040 in the World Energy Outlook Sustainable Development Scenario (SDS).
Another realistic first step towards accelerating sustainable energy in industry involves hydrogen produced from clean power via electrolysis from water, directly substituting for hydrogen produced from fossil fuels. Hydrogen is already used in refineries to make oil products cleaner, and in the chemical industry to produce methanol and ammonia, a basic constituent of nitrogen fertilisers. It could also potentially be used in steel making to sharply reduce CO2 emissions. Moreover, storable and transportable chemicals and fuels incorporating renewable-based hydrogen (significantly easier to ship and store than diatomic hydrogen) may be imported from areas with better renewable resources, also at lower costs.
Today, hydrogen production in Europe is mostly based on natural gas reforming, but this results in significant CO2 emissions. Emissions could be reduced by using carbon capture and storage, at lower costs than from electrolysis run on power from offshore wind (unless future gas prices exceed expectations).
The figure below represents this trade-off. The hard lines show the costs of hydrogen from steam methane reforming as a function of natural gas prices, without or with carbon capture and storage, or with the carbon price assumed by 2040 in Europe in the SDS. The dotted lines represent the cost of hydrogen based on water electrolysis with electricity costs of € 25/MWh and € 55/MWh, meant to represent the lowest achievable costs of hybrid solar and wind power in the World's best renewable resource areas, assuming in particular favourable financing conditions, and of the cheapest offshore wind power available in Northern Europe by 2025 or 2030.
That all said, producing hydrogen from offshore wind in Europe could provide other benefits, including greater energy security, and lower price volatility. In addition, procuring clean hydrogen-rich chemicals and fuels from the deployment of renewables in areas with better solar and wind resources, such as North Africa, could represent a welcome diversification of energy imports. Domestic production of electricity would fare even better on this criterion.
In this context, a reasonable policy for Europe might follow a double track.
First, accelerate deployment of offshore wind power and the electrification of the European industries, both directly with efficient electric heating and process technologies, and indirectly through hydrogen production.
And second, initiate conversations with neighbouring countries with excellent solar and wind resources (and potential investors) on renewable capacities, conversion plants and other infrastructures from which a trade of hydrogen-rich chemicals and fuels could develop, for the benefits of both exporting and importing countries. Ammonia production in North African countries could offer a good starting point.
The Bigger Picture: Convergence of Geopolitics and Oil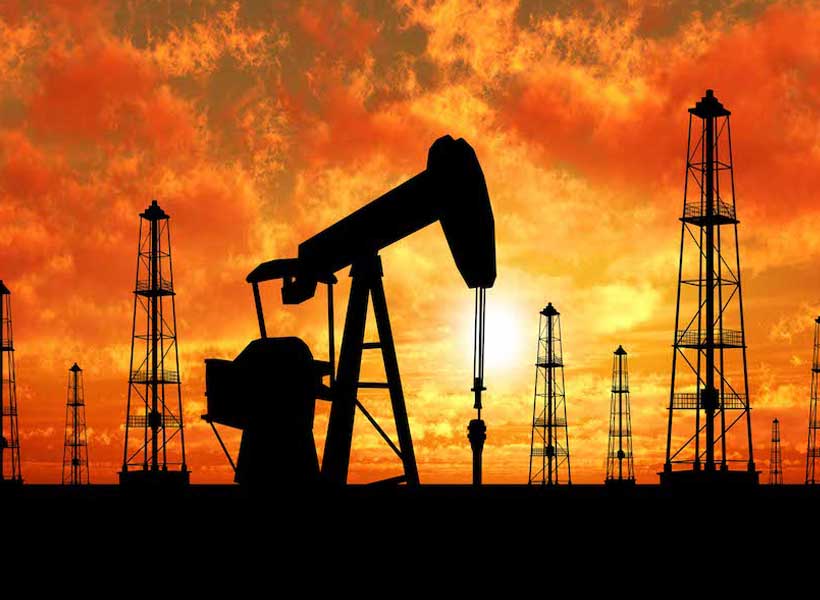 The rising tensions in Middle-East and the rising oil prices only show how strong the link between oil prices and geopolitics is. There are many fronts: Israel and Gaza, Trump and Iran deal, Iran and Saudi Arabia. Then there are vested interests, wherein Trump, Saudi Arabia and Israel form one alliance and Russia, China and Iran another. All in all unrest in Middle-East is reshaping relationships and shaking markets. Understanding the bigger picture while delineating relevant factors can help provide us track the potential implications of matters in this region and thereof of oil prices in posterity.
Adding an influential voice to the chorus of energy analyst, Pulitzer Prize winning author, Daniel Yergin recently said that oil prices might hit $85 in July. Bank of America, last week, caused quite a stir saying that oil can hit $100 by next year. Not to mention an oil hedge fund manager who, see oil at $300, a possibility (he deleted his tweets afterwards). Over all the market sentiment is very bullish and rightly so.
What are the underlying reasons? Declining Venezuelan production, sanctions on Iran and of-course the geopolitical wildcards: war in the ever raging Middle East.
Production in Venezuela has been in decline, from 2.3 million bpd in 2016 to 1.5 mbpd in April 2018. However, it is only its combination with Trump's decision to repudiate Iran deal (with it the fear of sanctions and a reduction in supply) that the oil prices haverallied up to levels not seen after 2014: $80 for Brent and $72 for WTI.
Few days back the inauguration of U.S. embassy in Jerusalem and the ensuing protests, wherein many people were killed, can have spectacular consequences in future and can trigger another rally. One can recall the time of intermittent Arab conflicts between Israel and Muslim countries. Below we dive into a complex geopolitical soup that can shape the future ofoil prices.
Taking Iran as the focal point, we can disentangle the present and future possibilities. Iran and Saudi Arabia have always been vying for the regional balance of power. Any move that is perceived to tilt that balance in either direction has caused protest from the other side. Obama's Joint Comprehensive Action of Plan (JCPOA) commonly known as Iran deal, was probably one of the most important acts that Saudi Arabia perceived to be threatening to the existing balance of power and therefore, regional stability.Therefore, Trump's move was welcomed by the Saudi's. The consequences despite having a strong geopolitical and security dimension have a commensurately important economic side as well: Oil prices. The cancellation of the deal will ease the markets off by anywhere between 300,000bpd to 500, 000 bpd. It is instructive to note that it comes at a time when both Iran and Saudi Arabia are party to what is called the Vienna Agreement—the prime reason for the rebalancing of the markets.
As Saudi Arabia vows to use its spare capacity to offset the effects of sanctions on Iran this represents nothing short of a dilemma for the Kingdom. MbS' plan to transform the Saudi economy into a diversified one rests on Aramco's IPO scheduled for 2019. To get desired evaluation the country needs oil prices to rise. $80 is desirable. Now, the question arises why Saudi Arabia would stop oil prices from rising, which suits them, and that too without cutting further production? Also, doing so may hurt the Vienna agreement as other might protest. There is another factor, China, one of the largest buyer of Iranian crude, is exempt from any sanctions by U.S. hence free to do business with Iran. It's record oil consumption which made headlines few days back, shows that it will not be difficult for Iran to sell those sanctioned barrels to China making the overall effect of supply zero or insignificant. Some have even said that this can threaten Petrodollar dominance in oil trade.
The next front is that of Israel. Further unrest in Gaza will lead to a heated rhetoric about Hamas which brings in Iran that further drags Saudi's completing the picture for conflict. This can spill over to war in Yemen. All of this can make the geopolitical risk premium stay for a very long time hence, prospects of oil prices sky-rocketing ($100, may be?).
But here is the opposite scenario. One should remember (and expect), quite gleefully, that such tensions cannot go for good. Either they end in a military escalation, a war of sorts, or some agreement is reached. If the latter happens we can bring in another factor into the puzzle that is not temporary: rise in U.S. shale production. The number of rigs, 844, now stands at highest since 2015. The production has surpassed 10.7 mbpd. Shale drillers are exercising restraint and tackling some bottlenecks, but for how long?
We can pose the same question regarding Vienna agreement. How long can the oil producing countries continue cutting production? Can the pact afford a disgruntled Iran which might leave the oil pact? What about Russia's commitment . . . if matters in Middle-east turn out ugly, Russia will evidently side with Iran rather than Saudi Arabia.
Also, if production is increased that would undermine or even jeopardize the deal and if it doesn't that will, if on one side serve the Kingdom's purpose of increasing oil prices (due to a fall in supply), on the other hand help U.S shale producers drill even more. Higher oil prices, if on one side reduce demand; at a certain point can also jeopardize the Vienna pact itself as the countries will have no incentive to continue it.
Lastly, if oil prices continue to rise then demand might slow down, at the same time when Shale production continues to rise. As an article in The Guardian noted, the oil prices might "come back to earth with a bump". It is therefore quite early to call whether we'll see a three digit oil price very soon. We are in the middle, prices can go both ways. All depends upon how events will unfold in Middle-East in the days to come.
Gas first – energy for peace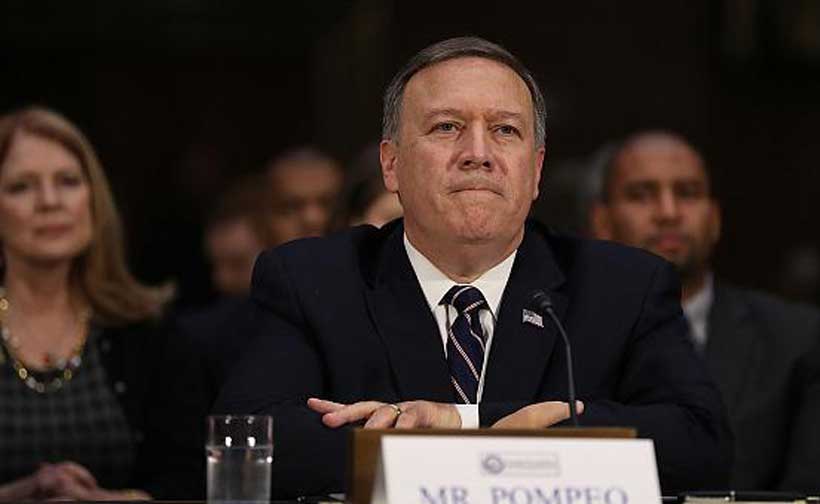 When history is written, then President Trump's decision on 8th May to abandon the Joint Comprehensive Plan of Action (JCPOA) agreement with Iran may well be seen as a historic turning point.
In fact the origins of President Donald Trump's aggressive stance against Iran may lie in his 'Energy Week' speech on June 29 which saw a historic change in U.S. foreign policy doctrine and language, when the world heard from President Trump for the first time in addition to America First, a new U.S. rhetoric of Energy Dominance.
U.S. Secretary of State Mike Pompeo on Monday, May 21, threatened to place "the strongest sanctions in history" on Iran if its government doesn't comply with Trump Administration policies. He called for a new nuclear agreement with Iran following Trump's withdrawal from the 2015 nuclear deal. He said that the Trump administration prefers for it to be a treaty that is ratified by the U.S. Congress.
In response, Iran's foreign minister criticized the U.S. secretary of state, tweeting that he saw U.S. diplomacy as a "sham" that was "imprisoned by delusions & failed policies." Minister Zarif wrote: "It repeats the same wrong choices and will thus reap the same ill rewards."
An Iranian VIP delegation participated at the pre-eminent European annual Flame natural gas conference in Amsterdam last week, during which speakers and delegates from Mediterranean Sea to Iran, Korea to Kazakhstan (Caspian Sea) and the U.S. to Russia discussed gas market and infrastructure development while elsewhere, heads of state and diplomats were meeting to address the JCPOA fallout, called for depoliticizing the energy industry.
Energy dominance & America first
I asked Chris Cook from University College London who participated at the Flame as speaker about the U.S. new policy on Iran.   He said: "I first analyzed the U.S. Energy Dominance doctrine announced by Trump on June 29, 2017 in an article published on August 2, 2017 and since then this U.S. strategy has become much clearer."
He added: " Firstly, the oil price has been re-inflated from around $45/bbl (Brent) & $42/bbl (WTI) to over $80/bbl & $75/bbl respectively as so-called 'funds' crowded in, buying over one million barrels of  oil futures contracts of 1,000 barrels each. The outcome for China – who historically overtook the U.S. as the greatest global net buyer – is that they are now paying an additional $30/bbl for 8m barrels per day of imports….this represents an astonishing $250m per day or $7.5bn per month to producers, and this massive cost has recently placed China in a trade deficit for the first time.
Secondly, just weeks after Gary Cohn (the architect of Energy Dominance) and Rex Tillerson left office within a week of each other, a fundamental shift in the foundations of global markets took place, on or around April 18, 2018. At this point unprecedented changes took place in the oil market 'curve' (forward pricing structure) while oil and the dollar began to rise together, which is extremely unusual. Meanwhile, the currencies of many emerging and developing nations, including Iran, have fallen dramatically against the U.S. dollar."
Oil prices and U.S. dollar?
Mr. Cook is correct since while historically, crude oil prices have had an inverse relationship with the U.S. dollar the recent trends has seen crude oil prices increasing as the U.S. dollar rallied along with it.  In fact, by looking at the U.S. dollar rate against other currencies and the crude oil prices, it can be seen that the rally in crude oil prices over the last year has mostly coincided with a decline in the U.S. dollar. But, over the last six weeks, oil prices and the U.S. dollar are rallying in the same cycle: this coincidence has only occurred 11 times since 1983 and is drawing the attention of market commentators & analysts such as Mr. Cook.
Mr. Cook says: "In my analysis, this sudden shift is a result of a new direct linkage of the dollar to the oil price through opaque Enron-style tripartite 'prepay' funding of U.S. shale oil reserves. If I am correct (and I invite your readers to bear witness to my forecast) then when (not if) oil prices fall the U.S. dollar will fall with it."
He continues: "In that context, I do not expect major consumer nations such as China and India to continue to accept market prices set by producers indefinitely. China launched a new physically delivered Shanghai crude oil contract on 26th March 2018 and has accumulated over 700m barrels of strategic oil reserves in the last three years. If I were in China's position as the largest buyer of oil in the market, I would switch my purchases to Shanghai; invite producers and traders to sell priced against the benchmark contract I had created; and in the event that producers refused to sell, simply draw upon my reserves until they capitulate."
Declaring war on Iran?
By what the U.S. foreign minister declared on 21st May there is no doubt that the U.S. Iran strategy is to weaponise the dollar by using access to the dollar clearing system to coerce compliance by any country with U.S. secondary sanctions. The effect was evident at Flame, as Total announced they could not risk sanctions, and would have to pull out of Iran's South Pars natural gas Phase 11 project unless they receive a U.S. exemption, which U.S. foreign minister announced on May 21 that will not be granted.
Meanwhile, discussions continue at the EU Central Bank level as to how Iran may access the euro clearing system. But European companies operating internationally, particularly those who operate in the U.S., point out that simply obtaining Euro payments and finance would not resolve their problems in relation to U.S. control of a dollar system on which they largely rely, and access to U.S. markets.
Russian reaction?
Whereas the relationship between Russia and Turkey has long been strategic, Russia's relationship with Iran has tended to be tactical, due to competition in respect of gas supply where Russia zealously protects its market in Europe. However, the recent evolution of energy markets suggests that this relationship may be changing in important respects from competition to cooperation.
Dr Ali Vakili – who recently retired from Ministry of Petroleum as a senior, highly experienced and influential Iranian energy official – was among the Iranian VIP delegation to Flame and in his first engagement since retiring as Senior Advisor to Petroleum Minister Bijan Zangeneh and Managing Director responsible for fuel efficiency together with his colleague Mahmood Khaghani outlined how Iran's strategic energy policy has long been to use natural gas to replace petroleum products wherever possible. Statistics show that as Iran's natural gas production has grown, it has almost entirely been used domestically, with relatively restricted exports to neighboring countries including Turkey, Armenia, and to Iraq.
As documented in the Tehran Times in the past, at a major conference in Ashgabat in December 2014, Mr. Ramazani, former Director at the NIGEC, gave an early insight into Iran's evolving energy strategy, as he pointed out that it made more economic sense for Turkmenistan to convert gas to power locally and dispatch electricity regionally in a new High Voltage Direct Current (HVDC) Caspian Energy Grid, than to export gas thousands of kilometers into Europe, as envisaged in the U.S. & EU sponsored Southern Corridor initiative which aimed to displace Russian and Iranian gas supply.
Iran has 3.5 million cars fuelled by compressed natural gas (CNG) as well as fleets of buses and commercial vehicles. Iran has also massively increased domestic use of natural gas instead of naphtha as a petrochemical feedstock. The original Iranian rationale for domestic use of gas was national security (oil product import substitution). However, as Mr. Cook suggests: "With oil prices at current levels it now makes commercial sense for CNG vehicles to displace diesel & gasoline fuelled vehicles. In fact this point was driven home at Flame by VW's Group Head of Strategy, Jasper Kemmeyer in his plenary presentation on VW's strategic move into what VW call CNG Mobility."
America first or energy first?
During a joint presentation at the Flame, Mr. Khaghani and Mr. Cook put this question at the Flame workshop. Mr. Khaghani began by outlining how during decades of high level experience in Iran's Petroleum Ministry he had developed what became known as Iran's energy diplomacy in the Caspian region.
In particular, he outlined innovative Iranian energy swaps, such as the Caspian Oil Swap of Turkmenistan, Russia, Kazakhstan and the Republic of Azerbaijan's oil into North Iran for Iranian Oil delivered out of the Persian Gulf. Perhaps his proudest achievements were the supply of gas to Armenia in exchange for power to Iran, and the supply of gas to Nakhchivan which was termed Energy for Peace.
While historically producers of upstream oil and gas compete for sales, Mr. Khaghani and Mr. Cook proposed in respect of downstream heat/cooling, mobility & power that is in the interests of all to cooperate in respect of costs. They brought to the attention of the Flame participants that Western energy infrastructure and commodity markets in oil and gas which are capital intensive are now evolving into smart markets in energy services based on intellectual capital rather than finance capital.
GasCoins?
Three weeks earlier in Moscow at the invitation of Russia's Deputy Energy Minister for Oil & Gas, H.E. Mr. Kirill Molodtsov, and Mr. Cook outlined how generic swaps of gas flow may be combined with issuance of simple credits (GasCoins) by gas producers as financing instruments returnable in payment for gas supplied.
Following an article published in Tehran Times, the GasCoin concept has attracted a great deal of attention in Iran and Mr. Cook during his presentation at the conference in Moscow fleshed out the concept by explaining how such GasCoin instruments may be practically implemented through a Gas Clearing Union (GasClear).  As he explained: "This consists of suitable guarantee (Protection & Indemnity/P&I) agreements for mutual assurance of performance, so that gas producers accept each other's' credits, and then account to each other, with administration and risk management by a trusted service provider."
During a conversation he said: "In this way, a GasCoin, if driven by key gas producers such as Iran and Russia through the Gas Exporting Countries Forum (GECF) could mobilize the next Energy Fintech wave of financial technology, building on the current flood of unsustainable Blockchain/Coin initiatives."
Mr. Khaghani and Mr. Chris Cook in their joint presentation at the Flame on 15th May 2018 suggested that "such a GasClear system is complementary to the existing energy commodity market and opens the way for payments through issuance, exchange, return and settlement ('clearing') of energy credits. The beauty of energy credits is that they are not bound by any national government currency or unit of account e.g. $ or €."
Mr. Cook says: "The same GasClear platform may then be used by investors and consumers to invest directly in gas supplies and even gas savings. In this system, the role of banks is transformed from capital intensive middlemen who take credit risk, to a new and smart role as a risk service provider & administrator who manages credit risk and performance."
Gas first and the European Union?
We saw only recently how important the Nordstream 2 gas pipeline route through the Baltic Sea is to Germany and Russia, and that U.S. resistance to it is based purely upon narrow commercial considerations of export of cheap shale gas. Both Russia and Germany are well aware that even at the height of the Cold War, the USSR reliably supplied gas to Germany who equally reliably paid for it, and it is ironic that the well documented breakdowns in supply via Ukraine involve difficult and often opaque relationships between oligarchs, particularly in Ukraine.
It was also interesting to hear from officials of the EU Commission that the politically motivated Energy Union initiative originated by Donald Tusk as President of the European Council to aggregate EU energy market power to better negotiate with Russia is, in their view, completely un-implementable. However, according to Mr. Cook: "The ongoing market trend from commodity transactions to services applies as much to energy markets as to all others. I believe that there exists an opportunity to create complementary networked Energy Tech financial infrastructure – a Eurasian Energy Clearing Union – in which all regional nations may participate."
So, Iranian VIP delegation and Caspian Energy Grid founders participated at the Flame were offered the opportunity to lead the creation of smart markets in energy – where credit is accounted in the positive value of energy rather than the negative value of debt. This enables a new pathway – through energy economics rather than dollar economics – to a Transition through Gas to a low carbon economy.
In such an energy credit clearing system, Mr. Cook says: "Banks would no longer create credit (because they are not energy producers) but may manage transparent credit creation by producers. This opens the way for the € unit of account to be fixed against an agreed amount of energy and for the Euro to explicitly follow Denmark onto an energy standard (based on provision of energy as a service)."
He suggested: "In terms of institutions, countries like Iran could create a new Energy Treasury, in which representatives of oil and energy ministries participate in overseeing issuance by energy companies, alongside representatives of Iran's Central Bank, who could not of course issue energy credits, but whose role would be as an independent monetary authority."
Chris Cook concluded: "The current trend which sees oil and the dollar rise together may be an anomaly and the usual relationship between oil prices and the U.S. dollar exchange rate against other currencies may shortly resume. But, if as I suspect the U.S. has essentially fixed the dollar to oil then we may expect the oil price to fall as and when U.S. dollar falls."
First published in our partner Tehran Times