From the Golden Age to Natural Partner: Belt and Road Initiative forging Sino-UK relationship
Authors: Zhou Dong-chen and Du Hui-yan
[yt_dropcap type="square" font="" size="14″ color="#000″ background="#fff" ] A [/yt_dropcap]lthough Brexit was already a fait accompli, the British chancellor Philip Hammond has called for closer economic ties with China as Britain enters a new post-Brexit era. As early as in 2015 when Chinese President Xi Jin-ping made his first state visit to the United Kingdom, which ushered a "golden age" to bilateral relations, the two great powers declared their consensus in working together with all Belt and Road project partners.
Later, Prime Minister Theresa May further indicated that Belt and Road Initiative would create a productive and prospective platform for the two sides' cooperation. Following that, Britain became the first major Western power to joint as a full member of the AIIB and the second largest contributor after China to inject capital into the AIIB special fund. As Chinese ambassador Liu Xiao-ming said recently, "these moves speak to British people of daring to take lead and Britain's farsightedness and truly global vision. Given this, speaking at the start of a summit in Beijing celebrating President Xi's "Belt & Road Initiative, Hammond heaped praise on his hosts and stated that Britain was a "natural partner" for China as it pushed ahead with a massive infrastructure campaign some called the most ambitious plan in history. As this year marks the 45th anniversary of China – UK ambassadorial diplomatic relations, it is necessary to explore the significance of the Sino-Britain co-operation for the reasons as follows in the context of the post- Brexit era.
Historically, Britain was the first global power in modern history in a sense that so far there have been 1/3 population or most states of the world taking English either as their official language or use it as a required business, commercial and legal language. China is no exception. Also because Britain was one of the four foreign powers profoundly affecting China's modern destiny along with the United States, Russia (The Soviet Union) and Japan, the rise of China has been driven by the combined forces of its ancient glory and modern shame. Although on opposing sides of the Cold War, both countries were allies during World War II, and are members of the United Nations and permanent members of the UN Security Council. Actually, Britain is the also first major power of the West recognizing the P.R.C. as the government of China in 1950 and posted a charge d' affaires ad interim in Beijing from 1954 until 1972 when China accords full recognition to HMG, permitting the exchange of ambassadors. Despite the vicissitudes of the Cold War politics, various efforts were made to facilitate understanding from both parties through trade and governmental visits. For example, in 1954 a British Labour Party delegation including Clement Attlee visited China at the invitation of Premier Zhou Enlai, followed by the Sino-British trade committee formed as semi-official trade body (later merged with the Group of 48). From 1961 on, the UK began to vote in the General Assembly for Beijing's seat in the UN, though it had abstained on votes since 1950. Given this, China obviously seeks to work with Britain in order to set course for strategic ties now in the name of "comprehensive strategic partnership of the 21st century".
Internationally, China and Britain are not only the UN founders but also have shared the common interests in preserving "Yalta Agreement" and "Potsdam Declaration" that are seen as the cornerstones of the post-WWII world system. Although it is not involved into the disputes between China and Japan, the British government has highlighted its position on the Belt and Road Initiative proposed by China with the announcement that it has become a founding member of the Asian Infrastructure Investment Bank (AIIB) that is surely a remarkable milestone in the bilateral relations between the two major powers of the world today. This mutual tie aims to argue for the multiple world order which should be built upon a consensus on the cooperation among all the states and anti-hegemony of any single power or power bloc. As Hammond said recently, "I welcome Belt and Road Initiative as an opportunity to strengthen our economic tie, as our two countries have a long and rich trading history." As the nationalism and the trade protectionism gained their strength worldwide especially in US in the past few years, the two political and economic power–Britain and China should cooperate to defend the ideology and practice of free trade and Paris Climate Agreement through bilateral communication channel and multilateral inter-governmental organizations such as UN, WTO, IMF and AIIB to ensure longer-term sustainable development for the world.
Strategically, Britain has been able to maintain"special relations" with the United States which is what Europeans still occasionally refer to as "Anglo—Saxon" powers. Besides having a large number of cultural ties between the two sides, they have habitually concerned not just with the balance of power in one particular corner of the world but with the evolution of what we today call "world order". Due to this, both Britain and the US are more interested in promoting business and trade globally, a world-wide system of trade and finance/investment which has been proposed by China would be able to extend huge benefits to Britain, as "our ambition is for more trade, not less trade, and China clearly share this ambition", as Hammond argued. True, as China is the largest rising power, it is wise to understand Britain's relations with the United States, simply due to the fact that the Anglo-American bloc is the ruling power of the world today. Obviously, it is a correct approach diplomatically and a political wisdom to deepen strategic tie between China and Britain. Closer relationship between Britain and China casts no threat to the existing "Anglo-Saxon" special relations. China does not aim at overturning the US-UK ally and current world order but simply involving itself in. With China's involvement and influence, the existing order will become stronger.
Undoubtedly, regarding the bilateral relations between the two sides, there are still serious issues between China and Britain in foreign affairs, such as the human rights, democracy in Hong Kong and other concerns involved. However, in terms of the conventional and non-conventional problems of international relations, China and Britain have been aware that it is good for both sides and the general peace of the world to work together. Specifically speaking, previous visit of President Xi to Britain aimed to upgrade mutual respect and trust in the overall cooperation, to support Chinese companies going abroad, to work with British partners and all other prospective states to build the AIIB into a professional and efficient infrastructure financing platform, to discourage any state to seek hegemony and safeguard the world peace and justice. All in all, China needs to cooperate with the former global power and all other states of the world as well in order make sure that the rise of China would be peaceful and acceptable to the other states of the world community. For sure, history memories on both sides can't be disappear in a short time. If the 1840s' opium War hurt Chinese national pride then, so did the reversion of sovereignty of Hong Kong in 1997 to the UK. Yet, the reality is that if UK politicians say much about the Hong Kong issue, they will just get beaten up, particularly in Beijing, and told to keep out of China's internal affairs. Like it or not, the balance of power in the East Asia and the world in general has shifted dramatically in the last 15 years. Today, Britain acts as an intellectual partner of China in a general term and a "natural partner" in Belt and Road Initiative, since the two powers agree to build a new kind of economic structure and deal with certain huge environmental and sustainability issues.
In sum, China and Britain need to use Xi's proposed Belt and Road Initiative to raise awareness of the mutual benefits and overall exchanges of people to people. For it is the people who are eventually going to decide the destiny of the world economy, to that end, China and Britain would be able to find a better way to speak to each other with a view to creating a new type of major powers relationship and to total avoidance of "Thucydides trap" in the 21st century. Ideology should not stand in the way of the economic goodwill of the Belt and Road Initiative. Britain's active participation is crucial for this initiative. In return Britain will also become a winner of it economically and politically.
(*) Du Hui-yan, MA at Konstanz university/ Warwick university
Washington- Pyongyang: A third attempt?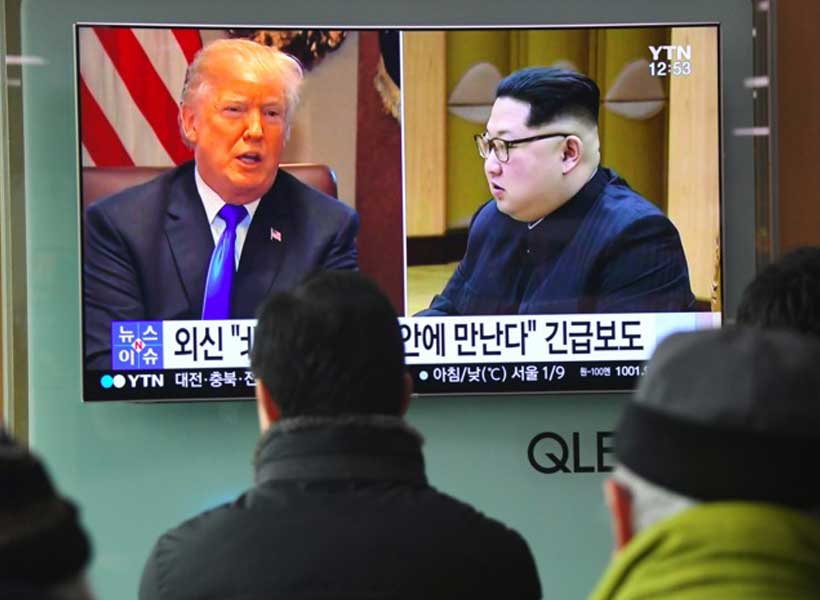 During a recent meeting with his South Korean counterpart Moon Jae-in at the White House, US President Donald Trump said that while a step-by-step agreement with North Korea concerning that country's nuclear program remained on the table, his administration was still focused on "the big deal." Trump announced plans for his third meeting with the North Korean leader Kim Jong-un, but added that this would require "lengthy preparation." The South Korean president likewise spoke about the need for the US and North Korean leaders meeting again shortly and underscored the need to maintain the current pace of negotiations.
The response from Pyongyang did not take too long in coming. In a keynote address on April 12 to the Supreme People's Assembly in Pyongyang, which had earlier officially named him "the supreme representative of all Koreans," Kim Jong-un said: "If the United States finds a solution acceptable to us, and proposes a meeting between the DPRK and US leaders, we are ready to agree to this once again. I won't hesitate to sign an agreement, but only if it is written in a way that meets the interests of the DPRK and the United States, is fair and mutually acceptable."
The April 12 session of the North Korean parliament was attended by a large delegation of the Russian State Duma deputies. Immediately after that, it became known that President Vladimir Putin would meet Kim later this month during a stopover in Vladivostok on his way to Beijing. The North Korean leader's increasingly frequent political contacts with his Russian and Chinese counterparts reflect a desire to coordinate positions ahead of the next round of the US-North Korean talks.
Well, is there any reason for optimism about the outcome of the forthcoming parley? If so, then it must be extremely cautious. Indeed, in the span of just a few months, Washington and Pyongyang have gone from general promises of denuclearization in exchange for security guarantees made during the June 2018 summit in Singapore, to a failed attempt to agree a roadmap for this process at the Hanoi summit in late February 2019.
Past experience shows that Washington's attempts to make Pyongyang agree on everything at once were in principle doomed to failure for obvious political and technical reasons.
First off, it has been the factor of time. While Donald Trump hurried to clinch a "big deal" before his first term in office runs out (and not being sure about a second one), his North Korean counterpart was not interested in making this happen for exactly the same reason: as the most recent history shows, a new occupant of the White House often finds it easy to undo what his predecessor has achieved.
Equally obvious are technical reasons why there is no way to fast-track denuclearization of the Korean Peninsula. The deal on the Iranian nuclear program took years of negotiations and was the result of a mutual compromise (meaning that it is highly unlikely that a deal like this can be achieved in full, much less at once).
Under the present circumstances, any further US-North Korean negotiations would look like a walk across a minefield. If it were up to me, I would suggest the following way to go.
During the third Trump-Kim summit (which, if unsuccessful, will most likely be the last), to adopt a mutually accepted denuclearization roadmap that would say exactly which nuclear weapons and their delivery vehicles are to be eliminated, above all, those capable (albeit hypothetically) of reaching US territory.
The sides should also draw up an exhaustive list of facilities of North Korea's nuclear (and, possibly, missile) programs that would be stopped or eliminated based on the principle of "proving the existence" there of nuclear elements, rather than "proving their absence." The latter verification path will take us nowhere because, to meet this requirement, Pyongyang would be forced to eliminate all of its engineering and other modern industries. In other words, to return to the pre-industrial era – something it will hardly ever agree to.
And, most importantly, there should be a compulsory and phased implementation of the stated goals. Pyongyang's next move towards abandoning its nuclear technology should be accompanied by a partial and phased lifting of sanctions imposed on it by the UN Security Council, primarily those, which are damaging the peaceful sectors of the North Korean economy and are hampering the inter-Korean dialogue.
Each of these UN sanctions contains a concrete procedure for their suspension of lifting. At this stage the Security Council is already entering the game as all further negotiations on the denuclearization of the Korean Peninsula will depend on the agreed position of its permanent members (including the five officially recognized nuclear states).
Here it would be highly advisable to consider the proposal made by Kazakh President Nursultan Nazarbayev at a special session of the UN Security Council on the non-proliferation of weapons of mass destruction in January 2018, whereby the official five nuclear states could offer North Korea security guarantees within the framework of the UN Security Council as an important condition for creating an atmosphere of trust and ensuring successful progress towards denuclearization.
By the way, the third US-North Korean summit (if it happens at all) could be held in a trilateral format, as President Moon Jae-in has previously suggested. This would reduce the likelihood of yet another failure and would help ensure speedy security assurances for North Korea in exchange for the country's nuclear disarmament.
First published in our partner International Affairs
BRI: Shared Future for Humanity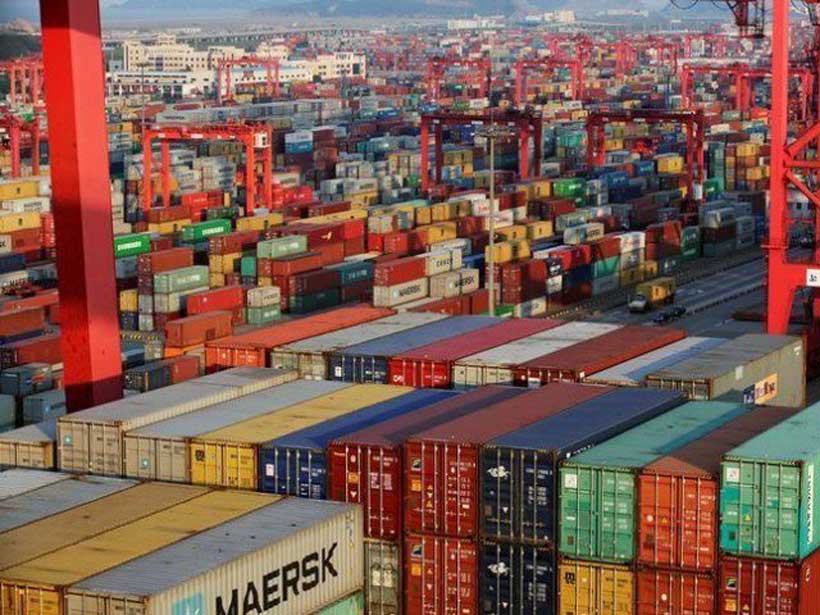 The terrestrial and maritime connectivity proposed by the Chinese government back in 2013 with six connectivity corridors reflects the vision of shared future for humanity. Belt and Road Initiative (BRI) is an omen of modern transformation of the globe. The journey of transition from geo-politics to geo-economics is itself a huge achievement. As geo-economics brought in the partnership and collaboration for mutual gains whereas geo-politics reflects competition, for instance, arm race.
BRI a network of terrestrial and maritime passages encompassing (1) the New Eurasian Land Bridge connects Western China to Western Russia; (2) the China-Mongolia-Russia Corridor, from Northern China to Eastern Russia; (3)the China-Central Asia-Western Asia Corridor, links China to Turkey; (4) the Corridor from Southern China to the Indochinese peninsula up to Singapore; (5) the China-Pakistan Economic Corridor; and (6) the Bangladesh-China-India-Myanmar Corridor. In other words BRI is one of the longest connectivity route from the Chinese coast to Singapore to Gwadar up to the Mediterranean. Among all the above mentioned projects, CPEC is a model project with so much in its credit.
CPEC is the flagship project of the Belt & Road Initiative. CPEC is a mutually agreed initiative including 4 key areas of cooperation i.e. energy projects, infrastructure development, Gwadar Port, and industrial cooperation. This cooperation has further strengthened the time tested friendship. China – Pakistan strategic cooperation is an essential ingredient for the South Asian peace recipe. CPEC, not merely focus on commerce and trade but also include social development projects as well. Pak-China Friendship Hospital, Pak-China School, Gwadar Airport, and many more are prominent examples of this initiative. The first phase of CPEC is almost complete and is all ready to enter into the second phase. The first phase was comprised of energy and road projects whereas the second phase might also entails agriculture, education, health, water and much more. Here in our case, when there is an atmosphere of non-kinetic threats, development is the only option. Internal harmony and peace can only be achieved when there is no sense of deprivation. In addition, inclusion of third party in CPEC project, and also connecting it with the Central Asian Republics and Russia is also a progressive move. Opening it for the private business sector and creating 80,000 jobs, all are signs of social uplifting and gradual development. CPEC is an inclusive project for Pakistan and for the region.
China is focusing on and playing a key role in connecting the continents. Being an emerging power, China, considers the role of regional connections vital for the global peace and prosperity. Hence, BRI is a positive-sum cooperation. It's a platform for dialogue, and developing new paths of cooperation encompassing government to government, people to people, business to business and media to media relations. BRI is the, opening up and connectivity, with an aim on promoting global peace and cooperation, and building a global community with a bright future for mankind. Moreover, it promotes connectivity through passages of commerce and trade. There is also a shift in the international balance, leaning towards east from west, considering it a breath of fresh air. Belt and Road Initiative is turning the myth "21st Century is the Asian Century" into reality.
BRI is a network of exchange, exchange of happiness and prosperity, exchange of knowledge and technology, exchange of expertise to perform well for mutual interests. It is the beginning of the inclusive global future. Hence, it is the time for profound change and reforms. For growth, for being dynamic, change is normal. So, reforms, propel states to accomplish goals not only at national level but international level too. The way BRI brought countries and regions together, enhancing trade, developing state of the art infrastructure, boosting investment, strengthening cultural ties, and people to people exchanges, all making BRI, the Central Nervous System of the world.
The true essence of BRI is regional integration, a horizontal, non-vertical integration with no hegemonic designs with an aim to limit the world recession damage. Furthermore, as the second BRI forum is scheduled in late April this year, there is much more to come. As mentioned, BRI is a pie, having share for all; it's not a debt trap. In order to win the confidence of all the partnering states, and to lessen the suspicion, China is trying to avoid the 'debt traps'. Though, there is no such state in unsustainable Chinese government debt pressure. It basically provides equality based cooperation, and a green & sustainable development. Second BRI forum is the right time to kickstart the "Second Phase" of Belt & Road. Many foreign heads of state and government, and thousands of delegates will be attending the Belt and Road Forum for International Cooperation, or BRF. As mentioned by Chinese Foreign Minister Wang Yi, "it will include a series of events, such as leaders' round table, high-level meeting, and thematic forum, CEO conference, under the theme of Belt and Road cooperation shaping a brighter shared future. There will also be more side events, including 12 thematic forums focusing on practical cooperation, and for the first time a conference organized specifically for the business community".
The globe has already been struck by two major economic depressions. Asian continent also faced one in 1997 when East and Southeast Asia was crippled economically. The world direly needs a remedy in order to sustain the global economy which can only be done through economic and cultural interconnectivity.BRI aims to be a torch bearer in order to bring the financial benefits to the globe. The global prosperity is need of an hour in modern world order but this can be achieved through collective efforts.
China: Via Portugal into Africa and Latin America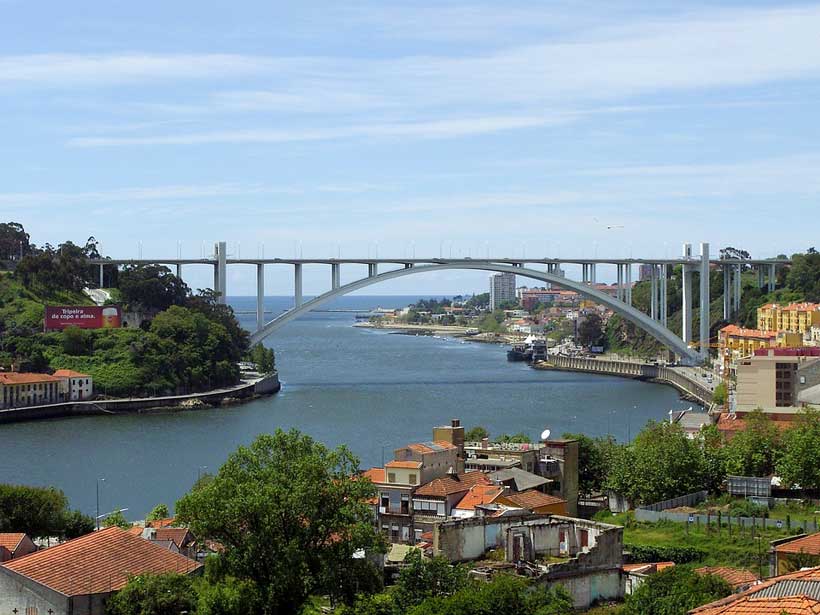 Portugal is a major geographical link in the European leg of China's New Silk Road project (NSR). A visit by Chinese President Xi Jinping to Lisbon on December 4-5, 2018 produced seventeen cooperation agreements thereby reaffirming the two parties' readiness to expand economic partnership.
China is Portugal's top trading partner in Asia, with bilateral trade steadily on the rise amounting to $5.6 billion in 2017. The volume of Chinese investment in the Portuguese economy has reached $ 10.2 billion. Simultaneously, the influx of tourists from China to Portugal has gone up by 40% and from Portugal to China by 16%. The Chinese Embassy in Lisbon has described the current state of Sino-Portuguese relations as the best since the establishment of diplomatic relations in 1979.
The livening up of Sino-Portuguese relations is key to Beijing's comprehensive strategy of boosting cooperation with Portuguese-speaking countries. Adopted fifteen years ago, this strategy has brought about an increase in the volume of trade between the PRC and the Portuguese-speaking nations by more than 19 times – from $ 6 billion in 2002 to $ 117.6 billion in 2017.
In this context, an economic union with Lisbon is designed to geographically complete the European sector of the New Silk Road project (NSR) given the location of Portugal as the western tip of the European continent. Also, such an alliance is set to project Chinese economic influence through Portugal to countries of Africa and Latin America.
China is number one trading partner of three Portuguese-speaking countries: Brazil (trade turnover in 2018 at $ 29.5 billion), Angola ($ 26 billion) and Mozambique ($ 168 million).
The port of Sines – Portugal's sea gate to the Atlantic and Africa – carries a particular importance with its well-developed infrastructure and all the facilities to be used as a transit point for Chinese products bound for America and Africa. Another important point is the Azores, a part of Portuguese territory stretching deep into the Atlantic. Lisbon has consented to Beijing's participation in the construction of scientific and logistics infrastructure in the archipelago, which is tantamount to a stronger Chinese economic presence in the region.
Lisbon favors joint participation with Beijing in investment projects in Portuguese-speaking Africa. African countries have expressed a similar intention. In January 2019, the Angolan Parliament ruled to abolish double taxation with Portugal, China and the United Arab Emirates.
Lisbon-mediated cooperation with Portuguese-speaking countries will enable Beijing to guarantee food security. According to UN reports, Angola is among the top five countries with the greatest agricultural potential (58 million hectares of arable land), Mozambique has 36 million hectares, of which less than six are cultivated, while Brazil is the main supplier of soybean, a popular food product for China (14 million tons in 2018).
In relation to China and within the NSR project, Portugal plays the role of an infrastructure and logistics counterweight to France, which is trying to shift the focus of French-Chinese cooperation in the direction of the Mediterranean and North Africa – to fight against terrorism in the Sahel region and provide investment support of the French-speaking Sahel "Five" (Chad, Mauritania, Burkina Faso, Niger, Mali).
Beijing is interested in moving via the Atlantic westward. From the geographical point of view, Portugal is a good partner here – cooperation with it takes China beyond the Mediterranean. According to the Chinese leader, for Beijing, Lisbon is a point of linking the land and sea segments of the NSR and a promising partner in the development of the "sea wave economy".
The position of Paris regarding the NSR project is characterized as cautiously positive, envisaged by the Franco-German Aachen agreement of January 22, 2019 and affected by competition with Italy (Italian Trieste and French Marseille compete for the main port of the NSR in the Mediterranean).
The Aachen agreement diplomatically outlines the geopolitical axis Paris-Berlin, endowing the French-German relations with a special status. Against export-oriented German economy (in 2018, exports went up 3% against 2017, reaching $ 1.318 billion), Beijing's economic activity in Europe is seen as a challenge.
Negotiations between French President Emmanuel Macron, German Chancellor Angela Merkel and European Commission Chairman Jean-Claude Juncker and China's Xi Jinping on March 25-26 demonstrated the EU's consolidated position and marked a successful attempt to secure common gains from building up cooperation between the EU (without Italy) and the PRC.
While France readily signed multibillion-dollar contracts with China and agreed to the opening of the Chinese market for French goods, it refrained from actively assisting the Chinese in pursuing transcontinental infrastructure projects as unwelcome for the economic health of the Franco-German duumvirate.
First published in our partner International Affairs