Much Hope for Jordan and the Region – Young People Are the Bright Lights
The World Economic Forum on the Middle East and North Africa concluded today with strong expressions of hope for Jordan and the region, as well as recognition that investing in educating young people is critical.
Mirek Dusek, Head of Regional Strategies, Middle East and North Africa, and a Member of the Executive Committee at the World Economic Forum, pointed to the "amazing potential of young people and young companies" across the region who have had such a strong presence during the meeting. "We have seen pockets of excellence, but we feel a new economic model is emerging of entrepreneurship."
Dusek noted that many of these young start-ups have succeeded despite their environment. "How can we help them to be more sustainable and put them at the core of what this region is about?" he asked.
The Forum has been working for many years facilitating dialogue on the crises facing the region to ensure the right stakeholders are sitting down to address fragility and humanitarian catastrophes and deal with the political picture, Dusek added. Leaders from different faiths also discussed the future of Iraq after the liberation of Mosul from Daesh, as well as the role of clerics in society.
Ghassan Hasbani, Deputy Prime Minister of Lebanon, said he took away ideas about how to continue creating hope for the young people in the region. "We need to show them examples of success and that we are taking the right action to create the right environment for them to stay in the region … and succeed," he said. "The region is in turmoil and facing political, economic and social challenges," he added, but young people are a bright light shining. "We want to give them hope by taking proactive action on the legislative and regulatory side, but also on the encouragement and support side, he said. Hasbani praised the Forum's Global Shapers community, a network of Hubs developed and led by young people with exceptional potential who want to make a contribution to their communities, and the more than 100 Arab start-ups represented at the meeting.
"We need to keep focusing on entrepreneurship at all levels," he added. "We need to move forward with supporting entrepreneurship and encourage bigger enterprises to be more socially responsible."
Start-ups face many challenges in the region, but Ambareen Musa, Chief Executive Officer of Souqalmal, United Arab Emirates, said they struggle with two main areas: talent and regulations. "It is extremely hard to find local talent. We need a real investment in education. It is about educating from a young age about entrepreneurship," she said. "There are new careers coming on board. Education is key to creating sustainable environment now and for the next generation of start-ups."
The next challenge is regulations. Investors want to know how big the regional market is, Musa added. "There have been a lot of changes, but I would like to see them faster. The dream is one currency, one region and no borders from a talent and regulatory perspective. That will make the expansion of the region for us much, much easier. It will also attract foreign direct investment." She pointed out that the region has been built on entrepreneurship. Musa noted that the meeting's common theme was "reform" and a mindset that it is time to move forward and create a sustainable environment.
Sana Hawasly, Chief Executive of Daraty, Syria, works with children in the education sector. "We want education to empower young people to create a lifelong learning opportunity with no restrictions around their educational experience," she said. "The best way to create this content is make kids feel free to express themselves and do the work they like to do." Daraty started with electronics to prepare them to build technology. In 2020 and beyond, people will require technical skills. "We are giving them the tools for the next marketplace that will replace what we are facing now," Hawasly added. "We were amazed at how kids were enthusiastic to do this."
Hawasly's main takeaway from the meeting is the enthusiasm venture capitalists and investors expressed and their interest in the Syrian people. "We should bridge the gap between how much technology is going into Syria and the excitement of investors. We have a powerful workforce in Syria and are strong in technology. We have a great lack of opportunity. I will go back with a great hope that the world is waiting for talent from Syria. We have to track the opportunities and do the hard work to get there."
Khadija Idrissi Janati, Founder and Chief Executive Officer of KMK Groupe, Morocco, and a Co-Chair of the World Economic Forum on the Middle East and North Africa, told participants that digital transformation is here and we need to adapt. But with increasing use of digital, society needs checks and balances. Children need to be exposed to digital technologies and the internet, but there must be trust and the engagement of parents.
"Trust is one of the challenges of the use of society media," she said. Responsibility is critical. It is also critical to verify the veracity of the information on social media. Idrissi Janati pointed out that Facebook just hired 3,000 people to verify information. "We are aware of the benefits [of digital media], but we also must be aware of the risks," she said.
Seyed Salih Al-Hakim, Director of the Hikmeh Center for Dialogue and Cooperation in Iraq, pointed to the need to keep religion out of politics and the role of clerics in fostering values. "Today, people have recognized that religion cannot be pushed into politics. It has its own place and cannot be part of the political bazaar," he said. Although religion is an integral part of people's lives, "People want to have a civil state. We do not want a religious government; we want a civilian government that respects religion … we have tried political Islam and it was not helpful. In history, when the sacred came into politics, it ruined our politics."
In post-conflict Iraq, there will be a need to create "a country of citizenship" as there is a need for true reconciliation. A dialogue among a group of clerics called for a review of religious and education institutions, as well as of religious curricula. It is time to pay more attention to youth and the role of women in the region. Al-Hakim called on entrepreneurs starting out to pay attention to values in addition to setting objectives and goals.
Youth Calls for Action to Build the Workforce of the Future
Over 400 youth representatives from Asia and the Pacific launched the Incheon Youth Declaration on the Future of Work, which calls upon the international community to invest in more inclusive, large-scale, and market-relevant solutions for youth employment and entrepreneurship.
The declaration, launched during the 6th Asian Youth Forum (AYF6) and coinciding with the celebration of the International Youth Day on 12 August, reflects the shared vision, commitments, and calls to action of the youth to inform future policy strategies and project initiatives to promote decent work. AYF6, with the theme "Building the workforce of the future," was organized by the Asian Development Bank (ADB), Incheon Metropolitan City, Incheon Tourism Organization, Plan International, and AIESEC.
"We at ADB commit to continue investing in youth through our operations, including through our work in education, and in many other sectors we are supporting. We appreciate that the declaration today covers various issues including partnerships, entrepreneurship, as well as environment," said Special Senior Advisor to the ADB President Mr. Ayumi Konishi, who also emphasized that the declaration will help guide ADB in advancing efforts to invest in education and empowering youth as key development partners in the region.
"Incheon will further boost its efforts to support youth employment and startups through various policies, such as the establishment of youth policy organization, cluster for startup incubators, funds, and forum for startups," said Vice Mayor of Incheon Metropolitan City Mr. Jong Sik Heo. Acting President of the Incheon Tourism Organization Mr. Yong Sik Lee also attended the event.
The declaration highlights several key issues affecting youth employment and the future of work and what several stakeholders including governments, private sector, civil society, multilateral institutions, academe, and the youth themselves can do to address them. These issues include ensuring decent work and inclusion; transitioning from education and training to work; fostering youth entrepreneurship; and preparing for jobs of the future.
Youth delegates from 20 developing member countries of ADB have expressed their commitment in carrying out the efforts outlined in the declaration. Ms. Priscilla Caluag, a delegate from the Philippines, shared that the Asian Youth Forum has given her and other young people from the region a unique opportunity to act in ways beyond their own personal interests but ultimately for the betterment of society.
Are Real Estate CEOs missing out on the technology opportunity?
In its 21st annual survey of CEOs from around the world PwC found that technology does not top the agenda for real estate CEOs either as a threat or an opportunity.
Only 17% of real estate CEOs cite cyber threats as a danger to their growth prospects, compared with 40% of all CEOs who took part in the survey.  While even fewer, only 10% of real estate CEOs, view the speed of technological change as a threat to their organisations compared with 38% of all CEOs.
Looking at opportunities only 20% of real estate CEOs said they clearly understood how robotics and artificial intelligence can improve customer services compared with 47% of all CEOs.
Real estate also appears to be a bit behind the curve when it comes to future talent with  just 43% of real estate CEOs rethinking their human resources function to attract digital talent compared with 60% of CEOs overall.
"For most of its history, the capital-intensive real estate industry has had good reason to be slow moving and conservative. But times are changing.  Technology, urbanisation and social changes are transforming how we live, work and play and therefore how we use real estate, meaning business leaders need to be bold and innovative if they will continue to succeed", said Craig Hughes, global real estate leader, PwC.
"Our survey results suggest that real estate CEOs have some way to go if they are to meet digital disruption head on and reap the benefits.  In our view, this process should start through building a more diverse group of talent, including data scientists and behavioural experts, to work alongside their existing talent and build the real estate champions of tomorrow."
Uzbekistan develops forest monitoring system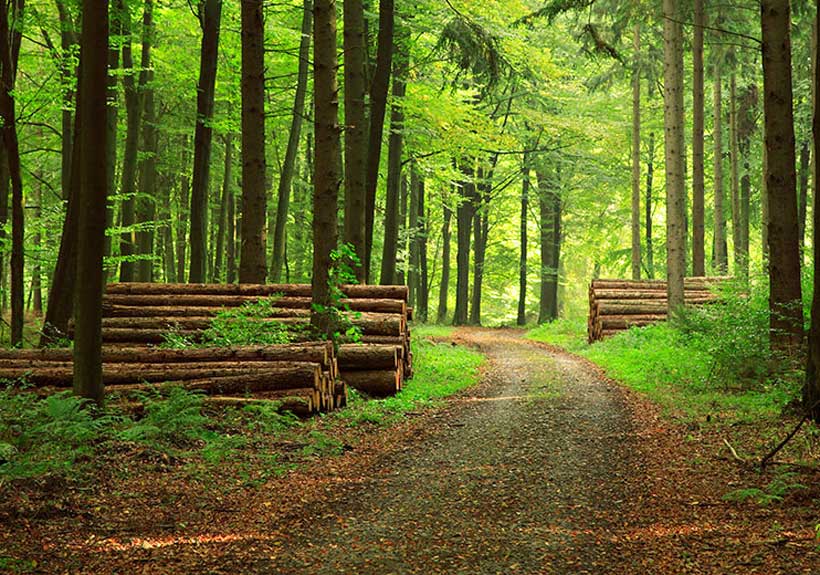 Uzbekistan took another step towards monitoring sustainable forest management in support of the Sustainable Development Goals.
On 8-10 August 2018, more than 30 forestry experts from Uzbekistan, Turkey and the Russian Federation met in Tashkent, Uzbekistan, to review a draft set of criteria and indicators for sustainable forest management developed over the past years.
National forest monitoring systems and assessments are designed to provide reliable information on how forests are managed and used, thus helping to improve national forest policy development, planning and sustainable management.
This was a priority noted by President Shavkat Mirziyoyev during a 2017 address to Parliament. There, he pointed out a need to develop criteria for assessing the effectiveness of state bodies in Uzbekistan.
"Based on this message of the President, the State Committee of Forestry in Uzbekistan is developing this specific criteria and indicator set for sustainable forest management," said Mr. Abduvokhid Zakhadullaev, representative of the committee, at this UNECE/FAO workshop.
The workshop was organized by the UNECE/FAO Forestry and Timber Section  in cooperation with the State Committee of Forestry of the Republic of Uzbekistan and is part of a 3-year United Nations Development Account project designed to support Armenia, Georgia, Kazakhstan, Kyrgyzstan, and Uzbekistan in the development of accountability systems for sustainable forest management.
The UNECE/FAO project has helped to bring sustainable forest management to the political agenda in Uzbekistan. "Having a functional forest reporting system will not only be beneficial for national forest monitoring", said Mr. Ekrem Yazici, Deputy Chief of the Forestry and Timber Section, "it will also enable Uzbekistan to progress on the Sustainable Development Goals and the Global Forest Resources Assessment".
Fourteen criteria are listed in the plan for sustainable forest management in Uzbekistan, covering such issues as forest policy, forest resources, desertification, legal and institutional matters, forest certification and ecotourism.
Moreover, in support of the Bonn Challenge, Uzbekistan has joined the regional effort of the Caucasus and Central Asia to restore 2.5 million hectares of degraded land by 2030. This is another example of the rapid pace with which Uzbekistan is moving forward to address forest-related challenges, bearing in mind that the State Committee of Forestry was established only in 2017.