Comey treated in Thuggish Mafia Style by the White House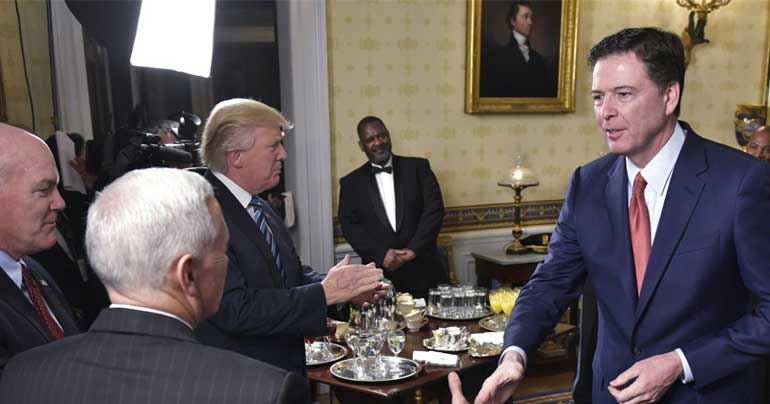 Former FBI Director James Comey is furious at the lack of respect the White House has showed him by the way he was fired, worthy of a Mafia operation, sources confirm.
He has been called by Trump a "showboat," a "grandstander," a "nut job," suggesting he is not "competent" and even deranged ant that the "the FBI has been in turmoil under his leadership. You know that. I know that. Everybody knows that" has required Comey to show considerable restraint. Jung would probably add the event to one of his books as a perfect example of projection.
In a couple of weeks Comey will have an opportunity respond to Trump when he testifies in open session on Capitol Hill. The only public statement from Comey since his dismissal came in the form of a letter he delivered to former FBI colleagues which states that "I have long believed that a President can fire an FBI Director for any reason, or for no reason at all. I'm not going to spend time on the decision or the way it was executed. I hope you won't either. It is done, and I will be fine, although I will miss you and the mission deeply."
To announce Comey's firing, Trump had a dismissal letter hand delivered to the FBI's building in Washington, although the former FBI Director learned of his firing from news announcement on TV while speaking to recruits for the bureau in California. Initially he thought it was a prank of sorts.
Many FBI agents feel Comey has been treated shabbily. While there are those who disagreed with some of his tactics, he was nonetheless broadly popular in the bureau and respected.
Some individuals associated with the bureau have publicly rallied to protect Comey's name. During a hearing on Thursday, acting FBI Director Andrew McCabe told the Senate Intelligence Committee that Comey was held in high regard in the organization, despite White House deputy press secretary Sarah Huckabee Sanders said at a press briefing that "the rank and file of the FBI had lost confidence in their director."
Given the previous track record in this matter, as in many others, those who now are hoping for some regrets and/or apologies for the boorish way the dismissal was conducted, worthy of the reality show The Apprentice but demeaning of the presidency, may have a long, long waiting.
Trump's Dumb Ideas for Economic Growth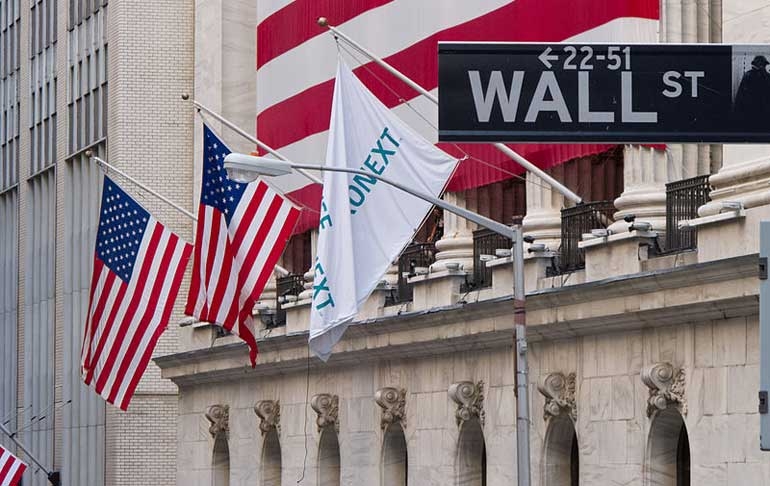 [yt_dropcap type="square" font="" size="14″ color="#000″ background="#fff" ] I [/yt_dropcap]f there's an economic idea that Donald Trump and his economic advisers continually reiterate it is that slashing taxes inevitably leads to economic growth. Let's see how true this idea is.
The Demeaning of the Office of the President
[yt_dropcap type="square" font="" size="14″ color="#000″ background="#fff" ] C [/yt_dropcap]NN has recetnly reported that President Trump's latest anti-media attacks "are beneath the dignity of the office of the President." In an interview with Time magazine, Trump insulted CNN's Chris Cuomo and Don Lemon and criticized MSNBC's Joe Scarborough. He also called CBS late-night host Stephen Colbert a "no-talent guy."
Will Comey's Sacking result in Impeachment Proceedings?
[yt_dropcap type="square" font="" size="14″ color="#000″ background="#fff" ] S [/yt_dropcap]en. Richard Blumenthal said Wednesday that President Donald Trump's decision to fire his FBI director could lead to possible impeachment proceedings in Congress. "It may well produce another United States vs. Nixon on a subpoena that went to United States Supreme Court," the Connecticut Democrat said on "Anderson Cooper 360." "It may well produce impeachment proceedings, although we're very far from that possibility."