Comey treated in Thuggish Mafia Style by the White House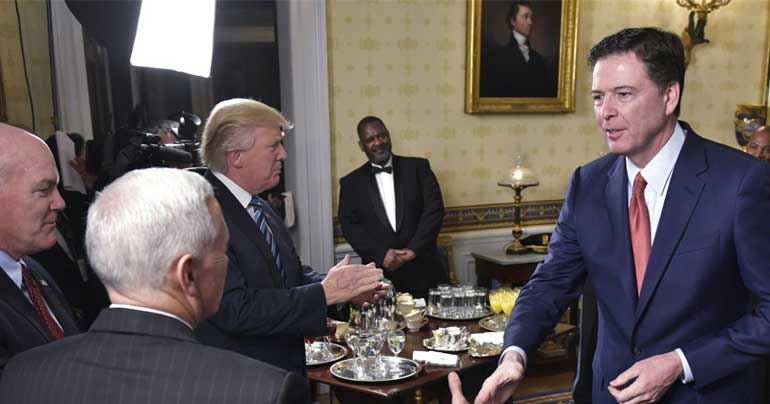 Former FBI Director James Comey is furious at the lack of respect the White House has showed him by the way he was fired, worthy of a Mafia operation, sources confirm.
He has been called by Trump a "showboat," a "grandstander," a "nut job," suggesting he is not "competent" and even deranged ant that the "the FBI has been in turmoil under his leadership. You know that. I know that. Everybody knows that" has required Comey to show considerable restraint. Jung would probably add the event to one of his books as a perfect example of projection.
In a couple of weeks Comey will have an opportunity respond to Trump when he testifies in open session on Capitol Hill. The only public statement from Comey since his dismissal came in the form of a letter he delivered to former FBI colleagues which states that "I have long believed that a President can fire an FBI Director for any reason, or for no reason at all. I'm not going to spend time on the decision or the way it was executed. I hope you won't either. It is done, and I will be fine, although I will miss you and the mission deeply."
To announce Comey's firing, Trump had a dismissal letter hand delivered to the FBI's building in Washington, although the former FBI Director learned of his firing from news announcement on TV while speaking to recruits for the bureau in California. Initially he thought it was a prank of sorts.
Many FBI agents feel Comey has been treated shabbily. While there are those who disagreed with some of his tactics, he was nonetheless broadly popular in the bureau and respected.
Some individuals associated with the bureau have publicly rallied to protect Comey's name. During a hearing on Thursday, acting FBI Director Andrew McCabe told the Senate Intelligence Committee that Comey was held in high regard in the organization, despite White House deputy press secretary Sarah Huckabee Sanders said at a press briefing that "the rank and file of the FBI had lost confidence in their director."
Given the previous track record in this matter, as in many others, those who now are hoping for some regrets and/or apologies for the boorish way the dismissal was conducted, worthy of the reality show The Apprentice but demeaning of the presidency, may have a long, long waiting.
WEF calls for new partnerships to generate private capital for fragile communities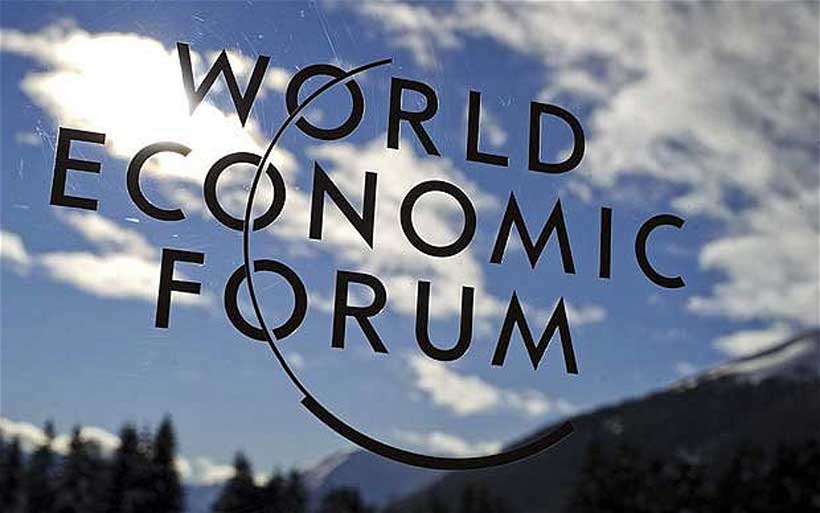 The World Economic Forum released today a paper that calls for new collaboration between humanitarian and development organizations, businesses, investors and entrepreneurs to make a difference to the lives of the nearly 1 billion people living in fragile and conflict-affected settings worldwide.
 
Cultivating Investment Opportunities in Fragile Contexts: Catalysing Market-Driven Solutions to Strengthen Community and Economy Resilience outlines a practical approach to how organizations can build the capacity and strategic thinking needed to develop a sustainable business case for solutions that have the potential to unlock new sources of finance to reach impact at scale.
 
"It takes more than a single intervention to unleash transformational change in complex ecosystems. To truly leverage the potential for positive and sustainable social impact while meeting investor demand for returns, new ways of collaboration across sectors are needed," said Børge Brende, President of the World Economic Forum.
 
The IKEA foundation is a partner of this initiative. Over the next three years the partnership will develop innovative business models and investments that strengthen local economies and increase the self-reliance and resilience of the most vulnerable communities and economies.
 
"We support the World Economic Forum because of our mutual goal to improve the lives of people who are affected by crises, including those who are forced to flee," said IKEA Foundation CEO Per Heggenes. "We believe that together we can help attract the investment needed to strengthen fragile communities and empower the people who live in them to rebuild their lives and create a better future for children and their families."
 
The joint discussion paper is an evolution of the work initiated by the Forum's Humanitarian and Resilience Investing (HRI) Initiative, which was launched at the World Economic Forum Annual Meeting 2019 in Davos-Klosters, Switzerland.
 
As a first step, the initiative will operationalize the Organizational Readiness Playbook launched in 2020, and bring together a cohort of pioneers from humanitarian and development organizations, donor governments and development finance institutions to increase organizational capacity for HRI.
 
The initiative will also support investment opportunities targeting HRI to meet investor criteria and attract the commercial capital needed to reach scale. It will further facilitate the development of new tools, research and resources, including the standards, common terminology and analytic frameworks that allow for systems-level impact measurement.


Von Der Leyen Condemns 'Russia's Blackmail' on Food and Fuel
Ursula von der Leyen, President of the European Commission, denounced Russian aggression and its use of "hunger and grain to wield power", in a special address at the World Economic Forum Annual Meeting 2022.
"Global cooperation is the antidote to Russia's blackmail," she said.
Her message focused on strategic priorities for Europe since the invasion. Boosting military spending is one such initiative. "We have to invest much more in solid European defence capabilities," von der Leyen said. While NATO remains the world's strongest military alliance, European spending on defence has not kept pace with recent increases by the United States, Russia or China, particularly since the 2008 financial crisis.
Increasing that spending – with a particular focus on the interoperability of nations' defence investments – can help strengthen the region's ability to defend itself from such threats.
She pointed to other key initiatives such as promoting green power, ensuring the resilience of supply chains and promoting food security. In terms of energy, she said, the crisis in Ukraine has galvanized Europe's embrace of renewable sources and diversification of its energy supply.
RePowerEU, a €300 euro plan launched last week by the European Commission, aims to accelerate the green transition by nearly doubling Europe's energy consumption from renewable sources by 2030.
Ultimately, "hydrogen is the new frontier of Europe's energy network", von der Leyen said.
Europe must respond to additional knock-on effects of the war, such as rising food prices, as Russia has confiscated Ukrainian grain and blockaded other food exports. Europe is helping by providing revenue, increasing its food production and supporting other regions such as Africa in becoming less dependent on food exports.
Technology can be a part of the solution to food insecurity to boost "climate-smart" agriculture. Vertical farming and precision irrigation are among the initiatives that can improve access to food in climate-responsible ways.
In a conversation with Klaus Schwab, Executive Chairman and Founder, World Economic Forum, von der Leyen noted that she could see a long-term future in which Russia found a path back to alignment with Europe.
"This brutal invasion is standing up against the leadership in Russia," she said. The people of Russia, who ultimately will control the nation's future, are the ones who will decide the nation's way forward. If, in the future, the nation embraces "rule of law and respect for the international, rules-based order, it's a clear yes", she said.
Stoltenberg: Freedom Must Come Before Trade
NATO Secretary-General Jens Stoltenberg, in a keynote speech to the World Economic Forum Annual Meeting 2022, told participants that the brutal war of aggression on Ukraine has shattered peace in Europe, triggering an historic enlargement of NATO.
"NATO has two fundamental tasks in response to Russia's aggression: providing support to Ukraine and preventing the war from escalating," he said.
"Since Russia's invasion, NATO has significantly stepped up support – with billions of dollars of weapons and other assistance to help Ukraine uphold its right to self-defence as enshrined in the UN Charter."
"We may have been shocked by Russia's brutal invasion. But we should not be surprised," he said.
Stoltenberg pointed out that the invasion was one of the "best predicted" acts of military aggression ever, adding that NATO shared intelligence and made it public for months "to warn about Putin's plans".
"Russia's attack on Ukraine is part of a pattern over many years – the use of military force to achieve its political aims: the destruction of Grozny; the invasion of Georgia; the annexation of Crimea; and the bombing of Aleppo."
"In response we will defend every inch of NATO territory," he said.
He laid out a series of significant actions taken by NATO – increased defence spending, deployment of combat battlegroups in the eastern part of the alliance and placing 100,000 troops on high alert. And, for the first time ever, a US Amphibious Ready Group has been placed under NATO command.
"NATO's response is not to provoke conflict but to prevent conflict and preserve peace," he said.
Referring to Finland and Sweden's historic decision to apply for NATO, he said: "President Putin wanted less NATO on his borders and launched his war – and now he is getting more NATO on his borders."
"Today, close to 600 million Europeans live in a NATO country, with the alliance protecting about 93% of the EU population," he added.
In a question-and-answer with Børge Brende, President, World Economic Forum, after his speech, Stoltenberg pointed out a key lesson of the war in Ukraine that economic relations with authoritarian regimes can create vulnerabilities.
"Freedom is more important than free trade," he said, and "the protection of our values is more important than profit."
He said the World Economic Forum has brought the global community together for half a century to address some of the world's most difficult problems. "Today we need this spirit of Davos more than ever."