Trump's Dumb Ideas for Economic Growth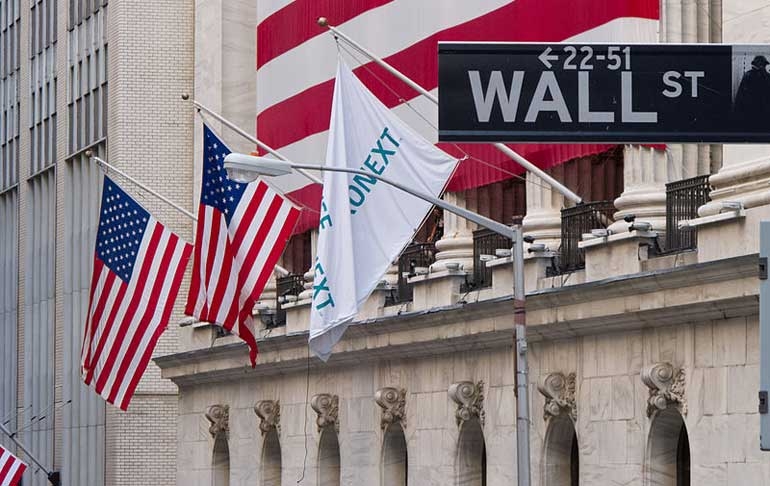 [yt_dropcap type="square" font="" size="14″ color="#000″ background="#fff" ] I [/yt_dropcap]f there's an economic idea that Donald Trump and his economic advisers continually reiterate it is that slashing taxes inevitably leads to economic growth. Let's see how true this idea is.
"After a decade when GDP growth averaged only 2%, Treasury Secretary Steven Mnuchin has suggested that the proposed tax cuts will raise the economy's sustainable growth rate to 3%. This is ailed as progress. But the question is this: is there an obvious correlation between lower tax rates and faster economic growth?
As chart 3 below shows, labour force growth actually slowed in the aftermath of both the Reagan and Bush tax cuts. Productivity growth also slowed following the Reagan tax cuts, although it did briefly accelerate following the Bush tax cuts."
Labor force growth actually slowed following the most recent U.S. tax cuts. So, there is little obvious correlation between lower taxes and faster GDP growth, despite the, "suggestion that the reduction in tax rates in the early 1980s was followed by faster economic growth in the second half of the 1980s.
Chart 5 would suggest that economic growth actually accelerated further in the 1990s, against a backdrop of rising tax rates.
Taxes were rising as GDP grew in the late-90s. Also, it is well known that US corporate profits tend to fall when tax rates rise. It strains credibility to argue that the tax rate fall was an important driver of the rising profitability." An increase in corporate profitability, and in turn business investment, is seen as the main driver of higher economic growth following tax cuts.
Warren Buffett and strategist Tom Lee, among others, have both cast doubt on the idea that lower tax rates would necessarily provide a competitive advantage to either corporations or investors.
At the Berkshire Hathaway annual meeting Buffet stated that "it's certain that some of a lower corporate rate would be competed away." Lee said that "at the single-stock level, lower tax rates are very quickly discounted by investors."
In an interview with The Economist this week, on the other hand said that he thinks the 3% growth the administration expects to follow a tax cut is "low." Who is right? Hard to tell, especially now that the erratic president hardly mentions those economic proposals any longer. He is too busy dealing with the scandals of his administrations. But let's not forget that Trump took a course with the Wharton Business School of Economics at Pennsylvania State University and then wrote a book titled The Art of the Deal. At least he says he wrote it even though he does not read more than a page memorandum and hi span of attention is 30 seconds. Surely he still thinks he knows best on the subject, as in so many other things. Reality will eventually supply the right answer.
Comey treated in Thuggish Mafia Style by the White House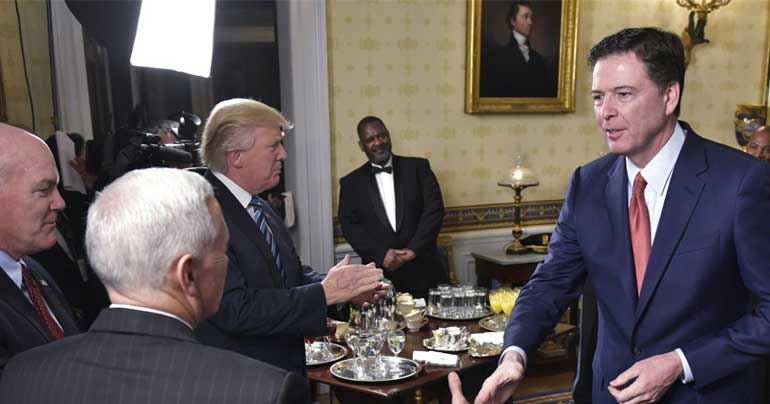 Former FBI Director James Comey is furious at the lack of respect the White House has showed him by the way he was fired, worthy of a Mafia operation, sources confirm.
The Demeaning of the Office of the President
[yt_dropcap type="square" font="" size="14″ color="#000″ background="#fff" ] C [/yt_dropcap]NN has recetnly reported that President Trump's latest anti-media attacks "are beneath the dignity of the office of the President." In an interview with Time magazine, Trump insulted CNN's Chris Cuomo and Don Lemon and criticized MSNBC's Joe Scarborough. He also called CBS late-night host Stephen Colbert a "no-talent guy."
Will Comey's Sacking result in Impeachment Proceedings?
[yt_dropcap type="square" font="" size="14″ color="#000″ background="#fff" ] S [/yt_dropcap]en. Richard Blumenthal said Wednesday that President Donald Trump's decision to fire his FBI director could lead to possible impeachment proceedings in Congress. "It may well produce another United States vs. Nixon on a subpoena that went to United States Supreme Court," the Connecticut Democrat said on "Anderson Cooper 360." "It may well produce impeachment proceedings, although we're very far from that possibility."