Psycho-History: Assessing the Mental Stability of those Who Lead Us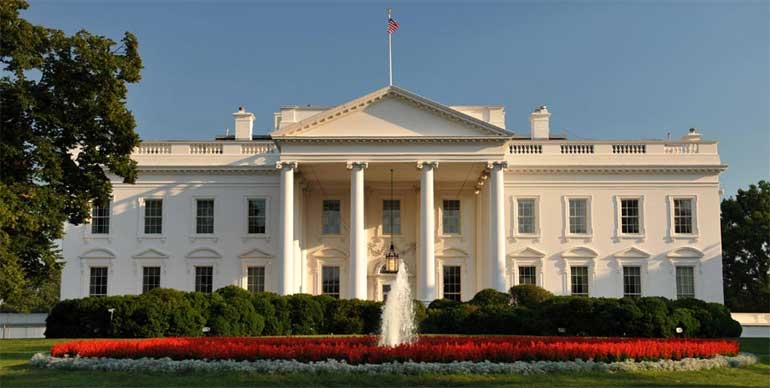 [yt_dropcap type="square" font="" size="14″ color="#000″ background="#fff" ] T [/yt_dropcap]his is, unfortunately, not a learning curve. This is a man in decline" was the recent scathing comment of Joe Scarborough of MSNBC referring to the decision making abilities and general mental state of president Donald Trump.
His state of mind has alternatively been described by the press as: paranoid, delusional, erratic, vengeful, chaotic, deceitful, impulsive, deranged, unbalanced, disorderly, narcissistic, dangerous, similar to that of a Frankenstein monster, psychopathic; in short, to use the designation that most journalists hesitate to use, mad.
Are these psychological terms legitimate on the part of reporters? It could be objected that they are not armchair psychiatrist proffering diagnosis from afar based on hearsay and conspiracy theories. That could be a dangerous tendency, perhaps unworthy of a journalist who honors the printing ethos of "confirm-before-you-print." And yet many press commentators, reporters and politicians claim that they are doing their duty. They are not playing the game of armchair psychiatrist but analyzing and observing carefully public behavior and then reporting their findings, as indeed they were trained to do.
What they behold is an erratic sort of behavior, a history of lashing out in anger at foes or anybody who dares to criticize or contradict past or present claims, lying about those claims, the embracing of outlandish conspiracy theories, one self-inflicted crisis following another in rapid head-spinning succession.
But the question arises: are those closed-door concerns of those around Trump really newsworthy? Should they be part of the historical record? In academia there has been around for a while now a branch of history called psycho-history wherein great historical figures are placed on the couch, so to speak, and psychoanalyzed to better determine historical events' causes and effects.
Some famous journalists, one such being Carl Bernestein who helped unravel a past corrupt presidency (that of Richard Nixon), believe that they should. Psychological states of mind are part of the story just as the reign of mad emperor Caligula of Roman Empire fame remains part of the story of that empire. The chaotic character of Caligula reign of five years was a reflection of the emperor's mental state. His psychological health is certainly part of the historical narration.
When an emperor orders his generals to dismount their horses and collect shells for him on a beach in Normandy, as the Roman army prepared for the invasion of England, that kind of aberration is not a mere inane or funny anecdote in the life of an emperor but an important event to understand the emperor's disorderly mind. The madness of the emperor is part of the story of the empire, as is the case in the famous story of Andersen "The Emperor's Clothes." Were the madness to be omitted, it would be a flawed narration with important facts missing.
It is intriguing that a philosopher of the caliber of Giambattista Vico, in his New Science, describes the whole development of a civilization or a Republic as running the gamut from necessity and utility to luxury and decadence. He then adds sardonically: "and at the end they go crazy."
Enter the mad president Donald Trump. If he appears deranged, or delusional, living in an alternative universe, that psychological mental state needs to be openly reported, it cannot be tiptoed around; to do so is to fail as a journalist. It's like reporting a partial truth or a pseudo-truth. The duty of any reporter worthy of that name is to search for the whole truth and then report it courageously as corroborated by the empirical facts and the evidence, especially when what is observed is deemed to constitute a proximate threat.
It is dangerous to keep up the pretense that Trump is completely sane, as Roger Stone, whose own sanity is questionable, strongly maintains; that unhinged babbles are the equivalent of interviews; that Trump is a sane well-balanced adult, that he is not psychologically damaged and consequently an imminent threat to the Republic whose Constitution he has solemnly sworn to uphold. At some point the analysis has to be synchronized to the empirical facts as they are, not as one wishes they were.
But what should be the foundational evidence of the assessment of our leaders' mental state? Certainly not late night tweets. Can one arrive at a diagnosis of narcissistic personality disorder by analyzing from a distance tweets sent at 3 in the morning or off-the cuff comments on face book? Do journalists have a duty to do such an assessment?
Consider this question: were we to construct a Frankenstein monster, could we imagine one more dangerously mentally ill than Donald Trump whose presidency I have dubbed "The Caligula Presidency", dominated by the antics of a psychopathic narcissist divorced from reality lashing out impulsively at his imagined enemies?
As the more perceptive scholars and historians have already pointed out, in the history of tyrannies, there is a small window of opportunity to get rid of the tyrant via legal democratic means. Once that opportunity is missed, it becomes increasingly difficult to do so later. The formula seems to be this: the longer one waits, the more difficult it becomes to rid a democracy or a republic of a tyrant. Germany in the mid-30s is instructive here. It's like a cancer: the longer one waits to eradicate it the more difficult it becomes to so later and the greater the threat.
Impeachment procedures are already long overdue. Democracy as we know it hangs in the balance. The partisans in Congress putting party ahead of country ought to also reflect on Jefferson's warning: "Eternal vigilance is the price of freedom."
Note: this article has already appeared in Ovi magazine on 5/20/2017
The Secret Gender plague: How The World's Men Hate Women
In the now famous and well-recognized #MeToo era in America, the call to eliminate sexual harassment in the workplace and beyond has brought much needed new attention to gender issues in the United States, with more than a few prominent firings and public humiliations of celebrities within media and entertainment. While there is no doubt this movement was long overdue in high-level boardrooms and executive ladders across America (and still needs to continue its corrective cleansing), it is not a misdirection to remind people that the fight for gender 'decency' still remains woefully under-covered and under-recognized by most of the Western world. This is not a misnomer: before we can begin to discuss gender equality, there are still too many places that do not even come close to having gender decency.
Perhaps even more disturbing, when one does a simple but powerful examination across many different human rights, philanthropic, and security organizations, is that we find a plethora of ratings in which the horrible plight of women around the world have been categorized and assessed. What has not been done up to now is an amalgamation of many of these rankings to try and give a more complex and holistic 50,000-foot view of women around the world. Unfortunately, this amalgamation paints a rather stark picture that few people seem to be aware of. Even more depressing, when the ranking categories are allowed to be truly diverse, the dark richness of countries represented is shocking: most in the West will not be surprised to find certain countries in sub-Saharan Africa or Islamic authoritarian states to make lists that lament the plight of women as concerns gender equality. But the following rankings show that this problem is by no means an African or Arab-dominated issue. It is truly a global plague that seems stubbornly resistant to remedies, let alone cures. So, let us take a view at the dark side of the gender fight, for only in recognizing the severity of the problem will true resolutions ever come to light.
One of the more famous human rights organizations in the world, this Amnesty International ranking was a good place to start simply because it emphasizes the most explicit and disturbing form of gender inequality: direct violence perpetrated against women. This list is also something of a 'Western conventional wisdom' baseline, in that the so-called usual suspects are on it, including Afghanistan, the DRC, Pakistan, and Somalia. Perhaps the one 'surprise' on the list for those not truly investigating the issue would be the inclusion of India. It is an important inclusion, however, given the sexual and family violence issues that still plague many areas of India, especially rural and semi-rural areas. It is also good for people to realize that the worst places for women are not just automatically the places torn apart by war, anarchy, or corruption.
Amnesty International (via Thomson Reuters Foundation) – Gender violence
1.Afghanistan
2.Democratic Republic of Congo
3.Pakistan
4.Somalia
5.India
A relatively new but influential player on the gender issue scene is Georgetown's Institute for Women. Its ranking for health and safety is important because it is more inclusive of female health problems in their totality. Not surprisingly, these rankings reflect countries that have seen a total breakdown of societal welfare because of war, internal strife, corruption, and health epidemics.
Georgetown Institute for Women – Health and safety
1.Syria
2.Afghanistan
3.Yemen
4.Pakistan
5.Central African Republic
The Global Citizen political freedom rankings are interesting because of two entries that do not often make the usual discussions: Honduras and Egypt. When you examine the details of why these two countries made it, it is clear that both have for too long been excluded from serious gender discussions. It is also important, as we shall see below, to know that many countries within Latin America need a brighter light flashed upon them for their increasingly shoddy treatment of women across numerous categories.
Global Citizen – Political freedom
1.Yemen
2.Honduras
3.Democratic Republic of Congo
4.Egypt
5.Saudi Arabia
While most are familiar with Marie Claire as a women's magazine with a long history of less-serious discussions, it did nevertheless come out recently with its own gender equity ranking for countries around the world. It was included simply because of its rather novel interpretations of how to recognize and evaluate inequality, focusing on more subtle discrimination rather than on more direct and explicit forms. With this done, a rather fascinating list emerges, with countries like Nepal, Peru, and Turkey making the list (something we rarely see for any of these countries in other rankings).
Marie Claire – Gender Equity
1.Pakistan
2.Nepal
3.Peru
4.Turkey
5.Sudan
While few know about the WEF organization, its focus on education and how it impacts gender issues and female opportunity is especially pertinent. The ability for women to grow, prosper, and lead independent financial lives is a crucial element often neglected around the world because of more pressing immediate concerns for physical safety and political equality. But when the issue of education is examined through a gender lens, we once again find a mix of the usual suspects with relative newcomers not often found on gender watchdog lists, in this case Chad and Iran.
WEF– Education
1.Yemen
2.Pakistan
3.Syria
4.Chad
5.Iran
World Atlas' female political representation rankings were fascinating largely because of the fact that it was the one list that was largely made up entirely of countries very few people know about and rarely see connected to major gender issues. Of the six below, only Yemen is a common entrant (and honestly some might find that entry somewhat mitigated by the internal war going on there which has resulted in an almost complete shutdown of regular governmental and societal welfare institutions/services), with Qatar being joined by countries from the South Pacific: Palau, Micronesia, Tonga, and Vanuatu. Most depressing, it does not mean regions like the Middle East and Africa are doing a great job at female political representation. It just means another region of the world few know about is doing even worse.
World Atlas – Female Political Representation
1.Qatar
2.Palau
3.Micronesia
4.Tonga
5.Yemen and Vanuatu
Perhaps the most controversial ranking was left for last, the Small Arms Survey for femicide (the purposeful and blatant murder of women on account of gender). While it may not surprise everyone to finally see the Russian Federation appear on this list, given common Western media portrayals of that society as being particularly harsh and unforgiving towards women in general, it should be a shock to see so many Latin American countries dominate the list. The reality is that countries like El Salvador and Guatemala are not alone, with many other Latin American countries making the list in the 6-15 spots. But perhaps most disheartening of all, this ranking achieves the greatest global diversity, with Latin America, the Caribbean, Europe, and Africa all represented by individual countries.
Small Arms Survey – Femicide
1.El Salvador
2.Jamaica
3.Guatemala
4.South Africa
5.Russian Federation
In a way, the femicide rankings are a microcosm of the gender issue overall: it is truly a global affliction that needs more recognition and more serious warriors willing to engage the fight. This affliction knows no geographical boundaries and is not exclusive to a particular culture, religion, economic status, or political system. It seems uniquely universal, in that men the world over seem united in expressing their hatred or disdain for women in devastatingly rich and comprehensive ways. Ultimately, our failure to produce these new gender warriors (and they need to be from both genders, not just women, to be sure) is not just a failure for women or for gender equality. It is a failure of us all as a society when it comes to human compassion and dignity. It is a core failure of human decency. It is the failure to be human.
Work or Family: Sri Lankan Women Shouldn't Have to Choose
Only 3 years separated the births of Fazeela Dharmaratne's son Nethwin, and her daughter Pravindi. However, in just that time a lot of things changed for their mother. "When I had my kids, I somehow managed to devote a lot of quality time to my son, but when it came to my daughter, I was so busy I felt I ended up neglecting her a little."
As a young woman, Fazeela joined a bank in Colombo straight out of school, securing a position as a banking assistant. Over the course of 17 years on the job, she climbed up the ladder till she was a Regional Manager, responsible for a cluster of branches.
In 2012, determined to spend more time with her children, she eventually opted for a voluntary separation scheme and went to work on something new – she bought her first preschool and day-care. It was a small home-based operation with only four or five children, but it was a start. It gave her a chance to learn the business from the ground up.
Reliable Childcare Makes a Huge Difference
Today, Fazeela is the director of the CeeBees pre-school and childcare centres and operates corporate crèches for clients like MAS Kreeda, MillenniumIT and WSO2 in Colombo.
The crèches allow employees to access childcare services so that mothers can breastfeed their infants, or stay late to participate in a conference call; when the school holidays are on, the crèche lets the older siblings join in and the staff are willing to accept kids who aren't regulars during emergencies, such as when a caregiver at home falls ill.
Fazeela offers these uncommon services because she understands intimately what working parents have to deal with. "I have gone through the same thing, holding down a position with a lot of responsibility and having to manage while trying to not feel guilty about my kids," she says.
In fact, so great are the pressures, that having a child under age five at home makes Sri Lankan women 7.4 percent less likely to join the labour force than women without young children. A 2017 World Bank report Getting to Work: Unlocking Women's Potential in Sri Lanka's Labor Force, noted that this association is larger than it was in 2013, when childrearing meant women were 6 percent less likely to participate in the workforce.
Revealingly, the same study found that having young children had no significant effect on men's prospects in the labour market.
Societal Attitudes Do Not Favor Working Mothers
At just 36.6% percent, Sri Lanka's female labor force participation rate—a measure of the proportion of females above 15 working or actively looking for work—is discouragingly low.
Among the many challenges experienced by Sri Lankan women, household responsibilities, and especially childcare, remain significant deterrents.
As nuclear families become more common, women are less likely to have extended family living with them who can help raise their children. In addition, societal attitudes often do not favor working mothers.
"It can be a cost-benefit thing for women," says Dileni Gunewardena, a Professor of Economics at the University of Peradeniya, adding, "sometimes the costs are not monetary – for instance a woman might have to deal with in-laws who disapprove of her working or she might be afraid of leaving her children with strangers." Dileni thinks one solution is to challenge traditional, deep rooted ideas of what is seen as men's work and women's work, and to find ways to share the load.
Families also have to be able to trust crèches and day care centers enough to leave their children for the day. Sri Lanka's expanding program of early childhood development centers could offer some women short-term relief, and a good accredited system could allay concerns around the quality of childcare offered.
What the Business Community Can Do  
At MAS Kreeda Al Safi-Madaba in Jordan, absences due to sick leave have fallen by 9 percent after only 8 months since the on-site crèche was opened, according to IFC's Tackling Childcare research. MAS co-founder Ajay Amalean says that providing childcare facilities has helped retain experienced employees, reduced absenteeism, and boosted employee satisfaction and loyalty, helping make his company a preferred employer for men and women both.
Amalean understands that having a crèche works for both parents, and even more so for single ones. Aside from the losses associated with absenteeism, high staff turnover is also a costly affair. Companies routinely underestimate the cost of replacing a trained and experienced employee, failing to account for separation, recruitment and selection, training and productivity costs such as the loss of institutional and client-network knowledge.
To address this, companies like Mindtree in India, have chosen to offer a range of childcare solutions. As a result, over 90 percent of Mindtree's female employees return after maternity leave and over 87 percent of mothers are still with the company a year after their return, even though India has one of the lowest labor force participation rates for mothers in the world, including for highly educated women.
What can Sri Lankan corporates learn from such success stories?
Chiranthi Cooray, Chief Human Resources Officer, Hatton National Bank and Chairperson, Prime Minister's Task Force for the FLFP Strategy pointed out that going forward it is critical for both the private and public sectors to implement regulations and provide incentives for the provision of high quality crèche and childcare services.
The task force noted that the law should be amended to allow for both maternal and paternal leave after childbirth, while public-private partnerships were essential to make sure that employers did not have to bear the full burden of the costs of offering such benefits. Research shows that where governments publicly provide or subsidize childcare for children under the age of primary education, women are more likely to receive wages. Support for parents—such as tax credits and the availability of childcare for young children—can increase women's participation in the labour force.
Meanwhile,   Ceebees is in its fifth year of operations. Fazeela says when a corporate client first approaches her, she tells them that supporting working parents needn't be complicated. Companies can set up an infant crèche, for instance, that just takes one  room but allows mothers to visit and feed their kids during the working day.
"There's a lot that can be done. It's just that decision-makers have to be passionate about supporting diversity," says Fazeela. "It can't be just about looking good on your HR awards application, you have to genuinely want to make a difference."
Study: At least 2.5 million migrants were smuggled in 2016
According to the first ever Global Study on Smuggling of Migrants, released by the UN Office on Drugs and Crime (UNODC) on Wednesday, at least 2.5 million migrants were smuggled during the course of 2016.
Migrant smuggling occurred in all parts of the world, generated an income of up to $7 billion – equivalent to the amount the United States or the European Union spent on humanitarian aid that year – according to the UN agency that fights drugs and crime.
"This transnational crime preys on the most vulnerable of the vulnerable," said Jean-Luc Lemahieu, UNODC Director of Policy Analysis and Public Affairs.
"It's a global crime that requires global action, including improved regional and international cooperation and national criminal justice responses," he added.
The study describes 30 major smuggling routes worldwide and finds that demand for smuggling services is particularly high among refugees who, for lack of other means, may need to use people-smugglers to reach a safe destination fleeing their countries of origin.
Data suggests that many smuggling routes include unaccompanied or separated children, who might be particularly vulnerable to deception and abuse by smugglers and others.
According to the UN migration agency IOM, smuggling results in thousands of deaths each year.
Many smuggled migrants die from drowning, whereas others perish due to accidents or extreme terrain and weather conditions. The Mediterranean appears to be the deadliest route, statistically, accounting for around 50 per cent of the total number of deaths.
Not only have some migrants been murdered along smuggling routes, they are also vulnerable to a range of other crimes, including violence, rape, kidnapping and trafficking in persons.
Turning to the gender composition, the study found that smuggled migrants are often influenced by the conditions they faced at home. Although most on the move are relatively young men, in parts of South-East Asia a large proportion are women.
According to the report, smuggling networks often engage in systematic corruption ranging from the local to the international level, and operate a range of schemes, including fake marriages or employment rackets; counterfeiting travel documents and the corruption of senior officials.
Smugglers often advertise their business in diaspora communities, refugee camps or through various social networks online, involving migrant groups.
Smaller-scale smugglers are either ethnically linked to their operating territories, or share ethnic or linguistic ties with the migrants they smuggle. Moreover, some successfully smuggled migrants, then become smugglers themselves.
Moving forward
When it comes to better strategies for reducing migrant smuggling, the report recommends that a holistic approach must go beyond geographical measures, and include making legal migration opportunities more accessible in origin countries and refugee camps; tackling smuggling networks; and raising awareness in origin communities are just a few ways to combat the scourge.
While data collection, analysis and research on migrant smuggling remain in their infancy, there is a clear need for a solid international body of knowledge to support policy making on migrant smuggling, along with improved data collection systems at the national, regional and international levels, according to the study.