The Demeaning of the Office of the President
[yt_dropcap type="square" font="" size="14″ color="#000″ background="#fff" ] C [/yt_dropcap]NN has recetnly reported that President Trump's latest anti-media attacks "are beneath the dignity of the office of the President." In an interview with Time magazine, Trump insulted CNN's Chris Cuomo and Don Lemon and criticized MSNBC's Joe Scarborough. He also called CBS late-night host Stephen Colbert a "no-talent guy."
First, Scarborough: The Republican congressman turned MSNBC morning host "used to treat me great. But because I don't do interviews and stuff and want to … He went the other way. Which is fine. He's got some problems." Trump then claimed that "I don't watch the show anymore."
He denigrated CNN's "New Day" co-host Chris Cuomo, comparing Cuomo to a "chained lunatic" and a "boiler ready to explode." Cuomo displays a "level of hatred," Trump said, and so does "the entire CNN platform." Then Trump attacked "CNN Tonight" host Don Lemon, calling him "perhaps the dumbest person in broadcasting." At that point of absurdity CNN responded with a scathing comment: "His comments are beneath the dignity of the office of the President."
The interview reaffirmed Trump's fixation on TV coverage and his fascination with ratings. Not surprising, considering that he has transformed politics to a TV reality show. He has repeatedly misconstrued the ratings for specific shows. Trump told Time's Michael Scherer and Zeke Miller that "I don't watch CNN" and "I don't watch MSNBC." But then he went on to criticize the programming on both channels and repeated several of his past complaints about news coverage — including his view that pro-Trump guests on CNN are not treated fairly and that newspapers like the New York Times and the Washington Post are "dishonest." That means he rates what he does not watch, which is pretty much how he treats the intelligence supplied to him daily by the intelligence agencies.
According to Time, Trump "also brought up" Colbert, specifically the comedian's controversial May 1 monologue, which included a vulgar joke about Trump and Russian president Vladimir Putin. "You see a no-talent guy like Colbert. There's nothing funny about what he says. And what he says is filthy. And you have kids watching," Trump said. "And it only builds up my base. It only helps me, people like him."
If what Colbert says is filthy, what is one to make of comments such as: "if you are a celebrity they'll let you do anything to them; you may even grab them by their pussy"? The question arises: is what's good for the goose not good for the gander also in Trump's alternate reality world?
Comey treated in Thuggish Mafia Style by the White House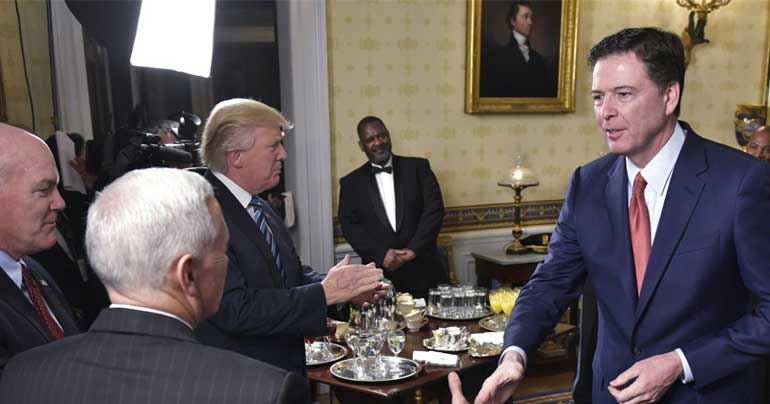 Former FBI Director James Comey is furious at the lack of respect the White House has showed him by the way he was fired, worthy of a Mafia operation, sources confirm.
Trump's Dumb Ideas for Economic Growth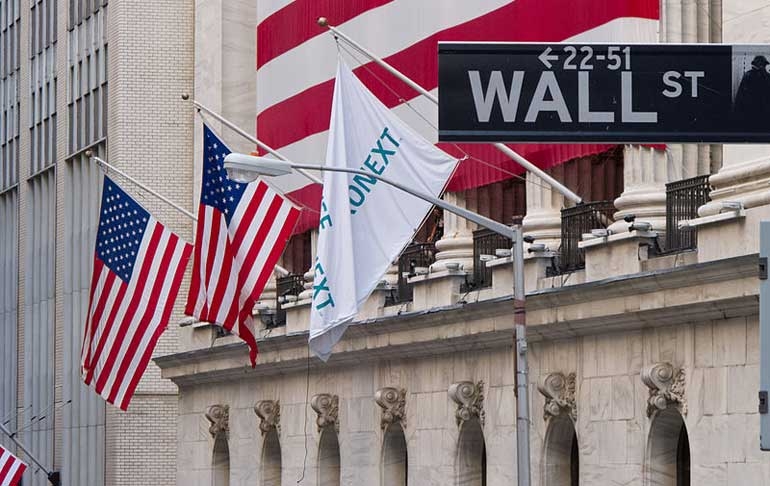 [yt_dropcap type="square" font="" size="14″ color="#000″ background="#fff" ] I [/yt_dropcap]f there's an economic idea that Donald Trump and his economic advisers continually reiterate it is that slashing taxes inevitably leads to economic growth. Let's see how true this idea is.
Will Comey's Sacking result in Impeachment Proceedings?
[yt_dropcap type="square" font="" size="14″ color="#000″ background="#fff" ] S [/yt_dropcap]en. Richard Blumenthal said Wednesday that President Donald Trump's decision to fire his FBI director could lead to possible impeachment proceedings in Congress. "It may well produce another United States vs. Nixon on a subpoena that went to United States Supreme Court," the Connecticut Democrat said on "Anderson Cooper 360." "It may well produce impeachment proceedings, although we're very far from that possibility."