President Trump arrives in Saudi Arabia
[yt_dropcap type="square" font="" size="14″ color="#000″ background="#fff" ] U [/yt_dropcap]S president Donald Trump receives warm welcome by King Salman as he seeks to repair ties with Washington's closest Arab ally. On the first leg of his first foreign trip since taking office as the custodian of White House and in a crucial test abroad as political scandals mount at home, President Donald Trump has arrived today in Saudi Arabia on his first foreign trip since becoming president. His eight-day shuttle trip will also take the Palestinian territories, in Israel, Brussels, the Vatican, and Sicily.
In a red-carpet airport welcome, Saudi King Salman bin Abdulaziz Al Saud greeted Trump, his wife Melania and his entourage shortly after they landed in the capital, Riyadh. Trump will hold a series of meetings with the king and other Arab and Muslim leaders on Saturday and Sunday, before jetting off to other countries as per his itinerary.
President Trump's Saudi royal hosts have pulled out all the stops for this visit. They are lavishing him with an extravagant welcome not shown to his predecessor, Barack Obama, whom they felt was soft on their rival, Iran. Many Saudis are immensely proud that, despite his mounting troubles at home, the US president has chosen their country as the first stop on his inaugural overseas tour. But pressed further, a lot of ordinary Saudis will voice their dislike of US policies in the region and their conviction that the US, and by extension the West, is intrinsically anti-Islamic.
As the leader of Arab world, Saudi Arabia is concerned about Trumps regular anti-Islamic rhetoric even for poll prospects. Trump caused controversy during his campaign by calling for Muslims to be temporarily banned from entering the US over security concerns. Legislation aimed at restricting travel from several Muslim-majority countries remains tied up in the US courts.
On Sunday President Trump will try to address these concerns in a speech to more than 40 leaders of Muslim nations in which he will call for a united stand against extremism and intolerance. Some have already commentated that Donald Trump is an unusual choice to deliver such a message but for now, Saudi officials are giving him the benefit of the doubt.
On Tuesday the 23rd, after visiting Israel (Jerusalem) for a talk with Israeli president, Trump will travel to Bethlehem in the West Bank for talks with Palestinian President Mahmoud Abbas. Peace talks with Israel will top the agenda and Trump is expected to express his support for Palestinian "self-determination".
On Sunday the May 21 President Trump will try to address these concerns in a speech to more than 40 leaders of Muslim nations in which he will call for a united stand against extremism and intolerance. Some have already commentated that Donald Trump is an unusual choice to deliver such a message but for now, Saudi officials are giving him the benefit of the doubt. One leader who will not be attending the summit will be Sudan's President Omar al-Bashir. President Bashir is wanted by the International Criminal Court on war crimes charges and the US was reported to be unhappy about his planned attendance.
Trump will attend the Arab Islamic American Summit in Riyadh and speak about his "hopes of a peaceful vision of Islam". Aides say the president hopes his speech will resonate worldwide and express "a common vision of peace, progress and prosperity". Trump caused controversy during his campaign by calling for Muslims to be temporarily banned from entering the US over security concerns. Legislation aimed at restricting travel from several Muslim-majority countries remains tied up in the US courts. The summit agenda is expected to focus on combating Islamist militants and the growing regional influence of Iran. Trump has been a fierce critic of the Iran deal which eased sanctions in return for a curb on its nuclear activities.
On Saturday, Trump is expected to announce an arms deal with Saudi Arabia worth more than $100bn, in what could be the biggest such agreement in history. US officials familiar with the package told the media that the deal would include Abrams tanks, combat ships, missile defence systems, radar and communications and cyber security technology.
Multi-billion dollar deals between the USA and Saudi Arabia will be signed as US President Donald Trump's first foreign trip begins in Riyadh. Trump and his wife Melania were greeted in the Saudi capital by King Salman on Saturday morning local time. Saturday's deals on arms and with energy giant Aramco are expected to be worth at least $150bn (£115bn). On Saturday morning, Amin Nasser, the chief executive of Saudi oil giant Aramco, said $50bn (£38bn) of deals would be signed with 11 US companies. The deal is part of a wider drive to diversify the Saudi economy away from oil.
Separately, US media say Saudi Arabia will commit to buying about $100bn of US-made arms. Saudi Arabia has been fighting Houthi rebels in neighbouring Yemen since March 2015. The United Nations says about 10,000 people have been killed since the fighting began, with Yemen on the verge of famine.
On Wednesday 24 May, President Trump will arrive early in Rome and have an audience with Pope Francis. The two men have appeared at odds on many subjects including climate change and the plight of refugees, but the Pope has said he will give the president an open-minded hearing. Later, Trump then flies to Brussels where he will be greeted by King Philippe of Belgium and Prime Minister Charles Michel. After talks with EU leaders and France's new President Emmanuel Macron, Trump will attend a meeting of NATO leaders. This will be closely watched after Trump's conflicting pronouncements on the alliance. During his campaign, he called NATO "obsolete", although in April he reversed his stance. The US leader is expected to repeat his demand that other NATO members increase their contributions.
The last stop on Trump's tour will be the picturesque Sicilian town of Taormina where he will attend a G7 summit. The other G7 leaders are eager to hear Mr Trump's thoughts on trade and other issues at first hand. Trump's national security adviser has said that the president will "press America's economic agenda and call for greater security co-operation".
Hours before Trump's arrival in Riyadh, Saudi air defence units said they had brought down a rocket south of the capital, Riyadh, that was fired from Yemen by Houthi rebels. Saudi warplanes are reported to have carried out retaliatory strikes on targets close to the Yemeni capital, Sanaa.
Saudi Arabia, which enforces a strict interpretation of Islam including a total ban on alcohol, is perhaps an unusual venue for Keith – whose hits include I Love This Bar, Whiskey Girl, and Drunk Americans. Saturday's concert is open only to men aged over 21, who are required to dress in traditional Saudi tunics.
Unlike his predecessor, Barack Obama, Trump is not expected to highlight human rights during his trip. And aside from the formal diplomacy, US country music star Toby Keith will perform a free concert in Riyadh on Saturday alongside Saudi singer Rabeh Sager.
Unlike his predecessor, Barack Obama, he is not expected to highlight human rights during his trip.
Saudi Arabia and Iran cold war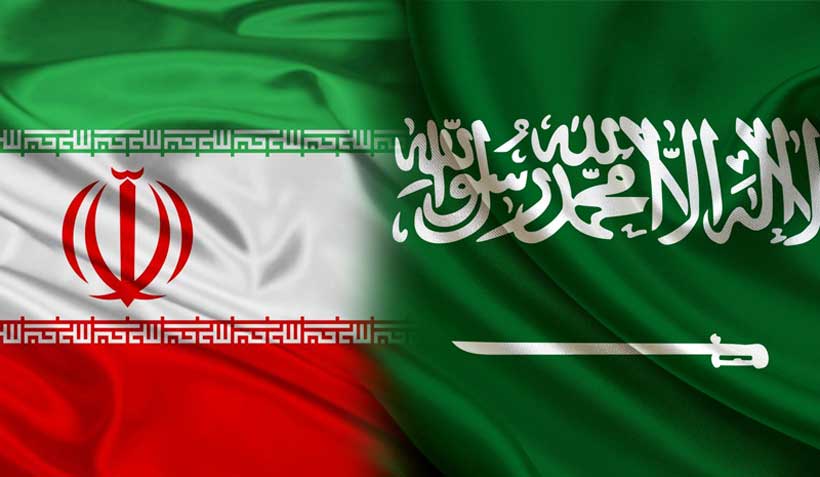 After almost seven decades, the cold war has reached the middle east, turning into a religious war of words and diplomacy. As Winston Churchill says that "diplomacy is an art of telling someone to go to hell in such a way that they ask for the direction". So, both the regional powers are trying to pursue a policy of subduing the adversary in a diplomatic manner. The root of the conflict lies in the 1979, Iranian revolution, which saw the toppling of the pro-western monarch shah Muhammad Reza Pahlavi and replaced by the so-called supreme leader Ayatollah Khamenei. From a Yemini missile attack to the assassination of the supreme commander QassimSoleimani, the political, ideological and religious differences between Iran and Saudi Arabia are taking the path of confrontation. The perennial rivalry between the two dominant Shiite and Sunni power house ins an ideological and religious one rather than being geo strategic or geo political. Back to the time when Saudi Arabia supported Saddam Hussain against the united states of Americathe decline of Saddam and his authoritarian regime was made inevitable and with this, Iran and Saudi Arabia rosed as the powerful, strategic and dominant political forces in the middle east.it was from here that the quest for supremacy to be the prepotent and commanding political powercommenced. The tensions escalated or in other words almost tended to turn into scuffles when in 2016, the Iranians stormed the Saudi embassy as a demonstration of the killing of a Shia cleric. The diplomatic ties were broken and chaos and uncertainty prevailed.
This cold war also resembles the original one., because it is also fueled by a blend of ideological conviction and brute power politics but at the same time unlike the original cold war, the middle eastern cold war is multi-dimensional and is more likely to escalate .it is more volatile and thus more prone to transformation. This followed by several incidents with each trying to isolate the other in international relations. The Saudis and Iranians have been waging proxy wars for regional dominance for decades. Yemen and Syria are the two battlegrounds, fueling the Iran-Saudi tensions. Iran has been accused of providing military assistance to the rebel Houthis, which targets the Saudi territory. It is also accused of attacking the world naval ships in the strait of Hormoz, something Iran strongly denies. This rivalry has dragged the region into chaos and ignited Shia-Sunni conflict across the middle east. The violence in the middle east due to this perennial hostility has also dire consequences for the economy of the war-torn nations. In the midst of the global pandemic, when all the economic activities are at halt, the tensions between the two arch rivals will prove hazardous and will yield catastrophic results. The blockade of the shipping and navigation in the Gulf, attacks on international ships, and the rising concerns of the western powers regarding this issue has left Iran as an isolated country with only Russia supporting her.
A direct military conflict between Saudi Arabia and Iran will have dire consequences for the neighboringcountries. A direct military confrontation might not be a planned one, but it will be fueled due to the intervention of the other key partners, who seek to sought and serve their personal and national intrigues. Most importantly middle east cannot afford a conflict as it is a commercial hub for the world. The recent skirmishes in Iraq sparked fears of wider war when Iraq retaliated for killings of QassimSoleimani. If the US president had not extended an olive branch, the situation might have worsened. The OIC, which is a coalition of 57 Muslim countries has also failed in bringing measures to deescalate the growing tensions. The OIC, where the Saudi Arabia enjoys an authoritarian style of dominance has always tried to empower her own ideology while rising the catch cry of being a sacred country to all the Muslims. Taking in account, the high tensions and ideological and the quest for religious dominance, the international communities such as UN and neighboring countries should play a positiveand vital role in deescalating these tensions. Bilateral trade, communications between the two adversaries with a regional power playing the role of mediator and extending an olive branch to each other will yield better results and will prove fruitful in mitigating the conflict if not totally subverting it.
First Aid: How Russia and the West Can Help Syrians in Idlib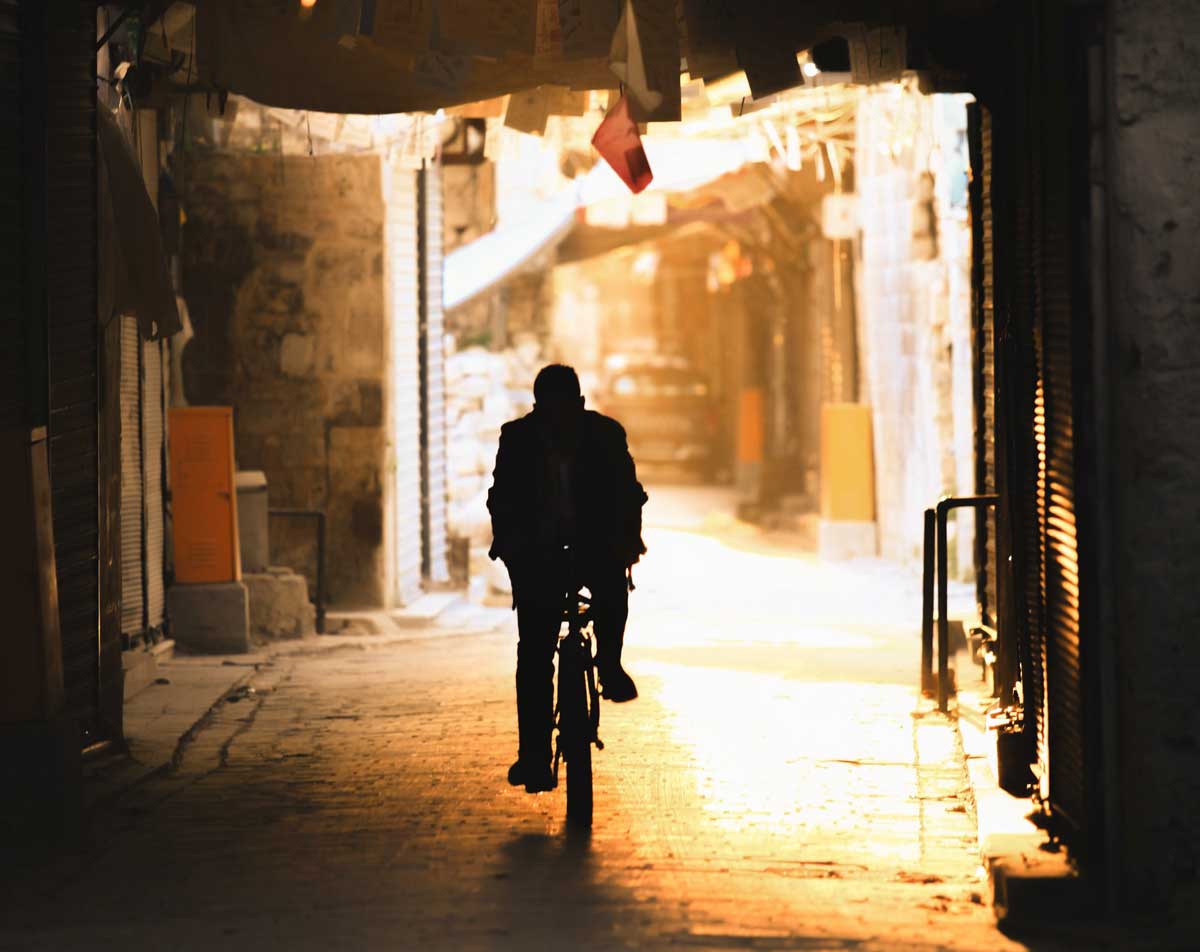 Authors: Andrey Kortunov and Julien Barnes-Dacey*
The next international showdown on Syria is quickly coming into view. After ten years of conflict, Bashar al-Assad may have won the war, but much is left to be done to win the peace. This is nowhere more so than in the province of Idlib, which is home to nearly 3 million people who now live under the control of extremist group Hayat Tahrir al-Sham (HTS) with external Turkish protection and humanitarian assistance from the United Nations.
The question of humanitarian access into Idlib is now emerging as a central focus of new international politicking. In so doing, this small province could be pivotal to the future of the larger stalemate that has left the United States, Europe, and Russia locked in an unwinnable status quo.
Russia has said that it plans to veto an extension of cross-border UN aid delivered from Turkey, authorised under UN Security Council resolution 2533, which is up for renewal in July, potentially depriving the population of a vital lifeline amid desperate conditions. Moscow says that all aid should be channelled from Damascus via three new government-controlled crossing points to the northern province. Western governments, to say nothing of the local population, are sceptical, given the Syrian government's hostility towards the province's inhabitants. For its part, the UN says that cross-lines aid cannot compensate for a closure of cross-border access.
As ever, the two dominant players—the US and Russia—are talking past each other and are focused on countering each other's moves—to their mutual failure. It is evident that US condemnation and pressure on Russia will not deliver the necessary aid, and also evident that Russia will not get its wish for the international recognition of the legitimacy of the Syrian government by vetoing cross-border access. While these will only be diplomatic failures for the US and Russia, it is the Syrian people who will, as ever, pay the highest price.
But a mutually beneficial solution to Idlib is still possible. Russia and the US, backed by European states, should agree to a new formula whereby Moscow greenlights a final one-year extension of cross-border aid in exchange for a Western agreement to increase aid flows via Damascus, including through Russia's proposed cross-lines channels into Idlib. This would meet the interests of both sides, allowing immediate humanitarian needs to be met on the ground as desired by the West, while also paving the way for a transition towards the Damascus-centred international aid operation sought by Moscow.
This imperfect but practical compromise would mean more than a positive change in the humanitarian situation in Idlib. It would demonstrate the ability of Russian and Western actors to work together to reach specific agreements in Syria even if their respective approaches to the wider conflict differ significantly. This could serve to reactivate the UN Security Council mechanism, which has been paralysed and absent from the Syrian track for too long.
To be sure the Syrian government will also need to be incentivised to comply. Western governments will need to be willing to increase humanitarian and early recovery support to other parts of government-controlled Syria even as they channel aid to Idlib. With the country now experiencing a dramatic economic implosion, this could serve as a welcome reprieve to Damascus. It would also meet Western interests in not seeing a full state collapse and worsening humanitarian tragedy.
The underlying condition for this increased aid will need to be transparency and access to ensure that assistance is actually delivered to those in need. The West and Russia will need to work on implementing a viable monitoring mechanism for aid flows channelled via Damascus. This will give Moscow an opportunity to push the Syrian regime harder on matters of corruption and mismanagement.
For its part, the West will need to work with Moscow to exercise pressure on Ankara to use its military presence in Idlib to more comprehensively confront radical Islamists and ensure that aid flows do not empower HTS. A 'deradicalisation' of Idlib will need to take the form of a detailed roadmap, including that HTS comply with specific behaviour related to humanitarian deliveries.
Ultimately this proposal will not be wholly satisfactory to either Moscow or the West. The West will not like that it is only a one-year extension and will not like the shift towards Damascus. Russia will not like that it is an extension at all. But for all sides the benefits should outweigh the downsides.
Russia will know that Western actors will respond to failure by unilaterally channelling non-UN legitimised aid into the country via Turkey. Russia will lose the opportunity to slowly move Idlib back into Damascus's orbit and the country's de facto partition will be entrenched. This outcome is also likely to lead to increased instability as aid flows decrease, with subsequent tensions between Moscow's allies, Damascus and Ankara.
The West will need to acknowledge that this approach offers the best way of delivering ongoing aid into Idlib and securing greater transparency on wider support across Syria. The alternative—bilateral cross-border support—will not sufficiently meet needs on the ground, will place even greater responsibility on Turkey, and will increase the prospect of Western confrontation with Russia and the Syrian regime.
Importantly, this proposal could also create space for wider political talks on Idlib's fate. It could lead to a renewed track between Russia, the US, Turkey and Europeans to address the province's fate in a way that accounts for Syria's territorial integrity and state sovereignty on the one hand and the needs and security of the local population on the other hand. After ten years of devastating conflict, a humanitarian compromise in Idlib will not represent a huge victory. But a limited agreement could still go a long way to positively changing the momentum in Syria and opening up a pathway for much-needed international cooperation.
* Julien Barnes-Dacey, Middle East and North Africa Programme Director, European Council on Foreign Relations (ECFR)
From our partner RIAC
Iran's Impunity Will Grow if Evidence of Past Crimes is Fully Destroyed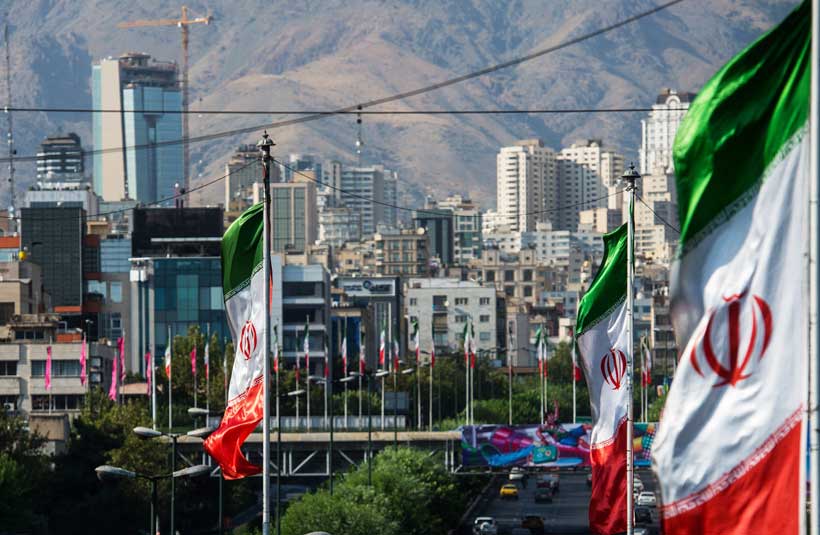 No reasonable person would deny the importance of preventing a nuclear-armed Iran. But that issue must not be allowed to continue overshadowing Iran's responsibility for terrorism and systematic human rights violations. These matters represent a much more imminent threat to human life, as well as longstanding denials of justice for those who have suffered from the Iranian regime's actions in the past.
The Iranian people have risen multiple times in recent years to call for democratic change. In 2017, major uprisings broke out against the regime's disastrous policies. Although the ruling clerics suppressed those protests, public unrest soon resumed in November 2019. That uprising was even broader in scope and intensity. The regime responded by opening fire on crowds, murdering at least 1,500. Amnesty International has reported on the torture that is still being meted out to participants in the uprising.
Meanwhile, the United Nations and human rights organizations have continued to repeat longstanding calls for increased attention to some of the worst crimes perpetrated by the regime in previous years.
Last year, Amnesty International praised a "momentous breakthrough" when seven UN human rights experts demanded an end to the ongoing cover-up of a massacre of political prisoners in the summer of 1988.
The killings were ordered by the regime's previous supreme leader Khomeini, who declared that opponents of the theocracy were "enemies of God" and thus subject to summary executions. In response, prisons throughout Iran convened "death commissions" that were tasked with interrogating political prisoners over their views. Those who rejected the regime's fundamentalist interpretation of Islam were hanged, often in groups, and their bodies were dumped mostly in mass graves, the locations of which were held secret.
In the end, at least 30,000 political prisoners were massacred. The regime has been trying hard to erase the record of its crimes, including the mass graves. Its cover-up has unfortunately been enabled to some degree by the persistent lack of a coordinated international response to the situation – a failure that was acknowledged in the UN experts' letter.
The letter noted that although the systematic executions had been referenced in a 1988 UN resolution on Iran's human rights record, none of the relevant entities within that international body followed up on the case, and the massacre went unpunished and underreported.
For nearly three decades, the regime enforced silence regarding any public discussion of the killings, before this was challenged in 2016 by the leak of an audio recording that featured contemporary officials discussing the 1988 massacre. Regime officials, like then-Minister of Justice Mostafa Pourmohammadi, told state media that they were proud of committing the killings.
Today, the main victims of that massacre, the principal opposition Mujahedin-e Khalq (MEK), are still targets of terrorist plots on Western soil, instigated by the Iranian regime. The most significant of these in recent years was the plot to bomb a gathering organized near Paris in 2018 by the MEK's parent coalition, the National Council of Resistance of Iran (NCRI). The Free Iran rally was attended by tens of thousands of Iranian expatriates from throughout the world, as well as hundreds of political dignitaries, and if the attack had not been prevented by law enforcement, it would have no doubt been among the worst terrorist attacks in recent European history.
The mastermind of that attack was a high-ranking Iranian diplomat named Assadollah Assadi. He was convicted in a Belgian court alongside three co-conspirators in February. But serious critics of the Iranian regime have insisted that accountability must not stop here.
If Tehran believes it has gotten away with the 1988 massacre, one of the worst crimes against humanity from the late 20th century, it can also get away with threatening the West and killing protesters by the hundreds. The ongoing destruction of mass graves demonstrates the regime's understanding that it has not truly gotten away with the massacre as long as evidence remains to be exposed.
The evidence of mass graves has been tentatively identified in at least 36 different cities, but a number of those sites have since been covered by pavement and large structures. There are also signs that this development has accelerated in recent years as awareness of the massacre has gradually expanded. Unfortunately, the destruction currently threatens to outpace the campaign for accountability, and it is up to the United Nations and its leading member states to accelerate that campaign and halt the regime's destruction of evidence.
If this does not happen and the 1988 massacre is consigned to history before anyone has been brought to justice, it will be difficult to compel Tehran into taking its critics seriously about anything, be it more recent human rights violations, ongoing terrorist threats, or even the nuclear program that authorities have been advancing in spite of the Western conciliation that underlay 2015 Joint Comprehensive Plan of Action.