Hassan Rouhani reelected President
[yt_dropcap type="square" font="" size="14″ color="#000″ background="#fff" ] T [/yt_dropcap]he Iranian president, Hassan Rouhani, has been re-elected in a landslide victory, endorsing his efforts to re-engage with the west and offer greater freedoms at home. With a huge turnout, polling stations stayed open until midnight in parts of the country, defying concerns that moderates disillusioned by the weak economy or slow pace of change would not vote. The president received close to 23 million votes, Interior Minister Abdul Reza Rahmani Fazli said on state television, in an election that had an unexpectedly high turnout of about 70%.
Iran's reformist President Hassan Rouhani has decisively won the country's presidential election, fending off a challenge by principlist rival, Ebrahim Raisi a conservative cleric. With all of votes in Friday's poll counted, Rouhani was re-elected with 57 percent, Interior Minister Abdolreza Rahmanifazli said. "Of some 41.2 million total votes cast, Rouhani got 23.5 and won the election," Rahmanifazli said in remarks carried live by state TV. Raisi, Rouhani's closest rival, main challenger, former prosecutor Ebrahim Raisi received 38.5%, or 15.7 million votes, not enough to take the election to a second round. A big turnout on Friday led to the vote being extended by several hours to deal with long queues.
Rouhani, a moderate who agreed a deal with world powers to limit Iran's nuclear programme, pledged to "remain true" to his promises. The decisive victory gives him a strong mandate to seek reforms and revive Iran's ailing economy, analysts say. In his first remarks after winning the poll, Rouhani said: "Great people of Iran, you're the winners of the election."
Giving full details, Iran's interior minister, Abdolreza Rahmani Fazli, announced live on state television that Rouhani received 23,549,616 votes (57%), compared with his conservative rival Ebrahim Raisi, who won 15,786,449 votes (38.5%). More than 41.2 million people voted out of 56 million who were eligible to do so. The two other lesser known candidates, Mostafa Aqa-Mirsalim and Mostafa Hashemi-Taba, got 478,215 and 215,450 votes respectively.
The incumbent saw off a strong challenge from Raisi, a fellow cleric with radically different politics who stirred up populist concerns about the sluggish economy, lambasted Rouhani for seeking foreign investment and appealed to religious conservatives. Ayatollah Ali Khamenei, the supreme leader, issued a statement addressed to the Iranian people in which he praised the "massive and epic" turnout.
Presidency
In Iran's unique and uneasy hybrid of democracy and theocracy, the president has significant power to shape government, although he is is ultimately constrained by the supreme leader. Khamenei, a hardliner thought to have favored Raisi in the election and as a possible successor for his own job, generally steers clear of daily politics but controls powerful bodies from the judiciary to the Revolutionary Guards. Despite losing the overall race, Raisi appeared to have won enough votes to allow him to campaign for office again or justify his promotion in unelected bodies.
Rouhani's campaign headquarters said there was no plan to hold a celebratory rally. Iranians are usually quick to celebrate such victories, mainly by honking car horns or dancing in streets or distributing sweets. The scale of voter turnout was the highest for many years. The governor of the northern province of Gilan was quoted as saying the turnout there was 80%. In Yazd, the home city of former reformist president, Mohammad Khatami, there was 91% participation.
Fear of a Raisi presidency prompted many in Iran to vote. In Tehran, even political prisoners such as the prominent human rights lawyer Narges Mohammadi, cast their votes inside the notorious Evin prison. And the double Oscar-winning film director Asghar Farhadi voted in Cannes while participating at the festival.
Significance
Rouhani's victory will be welcomed by Iranian reformists as well as the country's opposition green movement.
Opposition leaders under house arrest, Mir Hossein Mousavi, his wife, Zahra Rahnavard, and Mehdi Karroubi, had urged people to vote for Rouhani. The president changed his tone on the campaign trail in order to appeal to the opposition. "Ya Hossein, Mir Hossein" was a ubiquitous slogan chanted by Rouhani fans in almost every place he campaigned in the three weeks before the vote.
The election was seen by many as a verdict on Rouhani's policy of opening up Iran to the world and his efforts to rebuild its stagnant economy. Rouhani swept into office four years ago on a promise to reduce Iran's international isolation.
Friday poll was the first since he negotiated a historic deal with world powers in 2015 to curb the country's nuclear programme in exchange for sanctions relief. In the campaign trail, Rouhani sought to frame the vote as a choice between greater civil liberties and "extremism", criticising the continued arrest of reformist leaders and activists. Raisi, for his part, accused Rouhani of mismanaging the economy and positioned himself as a defender of the poor and calling for a much tougher line with the West.
Political commentator Mostafa Khoshcheshm said that in contrast to the 2013 election campaign, when Rouhani spoke about the removal of sanctions and the improvement of the economy, this time his message was different. "He resorted to other campaign slogans, like [calling for] social and political freedom, and he pushed the boundaries in order to gather public support, especially in large cities," Khoshcheshm told Al Jazeera. "If he has secured this result, it's because of the large cities and the middle class society living there – they have voted for him and made him a president and they expect him to do his promises."
Trita Parsi, of the National Iranian American council, said the results showed Iranians had chosen "a path of gradual transformation through peaceful participation". "President Rouhani's convincing win is a sharp rebuke to Iran's unelected institutions that were a significant brake on progress during his first term," he said. "It is also a rebuke of Washington hawks who openly called for either a boycott of the vote, or for the hardline candidate Ebrahim Raisi to win in order to hasten a confrontation." He said it was now time for Rouhani to deliver on the promises that inspired people to vote him back in.
Hardliners
Iran's hardliners had pulled all the stops and mobilized all their resources to bring out as many people as possible to grab the last centre of power in Iran that was not under their control, namely the executive branch. Sensing an effort by the hardliners, supporters of President Rouhani who back his promises to steer the country toward moderation came out in big numbers too. Turnout has been unprecedented. In Tehran, five million people turned out to vote – twice as many as in 2013.
This was a revenge of the people against the hardliners who intimidated them, jailed them, executed them, drove them to exile, pushed them out of their jobs, and discriminated against women.
Campaign
President Rouhani will now have a bigger mandate to push through his reforms, to put an end to extremism, to build bridges with the outside world, to put the economy back on track.
Iranians have said a resounding Yes to President Rouhani who, in recent years and particularly during the last several weeks of campaigning, promised to expand individual and political freedoms and make all those centres of power, like the Revolutionary Guard, accountable. He also promised a moderate vision and an outward-looking Iran and, at rallies, openly attacked the conservative-dominated judiciary and security services. Another challenge, experts say, will come from abroad, and the relations with the new US government. President Donald Trump opposes the nuclear deal which eased sanctions on the Middle Eastern country, but his White House renewed it earlier this week.
As polling day draws closer in Iran, the state of the economy has become the key battleground for the six candidates running for president.
With rampant unemployment, some are promising jobs and others cash hand-outs as they appeal for votes.
Given his record, winning this election ought to be easy for incumbent Hassan Rouhani – but his re-election is by no means a certainty.
Rouhani managed to strike an historic deal in 2015 with world powers over Iran's controversial nuclear programme, resolving a long-standing crisis with the West.
International sanctions were lifted as a result, but average Iranians say they do not feel the economic benefits in their daily lives. "For the past two years, many have stayed away from the property market, first with the hope prices would fall post-sanctions and now for the fear of what happens in the elections," says Ali Saeedi, a real estate agent. "Many of my colleagues left their jobs because the market is dead," Saeedi, 33, says.
Iran's housing sector shrank 13% in the year to March 2017, while the country's overall economy grew by almost 6.6%, estimates International Monetary Fund.
That growth came mostly from increased oil exports following the lifting of sanctions. Iran's highest record in the past four decades has been creating 600,000 jobs a year. Iran's current unemployment rate stands at 12.7%, up 1.7% over the past year. That puts the number of those with absolutely no employment at 3.3 million.
But when it comes to young people, one in every three of those aged 15-24 is jobless. In that age group, every other woman is unemployed. For those without a job, Qalibaf is also offering a 2.5m rial ($66) monthly unemployment benefit, a first in the 38 years since since the Islamic Revolution. The price tag for this election promise alone is a staggering $2.6bn. Qalibaf does not say where he will find the money, nor how he will manage to double Iran's job creation record.
Former President Mahmoud Ahmadinejad in his two terms (2005-2013) started cash hand-outs when removing subsidies, offered low-interest loans for small businesses and launched massive projects of affordable housing for the poor.
But when Ahmadinejad left office the economy was shrinking by 7% a year and inflation reached 40%. He blamed international sanctions. Economists blamed Ahmadinejad's populist policies and his mismanagement of the economy.
Challenge
The economy remains the number one challenge. Rouhani, 68, signed a nuclear deal between Iran, the US and other countries in 2015. International sanctions were lifted as a result, but average Iranians say they do not feel the economic benefits in their daily lives. While oil exports have rebounded and inflation is back at single-digits, unemployment remains high, especially among the young people.
Rouhani has brought inflation down from around 40 percent when he took over in 2013, but prices are still rising by over seven percent a year. Oil sales have rebounded since the nuclear deal took effect in January 2016, but growth in the rest of the economy has been limited, leaving unemployment at 12.5 percent overall – close to 30 percent for the young – and many more are under-employed or struggling to get by. "Rouhani now gets his second term, and will be able to continue the work that he started in his first four-year term trying to reform Iran," Hull said. "And moving on, crucially, from the nuclear deal to try and bring much more economic progress to satisfy the people who have found themselves extremely disappointed with the very slow pace of change since that agreement was signed."
President Rouhani has brought GDP growth back into the black, inflation into single-digits and trade deficit into a surplus. But expectations are high and Rouhani himself is to blame, having promised miracles once the sanctions were lifted.
Most members of Iran's fledgling private sector say they will give Mr Rouhani another chance. "We want him to improve the business environment and free the economy from rent-seeking, corruption and monopoly," says Hamid Hosseini, chief executive of Soroosh oil refinery in Iran.
Hosseini is a board member of Iran Chamber of Commerce, Industries and Mines and the founder of the country's oil products export union.He says a large group of private sector executives have come together to support Rouhani. "His government has given the society hope with lifting sanctions, increasing growth and tourism, attracting foreign investment and should be confident in this race," Hosseini says. But the choice for some young Iranians like Ali Saeedi is not crystal-clear.
Rouhani's re-election is likely to safeguard the 2015 agreement, under which most international sanctions have been lifted in return for Iran curbing its nuclear program. Rouhani has vowed to work towards removing the remaining non-nuclear sanctions, but critics argue that will be hard with Donald Trump as US president – Trump has repeatedly described it as "one of the worst deals ever signed", although his administration re-authorised waivers from sanctions this week.
Rouhani is also expected to face the same restrictions that prevented him from delivering substantial social change in his first term.
Supreme Leader Ayatollah Ali Khamenei has veto power over all policies and ultimate control of the security forces, While Rouhani has been unable to secure the release of reformist leaders from house arrest.
Rouhani, during an "increasingly acrimonious election campaign, alienated a lot of Iran's significant state institutions who may be in no mood to cooperate with him going forward".
While the nuclear deal was at the forefront of the election, the campaign was dominated by the issues of poverty and unemployment.
Process to draft Syria constitution begins this week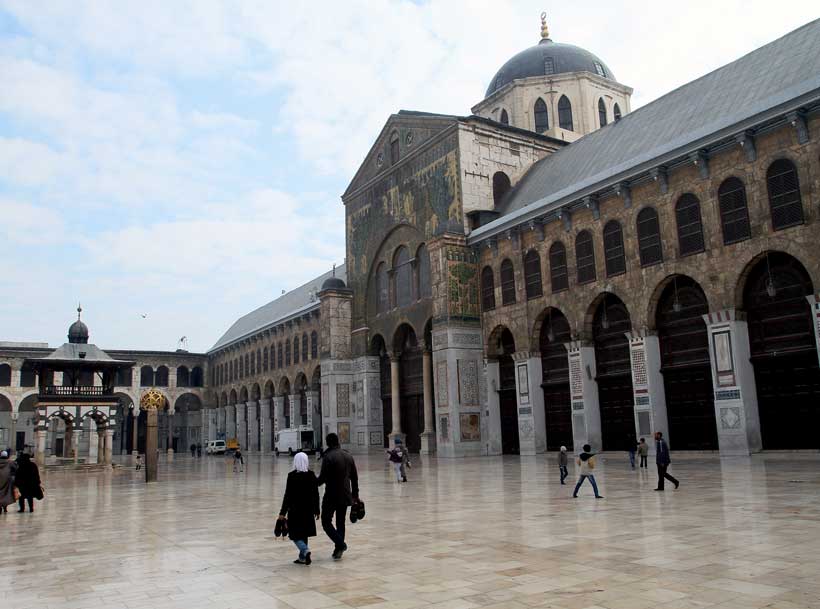 The process of drafting a new constitution for Syria will begin this week, the UN Special Envoy for the country, Geir Pedersen, said on Sunday at a press conference in Geneva.
Mr. Pedersen was speaking following a meeting with the government and opposition co-chairs of the Syrian Constitutional Committee, who have agreed to start the process for constitutional reform.
The members of its so-called "small body", tasked with preparing and drafting the Constitution, are in the Swiss city for their sixth round of talks in two years, which begin on Monday.
Their last meeting, held in January, ended without progress, and the UN envoy has been negotiating between the parties on a way forward.
"The two Co-Chairs now agree that we will not only prepare for constitutional reform, but we will prepare and start drafting for constitutional reform," Mr. Pedersen told journalists.
"So, the new thing this week is that we will actually be starting a drafting process for constitutional reform in Syria."
The UN continues to support efforts towards a Syrian-owned and led political solution to end more than a decade of war that has killed upwards of 350,000 people and left 13 million in need of humanitarian aid.
An important contribution
The Syrian Constitutional Committee was formed in 2019, comprising 150 men and women, with the Government, the opposition and civil society each nominating 50 people.
This larger group established the 45-member small body, which consists of 15 representatives from each of the three sectors.
For the first time ever, committee co-chairs Ahmad Kuzbari, the Syrian government representative, and Hadi al-Bahra, from the opposition side, met together with Mr. Pedersen on Sunday morning.
He described it as "a substantial and frank discussion on how we are to proceed with the constitutional reform and indeed in detail how we are planning for the week ahead of us."
Mr. Pedersen told journalists that while the Syrian Constitutional Committee is an important contribution to the political process, "the committee in itself will not be able to solve the Syrian crisis, so we need to come together, with serious work, on the Constitutional Committee, but also address the other aspects of the Syrian crisis."
North Africa: Is Algeria Weaponizing Airspace and Natural Gas?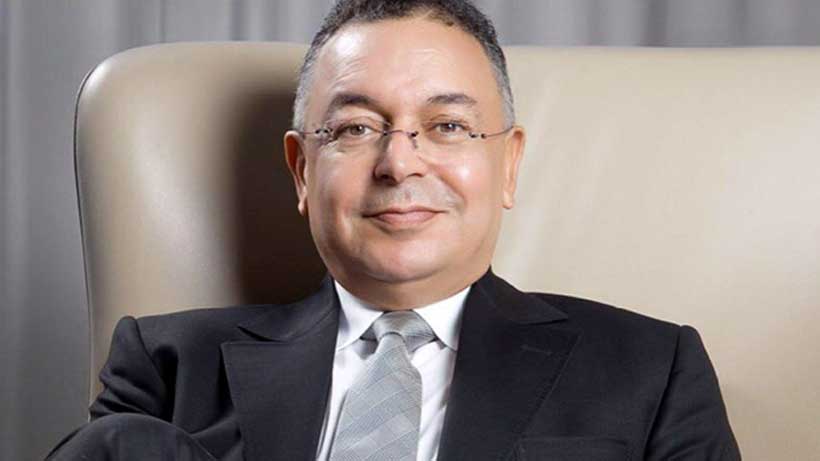 In a series of shocking and unintelligible decisions, the Algerian Government closed its airspace to Moroccan military and civilian aircraft on September 22, 2021, banned French military planes from using its airspace on October 3rd, and decided not to renew the contract relative to the Maghreb-Europe gas pipeline, which goes through Morocco and has been up and running since 1996–a contract that comes to end on October 31.
In the case of Morocco, Algeria advanced 'provocations and hostile' actions as a reason to shut airspace and end the pipeline contract, a claim that has yet to be substantiated with evidence. Whereas in the case of France, Algeria got angry regarding visa restrictions and comments by French President Emmanuel Macron on the Algerian military grip on power and whether the North African country was a nation prior to French colonization in 1830.
Tensions for decades
Algeria has had continued tensions with Morocco for decades, over border issues and over the Western Sahara, a territory claimed by Morocco as part of its historical territorial unity, but contested by Algeria which supports an alleged liberation movement that desperately fights for independence since the 1970s.
With France, the relation is even more complex and plagued with memories of colonial exactions and liberation and post-colonial traumas, passions and injuries. France and Algeria have therefore developed, over the post-independence decades, a love-hate attitude that quite often mars otherwise strong economic and social relations.
Algeria has often reacted to the two countries' alleged 'misbehavior' by closing borders –as is the case with Morocco since 1994—or calling its ambassadors for consultations, or even cutting diplomatic relations, as just happened in August when it cut ties with its western neighbor.
But it is the first-time Algeria resorts to the weaponization of energy and airspace. "Weaponization" is a term used in geostrategy to mean the use of goods and commodities, that are mainly destined for civilian use and are beneficial for international trade and the welfare of nations, for geostrategic, political and even military gains. As such "weaponization" is contrary to the spirit of free trade, open borders, and solidarity among nations, values that are at the core of common international action and positive globalization.
What happened?
Some observers advance continued domestic political and social unrest in Algeria, whereby thousands of Algerians have been taking to the streets for years to demand regime-change and profound political and economic reforms. Instead of positively responding to the demands of Algerians, the government is probably looking for desperate ways to divert attention and cerate foreign enemies as sources of domestic woes. Morocco and France qualify perfectly for the role of national scapegoats.
It may be true also that in the case of Morocco, Algeria is getting nervous at its seeing its Western neighbor become a main trade and investment partner in Africa, a role it can levy to develop diplomatic clout regarding the Western Sahara issue. Algeria has been looking for ways to curb Morocco's growing influence in Africa for years. A pro-Algerian German expert, by the name of Isabelle Werenfels, a senior fellow in the German Institute for International and Security Affairs, even recommended to the EU to put a halt to Morocco's pace and economic clout so that Algeria could catch up. Weaponization may be a desperate attempt to hurt the Moroccan economy and curb its dynamism, especially in Africa.
The impact of Algeria's weaponization of energy and airspace on the Moroccan economy is minimal and on French military presence in Mali is close to insignificant; however, it shows how far a country that has failed to administer the right reforms and to transfer power to democratically elected civilians can go.
In a region, that is beleaguered by threats and challenges of terrorism, organized crime, youth bulge, illegal migration and climate change, you would expect countries like Algeria, with its geographic extension and oil wealth, to be a beacon of peace and cooperation. Weaponization in international relations is inacceptable as it reminds us of an age when bullying and blackmail between nations, was the norm. The people of the two countries, which share the same history, language and ethnic fabric, will need natural gas and unrestricted travel to prosper and grow and overcome adversity; using energy and airspace as weapons is at odds with the dreams of millions of young people in Algeria and Morocco that aspire for a brighter future in an otherwise gloomy economic landscape. Please don't shatter those dreams!
Breaking The Line of the Israel-Palestine Conflict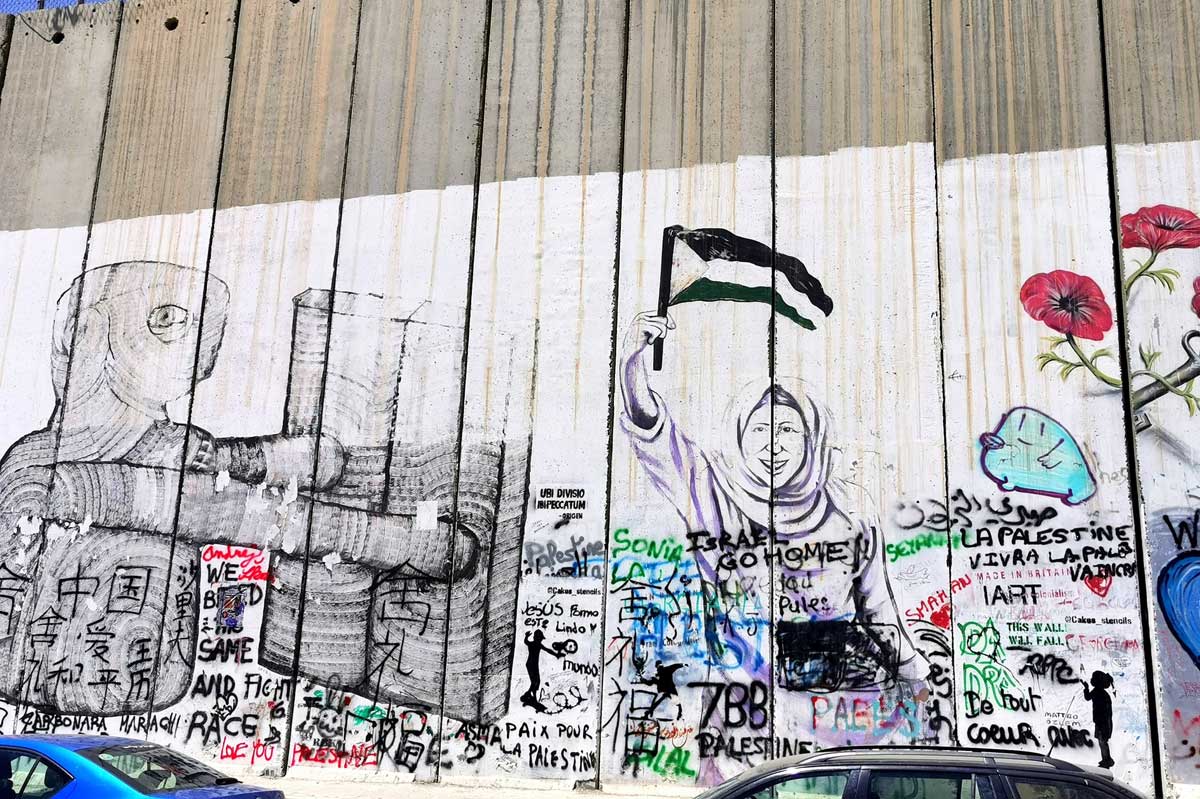 The conflict between Israel-Palestine is a prolonged conflict and has become a major problem, especially in the Middle East region.
A series of ceasefires and peace negotiations between Israel and Palestine that occurred repeatedly did not really "normalize" the relationship between the two parties.
In order to end the conflict, a number of parties consider that the two-state solution is the best approach to create two independent and coexistent states. Although a number of other parties disagreed with the proposal, and instead proposed a one-state solution, combining Israel, the West Bank, and the Gaza Strip into one big state.
Throughout the period of stalemate reaching an ideal solution, the construction and expansion of settlements carried out illegally by Israel in the Palestinian territories, especially the West Bank and East Jerusalem, also continued without stopping and actually made the prospect of resolving the Israeli-Palestinian crisis increasingly eroded, and this could jeopardize any solutions.
The attempted forced eviction in the Sheikh Jarrah district, which became one of the sources of the conflict in May 2021, for example, is an example of how Israel has designed a system to be able to change the demographics of its territory by continuing to annex or "occupy" extensively in the East Jerusalem area. This is also done in other areas, including the West Bank.
In fact, Israel's "occupation" of the eastern part of Jerusalem which began at the end of the 1967 war, is an act that has never received international recognition.
This is also confirmed in a number of resolutions issued by the UN Security Council Numbers 242, 252, 267, 298, 476, 478, 672, 681, 692, 726, 799, 2334 and also United Nations General Assembly Resolutions Number 2253, 55/130, 60/104, 70/89, 71/96, A/72/L.11 and A/ES-10/L.22 and supported by the Advisory Opinion issued by the International Court of Justice (ICJ) in 2004 on Legal Consequences of The Construction of A Wall in The Occupied Palestine Territory which states that East Jerusalem is part of the Palestinian territories under Israeli "occupation".
1 or 2 country solution
Back to the issue of the two-state solution or the one-state solution that the author mentioned earlier. The author considers that the one-state solution does not seem to be the right choice.
Facts on the ground show how Israel has implemented a policy of "apartheid" that is so harsh against Palestinians. so that the one-state solution will further legitimize the policy and make Israel more dominant. In addition, there is another consideration that cannot be ignored that Israel and Palestine are 2 parties with very different and conflicting political and cultural identities that are difficult to reconcile.
Meanwhile, the idea of ​​a two-state solution is an idea that is also difficult to implement. Because the idea still seems too abstract, especially on one thing that is very fundamental and becomes the core of the Israel-Palestine conflict, namely the "division" of territory between Israel and Palestine.
This is also what makes it difficult for Israel-Palestine to be able to break the line of conflict between them and repeatedly put them back into the status quo which is not a solution to the Israel-Palestine conflict.
The status quo, is in fact a way for Israel to continue to "annex" more Palestinian territories by establishing widespread and systematic illegal settlements in the West Bank and East Jerusalem. Today, more than 600,000 Israeli settlers now live in the West Bank and East Jerusalem.
In fact, a number of resolutions issued by the UN Security Council have explicitly and explicitly called for Israel to end the expansion of Israeli settlement construction in the occupied territory and require recognition of the sovereignty, territorial integrity and political independence of the region.
Thus, all efforts and actions of Israel both legislatively and administratively that can cause changes in the status and demographic composition in East Jerusalem and the West Bank must continue to be condemned. Because this is a violation of the provisions of international law.
Fundamental thing
To find a solution to the conflict, it is necessary to look back at the core of the conflict that the author has mentioned earlier, and the best way to resolve the Israeli-Palestinian conflict is to encourage Israel to immediately end the "occupation" that it began in 1967, and return the settlements to the pre-Islamic borders 1967 In accordance with UN Security Council resolution No. 242.
But the question is, who can stop the illegal Israeli settlements in the East Jerusalem and West Bank areas that violate the Palestinian territories?
In this condition, international political will is needed from countries in the world, to continue to urge Israel to comply with the provisions of international law, international humanitarian law, international human rights law and also the UN Security Council Resolutions.
At the same time, the international community must be able to encourage the United Nations, especially the United Nations Security Council, as the organ that has the main responsibility for maintaining and creating world peace and security based on Article 24 of the United Nations Charter to take constructive and effective steps in order to enforce all United Nations Resolutions, and dare to sanction violations committed by Israel, and also ensure that Palestinian rights are important to protect.
So, do not let this weak enforcement of international law become an external factor that also "perpetuates" the cycle of the Israel-Palestine conflict. It will demonstrate that John Austin was correct when he stated that international law is only positive morality and not real law.
And in the end, the most fundamental thing is that the blockade, illegal development, violence, and violations of international law must end. Because the ceasefire in the Israel-Palestine conflict is only a temporary solution to the conflict.