Anaemic economic growth in some regions hampers progress on Global Goals
[yt_dropcap type="square" font="" size="14″ color="#000″ background="#fff" ] O [/yt_dropcap]ver the last six months, global economic progress has predictably picked up, but low-level growth in some regions has tempered efforts to meet globally agreed development goals, according to a new United Nations report launched today in New York.
In a statement on themed-2017 UN World Economic Situation and Prospects (WESP) report, Lenni Montiel, Assistant Secretary-General for Economic Development in the UN Department of Economic and Social Affairs, underscored the "need to reinvigorate global commitments to international policy coordination to achieve a balanced and sustained revival of global growth, ensuring that no regions are left behind."
The WESP report identified revived global trade, citing a tentative recovery in world industrial production driven by rising import demand from East Asia. However, economic recovery in South America is emerging more slowly than anticipated, and gross domestic product (GDP) per capita is declining or stagnant in several parts of Africa.
According to the report, firmer growth in many economies, both developed and in transition, underpin global economic recovery – with East and South Asia remaining the world's most dynamic regions.
During a press conference at UN Headquarters, Diana Alarcón, Chief of the Global Economic Monitoring Unit told journalists the report "confirms that at the global level, economic growth has strengthened in recent months in line with the forecast presented in January."
She said "industrial production has picked up, world trade is reviving, and economic sentiment has generally improved. World Gross Product is expected to expand by 2.7 percent in 2017 and 2.9 percent in 2018."
However, she said, "the modest strengthening of economic activity has not been evenly spread across countries" as "recovery remains insufficient in many regions for rapid progress towards achieving the Sustainable Development Goals (SDGs)."
Forecasts for GDP growth in some of the least developed countries (LDCs) have been revised downward since January, with growth in the group as a whole projected to remain well below the SDG target of at least seven per cent. The report notes that under the current growth trajectory and assuming no decline in income inequality, nearly 35 per cent of the population in LDCs may remain in extreme poverty by 2030.
Additional policy efforts are needed to foster an environment that will accelerate medium-term growth and tackle poverty through policies that address inequalities in income and opportunity.
The report points to a combination of short-term policies supporting consumption among the most deprived and longer-term policies, including improved healthcare and education access and rural infrastructure investment.
According to the report, inflation dynamics in developed economies have reached a turning point, largely dissipating risks of prolonged deflation. By contrast, inflationary pressures have eased in many large emerging markets, allowing interest rates to come down.
The report stresses heightened uncertainty over international policy, hindering a global rebound in private investment. In many emerging economies, corporate sectors are vulnerable to sudden changes in financial conditions and destabilizing capital outflows, which could be triggered by faster-than-expected interest rate hikes in the United States.
At the same time, the WESP report highlights positive developments surrounding environmental sustainability. For three consecutive years, global carbon emissions have stalled – positively reflecting renewable power growth, energy efficiency improvements, transitions from coal to natural gas and slower economic growth in some major emitters. But, the report also warns against waning commitments going forward.
Looking ahead, the report advocates for renewed global commitments to deeper international policy coordination in key areas, including aligning the multilateral trading system with the 2030 Agenda for Sustainable Development; expanding official development aid; supporting climate finance and clean technology transfer; and addressing the challenges posed by large movements of refugees and migrants.
Value Chains Idea Contest Launched To Support Ethnic Minority Communities In Vietnam
Viet Nam's Committee for Ethnic Minorities Affairs, the World Bank and Australian Department of Foreign Affairs and Trade today jointly launched the "Value Chains Idea Contest" to support ethnic minority communities in Viet Nam.
The contest was launched at a ceremony today to support the development and implementation of new, innovative ideas regarding value chains, expanding market access opportunities for products of ethnic minorities in Vietnam while contributing to the preservation and promotion of cultural strength and traditional knowledge of Vietnamese ethnic minority communities as well as enhancing the role and capacity of ethnic minority women and youth in escaping poverty and bringing prosperity themselves and their communities. The contest is hosted by the Committee for Ethnic Minority Affairs, and supported by the World Bank (WB) and the Australian Government (through the Australian-Bank Partnership – Phase II).
The ceremony was attended by the Minister, Chairman of the Committee for Ethnic Minority Affairs (CEMA); Secretary of the Central Committee of the Ho Chi Minh Communist Youth Union; Country Director for the World Bank in Vietnam; Chargé d'Affaires of the Australian Ambassador to Vietnam; representatives from Ministries, sectors, ministries equivalent agencies; press and media, and Humanitarian Ambassador, Miss Universe Vietnam, H'Hen Nie.
This event is part of series of activities of CEMA and international partners, media partners and Party and Government agencies to support ethnic minorities to catch up with national trends of start-ups contributing to poverty reduction and boosting prosperity in ethnic minority areas, including:
National forums on entrepreneurship and value chain for ethnic minorities;
Series of ceremonies honoring distinguished ethnic minorities start-ups;
Program to support market link for ethnic minority products and markets;
Ethnic Minority Development Communication Program;
And "Value Chains Idea Contest."
Eligible candidates include: individuals, groups of individuals, small and medium enterprises, cooperatives, cooperative groups, ethnic minorities, etc. with ideas for ​​developing cooperation or partnerships with ethnic minorities anywhere in Vietnam, which contribute to solving one or both of the following issues: i) Developing value chains benefiting ethnic minority women and youth; ii) Creating an enabling environment for the development of value chains which benefit ethnic minorities, especially women and youth.
ADB Ranked First on Aid Transparency among Development Organizations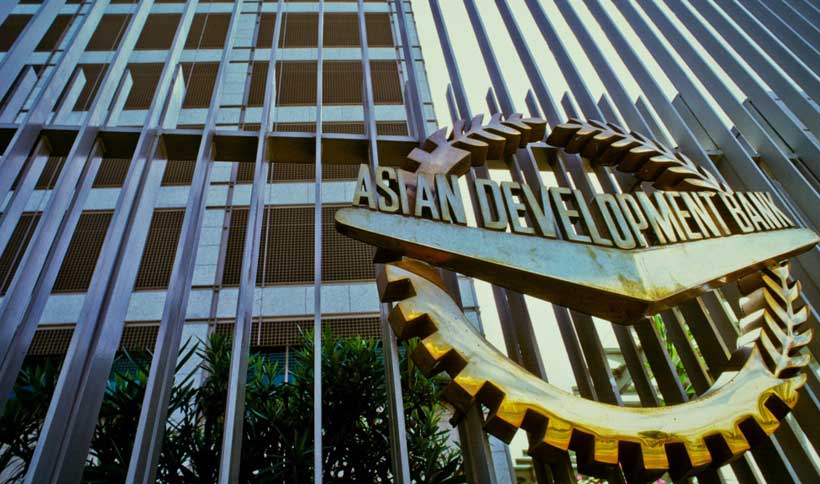 The Asian Development Bank (ADB) ranked first in the 2018 Aid Transparency Index (ATI), an independent measurement of aid transparency spearheaded by British nongovernment organization Publish What You Fund, launched today at the Brookings Institution in Washington, D.C.
This is the first time that ADB ranked No. 1 in the ATI, which had its pilot run in 2011.  From a score of 84.9% in the 2016 ATI, ADB's score improved to 98.6% in the 2018 ATI.
Out of 45 of the world's leading development organizations, ADB and six other organizations—the United Nations Development Programme, UK Department for International Development, African Development Bank, Millennium Challenge Corporation, World Bank-International Development Association, and Inter-American Development Bank—were classified in the top category of "very good" or with a score of at least 80%.
"I am proud of the progress that ADB has made since the last Aid Transparency Index," said ADB President Mr. Takehiko Nakao. "This reflects a cross-organizational commitment, including at the highest level, to improving the quality of our open data. Transparency is a critical aspect of effective development work and we are glad to be at the forefront of it."
The 2018 ATI report took note of the "unprecedented amounts of timely aid and development data [that] are available in an open and comparable format" and highlighted that ADB is one of "only two organizations publishing all index indicators in the ATI standard, making their information fully open and comparable."
ADB has been working to improve the disclosure of its aid data in terms of quality and scope. Starting 2016, ADB has been reviewing its available information, shepherded by a dedicated team of staff from various ADB departments who are ensuring adherence to standards.
Climate-friendly initiatives and actions essential for tourism
The Secretary-General of the World Tourism Organization (UNWTO), Zurab Pololikashvili, called for the tourism sector to take more action to combat climate change and biodiversity loss during the 30th joint meeting of its Commissions for South Asia and Asia-Pacific in Fiji (18-20 June 2018).
Adding his voice to that of the host country, Mr. Pololikashvili advocated for stronger partnerships and incentives for governments, businesses and crucially tourists themselves to make a difference in climate action efforts. He also made clear that sound policies must be built upon accurate evidence, requiring the tourism sector to better measure its impact on sustainability – while acknowledging progress has been made in this regard, including UNWTO's development of a statistical framework to measure sustainable tourism.
The remarks were made as part of a regional seminar on how tourism impacts upon sustainable development efforts in the region and globally, held as part of the meeting in the Fijian city of Nadi. The seminar featured deep dialogue on how tourism policies, partnerships and investments can tackle climate change and biodiversity loss.
This was the first Joint Commission meeting held in a Pacific island nation. The meeting and seminar highlighted the need for developing island countries to collaborate on actionable policies, with measurable results, to address climate change and biodiversity protection within the tourism sector. UNWTO also pledged to raise further awareness of climate change's impacts and effects on tourism through capacity building and educational opportunities.
"This is the perfect place to have this conversation on climate change, as Fiji continues to lead the efforts on climate resilience and sustainability not only within the country but in the entire region. This was also demonstrated during the Global Climate Summit COP 23, when the Government of Fiji committed to the development of sustainable tourism as a tool to tackle climate change", said Mr. Pololikashvili.