Close Skills Gaps and Gender Gaps to Prepare MENA for the Future of Jobs
[yt_dropcap type="square" font="" size="14″ color="#000″ background="#fff" ] T [/yt_dropcap]he Middle East and North Africa (MENA) is endowed with a young, growing and increasingly well-educated population, which, if skilled for tomorrow's jobs and offered new and productive employment opportunities, has the potential to significantly enhance the region's growth.
However, with 31% of young people unemployed, new and urgent action is needed to realize this potential. In addition, even when skilled talent is present – particularly educated women – it is not being deployed effectively in the workforce.
The analysis in the new report, Future of Jobs and Skills in MENA: Preparing the Region for the Fourth Industrial Revolution, released today, also finds that there is no room for complacency. Few of MENA's economies are fully prepared for the impending disruption to jobs and skills brought about by technological change. The crucial question for the region, therefore, is how to capitalize on this short-term demographic and technological window of opportunity and prepare its working-age population as well as today's schoolchildren for the future of work. The report aims to serve as a practical guide for business, government, civil society and education leaders.
Key findings from the report, which uses new data from LinkedIn, include:
Young people are almost five times more likely to be unemployed than their adult counterparts in the region. However, in contrast to global patterns, graduates make up nearly one-third of the total pool of unemployed in the region.
The United Arab Emirates, Egypt, Jordan and Saudi Arabia lead the way in the local availability of high-skilled jobs. Common forms of high-skilled employment in the MENA region include commercial bankers, accountants, school teachers and academics, engineers and information technology consultants, according to LinkedIn's data. Tracking trends in the growth and decline of roles in MENA labour markets reveals a growing demand for health, education, care, personal services as well as creative, travel and tourism professionals.
As the region already faces a skills gap according to business leaders, the region will need to prepare current and future workforces for the future of jobs, particularly high-skilled roles, to remain competitive. Analysis suggests that 41% of all work activities in Kuwait are susceptible to automation, as are 46% in Bahrain and Saudi Arabia, 47% in the UAE, 49% in Egypt, 50% in Morocco and Turkey, and 52% in Qatar. Reskilling and upskilling sections of the workforce that are likely to be affected will also be critical for the region to manage the transformations underway in the labour market.
Often having higher levels of educational attainment and workplace skills, women in MENA represent significant human capital potential. However, workforce gender gaps remain wide, ranging from just over 40% in Kuwait and Qatar to nearly 80% in Algeria and Jordan. Integrating more female talent will be a key pathway for workforce planning in the region.
"The data show that, to prepare for the future of work, the region must take action to invest in talent, close skills and gender gaps and create high-value-adding jobs to unlock the potential of a young population and to equip economies to tackle the challenges of the 21st century," said Saadia Zahidi, Head of the Education, Gender and Work System Initiative and Member of the Executive Committee at the World Economic Forum.
Action is underway to meet these jobs and skills challenges and opportunities in MENA. As part of the broader efforts of the World Economic Forum's System Initiative on Shaping the Future of Education, Gender and Work, projects to advance skills and gender parity in the region are being scaled up and will be further developed at the World Economic Forum on the Middle East and North Africa, to be held in Jordan on 19-21 May.
To prepare workforces for the future of jobs, the New Vision for Arab Employment (NVAE) project serves as a platform providing new insight and bringing together business efforts to address future-oriented skills development. The project also supports constructive public-private dialogue for urgent and fundamental reform of education systems and labour policies.
"Our region, with its young population, stands ready to gain from its enormous human potential – but we need to do our part to make it happen. We need to do more to skill the population for jobs, now and in the future, and to provide the high-value employment this region needs to excel through the Fourth Industrial Revolution. The New Vision for Arab Employment contributes to this goal and is committed to creating a lasting impact on the MENA region," said Omar K. Alghanim, Chief Executive Officer, Alghanim Industries and Chair of the NVAE.
The NVAE has garnered commitments from businesses across MENA to provide employability skills to 250,000 people in the region. The project is inviting businesses, in partnership with government, civil society and the education and training sectors, to scale this action and contribute to broader targets to skill, upskill or reskill 1 million people by 2018 and 5 million people by 2020 in MENA, Africa and other regions.
To help close workplace gender gaps, the Gender Parity Task Force model brings public- and private-sector leaders together to better understand the barriers to women progressing in the workplace and to take action to accelerate progress. The task force model – previously piloted in four countries and now being scaled across the world – focuses on shifting stereotypes about women in work, increasing female participation in the labour market at all levels, and closing the gender wage gap. Bahrain will be the first country in MENA to implement this enhanced model, acting as a trailblazer in the region for this collaborative action on gender parity.
"With relatively high rates of female education, Bahrain stands to make significant economic gains from integrating more women into the workforce. Progress is already underway in the country and we look forward to building on this through a new Gender Parity Task Force, working across the public and private sectors to accelerate change," said Khalid Rumaihi, Chief Executive of the Bahrain Economic Development Board.
Russia Among Global Top Ten Improvers for Progress Made in Health and Education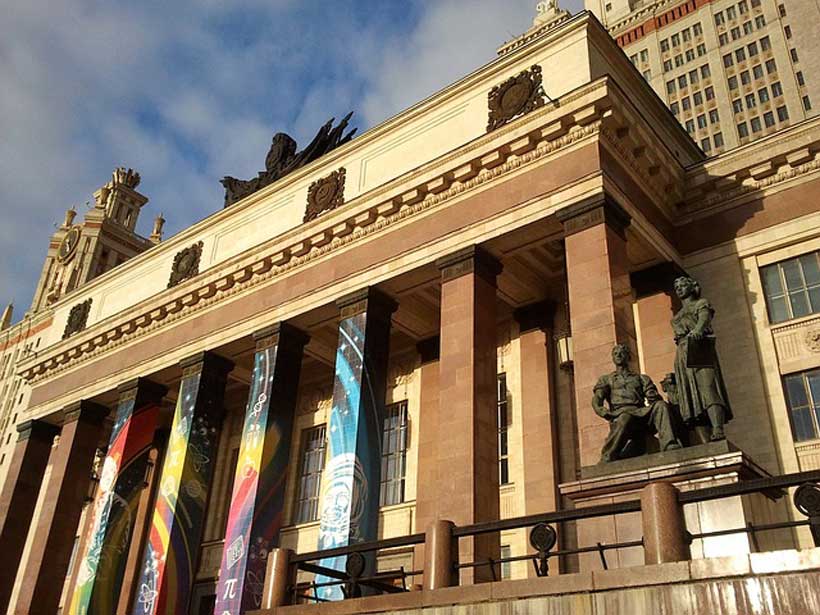 Russia is among the top ten countries globally for improvements to human capital development over the last decade, according to the latest update of the World Bank's Human Capital Index (HCI).
The 2020 Human Capital Index includes health and education data for 174 countries covering 98 percent of the world's population up to March 2020.
Russia's improvements were largely in health, reflected in better child and adult survival rates and reduced stunting. Across the Europe and Central Asia region, Russia, along with Azerbaijan, Albania, Montenegro, and Poland, also made the largest gains in increasing expected years of schooling – mainly due to improvements in secondary school and pre-primary enrollments. The report also shows that over the last 10 years Russia has seen a reduction in adult mortality rates. However, absolute values of this indicator remain high in the country with this progress now at risk due to the global Covid-19 pandemic.
"Human capital contributes greatly to improving of economic growth in every country. Investments in knowledge and health that people accumulate during their lives are of paramount concern to governments around the world. Russia is among the top improvers globally in the Index. However, challenges persist and much needs to be done to improve the absolute values of Index indicators," said Renaud Seligmann, the World Bank Country Director in Russia.
The HCI, first launched in 2018, looks at a child's trajectory, from birth to age 18, on such critical metrics as child survival (birth to age 5); expected years of primary and secondary education adjusted for quality; child stunting; and adult survival rates. HCI 2020, based on data up to March of this year, provides a crucial pre-pandemic baseline that can help inform health and education policies and investments for the post-pandemic recovery.
Of the 48 countries in Europe and Central Asia included in the 2020 Human Capital Index (HCI), 33 are among the upper-third in the world, and almost all are in the top half. However, there are significant variations within the region.
In Russia, a child born today can expect to achieve 68 percent of the productivity of a fully educated adult in optimal health. It is at the average level for Europe and Central Asia countries and the third result globally among the countries of the same income group. There is a stark contrast between education and health subscales in Russia. While the education outcomes of the country are high and outperform many high-income peers, its health outcomes are below the global average.
Accelerating Mongolia's Development Requires a Shift "from Mines to Minds"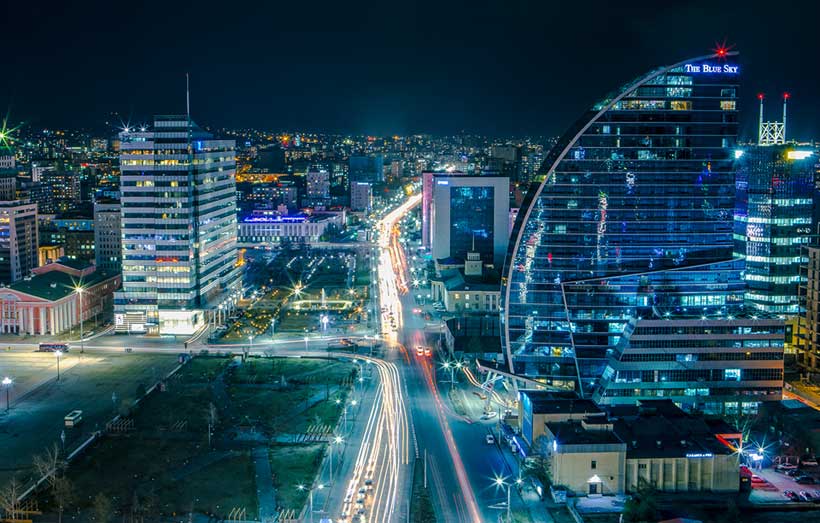 A new report by the World Bank estimates that out of every dollar in mineral revenues Mongolia has generated over the past 20 years, only one cent has been saved for future generations. The report argues that to break this cycle, Mongolia should use its mineral wealth to invest in people and institutions, while gradually reducing its dependence on the sector.
This is particularly true as demand for key minerals is likely to tumble due to climate change concerns, a shift of investors' preference toward sustainability, China's ambitious goal to reduce coal consumption, and persistence of the COVID-19 shock, according to Mongolia's Mines and Minds, the World Bank's September 2020 Country Economic Memorandum for Mongolia.
Since the advent of large-scale mining in 2004, Mongolia's economy has grown at an average rate of 7.2 percent per year, making it one of the fastest-growing economies in the world. Growth has translated to rapid decline – although at times partly reversed – in the incidence of poverty and improved quality of life. The report also notes that Mongolia enjoys relatively strong human capital, and its infrastructure capital has improved for the last few decades, though remains scarce given the size of the country and low population density. This performance has been made partly possible through a generous but inefficient social assistance system and a large public investment program supported by mineral revenues and external borrowing.
However, a number of enduring challenges have grown in the shadow of this success. Mongolia's rapid growth has been obscured by its extreme macroeconomic volatility and frequent boom and bust cycles. Growth has almost entirely come through capital accumulation and the intensive use of natural capital rather than through sustained productivity growth. Meanwhile, the country has not only consumed almost all its mineral outputs, but has also borrowed heavily against them, bequeathing negative wealth to the next generation.
"Instead of maximizing the benefits of its mineral wealth for diversified and inclusive growth, Mongolia has increasingly become more addicted to it. At the same time, human capital has been underutilized and institutional capital has eroded." said Andrei Mikhnev, World Bank Country Manager for Mongolia. "Such inability to capitalize on the country's endowments has resulted in limited diversification of outputs and exports and has further amplified its vulnerability to the swings of the global commodity markets. Breaking this gridlock calls for a fundamental shift in approach that puts investing in minds on an equal footing with mines."
The report recommends key policy actions to build the foundation of a diversified and sustainably growing economy. These include:
Implement countercyclical fiscal and monetary policies – supported through transparent fiscal rules, an independent fiscal council, a market-driven exchange rate, and a well-functioning stabilization fund – to smooth consumption over the business cycle rather than maximize current consumption.
Undertake bold investment climate reforms to enhance competition, secure investor rights, and create a more level playing field that enables productive firms to invest and grow.
Move away from the mindset of diversifying products to expanding endowments, especially in terms of better utilization of Mongolia's young and educated, especially female, labor force.
Accelerate the implementation of fundamental governance reforms (especially on the government effectiveness and control of corruption) to reduce political interference, increase transparency, and improve regulatory quality throughout the economy.
"Fortunately, there are many encouraging signs of improved macroeconomic management in 2017-19, providing the new government an opportunity to advance its reform efforts," said Jean-Pascal Nganou, World Bank Senior Country Economist and lead author of the report. "Some impressive fiscal outcomes were achieved not by introducing new reforms but by effectively implementing existing ones. They demonstrate that with the right political will and leadership, similar improvements are possible in other areas including monetary and exchange rate policy, the financial sector, the business environment, and the labor market. The new administration has, therefore, an opportunity to institutionalize these reforms and avoid policy regression in the future."
Nearly 9 in 10 People Globally Want a More Sustainable and Equitable World Post COVID-19
In a new World Economic Forum-Ipsos survey of more than 21,000 adults from 28 countries nearly nine in ten say they are ready for their life and the world to change.
72% would like their own lives to change significantly and 86% want the world to become more sustainable and equitable, rather than going back to how it was before the COVID-19 crisis started. In all countries, those who share this view outnumber those who don't by a very significant margin (more than 50 percentage points in every country except South Korea). Preference for the world to change in a more sustainable and equitable manner is most prevalent across the Latin America and Middle East-Africa regions as well as in Russia and Malaysia.
Next week's World Economic Forum Sustainable Development Impact Summit will address the achievement of the sustainable development goals and the appetite for transformation which will drive the "decade of delivery".
Clear majority ready for a more sustainable and equitable world
Globally, 86% of all adults surveyed agree that, "I want the world to change significantly and become more sustainable and equitable rather than returning to how it was before the COVID-19". Of those, 46% strongly agree and 41% somewhat agree, while 14% disagree (10% somewhat and 4% strongly).
Russia and Colombia top the list of countries that strongly or somewhat agree with that statement at 94%. They are followed by Peru (93%) Mexico (93%) Chile (93%) Malaysia (92%), South Africa (91%) Argentina (90%) and Saudi Arabia (89%). The countries that are most change averse – disagreeing somewhat or strongly disagreeing with the statement – are South Korea (27%), Germany (22%), Netherlands (21%), US (21%) and Japan (18%).
Dominic Waughray, Managing Director, at the World Economic Forum said, "The Great Reset is the task of overhauling our global systems to become more equitable and sustainable, and it is more urgent than ever as COVID-19 has exposed the world's critical vulnerabilities. But the technology to transform things tends to outpace the human will to change. In six months, the pandemic has systematically broken down this cultural barrier and we are now at a pivot point where we can use the social momentum of this crisis to avert the next one."
Ready for significant personal change
Across all 28 countries, 72% want their lives to change significantly rather than returning to what it was like before the COVID-19 crisis (30% strongly and 41% somewhat) while the other 29% disagree (21% strongly and 8% somewhat).
Latin America stands out for its optimism, with Mexico, Colombia and Peru in the top five countries strongly or somewhat agreeing. Agreement is also high South Africa (86%), Saudi Arabia (86%, Malaysia (86%) and India (85%). By contrast, at least two out of five adults in the Netherlands, Germany, South Korea, Japan, Sweden, the US, UK and Canada long for their life to just return to how it was before the pandemic.
MethodologyThese are the results of a 28-country survey conducted by Ipsos on its Global Advisor online platform. Ipsos interviewed a total of 21,104 adults aged 18-74 in United States, Canada, Malaysia, South Africa, and Turkey, and 16-74 in 23 other countries between August 21 and September 4, 2020. Where results do not sum to 100 or the 'difference' appears to be +/-1 more/less than the actual, this may be due to rounding, multiple responses or the exclusion of don't knows or not stated responses.