Annual UN Asia-Pacific policy forum session spotlights poverty eradication, sustainable energy
Asian and Pacific countries are discussing economic cooperation and integration this week at the United Nations regional office in Bangkok, whose annual session focuses on how regional countries can achieve the Sustainable Development Goals (SDGs).
Welcoming senior officials to the 73rd Session of the UN Economic and Social Commission for Asia and the Pacific (ESCAP), Executive Secretary Shamshad Akhtar shared key achievements made in the past year in support of the SDGs, the global goals set out in the UN 2030 Agenda.
"Together with you, we have made considerable progress in formulating strategies that seek to eradicate poverty and ensure that development balances the needs of economy, people and planet," Ms. Akhtar told heads of Government and other high-level officials from Asia and the Pacific.
During the week-long session, participants will review and endorse a number of resolutions and policies, including a regional plan for implementing the SDGs. The plan – known as the Regional Road Map for Implementing the 2030 Agenda – sets out priorities for regional cooperation, calls for enhanced technical cooperation on areas such as disaster risk reduction and climate change, and discusses data and statistics, and other means of implementing the SDGs.
In addition, ESCAP is developing a regional resource facility on the SDGs, which will include analytical reports and online capacity building tools to teach policy makers and others about issues related to the SDGs."This is expected to be one of the key mechanisms to promote South-South, North-South and triangular cooperation on the 2030 Agenda in the Asia-Pacific," said Ms. Akhtar.
In a video message to the Commission, Secretary-General António Guterres lauded ESCAP for its efforts to reduce poverty, protect the environment and help to realize the 2030 Agenda."Your spirit of openness and willingness to work beyond borders is critical to enhancing multilateralism," the Secretary-General said.Among the topics to be discussed this week is regional cooperation for sustainable energy in the region, which is a special theme of this year's meeting.
In her speech, Ms. Akhtar said ESCAP's flagship study, which will be presented on Friday to high-level officials but is now available online, recommends developing a regional cooperation framework on sustainable energy to enable Governments to identify ways to transition its energy uses to more sustainable methods.
Increasing Data Accessibility and Usability for Prosperous Nepal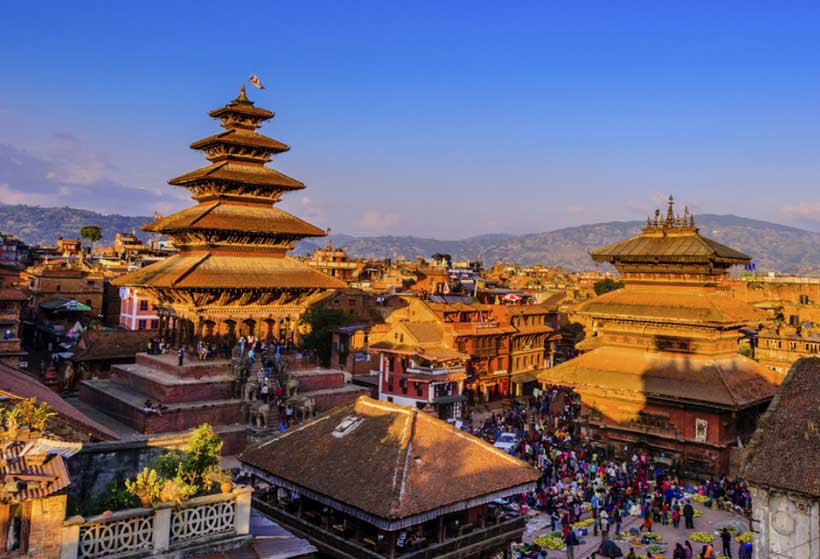 Over 75 Nepali professionals from the academia, media, and private and non-profit sectors successfully completed the first phase of the Nepal Data Literacy Program today.
The first of the three-phase data literacy program which began on 23 June provided 40 hours of classroom-based introductory lessons on data analysis, visualization and data-driven decision making and storytelling to participants.
An initiative of the World Bank's 'Partnership for Knowledge-based Poverty Reduction and Shared Prosperity Project' supported by DFID, the Nepal Data Literacy Program aims to sustainably transfer data literacy skills to Nepali professionals to strengthen their capacity to proactively engage in evidence-based policy making, increase data literacy of Nepalis, and support federalism in the country.
"Data literacy is an essential skill in today's data driven world, especially for Nepal as the country works towards implementing its development vision," stated Faris Hadad-Zervos, World Bank Country Manager for Nepal. "This presents a unique opportunity to build a consortium of data institutions from the public and private sectors and civil society to support evidence-based policymaking and innovations for the economic growth and wellbeing the people of Nepal."
The curriculum developed through this course has been published in an open source format to be adapted and used to increase data literacy capacity for groups of diverse backgrounds. With the completion of the training, the participants are expected to provide data literacy training to their colleagues within their organizations while representatives from the academia are expected to incorporate concepts from the data literacy program in their existing courses.
"I have been impressed to see participants' engagement at the program and to hear them voice their dedication toward engaging in evidence-based policy-making discourse. It was also really heartening to see the impact of the training on participants who came in quite nervous but went away much more confident in their ability to use data with new skills they had gained," reflected Craig Irwin, Statistics Advisor, DFID UK in Nepal.
The next two subsequent phases of the program scheduled for July to September of 2019 will cover intermediate lessons and guide participants in writing contextual analysis papers and blog posts to get hands-on experience with data-driven storytelling and decision making.
On the sidelines of the program, an interactive workshop on Open Government Data with officials from the Government of Nepal was also organized in Kathmandu on 26 June under this project in collaboration with the World Bank's Public Financial Management Multi-Donor Trust Fund. The workshop discussed the importance of Open Government Data in accelerating government priorities and increasing access to government data in Nepal, together with ideas to pilot initiatives to increase quality use of government data in the country.
"Open Government Data has enormous potential in Nepal, and I look forward to partnering with the World Bank to make our data publicly available in a user-friendly way so everyone can benefit more from our data," said Ramesh Siwakoti, Joint Financial Comptroller General.
Afghan returnees face economic difficulties, unemployment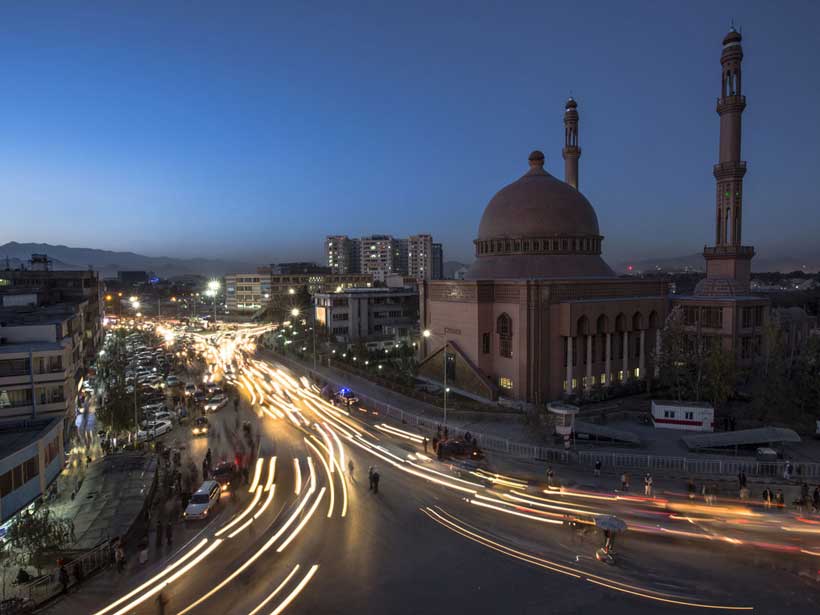 Afghan refugees who returned to Afghanistan between 2014 and 2017 tend to be worse off financially and face multiple economic difficulties compared to refugees who stayed in Pakistan, finds a new joint report by the World Bank and UNHCR in Afghanistan.
The report entitled "Living Conditions and Settlement Decisions of Recent Afghan Returnees" is the first joint report resulting from the collaboration between UNHCR Afghanistan and the World Bank. The report analyzes the living conditions of the large Afghan refugee population that returned from Pakistan between 2014 and 2017.
The report shows that despite high poverty and limited employment opportunities, most Afghans returned to their home provinces, with Kabul and Nangarhar provinces together hosting a third of all returnees. According to the report findings, Afghans living in their province of origin were more likely to be employed, benefitting from established social ties. Lower access to education and healthcare services are other challenges faced by returnees and host communities, the report highlights.
"The living conditions of Afghan returnees are extremely challenging and require deep and urgent attention," said Henry Kerali, World Bank Country Director for Afghanistan. "To understand the fundamental needs and challenges Afghan returnees face in their daily lives and to identify and agree on the best ways of addressing those challenges, access to accurate data and analysis is key. Our joint report with UNHCR helps increase coordination among partners and improve the work in support of Afghan returnees."
"In 2019, we are marking 40 years of Afghan displacement, and while several programs are in place to assist returnees and facilitate their sustainable reintegration in Afghanistan, much remains to be done," said UNHCR's Representative in Afghanistan, Caroline Van Buren. "The data and analysis in this report will be crucial to UNHCR and our partners, including the Government of Afghanistan, as we try to improve the way we support Afghan returnees."
The report assesses the existing challenges and identifies opportunities to further enhance returnees' sustainable reintegration within Afghanistan's socio-economic landscape. It recommends focusing on the voluntary and gradual repatriation of Afghan refugees as a long-term solution to forced displacement and encourages the Government of Afghanistan and its partners to put in place measures to facilitate the return in safety and dignity. The findings of the report will contribute to further expanding the close collaboration between UNHCR and the World Bank, including on projects that promote self-reliance and support the development of community infrastructure.
A New Boost for Fiscal Federalism in Nepal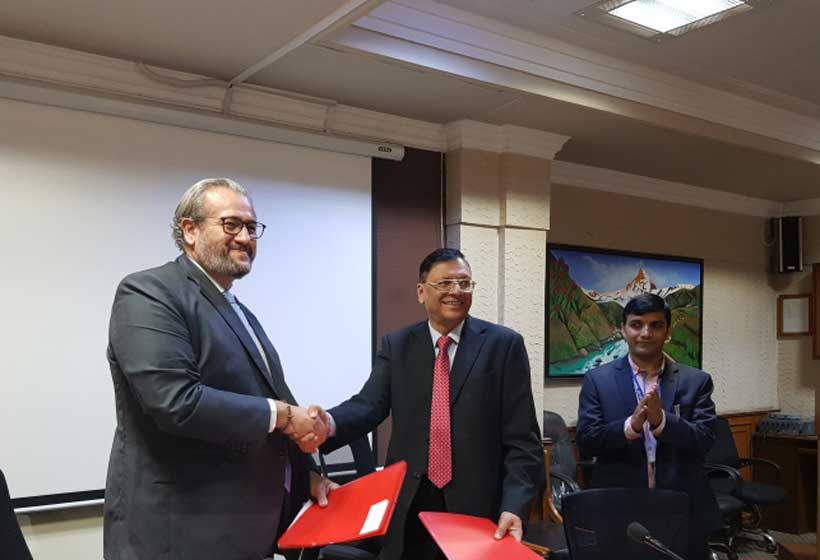 The World Bank has renewed support to the Government of Nepal to strengthen the country's efforts towards fiscal federalism and improving public financial management under the Second Programmatic Fiscal and Public Financial Management Development Policy Credit Project. The $100 million project is geared towards the accomplishment of reform actions coordinated by the Ministry of Finance which was built on reforms supported under the first Development Policy Credit project. The agreement was signed today at the Ministry of Finance by Secretary, Lal Shanker Ghimire and the World Bank Country Manager for Nepal, Faris H. Hadad-Zervos.
"We are thankful for the support of the World Bank and development partners in the ongoing and dynamic process of federalism in Nepal," stated Secretary Lal Shanker Ghimire. "Coordination and capacity are one of the primary pillars for the success of Nepal's three-tier government and it is important we build accountability with responsibility in our pursuance of the country's development objectives."
This project supports reforms to advance Nepal's federalism agenda, under two pillars. The first pillar supports measures to establish fiscal federalism through various legislations, policies and regulations. An umbrella legislation, enacted at the federal level, will guide budget execution and improve the accounting and financial reporting framework, and will form the basis of model laws to be adopted by local governments, to govern their budget processes.
The second pillar supports reforms to strengthen the policy framework for public financial management at the subnational levels. This will be achieved through legislation and regulations that govern the budget cycle and promotes transparency and accountability to citizens, guides preparation of the Medium-Term Expenditure Framework, strengthens expenditure control, and supports the development of a revenue collection system. These reforms also include gender responsive budgeting, and measures to address Nepal's vulnerability to climatic shocks and improve disaster risk management.
"Nepal's transition to a federal state is an ambitious agenda and the World Bank Group is committed to support the government in fulfilling this goal," stated Faris H. Hadad-Zervos, World Bank Country Manager for Nepal. "The sustainability of the proposed reforms under this budget support is a critical aspect. The partnership between the government and development partners will further enable strengthening of public institutions, inclusion and resilience as Nepal progresses with the federalism agenda."
This project builds on the reforms supported by the first Development Policy Credit to establish the legal frameworks to govern resource allocation across the three tiers of government and guide operations of local governments. It also supported measures to strengthen budget execution and public financial management systems at the federal level.
Nepal's transition to a federal state aims to bring services closer to the people and to increase the government's effectiveness in the delivery of social and infrastructure services.