The Nexus Religion/Nationalism in Today's Russia: Are the Roots Buried in Dostoevsky's Novels?
"Only one nation is 'god-bearing,' that's the Russian people, and… and…. and can you think me such a fool, Stavrogin, he yelled frantically all at once, that I can't distinguish whether my words at this moment are the rotten old commonplaces that have been ground out in all the Slavophil mills in Moscow, or a perfectly new saying, the last word, the sole word of renewal and resurrection!" -Shatov in Dostoevsky's The Possessed
[yt_dropcap type="square" font="" size="14″ color="#000″ background="#fff" ] I [/yt_dropcap]'d like to begin this reflection on the nexus between religion and nationalism in a rather prosaic mode, so to speak, with the empirical facts, as announced by Pew researchers on the subject: roughly a quarter of a century after the fall of the Soviet Union, religion has been resurrected in Russia, as well as 17 other countries formerly under its fist.
Overall, 86 percent of 25,000 respondents interviewed between June 2015 and July 2016 said they believe in God; 59 percent believe in a heaven and 54 percent believe in hell. Just 14 percent fall within the atheists or agnostics category.
In many countries formerly under Soviet rule, religion and national identity are inextricably tied. In Russia, the Orthodox Church is heavily favored, while Polish believers are overwhelmingly Roman Catholic.
Overall, 70 percent of poll respondents in those countries where Orthodoxy is predominant said their national identity was tied to their faith; for Roman Catholics, the percentage was 57.
However, identification with faith does not necessarily translate to strong church attendance. Few respondents to this poll regularly attend worship services; 25 percent of Roman Catholics said they attend weekly Mass, while only 10 percent of Orthodox adherents attend worship at least once a week.
Those statistics strongly imply that three-quarters of a century of official state atheism in the former Soviet Union and its Central and Eastern European satellite nations (from 1917 till 1989) has all but evaporated in a sudden resurgence of faith since the fall of the Iron Curtain.
From 1917, when Vladimir Lenin's Bolsheviks took power in Russia, until 1991, when the USSR crumbled, religious faith — though technically constitutionally protected — was treated with ambivalence and often persecuted as incompatible with Marxist ideology.
In various ways, the state oppressed religion, Christian and non-Christian alike. Believers often found themselves dismissed from their jobs, clergy imprisoned and sometimes executed or doomed to gulags for perceived disloyalty. This persecution encouraged the emergence of new officially atheistic generations which replaced the believers of old.
This may at first look like a positive development, at least for freedom of religion. But on further analysis one discovers that there is a problem in this rosy social scenario: the entanglement between nationalism as expressed by the State with the official state religion seems to have become all but inextricable. What the US founding fathers dubbed "the separation of Church and State" is also evaporating fast.
Perhaps ironically, Orthodox Christians today see Russia as playing a role in protecting — rather than persecuting — their faith. And most former East bloc, predominantly Orthodox nations agree that "a strong Russia is necessary to balance the influence of the West." So, it appears that religion (Russian Orthodoxy, in particular) has become a political tool in the hands of Putin's strategy of "divide and conquer," another tool, like cyber-war and disinformation, by which to oppose the West alleged to be greedy and corrupt, devoid of moral underpinnings.
In Russia, the same above mentioned poll shows, 85 percent support the idea of their nation being a buffer against the immorality of the West, with that opinion echoed to varying degrees elsewhere in former Iron Curtain countries — from 52 percent in Romania and Georgia to 80 percent and 83 percent in Armenia and Serbia, respectively. The sole exception, as might be expected given current strained relations with Russia, is Ukraine with just 22 percent support for the concept of Orthodoxy as a defense against a corrupt West.
But, staying within the parameters of religion/nationalism, another conundrum surfaces: the resurgence of Russian Orthodoxy, has also brought on the stage increasing resistance to faiths imported from the West. Russian President Vladimir Putin — under the official impetus of cracking down on terrorism — has approved tight restrictions on missionary activity and evangelism by other non-Orthodox faiths. In other words, he does not consider Christianity a universal religion practiced by different denominations and different cultures. In that respect he is violating (like Trump in America) the constitutional violation of equal treatment of all religions.
Hit particularly hard are Pentecostals and evangelical Christians, as well as Latter-day Saints and Jehovah's Witnesses, believers who consider themselves Christians and who often have been forced to conduct low-key meetings in homes. Mormon missionaries are now called "volunteers" in order to better downplay their proselytizing motives. Persecution is the air. It is a selective kind of Christianity that is propagandized by the State.
What is conveniently forgotten by this pseudo-religious posture, which amounts to a stealthy cover-up, is that the essential political struggle between Russia and the Atlantic Alliance in the West may have little to do with the struggle between atheism and religion, or between morality and corruption, or secularism against the sacred, but rather between democracy and tyranny.
I've already written extensively on this topic of the democratic deficit which may eventually doom both political blocks, with or without religion. What I'd like to do here is to explore the roots of the kernel of truth that exists in the concept that Russia is a substantially different from the corrupt West; that is not invented by Putin's propaganda machine. Indeed, iIf those roots exist, one will not uncover them by merely listening and following Putin's nationalistic rhetoric, but by reading the novels of Dostoyevsky, particularly two from which I will quote extensively in this article: The Possessed, and The Brothers Karamozov.
As an intriguing aside, one wonders how many people noticed that while the London Olympics opened up with an image of a train coming down the rail, spewing pollution into the atmosphere to glorify the industrial revolution and the British Empire of old nostalgically resurrected, while Shakespeare was not even mentioned, the Moscow Olympics did not neglect to prominently mention and display Dostoevsky's picture, as well as that of Tolstoy, as glories of Russia.
Be that as it may, let us begin with an extensive quote from The Possessed. When I first read the novel in college in the 60s it was translated as The Devils. We shall see further down why that translation also makes eminent sense. The quote is the following:
Science and reason have, from the beginning of time, played a secondary and subordinate part in the life of nations; so it will be till the end of time.[underlining mine]. Nations are built up and moved by another force which sways and dominates them, the origin of which is unknown and inexplicable: that force is the force of an insatiable desire to go on to the end, though at the same time it denies that end. It is the force of the persistent assertion of one's own existence, and a denial of death. It's the spirit of life, as the Scriptures call it, "the river of living water," the drying up of which is threatened in the Apocalypse. It's the aesthetic principle, as the philosophers call it, the ethical principle with which they identify it, "the seeking of God," as I call it more simply. The object of every national movement, in every people and at every period of its existence is only the seeking for its god, who must be its own god, and the faith in Him as the only true god. God is the synthetic personality of the whole people, taken from its beginning to its end….
You reduce God to a simple attribute of nationality…
I reduce God to the attribute of nationality? cried Shatov. On the contrary, I raise the people to God. And has it ever been otherwise? The people is the body of God. Every people is only a people so long as it has its own god and excludes all other gods on earth irreconcilably…. Such from the beginning of time has been the belief of all great nations, all, anyway, who have been specially remarkable, all who have been leaders of humanity…. The Jews lived only to await the coming of the true God and left the world the true God. The Greeks deified nature and bequeathed the idea of the State to the nations… If a great people does not believe that the truth is only to be found in itself alone (in itself alone and exclusively); if it does not believe that it alone is fit and destined to raise up and save all the rest by its truth, it would at once sink into being ethnographical material, and not a great people…. But there is only one truth, and therefore only a single out of the nations can have the true God, even though other nations may have great gods of their own. Only one nation is "god-bearing," that's the Russian people, and… and…. and can you think me such a fool, Stavrogin,' he yelled frantically all at once, that I can't distinguish whether my words at this moment are the rotten old commonplaces that have been ground out in all the Slavophil mills in Moscow, or a perfectly new saying, the last word, the sole word of renewal and resurrection!
Is Dostoevsky saying, via the conversation between Shatov and Stavrogin that for man to be saved and fulfill his final destiny he needs to believe in a Russian God? This line of thinking may appear preposterous to the "enlightened" secular intelligence of Western Europe, but notice please that, from the outset, science and reason are declared a secondary and subordinate part of the life of nations. In other words, the rational preoccupations of the age of Enlightenment are not the focus here; they are subordinate to a more encompassing idea; the idea of the search for the ultimate destiny of man.
As Rebecca West has aptly expressed, this is "the inquiry that looks over the shoulder of the man of science at every experiment; it is the preoccupation that sits like a judge in every artist's brain. The discoveries of science and philosophy have opened such magic casements out of the world of appearances that they have attracted men of imagination, whose impulse it is to find out the beauty and significance of material, as strongly as they have repelled those who have staked their existence on the finality of the Christian revelation. And thus it is that the history of the research for redemption is written not in the liturgies but in literature." Which is to say, the task may be less theological, of linking with a Greek Orthodox Church (from which derives the Russian Orthodox Church) and more philosophical and literary. And yet, Dostoevsky has that Church in mind, a church that had indeed preserved the kindness of the early church but can also be a calculating institution as many religious institutions indeed are. Just take a good look at the photograph below the title of this article.
As the title of the book The Possessed more than adequately suggests, the near-obsession with the theme of the meaning and final destiny of man's life, was stimulated by some of the events going on at the time at the hands of the so called Nihilists. Who were the Nihilists in 19th century Russia? They were the likes of Stravogin and Shatov in the Possessed. They do not believe in the God who lives within the shining frames of the Greek icons, or the Orthodox liturgy intoned in a dialect spoken a thousand years ago in a remote corner of Macedonia. There is a strange faith, a difficult faith. At one point of the narration this exchange occurs: "I want to ask you," asked Stavrogin coldly, "do you believe in God, yourself?" "I believe in Russia," muttered Shatov frantically, "I believe in her orthodoxy…. I believe in the body of Christ…. I believe that the new advent will take place in Russia…. I believe…" "And in God?" pressed Stavrogin, "in God?" "I… I will believe in God…."
One is tempted to ask: has Dostoevsky too joined in spirit those disordered minds of the time called Nihilists or "disordered saints of the mind"? Those who reasserted with Schopenhauer, that there is a will-to-live which universally guides humanity with a blind sort of genius, and then with Nietzsche doctrine of egotism preached that not only men but entire collectives, entire nations could be strong, super-nations, so to speak, sinless like the angels. Those types called the possessed had become intimately involved in the eternal struggle between the proud and the humble, the original genius and the academic protocol that loves tradition, the militarist nations organized for war and obedience and the pacifist nations which leave themselves open to chaos for the sake of freedom.
Another tempting question: had Dostoevsky allied himself with the proud? The question is prompted by his book The Brothers Karamazov which relates how Christ came to Seville and is condemned to death by the Grand Inquisitor lest he should restore free will to humankind. That would explain his hatred of everything Catholic, a church which preached salvation by the subjection of the will to ecclesiastical authority, what he calls, not unlike Nietzsche, a communion of cowards rather than a communion of saints.
Again, to quote Rebecca West once again: "Dostoevsky hated the materialism of his age, which declared, in the phrase that jangles like a cracked bell through The Possessed, that "the rattle of the carts bringing bread to humanity is more important than the Sistine Madonna," because it understated the magnificent greeds and appetites of the human animal. He loved Christianity because the willingness for sacrifice is brave, and in the words, "Except a corn of wheat fall into the ground and die, it abideth alone: but if it die, it bringeth forth much fruit," rings such a call to adventure as no other religion has dared to take upon its lips. It behooved a man to be so proud of life that he would honor its young strength in little children; that he would welcome any deed that would make it sweeter, even if it were performed by the clumsy hands of an old man; that he would rejoice at every word that made its meaning clearer, even though it were hiccupped by a drunken convict. It behooved a man to remember that he was part of a nation crowned with the destiny of saving mankind, and to bear himself proudly and busily as one of its ambassadors. So he might be saved."
And so we arrive at Dostoevsky's nationalism, which some have misunderstood and confused with that of Putin and his ilk. It has nothing to do with the repression of intelligence and liberty, with the aggressive nationalism of a modern Italy or Germany, or aggressiveness and arrogance in international affairs, or the Machiavellian principles that "might makes right" or "the end justifies the means."
Then what exactly is Dostoevsky's brand of nationalism? It might be nothing more than the ancient Greek's advice to create a society that aims at common good and creates an environment that is suited to the cultivation of the soul and the pursuit of perfection. If mother Russia wanted to be an example to the rest of the world it had to create those conditions.
Dostoevsky seems to imply in The Possessed that tradition is the enemy of science, or vice versa; but all he might be saying is that if one deprives an individual of his heritage and tradition the end result will be the deprivation of the total of human relationships wherein he may learn love, which strengthens the will to live. He will be in effect be robbed of that network which is necessary to remain human and above the restrictions of mere ethnicity or worse, tribal loyalty or exclusion of the other.
The problem is that in The Possessed and in The Brothers Karamazov this nationalism seems to come across as an angry kind of nationalism, one that suggests xenophobia and seems to support the nefarious attacks of the state bureaucracy against its own people. Perhaps Dostoevsky was too obsessed with his hunger for salvation and could not reflect more serenely on this crucial issue. As Rebecca West renders it "it's like standing in the darkness outside a lighted house to which one has no key. If Dostoevsky sometimes lost himself in rage as he beat on the doors, it was because he had in his heart such a wonderful dream of the light." Be that as it may, the path to the fulfillment of that dream will not be found in the advice of those who are pursuing another nefarious Machiavellian path and covering it up with the appearance of piety. Those people are like wolves in sheep's clothing. Their core belief is "knowledge is power." That slogan, come to think of it, was proffered by one of the fathers of the Western Enlightenment: Francis Bacon. Perhaps it needs a revisiting.
The Emerging "Eastern Axis" and the Future of JCPOA
Iranian Foreign Ministry spokesperson, Saeed Khatibzadeh recently said that Tehran would further strengthen its ties with Moscow via a strategic partnership. Said Khatibzadeh 'The initial arrangements of this document, entitled the Global Agreement for Cooperation between Iran and Russia, have been concluded'
This agreement will be similar in nature to the agreement signed by Iran with China in March 2021, dubbed as the strategic cooperation pact, which sought to enhance economic and strategic relations (China would invest 400 Billion USD in infrastructure and oil and gas sector while also strengthening security ties). Commenting on the same, Khatibzadeh also said that an 'Eastern axis' is emerging between Russia, Iran and China.
Closer ties with Russia are important from an economic, strategic point of view, and also to reduce Iran's dependence upon China (many including Iran's Foreign Minister had been critical of the 25 year agreement saying that it lacked transparency). Iranian Foreign Minister, Hossein Amir-Abdollahian on the eve of his Russia visit from October 5-6th, 2021 also stated that Iran while strengthening ties would not want to be excessively dependent upon either country.
Iranian Foreign Minister's visit to Russia
Iranian Foreign Minister, Hossein Amirabdollahian during his Russia visit discussed a host of issues with his Russian counterpart, Sergey Lavrov including the current situation in Afghanistan, South Caucasus, Syria and the resumption of the Vienna negotiations.
Russia and Iran have been working closely on Afghanistan (on October 20, 2021 Russia is hosting talks involving China, India, Iran and Pakistan with the Taliban).
It is also important to bear in mind, that both Russia and Iran have flagged the non-inclusive nature of the Taliban Interim government. Russia has in fact categorically stated that recognition of Taliban was not on the table. Said the Russian Foreign Minister, Sergey Lavrov on the sidelines of the United Nations General Assembly, 'the whole gamut of Afghan society — ethno-religious and political forces — so we are engaging in contacts, they are ongoing.'
China's approach vis-à-vis Afghanistan
Here it would be pertinent to point out, that China's stance vis-à-vis Afghanistan is not identical to that of Moscow and Tehran. Beijing while putting forward its concerns vis-à-vis the use of Afghan territory for terrorism and support to Uyghur separatist group East Turkestan Islamic Movement (ETIM), has repeatedly said that there should be no external interference, and that Afghanistan should be allowed to decide its future course. China has also spoken in favor of removal of sanctions against the Taliban, and also freeing the reserves of the Afghan Central Bank (estimated at well over 9 Billion USD), which had been frozen by the US after the takeover of Afghanistan by the Taliban.
If one were to look at the Joint Comprehensive Plan of Action JCPOA/Iran Nuclear deal, Russia has been urging Iran to get back to the Vienna negotiations on the one hand (these negotiations have been on hold since June), while also asking the US to return to its commitments, it had made under the JCPOA, and also put an end to restriction on Iran and its trading partners.
Conversation between US Secretary of State and Russian Foreign Minister
The important role of Russia is reiterated by the conversation between US Secretary of State Anthony Blinken with Russian Foreign Minister. Angela Merkel during her visit to Israel also made an important point that both China and Russia had an important role to play as far as getting Iran back on JCPOA is concerned. What is also interesting is that US has provided a waiver to the company building the Nord Stream 2 pipeline connecting Russia and Germany. The US has opposed the project, but the Department of State said waiving these sanctions was in US national interest. Both Germany and Russia welcomed this decision.
In conclusion, while there is no doubt that Russia may have moved closer to China in recent years, its stance on Afghanistan as well as it's important role in the context of resumption of Vienna negotiations highlight the fact that Moscow is not keen to play second fiddle to Beijing. The Biden Administration in spite of its differences has been engaging closely with Moscow (a number of US analysts have been arguing for Washington to adopt a pragmatic approach vis-à-vis Russia and to avoid hyphenating Moscow with Beijing). In the given geopolitical landscape, Washington would not be particularly averse to Tehran moving closer to Russia. While the Iranian spokesperson, Saeed Khatibzadeh spoke about a Eastern axis emerging between Moscow, Tehran and Beijing, it would be pertinent to point out, that there are differences on a number of issues between Moscow and Beijing. The Russia-Iran relationship as well as US engagement with Russia on a number of important geopolitical issues underscores the pitfalls of viewing geopolitics from simplistic binaries.
New U.S. travel rules excludes foreigners vaccinated with Russia's Sputnik V
Local and foreign media have stepped up reports about rising Covid-19 infections in Russia. While the reports also indicated high deaths in the country, other highligted new trends that are noticeably appearing. Interestingly, directors at the Russian tourism and travel agencies say that many Russians are lining up for vaccine tourism in Serbia, Bulgaria and Germany and a few other foreign countries.
These Russians aim at getting foreign vaccines including Pfizer, Moderna and Johnson & Johnson and AstraZeneca.
Here are a few facts about Russian vaccines.
Russia's Sputnik V was the first officially registered coronavirus vaccine on August 11, 2020. Russia is using four vaccines for mass vaccination for Covid-19. These are Sputnik V and Sputnik Light developed by the Russian Health Ministry's Gamaleya Center.
EpiVacCorona developed by the Vector Center of the Federal Service for Surveillance on Consumer Rights Protection and Human Wellbeing (Rospotrebnadzor), and CoviVac developed by the Chumakov Institute of the Russian Academy of Sciences.
Clinical trials of the EpiVacCorona vaccine on teens aged from 15 to 17 might begin in the near future.
China has 1.3 billion population and has given the two billionth vaccine by the end of August, the United State has 380 million and attained 60% of its population. In Europe, vaccination rate is highly at an appreciable level.
Overall, Russia with an estimated 146 million people has Europe's highest death toll from the pandemic, nearly 210,000 people as at September 30, according to various authentic sources including the National Coronavirus Task Force.
More than 42 million Russians have received both components of a coronavirus vaccine, according to Russian Deputy Prime Minister Tatyana Golikova.
"The number of citizens who have received the first component of a vaccine has topped 44 million, and more than 37 million people have completed a full vaccination course," Golikova said.
She gave an assurance back in July that once the population have been immunized with at least the first component of a two-shot vaccine, herd immunity to Covid-19, or at least an 80% vaccination rate, should be reached by November 1.
Reasons: Even though Russia boasted of creating the world's first coronavirus vaccines, vaccination is very low. Critics have principally blamed a botched vaccine rollout and mixed messages the authorities have been sending about the outbreak.
In addition, coronavirus antibody tests are popular in Russia and some observers suggest this contributes to the low vaccination numbers.
Western health experts say the antibody tests are unreliable either for diagnosing Covid-19 or assessing immunity to it. The antibodies that these tests look for can only serve as evidence of a past infection. Scientists say it's still unclear what level of antibodies indicates that a person has protection from the virus and for how long.
Russia has registered Sputnik V in more than 150 foreign countries. The World Health Organization is yet to register this vaccine. For its registration, it must necessarily pass through approved procedures, so far Russia has ignored them, according reports.
There have also been several debates after the World Health Organization paused its review process of the Sputnik V vaccine over concerns about its manufacturing process, and few other technical reasons. While some talked about politicizing the vaccine registration, other have faced facts of observing recognized international rules for certifying medical products as such vaccines.
During the first week of October, Russian Health Minister Mikhail Murashko has reiterated or repeated assertively that a certain package of documents were needed to continue the process for the approval of the Russian coronavirus vaccine Sputnik V by the World Health Organization. The final approval is expected towards the end of 2021.
Still some the problems with the registration as unfair competition in the global market. For instance, Russian Minister of Industry and Trade Denis Manturov said in an interview with the Rossiya-24 television channel on October 5: "I think it is an element of competition. Until Pfizer covers a certain part of the market, it is pure economics."
On the other side, Pyotr Ilyichev, Director for International Organization at the Russian Foreign Affairs Ministry, told Interfax News Agency, for instance that World Health Organization has been playing politics around Russian vaccine especially when it is need in most parts of the world.
"The world is facing an acute shortage of vaccines for the novel coronavirus infection. In certain regions, for instance in African countries, less than 2% of the population has been vaccinated. The Russian vaccine is in demand, and the UN stands ready to buy it," he told Interfax.
"However, certification in the WHO is a complex, multi-step process, which was developed in the past in line with Western countries' standards. It requires time and serious efforts from our producers. We hope that this process will be successfully finalized in the near future," Ilyichev said.
Chairman of the State Duma's Foreign Affairs Committee Leonid Slutsky has described as discriminatory a decision reported by foreign media that the United States, under its new consular rules, would deny entry for foreigners immunized with the Russian Covid-19 vaccine Sputnik V.
"Thus, the U.S. will blatantly embark on a path of 'vaccine discrimination.' There are absolutely no grounds for such decisions. The efficacy and safety of the Sputnik V vaccine have been confirmed not only by specialists, but also by its use in practice," Slutsky said on Telegram.
He cited an article in The Washington Post saying that from November the United States may begin denying entry to foreigners vaccinated with Sputnik V.
It means that if such additional border measures are adopted, foreigners seeking entry to the United States will have to be immunized with vaccines approved for use either by American authorities or the World Health Organization.
According to an article published in The Washington Post, for the first time since the pandemic began, the United States intends to loosen entry restrictions for foreigners vaccinated against Covid-19.
The new rules, which enter into force in November, will not apply to Russians vaccinated with Sputnik V and citizens of other countries using this Russian vaccine.
Under the new rules, foreigners will enter United States only if they are immunized with vaccines approved for use by the United States Food and Drug Administration or the World Health Organization. Russia's Sputnik V is yet to be approved by the World Health Organization and is not recognized by the United States.
Should Russia Be Worried by the New AUKUS Alliance?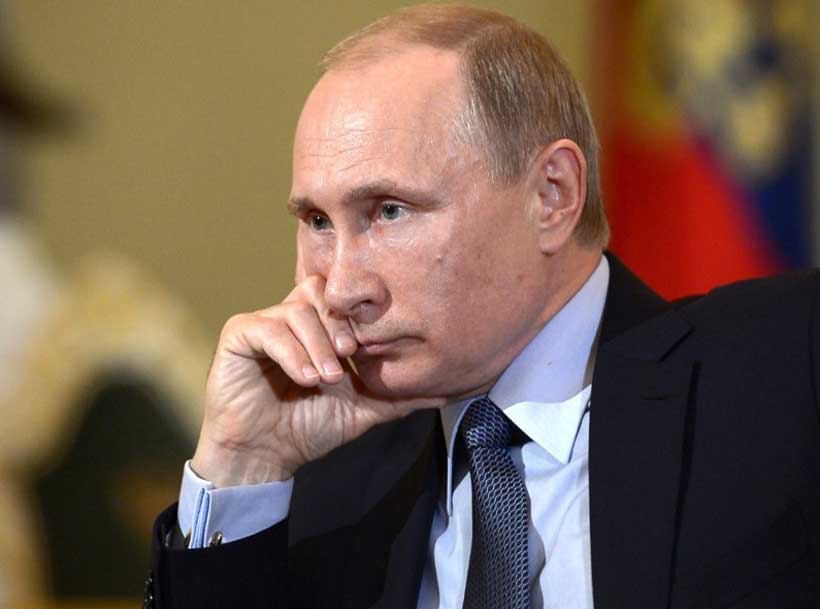 The establishment of a new trilateral military and political alliance consisting of the United States, Australia, and the UK (AUKUS) and the corollary rupture of France's "contract of the century" to build a new generation of diesel-powered submarines for Australia elicited mixed reactions in Russia. Some were pleased to see a conflict arise between the United States and France, while some expressed concern that the alliance targets Moscow just as much as it does Beijing. Others were worried about the implications of the U.S. decision to share nuclear submarine technology with a non-nuclear state (instead of the French diesel submarines, Canberra will now get eight nuclear submarines).
These are valid points, but they all focus on the short-term consequences of the creation of AUKUS. Yet the decision to form a trilateral union and the new format of modernizing Australia's underwater fleet will also have long-term implications, including for Russia.
Above all, the launch of AUKUS has confirmed that the standoff with China is indisputably the number one foreign policy priority for U.S. President Joe Biden and his administration. Standing up to China is apparently worth risking a serious fallout with Paris over, worth putting Canberra in an awkward position, and worth expanding the interpretation of nonproliferation. The fact is that it's getting increasingly difficult for Washington to single-handedly compete with Beijing in the naval arena, especially in the eastern Pacific Ocean, so it has no choice but to lean on its most reliable partners while ignoring the inevitable costs.
Nuclear-powered submarines have only one indisputable advantage over modern diesel submarines: a greater operating range, thanks to their superior autonomy. If the new submarines were intended only to defend Australia, there would be no need for them to be nuclear. If, however, they are expected to perform covert operations over many months in more remote waters—in the Taiwan Strait, near the Korean Peninsula, or somewhere in the Arabian Sea—then a nuclear reactor would be a significant advantage.
For Russia, this means that any of its actions from now on will be viewed by Washington within the context of the U.S.-Chinese confrontation. The White House will, for example, turn a blind eye to Moscow's cooperation with New Delhi and Hanoi on military technology, seeing it as a way to shore up the regional counterbalance to Beijing. Russia's ongoing assistance with China's naval modernization program, on the other hand, will be closely scrutinized and could become grounds for new U.S. sanctions against both countries.
There has been some speculation that AUKUS will, with time, become an Asian equivalent of NATO, with more countries joining, from Canada and New Zealand to Japan and South Korea, and eventually even India and Vietnam. These predictions have unsurprisingly elicited concern in Russia.
Yet they are unlikely to come true. Countries like South Korea and India have no desire to join a multilateral military alliance that could jeopardize their relations with other countries. In any case, the establishment of a new structure is in itself an indirect acknowledgement by Washington that the twentieth-century rigid model of alliances is not right for this century. If anything, AUKUS is an attempt to find a modern alternative to NATO.
It's inevitable that the role of NATO in U.S. strategy will decrease, but that's not necessarily in Russia's long-term interests if it means the organization will be replaced with structures such as AUKUS. NATO has detailed and clearly articulated decisionmaking procedures and mechanisms for reaching compromises among its many members. Decisions made by NATO may be unpalatable for Moscow, but they are generally consistent and predictable. The same cannot be said of less heavyweight structures such as AUKUS, from which any number of improvised reactions could ensue, inevitably adding to the political risks.
The concept of AUKUS envisages that control of ocean lanes will continue to be a U.S. priority. The United States is not capable of establishing sufficient control over land transport corridors in Eurasia, nor does it need to do so: the main global cargo traffic routes will be maritime for the foreseeable future. For this reason, it is the world's oceans rather than continental Eurasia that will be the main battleground between the United States and China.
For Russia, as a predominantly land power, that is overall a good thing—as long as Moscow doesn't strive to position itself at the epicenter of the Chinese-American standoff. In theory, in a couple of decades' time, Australian submarines could turn up off the coast of Russia's Sakhalin Island and Kamchatka Peninsula, or even cross the Bering Strait into the Arctic Ocean, creating a new potential threat for Russia's Northern Fleet. There is every reason to suppose, however, that their main routes will lie much further south, and will not directly impinge upon Russian interests.
It is noteworthy that at around the same time as the establishment of AUKUS, China submitted an application to join the Comprehensive and Progressive Agreement for Trans-Pacific Partnership (TPP). The TPP was actually conceived as part of the strategy for China's economic containment under former U.S. president Barack Obama, though his successor Donald Trump refused to take part in the initiative. China's chances of joining the TPP are slim, but in making the request, Beijing is once again demonstrating that for its part, it would like to limit its rivalry with Washington to the realm of trade, investment, and technology. By creating AUKUS, on the other hand, the United States and its partners are increasingly signaling their intention of extending the confrontation to the field of military technology and the geopolitical arena.
Back in May 1882, when Germany, Austria-Hungary, and Italy agreed to establish the military and political bloc known as the Triple Alliance, it's unlikely that anyone in Europe gave a second thought to the possible long-term consequences. After all, the aim of the alliance was purely the containment of France, where revanchism was rife following the country's defeat in the Franco-Prussian War of 1870–1872. There were no bigger plans in Berlin, Vienna, or Rome at that time. Yet little more than thirty years later, the European continent was awash with the bloodshed of an unprecedented war.
Today, AUKUS looks like a rickety and unstable structure cobbled together in a hurry. But in twenty or thirty years, the logic that prompted its members to establish a new military and political alliance could lead them into a situation that neither they nor their opponents can get out of without the most severe consequences for themselves and the rest of the world. That is the main long-term danger from AUKUS.
From our partner RIAC