Albanian Federation versus New Yugoslavia
[yt_dropcap type="square" font="" size="14″ color="#000″ background="#fff" ] T [/yt_dropcap]he Serbian Project for a New Yugoslavia, and Albania, must receive the response of Albanian political doctrine that should be understood as a defensive trench towards defending national interests.
On every network of crises in the European Continent and beyond, Southern Slavs, especially the Serbs, although they may have partially carried the blame of starting a war (as it was the case in World War I or in the recent conflicts that turned Yugoslavia into a closed chapter of the World's history), they have proved to be among the main beneficiaries of these bloody conflicts.
Slovenia and Croatia have currently emerged as the most beneficiaries from the Former Yugoslav republics, during the disintegration process of Yugoslavia. Under the Yugoslav Federation, these two recently independent coutries have played a key role during the Cold War, however with the idea for a New Yugoslavia, including the Albanian question, Belgrade aspires to secure its lion's share.
Ideas for a Balkanic Federation have appeared together with communism in the previous century "that originated from the Cold Weather" (Jean Paul Sartre), more specifically with Leninism in the beginning of the XX century. Meanwhile the idea for a Balkanic Federation appeared time after time under the denomination of a Greater Bulgaria or a Greater Serbia and always without including Albanians!?
However, the current initiative led by Johannes Hahn, European Commissioner in charge of Neighbourhood Policy & Enlargement Negotiations, with the aim of creating a common Balcanic market, based on the EU example, had its inception in the Paris Initiative. Parties through this agenda expressed their willingness to cooperate closely, without ignoring the creation of a new federation or a Balkanic confederation named as New Yugoslavia, which embodies pure geopolitical ambitions. Such an aspiration is dangerous, bizarre, and in its core, is an idea that has failed throughout history, as a result it seems to be a New Yugoslavia, without Slovenia and Croatia, a creation that was an offensive led by Serbian Fascism…
In one of my papers published two years ago (February 2015) I made a reference to the weight of geopolitical changes and their consequences to South East Europe. In this era of constant significant changes, I stated then, especially now when East and South East Europe are the ground of clashes between western concepts on modern statecraft and those of eastern governance that consists on a limited sovereignty (the theory of Brezhniev embraced today by President Vladimir Putin). As a result, the theory over a nation-state appears again in the platform as a structure that guarantees pertinent relations between the state and its citizens, as a result it affects freedom, peace and security.
There are many reasons, as a result such an observation that only in a nation state democracy is able to flourish in its ample meaning, it finds a breeding ground for its own genuine strengthening, at a present time when political mafia and criminal gangs have suffocated and engulfed the government of Kosovo at its worst conditions, after a biblical migration of its citizens, an act that nullifies the legitimacy of Prishtina's current government, it even takes a greater and a more specific weight. In this current context, we may conclude that two long years are lost.
The Return of Geopolitics and Reconfigurations Inspired by Hegemony
The new wave of demonstrations that have surged from disappointed citizens, are returning in the region. In this thunderstorm created by a return of original geopolitics, open tendencies on the reconfiguration of Serbia as a hegemonic force in the region, were reflected within the failed coup that took place during the recent elections process in Montenegro.
The reaches of these tentacles are clearly seen in Macedonia and in Republika Srpska (Bosnia and Herzegovina), in the case of the latter, such aspirations are even more visible.
What was happening at the brink of elections' date in Serbia, gave you the impression of the Yalta conference results, that revived our memories of modern South Eastern European history, with the blessing of a few political centers with a special influence in the EU!
The meetings of Vučić in Berlin and Moscow, and his special gratitude addressed to President Putin and German Chancellor Angela Merkel, only a day after the elections' results, as if he knew the outcome of these elections, is another testimony of his close association with the two European Giants.
On March 27th, the Prime Minister of Serbia, Aleksandar Vučić, a presidential candidate in the recent elections, had visited Moscow and conducted a long meeting with President Putin. On April 2nd, he was elected as Serbia's new President. On April 6th, he shared with the public his project for a New Yugoslavia, including Albanian territories.
It is sufficient to study such a political agenda of Vučić, to reach clear conclusions on the direction that is taken by regional geopolitics. Agreements for the Balkans and Serbia's role in the new Geopolitics, is already an open secret, they are implemented with the consent of "the big brother."
The opening of the Balkan's gates towards Russia, and the agreement among several decision-making centers in Europe, connected with fierce reactions towards the creation of Kosovo's Army, a shift from the Security Force of Kosovo, ought to be looked upon these secret agreements. Moreover, the recent actions of President Hashim Thaçi are a Déjà-vu of its own style.
Europe's bet and Sen. John McCain III visit to the region
According to former Albanian Ambassador Shaban Murati, "under the unmotivated will of Serbia going towards the European Union and not towards Russia, some government leaders from EU member countries have placed their bet on President Vučić and they estimate that under his leadership Serbia must have a leadership role or play a key role in Western Balkans."
In such a turmoil of polital events, on April 10th, John McCcain, one of the most influential US Senators arrived in Belgrade, meanwhile on April 13th he held a speech in the National Assembly of Kosovo and had a series of meetings with the leadership of Prishtina. Serbian main stream media made it clear that the main topics of discussions between Sen. McCain and Mr. Vučić, and their source of disagreement, was the foreign policy orientation of Serbia and its posture towards Kosovo.
It appears that the European bet on the US Senator was not as trustworthy as expected. Such a visit took place at a time when protests against Belgrade's dictatorship, promoted by President-elect Vučić and his reactionary allies, were going on for weeks. The symptoms of a political awakening, respectively the events of a Velvet Revolution, almost similar to Ukraine, are venerated.
More specifically to avoid the attention of western diplomacy from these inner sub layers, the ideological apprentice of Slobodan Milošević, the one who is behaving as a J. B. Tito junior, is aiming to reestablish the old Yugoslavia, while this time including Albania, with aims to even surpass Tito's model.
Such an attempt was made public on April 6th, in his first interview given to Politico, as Serbia's President Elect. While at first site, it appears that it is nothing new, since similar ideas have been articulated on this part of the continent since the beginning of XX century, initially with progressive premises of national and social equality, and later they were always tailored to serve the Serbian hegemonic aspirations.
The idea of a Balkan Federation came all together with a slavic communism that "emerged from the Cold Weather" (Jean Paul Sartre). After the Second World War reappeared again as a greater Bulgaria and at times as a greater Serbia. At other times, it emerged as an idea that would include in it all orthodox communities of the Balkans in the concept of greater Bulgaria or greater Serbia. At a time when Bulgaria was ruled by Georgi Dimitrov, a communist leader, who included also Albanian issue on his plans.
Such an idea was avoided only with the break up of Yugoslavia from Stalin's circle of influence and its descent towards western influences. But, the current initiative supported publicly by the EU commissioner Johannes Hahn and other EU leaders under a total secrecy, with the idea that the region must evolve into a common Balkanic market, to sort of imitate the EU example, regardless of the fact that the Balkan integration idea is fully based on the communist concepts for a Balkan Federation that had three options.
1.Greater Yugoslavia, the former Yugoslavia Republics respectively plus Albania; 2. Balkan Federation – Greater Yugoslavia with Bulgaria; 3. Expanded Balkan Federation – a Federation with Romania and Greece, and even a few versions of it that include Turkey, is acquiring support all the way to Brussels! Such circumstances are making it even more dangerous, not to say that they are shaped by a Byzantine mindset.
While being very naive and politically irrational, Serbian Prime Minister expressed these ideas in the US Newspaper (Politico), with exact terms as it really is, a New Yugoslavia, a restructured concept, without Slovenia and Croatia, but with the two Albanian Independent Republics, Albania and Kosovo that will replace the two Yugoslav original republics (Slovenia and Croatia), while making the two Albanian countries become vassals within a Serbian Hegemony.
From the Strategy of Brussels towards Albania, and especially after the War of Kosovo Liberation Army to secure the territorial liberation and independence of Kosovo, there can be identified two venues of European political action, that are erupting as a result of a domestic crisis within EU Institutions and from a clear absence of a political perspective within Brussels and European Commission: the first line is a project that would move with two speeds, while creating the European Core (Germany, France), that would be highly rigid, and would aim to consider its periphery as an addendum or a security belt and; the Second Europe, as an upcoming Federation of equal nations regardless of their population number, a product that derives from a liberal concept and a breath of liberal democracy that has proved to be very positive and been cultivated by Modern Europe.
The first scenario of Europe has a need for real alibis that would archive ongoing membership aspirations of South East European Nations into the books of ancient history. An example of this attitude is the atypical attitude of Brussels placed against the EU visa liberalization process of Kosovo that depends and consists in the solution of border demarcation line between Montenegro and Kosovo, and the latter continue to be held hostage as a result of these policies; indeed there is no other explanation.
There are voices articulating that this kind of Europe is tied with the boundaries that separate civilizations (according to the theory of Samuel P. Huntington on the Clash of Civilizations) East – West. Eurocentrists, as supporters of the first version of Europe, are consequently receiving a growing support from powerful waves of popularity, but also from Russian Federation that is significantly different from the XX Century, but doesn't hide its aspirations to be installed in the Balkans through its injected influence in Macedonia and Serbia.
About this issue, we ought to review the project of New Yugoslavia plus Albania, it is an awakening of unique associations, considered as such especially among those who are experts of the political history of South East Europe.
Such a project would seriously ruin the Balkans and especially the future of Albanian nation, as it will aim to establish unnatural alliances, connected to Turkey and directed towards Asia! While situated under the pressures of such a crystal clear aim, a new geopolitical realignment, Albanians on both nations, known to be leaning towards the West, will never give up from their centuries old westward leaning civilization aspirations, they will not give up only because of the Eurocentrists' typical frustration, wrapped by racism, that are viewing South East Europe from several vilified angles as being part of the ancient Ottoman Empire.
On the contrary, these two nations, Albanians, will continue to insist to be part of a political project focused on Eurointegration – EU – and naturally become a member of Euroatlantic Family. Moreover, if the project of New Yugoslavia is successful, Albanian nation will be stuck at the cross roads of this nature, a scenario that would make them similar to the Jewish model in the Middle East, making the two Albanian countries as the equivalent of Israel in South East Europe.
New Yugoslavia – a miniature empire of Tito
At the end of World War II Yugoslavia was serving for Tito as the core of a union between Trieste, Istria, Romania, Bulgaria, Albania and Greece. This was the reason why Tito was supporting the Greek Partisans in its Civil War. For as long as Stalin was satisfied with the fact that his influence was stretched throughout South East Europe. J. B. Tito was not satisfied with this accomplishment. He was laying the grounds of a Balkanic Federation, that would be as big as Great Britain and France altogether.
But this Project would experience its first cracks from the place where it was even less expected. Specifically, from Moscow after the approval of the Resolution of Inform Bureau, in 1948, when Tito was expelled from the rest of Eastern Block.
Joseph Stalin had its legitimate doubts on Tito, while establishing the political seat of Balkanic Federation in Belgrade, Tito would impose a full hegemony to the other half of the Balkans. Stalin was afraid that Tito would exert his complete influence not only in Albania and Greece but also in Bulgaria, while creating this way a powerful communist block in South East Europe, away from Moscow's close control.
The dreams of slavic nationalists for an all slavic union "from Trieste to Varna" was appearing to be fading away from its implementation. However, Stalin was aspiring to have only Satellite States in Eastern Europe, and not a second communist center in Europe, as it begun to take shape under the guidance of Tito and Dimitrov. The greatest schism within the Communist World was taking shape. Yugoslavia was gradually leaving the Soviet sphere of influence. At that time, it was unclear on what were the motives of such a schism that was taking place. Rumors had it that there was a clash between the "Great Russian Imperialism" and the "Yugoslav nationalism." It appears that among these two concepts that are shaped by modern geopolitics, Brussels has chosen a concept that keeps Russia away from the Balkans, even by paying the price of promoting Serbian Hegemony in such a New Yugoslavia!
It appears that some European officials that are supporting this project, have learned little from the political history of Europe. How integration and disintegration has worked within Slavic nations of South East Europe during the XIX and XX Centuries; it is simply a matter that is directly connected to the lack of tolerance. The dissolution process of Tito's Yugoslavia and the Serbian Genocides in Bosnia (1991-1995) and in Kosovo (1995-1999) are a perfect testimony of such a brutal attitude.
Albanian political doctrine as a defense shield
Tirana and Prishtina, should respond, in a coordinated fashion and unequivocally to the geostrategic regional projects of Belgrade that are sponsored by Russia and even France; where the terminology of Western Balkans took its inception in 2000. Tirana and Prishtina must embrace proactive actions to swiftly shape reforms that benefit both independent countries that are fully inhabited by ethnic Albanians.
Some of the steps that must be taken right away are the following:
Elimination of customs, the creation of a common Albanian market;
Full integration of education and health policies;
Begin the use of Albanian currency (Lek), as a second currency in Kosovo;
Draft a common and mutual defense strategy.
However, while containing new measures, and in full coordination among Tirana and Prishtina, the Albanian Political Parties in Macedonia must also get appropriately involved.
These are some of the urgent steps, that would naturally shape the Albanian Federation. For those familiar with Albanian Political environment, demands of this nature appear to be simply a futuristic political move, overall idealistic. Obviously for a reason, especially knowing the quality of a political network that is dominating Albania's and Kosovo's governing landscape. Nonetheless, the positive pressure of intellectual opinion and a stimulus coming from healthy political factors, would generate a series of proactive energies for this aspiration to be on the launching pad.
For as long as in Northern Albania (the territory above Drini River) the Secret Services of Serbia and Russia, while coordinated with their regional traditional allies, were successful to install their trusted puppets at the helm of Kosovo's Government, meanwhile they were somewhat successful to hold hostage General Ramush Haradinaj in France, and also continue to orchestrate all sorts of disinformation campaigns against the Self Movement Party (Levizja VeteVendosja), a political force that is rightfully viewed as the sole hope in Prishtina, without leaving aside the subversive and the anti-constitutional actions against the sovereignty of Kosovo, in other parts of Albania, there are plans to organize a Coup Detat or return back to the dark days of 1997!
The ties of foreign secret service agencies, through a resistance of corrupt politicians and with the support of regional mafia, are fighting to hinder from implementation a strategic project destined to strengthen the rule of law and the state of law, that would go through the Rubicon of the so-called Vetting, and as a result Albania would have a true governing set of institutions. If there is a crowd of people gathered on any of Tirana's blocks, at a tent or outside of a tent, it is gathering without principles, however, it is a legitimate right and moral obligation towards the fatherland, to mobilize even the so called idealists wherever they are.
Idealists that continue to be worried in their own right, are convinced that Albanian political environment needs the development of a new way of thinking, respectively for a political doctrine as a source of defensive and containment shield, to enable the knowledge of global political tendencies, while retaining these tactics to the benefit of national interest.
If Anglo-Saxons after WWII were focused to shape such a method of political thinking, while taking into consideration aspects and geostrategic interests, meanwhile the French aside from their focus towards ascertaining their space of influence, have cultivated, through social and political sciences, philosophical and ideological components, Albanians in order to shape up their Albanian Federation project and expand their influence in the region, need an approach that combines the two ways of thought mentioned above, while adding to this the military concept of reasoning. Such a concept of Albanian Federation would bring more weight and raise its leverage as presented in the eyes of Albania's geostrategic allies, especially the United States.
In this case, instead of sending refugees and citizens who migrate for economic reasons to Albania's geopolitical alliance (NATO) and Western European nations, because the current Government of Tirana has failed to bring a sustainable growth of its micro-economic levels, we would be giving them well equipped soldiers and generals.
At the present, Albanian Federation must be viewed, after the publication of the project of President Elect Aleksandar Vučić, as an urgent measure and as a viable option versus New Yugoslavia. Albanian Federation will and should be implemented by Albanians, united together with idealists, these are the final words of our founding fathers and the desire of those who will cherish Albanian lands in the upcoming centuries.
Translated from Albanian language: Peter M. Tase
A New Turn to the Indo-French Relations
Hudson Institute's researcher, Aparna Pande called France as "India's new best friend" in 2019. Fast forward to present day, France has taken its partnership with India to the next level through the recent Indo-French space partnership for expeditions to Venus.
The space expedition partnership has followed the French envoy's support for India's UNSC membership and the launch of a satellite for climate observations. Furthermore, Emmanuel Lenain, ambassador of France to India said, "This year has been an eye opener for Europe. The world is becoming dangerous and the world has powers that do not want to play by the rules. We consider India as positive and trust it for exemplary dependency. France will support India's bid for a permanent seat at the United Nations."
Indo-French Relations
India and France have had trade relations since the 17th century. The diplomatic relations go back to the time when India became the newly independent country in 1947. The development of bilateral ties was significantly achieved through the state visit of French President Jacques Chirac in 1998. Since then, there had been a series of state visits to and forth between the heads of both India and France establishing close ties with each other.
Additionally, India and France have been long term partners in the defence arena since 1953. India had acquired the famed MD 450 Ouragan, nicknamed 'Toofani' and Mystere in the 1970s and 1980s. Recently, the Indian government has also procured the Rafale fighter jets from France which had arrived in July 2020.
Under the leadership of Indian Prime Minister Narendra Modi and French President Emmanel Macron, the Indo-French relations have been strengthened through regular state visits contributed to take the strategic partnership established in 1998 further ahead. Just like the defence sector, the Indo-French relation is prospering in the space sector as well. This is also because of France's pivot to Indo-Pacific region. The growing tensions between the US with China and Russia, Brexit, both France and India are realizing that a shift in the world order is underway especially with the Covid 19 pandemic making the world unstable on various fronts.
Indo-French Space Partnerships
The Indo-French space partnership for expedition to Venus seems a follow up from the 2018 bilateral agreement on the India-France Joint Vision for Space Cooperation. This strategic partnership was spread over different facets of space science including sounding rocket development, joint satellite realization, training programmes, satellite launches. The Indian Space Research Organisation (ISRO) successfully reached Mars on its first attempt in 2014. In the same year, the French National Space Agency (CNES) successfully launched the E-CORCE Earth observation satellite. In recent years, there has been a number of partnerships between ISRO and CNES.
In 2019, there was an agreement signed between CNES and ISRO to establish a maritime surveillance centre in India. As part of this, both the space agencies are collaborating on India's first crewed space mission, Gaganyaan project which is scheduled to launch in 2022. CNES has agreed to train Indian astronauts at the Toulouse Space Centre helping India to lay the foundation for preparation for future human spaceflight. The 2019 partnership followed the broader agreement signed during President Emmanuel Macron's state visit to India in March 2018.
The latest joint Indo-French Venus mission is a historic partnership till now. The instrument for the mission, VIRAL (Venus Infrared Atmospheric Gases Linker) is developed by Russian and French agencies. In September 2020, CNES has confirmed in a statement, "in the domain of space exploration, France will be taking part in ISRO's mission to Venus, scheduled to launch in 2025. CNES will coordinate and prepare the French contribution, the first time a French payload will be flown on an Indian exploration mission."
India-France relations in space have been a great success in the past. The upcoming ISRO-CNES Venus mission will strengthen the Indo-French partnerships further.
Taking For Granted … Be Wary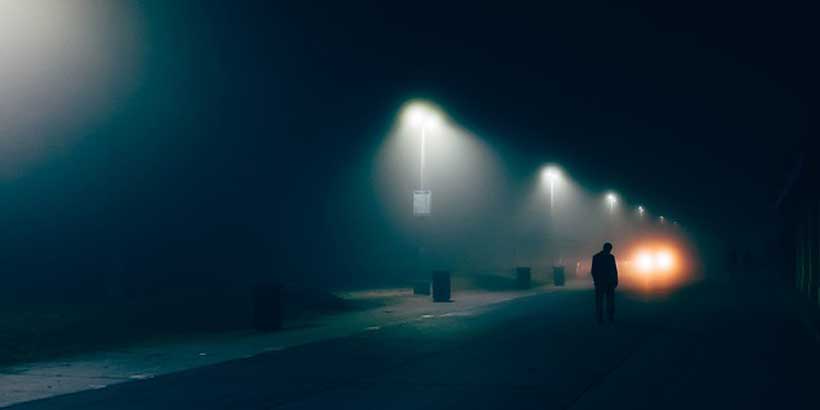 The title of these comments is inspired by my personal experience in important areas of public policy both as a politician beginning in the 1970s and more recently as Secretary General of the OECD from 1996 until 2006. That was a very important decade as it ushered in the period which some day we thought would be known as the beginning of globalization on a grand scale.
When I took up my responsibilities in Paris at the end of May 1996 it was a time brimming with optimism about the great future ahead for our children and generations to follow! We were about to say goodbye to one of the most brutal and bloody centuries in human history. Physical human suffering was compounded by poverty and misery of hundreds of millions, especially in the developing world.
Many of us involved at the international level in public policy saw major opportunities to address challenges which had eluded us in the past. Indeed we took a great deal for granted and I must confess that I certainly did. Why? Here are a few examples and the reasons for taking so much for granted.
We had just witnessed major geopolitical restructuring in the wake of the fall of the Berlin Wall. The Soviet Union had collapsed and we assumed that the threat of nuclear war had disappeared with it;
With the replacement of the GATT the ( WTO) we took for granted the exciting prospect of global free trade and investment, which would bring economic growth and rising prosperity everywhere, but especially to the developing world. We expected "trade" not "aid" to be the route out of third world poverty;
The expansion of the proven Marshall Plan formula to regions fractured by division and conflict. We took for granted that such approaches could bring peace to the war torn Balkans and perhaps even to the Middle East and the Arab World;
We took for granted that with the publication of the Brundtland Report " Our Common Future" on Sustainable Development followed by the Rio Earth Summit in 1992, followed by the commitments in the Kyoto Protocol of 1997, that the decades long stalemate of slowing green house gas emissions (GHGs) (and therefore global warming) had been broken and that multilateral international commitments would ensure the protection of the biosphere and its natural capital;
We took for granted that improvements to the stunning success of healthy capitalism through universal principles of good corporate governance, supported by an Anti Bribery Convention, would control the greed inherent in the undue exploitation of unfettered capitalism. We took for granted that the wealth and wage disparities would narrow, especially in the United States;
We witnessed the remarkable rise of the European Union (EU) uniting former enemies. We took its expansion and global role for granted. Regarding the EU, I often quote a paragraph from the preface of A History of Europe by H. A. L Fisher, a warden at Oxford University in the 1930s. He wrote: "[No] question [would be] more pertinent to the future welfare of the world than how the nations of Europe … may best be combined into some stable organization for the pursuit of their common interests and the avoidance of strife";
We also took for granted the gradual spread of democracy and democratic institutions into the former countries of the Soviet Union and elsewhere in central Europe, South America and Asia;
Early misgivings about the ideological bent of Recep Erdogan as the Prime Minister, and then President of Turkey, were dispelled as he initially seemed supportive of good governance, freedom of the fourth estate, free speech and democratic principles. We believed him and took for granted that the remarkable reforms introduced by Mustafa Kemal, known as Ataturk, would ensure the survival of a secular democratic Turkey;
We took for granted the United States as a lone global superpower, magnanimous and fair, the first true united nation with people drawn from all corners of the planet to its robust democracy and unlimited opportunities.
As we look back over the past 25 years it is obvious that much too much was taken for granted. Given that so few of the opportunities we assumed would bring the world to a much better place were seized by my generation, what do you perceive as a better way forward? When we open that discussion in a few minutes, I hope I have convinced you to take little for granted. Be wary, if not skeptical, about those who foresee only a prosperous and peaceful future for this wonderful planet.
We need to remind ourselves of the following and address the questions I raise in our general discussion.
1. We failed to engage Russia with the West and as a result are now strengthening NATO in an effort to contain Putin's aggressive behaviour. History may show this to be the most egregious of all Western public policy failures in the post-Soviet Union period because of its impact on other areas of global concern where Russia should have been a partner. Is it too late to recover from a failure to engage Russia despite the Russian adventures in Crimea and the Ukraine?
2. The EU is increasingly fragile, with concern about the future of the euro common currency and the EU's capacity to deal with massive immigration from the war-torn areas of the Middle East. Do the weaknesses of the EU reflect a too rapid expansion without strengthening institutions which would move it toward a more federalist structure promoted by the Spinelli group?
3. Tensions have grown between China and its neighbours over territorial disputes, convincing the United States to pivot from its European focus and increase its military presence in Asia. Does this refocussing plus a strengthening alliance between China and Russia herald the reigniting of another Cold War like the one my generation grew up with?
4.Now many more nations( and possibly terrorist groups) have access to nuclear weapons. Does that greatly increase the possibility of a 21st century nuclear war?
5.The global free trade agenda is in the doldrums with the failure of the Doha Round and the concomitant rise of protectionist rhetoric, especially in the United States ,at the highest political levels. Does this mean that global free trade is now beyond reach?
6. Is the prospect of eliminating poverty in the developing world through trade and investment dying?
7.Reductions in GHG emissions, especially CO2, but also methane, continueto elude us after decades of effort, showing how ineffectual the United Nations Framework Convention on Climate Change process has been and will be. The widely heralded but unenforceable Paris Agreement in the context of a history of failures is even dangerous because much of the public thinks our leaders have come to grips with this challenge (as we all did after the Kyoto Protocol was adopted in 1997). Do they do not realize that even if the agreed upon targets are achieved they are not sufficient to keep global temperatures below the level that the scientific community tells us is necessary to prevent dramatic and irreversible climate change?Is there resistance to developing a Plan B as a last resort to prevent unacceptable global warming? Solar radiation management , a form of geo engineering, seems to be broadly under consideration. Is that good or of concern? As areas of the world may become uninhabitable, will there be mass migration from areas of the developing word to more temperate climates?
8. For those who believe in democracy and perceived it as beginning to take root after the fall of the Berlin Wall and the collapse of the Soviet Union do subsequent developments undermine the confidence that many democratic governments may be in retreat? In some countries, such as Thailand, there has been a return to a military dictatorship. In others, such as Russia and other countries that were formerly part of the Soviet Union, there is only a pretense of democracy with rigged elections, as in Belarus. There also appears to be backsliding in Turkey, a very important global player and a bridge between Asia and its historic Western allies. The situation in Turkey, which held such promise only a decade ago, is very worrisome. President Erdogan seems increasingly autocratic and intolerant of criticism and dissent. Failure of this democracy could be a sad, even tragic, development. Turkey is a major regional and global power, and through the influence of Atatürk it became an emerging secular democracy with a majority Sunni population straddling Europe and Asia. Atatürk showed the world what individual leadership supported by ethical standards could accomplish in a short period of time.
9. Is the world faced with a growing number of autocratic strongmen who would prefer to destroy the important international infrastructure if it constrains their personal ambitions? It would appear that when one combines the far east, parts of Eastern Europe, Russia, Turkey, China, North Korea, the Philippines, Thailand etc, more than 50% of humanity is or will soon be governed by "strong men". With few exceptions such as Ataturk, history shows that such people have only one interest "me".
President Trump gives every indication that he is anxious to join the ranks of these strongmen, initially by withdrawing the United States from the central role it had played through visionary leadership by building and helping to maintain the post war international and institutional architecture. His slogan "America First" should be interpreted for what it really is, namely, "Donald Trump First".
There is a disquieting commentary in the New York Times of 16 December 2016 entitled "Is Donald Trump a Threat to Democracy" by Professors Steven Levitsky and Daniel Ziblatt of Harvard University. Here is an excerpt:
"Donald J. Trump's election has raised a question that few Americans ever imagined asking: Is our democracy in danger? … Past stability is no guarantee of democracy's future survival … Our research points to several warning signs.
The clearest warning sign is the ascent of anti-democratic politicians into mainstream politics. Drawing on a close study of democracy's demise in 1930s Europe, the eminent political scientist Juan J. Linz designed a "litmus test" to identify anti-democratic politicians. His indicators include a failure to reject violence unambiguously, a readiness to curtail rivals' civil liberties, and the denial of the legitimacy of elected governments. "
Mr. Trump tests positive on all counts. In the campaign, he encouraged violence among supporters and pledged to prosecute Hillary Clinton;
He has
threatened legal action against unfriendly media, and continues to suggest that he might not accept the election results saying the election will be rigged. If he loses will he in some way resist leaving office?
Since his 2016 election he has not changed his attitude on any of these issues.
David Frum, a Conservative and traditional Republican and a senior editor at the Atlantic published a book two years ago "Trumpocacy- The Corruption of the American Republic". It has recently been released in paperback with a new preface by Frum which reviews the appalling record of this individual to whom Americans have entrusted the leadership of the most powerful nation in history.
In a concluding paragraph of the book he writes…." President Trump is cruel, vengeful, ignorant, lazy, avaricious and treacherous…"
Later he adds: "We are living through the most dangerous challenge to the free government of the United States that anyone alive has encountered. What happens next is up to you. Don't be afraid. This moment of danger can be your finest hour as a citizen and as an American"
Today I cast Frum's challenge to each of you in a global perspective rather than just American.
Yes, democracy can be fragile everywhere.
We who live in well-established democracies must never be complacent or smug about the success of our societies. The comments of the Harvard professors above echo that concern.
Our democratic societies and their political systems must adapt to a rapidly evolving world. We are increasingly in that global village through forces of globalization amplified by communication and transportation technologies.
In line with the work of Charles Darwin, it has been said that "it is not the strongest of the species that survive, nor the most intelligent, but the one most responsive to change." The same could be said of democratic governments and even empires.
What happens next to global free government is up to your generation of leadership. It is a humungous challenge, especially in countries where the seeds of democracy have never been planted or where they have enjoyed short life spans, Thailand and especially Turkey come to mind.
The future of democracy across the globe could be destroyed if the autocratic motives and moves of Donald Trump succeed, as they well might if I read the current political climate in the United States correctly. Despite shortcomings which need correction such as the unfortunate influence on elections through Super Pacs, the United States has been perceived for years as a remarkable democracy which others attempt to emulate. This may be about to change as it is increasingly viewed as government by the rich, of the rich and for the rich, and Trump does not appear to feel constrained by the institutional checks and balances of the constitution. He could put American democracy on the terrible path to an autocratic state which he seems to admire, especially in the Russia and Turkey of today.
In summary, what looked to be a promising future in all the major areas of concern in the 1990s has evolved into what could best be described as an economic, social, and geopolitical mess. But as bad as that story is, we have succeeded in making the future even more problematic with the arrival of global terrorism.
My generation must recognize the extraordinary failures of the past decades. Your generation must do better.
It seems that efforts to create consensus on major issues amongst many sovereign nations does not work. Is there not a better way forward in global governance? This is the last question I leave you with.
Have 190 counties not offered proof of the impossibility of finalizing an international and binding free trade agreement known as the Doha Round, or as almost 200 countries have done in their efforts to find consensus on concrete solutions to address the challenges of climate change. Neither set of efforts, the first initiated through the WTO process and the second through the United Nations Framework Convention on Climate Change process, has delivered the results sought and it is unlikely they ever will.
Is starting small and gradually broadening an international consensus a better option? The EU successfully evolved from a small base but has it expanded too rapidly to consolidate and build upon its remarkable and successful beginnings? Even the G20 may be ineffectual because of size and economic and social diversity.
Does the difficulty of building broad consensus on these issues suggests that a structure more resembling the UN Security Council would be more effective? Could the Security Council itself with a limited membership of powerful countries become a global steering group and replace the G-7 process?
Whether we like it or not, each major power has spheres of influence over smaller regional powers through shared history, culture (sometimes language), and trade and investment.
When we compare human and societal evolution to a relay race one generation must pass the baton on to the next. In a small way that is what I am saying to you today. I hope our discussion will touch upon a number of these important and often controversial issues.
We have fallen behind in many respects in the early years of this 21st century, perhaps even forfeiting many of the hard-earned benefits of good capitalism and democracy to an ever increasing number of corrupt strong men and autocratic regimes.
Is that the future?
Remember the words Shakespeare attributed to Brutus:
"There is a tide in the affairs of men, Which, taken at the flood, leads on to fortune; Omitted, all the voyage of their life is bound in shallows and in miseries."
I am persuaded that the latter may be our fate. We did not take the flood of opportunities at hand in the 1990s. Is it too late to recover through hard work, sacrifice and creativity in restructuring global governance for a better world.
What should we do? What can you do?
It will depend to a large extent on your personal values which I hope have not been irreversibly warped by admiration for the material success of greed and visible wealth of the famous 1% who dominate power and politics in the USA and increasingly elsewhere.
I have described the state of the world today as analogous to the fireplace at my country home. It is usually fully loaded with tinder, kindling and dry wood. All it awaits is a match. Unfortunately, in the world today there are many matches waiting to be lit and spread their deadly destruction to regions, if not the planet as a whole.
*This text is exclusively made as supplementary for a university lecture held on 28 OCT 2020. It is a part of the so-called 'Geneva Lecture Series – Contemporary World of Geo-economics', concepted and considered by prof. Anis H. Bajrektarevic for the Swiss University in Geneva.
Economic situation is EU citizens' top concern in light of the coronavirus pandemic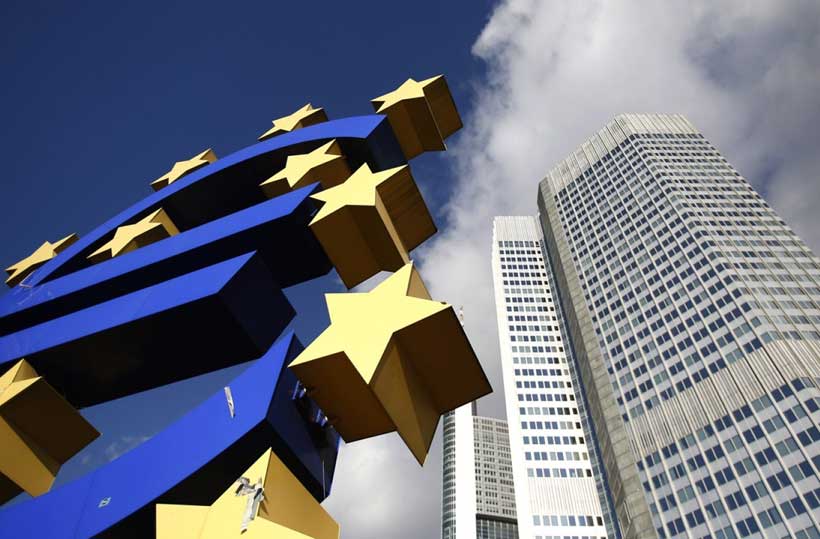 In a troubled period marked by the coronavirus pandemic, trust in the EU remains stable and Europeans trust the EU to make the right decisions in response to the pandemic in the future. In the new Standard Eurobarometer survey released today, European citizens identify the economic situation, the state of Member States' public finances and immigration as the three top concerns at EU level. The economic situation is also the main concern at national level, followed by health and unemployment.
In the new Eurobarometer conducted in July and August, concern about the economic situation is reflected in the perception of the current state of the economy. 64% of Europeans think that the situation is 'bad' and 42% of Europeans think that their country's economy will recover from the adverse effects of the coronavirus outbreak 'in 2023 or later'.
Europeans are divided (45% 'satisfied' vs 44% 'not satisfied') regarding the measures taken by the EU to fight the pandemic. However, 62% say they trust the EU to make the right decisions in the future, and 60% remain optimistic about the future of the EU.
Trust and image of the EU
Trust in the European Union has remained stable since autumn 2019 at 43%, despite variations of public perceptions during the pandemic. Trust in national governments and parliaments has increased (40%, +6 percentage points and 36%, +2 respectively).
In 15 Member States, a majority of respondents says they trust the EU, with the highest levels observed in Ireland (73%), Denmark (63%) and Lithuania (59%). The lowest levels of trust in the EU are observed in Italy (28%), France (30%) and Greece (32%).
The proportion of respondents with a positive image of the EU is the same as that with a neutral image (40%). 19% of respondents have a negative image of the EU (-1 percentage points).
In 13 EU Member States, a majority of respondents has a positive image of the EU, with the highest proportions observed in Ireland (71%), Poland and Portugal (both 55%). In 13 other Member States, the EU conjures up a predominantly neutral image for respondents, with the highest proportions observed in Malta (56%), Spain, Latvia and Slovenia (all 48%).
Main concerns at EU and national level
Citizens mentioned the economic situation as the most pressing issue facing the EU – over one-third (35%) of all respondents, a strong increase of 16 percentage points since autumn 2019, and rise from third to first concern. Concern about the economic situation has not been this high since spring 2014.
Europeans are also increasingly concerned about the state of Member States' public finances (23%, +6 percentage points, the highest level since spring 2015), which moves from fifth to second place on a par with immigration (23%, -13 percentage points), the latter now being at the lowest level since autumn 2014.
In the midst of the coronavirus pandemic, health (22%, new item) is the fourth most mentioned concern at EU level. The issue of the environment and climate change has lost ground, down 8 percentage points to 20%, followed by unemployment (17%, +5 percentage points).
Similarly, the economic situation (33%, +17 percentage points) has overtaken health as the most important issue at national level, rising from seventh to first position. Although in second position, health has had a notable increase in mentions since autumn 2019 (31%, +9 percentage points), taking it to its highest ever level over the past six years.
Unemployment has also increased considerably in importance (28%, +8 percentage points), followed by rising prices/inflation/cost of living (18%, -2 percentage points), the environment and climate change (14%, -6 percentage points) and government debt (12%, +4 percentage points). Mentions of immigration (11%, -5 percentage points), are at their lowest level for the past six years.
The current economic situation
Since autumn 2019, the proportion of Europeans who think that the current situation of their national economy is 'good' (34%, -13 percentage points) has declined considerably, while the proportion of respondents who judge this situation to be 'bad' has increased sharply (64%, +14 percentage points).
At national level, a majority of respondents in 10 countries says that the national economic situation is good (down from 15 in autumn 2019). The proportion of respondents who say the situation of their national economy is good ranges from 83% in Luxembourg to 9% in Greece.
The coronavirus pandemic and public opinion in the EU
Europeans are divided on the measures taken by the EU institutions to fight the coronavirus outbreak (45% 'satisfied' vs 44% 'not satisfied'). However, a majority of respondents in 19 Member States is satisfied with the measures taken by the European Union institutions to fight the coronavirus pandemic. The highest positive figures are found in Ireland (71%); Hungary, Romania and Poland (all 60%). In seven countries, a majority of respondents is 'not satisfied', especially in Luxembourg (63%), Italy (58%), Greece and Czechia (both 55%) and Spain (52%). In Austria, equal proportions of respondents are satisfied, and not satisfied (both 47%).
However, more than six Europeans in ten trust the EU to make the right decisions in the future (62%). The most frequently mentioned priorities for the EU's response to the coronavirus pandemic are: establish a strategy for facing a similar crisis in the future and develop financial means to find a treatment or vaccine (each 37%). 30% think that developing a European health policy should be a priority.
Europeans' personal experiences of confinement measures were very diverse. Overall, close to three Europeans in ten say that it was fairly easy to cope with (31%), while a quarter say it was fairly difficult to cope with (25%). Finally, 30% say that it was 'both easy and difficult to cope with'.
Key policy areas
Asked about the objectives of the European Green Deal, Europeans continue identifying 'developing renewable energy' and 'fighting against plastic waste and leading on the issue of single-use of plastic' as the top priorities. More than one third think the top priority should be supporting EU farmers (38%) or promoting the circular economy (36%). Just over three in ten think reducing energy consumption (31%) should be the top priority.
Support for the Economic and Monetary Union and for the euro remains high, with 75% of respondents in the Euro area in favour of the EU's single currency. In the EU27 as a whole, support for the euro has increased to 67% (+5).
EU citizenship and European democracy
A majority of people in 26 EU Member States (except Italy) and 70% across the EU feel that they are citizens of the EU. At a national level the highest scores are observed in Ireland and Luxembourg (both 89%), Poland (83%), Slovakia and Germany (both 82%), Lithuania (81%), Hungary, Portugal and Denmark (all 80%).
A majority of Europeans (53%) say they are satisfied with the way democracy works in the EU. The proportion of respondents who are 'not satisfied' has increased, by 3 percentage points since autumn 2019 to 43%.
Optimism for the future of the EU
Finally, in this troubled period, 60% of Europeans say they are optimistic about the future of the EU. The highest scores for optimism are observed in Ireland (81%), Lithuania and Poland (both 75%) and Croatia (74%). The lowest levels of optimism are seen in Greece (44%) and Italy (49%), where pessimism outweighs optimism, and France, where opinion is evenly divided (49% vs 49%).
Background
The 'Summer 2020 – Standard Eurobarometer' (EB 93) was conducted face-to-face and exceptionally completed with online interviews between 9 July and 26 August 2020, across the 27 EU Member States, in the United Kingdom and in the candidate countries 26,681 interviews were conducted in the 27 Member States.