First underground metro train line inaugurated in Chennai
The much anticipated underground line of Chennai Metro Rail opened for the public on the 14th May, making the city the fourth in the country to launch such a facility after Kolkata, Delhi and Bengaluru. The line will cover a distance of eight kilometres from Nehru Park to Koyambedu, through tunnels and seven underground stations, to connect the already operational line at Koyambedu.
Tamil Nadu Chief Minister Edapaddi Palaniswami and Union minister for Urban Development Venkaiah Naidu flagged off a train and inaugurated the 8km underground line between Thirumangalam and Nehru Park on Sunday the 14th May. The underground metro train line was a pet project of late CM J. Jayalithaa.
The 7.4-kilometre stretch will connect Tirumangalam and Nehru Park along the inner periphery of North Chennai. Passenger services will begin 2pm onwards. A few free services were run between Thirumangalam and Nehru Park. The underground line has seven stations, which are in turn linked to the elevated corridors through a ramp between Thirumangalam and Koyambedu.
The underground line gives several localities including Kilpauk, New Avadi Road, Shenoy Nagar and Anna Nagar access to mass transit facility for the first time. The train sped in its maximum speed non-stop across the seven underground stations till Nehru Park. It then took them on a ride on the ramp that connects the underground and elevated corridors to Koyambedu.
The trains will run along both tunnels only between Koyambedu and Shenoy Nagar. Only one tunnel will be operational for trains running up and down between Shenoy Nagar and Nehru Park, as it would not be possible for trains to change tracks without a crossover. There is a crossover at Shenoy Nagar and another is being built at Central metro station. Hence, the other tunnel between Shenoy Nagar and Nehru Park will be opened along with Central metro station, planned by the end of 2017.
The stations are also built underneath prime locations in the city, giving commuters easy access. Four entry/exit points built with elevators and escalators on either side of roads will make it hassle-free for passengers to get in and out of stations without having to cross the roads. The stations are also located close to stops for MTC buses which can ferry passengers to other parts of the city. However, they may not provide the last mile connectivity where commuters will be able to reach the interior areas of the neighborhoods around the stations in small buses or share autos.
While the underground stations are similar to the existing elevated stations in terms of their two-level station design and ticket or token vending machines, passengers will still experience many new features. These may include air-conditioned interiors, tunnel ventilation systems, platform screen doors and detailed route maps to guide passengers to nearby localities.
Many commuters waited for several hours to take a free joy ride. The second train from Thirumangalam station began its journey in the midst of applause and cheers from passengers. "We had been eagerly waiting for years for this line to open. It is worth the wait. The experience is something we have never had before," said 61-year-old Arumugam, a resident of Thirumangalam who took a a joyride along with his family.
Among the first passenger crowd were several residents from Thirumangalam and surrounding areas. A metro rail official confirmed they are all set to open the city's first underground line on May 14. The inauguration comes almost a month after the commissioner of metro rail safety gave authorization for commercial operations after a three-day inspection across the stretch. Tamil Nadu minister for industries, steel control, mines & minerals and special initiatives M C Sampath visited the underground line between Thirumangalam and Nehru Park stations on Tuesday. The minister inspected the work in progress and safety measures, besides the facilities at the stations. The inauguration of the first underground stretch of phase-1 of the project, which is jointly funded by the Centre and state, is expected to be attended by top officials from the ministry of urban development and the state transport department besides other senior officials from the state.
The stations will connect several neighborhoods including Kilpauk, New Avadi Road, Shenoy Nagar, Aminjikarai, Anna Nagar and Thirumangalam, giving access to mass transit facility for its residents for the first time. A part of the line will run about 18 metres under the arterial Poonamallee High Road.
With the underground line, commuters can head anywhere from Nehru Park to the airport in one direction, and to Little Mount in the other, in about 60 minutes with a single ticket. However, they may have to switch corridors at the Alandur metro station, which is the elevated transit hub.
Metro rail's first line was launched in June 2015 between Koyambedu and Alandur, covering a distance of 11 km through an elevated corridor. It was followed a nine kilometer elevated line from Little Mount to the airport in September 2016.
Chennai Metro Rail has carried out a special study that reportedly shows train vibrations do not affect the buildings close to the underground stretch. This is of significance in the backdrop of tunneling work leading to several road cave-in incidents across the city and the first underground stretch is all set to open in a few days. According to officials of Chennai Metro Rail Limited (CMRL), the lining of tunnels is built in such a way that it can withstand a substantial amount of vibrations of trains. Also, a low vibration technology has been carried out before laying tracks at places where hospitals or laboratories are located, they said. Rubber pads placed. "We place rubber pads between stage one and stage two concrete of tunnel; after this process, the tracks are laid. The pads of 40 mm will dampen the vibrations from trains. These have been placed in 12 locations across the city, including Kilpauk Medical College, Rajiv Gandhi Government General Hospital and Vee Care Hospital. Hospitals have sensitive equipment which may feel even the slightest of vibrations and disrupt its functioning; hence this idea," an official said.
In other areas too, though such pads are not laid, they claim the study and subsequent trials with trains show the vibrations are not beyond the permissible limit. Experts from IIT Madras said the precast segments that a tunnel is made of will take in the vibrations from trains.
B.N. Rao, another professor of civil engineering at IIT Madras, said, "I haven't looked at the report but they may have arrived at values and consequently gone ahead with operations based on varied factors. This is because, usually, the vibration values will vary depending on the soil structure, the depth of tunnel and the speed of trains and its acceleration and deceleration in various areas."
India's longest river bridge
Meanwhile, India's longest river bridge, capable of withstanding the weight of a 60-tonne battle tank, will be inaugurated in Assam close to the border with China on May 26 by Prime Minister Narendra Modi. With the inauguration of the 9.15-km-long Dhola-Sadiya Bridge over the Brahmaputra River, Prime Minister Narendra Modi will start the celebrations of the NDA government's three years in office from this eastern-most part of Assam. It is 3.55 km longer than the Bandra-Worli sea link in Mumbai, making it the longest bridge in India.
The bridge is seen as an attempt by India to shore up its defence requirements along the Sino-Indian border, particularly in the northeast, besides providing easy access to the people of Arunachal Pradesh and Assam with air and rail connectivity. "The prime minister will dedicate the strategically important bridge to the nation on May 26. It will bolster the road connectivity in the Northeast as the bridge will be used by people of Assam and Arunachal Pradesh besides defence forces extensively," Assam Chief Minister Sarbananda Sonowal told PTI.
The construction of the bridge began in 2011 at a project cost of Rs. 950 crore. The design is such that the bridge can withstand the movement of military tanks. "Assam and Arunachal Pradesh have huge strategic value to the country. Since the bridge is located close to our border with China, it will help quick movement of military troops and artillery in times of conflict," Sonowal said.
The bridge is located 540-km away from Assam's capital Dispur and 300 km away from Arunachal Pradesh's capital Itanagar. The aerial distance to the Chinese border is less than 100 km.
After Kaliabhomora bridge near Tezpur, there is no bridge over the Brahmaputra for the next 375 km upstream till Dhola, where the new bridge is constructed. Currently, all transportation between the river's two banks is carried out through water only.
The bridge, when opened for the public, will cut down the travel time between Assam and Arunachal Pradesh by as much as four hours. As there is no civilian airport in Arunachal Pradesh, this bridge will help people of the state to reach the nearest rail head in Tinsukia and the airport in Dibrugarh easily. Sonowal said the delayed works of the bridge was expedited after PM Modi assumed the charge in 2014. The bridge was originally scheduled to open in 2015.
The BJP government in Assam will complete one year in office on May 24. The bridge is one of the key projects of the Ministry of Road Transport and Highways in the Northeast and is built in public-private partnership with a construction company.
DiscoverEU gives 14,500 more young people the chance to explore Europe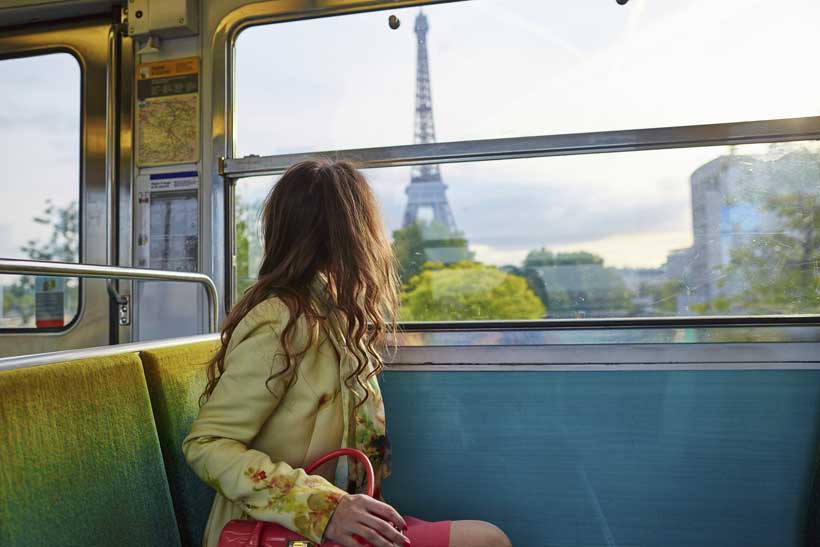 More than 14,500 18-year-olds have been selected from almost 80,000 applications to receive a DiscoverEU travel pass. Participants will be able to travel between 15 April and 31 October 2019 for up to 30 days.
The second round of the European Commission's DiscoverEU initiative attracted applications from almost 80,000 young people from all EU Member States during a two-week period that closed on 11 December 2018. 14,536 young Europeans were selected based on the award criteria and taking into account the quota set for each EU Member State.
Commissioner Tibor Navracsics, responsible for Education, Culture, Youth and Sport,said: "It is wonderful to see how young Europeans are using DiscoverEU to get to know their continent. In total, almost 180,000 young people from all over Europe have applied during the two rounds in 2018; and thanks to this initiative, we will have so far given around 30,000 young people the chance to explore Europe's cultures and traditions and connect with other travellers, as well as the communities they are visiting. It is inspiring to see how young people are exploring Europe through a personal journey. DiscoverEU allows them to plan their own trips, share their stories on social media and make new friends."
The winners of the second round will now be contacted so that they can book their trips. They will be able to travel, alone or in groups of maximum five people, between 15 April and 31 October 2019 for up to 30 days. Most of them will travel by rail with alternative modes of transport used in exceptional cases.
As well as the travel pass, the young people will receive pre-departure guidance, and they will be able to get in touch with each other on social media. They will also be informed of special opportunities available to them, for example price reductions on entry tickets for museums or cultural sites, participation in learning activities or welcome events organised by locals in the cities they will visit.
Background
DiscoverEU is an informal travel experience for young individuals or small groups, including those from disadvantaged backgrounds, which is accessible and simple. It gives 18-year-olds a chance to learn about European cultural heritage and diversity, to connect with other young people and to explore their European identity. The initiative was launched in June 2018, following a proposal from the European Parliament for a Preparatory Action with a budget of €12 million in 2018. The first application round gave around 15,000 young people the opportunity to travel around Europe. For 2019, the European Parliament has approved €16 million for DiscoverEU. The Commission is planning to launch the next application round in summer 2019. Specific dates and further information will be announced on the European Youth Portal in due course.
In May 2018, the Commission proposed €700 million for DiscoverEU as part of the future Erasmus+ programme under the EU's next long-term budget for 2021-2027. If the European Parliament and the Council agree to this, an additional 1.5 million 18-year-olds would be able to travel over those seven years.
The Commission is working to develop DiscoverEU into an even more valuable and inclusive learning experience for young Europeans. To this end, the Commission aims to increase the impact of the action and improve it further based on the interests shown by young travellers and on feedback from both travellers and key stakeholders.
Luxury travellers can now discover one of the most exciting regions of the world with the expert knowledge and unrivalled service of Four Seasons United Arab Emirates Collection. The properties are some of the newest in the Four Seasons portfolio, and their striking design is enhanced by the characters in their staff who anticipate guests' every need and ensure their visit is a memorable one.
Day One: Dubai
Guests will arrive at Four Seasons Resort Dubai at Jumeirah Beach, a lush green oceanfront oasis in a prestigious beachside community. They can take time to enjoy the abundance of amenities at the Resort including three stunning pools, watersports, a state-of-the-art gym and more, while still feeling a sense of place in the city with vast ocean views on one side and the striking skyline on the other.
At dusk, guests will embark on an "Arabian Romance" at The Pearl Spa, beginning the romantic journey with caviar, canapés and bubbly as they unwind in a deeply relaxing warm bath-soak. They will drift away side-by-side during this custom couples' treatment in which every aspect of this indulgent ritual is tailored to emotional and physical needs.
Feeling refreshed and revitalised, they can experience the Resort's glamorous dining destinations, for which it is renowned in the city. Start with drinks for two under the stars on the rooftop at Mercury Lounge, followed by a dinner at Sea Fu, which serves the best seafood in town in an elegant lantern-lit setting with dreamy pool and beach views. For a nightcap, the team of tastemakers at Hendricks Bar will mix a personalised concoction, infused with guests' favourite flavours and the bartender's creative touch.
Day Two: Dubai
After a leisurely buffet breakfast at SUQ Restaurant, guests can make their way to the vibrant DIFC area to check in to Four Seasons Hotel Dubai International Financial Centre. Just 15 minutes away from the Resort via a luxury private vehicle, it is a boutique-style sanctuary in the heart of dynamic Dubai.
Dubai is synonymous with shopping and during guests' second day, they will take full advantage of the Hotel's exclusive personal shopping package in partnership with Bloomingdales, Dubai Mall. A dedicated personal shopping consultant will meet them at the VIP entrance of Bloomingdale's and escort them to a private fitting room where a pre-selected assortment of the latest fashion items will await. They may also enjoy pampering time with a choice of a manicure, pedicure or blow dry at the store's Aveda salon; a transformative makeover from a professional makeup artist; a service of choice from the Experience Beauty area, which offers pioneering options such as Skin Analysis to LED Mask Therapy to leave one looking radiant; a selection of dreamy Magnolia Bakery cupcakes to boost energy levels while shopping; a one-on-one expert session with an interior designer at Bloomingdale's Home, the region's top resource for the best in home furnishings; and post-shopping afternoon tea for two at the Armani Dubai Caffé.
Right next door to the Mall is the world's tallest building, the Burj Khalifa, where guests will take a trip to the stunning observatories on the 125th floor before retiring back to the Hotel to relax over sundowners at Luna Sky Bar. Later in the evening a delicious dining experience at MINA Brasserie awaits, including a Tasting Menu of Executive Chef Matt Dahlkemper's favourites.
Day Three: Abu Dhabi
Next guests will travel to Abu Dhabi in refined style in a chauffeur-driven Bentley, with Four Seasons amenities for extra comfort.   With the capital just a short drive away, guests can quickly immerse themselves in a city boasting a wealth of cultural landmarks, while deepening their understanding of the United Arab Emirates.
Following a warm Four Seasons welcome and VIP check in at Four Seasons Hotel Abu Dhabi at Al Maryah Island, guests will enjoy a journey into Emirati culture, courtesy of a tailored-made experience with Abu Dhabi Cultural Ambassador Maitha Juma at Al Meylas Majilis Lounge.  A carefully crafted lunch spread of Emirati-inspired dishes will be served while guests enjoy an intimate private talk, unveiling little-known Emirati traditions and customs including unique insights into family life and culture.
A private tour of the Hotel's impressive art collection follows, curated by an in-house Four Seasons Art Ambassador.  After an afternoon at leisure enjoying the range of Hotel facilities, pre-arranged transfers allow guests to be inspired by a modern architectural wonder in the form of Sheikh Zayed Grand Mosque.  This visit at sunset allows guests to fully appreciate one of the World's largest mosques, which as the resting place of the late Sheikh Zayed, acts as a spiritual beacon for the United Arab Emirates.
Upon returning to the Hotel, guests can reflect on their day over dinner in the authentic 1920's surroundings of Butcher & Still.   An exclusive Chef's Table experience with Chef Marshall Roth will provide an up close and personal dining experience that transports guests back to the bygone Prohibition era of 1920s Chicago, with a range of authentic dishes and speakeasy storytelling to match.
Day Four: Abu Dhabi
With Louvre Abu Dhabi just a few minutes away by road, Four Seasons Hotel Abu Dhabi at Al Maryah Island provides the ideal stage for guests to indulge their appreciation of arts and culture with this exclusive, VIP morning tour of the museum.
Return to Hotel for an afternoon on the third floor Wellness Deck of the property that begins with a specially curated, healthy lunch menu to be enjoyed poolside at Eclipse Terrace Lounge.  After some relaxation time, Dahlia Spa invites guests to the luxury Couple Spa Suite for a three hour journey of treatments and rejuvenation time, including full access to Spa facilities, a two hour side by side massage and uplifting facial treatment.
Toast to the memories of exclusive Four Seasons experiences with an intimate evening of dining at Cafe Milano hosted by the Executive Head Chef.  Course by course, the full story of Washington DC-based Cafe Milano's historical rise to the status of "political powerhouse eatery" is told, as a culinary journey of Italy of regional flavours unfolds.
Rates start from USD 2,150 per night for the package for a minimum of four nights across the three properties. Included in the experience:
Accommodations
Luxury suite for two including one night at Four Seasons Resort Dubai at Jumeirah Beach, one night at Four Seasons Hotel DIFC and two nights at Four Seasons Hotel Abu Dhabi
Half board dining experience at all properties
Luxury transfers between Dubai and Abu Dhabi
Experiences at Four Seasons Resort Dubai at Jumeirah Beach
Arabic Romance journey at The Pearl Spa (two hours)
Sunset drinks for two at Mercury Lounge
Dinner for two at Sea Fu
Nightcap of cocktails for two at Hendricks Bar
Experiences at Four Seasons Hotel DIFC
Personal shopping experience at Dubai Mall
At the top, Burj Khalifa
Sunset drinks at Luna Sky Bar
Four course tasting menu at MINA Brasserie
Experiences at Four Seasons Hotel Abu Dhabi
Lunch with Abu Dhabi Cultural Ambassador
Private tour of Hotel art collection
Sheikh Zayed Mosque at sunset (Hotel transfer included)
Chef's Table experience at Butcher & Still
VIP tour of Louvre Abu Dhabi
Poolside lunch at Eclipse Terrace Lounge
Relaxing together journey at Dahlia Spa
Florida's Space Coast could be your perfect winter getaway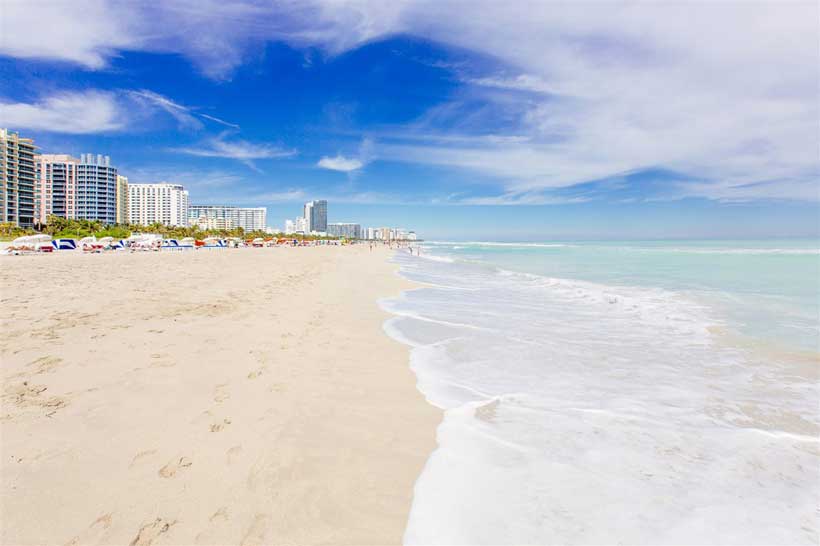 People who visit Florida's Space Coast often end up making it their favorite vacation destination, mainly because it features such a wide range of enjoyable activities for all ages. Rich in entertainment and adventure, new learning experiences and natural beauty, the area is considered very affordable for tourists. If you're already visiting the Central Florida area, the Space Coast is only a 45-minute drive due east from Orlando, making it an ideal option for extending your next wintertime getaway.
There's good reason for the popularity of Florida's Space Coast, notes Gabe Saglie, the senior editor for Travelzoo, in a recent report he wrote for ABC News. Space fans flock here to visit the Kennedy Space Center, learn about NASA and watch rocket liftoffs in person. But this 72-mile stretch of beach along the Sunshine State's Atlantic shores has so much more to offer, from gourmet discoveries and outdoor adventures to some of Florida's most spectacular scenery.
And did we mention the near-perfect wintertime weather, with an average high of 72 degrees during the cold months, along with minimal humidity? If you've never experienced this fun-filled destination, consider adding these Space Coast attractions to this winter's itinerary.
To infinity and beyond. TripAdvisor calls Kennedy Space Center Visitor Complex the only location worldwide where you can view the space shuttle Atlantis, touch a moon rock, meet NASA astronauts, tour a NASA spaceflight facility and get up close to a Saturn V moon rocket all in the same day. And that's not counting the chance that you might also witness a spectacular rocket launch firsthand. Other prime spots along the Space Coast for viewing launches include the shores of the Indian River, Space View Park in Titusville, Playalinda Beach on the Canaveral National Seashore and Exploration Tower at Port Canaveral.
Big, beautiful beaches. Whether you seek a peaceful shoreline retreat, a surfing paradise, an oceanside oasis for family fun or a place near the sand that also has some decent nightlife, you're likely to find the beach of your dreams here. Tourist favorites include Cocoa Beach, a nostalgic coastal community featuring a historic pier and more than 50 locations for shopping, dining and enjoying the arts, and Sebastian Inlet State Park, which is great for surfing, canoeing, kayaking and camping.
Surfing Santas. For madcap holiday fun, this free event annually draws thousands of spectators to Cocoa Beach the morning of Christmas Eve to cheer on hundreds of surfers all decked out in their best Santa suits. An accompanying costume contest for the fans usually brings out the zaniest of Christmas outfits, as well.
Unparalleled fishing and boating. The Space Coast is dream territory for all kinds of angling. If you prefer the saltwater variety, Port Canaveral is your all-in-one resource for chartering an offshore fishing boat, trying your hand at bottom fishing or relaxing on a party barge with friends and family. Other locations along the coast offer dolphin watching, manatee viewing and the exploration of area islands. If freshwater fishing is your thing, the headwaters of the St. Johns River feature more than 6,500 acres of shallows harboring largemouth bass.
Animal encounters. The impressive Brevard Zoo in Melbourne is home to some 650 animals representing species from Florida, South America, Africa, Asia and Australia. Zoo visitors can kayak through the Africa exhibit; zipline over gators and crocs in the South America territory; hand-feed the giraffes; pet the rhinos; stroll the boardwalks that are surrounded by lush Florida fauna; paddleboat around some 22 acres of wetlands; and cool off in the Indian River Play Lagoon. For additional eye-opening encounters, more than 140,000 acres of natural habitat are yours to explore in the Merritt Island National Wildlife Refuge, which is home to at least 1,500 species of plants and animals. The pristine refuge is ideal for hiking, bird-watching, fishing and simply enjoying some of nature's wonders.
Think about it: Florida's Space Coast could be the place you've been dreaming about for your next wintertime adventure. For more information, check out VisitSpaceCoast.com.