A Critique of the Caligula Presidency's Intellectual Deficiencies
[yt_dropcap type="square" font="" size="14″ color="#000″ background="#fff" ] F [/yt_dropcap]amed journalist George F. Will has recently levelled a devastating critique of Trump's intellectual abilities. He has charged that the current president cannot think or speak clearly and he has called this flaw not a mere disinclination due to intellectual sloth, but a veritable disability due to an untrained mind syntactically challenged and bereft of information coupled with a narcissistic self-confidence.
In this daily column I have opted to call it "the Caligula Presidency," a throw-back to the deranged reign of emperor Caligula during the era of the Roman Empire.
In other words we a dealing with an epistemological tragedy of the first order. For example, Trump has instructed us that Andrew Jackson was angry about the Civil War that began 16 years after Jackson's death. What does a sentence such as this one mean: "People don't realize, you know, the Civil War, if you think about it, why? People don't ask that question, but why was there the Civil War? Why could that one not have been worked out?"
A mountain of scholarly books have been written on the causes of the civil war, so who are those people who don't ask the questions that Trump evidently thinks have occurred to him uniquely? Perhaps the same people that according to Trump declared his speech to Congress in February "the single best speech ever made in that chamber."
What is most alarming according to Will is not so much that he does not know this or that historical fact but that he doesn't know that he doesn't know much of anything about the nation's history. Not to know what it means to know something is to live in Plato's cave, as Plato well illustrated in his famous "myth of the cave" of ignorance and mere appearances.
We are rightly worried about North Korea's nuclear arsenal in the hands of a slightly unhinged leader. But should we also worry about somebody allegedly with a college degree who speak sophomorically of the solution to Middle Eastern terrorism in those terms: "I would bomb the shit out of them. … I'd blow up the pipes, I'd blow up the refineries, I'd blow up every single inch, there would be nothing left."
As a candidate, Trump did not know what the nuclear triad is. Asked about it, he said: "We have to be extremely vigilant and extremely careful when it comes to nuclear. Nuclear changes the whole ballgame." Invited to elaborate, he said: "I think — I think, for me, nuclear is just the power, the devastation is very important to me."
At his age, as per Will, it is already late to rectify this glaring defect. As he puts it: "He lacks what T.S. Eliot called a sense not only of the pastness of the past, but of its presence. His fathomless lack of interest in America's path to the present and his limitless gullibility leave him susceptible to being blown about by gusts of factoids that cling like lint to a disorderly mind."
It is almost scary to contemplate the fact that vast military powers are now at the discretion of this mind, largely immune to restraint by the Madisonian system of institutional checks and balances.
So, what is to be done in a democracy, if indeed there is still a viable one around? The current name of a mitigating solution is "resistance." It is the public as a whole which must quarantine this presidency, in as much as possible, by communicating concern and apprehension to its sycophantic elected representative about a man who combines a naïve credulity, worthy of an eight year old juvenile, and an impulsive, even deranged streak having amply demonstrated his unfitness to lead the nation into a major military conflict. As the saying goes: let's keep our fingers crossed, for the omens are not very good at the moment.
Comey treated in Thuggish Mafia Style by the White House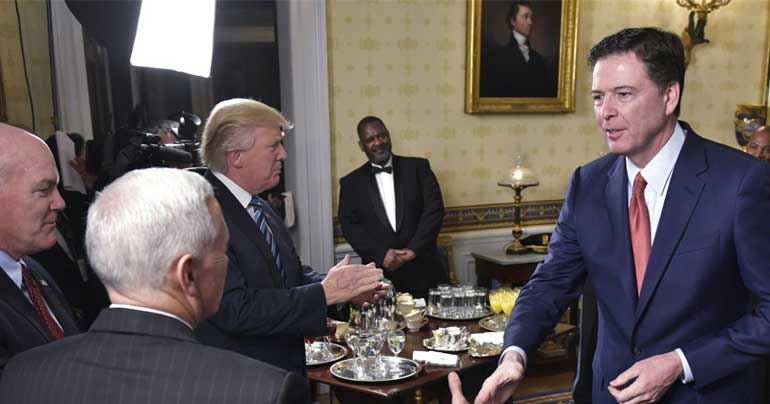 Former FBI Director James Comey is furious at the lack of respect the White House has showed him by the way he was fired, worthy of a Mafia operation, sources confirm.
Trump's Dumb Ideas for Economic Growth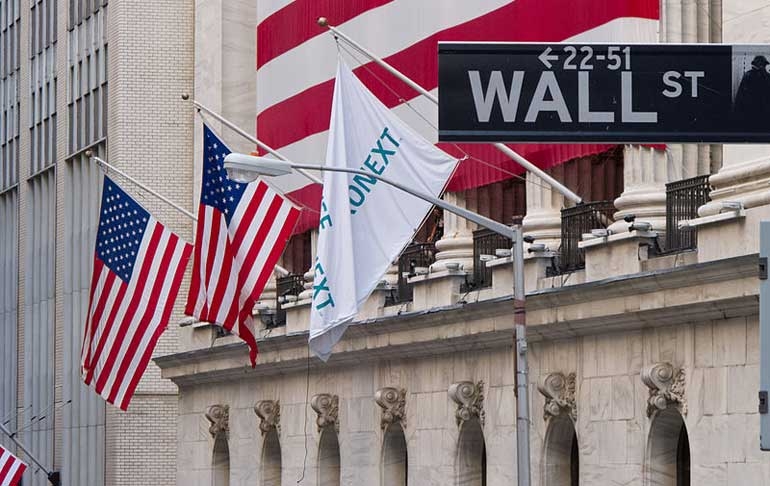 [yt_dropcap type="square" font="" size="14″ color="#000″ background="#fff" ] I [/yt_dropcap]f there's an economic idea that Donald Trump and his economic advisers continually reiterate it is that slashing taxes inevitably leads to economic growth. Let's see how true this idea is.
The Demeaning of the Office of the President
[yt_dropcap type="square" font="" size="14″ color="#000″ background="#fff" ] C [/yt_dropcap]NN has recetnly reported that President Trump's latest anti-media attacks "are beneath the dignity of the office of the President." In an interview with Time magazine, Trump insulted CNN's Chris Cuomo and Don Lemon and criticized MSNBC's Joe Scarborough. He also called CBS late-night host Stephen Colbert a "no-talent guy."