India: Popular anti-liquor movement in Tamil Nadu
[yt_dropcap type="square" font="" size="14″ color="#000″ background="#fff" ] T [/yt_dropcap]oday Tamil Nadu, like in most of states, is undergoing serious crises. Communal flare-ups by the government and Hindutva parties is worst problem the nation is facing now.
Tamil Nadu is often in news for wrong reasons. Besides the rift within the ruling AIADMK sweeten the warring factions led by former CM and Jayalithaa's Lieutenant O. Panneerselvam and jailed Sasikala represented by CM Palanisamy, there are other problems like the strong farmers' movement for justice and the people's movement to make the state from liquor by implementing the prohibition in total, among other strikes by state government employees with demands.
On the one hand, people of India, the land of Mahatma Gandhi who opposed liquor, seeks total prohibition and on the other the governments lift prohibition in order to get more revenues and help the rich and liquor traders make more profits to let them grow richer while the poor suffer from the ill-effects of liquor consumption against popular will and wishes.
That is violation of popular democracy.
Prohibition in India
Logically speaking entire India should be a non-liquor nation and a total prohibition should be put into practice sincerely. .
Anti-liquor campaign is not restricted to Tamil Nadu alone. Though Gujarat is popularly known as the 'dry state of India', Nagaland and Lakshadweep too have implemented total prohibition.
Bihar banned sale and consumption of liquor from April 1.Manipur, which was under total prohibition until 2014, lifted curbs in select areas. Kerala is in the process of phasing out liquor. It was the only other State, where a government-owned corporation sold liquor. Haryana tried its luck in bringing total prohibition in 1996. The move affected the government revenue to the tune of Rs. 1200 crore. The State suffered loss of over 20,000 jobs as breweries were closed down. The Haryana Vikas Party-led government introduced more taxes. As a result the party lost the 1998 parliamentary elections. The same year it lifted the liquor ban.
After the first general elections for free India in 1952, the Congress came to power in Tamil Nadu. The Prohibition Act was enforced throughout the State. Tamil Nadu continued to impose prohibition, while Andhra Pradesh and Mysore (later renamed as Karnataka), which were carved out of Madras Presidency, did not have any such restrictions on alcohol. In 1971, the DMK government headed by M. Karunanidhi lifted prohibition, despite stiff opposition from many quarters, including Rajaji, who unsuccessfully attempted to persuade the then chief minister against reintroduction of liquor.
Karunanidhi's argument was that while he was always for prohibition, since it was not enforced across the nation, the State was only incurring loss of revenue and liquor was always available to the people from the neighbouring States. He brought back prohibition in 1974. Decades later, Karunanidhi has now vowed to bring back total prohibition, if voted to power.
The AIADMK founder M.G. Ramachandran (MGR) who actively canvassed against liquor, lifted prohibition in 1981, only to close down all arrack and toddy shops early in 1987. In 1983, the MGR government established the Tamil Nadu State Marketing Corporation for procurement and selling of alcohol in the State. Licenses to liquor-selling outlets and bars were granted through auctions. Incidentally, in 1981, the government created Tamil Nadu Spirit Corporation too and manufactured liquor until 1987, when the company was shut down.
Successive governments tweaked the policy on sale of arrack and toddy, but the policy by and large left Indian-Made Foreign Liquor untouched. Whenever prohibition was imposed, the illegal sale of toddy and arrack would peak, resulting in loss of several lives, and thus paving way for lifting the ban.
Another prominent reason given for lifting curbs on liquor sales was rampant increase consumption of methanol, an industrial solvent. In January 2002, the Tamil Nadu government under >O. Panneerselvam started selling low-cost liquor after over 100 people died the previous year due to methanol consumption. Low-cost liquor was, in fact, sold in the 1990s by the government.
Anti-liquor movement
People of Tamil Nadu spearhead the anti-liquor movement earnestly and continue to struggle to get all liquor outlets run by the state government. As common folk take steps to shut down the liquor vending shops, there exists a tensed situation all over the state. In many places people and police clash as they demolish the state liquor shops.
In August 2015, a dawn to dusk bandh called by some opposition parties in Tamil Nadu did not disrupt normal life even as the state witnessed a series of protests demanding total prohibition. The anti-liquor movement in Tamil Nadu appears to be growing stronger with the protestors demanding that all liquor stores be shut. Outside the Madras High Court, a group of law college students staged a protest demanding prohibition. The police were out in large numbers to prevent violence across the state after student protesters ransacked a state-run liquor store in Chennai. A protestor said, "The police is the one protecting the The Tamil Nadu State Marketing Corporation (TASMAC) . We are protesting against the government in peaceful manner."
Popular anti-liquor movement positively influenced the policies of major parties. It came as nothing short of a shock to other political parties when Jayalalithaa did a volte-face barely a month before the elections – promising phased prohibition in the state. The move virtually pulled the rug from under the opposition DMK, which wanted to make prohibition one of its main poll planks.
In April 2016, while kicking off the AIADMK's campaign seeking a second term, the then Tamil Nadu Chief Minister Jayalalithaa had announced that her government will implement prohibition in a phased manner if her party is voted to power. A couple of months before the poll, minister for prohibition and excise Natham Viswanthan declared in the assembly that liquor prohibition was not on the state's agenda – a move that was welcomed by employees in the liquor trade as well as the Tamil Nadu liquor consumers' association.
It came as nothing short of a shock to other political parties when Jayalalithaa did a volte-face barely a month before the elections – promising phased prohibition in the state. In fact, the move virtually pulled the rug from under the opposition Dravida Munnetra Kazhagam (DMK), which wanted to make prohibition one of its main poll planks. Former deputy chief minister and party treasurer MK Stalin had dedicated his mass contact programme – Nammakku Naame – last year to affirming that the M Karunanidhi-led party would enforce prohibition in the state if voted to power. The DMK in its election manifesto released on Sunday promises total prohibition in the State. The P-word is likely to figure in the manifestos of all major political parties and alliances.
The AIADMK government's eleventh-hour move – seemingly aimed at appeasing the state's sizeable chunk of women voters – also exposed her to sharp attacks from opposition leaders. "What has she been doing for five years now?" chorused opposition leaders EVKS Elangovan of the Congress, Tamilisai Soudarrajan of the Bharatiya Janata Party (BJP), Anbumani Ramadoss of the Pattali Makkal Katchi (PMK) and Captain Vijayakanth of the Desiya Murpokku Dravida Kazhagam (DMDK) – alleging that her move was inspired by politics, not public welfare.
DMK patriarch M Karunanidhi promised total prohibition in the party manifesto released on Sunday, an assurance that Jayalalithaa criticised by saying that the DMK leader did not have the moral right to assure any such thing when it was he who had lifted the ban way back in 1971.
Tamilisai Soundarrajan, president of the BJP's Tamil Nadu unit, claimed that neither the DMK nor the AIADMK were serious about enforcing prohibition. "Jayalalithaa's promise of phased prohibition is as unbelievable as Karunanidhi's declaration of total prohibition," she told mediapersons on Monday, adding that the BJP stood for prohibition in the state because it cared for the plight of the poor.
While PMK chief ministerial candidate Anbumani Ramadoss wondered why Jayalalithaa had suddenly remembered prohibition, he did not fail to notice the silver lining in the announcement. "Even so, it is a victory for us as we were the ones who first launched the campaign for total prohibition," he said.
Prohibition law
Alcohol Prohibition in Tamil Nadu is governed by State Prohibition and Excise department as per Tamil Nadu Prohibition Act, 1937. TASMAC, state government owned company controls the wholesale and retail vending of alcoholic beverages in the State. On 2016 may 24, After swearing-in J. Jayalalithaa has announced to close 500 liquor shops and reduce the business hours of State-run liquor shops across the State.[1] On 20 February 2017, The first office order signed by the Chief Minister Edappadi K. Palaniswami was the closure of 500 liquor outlets owned by the public sector TASMAC. This is in addition to the 500 liquor outlets closed down by late Chief Minister J Jayalalithaa in May 2016.
Madras Abkari Act, 1886 was imposed and set in place a strict regulation which banned the local manufacturing of alcohol and confined it to central distilleries where excise duty was paid prior to being sold.[2] This British tax policy favored the consumption of foreign liquors over more traditional drinks such as toddy and country liquors. One fifth of the Madras Presidency population consumed alcohol. Excise revenue from Madras Presidency accounted for as much as 38% of its total revenue. Though prohibition was relaxed on other states after independence including former Madras Presidency regions, Tamil Nadu continued to adopt total prohibition until 1971. In 1971 the DMK government led by M. Karunanidhi suspended it in 1971 and allowed the sale of arrack and toddy. But later, the same government stopped the sale of these in 1974.
In 1981, the AIADMK government headed by actor turned politician M.G. Ramachandran lifted prohibition and reintroduced the sale of arrack and toddy. Due to wide use of the methanol in industries and there were no restrictions in other States, In 1984 September methanol was removed from the purview of the Tamil Nadu Prohibition Act. In 1987, the sale of arrack and toddy was again banned. During 1975-76 and 1988–90, illicit liquor claimed many lives in Tamil Nadu. In 1990, the DMK government revived the sale of arrack and toddy. In 1991 July 16, again the sale of arrack and toddy was banned by new government led by J. Jayalalithaa. Methanol was substituted and consumed under the illegal liquor trade. In 2002, Methanol brought again under Prohibition act.
The erstwhile Madras Presidency had implemented prohibition in Salem district as early as 1937 and gradually expanded it to several other areas. In order to compensate the loss incurred, sales tax was introduced by the Congress government headed by C. Rajagopalachari aka Rajaji. The government would grant 'permits' to individuals, who wish to consume liquor.
On October 30, 2015, police arrested Kovan alias Sivadas, a folk singer and a member of extreme Left group Makkal Kalai Iyakkam, who was criticising government's way of earning revenue by selling liquor. He was slapped with sedition charges claiming that his songs were anti-state and criticised Ms. Jayalalithaa. Most of the opposition parties rallied behind Kovan and sought his immediate release. Kovan is now out on bail.
Liquor policy
Prohibition was first introduced at Salem in 1937, and then implemented in other parts of the state in phases. In 1971, the DMK government headed by M Karunanidhi withdrew prohibition in view of the state's "bleak economic situation".
Even at the height of the anti-liquor movement in Tamil Nadu last October, the All India Anna Dravida Munnetra Kazhagam (AIADMK) government slapped sedition charges against folk singer S Kovan for criticising chief minister J Jayalalithaa over her reluctance to ban liquor trade in the state.
Calls for prohibition in Tamil Nadu have grown louder after activist Sasi Perumal died while demanding the closure of a liquor store in Kanyakumari on Friday. Following his death, opposition parties like the MDMK and the VCK called for a state-wide dawn to dusk bandh. But normal life remained largely unaffected with shops remaining open and buses plying across the state. Leading the protest, former MP and VCK leader Thol Thirumavalavan said, "We are protesting not to get votes, but for people's welfare. Today the Tamil Nadu government has reached a point where they protect the TASMAC shop rather than the people of its state."
The ruling AIADMK has however dismissed the anti-liquor protests and the bandh as a political stunt by its rivals in the run up to the 2016 Assembly elections. Considered the cash-cow for the government state-run liquor stores brought in over Rs 26,000 crore last year. CR Saraswathi, Spokesperson of the AIADMK on the eve of poll sharply reacted to the protests describing them as a mere election gimmick. She said "all these opposition party people whether MDMK or otherwise – just for election they are creating a problem. It's not for the welfare of the people. Even Vaiko was with AIADMK and DMK alliances. They can't face Amma on political ground. They want to create a law and order problem. People will never support them".
But with AIADMK's arch-rival the DMK also planning to hold protests demanding total prohibition in the days to come the question then was: will the state-wide agitation force the Jayalalithaa government to re-think its liquor policy?
TASMAC
The TASMAC is governed by a board of five IAS officers, including a Managing Director, and the State Minister for Excise and Prohibition. The company earns revenue not only from liquor sales but also by granting annual licences to run bars near its retail outlets. According to its website, the TASMAC has 41 depots in five regions and runs over 6,800 retail outlets across the State. It procures beer locally from three manufacturers and hard liquor from six manufacturers. Certain alcohol products are imported from other States.
The annual revenue of TASMAC stood at Rs. 26,188 crores in FY 2014-15.>According to government data, more than 70 lakh people consume liquor every day through TASMAC outlets. In January 2016, the company sold 48.23 lakh cases of liquor.
There was a time when alcohol consumption was linked to antagonists and Tamil cinema 'heroes' would avoid drinking on-screen. MGR the chief minister might have had a different stand on prohibition, but MGR the actor never drank on-screen.
In the Tamil movie Neenga nalla irukkanum, which deals with alcohol addiction, the then chief minister Jayalalithaa played herself. Her government would help a woman rehabilitate her alcoholic husband.
TASMAC has replaced 'wine shops', the slang to denote retail IMFL outlets. These days, Tamil protagonists and female leads do not shy away from drinking on-screen. It is common to have words such as 'party', 'drinking', 'open the bottle,' ' thanni', 'kudi' and 'TASMAC' in Tamil film songs. There is even a Tamil cinema named Madhubaanakadai.
When Ms. Jayalalithaa came back to power in 2002, she not only cancelled her predecessor Panneerselvam's order on cheap liquor, but also brought the retail sales of alcohol under government control. This move gave TASMAC monopoly over liquor sales in Tamil Nadu.
Ever since the TASMAC's outlet was opened in 2012 near a school and a church, the residents of Unnaamalaikkadai in Kanyakumari district have been demanding its closure. Fifty nine year old Gandhian and anti-liquor activist Sasi Perumal joined their protest, which went to 1000th day on June 30, 2015. During the protest on July 31, Perumal climbed up a mobile phone tower and began losing his consciousness in the high altitude and was rescued and rushed to a government hospital, where he breathed his last. Following his death, protests erupted across the state targeting TASMAC outlets.
Liquor politics
Prohibition has taken centre stage in the 2016 Tamil Nadu Assembly polls, after a series of protests in 2015. Parties such as the PMK and the MDMK have consistently demanded total prohibition in the State. Former Union Minister Anbumani Ramadoss, the CM candidate of the PMK, in his 'blueprint for development' not only mentions closure of government-run liquor shops, but also claims to have alternative revenue sources to offset revenue loss from prohibition.
Tamil Nadu was probably the first State to have a blanket ban on liquor. Today, several of the State's welfare measures, including freebies, are funded by the revenue earned through liquor sale.
Government had to give police protection to these shops. The outlet in Unnaamalaikkadai was shut down immediately after Perumal's death, but only to be reopened few days later.
Targeting the upmarket segment, the company opened its first premium outlet, TASMAC Elite, inside a shopping mall in Chennai in 2013. There are plans to open over 450 Elite outlets in urban and semi-urban areas in every district.
While political parties such as the PMK and the MDMK were consistent in demanding a total prohibition, they often protested against setting up new TASMAC outlets and the recent TASMAC Elite. Gandhian movements, women's groups and civil society have voiced against more individuals, especially youths, being lured into alcohol consumption. But three recent agitations are worth mentioning in the anti-alcohol fight. In August 2015, residents of Kalingapatti, a village in Tirunelveli district, tried to lock down a TASMAC outlet functioning there. The village is the hometown on MDMK chief and coordinator of the People's Welfare Front (PWF) Vaiko. The protest was lead by his nonagenarian mother Mariammal. When protestors tried to ransack the outlet, police resorted to lathi-charge and fired tear gas. The Kalingapatti Panchayat, earlier passed a resolution demanding closure of the liquor shop. Workers of the VCK, an ally of MDMK, too joined in later.
Liquor trade thrived whether the liquor is allowed or banned by the state as most of the liquor lobbyists and traders belong to DMK or AIADMK. . Whenever government imposed prohibition, the illegal sale of toddy and arrack along with consumption of methanol, an industrial solvent resulting in loss of several lives, Which paving way for lifting the ban.[6] In 2001, prohibition was lifted again and TASMAC became the wholesale monopoly for alcohol. In January 2002, the Tamil Nadu government under O. Panneerselvam started selling low-cost liquor through TASMAC. In 2014-15, the annual revenue of TASMAC was Rs. 26,188 crores and the company sold 48.23 lakh cases of liquor.
However, nobody seems to be talking about how the revenue loss of up to Rs 27,000 crore per annum made through the government-monopolised liquor trade will be compensated. The Tamil Nadu State Marketing Corporation (TASMAC), which controls the liquor trade in the state, has grown steadily over the years – from Rs 139.41 crore in 1983-84 to Rs 7,335 crore in 2005-06 and now to over Rs 27,000 crore. There are about 6,800 liquor outlets in the state.
Observation
Tamil Nadu government must, in view of strong anti-liquor movement at all levels, impose total prohibition at least for full year and then v review the situation later to make remedial steps to help the poor.
The continued mass movement against liquor evils makes their life difficult as they are unable to go for daily work to earn money, make their livelihood complicated and perplexed. This in the long run would affect economy of the state. Implications are disastrous for the people and state, though the rich and liquor lobbyist continue to mint huge money.
When a government denies the rights of people and does exactly what the people do not ask for the government commits serious crimes, unless people are ultra fanatic like Hindutva minded Indians. Tamils are not demanding anything fanatically communal but only genuine needs without harming the interests of any section of the society. Tamil Nadu is committed to welfare of people and they must read and the writing on the wall and listen to their own conscience.
Instead of piling up problems, the government would do better by trying to honestly solving the people's problems one by one. That is perhaps democracy.
India should strive for total prohibition. The Modi government should make law to declare India a liquor free nation.
Liquor should be avoided even at high parties by the government.
That is the way a government should show for the people emulate. Empty words of principles do not any sense.
The sizzling "Political Matrix"; What will happen now?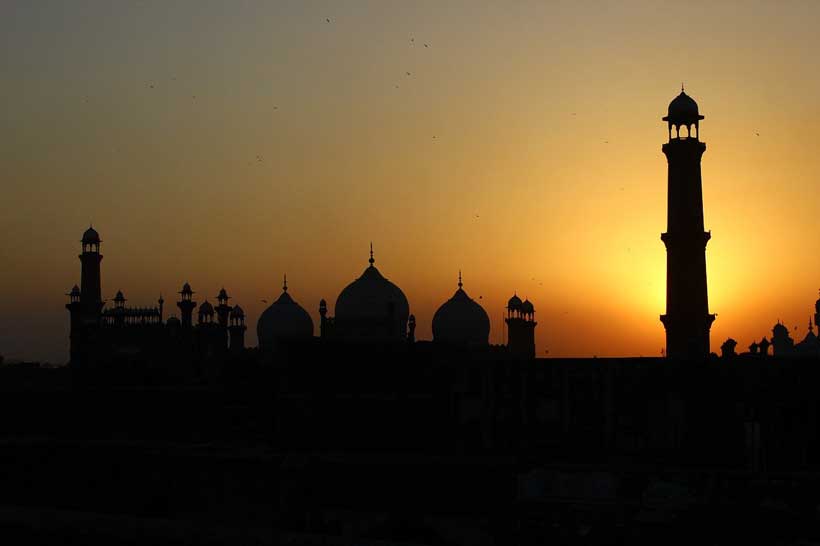 Politics in Pakistan is unfortunately leaving scars that will fade away not that easily. Islamabad today is wrapped in thick political clouds since past few weeks. These last few weeks have altered all assumptions and calculations in the national political matrix. While the political landscape today is sizzling with intensity, aggression and strain the economy is shattering every day. Who is to blame for? What will happen now? And will sanity prevail?
The entire edifice of the "conspiracy mantra" which even made PTI commit violation of the constitution stands demolished today. It was one of the worst advices Imran khan could ever get from his party among the list of many others. Sadly he made his entire politics captive to this conspiracy myth. But today no one questions them on the impact it had on our foreign policy. US today feels betrayed, Saudis not ready to give aid, Chinese worried about their stakes and it continues. So diplomatically this conspiracy mantra has damaged Pakistan like anything.
Imran Khan's followers see nothing wrong in what he says and what he does. They absolutely reject all the facts, all the logics and embrace the rhetoric which is fuelling more today with a greater intensity. Imran khan is leading this campaign more aggressively. Khan very well knows that bringing large crowds to Islamabad will have an impact only if there is some kind of aggression. The leaders on different occasions already hinted towards an aggressive March. He very well realizes that the figure of 2.5 Million is unrealistic but keeping in view the size of Islamabad, 0.1 Million crowd will even be perceived as a bigger crowd. So can he force the early elections at this stage? How will the government react to it? For instance let's accept this narrative that the pressure of crowd aids PTI in getting an early election call and PTI wins it. So now what next? How will you deal with the mighty US? The economy is already sinking. You need aid to feed it but no one is providing you that. Then how will you stop dollar from going above 200? How will you provide relief from the soaring fuel prices when you won't have money for a subsidy even? Forget about one lakh jobs and 50 lakh houses.
From the past few weeks we haven't heard any PTI leader telling any economic plan or any diplomatic plan to revive relations. How will you deal with the IFI's, World Bank & IMF when they're all US controlled and as per your narrative you won't accept "Amreeka ki Ghulami" or USA's dictatorship.
So now what options the present regime has? The government would of course like to stop this building dangerous momentum of "Azadi March". They would not like any big clash in Islamabad which results in bigger mess and chaos. The PDM government also has a much bigger fish to deal with, the same sinking economy. They came into power with this narrative to fix economy as former Premiere was unable to do it. The key cabinet members made more than two different official visits. The instructions are coming from London today as a decisive power so who will run the government? Who will run the system? Will the IMF aid? What will be the upcoming budget about? This upcoming budget is a bigger risk for this government along with an already announced to Long march call. Khan has already played a dangerous narrative especially with the blame of another conspiracy being made about his Life.
The stakes, the narrative and the politics of every party is at risk today. But above that, Pakistan is at risk. The dread is in the air. The end of May will be heated ferociously in Islamabad, whether politically or meteorologically.
Sri Lankan economic crisis and the China factor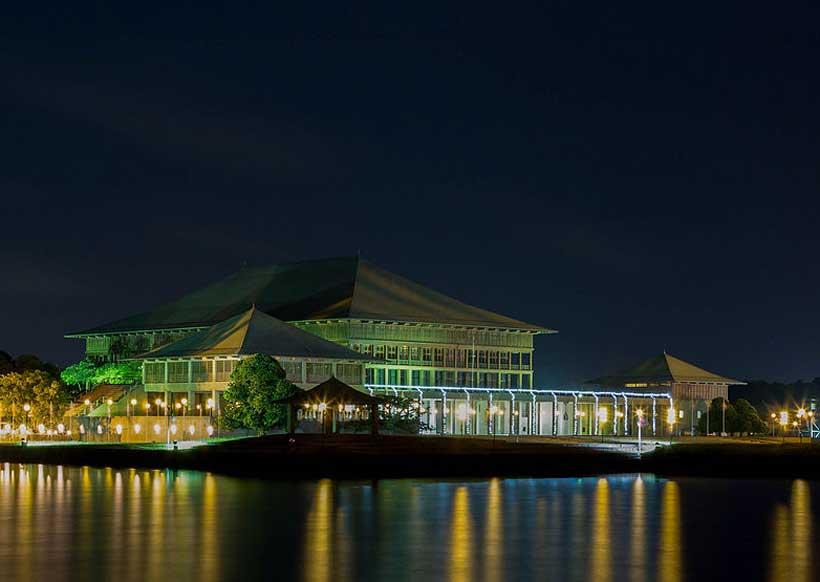 After the resignation of Mahinda Rajapaksa, Ranil Wickremesinghe, who is the sole member of the United National Party (UNP), was sworn in as Sri Lankan Prime Minister on Thursday, May 12, 2022. Wickremesinghe will be holding the position of Sri Lankan PM for the sixth time. While the new Sri Lankan PM is a seasoned administrator, the task of restoring even a modicum of normalcy to the island nation's economy, which is currently facing its worst economic crisis since its independence in 1948 seems to be a Herculean task (Wickremesinghe has clearly indicated, that his first task will be ensuring the supply of electricity, diesel and petrol to the people).
The grave economic crisis, which has resulted in acute shortage of food and essential commodities have brought ordinary people on the roads and demonstrations have resulted in violence and loss of lives (the Sri Lankan President had to declare a state of emergency twice first last month and then earlier this month). There had been a growing clamor for the resignation by President Gottabaya Rajapaksa but Wickremesinghe was sworn in after the exit of Mahinda Rajapaksa (protests have been carrying on even after the swearing in of Wickremesinghe)
During his previous tenure, Wickremesinghe had tried to reduce Sri Lanka's dependence upon China, and in his current tenure he will be compelled to do the same. He had also been critical of the previous government for not approaching the IMF for assistance (Wickremesinghe has been repeatedly accused of being pro-west and having neoliberal leanings by many of his political opponents).
It would be pertinent to point out, that the PM had also batted for a coordinated regional response, by SAARC vis-à-vis the covid19 pandemic. The new Sri Lankan PM has also been an ardent advocate of improving ties with India.
While it is true, that Sri Lanka finds itself in the current situation due to economic mismanagement and excessive dependence upon the tourism sector (which faced a severe setback as a result of covid 19), it is tough to overlook the level of debts piled vis-à-vis China, and the fact that the Island nation was following China's model of economic growth with a focus on big ticket infrastructure projects.
Another South Asian nation — Pakistan which witnessed a change last month where Shehbaz Sharif took over as Prime Minister, replacing Imran Khan, also faces daunting economic challenges. Pakistan's foreign exchange reserves were estimated to be a little over $ 10 billion on May 6, 2022 and the Pakistani Rupee fell to its all time low versus the US Dollar on Thursday, May 12, 2022. Shehbaz Sharif ever since taking over as PM has repeatedly reiterated the importance of Pakistan's ties with China and the Foreign Minister Bilawal Bhutto in a conversation with his Chinese counterpart alluded to the same, with Pakistan's Foreign office in a statement released after the conversation between Bhutto and Wang Yi said:
"underscored his determination to inject fresh momentum in the bilateral strategic cooperative partnership and add new avenues to practical cooperation".
Yet, China has categorically said that it will not provide any financial assistance until Pakistan resumes the IMF aid program. Pakistan has been compelled to look at other alternatives such as Saudi Arabia and UAE, which have also said that without the revival of the IMF program aid will not be possible. Only recently, Chinese power companies functioning under the umbrella of the China Pakistan Economic corridor (CPEC) have threatened to shut down their operations if their dues (to the tune of 1.59 billion USD) are not cleared. China had also reacted very strongly to the terror attack on Karachi University in which three Chinese teachers lost their lives, this is the second such attack after 2021. China in recent years had also indicated to Pakistan, that it was not happy with the progress of the China Pakistan Economic (CPEC) project. The current government in Pakistan has repeatedly pointed to this fact.
One point which is abundantly clear from the economic crisis in Sri Lanka as well as the challenges which Pakistan is facing is that excessive dependence upon China has disastrous consequences in the long run. If one were to look at the case of South Asia, Bangladesh has been astute by not being excessively dependent upon China – it has maintained robust economic relations with India and Japan. Given the changing economic situation it is becoming increasingly important for developing countries, especially in South Asia, to join hands to confront the mounting challenges posed by excessive dependency upon China. US, Japan and western multilateral bodies and financial institutions need to find common ground and provide developing countries with an alternative economic narrative. It is also time for India along with other countries in the South Asian region to find common ground and focus on robust economic cooperation.
Afghanistan's humanitarian crisis and Taliban's obsession with women's rights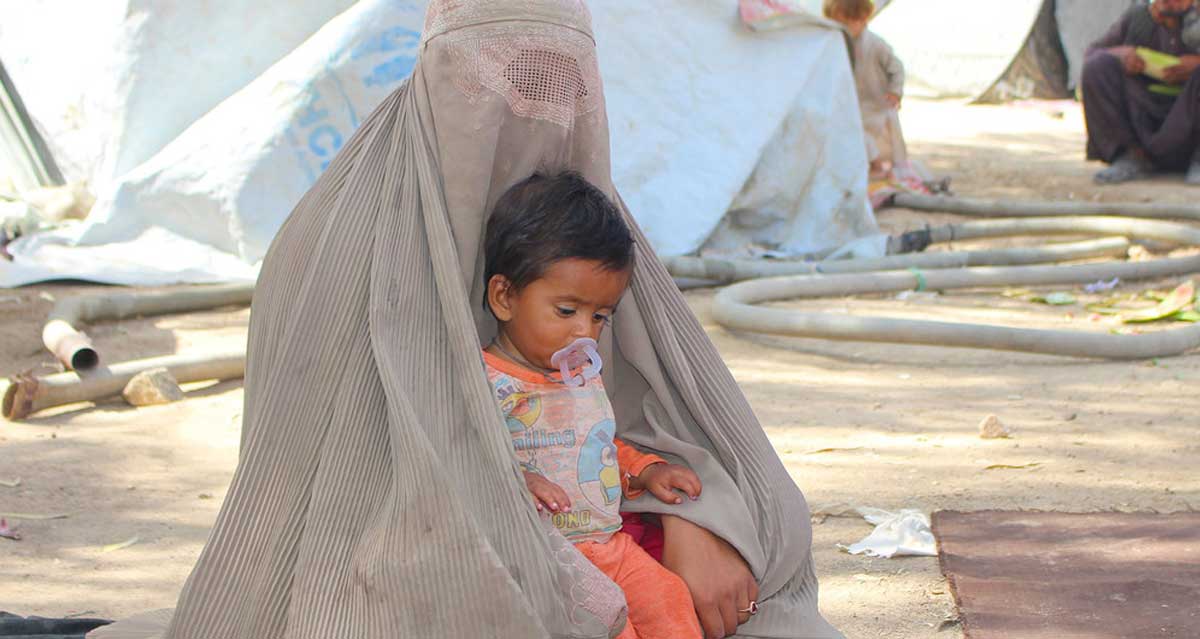 The Taliban's latest move to restrict the rights of women points to an obsession with women's rights. This is in stark contrast to the neglect the regime is showing in addressing an ever worsening economic and humanitarian crisis. With Afghan's facing poverty and starvation, the Taliban needs to focus on rebuilding the country, and this can only be achieved by respecting the rights of women.
This comes after the Taliban ordered all women to cover their faces in public, making it the latest restriction on the rights of women by the oppressive regime. The Taliban has previously forbidden women from travelling long distances unsupervised or working outside of the healthcare sector. The Taliban also faced international outcry earlier this year when they backflipped on a decision to allow women and girls to attend secondary school and university, making it impossible for women to receive an education.
The Taliban's treatment of women is not a new development. During the regimes previous reign, between 1996 and 2001, it was described as the least feminist movement in the world. The Taliban forbade education, employment and access to healthcare delivered by men, while also making the veil mandatory and forbidding women to leave the home unless accompanied by a male family member. This was seen as the strictest interpretation of Sharia Law.
Contrary to claims made by the Taliban, the latest iteration of the movement is now attempting to do the same by systematically removing women from public life.
The difference this time is that, since the US withdrawal, the country has experienced an economic and humanitarian crisis. This is largely due to poor governance, the freezing of central bank assets by the US and the withdrawal of foreign aid in response to the Taliban takeover.
The situation is dire. Half the population, approximately 20 million people, are facing acute food insecurity, malnutrition, and hunger. Healthcare is notoriously difficult to access, and poverty is widespread, with women, persecuted minority groups and former government employees refused work and unable to provide for their families. The crisis is so critical that families are resorting to selling their children to delay starvation.
This raises the question of why the Taliban is so obsessed with restricting the rights of women when Afghanistan is falling apart around them. Strict adherence to Sharia Law aside, this attack of women's rights is clearly to the Taliban's detriment and the detriment of the people of Afghanistan. This position must change for the country to rebuild.
First and foremost, the actions of the Taliban and the humanitarian crisis is making the situation of women much worse, as women are one of Afghanistan's the most vulnerable groups. The restriction of their rights has resulted in a lack of income and education, making women reliant on their families for food, water and sanitation products. This is meant that women are not only facing poverty and starvation, but they are also increasingly at risk of exploitation by family members and their communities.
Second, the removal of women from the workplace also affects Afghanistan as a whole. While the Taliban has allowed women to work in the health sector, many have not returned to work, dramatically reducing the number of doctors and nurses able to treat other women, particularly in rural areas. On top of this, women that have returned have not been paid, and are reliant on aid agencies to feed their families.
Outside of healthcare, women have been completely removed from the workplace, including in government, the judicial system, charities and aid agencies. Under the Karzai and Ghani governments the wages of women played an important role in providing for families through their increased workplace representation. With their right to employment suddenly removed, this has played a fundamental role in the causing poverty levels to rise throughout the country.
Third, the Taliban is desperate for international recognition, and that recognition and the aid that comes with it is tied to respecting human rights. The Taliban's abhorrent treatment of women means that the frozen assets held by the US, and aid from the international community, will continue to be out of arms reach. This will leave the country short of much needed funds to avert the current crisis, leaving those most vulnerable, particularly women, at risk of starvation.
While the international community shares some blame for the humanitarian crisis by withholding assets and restricting the flow of aid, it is also the Taliban's responsibility, under international law, to treat its citizens as per their human rights.
For this reason, if the Taliban is interested in allowing Afghanistan to rebuild, then it must realise that economic relief is directly tied to the human rights of women.
Allowing women to participate in society, through attending school and participating in the workforce, will have a net benefit for Afghan society by increasing education levels, workforce participation and, in the short term, reduce poverty levels.
Respecting the rights of women will also allow aid to flow into the country, helping alleviate the worst effects of the humanitarian crisis that has engulfed the country and will allow aid agencies to monitor human rights throughout Afghanistan.
This creates an opportunity for the international community to pressure the regime into respecting the rights of women. This will help to alleviate the humanitarian crisis and will go a long way to improving the lives of women and girls by giving them an opportunity to get an education, enter the workforce and participate in society.