Trump's Business Ties to Russia and the Firing of James Comey
[yt_dropcap type="square" font="" size="14″ color="#000″ background="#fff" ] O [/yt_dropcap]f course there is nothing wrong to do business with Russia sub-committee chair Sen. Lindsey Graham has declared at a hearing on May 8th. The problem is that Trump has always adamantly denied it. On January 11 2017 Trump tweeted that "Russia has never tried to use leverage over me, I HAVE NOTHING TO DO WITH RUSSIA — NO DEALS, NO LOANS, NO NOTHING!"
But there is a different version on this matter coming from his own sons Eric and Donald Jr. Trump junior, who in 2008, said that "the Trump Organization sees a lot of money pouring in from Russia. Russians make up a pretty disproportionate cross-section of a lot of our assets."
Moreover, golf writer James Dodson has revealed to WBUR that Trump's son Eric bragged in 2014 that the Trump family had secured access to $100 million from Russian lenders to fund their golf courses. Dodson has said that "He just sort of tossed off that he had access to $100 million, and I said, 'Eric, who's funding? I know no banks — because of the Great Recession — that have touched a golf course. … It's dead in the water the last four or five years.' And he replied, 'Well, we don't rely on American banks. We have all the funding we need out of Russia.' I then said, 'Really?' And he said, 'Oh, yeah. We've got some guys that really, really love golf, and they're really invested in our programs. We just go there all the time.'"
Those wouldn't be the only instances when Trump's sons have boasted of ties to Russia. So, obviously somebody is lying big time. It's either Trump, or his sons, or Dodson. Or it's all "fake news" as Trump claims. Or perhaps the intelligence agencies are conducting a "witch hunt." Readers can of course conjecture on the matter but Intelligence agencies are looking into the matter too and gathering facts which will eventually be surface. What is still needed an independent investigator with power to subpoena and prosecute. Congress may soon demand it. Sen. Graham has already announced that he wants to investigate the matter of Trump's business connections to Russia.
Former Director of National Intelligence James Clapper appears to have signaled during a hearing before the Senate Judiciary Committee on Monday the 8th of May that the intelligence community is currently scrutinizing President Donald Trump's business ties to Russia.
Republican Sen. Lindsey Graham, the chairman of the Senate Judiciary subcommittee on crime and terror, asked Clapper if he ever found "a situation where a Trump business interest in Russia" gave him "concern." "Not in the course of the preparation of the intelligence community's assessment," Clapper said. Graham pressed Clapper on whether he had ever come across such a situation, to which Clapper replied, "I can't comment on that because that impacts an investigation."
In other words, Clapper could not comment in an open forum without revealing classified information, but the hint is clear: the investigation into the Russia connection is ongoing and will not be put to rest any time soon. That may explain the attempt on May 9th to squash it by unceremoniously firing the FBI director conducting the investigation. The plot tickens. Stay tuned for follies to come.
Comey treated in Thuggish Mafia Style by the White House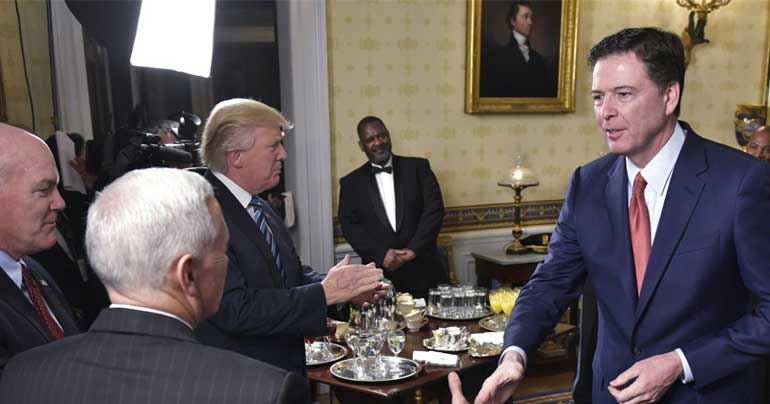 Former FBI Director James Comey is furious at the lack of respect the White House has showed him by the way he was fired, worthy of a Mafia operation, sources confirm.
Trump's Dumb Ideas for Economic Growth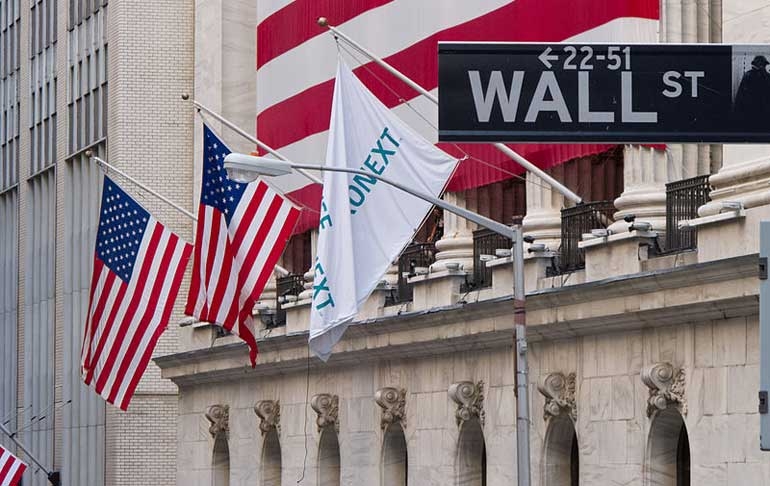 [yt_dropcap type="square" font="" size="14″ color="#000″ background="#fff" ] I [/yt_dropcap]f there's an economic idea that Donald Trump and his economic advisers continually reiterate it is that slashing taxes inevitably leads to economic growth. Let's see how true this idea is.
The Demeaning of the Office of the President
[yt_dropcap type="square" font="" size="14″ color="#000″ background="#fff" ] C [/yt_dropcap]NN has recetnly reported that President Trump's latest anti-media attacks "are beneath the dignity of the office of the President." In an interview with Time magazine, Trump insulted CNN's Chris Cuomo and Don Lemon and criticized MSNBC's Joe Scarborough. He also called CBS late-night host Stephen Colbert a "no-talent guy."