The Operational Ranks and Roles of Female ISIS Operatives: From Assassins and Morality Police to Spies and Suicide Bombers
Authors: Asaad H. Almohammad, Ph.D. & Anne Speckhard, Ph.D.
[yt_dropcap type="square" font="" size="14″ color="#000″ background="#fff" ] B [/yt_dropcap]efore deploying sources to collect information on the roles and functions of women in ISIS-held territories, a number of Syrian women rights activists were contacted. Approaching any topic that relates to violent jihadists and radicalization in Raqqa is often explained by the locals in terms of before and after ISIS takeover of the city.
One of the activists, who worked in an organization that focused on women's health, reported:
"Things were never great before the radicals' takeover of the city, before the days of darkness. As a woman working on the prevention of domestic abuse and raising right-based awareness among women in rural areas, I was troubled by the culture of silence and unquestioned obedience created by shaming women at many fronts. Things weren't always bad, we had our wins. We made some progress; like girls' education in rural areas, weakening a culture of servitude, the use of contraceptives… Daesh did to men what many men did to women before. You would expect that from radicals. But to see women oppressing, abusing, and belittling other women at this scale, it feels like betrayal. It is so repulsive that I feel nauseous. You know they have an office for Daesh women? If somehow you forget yourself and speak loudly or take off your gloves, you should pray that if Daesh catches you that it is the Daesh men. You can beg the men, you can apologize, there is a chance that they would limit their abuse to verbal. Daesh women have no hearts."
Indeed, in ICSVE interviews of Syrian ISIS defectors, including two women who served in the ISIS hisbah (Islamic police) we learned that women are the most brutal enforcers and take women who infringe on the dress and moral codes of ISIS to prison to flog and bite them. Women have actually bled to death after being bitten on their breasts and other fleshy parts with a metal "biting" device used for punishment.[1]
Women were among the earliest targets of ISIS. From slavery and sex trafficking to imposing strict Islamist rules and punishments preventing personal freedom and education, ISIS misogyny has been evident. While women to the largest extent are victims of ISIS atrocities, they also play significant roles in the terrorist organisation.[2] Without any reported combat presence, women's role in online recruitment and the enforcement of ISIS Islamist rules and codes have been documented.[3] It is noteworthy that previous research argued that Islamist jihadi groups from conservative societies in which women do not play equal roles to men in working outside their homes often do not use women as suicide bombers or allow them to take combat roles until they get desperate.[4] Unlike Chechens groups who used women as bombers from the beginning, Palestinians and Iraqis jihadi groups abstained from using female bombers until it presented a clear advantage.[5] For example, when terrorist organizations' leaders realized that male operatives became unsuccessful in passing through checkpoints while women could still hide bombs while breaching, they started using female bombers. To that effect, uncovered marriage certificate of ISIS' brides[6] shows that both the husband and wife declare, 'under conditions of wife,' that:
If the Prince of believers [Baghdadi] consents to her carrying out a suicide mission, then her husband should not prohibit her.
It is safely argued that ISIS might be looking to use more female suicide bombers in the future. Eighteen year old, Diana Ramazova, the Russian national who carried out a suicide attack outside a police station in Istanbul's historic Sultan Ahmet quarter in Istanbul after her husband was killed (while serving ISIS) is an instance of an ISIS female suicide bomber acting outside ISIS-held territories. Ramazova, converted after meeting Abu Aluevitsj Edelbijev, a Norwegian citizen of Chechen origin, in an online forum and later married and honeymooned with him for three months in Istanbul. The two then traveled in Turkey and entered Syria in July of 2014. Edelbijev is believed to have been killed fighting for ISIS in December of 2014. At that point two-months pregnant and a widow, Ramazova—illegally crossed back into Turkey—possibly sent by, or fleeing ISIS. Once inside Turkey, she made her way north to Istanbul by taxi where she stayed in a hotel until January 6, 2015, when she used two hand grenades to attack the Istanbul tourism police station.[7] Whether or not ISIS deployed her has still not been established and ISIS has never publically claimed the attack. However, she had enough money to take a taxi all the way from the Syrian border to Istanbul and to stay in a hotel once there. It's possible that in her grief over her husband's death, she volunteered for such a mission rather than marry another fighter. If she was operating under ISIS, she would have been one of the first ISIS-related female suicide bombers sent to attack outside of ISIS held territory.[8]
A limited number of research papers focused on ISIS' success in attracting women to join its ranks[9] provided some insight into the role, albeit non-militant functions, the daily life of Western women, what ISIS promises them, and how it views women recruits. It is noteworthy that the cited research relied largely on social media and defector's accounts in deducing its findings. To that end, the understanding of operations, functions, rank, directorate-based affiliation, and population of women in ISIS' ranks is yet to be fully crystalized.
A previous report as well as defector interviews commented on the potential activation of an all-female death squad by ISIS.[10] That report relied on information obtained from former ISIS members and suggested that the group limited its recruitment of suicide bombers to local women. In the absence of intelligence information and due to the limited number of women who have successfully escaped ISIS strongholds, the role of women, including Western migrants, might have been misrepresented. As such, this endeavour attempts to clarify a number of different roles and functions of ISIS' female members (both local and foreign).
To that end information obtained from trusted sources in ISIS strongholds was used to portray the entities that oversee female-based activities. The following figure demonstrates the divisions and subdivisions that run the women-based Kataib (battalions). It also details the types of operational duties for each battalion. That includes the enforcement of sharia laws, surveillance, combat, intelligence, assassination, and infiltration. Moreover, the geographical reach of each battalion is outlined. Additionally, details about multiple leading women in ISIS' ranks are presented along with the type of training provided to their respective battalions. Last but not the least, the figure displays the origin of registered and trained female recruits and size of the battalions.
Indoctrination, Recruitment and Registration
In June of 2013 ISIS declared Raqqa as its headquarters. At the same time ISIS was reported to engage in a wide campaign to appeal to the vulnerable populations in Raqqa taking charge of complaints filed by the public. It is noteworthy that at that time the city of Raqqa hosted a large number of internally displaced persons from other governorates[11]. At that time, Raqqa was one of the safest and most accommodating cities to people fleeing violence elsewhere in Syria. Syrians even referred to Raqqa as Hotel Revolution as it served a humanitarian function in hosting families affected by and escaping al-Assad's regime atrocities. Some, both displaced and local civilians escaped the city before ISIS made it its capital; others didn't have the means to flee to other Syrian cities or neighbouring Turkey, nor understood the importance of doing so. Arguably Raqqa was left with a large number of vulnerable people like orphans, widows, and the poor.
ISIS members, mostly males at the time, paid a significant effort to attract vulnerable populations to embrace its message and join its ranks offering them pay, food, propane allowances, stipends if their sons or husband's were killed in battle, etc.. In early 2014, ISIS women also started to take part in that campaign. Along with their male companions, early female ISIS operatives made door-to-door visits to hand out food and money to poor residents and displaced persons and offering marriage to ISIS cadres to unmarried young women. These women also engaged in spreading ISIS' ideology and raising awareness about the group's Islamist rules and codes. In addition, they invited women to take sharia courses in the local mosques. A number of mosques were assigned the task of indoctrinating women and young girls. These mosques are namely, Al-Nūr, Imam Nawawi, and Umar Bin al-Khatab. The courses are now provided by ISIS women.
Another tactic ISIS used to get women to their indoctrination centers was via a policing force called the hisbah that used the carrot and stick approach with women who they deemed to have committed minor offences, such as wearing a face veil deemed too transparent, against their Islamist codes. The hisbah is group of male and female ISIS operatives, acting as the ISIS morality police, who intervene to coercively enforce the group's doctrine through arresting, fining, detaining, and punishing individuals who are seen to stray from ISIS' extreme Islamist rules. Women who get detained by the hisbah and are deemed to have committed minor offenses are fined 3,500 SYP on average. To 'cleanse' themselves from these sins they are forced to take a sharia course in one of the aforementioned indoctrination centees. According to interviews with defectors, including one woman who was herself a member of the hisbah, women who don't get off so easily are taken to ISIS prisons where they are disrobed and flogged by hisbah women mercilessly on their bare skin. And if they are really unlucky, bitten with metal teeth on their fleshy parts so badly that some defectors have reported women bleeding to death as a result.[12]
The softer approach is often taken with young girls and women who are poor, single, divorced, or widowed who ISIS wishes to seduce into their ranks. They are not only exempted from paying the fine, but also get paid to participate in the course. It is documented that ISIS recruiters have a higher level of success recruiting women through the softer approach.
A Chechen woman by the alias Aum Imarah, who worked as a physician before immigrating to Raqqa, is reported to be a key recruiter. She is also the leader of a female-only battalion. Her rank and battalion will be discussed in a later section. Aum Imarah works with the women of the hisbah in overseeing recruitment programmes that target local Syrian women. She is reported to have recruited over 130 women to ISIS' ranks. Given her nation of origin and heavy Arabic accent, that number is high.
Information obtained from trusted sources shows that ISIS has an office that handles the registration of women who wish to join its ranks. The office is located in an old Baathist youth centre in Raqqa, known as Hamida al-Tahir centre. The registration office encourages men coming from outside Raqqa governorate (foreigners and nationals) to register and recruit their wives and daughters into ISIS's ranks as well. Females who are interested in security, intelligence, Internet recruiting or combat roles provide their details to the registration office. Each registered woman is given a recruitment number.
A woman known as Aum Kahtan is in charge of the female registration office. Aum Kahtan handles archiving all the information on female recruits. She in turn reports to six key female ISIS players. Sources have reported some details on the aliases of Aum Kahtan's superiors:
Aum Mariam: Reportedly, a French national. She is reported to be the leader of al-Khansa battalion.
Aum Hiba: Reportedly, a French national believed to be Hayat Boumeddiene, France's most wanted woman. She fled France after her husband killed a trainee police officer. Now she handles the training of new recruits. She is reported to have participated in training female Emni (ISIS security forces) [13] operatives and Western ISIS women who are affiliated with battalions that function under other divisions (not the Emni).
Aum Muhammad: Reportedly a Tunisian national who was born with the name Subhiah.
Aum Fatima: Reportedly a Swedish national who was born with the name Lisan.
Aum Ibrahim: Reportedly a Tunisian national.
Aum Abdullah: Reportedly a Tunisian national.
As of mid-April 2017 ICSVE obtained data shows the registration office listed at least 800 trained females who are affiliated with three women-only battalions, namely, Khadija Bintu Kwaild, Aumahat al-Moaminin, and al-Khansa. These battalions, as demonstrated in the infographic, are affiliated with different ISIS entities. Moreover, al-Muhajirin Directorate was reported to oversee an elite women-only battalion known as al-Zarqawi Battalion. The obtained data indicates that battalion has no less than 480 trained recruits. That said, our investigation also uncovered a relatively new battalion known as Bintu al-Azwar Battalion. To that end, the appropriate point of departure is made through presenting the first all-female entity within ISIS; that entity is al-Dawa battalion. Its significance lies in having established two prominent all-female entities and setting the ground work for women's indoctrination, recruitment and training in ISIS as morality police, operatives, spies, infiltrators, assassins and in combat roles.
Al-Dawa Battalion
As mentioned earlier this battalion is the first all-female entity within ISIS. Members of this battalion took some basic sharia courses but were not trained to use weapons. In the early months of ISIS' takeover of Raqqa, sometime after June 2013, this all-female group was formed. At the time, Aum Luay, a Syrian national from Raqqa, emerged as its first commander. The group, now disbanded, had a wide range of activities, especially before the closure of public schools in Raqqa. They helped to spread ISIS' message through a campaign of door-to-door and schools visits. Members of al-Dawa handed out food, clothes, and money to those in need.
During that time, al-Dawa was not viewed so negatively by the locals, as the calculated moves of ISIS leadership to care for families affected by the conflict, particularly, orphans, widows, and the poor their desired effects among the local population. Al-Dawa operated under the protection of a Tunisian man known as Abu Mujahid. The group enjoyed the support of ISIS' leadership and cultivated support among the female local population in Raqqa (both residents and displaced persons).
It was later that al-Dawa started to promote female training for policing under the hisbah, security, and combat roles. It is noteworthy that members of al-Dawa lacked know-how regarding the use of arms. Abu Mujahid was tasked with the arrangements required for the training of al-Dawa members and new recruits. The battalion, however started to lose its popularity among local women when it began taking the lead in the enforcement of ISIS' dress code. That shift was largely noticed when the battalion led a campaign against women wearing high heels. During that time women who were seen wearing that style shoe were physically and verbally abused by members of al-Dawa. On one occasion they arrested a woman for not abiding by ISIS' dress code and flogged her 23 times. Henceforth al-Dawa became a feared entity in Raqqa.
The majority of al-Dawa's operatives were Syrians. That group was originally made up of 39 women. The group's base was one of the earliest targets of the American-led campaign; it was attacked on the 29th of October 2014, killing 32 members of al-Dawa. Before the attack the battalion helped to establish two other battalions, al-Khansa and Aumahat al-Moaminin. These two groups are still operational, but the remaining al-Dawa members disbanded after the attack. Despite its demise, al –Dawa Battalion set the ground work for future all-female entities serving ISIS. With the knowledge that ISIS gained from forming and running its first all-female battalion, its leadership managed to cultivate more support and recruitment among young girls and women in its declared capital of Raqqa. The next generation of female ISIS members have been better trained in a much wider variety of roles, better organized, and move involved in the broader organization.
Al-Khansa Battalion
Al-Khansa is one of the two battalions that emerged from and succeeded al-Dawa. The current commander of the all-female group is known as Aum Mariam al-Faransi. She is a French national of Tunisian descent. She was brought from Mosul, Iraq and entrusted by ISIS' directorate of fighters to lead the battalion. She is the wife of a key figure in that directorate and reports to him. The first leader of the group was born as Rahaf al-Madhun, a Syrian woman from al-Sukhnah, Homs. She was succeeded by a woman known as Aum Ahmad, who was born as Ibtisam al-Fahal. According to our sources, as well as defector interviews, Aum Ahmad used to own and run a brothel in the city of Raqqa before she "rehabilitated" herself under ISIS rule.[14] Before 2011, she had connections in the Syrian intelligence and army. She also worked as a fixer. Locals would pay her to bribe Syrian officials to resolve issues related to businesses or detained individuals. Sources reported that Aum Ahmad became very conservative before ISIS' takeover of Raqqa. Moreover, she was killed, though it is unclear how, when, and by whom exactly. Aum Mariam al-Faransi is the third and current commander of al-Khansa.
The majority of al-Khansa battalion are foreign women from Europe. Among the European women, the majority speak French. The group also has members from the Middle East and North Africa (MENA). Of the members from MENA, Tunisians are the largest portion. A small number of Syrian and Iraqi women are also reported to be affiliated with al-Khansa.
Members of al-Khansa battalion are given military and intelligence training. They are armed with Kalashnikov rifles and rocket-propelled grenades (RPGs). They are also trained to assemble and make gun noise suppressors from basic materials. Recruits of this battalion are taught surveillance methods and how to carry out assassinations. This battalion's main training camp is in a local institute in Raqqa, just opposite al-Fardus Bakery. The institute is called al-Khansa school. A woman who matches the description of Hayat Boumeddiene has been seen going in and out of that institute. Sources' reports seem to confirm obtained data that indicates Boumeddiene's trainees wear a brown uniform.
Al-Khansa battalion has been documented to conduct surveillance operations within ISIS' strongholds. As the commander of the battalion, Aum Mariam oversees the operation of al-Kansa under the direction of ISIS' directorate of fighters. She receives orders and reports to that directorate through her husband. The surveillance targets of this all-female group are those ISIS' directorate of fighters deemed suspicious, be it women, men, journalists, rival fighters, or other ISIS members.
Recently members of al Khansa battalion have been seen armed in the city of Raqqa. This might be an indication of an increasing threat or that they might have been activated to carry out combat missions. European members of al-Khansa who have been weapons trained and ideologically indoctrinated pose a significant threat if they manage to return to their countries of origin, particularly as many Western countries give light sentences or no sentence at all to women returning from ISIS, assuming they were coerced or naively followed their husbands into the terrorist organization. This has indeed created a conundrum in some Western countries where women plead ignorance and innocence upon their return and there is little evidence with which to convict them[15] other than travel to Syria, or their fighter husband's get convicted and they are allowed to live freely.[16] Some of al-Khansa's recruits have received years of intense training on the use of arms and assassinations and are highly ideologically indoctrinated. Their potential involvement in violent activities in Europe could be devastating. To that end it is important to mention that, based on information obtained from trusted sources, al-Khansa's surveillance operations in Syria have resulted in the killing of a number journalists and activists.
Aumahat al-Moaminin Battalion
Aumahat al-Moaminin Battalion is the other battalion, besides al-Khansa, that emerged from and succeeded al-Dawa. The battalion's office is located in Zahrat al-Furat Hotel in Raqqa, located above 23 Shibat Bakery. That office is within a center of the hisbah. An Iraqi woman was reported to be the commander of this group. She is known as Aum Jafar. Her second in command is another Iraqi woman who goes by the alias Aum Zaid.
This battalion is trained in the use of arms namely, rifles and handguns. Its members are also trained to carry out defensive combat roles. However, this battalion has not yet been activated to participate in combat. Instead, it operates under the leadership of the hisbah's committee and functions as its all-female arm. Its members are deployed to the streets to enforce, arrest, and inform on local civilians who are not abiding by ISIS' moral codes. While the entity's operations largely target and enforce penalties and punishments upon female populations in ISIS-held territories, they have also been reported to inform on male civilians.
Members of this battalion are heavily engaged in the indoctrination and recruitment activities of both female and male individuals living in ISIS' strongholds. They are generally accompanied on their patrols by male members of the hisbah. The male operatives provide this all-female group with protection and carry out arrests of male civilians under the request of members of this battalion. A large number of Syrian women report to the leadership of the battalion. The second largest portion of this entity is Iraqi women. Defectors, particularly Syrians who sometimes do not distinguish clearly between these two groups (al-Khansa and Aumahat al-Moaminin) report that all European women are invited to join the ISIS hisbah (what they generally call these two groups) and are given a Kalishnikov and answer to almost no one.[17] This group's key potential threat rests in its surveillance expertise. Their combat training could raise another threat if ISIS chooses to activate them as a defensive force.
Amaliat Khasa (Special Operations)/Khadija Bintu Kwaild Battalion
This all-female battalion is by far the most active and lethal. Its members are highly trained, especially in carrying out assassinations outside ISIS-held territories. They wear explosive vests and are skilled in assembling sticky bombs, the use of handguns, Kalashnikov rifles, and RPGs. The sharia courses this battalion receive are the most intense, compared to other female-based entities. The training of this battalion is provided by the Emni. Moreover, a woman who matches the description of Hayat Boumeddiene is reported to be on the trainers' team. Under certain circumstances, operatives of this battalion are exempted from abiding by ISIS' dress code.
Moreover, members of this all-female battalion receive infiltration tactics training. Operatives of this entity are sometimes referred to as Anghmasiat (women who infiltrate enemy lines). To that end, it is noteworthy that the ISIS' Emni has since its inception used infiltration units to weaken or defeat rival forces.[18] Operatives on infiltration missions might advance undetected or remain behind to inflect maximum damage, as major forces retreat. Other tactics that ISIS' Emni uses are the activation of sleeper cells and the use of spies to carry out attacks within rival territories. Along with assassinations, this all-female battalion is reported to be skilled in assembling explosive belts and devices.
After receiving training and taking ISIS's sharia courses, members of this battalion are deployed to the city of Raqqa. It is reported that every three newly deployed members are paired with one to two senior operatives. Teams of four or five patrol the city for a few weeks before they receive local missions. Missions can include luring wanted males to particular places before arresting or executing them. For ensnaring males from big local tribes, the aforementioned teams were reported to instigate incidents to justify apprehending such targets. On one reported occasion, one of the teams failed in luring a male target. An operative of the team screamed, claiming that the male target assaulted her. Male members of the hisbah rushed to apprehend the man. The all-female teams often partner with male teams from the hisbah.
After finishing the patrolling phase, recruits get promoted to permanent positions within the battalion. The battalion functions under the leadership of the Special Operations office. That office is an executive branch of the Emni.[19]. It is reported that the Special Operations office managed to send some members from this battalion to a number of hot zones in Syria. Female operatives are reported to have been sent to Lebanon, Turkey, and Western Europe.
Under the Emni's leadership, this battalion handles interrogating female detainees in Emni prisons. That includes western and local detainees. Members of this battalion are reported to be trained to use torture and their use of this interrogation method on detainees is documented. The population of female detainees includes kidnapped western and local women. The detainees could be accused of conspiring against ISIS, hostages who are detained for ransom, and spouses, daughters, mothers, and sisters of men wanted by the Emni.
The Khadija Bintu Kwaild battalion is notably active and present across Raqqa, Mayadin, Tabqa, Bu Kmal, and Mosul. The entity is reportedly led by a Syrian woman from the city of Aleppo who is known as Aum Ali. She was born as Swad al-Ahmad. The battalion has been active in carrying out special operations. Along with spying and assassinations, the battalion hunts ISIS' enemies across ISIS' strongholds and abroad. They are also entrusted with interrogating male targets outside ISIS' strongholds. It is reported that they have led a number of successful operations against affiliates of the Free Syrian Army (FSA) in Aleppo and in Qamishli, against Kurdish and Arab targets.
Furthermore, they are also tasked with spying on suspected ISIS members. This entity is heavily involved in gathering intelligence outside ISIS held territories in Syria, Iraq, and neighbouring countries. They are trained to assassinate ISIS' enemies within the group's stronghold and abroad. A number of trusted sources confirmed that this all-female battalion reports intelligence and carries out operations under the direction of the ISIS Emni. Moreover, this entity was reported to take part in operations abroad.
As of early October 2015, sources reported that a female member of this battalion and a male Emni operative travelled to Sanliurfa, Turkey on a mission to assassinate Ibrahim Abd al-Qader a member of the grassroots anti-ISIS monitoring organization known as Raqqa is Being Slaughtered Silently and his friend, Fares Hammadi.[20] . The male Emni operative was reported to be Tilas Sruur a Syrian national from Raqqa. The identity of the female operative is unknown.
Tilas Sruur
After arriving to Turkey, the male Emni operative befriended and earned the trust of the activists. Then, he introduced them to his female co-operative who sources reported added sedatives to the their drinks while visiting them at their home. The male operative joined his female partner after the two men lost consciousness. Sources added that each of the operatives assassinated one of the activists by slitting their throats and nearly beheading them. In the months following the assassination social media accounts accused the male Emni operative of the assassination of Abd al-Qader. As of early December 2015, a picture of the male Emni member was posted online by one of the victims brothers, accusing Sruur of killing al-Qader (see the picture of the post below). Sruur was also reported to be proud for his role in the mission. He has informed a number of individuals that he was one of the assassins. It is believed that the near beheading of Fares Hammadi was handled by the female operative. Sources added that the two operatives reported to an Emni cell in Turkey.
On another key operation, a member of this all-female battalion was reported to have carried out an effective mission. A former member of ISIS, with knowledge of key ISIS operations and figures, escaped to Damascus. The Emni's special operations office assigned a female member of the battalion with the task of apprehending the deserter, and either bringing him back to the city of Raqqa or assassinating him. The operative managed to apprehend the target and bring him back to Raqqa. The journey from Damascus to Raqqa is long, with many areas controlled by the Syrian regime, FSA affiliates, and other Islamists groups undoubtedly crossed. The man was reported to have many bruises on his face by the time the female operative delivered him to the Wali's (governor's) office. He also was reported to be disoriented, which suggests that he might have been drugged. The man was dragged and humiliated in public before being taken to a detention centre in Tabqa. He was then interrogated by male operatives of the Emni and executed.
While the majority of Khadija Bintu Kwaild battalion are Syrian and Iraqis, Western European women make up a significant minority within the ranks of this all-female entity. It is reported that Syrian and Iraqi women take the lead on operations that are carried out in Syria and Iraq. The ranks and operations of Western European operatives in this brigade are still unclear. It is suspected that they would be more effective in carrying missions on behalf of ISIS outside MENA as they may pass security more easily as appearing less of a threat than their male or even middle eastern female counterparts. Whether Western European operatives are active in Europe or elsewhere is unknown.
Al-Zarqawi Battalions
This entity includes female and minors (males only). While the majority of the female members of units affiliated with al-Zarqawi Battalions are Europeans (Central Asian, Balkans, and Western), local Syrian and Iraqi women are also reported as affiliated with the battalions. Some of the local women are married to European members of ISIS. The female al-Zarqawi Battalion is led by a Chechen woman who is a trained physician. She is known by the alias Aum Imarah. Female members of the battalion are recruited and operate under the leadership of the Directorate of the Muhajirin (immigrants/foreign fighters). It is noteworthy that their training is handled by the Special Operations office of the Emni.
The directorate of the Muhajirin (immigrants/foreign fighters) is led by a Chechen man who is known as Abu Omar al-Shishani. The directorate oversees social, economic, and legal affairs that relate to foreign members of ISIS. That said, Aum Imarah, the commander of the all-female arm of al-Zarqawi Battalions, reports to al-Shishani, who in turns report to the Emni director in Syria regarding the operations of the all-female entity.
The all-female al-Zarqawi group is reported to be made of at least 480 female members. Members of this entity receive training similar to that of Khadija Bintu Kwaild battalion. The lion's share of the training is in the assembly and use of noise suppressors and explosive devices (particularly sticky bombs). Female recruits of al-Zarqawi battalions are often seen in public carrying handguns and rifles. As of mid-April 2017, they started wearing explosive vests. They are also reported to approach local women and their male companions to persuade them to join ISIS.
Moreover, obtained information indicates that female members of al-Zarqawi battalions receive frequent training from Bintu Kwaild battalion. That training includes methods and tactics of infiltration. Members of this entity are expected to participate in joint operations in the future, under the leadership of the Emni's Special Operations office and the directorate of the Muhajirin. Details on the planned operations were not obtained. Given the national make up (mostly European) of female operatives, European cities might be the target of such operations. While there is no documented field experience among members of this entity, their intensive training might pose a threat and as noted earlier, European and Balkan countries often do not imprison wives of ISIS foreign fighters who manage to return home not expecting them to be much a security threat.[21]
Bintu al-Azwar Battalion
This all-female group is relatively new. A number of sources reported that they first became aware of the battalion's name during November 2016. This entity is reported to be led by a Palestinian woman who is known as Aum Mwath al-Makdisi. The group recruits both offline and online. Their online recruitment targets are young Sunni Muslim women, widows and divorcees from Turkey, Tunisia, France, Belgium, and the UK. Offline, the battalion promotes itself as a sharia course that is devoted to the teachings of Islam. Additionally, meals and financial assistance are promised to those who participate in the promoted sharia course. The offline recruitment activities were documented in Raqqa, Syria and its outskirts.
Initially, the courses are given in houses of the women who sign up for it. Slowly, the course begins to delve into extreme narratives and justification, similar to those preached by ISIS' religious figures and spokesmen. Throughout the course, some women get excluded. Only those susceptible to ISIS' message are retained. After finalizing the sharia course, the remaining women are offered military training. It is noteworthy that foreign women were reported to have taken the course on one occasion.
After taking the sharia course, interested and selected women start their training. The mission behind the training is to equip the women with the skills required to carry out infiltration operations, assassinations, and suicide attacks. Moreover, the recruits are trained how to use handguns, rifles, RPGs, knives, and explosive vests, to hide in civilian populations, and to install and remove explosive devices (especially sticky bombs). A large part of the training is devoted to the installation of explosive devices on targets' vehicles and how and when to remove them if the target doesn't show up or in the case of malfunction.
While the recruitment activities of this battalion are notably active, the division that oversees its operations is still unknown. This all-female entity might pose a threat to the American forces and their Syrian allies if its' operatives are activated. Their training could allow them to cause serious damages on the forces attempting to liberate Raqqa and beyond.
Conclusion
Previous reports and research on females in ISIS have documented their role in recruiting both men and women online. Two offline functions, namely, their role within the hisbah and in carrying suicidal terrorist attacks were observed and reported by commentators. Using information obtained from trusted sources in ISIS held territories and neighbouring countries; this report endeavoured to determine and disambiguate the offline roles of women affiliated with the terrorist organisation.
To that effect, this report uncovered a number of aspects related to the organizational role of women within ISIS. Throughout this research, the evolution of such roles was observed. Early women recruits were found instrumental in spreading ISIS' message and increasing local recruitment from vulnerable populations with the city of Raqqa. Women within the organization were associated with caring for the most vulnerable. ISIS might have intended to capitalize on the positive attitude towards women who pioneered the enhancement of their brand image by creating the first all-female entity (i.e., al-Dawa battalion). As members of the first all-female group started to operate as the female-based arm of the hisbah to enforce ISIS' strict Islamist rules, the popularity of female operatives began to decline. At that time ISIS recognized the additional offline function of women in increasing local recruitment. They also saw an opportunity in training women to occupy other functions including spying, infiltration, carrying out assassinations and covert attacks.
The establishment of al-Khansa and Aumhat al-Moaminin battalions marked an advancement in ISIS' learning curve. As discussed earlier, the later all-female entities were more professional and task specific. Through Aumhat al-Moaminin, the group empowered their female members to engage in surveillance operations and to enforce its strict Islamist codes among the local population. Giving its theological role, the entity capitalized on spreading the ISIS brand of Islamic teachings in increasing female recruitment. ISIS arguably realised the vital functions and operations (i.e., enforcement, surveillance, assassination and infiltration) women could play in the organization, particularly if it loses its territory and is driven into underground guerrilla and terrorist operations. ISIS' Emni allocated resources to get women to occupy such roles through al-Khansa battalion.
ISIS seems to use the experience gained from running al-Khansa battalion to train and prepare female European operatives and recruits from MENA. Women in al-Zarqawi battalion, mostly European, are given notably intense training that resembles the one of al-Khansa. It is hard to imagine that ISIS would activate European operatives within the MENA giving their often reported poor Arabic linguistic skills. It is plausible that the ISIS's Emni might intend to use them to target European targets in the future—particularly given that women returning to the West from ISIS often receive light or no sentences. It is also documented that since late months of 2016, ISIS has been heavily involved in recruiting local women.
Moreover, this report detailed the ranks and departmental affiliation of women within ISIS. Obtained information indicates that four divisions oversee the operation of all-female entities. These divisions are, Emni, the hisbah committee, fighters' directorate, and al-Muhajirin's Directorate. Notably, the most active all-female group is the one operating under the leadership of the Emni's special operation office. The Emni is also one of the most active divisions in ISIS.
The training, geographical deployment, and armament of the discussed all-female groups are demonstrated. Having that knowledge helps to paint a clearer picture of women's organizational capabilities within ISIS. ISIS does not seem desperate to activate all of its female operatives. Moreover, as they are hemmed in by opposing forces, the group might begin to feel the need to use its female recruits in combat roles, something it has up to now shied away from. Historical accounts on terrorist organisations suggest that groups like ISIS often, when desperate enough, activate female operatives to take on combat roles and suicide missions [[22]]. It should also be mentioned that the demonstrated capabilities of female recruits should not be underestimated. This report uncovered that females in the ranks of ISIS are capable of handling extreme missions and are able to inflict substantial damage.
Reference for this Article: Almohammad, Assad & Speckhard, Anne (April 22, 2017) The Operational Ranks and Roles of Female ISIS Operatives: From Assassins and Morality Police to Spies and Suicide Bombers. http://www.icsve.org/research-reports/the-operational-ranks-and-roles-of-female-isis-operatives-from-assassins-and-morality-police-to-spies-and-suicide-bombers/ ICSVE Research Reports.
---
[1] Speckhard, A. and A. S. Yayla (2016). ISIS Defectors: Inside Stories of the Terrorist Caliphate, Advances Press, LLC. And Speckhard, A. and A. S. Yayla (December 2015) "Eyewitness accounts from recent defectors from Islamic State: Why they joined, what they saw, why they quit." Perspectives on Terrorism 9, 95-118.
[2] Speckhard, A. ( Dec/January 2016 ) "Brides of ISIS: The Internet seduction of Western females into ISIS." Homeland Security Today 13, 38-40. ; Anne Speckhard (March 8, 2017) Women's Roles in Terrorism and Women Fighting Back, ICSVE Brief Reports.
[3] Speckhard, A. ( Dec/January 2016 ) "Brides of ISIS: The Internet seduction of Western females into ISIS." Homeland Security Today 13, 38-40. Speckhard, A. and A. S. Yayla (2016). ISIS Defectors: Inside Stories of the Terrorist Caliphate, Advances Press, LLC. andSpeckhard, A. and A. S. Yayla (December 2015) "Eyewitness accounts from recent defectors from Islamic State: Why they joined, what they saw, why they quit." Perspectives on Terrorism 9, 95-118.
[4] Anne Speckhard (2008) The Emergence of Female Suicide Terrorists, , Conflict and Terrorism , Volume 31:1-29. Retrieved from https://www.academia.edu/8620947/The_Emergence_of_Female_Suicide_Terrorists
[5] Speckhard, A. (2008). "The Emergence of Female Suicide Terrorists." Studies in Conflict and Terrorism 31: 1-29. Anne Speckhard (2009). Female suicide bombers in Iraq. Democracy and Security, 5(1), 19-50. Retrieved from https://www.academia.edu/10301179/Female_Suicide_Bombers_in_Iraq; Speckhard, A. and K. Akhmedova (2006). Black Widows: The Chechen Female Suicide Terrorists. Female Suicide Terrorists. Y. Schweitzer. Tel Aviv, Jaffe Center Publication.; Speckhard, A. and K. Akhmedova (2008). Black Widows and Beyond: Understanding the Motivations and Life Trajectories of Chechen Female Terrorists. Female Terrorism and Militancy: Agency, Utility and Organization: Agency, Utility and Organization C. Ness, Routledge. Speckhard, A. (May 4, 2015) "Female terrorists in ISIS, al Qaeda and 21rst century terrorism." Trends Research.; Speckhard, A. ( Dec/January 2016 ) "Brides of ISIS: The Internet seduction of Western females into ISIS." Homeland Security Today 13, 38-40.
[6] Speckhard, A. ( Dec/January 2016 ) "Brides of ISIS: The Internet seduction of Western females into ISIS." Homeland Security Today 13, 38-40.
[7] Letsch, C. (January 16, 2015). Pregnant Istanbul suicide bomber was Russian citizen. The Guardian. http://www.theguardian.com/world/2015/ jan/16/pregnant-istanbul-suicide-bomber-russian-citizen Retrieved from http://www.theguardian.com/world/2015/jan/16/pregnant-istanbul-suicide-bomber-russian-citizen
[8] Speckhard, A. and A. S. Yayla (2016). ISIS Defectors: Inside Stories of the Terrorist Caliphate, Advances Press, LLC.
[9] Louisa Tarras-Wahlberg (January 9, 2017) Seven Promises of ISIS to its Female Recruits, ICSVE Research Reports.; Hoyle, C., Bradford, A. & Frenett, R. (2015). Becoming Mulan? Female Western Migrants to ISIS, Institute for Strategic Dialogue. Retrieved from http://www.strategicdialogue.org/wp-content/uploads/2016/02/ISDJ2969_Becoming_Mulan_01.15_WEB.pdf; Saltman, E. and Smith, M. (2015). 'Till Martyrdom Do Us Part' Gender and the ISIS Phenomenon, Institute for Strategic Dialogue. Retrieved from http://www.strategicdialogue.org/wp-content/uploads/2016/02/Till_Martyrdom_Do_Us_Part_Gender_and_the_ISIS_Phenomenon.pdf; Rafiq, H. and Malik, N. (2015). Caliphettes: Women and the Appeal of Islamic State, Quilliam Foundation. Retrieved from https://www.quilliamfoundation.org/wp/wp-content/uploads/publications/free/caliphettes-women-and-the-appeal-of-is.pdf; Speckhard, A. ( Dec/January 2016 ) "Brides of ISIS: The Internet seduction of Western females into ISIS." Homeland Security Today 13, 38-40. Speckhard, A. and Yayla, A. S. (2016). ISIS Defectors: Inside Stories of the Terrorist Caliphate.
[10] Speckhard, A. (October 28, 2015). Anne Speckhard (October 28, 2015) ISIS readying to activate an "all female suicide brigade"? . ICSVE Brief Reports. Retrieved from http://www.icsve.org/brief-reports/isis-readying-to-activate-an-all-female-suicide-brigade/ Speckhard, A. and A. S. Yayla (2016). ISIS Defectors: Inside Stories of the Terrorist Caliphate, Advances Press, LLC.
[11] David Remnick (November 22, 2015) Telling the truth about ISIS and Raqqa, The New Yorker. Retrieved from http://www.newyorker.com/news/news-desk/telling-the-truth-about-isis-and-raqqa
[12] Speckhard, A. and A. S. Yayla (2016). ISIS Defectors: Inside Stories of the Terrorist Caliphate, Advances Press, LLC. andSpeckhard, A. and A. S. Yayla (December 2015) "Eyewitness accounts from recent defectors from Islamic State: Why they joined, what they saw, why they quit." Perspectives on Terrorism 9, 95-118.
[13] Almohammad, A., & Speckhard, A. A., 2017) (April 12, 2017). Abu Luqman – Father of the ISIS Emni: Its Organizational Structure, Current Leadership and Clues to its Inner Workings in Syria & Iraq. ICSVE Research Reports. Retrieved from http://www.icsve.org/research-reports/abu-luqman-father-of-the-isis-emni-its-organizational-structure-current-leadership-and-clues-to-its-inner-workings-in-syria-iraq/
[14] Speckhard, A. and A. S. Yayla (2016). ISIS Defectors: Inside Stories of the Terrorist Caliphate, Advances Press, LLC. andSpeckhard, A. and A. S. Yayla (December 2015) "Eyewitness accounts from recent defectors from Islamic State: Why they joined, what they saw, why they quit." Perspectives on Terrorism 9, 95-118.
[15] ARANEWS (November 2, 2016). Returning Dutch Jihadi bride under investigation for planning attacks in Holland. Retrieved from http://aranews.net/2016/11/returning-dutch-jihadi-bride-investigation-planning-attacks-holland/
[16] Speckhard, A., & Shajkovci, A. (April 14, 2017). Drivers of Radicalization and Violent Extremism in Kosovo: Women's Roles in Supporting, Preventing & Fighting Violent Extremism. ICSVE Research Reports. Retrieved from http://www.icsve.org/research-reports/drivers-of-radicalization-and-violent-extremism-in-kosovo-womens-roles-in-supporting-preventing-fighting-violent-extremism/
[17] Speckhard, A. and A. S. Yayla (2016). ISIS Defectors: Inside Stories of the Terrorist Caliphate, Advances Press, LLC. andSpeckhard, A. and A. S. Yayla (December 2015) "Eyewitness accounts from recent defectors from Islamic State: Why they joined, what they saw, why they quit." Perspectives on Terrorism 9, 95-118.
[18] Speckhard, A. and A. S. Yayla (2016). ISIS Defectors: Inside Stories of the Terrorist Caliphate, Advances Press, LLC. andSpeckhard, A. and A. S. Yayla (December 2015) "Eyewitness accounts from recent defectors from Islamic State: Why they joined, what they saw, why they quit." Perspectives on Terrorism 9, 95-118. Almohammad, A., & Speckhard, A. A., 2017) (April 12, 2017).; Abu Luqman – Father of the ISIS Emni: Its Organizational Structure, Current Leadership and Clues to its Inner Workings in Syria & Iraq. ICSVE Research Reports. Retrieved from http://www.icsve.org/research-reports/abu-luqman-father-of-the-isis-emni-its-organizational-structure-current-leadership-and-clues-to-its-inner-workings-in-syria-iraq/
[19] Abu Luqman – Father of the ISIS Emni: Its Organizational Structure, Current Leadership and Clues to its Inner Workings in Syria & Iraq. ICSVE Research Reports. Retrieved from http://www.icsve.org/research-reports/abu-luqman-father-of-the-isis-emni-its-organizational-structure-current-leadership-and-clues-to-its-inner-workings-in-syria-iraq/
[20] Speckhard, A., & Yayla, A. (October 30, 2015). The Long Arm of ISIS. ICSVE Brief Reports. Retrieved from http://www.icsve.org/brief-reports/the-long-arm-of-isis-two-activist-journalists-beheaded-inside-turkey/
[21] Speckhard, A., & Shajkovci, A. (April 14, 2017). Drivers of Radicalization and Violent Extremism in Kosovo: Women's Roles in Supporting, Preventing & Fighting Violent Extremism. ICSVE Research Reports. Retrieved from http://www.icsve.org/research-reports/drivers-of-radicalization-and-violent-extremism-in-kosovo-womens-roles-in-supporting-preventing-fighting-violent-extremism/
[22] Anne Speckhard (2015). Female Terrorists in ISIS, al Qaeda and 21rst Century Terrorism. Trends Research & Advisory Blog.[Elektronisk] http://trendsinstitution. org/wpcontent/uploads/2015/05/Female-Terrorists-in-ISIS-al-Qaeda-and-21rst-Century-Terrorism-Dr.-Anne-Speckhard11. pdf Hämtdatum:[2015-12-22].
Evolutions of Strategic Intelligence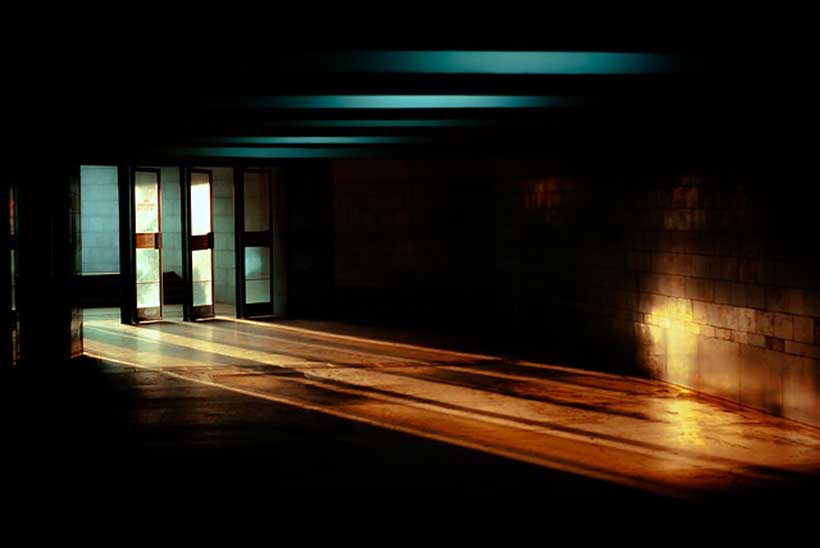 What is strategic intelligence currently used for? First and foremost, for correctly orienting the long sequence of decision makers' interpretations.
Secondly, for acting as automatic or non-automatic selector of relevant or non-relevant facts and news for those who have access to the intelligence system.
Finally, for correctly connecting intelligence data with the rest of open source news and the various perceptions on a topic.
Intelligence is never just a sequence of data collection. Certainly data is needed to qualify, think, imagine or refuse any Intelligence Service's operation. What is really needed, however, is never mere data, but the indication of how the opponent secretly thinks and, therefore, what he/she selects as primary concept and, more generally, how the enemy hierarchizes and interprets his/her notions.
The Strategic Intelligence System (SIS) produces the information needed by the most important decision-makers.
Therefore, it must be simple, immediate and clear -considering that very rarely decision-makers have already experience of Intelligence Service -but also new, fresh, reasonable and, above all, capable of being even counterfactual, where needed.
If, as often happens today, even in Italy, the Intelligence Service produces models that confirm the ideas of the most superficial politicians, it is not good.
Not even for the insubstantial careers of the fools who always say yes.
In other words, an analysis that is not obvious, not always inferable from the most well-known facts, not childish and in any case not taken for granted.
Vaste programme, as De Gaulle said when he was proposed the abolition of idiots.
There is, on the one hand, the childish and very "American" fascination for new technologies, which are undoubtedly extraordinary.
Technologies which, like Artificial Intelligence, can expand, automate and make the collection and processing of intelligence data even more refined. But technologies which, each time, must be adapted to a context in which also the enemy uses AI.
Sure, but it is anyway necessary to deal with staff suitable for analysing the data sequence of an AI system and understanding how it relates to the opponent's decision-making, whether it has to do with AI networks or not.
Either there are technology experts who understand nothing about intelligence, or there are intelligence experts who know nothing about AI technology.
What if the enemy produced – as has already happened – fragments of voluntarily manipulated information so as to later put out of phase the AI machines that interpret government's choices from outside?
What if decision-making totally hid its operating mechanisms, thus artfully eliminating any signal capable of bringing the analytical system into its decision-making mechanism? It takes so little, indeed.
Hence we need to see how and to what extent the Artificial Intelligence subsets, cloud computing, machine learning, problem solving and robotics are really useful for intelligence operations.
In the U.S. tradition – very much linked to the "machine" myth – AI allows to automate and simplify (and here there is already a danger) data collection and, in particular, the synthesis between geospatial, Signal, HUMINT and even open source data collection.
That is all well and good, but how can we avoid the opponent knowingly "dirtying" the data sequence or developing and processing models in which the various sources contrast dangerously with each other?
Either you give contradictory news, or you put a useful source in a bad light, or you create a "narrative" that you are working for Good and Democracy, and here the Western idiots will not be able to say anything.
Probably, you shall also go back to the old traditional methods: someone who infiltrates into the enemy's ruling classes, becomes credible and then changes the enemy's decision-making process in our favour. Or informs us of how it really goes.
In the case of Geointelligence, AI can collect sensor data very well, often very quickly. So far, all is well, but the truth lies in the brain that evaluates, just as beauty is in the eye of the beholder.
AI is also useful in computer vision and sometimes very useful also for electronic intelligence (ELINT), especially for translation between different languages. But, certainly, this is not the whole intelligence process. We are always talking about hardware, not about conceptual software.
This is what I could call "Descartes' complex", i.e. the typical idea of the old Western scientific mentality that we always need to see facts and then find the automatic mechanism of a phenomenon.
This is a completely wrong criterion.
In Intelligence Services' operations the "facts" are usually not seen, if all goes well, and never have a univocal and certain "mechanism".
Otherwise it would not be an Intelligence Service's operation, but a simple police action or a completely public and official operation.
The mythical rationalism of the United States and of other similar countries always tends to "automate" intelligence. Hence the more the data collection of an Intelligence Service is automated, the more predictable and useless it is. Predictable especially by the Enemy.
We always need to use "lateral thinking" and serendipity. "Lateral thinking", based on the observations made by Maltese psychologist De Bono, uses lateral observation points to solve a problem, without using the most obvious and visible "sequential" logic accepted by everybody.
You do not dig a mine in the wrong place, but in the right one.
Nevertheless, the thinking that De Bono calls "vertical" always digs in the same place, and the human mind which, like all the other organs, does not want to work too much, is attracted by the most probable, obvious and "visible" solution, i.e. what it defines as "natural".
Serendipity is the possibility of making accidental discoveries. Indeed, it is never by chance, but it shows the imaginative and necessary potential of those who discover a phenomenon, but who know above all how to use accidental or apparently trivial information.
It is another essential characteristic in intelligence analysis.
Furthermore, some countries think that HUMINT, i.e. intelligence from human sources, can be strengthened by AI systems that collect and select the "sources" always according to predefined patterns.
Whatever is predefined must never be used in an intelligence Service, unless there are temporary guarantees. This is the Number 1 Rule. Instead of the standardization of analysis techniques, the opposite must be done in a world where "third" countries acquire powers that were unimaginable until a few years ago.
Therefore, the predefined mechanism is a severe mistake: the "sources" are trained to avoid precisely these systems.
As was also the case at the time of the Cold War, when many Soviet undercover agents infiltrated in the Western Intelligence Services were even trained to succeed without problems in the analysis with the polygraph, the so-called "lie detector", and also created a credible, but completely imaginary and in any case unverifiable, personal story.
They indeed used serendipity and lateral thinking. The others, with their naive positivism, let themselves be fooled.
The real problem is therefore the analysis of strategic surprise: September 11 is a case in point, but surprises can be either "widespread" or "specific".
If you donot know how to analyse surprise, it is difficult that you can really do intelligence.
From what does strategic surprise stem anyway? From the fact that you, the victim, do not know how the strategic formula of the opponent (or friend, which is the same) is composed.
If the United States had not well understood the role played in Saudi Arabia by Prince Turki, Director General of the Saudi intelligence agency from 1973 to 2001, resigning the position only 10 days before the "9/11 attacks", probably it would have understood that a change was taking place in relations between the Arab-Islamic world and the West.
Moreover, on a private level – which in the U.S. world is always equated to the public one – there was IBM's near bankruptcy. It was bailed out – with difficulty – with very quick operations connected to confidential information.
Well, but this is not always the case.
Indeed, the intelligence system is not a "support" to managers' decisions, but it is its essence, regardless of what the aforementioned managers may think.
There are new tasks and functions to be evaluated such as the greater perception State managers (except the Italian ones) have of the strategic importance of their choices.
There is also the study of global trends, a naive construction which, however, serves to outline the potential of a country's development lines.
Moreover, in the U.S. tradition, adverse transactions have only recently been correctly reported: in the past, financial transactions, the unforeseen and clearly hostile industrial acquisitions – in short, everything in business – used to take place in the global market and therefore were fine and went very well.
There is also the adverse "line" of U.S. intelligence against the policies of central banks and large E.U. and Asian financial companies to leave the dollar area, often as quickly as possible.
This is currently a central theme of the U.S. and neighbouring countries' counter-espionage.
Therefore, two new classes of intelligence are being developed, namely financial intelligence (FININT) and market intelligence (MARKINT).
FININT resulted from the experience gained by governments in studying some agencies in the evaluation and continuation of money laundering, tax evasion and terror financing.
But there is the danger that often completely incompetent leaders base their choices not only on classified information, but also on what they themselves believe to be the direct perception of facts.
Bravo! Let us recall the analysis made by the U.S. Intelligence Services in January 2019, when they reported to President Trump that Iran was not developing a military nuclear project, and the President told them to "go back to school" and that they were "passive and naive".
We are coming to the "decline of truth" and the rise of what is currently called "narrative" or storytelling.
Intelligence has always defined itself as "truth to power".
Certainly there was the neopositivist, naive and often completely silly myth of creating stable and unquestionable truths, as if the Other did not know them, thus forging stable and effective mechanisms for analysing the "enemy", as if the enemy did not know it.
Probably something changes with non-State actors, but Western intelligence interprets these structures as if they were quasi-States. This is not the case, of course.
Rather, they are ideologically cohesive groups that present themselves as States because they represent territories, albeit only with violence.
Hence, at least for the time being, strategic intelligence will be put aside by technological development, which will largely occupy only tactical intelligence. In the very short term, there will also be the necessary training – in one way or another – of the elected politicians, which shall learn – for better or for worse – how to do it.
Then there will be the ability of the automated structures to select the malware, the distorted information, the news capable of putting its own algorithm out of phase.
Chinese Private Security Companies Along the BRI: An Emerging Threat?
When documenting China's security footprint abroad, the PLA and the PLAN often get the spotlight. But under the hood, a relatively newer force is entering many conflicts ridden zones along China's land based and maritime Silk Roads. These are up and coming Private Security Companies (PSCs) that are seeking to expand out of domestic Chinese markets and capitalize on growing Chinese businesses throughout the BRI. As the BRI continues to expand into countries with a weak state and ongoing conflicts, BRI businesses need security and protection. On the maritime front, increasing worries about sea piracy have created a demand for armed escorts for merchant ships. As was the case in Pakistan, on ground local government forces have repeatedly failed at providing adequate protection. This is where Chinese PSCs come in. With foreign forces failing to secure BRI projects, businesses are approaching Chinese companies. China's entry into the international Private Military and Security Company (PMSC) market marks a significant departure in a space that continues to be dominated by American and British contractors. These westerns PMSCs have had decades to develop in the international sphere. During this tenurethey havealso managed to create a whirlwind of criticism around the field. It is in this space that Chinese PSCs, one of Asia's strongest powers,are trying to leave a mark. Thus, it will be valuable to assess their scope, what they might evolve into, and their connection to the Chinese state.
The Current International Chinese PSCLandscape
Chinese Private Security Companies are a relatively new entry on the international scene. Beginning in the early 2010s, violent incidences – including abductions, killings, brawls, piracy, etc. – involving Chinese individuals in countries such as South Sudan, Pakistan, and Mali experienced an uptick causing concern in Beijing. The wake-up call came in 2010 when separatists from the Baloch Liberation Army in Pakistan attacked the Zaver Palace Continental Hotel situated near the Gwardar port hoping to target Chinese investors.In 2014 ten Chinese individuals working on a Cameroonian construction site run by a state owned company were kidnapped. In 2015, Chinese citizens were kidnapped again in Nigeria and several more died in a car bomb explosion in Somalia. Beijing has responded to these concerns through two step, first by deploying the PLA and the PLAN where possible and secondly by allowing domestic security organizations to go abroad. Allowing PSCs to operate instead of PLAN can actually be the better choice in some situations. China is acutely aware of rising international fears around the potential of a hegemonic China, especially among developing nations. In other cases, using military resources would simply be excessive. In such situations, PSCs can provide a viable middle ground alternative.
Currently there are thousands of Chinese PSCs operational within the country which are providing risk assessment services, surveillance equipment, private security, etc. Much of these functions transfer on to international operations as well. As the domestic market saturatessome companies are looking abroad to expand their business. Consequently, the international footprint of Chinese PSCs is expanding. According to work done by Tsinghua University, Beijing, the top 10 PSCs in China with an international footprint are:
G4S
Control Risks
Beijing Dewei Security Service
ZhongguoAnbao China Security Industry
HuaxinZhongan (Beijing) Security Service (HXZA)
Shanghai Zhongchenwei Security Service Group
Beijing DingtaiAnyuan Guard & Technology Research Institute
ShengzhenZhongzhouTewei Security Consultant
Beijing Guanan Security & Technology
Shandong Huawei Security Group
These companies represent a very minor fraction out of a range of domestic PSCs. The reason for the small footprint abroad is manifold. Legally the Chinese government poses several restrictions on domestic PSCs that make it harder to operate abroad. The 1996 "Law of the PRC on Control of Guns" states that only the PLA, the police, and the militia can legally possess weapons andthose who possess arms overseas may face imprisonment for their crime. This is clearly a significant hurdle for PSCs that wish to operate in conflict prone areas. In a 2010 law passed by the Ministry of Commerce concerning the operation of PSCs, the government added several strict criteria for firms looking to operate abroad. These included providing security training to their employees before sending them abroad, set up security management systems and mechanisms for emergency response. Providing security systems and training to employees of firms going abroad provides one avenue for PSCs to enter the international market. While the 2010 lawopens up some paths for PSCs looking to expand, these existing regulations still prove to be a major hurdle for all but a few PSCs. Most do not have the resources to fulfill these basic requirements and cannot afford to set up bases abroad. These concerns are reflected by the Wu Guohua, Executive chairman of the "Overseas Security Guardians" which operates Zhong Jun Jun Hong Security Group. He states that while since 2011 companies, small and large, have jumped at the chance to expand abroad, many smaller companies don't have the resources to negotiate with foreign governments or local forces, educate their personnel thoroughly on local laws to the same level that bigger companies can. Additionally, major companies that do operate abroad, like the HuaxinZhongan Security Service (HXZA) and the Zhong Jun Jun Hong, also boast a range of international certifications to bolster their bid internationally. Many other security organizations are unable to acquire them. Thus, regulatory requirements in the future must reign in these elements and bring smaller companies into the fold as well.
Scope of Current PSC Tasks
Considering that Chinese PSCs are not permitted to carry arms abroad, PSCs often diverge into a range of other security services that do not require its personnel to be armed. These include training personnel, providing logistical assistance, serving as guards in factories, etc., and collaborating with armed local officials for providing protection to Chinese citizens abroad. The only service where Chinese PSCs have been allowed to use arms has been while escorting Chinese vessels through water bodies like the Gulf of Aden or the straits of Malacca. Maritime escorting is a rising field for many PSCs. Most major PSCs provide multiple, if not all, of these services. One of the largest is HuaxinZhongan(HXZA) Security Service that provides all of these above-mentioned services. HXZAis also recognized for their ability to communicate and cooperate with local authorities and PSCs for support. Another major PSC is the Overseas security Guardians Association, which is part of the Zhongjun Junhong group that operations other domestic security subsidiaries. The association is perhaps the most explicit in its connection to the BRI. The organization aims at "safeguarding the promotion of national 'one belt, one road' strategy" and "building the great wall of steel" to guard the "overseas economic development and the safety of oversea China-invested enterprises and compatriots".
Maritime escorting is slowly growing as a prominent service amongst organizations. This usually involves PSCs providing protection to merchant ships or fishing vessels in piracy prone areas of the Indian Ocean and the Gulf of Aden. While the affair is expensive, PSCs can find a relative niche for themselves in the work that sets them apart from the PLAN which frequently serves this purpose. In the Sohu Military Observer, Mr. Wu wrote that using PSCs for escorting services is often more cost effective then a PLAN deployment and PSCs tend to be better matched in force as well. The scale of piracy is also smaller than one would expect. Most piracy operations are not large scale and involve the use of small and fast boats, and light weapons. This strength of force can be proportionally dealt with by well-armed PSCs without the need for large scale investment of troops or equipment from the navy. Additionally, PLAN deployments carry the risk of sending a political statement, whether that was intended or not. Here too the commitments to bolstering the BRI arein both practice and rhetoric. In 2015, HXZA made headlines for escorting a Chinese sailor, Zhai Mo, who was took a 10,000 Nautical Mile journey retracing the ancient Maritime Silk Road.
These modes of engagement however are still limited due to few key restrains. Firstly, the inability of PSCs to use arms restricts their independent operations. Many organizations continue to provide logistical services. Like stated earlier many smaller companies do not have the connections to work with local PSCs or authorities to find local forces that can help provide the muscle. HXZA is one of the few companies that has been authorized to carry arms abroad. This also puts PSC employees into severe danger themselves. In Juba, the capital of South Sudan, Chinese security forces from DeWei Security Services found themselves stuck in an active shooting incident that was occurring between local warring factions. Unarmed and underprepared, the security workers and the employees of its client that it was sent to rescue were trapped in an insecure building awaiting government forces to evacuate them. Secondly, PSC operatives often have limited foreign language abilities, be that inEnglish or the native language in the area of deployment. This creates a barrier between locals and the PSC which makes collaboration even harder. In many BRI locations, local population are distrustful if not outright hostile to Chinese presence as demonstrated above. Lingual barriers can add on to this sense of division between locals and the Chinese guests in addition to posing obvious administrative difficulties.
PSCs and The Chinese State
For the longest time, the Chinese state and the domestic legal framework was not friendly to the establishment of Chinese PSCs abroad. However, over the past decade the ice has started to melt as ministries have eased legal restrictions and HXZA operatives were even allowed to carry arms. Chinese firms will perhaps slowly but surely continue to expand into these new markets. Increasing foot print of Chinese agencies that are actively engaged in security operations, risk assessment, provision of security equipment (as in the case of HXZA) etc., brings with it concerns about their connection to the Chinese state and if they can be fully autonomous in their operations. Many Chinese businesses, such as Huawei, have been subject to these fears thus is it logical to worry if PSCs will function as an extension of the PLA or even the Chinese state. The evidence insupport for this is currently weak. PSCs are still mostly engaged in services like anti-piracy operations, resolving kidnapping incidents, guarding Chinese citizens and infrastructure abroad, etc. This relatively narrow range of services is still quite niche and Chinese PSCs are yet to go fully mainstream. Additionally, while some successful PSCs may have connections with their domestic state clients, it may not necessarily translate into serving as an arm of the state abroad. Thus, today the verifiable connections between PSCs and the state are quite limited.
Perhaps as the industry grows and come of its own, the Chinese state will take greater cognizance of its potential uses for state aims. It is not entirely novel for PSCs or PMCs to take government provided tenders. Afterall, the precedent for this was already set by western PMSCs who provide their own government forces, or even foreign governments, with logistical services among other facilities. Thus, it would not be wise to erase the possibility of state influence altogether either. There are few possible avenues for state influence toseep in through. First, Private Security Companies in china often hire ex-PLA and ex-PAP (People's Armed Police) officers into their ranks. Many higher-ranking positions within PSCs are also occupied by ex-military or former public security personnel. Second, there are reports that Chinese officials are actively pressuring Chinese enterprises abroad to hire PSCs of Chinese origin.
Conclusion
The Chinese Private Security industry is still as its initial stages. However, it is likely that it will stay given government pressure over overseas enterprises and enthusiasm by Chinese PSCs to establish operations overseas despite the dangers. Little work has been done to study the nature of Chinese PSCs in depth, but as they grow in number and prominence it will become increasingly important to understand their ins and outs and monitor their relationship with the Chinese state. It will also be interesting to consider how, if at all, the role of the PLA might change given the emergence of these new security actors. Granted the PLA will be the most immediate and the strongest projection of Chinese national power, however this poignant power projection is not always desirable. In such scenarios PSCs may become a viable replacement in low intensity missions. Before any of this can happen however, the Chinese government would have to loosen regulation on PSC activities and develop a framework for their operation. For now, prospects are relatively limited, and existing organizations are acting in conjunction with local authorities and companies. However, the international PMSC industry is already under heavy scrutiny for acting eerily like modern mercenaries for hire. The same could happen for Chinese companies as well.
Tackling the Illicit Drug Trade: Perspectives From Russia
The Afghan drug trade supplying the Russian market has fuelled conflict, corruption, and instability in the region, provided financial support to terrorist organisations and led to a devastating addiction and HIV epidemic in Russia. How can this fight be won? While strengthening cooperation with its Central Asian neighbours will be crucial to stemming the flow of drugs, Russia needs to complement law enforcement with a softer approach for the demand side of the drug trade at home.
"The Afghan drug threat is one of the worst problems for Russia's national security," said Alexei Rogov, deputy director of the new challenges and threats department of the Russian foreign ministry on November 26, 2019. He thus effectively captured Russia's persistent drug problem since the collapse of the Soviet Union. Accounting for one-fifth of the world's opium market estimated at USD 65 billion, Russia is the world's largest heroin consumer, all of it flowing from Afghanistan through Central Asia.
The Afghan drug trade supplying the Russian market has fuelled conflict, corruption, and instability in the region, provided financial support to terrorist organisations and led to a devastating addiction and HIV epidemic in Russia. Russia has around four to six million drug addicts and a drug-related mortality rate of 10.2 per 100 000 persons. This far surpasses the rate of its European neighbours. The UK, despite being Europe's largest cocaine consumer, has a drug-related mortality rate of 3.7 per 100 000 persons. With a death toll of around 30 000 per year, it is no wonder Russia has marked the drug trade as a major national security threat.
How can this fight be won? The words of Alexei Rogov perfectly illustrate Russia's heavily securitised approach to the problem. Russia's response has focused primarily on the security aspect of the drug trade, such as policing and border control. While regional cooperation is crucial to stemming the flow of drugs, initiatives between Russia and its Central Asian neighbours are short-term and poorly coordinated. Regional organisations' anti-drug potential could be further exploited, as could cooperation with the EU, which is also affected by the Afghan drug trade. At home, the high mortality rates are explained by the draconian legislation on drug consumption and the lack of comprehensive drug policies. Faced with increasing drug-related mortality, complementing law enforcement and regional initiatives with a softer approach at home is the next logical step.
A Threat to National and Human Security: Developments and Continuities in the Afghan Drug Trade
Drug trafficking in Russia is far from being a recent problem. The drastic rise of organised crime in the tumultuous years that followed the fall of the USSR, as well as the newly opened and poorly controlled borders with former Soviet states, has facilitated the transnational smuggling of opium produced in Afghanistan (which accounts for 90 per cent of the world's heroin output). Travelling through the Northern route, the drugs are smuggled to Russia through Tajikistan, Kyrgyzstan, and Uzbekistan. While Afghanistan might be the Colombia of Central Asia, the Central Asian drug market presents different characteristics from its well-known Latin American counterpart. It is not organised in mega-cartels with the power of a small state, but in smaller more disparate criminal groups. These groups can extend their influence in the region more thanks to poor border security, lack of transnational cooperation, and rampant corruption among law enforcement and local officials than to their own strengths and ingenuity.
Pointing fingers at borders and even at the Eurasian Economic Union (EEU), which saw Kazakhstan and Kyrgyzstan integrated into a free trade zone with Russia in 2015, is highly misleading. While greater connectivity and opened borders make the region an ideal transit route for illicit trade, it is complicity and impunity that explain why less than 5 per cent of the drugs passing through Tajikistan are seized. The widespread corruption and poverty that lead many to resort to drug trafficking are the root causes of the drug trade in Central Asia.
Regarding Afghanistan, the ongoing conflict (2001-2020) and political instability make it a breeding ground for drug trafficking. The drug trade has led to many disagreements between the U.S. and Russia, with the two parties failing to reach a coherent anti-drug strategy. The possibility of a NATO-Russia cooperation was briefly evoked but has been eliminated by U.S. withdrawal from the country following the U.S.-Taliban peace agreement signed on February 29, 2020. This recent development will risk affecting the anti-drug fight. With 61 per cent of the Afghan population deriving its income from agriculture, the impossibility of cultivating traditional crops amidst conflict, and a new power vacuum, Russia will need to step up to make sure drug production does not explode. Moreover, Afghanistan's new dabble into the mass production of synthetic drugs, notably methamphetamines, which is cheaper than heroin, is increasingly worrying. A booming market largely driven by the rise of the Russian Hydra darknet, the quantities of synthetic drugs seized by Russian authorities have multiplied by twenty over the 2008-2018 period.
Given the growing availability and affordability of drugs on the Russian market, the security dimension of the Central Asian drug trade naturally dominates the drug discourse and, to some extent, justifies Russia's militarised approach. With a 7 644 km-long shared border with Kazakhstan and hundreds of tonnes of drugs flowing in each year, drug trafficking has severe implications beyond the social costs of addiction and directly threatens Russia's security. This is all the more worrying considering that Islamic terrorist groups like the Taliban use the drug trade to finance their operations. The crime and terrorism nexus operating in the region thus makes Central Asia a priority for Russian policy.
The War on Drugs at the Regional Level: Results and Future Perspectives
A relentlessly creative and adaptable market, with a myriad of new ways to conceal and smuggle narcotics every year, the illicit drug trade is truly a transnational problem and requires intense cooperation between the affected states. However, the anti-drug potential of regional organisations such as the Shanghai Cooperation Organisation (SCO), the Sino-Russian led security alliance, or the Collective Security Treaty Organisation (CSTO), is not fully exploited and is limited in terms of capacity and political will.
Russia has been promoting collective security with its Central Asian neighbours through the Shanghai Cooperation Organisation. Created in 2001 and composed of eight member-states (India, Kazakhstan, China, Kyrgyzstan, Pakistan, Russia, Tajikistan, and Uzbekistan), it plays a major role in stemming the Afghan drug trade. The SCO's 2018-2023 anti-drug strategy marks the creation of an effective anti-drug mechanism within the organisation. The SCO often collaborates with the Collective Security Treaty Organisation, a military alliance between six former Soviet states (Russia, Armenia, Kazakhstan, Kyrgyzstan, Tajikistan, and Uzbekistan), and the Central Asian Regional Information and Coordination Centre for combating the illicit trafficking of narcotics (CARICC).
Most of Russia's effort in the region has focused on strengthening the governments in place, such as investing in the state structure or their military. Russia has maintained a steady military presence in the region, one likely to increase after U.S. withdrawal. However, regional cooperation has mainly focused on short-termed joint operations and border security, such as operation spider web in July 2019, which led to the seizure of 6 422 kg of narcotic drugs and 3 241 arrests. The porous borders, explained in part by the geographical difficulty of border control in such mountainous terrain, the lack of training and equipment of security forces are certainly worth paying attention to, but they are also short-term solutions to a much more endemic problem. 6 422 kg might seem like a big win, but it is nothing compared to the hundreds of tonnes of heroin crossing the border each year. This purely militarised and short-term response, both from Russia's part and in its engagement with its neighbours, is necessary but insufficient. Fighting the illicit drug trade will require a long-term strategy and a much greater political will to tackle its systemic causes. At the moment, the drug trade is 30 per cent of Tajikistan's GDP, with an increasing amount of people turning to drug trafficking to survive. Fighting corruption, implementing institutional reforms and providing economic benefits to the region are as crucial as border policing.
In light of this, international assistance could prove useful, notably from the EU. While Central Asia is not a priority for Brussels, there is still a strong case for cooperation here. Afghan heroin and meth production is not only Russia's problem. The drug trade in Central Asia might not be a security issue for Europe in the way it is for Russia, but opium trafficking along the Northern and the Balkan route also reaches Europe and the black sea route via Turkey is rapidly emerging as a prominent smuggling corridor. In July 2019, Ukraine intercepted 930 kg of Afghan heroin destined for Western Europe. Europe's role in Central Asia is limited compared to Russia's, and its focus on democracy promotion tends to clash with Russia's priority of supporting the regimes in place to strengthen their capacity to fight the drug trade. But overcoming those differences and finding ground for cooperation would be a positive step towards fighting the drug trade.
The War at Home: the Grim Reality of Drug Addiction in Russia
Draconian legislation criminalising drug use has characterised Russia's domestic war on drugs for the past three decades. While the dominance of the security discourse in Russia's anti-drug strategy is somewhat justified, tackling the illicit drug trade purely from a national security perspective does not diminish the social threat posed by drug consumption. Drug use is a pervasive domestic issue, but it has yet to become a policy issue. Underdeveloped drug policies and politicians' refusal to address it largely explain the high mortality rate.
With 100 000 jailed in 2018 (one in three convicts), Russia has the highest number of people per capita imprisoned for drug crimes in Europe, most of them convicted under Article 228 of the Russian penal code which treats drug possession as a criminal offence. Such harsh legislation not only leads to more risky forms of drug use (the use of dirty needles for drug injection has directly contributed to the HIV epidemic currently affecting 1.16 million people in Russia, one of the fastest-growing HIV rates in the world), but prevents access to treatment. With such large fines and lengthy prison sentences, (for possession of 2.5 grams of meth, users can go to jail for up to ten years) as well as the social taboo around drugs and HIV, users do not seek treatment and are further marginalised.
This addiction and HIV crisis in Russia is largely homegrown and will reach endemic levels in the next few years if it continues to be swept under the rug. The peculiarity and pervasiveness of the drug trade is its creation of a steady base of consumers and addicts. Criminalisation has not and will not diminish the demand for drugs, hence the need to work on demand much as supply reduction. While the legalisation of soft drugs is unlikely to appear as a convincing solution anytime soon in Russia, a softer approach to drug use is needed. At the moment, no long-term treatment or harm reductions services are available, and opioid substitution therapy remains forbidden.
Conclusion
Drug trafficking is a complex issue that must be fought on multiple fronts. Russia's drug policy needs to involve a wider concept of security that not only encompasses the threat to national security, but also the human and social threat of drugs. Intense cooperation with Central Asia and Afghanistan through the SCO and CSTO is essential, as is strict border policing and law enforcement. Nonetheless, this no-tolerance policy for the supply side of the drug trade needs to be complemented with a softer approach for the demand side at home. To dwell on the social and economic consequences of drug use would be a truism, and Russia has every interest in decreasing the influence of drug trafficking on its population's health and security. Developing more robust social policies seems at the moment more feasible than tackling the systemic causes of the drug trade in Central Asia. The latter will require a solid long-term strategy that goes beyond anti-drug operations and border control. Russia must step up its fight both at home and abroad.
From our partner RIAC