Jobs, Technology and Multilateralism Hold the Key to ASEAN's Future
As the ASEAN region enters an era of accelerating, non-linear change, it must focus on creating jobs and unleashing the potential of technology to propel growth and spread it equitably, according to business leaders and policy-makers at the World Economic Forum on ASEAN.
The information and communications technology (ICT) sector is poised to add $1 trillion to ASEAN GDP by 2027, bringing with it positive spin-offs, such as a revolution in financial technology, e-commerce and improved governance. However, countries need to recalibrate how they regulate the sector, participants were told at a session on South-East Asia and the Big Picture. While some aspects such as data privacy and cyber security need more regulation, others such as fintech require a freer hand.
Jamaludin Ibrahim, Managing Director, President and Group Chief Executive Officer of Asiata Group Berhad, said ASEAN member countries must stop favouring domestic companies in the interest of region-wide development and integration, and called for region-wide removal of roaming charges. "Forty per cent of our population is millennials – their demographic behaviour is adaptable," he said, adding that policy-makers in each country must reconsider regulation of spectrum, industry structure, incentives, funding, human capital formation and so on. "We can leapfrog if we get national agenda to accelerate change," he said.
A key lesson for ASEAN from the pushback against globalization and regional integration, such as Brexit, would be to ensure that growth is inclusive and adequately addresses the social dimension. Greta Faremo, United Nations Under-Secretary-General and Executive Director of the UN Office for Project Services (UNOPS), said: "ASEAN must build inclusivity and sustainability into its infrastructure and institutions right from the start." UNOPS is keen to work with governments, she added, as well as the private sector in affordable housing and green energy, where blended finance can be leveraged in areas where banks have traditionally been reluctant to lend.
John Rice, Vice-chairman of GE, said that ASEAN, celebrating its 50th anniversary this year, has made a success out of a model where borders are points of connection and not barriers to trade, although more work is needed in levelling the playing field for the free flow of capital, including human capital, as well as finance. He pointed out that as the region enters the Fourth Industrial Revolution, it must also prepare its young population for the future: "Every job is going to change. ASEAN must train people to be ready to be flexible, adaptable, and ready for lifelong learning, ready to change as the nature of work and jobs change."
The need to educate young people for the jobs of the future was echoed by George Yeo, Visiting Scholar at the Lee Kuan Yew School of Public Policy at the National University of Singapore. "All of ASEAN has a young population who can, with the right education, take to technology like fish to water," he said. He added that not only is there great scope in high-end sectors such as big data analytics, but at a smaller level, just basic digital literacy can help citizens, societies and economies – through cutting out middle-men to benefit farmers.
Yeo said that technology also can play a key role in improving governance, law and order, as well as health outcomes. He highlighted Cambodia's Prime Minister Samdech Techo Hun Sen's efforts in improving governance by receiving citizens' complaints on Facebook. "I checked today and he has crossed 7.7 million followers," Yeo said, "What it does is, it penetrates through layers of bureaucracy."
ASEAN's reluctance to align itself with any one great power is both practical and beneficial. Yeo told participants that the region's historical memory of its relationship with China has taught it to be multilateral in its approach. He added that between China, the United States and India, ASEAN must remain friendly to everyone and benefit from big economies' interest in the region's wellbeing.
The Netherlands is well prepared to reduce CO2 emissions
The Netherlands is taking a well-balanced approach to its plans for a rapid transition to a carbon-neutral economy that will support strong growth and energy security, according to a new energy policy review by the International Energy Agency.
To drive this ambitious shift, the Netherlands has focused its energy and climate policy on cutting greenhouse emissions, with targets to reduce emissions by 49% by 2030 and by 95% by 2050 from 1990 levels. In June 2019, it adopted a national Climate Agreement that was developed through a process involving diverse groups from across Dutch society that worked together to define policies and measures aimed at achieving these targets.
"The Netherlands' Climate Agreement shows broad social and political commitment to its energy transition and serves as an excellent example of how collaborative policy-making can lay the framework for ambitious targets," said Dr Fatih Birol, the IEA's Executive Director. "The IEA looks forward to supporting the government as it implements its plans."
The Netherlands faces notable challenges, the IEA policy review highlights, since its economy remains heavily reliant on fossil fuels and has a concentration of energy- and emission-intensive industries. The IEA report welcomes the steps the government is taking to address these challenges. These include the introduction of carbon pricing for industrial emissions and a competitive subsidy programme that supports a wide variety of emission reduction technologies. It also applauds the government's leadership in supporting electric vehicles through incentives to purchase them and significant investments in charging infrastructure.
"I congratulate the Netherlands for developing a broad policy framework with robust measures to drive emission reductions in all sectors," Dr Birol said. "The balance of ambitious targets and competitive support measures will help drive a cost-effective energy transition."
The IEA report highlights new energy security challenges the Netherlands is facing. In line with its climate targets and in response to safety concerns over earthquakes caused by natural gas production, the government plans to end production from the Groningen gas field by mid-2022. Gas from Groningen covers a large share of the Netherlands' heating and industrial energy demand and is a key source of regional gas supply.
The government is taking firm measures to reduce natural gas demand, both domestically and in cooperation with neighbouring countries. At the same time, it is taking a leading role in developing a market for low-carbon hydrogen to partly replace natural gas and drive emission reductions in hard-to-decarbonise sectors like industry and heavy transportation. This is complemented by support for carbon capture and storage, which is also aimed at lowering industrial emissions.
"The Netherlands has a clear vision for reducing its dependence on natural gas while protecting energy security," Dr Birol said. "In addition, its commendable leadership on low-carbon hydrogen will help drive cost reductions that are needed for this important technology to play a key role in accelerating clean energy transitions around the world."
Day-to-Day Items That Can Now Be Made Using Organic Materials Only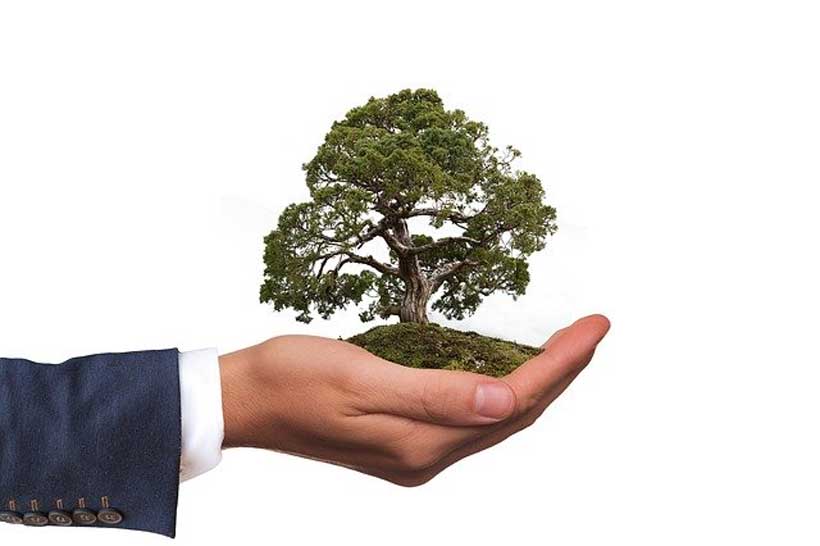 According to Pew Research, three-quarters of Americans are concerned about helping improve the environment.
Unfortunately, only one in every five Americans is willing to make an effort to change the negative impacts on the environment. A key reason why this happens is that many people have no idea where to start when it comes to saving mother earth.
But did you know that you can be a hero just by substituting some of the essential items you use every day with eco-friendly products?
If you're in doubt, here are a few everyday items that you can substitute with their readily available eco-friendly alternatives.
1. Reusable Grocery Bags
Every year, an estimated one trillion plastic bags are used globally. Most of these bags end up in landfills, where they take forever to degrade.
The use of recyclable shopping bags can reduce plastic waste without any inconvenience on your part.
Unlike bags made of plastics, recyclable shopping bags decay faster due to their natural materials. Being reusable also means that they last longer, which allows you to save money while saving the planet.
2. Eco-friendly Blankets
A comfortable blanket that also eases your ecological footprint worries will definitely give you a restful sleep. Blankets made from recyclable materials are environmentally friendly as they leave less synthetic fillings on the environment.
A eucalyptus blanket is an excellent example of an eco-friendly blanket. These blankets are soft and subtle as they are made from a poly microfiber eucalyptus fabric. Unlike traditional beddings, these eco-friendly blankets keep 50 plastic bottles away from landfills, which is much better for our environment.
3. Recyclable Straws
Americans use around 500 million plastic straws daily, which could fill over 125 million school buses.
Plastic straws are made from polypropylene, a dangerous chemical that affects our estrogen levels. The disposal of these plastic straws also introduces a lot of plastic waste into the environment.
But you can now substitute your plastic straws with reusable stainless steel straws. We also have biodegradable straws in the market made from bamboo sticks, coconut leaves, cane stems, or paper.
4. Organic Sanitary Towels
Organic sanitary pads are gaining popularity as they have fewer dyes and additives. They are also safer for the environment.
Most of the modern sanitary pads are manufactured from plastics or their derivatives. Many women complain that the perfumes and dyes often used on these pads irritate their sensitive skin. This has seen many ladies turn to organic pads.
Most organic sanitary towels are made of cotton cloth or other biodegradable materials. Others have a plant-based top material made of wood, bamboo, jute palp, or banana. This makes them free from plastics, chemical dyes, and additives. The organic sanitary towels are also more comfortable, sustainable, and eco-friendly. Since they are also compostable, their use reduces the accumulation of plastic waste on our planet.
The above four products are just a few examples of eco-friendly alternatives that you can use in place of everyday products. If you haven't started saving our planet, now would be a good time to start!
COVID-19 leads to massive labour income losses worldwide
The devastating losses in working hours caused by the COVID-19 pandemic have brought a "massive" drop in labour income for workers around the world, says the International Labour Organization (ILO) in its latest assessment of the effects of the pandemic on the world of work.

Global labour income is estimated to have declined by 10.7 per cent, or US$ 3.5 trillion, in the first three quarters of 2020, compared with the same period in 2019. This figure excludes income support provided through government measures.

The biggest drop was in lower-middle income countries, where the labour income losses reached 15.1 per cent, with the Americas the hardest hit region at 12.1 per cent.

The ILO Monitor: COVID-19 and the world of work. Sixth edition , says that the global working hour losses in the first nine months of 2020 have been "considerably larger" than estimated in the previous edition of the Monitor (issued on 30 June).

For example, the revised estimate of global working time lost in the second quarter (Q2) of this year (when compared to Q4 2019) is for 17.3 per cent, equivalent to 495 million full time equivalent (FTE) jobs (based on a 48-hour working week), whereas the earlier estimate was for 14 per cent, or 400 million FTE jobs. In Q3 of 2020, global working hour losses of 12.1 per cent (345 million FTE jobs) are expected.

The outlook for Q4 has worsened significantly since the last ILO Monitor was issued. Under the ILO's baseline scenario, global working-hour losses are now projected to amount to 8.6 per cent in the fourth quarter of 2020 (compared to Q4 2019), which corresponds to 245 million FTE jobs. This is an increase from the ILO's previous estimate of 4.9 per cent or 140 million FTE jobs.

One reason for the estimated increases in working-hour losses is that workers in developing and emerging economies, especially those in informal employment, have been much more affected than by past crises, the Monitor says.

It also notes that the drop in employment is more attributable to inactivity than to unemployment, with important policy implications.

While many stringent workplace closures have been relaxed, there are significant variations between regions. 94 per cent of workers are still in countries with some sort of workplace restrictions, and 32 per cent are in countries with closures for all but essential workplaces.
The "fiscal stimulus gap"
The 6th edition of the Monitor also looks at the effectiveness of fiscal stimulus in alleviating labour market impacts.

In countries where sufficient data is available for Q2 2020, a clear correlation exists, showing that the larger the fiscal stimulus (as a percentage of GDP), the lower the working-hour losses. In that period, globally an additional fiscal stimulus of 1 per cent of annual GDP would have reduced working hour losses by a further 0.8 per cent.

However, while fiscal stimulus packages have played a significant role in supporting economic activity and reducing the fall in working hours, they have been concentrated in high-income countries, as emerging and developing economies have limited capacity to finance such measures.
In order for developing countries to reach the same ratio of stimulus to working hours lost as in high-income countries, they would need to inject a further US$982 billion (US$45 billion in low-income countries and US$937 billion in lower-middle income countries). The stimulus gap for low income countries amounts to less than 1 per cent of the total value of the fiscal stimulus packages announced by high-income countries.

This huge "fiscal stimulus gap" is even more worrying in the light of the social protection deficits in many developing countries. Moreover, some of these countries have also had to redirect public spending from other objectives in order to mitigate the labour market impact of the crisis.

"Just as we need to redouble our efforts to beat the virus, so we need to act urgently and at scale to overcome its economic, social and employment impacts. That includes sustaining support for jobs, businesses and incomes," said ILO Director-General Guy Ryder.

"As the United Nations General Assembly gathers in New York, there is pressing need for the international community to set out a global strategy for recovery through dialogue, cooperation and solidarity. No group, country or region can beat this crisis alone," he concluded.