Jobs, Technology and Multilateralism Hold the Key to ASEAN's Future
As the ASEAN region enters an era of accelerating, non-linear change, it must focus on creating jobs and unleashing the potential of technology to propel growth and spread it equitably, according to business leaders and policy-makers at the World Economic Forum on ASEAN.
The information and communications technology (ICT) sector is poised to add $1 trillion to ASEAN GDP by 2027, bringing with it positive spin-offs, such as a revolution in financial technology, e-commerce and improved governance. However, countries need to recalibrate how they regulate the sector, participants were told at a session on South-East Asia and the Big Picture. While some aspects such as data privacy and cyber security need more regulation, others such as fintech require a freer hand.
Jamaludin Ibrahim, Managing Director, President and Group Chief Executive Officer of Asiata Group Berhad, said ASEAN member countries must stop favouring domestic companies in the interest of region-wide development and integration, and called for region-wide removal of roaming charges. "Forty per cent of our population is millennials – their demographic behaviour is adaptable," he said, adding that policy-makers in each country must reconsider regulation of spectrum, industry structure, incentives, funding, human capital formation and so on. "We can leapfrog if we get national agenda to accelerate change," he said.
A key lesson for ASEAN from the pushback against globalization and regional integration, such as Brexit, would be to ensure that growth is inclusive and adequately addresses the social dimension. Greta Faremo, United Nations Under-Secretary-General and Executive Director of the UN Office for Project Services (UNOPS), said: "ASEAN must build inclusivity and sustainability into its infrastructure and institutions right from the start." UNOPS is keen to work with governments, she added, as well as the private sector in affordable housing and green energy, where blended finance can be leveraged in areas where banks have traditionally been reluctant to lend.
John Rice, Vice-chairman of GE, said that ASEAN, celebrating its 50th anniversary this year, has made a success out of a model where borders are points of connection and not barriers to trade, although more work is needed in levelling the playing field for the free flow of capital, including human capital, as well as finance. He pointed out that as the region enters the Fourth Industrial Revolution, it must also prepare its young population for the future: "Every job is going to change. ASEAN must train people to be ready to be flexible, adaptable, and ready for lifelong learning, ready to change as the nature of work and jobs change."
The need to educate young people for the jobs of the future was echoed by George Yeo, Visiting Scholar at the Lee Kuan Yew School of Public Policy at the National University of Singapore. "All of ASEAN has a young population who can, with the right education, take to technology like fish to water," he said. He added that not only is there great scope in high-end sectors such as big data analytics, but at a smaller level, just basic digital literacy can help citizens, societies and economies – through cutting out middle-men to benefit farmers.
Yeo said that technology also can play a key role in improving governance, law and order, as well as health outcomes. He highlighted Cambodia's Prime Minister Samdech Techo Hun Sen's efforts in improving governance by receiving citizens' complaints on Facebook. "I checked today and he has crossed 7.7 million followers," Yeo said, "What it does is, it penetrates through layers of bureaucracy."
ASEAN's reluctance to align itself with any one great power is both practical and beneficial. Yeo told participants that the region's historical memory of its relationship with China has taught it to be multilateral in its approach. He added that between China, the United States and India, ASEAN must remain friendly to everyone and benefit from big economies' interest in the region's wellbeing.
$600 Million ADB Loan to Expand Energy Access in Eastern Indonesia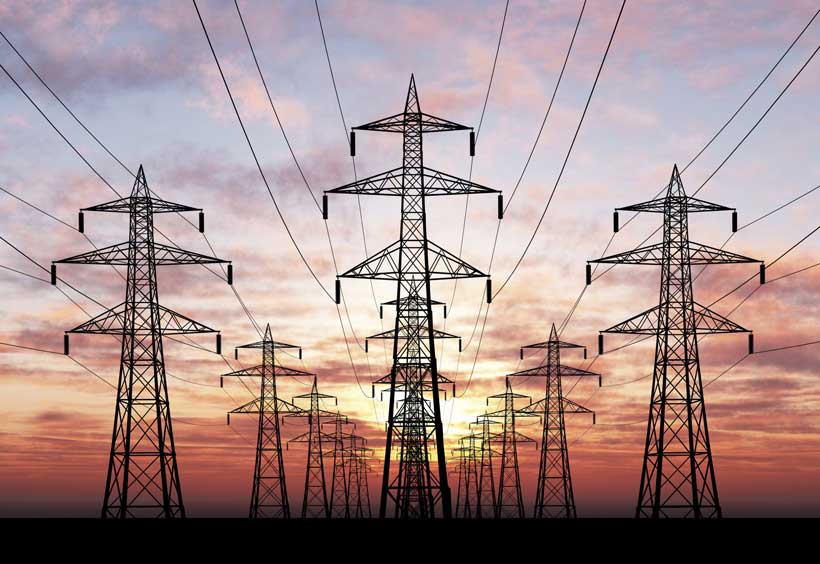 The Asian Development Bank (ADB) has approved a $600 million loan to help the State Electricity Corporation (PLN), Indonesia's state-owned power company, expand electricity access and promote renewable energy in eastern Indonesia. The program also includes two grants, at $3 million each, from the Japan Fund for Poverty Reduction and the Asia Clean Energy Fund.
The second phase of the Sustainable Energy Access in Eastern Indonesia–Electricity Grid Development Program supports efforts by PLN to expand electricity access and improve service reliability in nine provinces in the outer regions of Kalimantan, Maluku, and Papua. The first phase of the program began in 2017 and covered eight provinces in Sulawesi and Nusa Tenggara.
"The program will boost sustainable, equitable, and reliable access to electricity among the communities in remote eastern Indonesia, including through the use of solar and other renewable sources," said ADB Southeast Asia Energy Director Toru Kubo. "Reliable electricity is essential for people to access job opportunities, education, and health services, especially during the coronavirus disease (COVID-19) pandemic. The program will also support eastern Indonesia's economic recovery from the pandemic and contribute to equitable and resilient growth."
Indonesia's economy has doubled in size since 2000 and the national poverty rate declined to 9.7% in 2018 from 19.1% in 2000. Such gains are now threatened by the COVID-19 pandemic. ADB expects Indonesia's economy to contract by 1.0% in 2020, compared with a 5.0% expansion in 2019. To cushion the economic shock, the government has announced free electricity for 24 million poor households and a 50% discount for 7 million more households, which could reduce PLN's revenue and financing capacity.
The government has been pushing to develop the country's economic growth centers beyond Java, where more than half of the population live. Residents in eastern Indonesia currently have limited access to electricity, with up to 56% of households having inadequate or no electricity access in Papua and 28% in Maluku—much higher than the national average of 4%. The government has prioritized 433 villages currently without access to electricity, all of them located in the eastern provinces of Papua, West Papua, East Nusa Tenggara, and Maluku.
Expanded electrification in eastern Indonesia is a key part of the government's infrastructure investment plan, with the goal of electricity for all by 2024. The government plans to increase the share of renewable energy in the total energy mix to 23% by 2025, up from 13% in 2016. It also hopes to eliminate diesel use to the extent possible, a task most challenging in the remote eastern regions.
"The program will increase PLN's delivery of electricity powered by renewable energy to remote communities by six-fold and reduce indoor kerosene and wood consumption, which is expected to generate significant environmental and social benefits," said ADB Energy Specialist Diana Connett.
The first phase of the program in Sulawesi and Nusa Tenggara has proved successful. By the end of 2019, the number of new customers increased by 1.53 million, exceeding the program's target of 1.37 million. The second phase of the program aims to provide electricity to 1.55 million new customers by 2024 across the nine provinces.
The results-based loan to PLN, with a sovereign guarantee from the Government of Indonesia, will support the utility's efforts to install medium- and low-voltage power distribution infrastructure. It will also help PLN staff better manage assets and safely dispose of waste equipment, as well as improving procurement and payment systems.
The grant from the Asia Clean Energy Fund will help renewable energy plants apply advanced technologies to improve system design and maintenance. The Japan Fund for Poverty Reduction grant will support measures to install power connections for poor households and help PLN conduct a longitudinal social and gender impact assessment.
Other ADB energy initiatives include two ongoing private sector loans supporting wind and solar power generation in eastern Indonesia. They also include policy-based loans that, along with technical assistance, help strengthen sector governance and fiscal sustainability, boost private sector investment, and promote clean and efficient energy options.
Urgent action to end 'pandemic of femicide and violence against women'
COVID-19 is overshadowing what has become a "pandemic of femicide" and related gender-based violence against women and girls, said independent UN human rights expert Dubravka Šimonović on Monday, calling for the universal establishment of national initiatives to monitor and prevent such killings. 
Ahead of the International Day for the Elimination of Violence against Women, marked on 25 November, Ms. Šimonović said the rise in femicides and violence was "taking the lives of women and girls everywhere" around the world, as the coronavirus continues to rage out of control.
'Femicide watches'
The UN Human Rights expert called on "all States and relevant stakeholders worldwide to take urgent steps to prevent the pandemic of femicide or gender related killings of women, and gender-based violence against women, through the establishment of national multidisciplinary prevention bodies or Femicide watches/observatories on violence against women".
She said those bodies should be mandated to collect comparable and disaggregated data on femicide or gender-related killings of women; conduct an analysis of femicide cases to determine shortcomings, and recommend measures for the prevention of such cases; and ensure that victims are not forgotten, by holding days of remembrance.
According to data collected since 2015 though the Femicide Watch initiative, and data available from the UN Office on Drugs and Crime (UNODC), "among the victims of all intentional killings involving intimate partners, more than 80% of victims are women". 
Preventable killings
During the past five years, a growing number of States have either established anti-femicide initiatives, and in an increasing number of countries, it is independent human rights institutions, civil society organizations, women's groups, or academic institutions, that have established watches or observatories.
In his statement to the High-Level Meeting on the 25th anniversary of the Fourth World Conference on Women this past October, the UN Secretary-General António Guterres called for affirmative action to prevent violence against women, including femicide.
Data collected by observatories should be comparable from country to country, and disaggregated "under categories of intimate partner and family related femicides, based on age, disability, gender identity, migrant status, internal displacement, racial or ethnic origin and belonging to indigenous communities or to a religious or linguistic minority", the statement concluded.
The Special Rapporteurs, Independent Experts and Working Groups are part of what is known as the Special Procedures of the Human Rights Council. They work on a voluntary basis; they are not UN staff and do not receive a salary. They are independent from any government or organization and serve in their individual capacity.
Inclusion for all: Action plan on Integration and Inclusion 2021-2027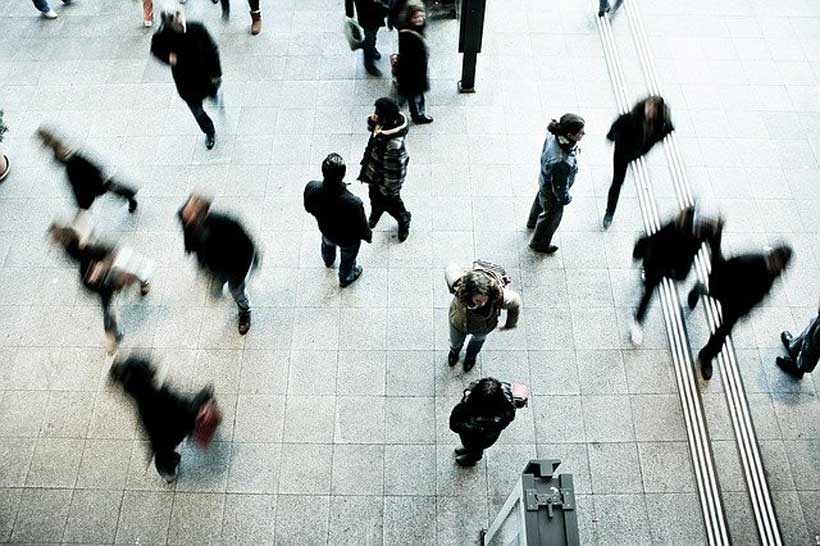 Commission is presenting the action plan on Integration and Inclusion for the period 2021-2027. The action plan promotes inclusion for all, recognising the important contribution of migrants to the EU and addressing the barriers that can hinder participation and inclusion of people with a migrant background, from newcomers to citizens, in European society. It is built on the principle that inclusive integration requires efforts from both the person and the host community and sets out new actions that build on the achievements of the previous action plan from 2016.
Vice-President for Promoting our European Way of Life, Margaritis Schinas, said: "Inclusion is the embodiment of the European way of life. Integration and inclusion policies are vital for newcomers, for local communities, and contribute to cohesive societies and strong economies. Everyone who has the right to be in Europe should have access to the tools they need to realise their full potential and assume the rights and obligations governing our Union."
Commissioner for Home Affairs, Ylva Johansson, said: "Migrants are 'us', not 'them'. Everyone has a role to play in making sure our societies are cohesive and prosperous. Integration and inclusion mean listening to migrant communities and ensuring that everyone can enjoy rights, regardless of background. Inclusive integration is giving the same tools and support needed to contribute to society, so that migrants can reach their full potential and our societies benefit from their strength and skills."
A European approach to integration and inclusion
As emphasised in the new Pact on Migration and Asylum, successful integration and inclusion is an essential part of a well-managed and effective migration and asylum policy. It is also essential for social cohesion and for a dynamic economy that works for all.
The action plan proposes targeted and tailored support that takes into account individual characteristics that may present specific challenges to people with a migrant background, such as gender or religious background. Successful integration and inclusion depends both on early action and on long-term commitment.
Although national governments are primarily responsible for creating and implementing social policies, the EU plays a key role in supporting Member States through funding, developing guidance and fostering relevant partnerships. The main actions are:
Inclusive education and training from early childhood to higher education, focusing on facilitating the recognition of qualifications and continued language learning, with support from EU funds.
Improving employment opportunities and skills recognition to fully value the contribution of migrant communities, and women in particular, and ensure that they are supported to reach their full potential. The Commission will work with social and economic partners and employers to promote labour market integration, support entrepreneurship and make it easier for employers to recognise and assess skills.
Promoting access to health services, including mental healthcare, for people with a migrant background. In addition to dedicated EU funding, the action plan seeks to ensure people are informed about their rights and recognises the specific challenges faced by women, in particular during and after pregnancy. The action plan also supports Member States to exchange best practice.
Access to adequate and affordable housing funded through the European Regional Development Fund, European Social Fund Plus, Asylum and Migration Fund and Invest EU, as well as funding platforms to exchange of experience at local and regional level on fighting discrimination on the housing market and segregation.
The action plan will be implemented by mobilising EU funding and by creating partnerships with all those involved: migrants, host communities, social and economic partners, civil society, local and regional authorities as well as the private sector. It will empower host communities and support their role in the design and implementation of integration measures and programmes, while also emphasising the responsibility of the people concerned in participating in the host society. It will seek to modernise access to services by using digital tools. Finally, it will improve the evidence base to help further development of policies and to ensure good monitoring of results.
Background
Today, around 34 million EU inhabitants were born outside the EU (around 8% of the EU population), and 10% of young people (15–34 years) born in the EU have at least one foreign-born parent. Migrants and EU citizens with a migrant background play a key role in European society and in different sectors of our economy, including as essential workers. However, they continue to face challenges in terms of access to education, employment, healthcare and social inclusion (see statistics).
The action plan on Integration and Inclusion complements existing and upcoming EU strategies to foster equality and social cohesion to ensure everyone is fully included and able to participate in European societies. It will be implemented with the forthcoming action plan to implement the European Pillar of Social Rights and the EU's anti-racism action plan. It will also be closely linked with the EU Roma strategic framework for equality, inclusion and participation; the Gender Equality Strategy 2020-2025; the LGBTIQ equality strategy 2020-2025, the forthcoming strategy to combat antisemitism and the EU citizenship report.