Is Kleptocracy turning the U.S. into a Banana Republic?
[yt_dropcap type="square" font="" size="14″ color="#000″ background="#fff" ] A [/yt_dropcap]fter 100 days of Trump presidency the question arises: has it begun to undermine some fundamental norms of American democracy and tradition?
To fathom how urgent may be such a question in the era of "alternative facts" and "fake news" we need to consider the following indisputable facts: Trump and his advisers in the White House have repeatedly threatened their political opponents and journalists who dare criticize or raise serious questions about the administration. Chief of Staff Reince Priebus has suggested weakening First Amendment protections governing freedom of the press as a tactic to combat criticism. Foreign dictators and authoritarian personalities (Putin, Le Pen, Duterte, al-Sisi) have been praised and admired while our democratic allies have been treated with contempt, the legitimacy of US federal judges who have ruled against the administration policies has been mocked. This is just to mention the most salient facts.
Moreover, the trump family has unprecedented conflicts of interest and are openly defiant about their intentions to profit from the presidency with impunity, never mind that ethics lawyers have sounded the alarm and warned that the Constitution is being violated and impeachable offenses are being performed, especially those connected with receiving benefits from foreign governments through business dealings while in office. Lawsuits have already been filed on those grounds.
Is this the new commonplace normal? The good news is that these anomalies are being noticed more and more by thoughtful people and the press. The bad news is that there is no guarantee that those lawsuits would prevail in a court of law. It could take years before they are resolved and meanwhile the country would have been transformed into a Banana Republic. Nevertheless, the courts, within American democracy, continue to play and important role in defining the scope and limits of presidential power, and clarify constitutional principles.
Congress too, however, has a constitutionally mandated duty to check presidential power. It has a plethora of tools available if it chose to act, but so far, the Republican faction of Congress which is in control, has shown little inclination to use them even if the vast majority of them are not enthusiastic about Trump's presidency and see him as an embarrassment and even a threat to the Constitution.
The corollary question at this point is this: can these reluctant Republicans be convinced to act? Public opinion might have to do the convincing with their voting. For, if general apathy and the feeling of being overwhelmed by this unprecedented presidency win out and the unacceptable becomes the norm, it will signal the beginning of the end for American democracy as we know it. We will in effect have become a Banana Republic.
Comey treated in Thuggish Mafia Style by the White House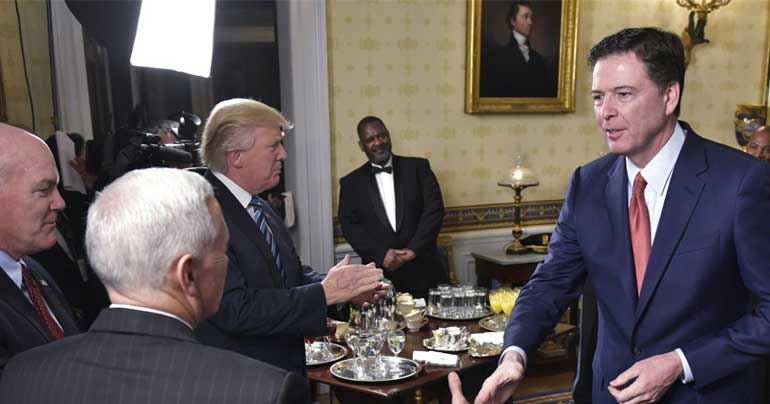 Former FBI Director James Comey is furious at the lack of respect the White House has showed him by the way he was fired, worthy of a Mafia operation, sources confirm.
Trump's Dumb Ideas for Economic Growth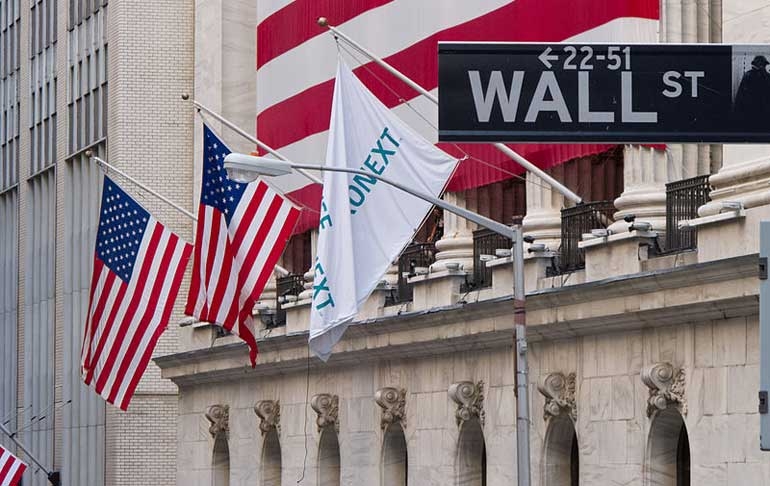 [yt_dropcap type="square" font="" size="14″ color="#000″ background="#fff" ] I [/yt_dropcap]f there's an economic idea that Donald Trump and his economic advisers continually reiterate it is that slashing taxes inevitably leads to economic growth. Let's see how true this idea is.
The Demeaning of the Office of the President
[yt_dropcap type="square" font="" size="14″ color="#000″ background="#fff" ] C [/yt_dropcap]NN has recetnly reported that President Trump's latest anti-media attacks "are beneath the dignity of the office of the President." In an interview with Time magazine, Trump insulted CNN's Chris Cuomo and Don Lemon and criticized MSNBC's Joe Scarborough. He also called CBS late-night host Stephen Colbert a "no-talent guy."