The meeting between al-Sarraj and General Khalifa Haftar
[yt_dropcap type="square" font="" size="14″ color="#000″ background="#fff" ] L [/yt_dropcap]ast mid-February both the leader of Libya's Government of National Accord (GNA), Fayez al-Sarraj, and the leader of the Libyan National Army – that is the leader of "Operation Dignity" – Khalifa Haftar, were in Cairo, but no one can still today check whether they actually met. Indeed, as far as we know, they did not, considering the real allergy that Haftar has for the leader of Tripoli's GNA.
Again last mid-February, in the Egyptian capital city, al-Sarraj met the Chief of Staff of the Egyptian Armed Forces, Mahmoud Egazi, who deals with the Libyan dossier for the Egyptian President.
Egypt supports Haftar for many reasons: the presence of over 750,000 Egyptian workers in Libya – and, at Gaddafi's time, they were at least 1.5 million, mainly Copts.
The other reasons are the tension in Sinai, now being jihadised; 1,200 kilometers of borders with Libya, which are very hard to keep under control; remittances from Libya to Egypt to the tune of 33 million US dollars a year, as well as a 75% decrease of bilateral trade.
Egypt will keep Libya united as long as it can, but it will certainly avoid the spreading of the Muslim Brotherhood (siding with al-Sarraj) and the various derived jihadist fraternities.
Great Britain, foolishly happy to have finally weakened Italy, cannot but support al-Sarraj, while France, which thinks also about the Suez Canal, supports el-Sisi and hence also Haftar.
Haftar, however, did not meet with al-Sarraj, who was in Egypt – as we have seen – and the leader of "Operation Dignity" avoided seeing him.
Moreover, Tobruk's Parliament has noted that "there is no moral nor material obligation" to respect the immigration memorandum between al-Sarraj's government and Italy.
With whom are we talking in Libya? With the democratic-UN ghosts or with the "effectual truth of the matter" – just to quote Machiavelli?
Ultimately, we do not still know the reason why the United Nations, the European Union and many others take al-Sarraj and his government so seriously.
Furthermore, in honour of the mythical Western enlightened "secularism", we wish to point out that respect for the Islamic law, namely the sharia, is the fifth of the 32 "principles" enshrined in the Libyan Political Agreement signed in Skhirat on December 17, 2015, which is at the basis of al-Sarraj's current government.
On the other hand, al-Sarraj's government relies on Turkey's and Qatar's support, while the Turkish diplomacy is led by Amrallah Ishlar, who travels perpetually back and forth between the various capital cities of current Libya.
Are we really sure that this strange Turkish activism is in Europe's or, at least, Italy's interest, considering that also France supports Haftar?
Are we sure that Turkey does not want also an Islamist pole on the Maghreb coast, graciously granted to it by Western stupidity – a pole controlling the Libyan African oil and the Mediterranean region?
The submission of NATO and EU interests to Turkey's is now a painful mystery.
Do they want to support Turkey against the "tyrant" Assad, so that Syria becomes as pervious and porous as a sponge?
Do they want to imagine that instead of cooperating with Russia in Syria and the Middle East, Turkey is finally seduced by the immense Western stupidity?
Moreover Ahmed Mitig, one of al-Sarraj's four deputies, does not consider important to fight Isis in Sirte which, for Tripoli's government, clearly appears to be a useful buffer to protect itself from Haftar's forces.
Now, with "Operation Dignity" in the Libyan oil crescent area, we realize all the importance of a power taking more action so as to have less UN-style talk and more military facts.
In 2011 only a perfect fool could imagine this Libyan scenario and both in France and Great Britain we found two useless idiots who, with a view to taking ENI away from us and putting an end to the disastrous project of the Union for the Mediterranean, set fire to the weakest point in Maghreb.
Moreover, as is well-known, al-Sarraj's domestic allies in Tripoli are both the Salafists and the Muslim Brothers.
With a view to opposing Isis, we support its ideological progenitors, by trusting al-Sarraj's red tie.
Since the insurgency against Gaddafi, the Muslim Brothers have systematically murdered at least 500 elite officers of the Libyan Armed Forces, in Benghazi only, while even today, in the United States, the obvious equation between Muslim Brotherhood and Islamist groups is denied by the US government.
Well done. Who do you think has spread the concept of Qur'an as the only law? Fear makes you do unthinkable things, but stupidity is even worse.
Furthermore, rumors are rife that in early 2016 the Muslim Brotherhood and al Qaeda in Libya reached a political agreement – something which would only surprise the many people disinformed about the "sword" jihad.
Hence what is it? Blindness? Ignorance? Amateurism? A mix of all three.
The West – in the hands of the last master and of ruling classes and politicians who only see the poor (Arab) money – leaves to its enemies the lines of its final penetration and its complete defeat.
Moreover, so far al-Sarraj's government – so dear to the United Nations and to the European Union – has failed to muster the support of Tripolitania's Islamist militia led by Khalifa al-Ghweil or of Tobruk's "House of Representatives" or, finally, of Cyrenaica's government led by Al Thinni.
Hence, what is it for? For making Turkey do business? For supporting Qatar, which invests massively in our companies?
Furthermore, "Libya Dawn" militias do not support al-Sarraj yet, but only obey to al-Ghweil, while both Haftar and Tobruk's forces have successfully countered, with weapons in their hands, any attempt by Al Sarraj's few military forces – especially those of the Muslim Brotherhood – to conquer Cyrenaica's oil districts.
And, indeed, we paid al-Sarraj' soldiers.
Hence, even assuming it may lead to some results, the Abu Dhabi meeting will be a success only for General Khalifa Haftar, who will show to al-Sarraj such a mediation line not to make him be overthrown (no one has an interest in replacing an absolute nobody) and avoid his uprising in Tripoli, which – however – would not go beyond the second floor of the building – in front of the port – hosting the GNA, so dear to the United Nations and its ignorant leaders.
Nobody knows what would happen if al-Sarraj were to go to the bathroom on the first floor without being protecting by his bodyguards.
According to some anonymous sources, during the two hours of private talks in Abu Dhabi, the two leaders accepted to hold Parliamentary and presidential elections within 2018.
Again according to these sources, Al-Sarraj accepted to support the appointment – by March 2018 – of General Haftar to serve as provisional President of the new future Libyan Republic, in addition to leading a national unity government with all the forces on the field to manage the upcoming elections.
Al-Sarraj feels he is weak and understands that – as Mao Zedog would have said – the EU and the UN are two "paper tigers". Hence he is endeavouring to survive his non-existent Tripoli's government.
Moreover, the crime organizations which handle migrant trafficking have been fully eradicated from the coastal areas where Haftar's "Operation Dignity" rules, while they thrive on the other shores.
This too would be a sign to consider if a quite responsible a skillful government ruled in Italy.
Nevertheless, we doubt that – despite the professional competence and intelligence of the Minister for Internal Affairs, Marco Minniti – the current government wants to get to the root of the matter.
They are too weakened by the talk about al-Sarraj's "legitimate power", created only upon their own request.
As many readers may recall, al-Sarraj's Libyan Presidential Council, created in March 2016 and located in the base of Abu Sittah, near Tripoli, relied on the Libyan Political Agreement signed on December 17, 2015, which appointed only nine members of al-Sarraj's government, with no other signatures in support of it.
Westerners are divided like the Libyan forces inside the country. In its magnificent blindness, the United States supports only Tripoli's Government of National Accord (GNA) and its President, al-Sarraj.
Do not ask us why – it is just a leap of faith.
Tripoli-Abu Sittah's government also wants "to fight against people's traffickers and to repress ISIS in Sirte", but we know that so far these two goals have only been reached by Haftar.
France supports Haftar because it wants to avoid spreading the contagion to Senegal, Gambia, Niger and Morocco.
And it still has interests between the Horn of Africa and the Suez Canal.
No UN nonsense or foolishness will distract France's attention from its bilateral relations with Egypt.
As is well-known, also the Russian Federation supports Haftar and there will soon be a Russian base in Cyrenaica and a Russian power projection onto the Western Mediterranean region.
Hence, with Tripoli-Abu Sittah's government, it is as if Andorra wanted to rule over France or Spain.
However, the agreement finally signed in Rome on March 28 last between the Tuaregh, Tebu and Awlad Suleiman tribes – all operating south of Libya – to stop the trafficking of human beings and stabilize the country is good news.
Nevertheless the Russian Foreign Minister, Lavrov, is perfectly right in supporting "inclusive dialogue and avoiding betting on a single force only".
What is surprising, however, is the fact that the United Nations and, above all, the European Union have not yet realized it.
The Italian Foreign Minister, Angelino Alfano, believes that "dialogue is positive" and that "also Haftar should be given a role".
He is certainly right, but the role played by the General of "Operation Dignity" is now clear, while al-Sarraj's role remains inevitably on the back of the stage.
Hence what should be done?
Simple actions should be taken. Convening a Conference in Rome, whether the UN or the pro-EU useless hierarchies like it or not.
Negotiating a clean-cut and militarily clear delimitation of internal lines and strictly order all Libyan parties to hold elections by and no later than October 2017.
Defining one single national unity government, which shall be established after the local elections.
Creating not a multitude of sympathetic amateurs at war, but a series of effective NATO outposts between the various factions.
Thanks to the idiots that have fragmented and disrupted it, Libya is now only a land of factions.
We should know it and try to separate the military groups, even harshly.
Libya is no longer the country created by Italo Balbo's Mazzinian genius or the nation built by Gaddafi's iron will.
Certainly, the leader of Tripoli's government, Khalifa al-Ghweil, did not allow al-Sarraj and the UN envoy, Kobler, to land in Mitiga, the only airport in the capital city.
While Tripoli's President does not rule even in his city, Italy and the other naïve supporters of Kant's perpetual peace refuse to have relations with the only Prince having Weapons – just to quote Machiavelli – namely Haftar, because Cyrenaica's government, to which the General refers and reports, is a friend of the Russian Federation.
Cyrenaica has already established an "Eastern" branch of the National Oil Company (NOC), the only company authorized by the UN to sell Libyan oil, which – on April 25 last – immediately ordered a sale of 650,000 barrels, loaded on the Indian ship Distya Ameya in the port of Malta, to be sold through a company of the United Arab Emirates.
After UN pressures, the Indian ship returned to Libya, but now the oil split is an objective fact.
In all likelihood, the idea of General Haftar and of Tobruk's leader, Al Thinni, is to set the precedent of Cyrenaica's autonomy similar to that of Iraqi Kurdistan.
The May 27 Coup: An Attempt to Analyze Politics in Gramscian Terms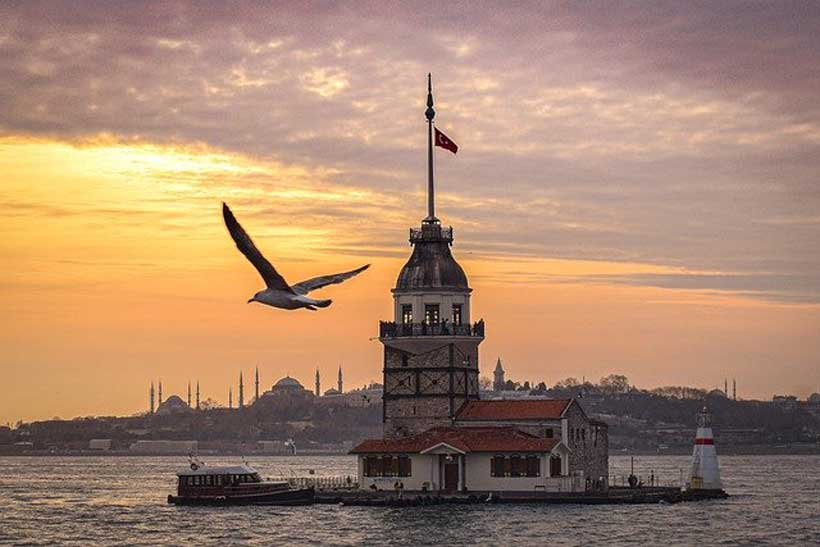 On 27 May in 1960, Turkey witnessed its first full-fledged military coup. The coup was of a non-hierarchical nature in the sense that it was not carried out by generals but by other military officers belonging to lower status such as colonels. What paved the way for the coup can be seen as multi-dimensional. What I will try to do in this piece is not to put forward the reasons why that military intervention occurred or the impact it had upon society and politics in Turkey. My main concern is to analyze Turkish politics in Gramscian terms between the years 1960–1961.
The Democrat Party which was overthrown in 1960 can be viewed as a party which was supported by the masses who are critical of the single-party era. The strict state interpretation of secularism was undermined to some degree during the DP rule and this was welcomed by the masses in Turkey. Moreover, the economic backwardness of the rural areas was undermined to some extent, this development can also be seen as an important source of relief for the masses during that period. However, as Acton states "power corrupts", the DP in the course of time had adopted some autocratic policies that discomforted the state establishment, most notably the military elites. Moreover, the state establishment thought that the DP had undermined the Kemalist principles especially in terms of challenging the secular character of Turkey.
Apart from political reasons, the structure of the military played a key role in the emergence of the 1960 coup d'état. As known, in 1952, Turkey became a part of the NATO, and this membership made the military personnel become more aware of the economic and technological backwardness of the army. Briefly, it can be said that those years were times of change: the military staff had become much more aware of the armies of other NATO members and as noted above, this paved the way for making them realize how backward they were both in technological and financial terms. On the other hand, there was a significant transformation of the Turkish society as domestic migration to cities was witnessed. Also the victory of the DP rule and then its tendencies towards a more authoritarian line played a central role in destabilizing the country.
What I attempt to do in this piece is to employ three of Gramsci's terms / conceptualizations in analyzing Turkish politics before and after the 1960's coup d'état. These concepts are hegemony, organic intellectuals and historical bloc. The term hegemony can simply be defined as the following: A society cannot be ruled through sole coercion and oppression; non-material instruments are needed, such as consent and persuasion, as well. Organic intellectuals can be defined as the intellectuals who are different from conventional intellectuals. Organic intellectuals have a significant role in society, they play a key role in the reproduction of the dominant ideology (hegemonic discourses) and they try to integrate the masses into the dominant ideology.
Historical bloc refers to a particular period of time with a particular type of power configuration shaped both by economic and political factors. The establishment of a historical bloc can be regarded as the end of the ideological dominance of a certain group while being the start of the dominance / ideological hegemony of another group.
First of all, the term 'hegemony' can be a good starting point in analyzing Turkish politics just before the military intervention. As noted, societies cannot be ruled by coercion only; there is also a strong need for consent. As known, the policies of the DP after the mid-1950s had begun to have an authoritarian character.
The DP rule chose not to negotiate with the opposing forces in the parliament, by contrast, the DP leaders chose to establish special investigative committees (tahkikat komisyonu) in order to cope with the opposing forces. These committees can be regarded as an instrument of coercion. In addition, freedom of speech had been under threat as the DP rule adopted strict censorship policies. These developments weakened the relative power of consent that was evident in the first years of the DP rule. In other words, it can be stated that, the hegemony of the political elites (the DP) had begun to be questioned right before the coup.
Secondly, the term 'historical bloc' can be employed in order to understand what had happened after the coup.As known, the military intervention put an end to the DP rule and party leaders while some other important political figures were sent to trial. Some of them were hanged later on. After the coup, transitional governments were established. These governments can be formulized as follows: Army + Republican People's Party (RPP) = Political Power. It can be said that, the end of the DP rule can be seen as the end of a certain historical bloc. The historical bloc of the DP rule and its social/electoral basis had collapsed and another historical bloc, that of the RPP and the military came into-being.
Thirdly, a look at the new constitution drafting process will help us while evaluating the role of the 'organic intellectuals' in analyzing Turkish politics of that time period. After the coup, the military officers had asked some law professors to make a brand new constitution for Turkey. The nature of the 1961 constitution is not under investigation here, so only the role of the professors will be analyzed. The law professors were of Kemalist ideology and were determined to make a constitution in line with the ideology of the military. It is obvious that the professors played some sort of an organic intellectual role in making the new regime's ideology dominant in the society. By drafting a new constitution, they aimed at justifying the coup as well as producing the ideology of the new regime. In addition, it can be stated that, the new constitution was seen as a tool for building up the new hegemony after the coup. The new laws paved the way for the diversification of the political arena letting new political actors emerge.
To put it in a nutshell it can be said that the events preceding and following the 1960 coup can be a good case study for applying Gramscian terms/conceptualizations in analyzing Turkish politics.
India-UAE tourism and education linkages
In spite of the continued uncertainty with regard to the trajectory of the covid19 pandemic, globally, countries are trying to return to normalcy. Significantly, the performance of United Arab Emirates (UAE's) tourism sector in the first quarter of 2022 was not just back to pre-covid levels, but actually managed to do better.
H.E. Dr. Ahmad Belhoul Al Falasi, Minister of State for Entrepreneurship and Small and Medium Enterprises and Chairman of the UAE Tourism Council highlighted these point while providing tourism figures for Q1 2022.Hotels received an estimated six million visitors in the first quarter of the year – a rise of 10% from 2019. Revenues for the first quarter of 2022, were AED (United Arab Emirates Dinar) 11 billion or USD 3 billion (2.9 billion) which was a jump of 20% from the first quarter of 2019.
The stellar performance of UAE's tourism sector in the first quarter of 2022 is being attributed to a number of factors including two major events — the Dubai Expo 2020 and the World's Coolest winter campaign.
In order to attract more visitors to the Dubai Expo 2020, UAE had also relaxed conditions for international travellers. The Emirate has also introduced new visitor visa categories with an eye on giving a boost to tourism. What is remarkable is that during the first quarter of 2022, average occupancy increased 25% from 3 nights to 4 nights and witnessed an 80% growth (no other country had such high occupancy rates)
The total number of tourists received was 4 million, and not surprisingly, Indian nationals along with tourists from UK, US and Russia accounted for a significant percentage of tourists to UAE. While other countries like Singapore have also opened their borders to international tourists, including Indians, and removed restrictions, the biggest advantage the UAE has is its geographical location – especially for tourists from the South Asian region. Given that the travelling time is less, even short breaks are possible.
Apart from this, getting a UAE visa is relatively easier than one for the west and even ASEAN countries. UAE also has enough to offer for families in terms of shopping, recreation etc. There is also a wide variety of options, as far as hotels are concerned. Since a significant number of Indians have business links or even offices in Dubai, in many cases holidays are coupled up with business trips. The fact that UAE hosts important cricketing events – in 2021 it hosted the Indian Premier League (IPL) 2021 and T20 world cup – will help it in attracting more Indian tourists in the future.
UAE is not only likely to continue to remain as a favoured tourist destination, but in the near future, it is also likely to attract more international students, especially from India. Apart from its geographical location, and the fact that it is home to a substantial population of South Asian expats, it is also home to a number of campuses of UK and US universities.
Most importantly with an eye on attracting qualified professionals and researchers, UAE has introduced a long term residency visa, dubbed as Golden Visa for researchers, medical professionals and those within the scientific and knowledge fields, and remarkable students. Here it would be pertinent to point out that UAE-India Comprehensive Economic Partnership Agreement (CEPA) which came into effect earlier this month permits easier access for Indian engineers, IT professionals, accountancy professionals and nurses. The introduction of short term work visas will also help in attracting professionals from India.
In the past, one of the reasons why UAE lost out to other countries, in attracting professionals and students from South Asia (though the number of Indian professionals in UAE has been increasing in recent years), who preferred the West, Australia or Singapore, was the fact that UAE did not provide long term residency.
With the introduction of long-term visas, it is not only professionals, but even students who otherwise may have sought to pursue education in the west who will now look towards the UAE. One of the options, which students from India could go for is the dual degree program, which has been introduced by many UK universities, where they spend some time in UAE and the rest in UK. Here it would be pertinent to point out, that UAE universities are also offering scholarships with an eye on attracting international students. One of the provisions of the India-UAE Foreign Trade Agreement (FTA) which both countries signed earlier this year is that India will set up an IIT in Abu Dhabi.
The UAE has been seeking to re-invent for some years. A good example of this is the UAE Vision 2021, Dubai Vision 2030 and Abu Dhabi Vision 2030. The Gulf nation has been able not only to handle covid19 successfully, but with its innovative and visionary thinking it has been able to do remarkably well in attracting tourists. Its ability to think out of the box will enable it to emerge as an important economic hub. UAE is likely to not just remain a favoured tourist destination, but also could emerge as a top preference for Indian nationals to study and work.
Saudi Crown Prince Mohammed bin Salman's heady days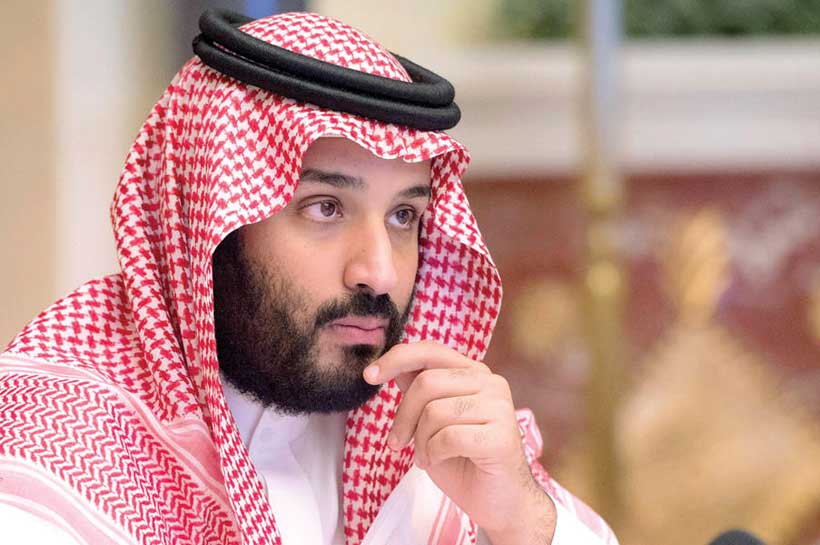 These are heady days for Saudi Crown Prince Mohammed bin Salman.
With King Salman home after a week in hospital during which he had a colonoscopy, rumours are rife that succession in the kingdom may not be far off.
Speculation is not limited to a possible succession. Media reports suggest that US President Joe Biden may visit Saudi Arabia next month for a first meeting with the crown prince.
Mr. Biden called Saudi Arabia a pariah state during his presidential election campaign. He has since effectively boycotted Mr. Bin Salman because of the crown prince's alleged involvement in the 2018 killing of journalist Jamal Khashoggi in the Saudi consulate in Istanbul.
Mr. Bin Salman has denied any involvement but said he accepted responsibility for the killing as Saudi Arabia's de facto ruler.
Mr. Bin Salman waited for his 86-year-old father to return from the hospital before travelling to Abu Dhabi to offer his condolences for the death of United Arab Emirates President Khaled bin Zayed and congratulations to his successor, Mohamed bin Zayed, the crown prince's one-time mentor.
Mr. Bin Salman used the composition of his delegation to underline his grip on Saudi Arabia's ruling family. In doing so, he was messaging the international community at large, and particularly Mr. Biden, that he is in control of the kingdom no matter what happens.
The delegation was made up of representatives of different branches of the ruling Al Saud family, including Prince Abdulaziz bin Ahmed, the eldest son of Prince Ahmed bin Abdulaziz, the detained brother of King Salman.
Even though he holds no official post, Mr. Abdulaziz's name topped the Saudi state media's list of delegates accompanying Mr. Bin Salman.
His father, Mr. Ahmed, was one of three members of the Allegiance Council not to support Mr. Bin Salman's appointment as crown prince in 2017. The 34-member Council, populated by parts of the Al-Saud family, was established by King Abdullah in 2009 to determine succession to the throne in Saudi Arabia.
Mr. Bin Salman has detained Mr. Ahmed as well as Prince Mohamed Bin Nayef, the two men he considers his foremost rivals, partly because they are popular among US officials.
Mr. Ahmed was detained in 2020 but never charged, while Mr. Bin Nayef stands accused of corruption. Mr. Ahmed returned to the kingdomn in 2018 from London, where he told protesters against the war in Yemen to address those responsible, the king and the crown prince.
Mr. Abdulaziz's inclusion in the Abu Dhabi delegation fits a pattern of Mr. Bin Salman appointing to office younger relatives of people detained since his rise in 2015. Many were arrested in a mass anti-corruption campaign that often seemed to camouflage a power grab that replaced consultative government among members of the ruling family with one-man rule.
Mr. Bin Salman likely takes pleasure in driving the point home as Mr. Biden mulls a pilgrimage to Riyadh to persuade the crown prince to drop his opposition to increasing the kingdom's oil production and convince him that the United States remains committed to regional security.
The crown prince not only rejected US requests to help lower oil prices and assist Europe in reducing its dependency on Russian oil as part of the campaign to force Moscow to end its invasion of Ukraine but also refused to take a phone call from Mr. Biden.
Asked a month later whether Mr. Biden may have misunderstood him, Mr. Bin Salman told an interviewer: "Simply, I do not care."
Striking a less belligerent tone, Mohammed Khalid Alyahya, a Hudson Institute visiting fellow and former editor-in-chief of Saudi-owned Al Arabiya English, noted this month that "Saudi Arabia laments what it sees as America's wilful dismantling of an international order that it established and led for the better part of a century."
Mr. Alyahya quoted a senior Saudi official as saying: "A strong, dependable America is the greatest friend Saudi Arabia can have. It stands to reason, then, that US weakness and confusion is a grave threat not just to America, but to us as well."
The United States has signalled that it is shifting its focus away from the Middle East to Asia even though it has not rolled back its significant military presence.
Nonetheless, Middle Eastern states read a reduced US commitment to their security into a US failure to respond robustly to attacks by Iran and Iranian-backed Arab militias against targets in Saudi Arabia and the UAE and the Biden administration's efforts to revive a moribund 2015 international nuclear agreement with Iran.
Several senior US officials, including National Security Advisor Jake Sullivan and CIA director Bill Burns, met with the crown prince during trips to the kingdom last year. Separately, Defense Secretary Lloyd Austin called the crown prince.
In one instance, Mr. Bin Salman reportedly shouted at Mr. Sullivan after he raised Mr. Khashoggi's killing. The crown prince was said to have told the US official that he never wanted to discuss the matter again and that the US could forget about its request to boost Saudi oil production.
Even so, leverage in the US-Saudi relationship goes both ways.
Mr. Biden may need Saudi Arabia's oil to break Russia's economic back. By the same token, Saudi Arabia, despite massive weapon acquisitions from the United States and Europe as well as arms from China that the United States is reluctant to sell, needs the US as its security guarantor.
Mr. Bin Salman knows that he has nowhere else to go. Russia has written itself out of the equation, and China is neither capable nor willing to step into the United States' shoes any time soon.
Critics of Mr. Biden's apparent willingness to bury the hatchet with Mr. Bin Salman argue that in the battle with Russia and China over a new 21st-century world order, the United States needs to talk the principled talk and walk the principled walk.
In an editorial, The Washington Post, for whom Mr. Khashoggi was a columnist, noted that "the contrast between professed US principles and US policy would be stark and undeniable" if Mr. Biden reengages with Saudi Arabia.