Telegram: the Mighty Application that ISIS Loves
Authors: Ahmet S. Yayla & Anne Speckhard
[yt_dropcap type="square" font="" size="14″ color="#000″ background="#fff" ] I [/yt_dropcap]SIS has been the most successful terrorist organization in history using social media and the Internet for distributing its propaganda, dissemination of its news and more importantly to communicate. There is no doubt that the frequency and quality of ISIS posts on the Internet, including their videos, memes and online journals are of a quality to make many professional editors and producers envious and they also receive much attention[1].
ISIS usually does not host its posts on dedicated servers but uses several free and open mediums including Google drive, Cloud.mail.ru, Yandesk, YouTube, Sendvid.com, Dailymotion.com, Drive.ms, Archive.org, Justpaste.it, Bitly.com and some other recent platforms. Of course, hosting is not enough; hosted posts need to be distributed to followers, the target audience and the public. At this point, several social media platforms including Facebook, Twitter, Telegram, WhatsApp, Google+, Instagram, Pinterest, Tumblr, Viber, and WeChat are utilized by ISIS to circulate their posts so that the target audience and public are made aware and can watch or read them by clicking on the web addresses posted to those mediums.
Among these social media platforms Twitter, YouTube, Facebook, Tumblr and Instagram were previously heavily utilized by ISIS, but since takedowns on these sites, ISIS currently favors Telegram where ISIS users maintain a presence in several different languages. ISIS has assigned administrators in several languages who are in charge of ISIS social media accounts including Telegram. When interviewing ISIS defectors[2], we also learned that female foreign fighters are specifically tasked for the administration of social media accounts, and they have special offices in Raqqa to carry out their tasks under the control of their emirs. A Belgian female defector recently recounted being recruited upon her arrival to ISIS to serve as an Internet seductress, a role she declined[3]. Indian police also told us that most of their ISIS recruitment occurs via the Internet and consists of female seducing males into the group[4]. Indeed, American Mohamad Khweis appears to have been seduced in this way, marrying his ISIS bride when he arrived to Istanbul and then traveling into ISIS territory with her[5].
At ICSVE, our researchers closely follow ISIS's Telegram posts on a daily basis and download any relevant videos, journals, memes, pictures or anything else useful for our research. While the terrorist organization utilizes several different platforms to distribute their posts, the most reliable medium of late for their purposes has been the Telegram social media application. This is because other platforms usually quickly take down posts or shut down the accounts posting the links to these hosts. Hosting mediums also delete posts as soon as they realize they are ISIS content. As a result, Telegram has become the main social media platform for ISIS members and followers primarily because, so far, Telegram administrators do not usually shut down ISIS accounts, and when they do, the frequency is far less when compared to other social media accounts. For example, Twitter or Facebook take down ISIS accounts in a day or most two in many cases, and when the same account owners open new accounts, they block them even sooner. However, there are Telegram accounts opened or used by ISIS members that stay active for months or basically never get closed.
Telegram was launched in 2013 by two brothers, Nikolai and Pavel Durov, who also founded Russia's largest social network Russian VK. The Telegram Messenger LLP is registered as an independent nonprofit company in Berlin, Germany. The founders claim that Telegram is "faster and safer" than other apps and more importantly the "messages sent through Telegram cannot be bugged by third parties." [6] Indeed, Telegram is an encrypted social media application that is very difficult for law enforcement to penetrate or eavesdrop.
Apart from accounts not being closed as often as other ISIS social media accounts, there are two other advantages to ISIS for using Telegram. The first is that while in most cases the links to hosts are distributed in Telegram groups where there are several members or directly sent to individual accounts, they become useless as soon as the hosting companies realize they are ISIS posts and take them down, making them dead links. However, Telegram's large file-hosting feature becomes very handy in this case because almost all files pushed through Telegram with links are also uploaded to the Telegram channels, and those files remain as long as the channels are open or the user who posts does not delete them. Therefore, even if a file is not available as a link, if it is uploaded to Telegram, it will exist there unless it is deleted or the channel is closed. Furthermore, Telegram allows uploading large files simultaneously consequently allowing the ISIS social media accounts to simultaneously upload videos with four or five different resolutions and sizes beginning from the largest to the smallest, such as a video in full HD from which would be 1.5 gigabytes to smaller resolution versions such as 800 megabytes, 500 megabytes, 200 megabytes and 50 megabytes. The smallest size versions would be for mobile devices.
The other advantage of Telegram is providing users a forum to be able to communicate in a secure way through a secure algorithm. While Telegram chat rooms are usually open to all members, one-to-one communications are secret and cannot be seen by others. There have been several attacks where it was later established that ISIS members communicated internationally about the attacks before they took place. For example, the Istanbul Reina club attacker got his orders from his Emir in Raqqa, Syria through Telegram and communicated over Telegram with his Emir both before and after the attack[7]. The same was true of the Paris attacks[8]. Telegram has thus become one of the main communication apparatus of ISIS, particularly with foreign fighters deployed outside of ISIS territories.
In addition to all these advantages, like all other applications, Telegram is convenient and mobile as it can be installed on cell phones, Windows PCs, and IOS computers, therefore, making it available on many different devices.
Joining Telegram is easy. The only requirement on the side of Telegram, to sign up, is having a cell phone number and verifying that number after the registration through a text message verification step. In some cases, some Internet proxy phones (phone accounts created over the Internet) work as well, omitting the requirement of a cell phone number as long as the Telegram system does not recognize the number provided as a proxy Internet number. Telegram, therefore, only requires a cell phone number to verify the user and once a user is verified, the user does not need to maintain the phone number, enabling users to use a number once to verify an account without the necessity to keep that number. In fact, the one of the cell phones ICSVE staff use to track ISIS telegram accounts was registered through a cell phone number and that number has been inactive since 2015, but the account has still been in use without any problems. This feature becomes a great tool for ISIS terrorists as they do not need to reveal their real identities or provide anything to be traced other than a phone number which they don't need to maintain.
On the side of ISIS, in most cases, there is no vetting to join their public channels or groups, but private ones do vet potential members with a range of questions, sometimes having to do with the basics of Islam such as cleansing before prayer (wudu) etc. If ISIS members need to connect over the Telegram without physically being in touch, they either use other known members to reach and connect to the desired members or for their foreign fighters, they pre-arrange known passwords and indicators to vet the people they are communicating with to ensure the authenticity of the parties.
As a user interface, Telegram is no different than many other similar mediums such as WhatsApp and Twitter. When it comes to peer-to-peer communication, it is more like WhatsApp where users can message each other, share documents, links, videos and voice messages similar to the chat features of many social media platforms. There are even time stamps indicating when the messages were sent and if they were read or not. Telegram channels are a different from common social media groups as followers are not allowed to interact with the others in the channel openly unless authorized by the administrator. Members are only able to read and download posts shared in the channel unless they have permission for greater access. Posts flow on the timeline chronologically and with time stamps and an indicator "eye" acting as a counter showing how many times a post was downloaded by the channel members. Telegram groups, as opposed to channels, are just like other social media groups where members can interact with each other and their individual posts, therefore, making it possible to communicate with sometimes thousands of people at once. Based on our experience at ICSVE, several channels and individual accounts in the same languages are usually run by the same administrators, or there are a handful of administrators who appear to share the same posts simultaneously.
Reaching out on to ISIS members via Telegram channels is a significant challenge for beginners. First of all, as the Telegram application is installed, the application copies all the contact numbers on one's cell phone and connects the users with any of his contacts who are already registered with Telegram. However, to connect with ISIS members, channels, or groups, the key is knowing what channels are ISIS channels and what their names or addresses are. ISIS usually does not require verification for its public channels, therefore if one knows the name or address of an ISIS channel, joining those channels is simple—locate the channel and click the join button. As soon as one joins a channel all that channel's posts are available to the new user. For peer-to-peer communication, however, the users must know each other's registered phone numbers or user names. If a user is not originally recorded in one's downloaded phone connections, in order to connect with that user over Telegram, one of the users has to provide the other his registered cell phone number. This process is useful for ISIS foreign fighters operating abroad as they often switch phones and need to reconnect with their emirs or middlemen and can easily do so even with a new burner phone, using their original login credentials. ISIS members may also open accounts before traveling and exchange those accounts beforehand so when they need to use them they can easily install Telegram on whatever device they are currently using and log into Telegram with their credentials to communicate with their ISIS peers.
ISIS frequently posts on new and backup channels with different names for different purposes including: media and video sharing, book and journal sharing, news and daily updates, hisbah (morality police) office, accounts of personal well-known ISIS members, pamphlets and meme accounts, ISIS Amaq News Agency and several other channels or groups with different names. These lists are frequently shared on different social media platforms alerting users to subscribe to new or backup accounts in the case an account is closed or expected to be closed. While being banned and dropped in other social media mediums occurs to ISIS endorsers, supporters and distributors quite often, Telegram, as mentioned previously, does not frequently close ISIS accounts. However, the backup or spare ISIS channels usually function as a mirror of the original channel or simply are ready to be facilitated if an original channel is closed. ISIS cross shares the lists of their Telegram channels as they appear and reappear via different social media accounts. For example, they post their new or existing Telegram channel addresses on Twitter or Facebook, and then in their Telegram channels, they provide their Twitter, Facebook or Instagram account names and encourage their members to follow those accounts as well to be updated of any changes when channels are taken down. In that manner, they efficiently migrate their followers from Telegram channel to channel. ISIS social media administrators also often share bulk ISIS Telegram account lists both in regular social media and also in their Telegram channels, by which users are alerted to join channels or follow individuals simply clicking the links of those accounts. If someone starts to follow an ISIS Telegram account, it is thus very easy to update and enrich their ISIS network of account collections and lists by simply subscribing to the post lists or by following the users who post to the groups and simply by looking at the forwarded posts and reaching to the original post owners with a few clicks. Therefore, following or communicating with ISIS Telegram accounts is an easy task as long as one understands how they work and basically keeps following the posts to update their related contact lists. Even if one completely loses ISIS Telegram channels on Telegram, it is still easy to reach out to those channels again by simply following ISIS related Twitter and Facebook accounts.
ISIS users or administrators are not shy about their posts, and they are usually aware of the fact that many of their followers in the channels are not ISIS members, but are intelligence members or researchers. In fact, it happened several times with our ICSVE Twitter posts sharing some important incidents or updates from the ISIS Telegram channels we follow, that they would then openly post into the same channels saying "We know you are here and you are sharing our posts on your Twitter account. You are an infidel, and we don't care if you are following us." Strangely enough, ISIS administrators have never banned or blocked us from their channels thus far, perhaps enjoying the attention and being a threatening presence. Of course, there are strategies behind that as well. Simply put, the terrorist organization is using its Telegram channels to disseminate its propaganda and the narratives they would like to share, and they are aware of the fact that outsiders may be the ones who also become conduits for their shares to the outer world.
There are countless channels and groups on Telegram, not only related to ISIS but also to other Salafist-jihadi terrorist organizations as well. If one does not know the specifics of different terrorist organizations, one would very easily confuse other Salafist terrorist organization's channels with ISIS channels as they promote very similar thinking. While ISIS dominates the Telegram terrorism cyber-space, other groups use the same medium as well and just like ISIS, maintain groups and channels in different languages, probably more than twenty.
One may witness a variety of things in ISIS channels. First of all, regular known ISIS channels or groups maintained by well-known recognized ISIS members such as Khilafah News, the Strangers, Mr. State, al-Firdaws English or Mr. Killer, share ISIS related breaking news, videos, memes, propaganda campaigns, brochures, new ISIS journals including Rumiyah and others, nasheeds, pictures or stories, or anything they would like to push. However, theme specific channels or groups only share related posts. For example, ISIS video channels would periodically post new or old ISIS videos in different resolutions or sizes, book channels would only post books or booklets mostly in pdf forms, news channels would only post news or news articles and so on. Therefore, based on the type of the channel or group, it is possible to reach and follow groups in different categories.
Another important feature of Telegram is being able to search the channels posts, group messages, individual messages or any kind of communications or posts in one's account. This feature is available for both cell phone applications and the Web-based Telegram interface making it possible to reach any content by simply searching. This basically makes Telegram one of the largest free ISIS databases available to the public especially considering the fact that many other mediums including Google, YouTube, Twitter and Facebook are continuously taking down ISIS posts.
Telegram has enabled ISIS to create, without much effort, its grand propaganda machine to further its reach beyond it's so-called "Caliphate" to the whole world with only the click of a button, pushing its new media content constantly and reaching to its targets momentarily, and most importantly communicating with its fighters abroad to direct them for new attacks or facilitate their operations in different countries[9]. The nature of the Telegram application with a secure algorithm providing protection from the outside world and making it almost impossible, or very difficult, for law enforcement to trace back to the original users, also has become a magnificent advantage for the terrorist organization in terms of the anonymity of its users and for carrying out terrorist operations via secure communications. These two qualities are the most valuable qualifications, or gifts, for a terrorist organization like ISIS. Thanks to Telegram, ISIS has now been using their application very heavily almost without any interruptions with great success when compared to other social media applications.
While other social media platforms have since 2014 taken strong stances to institute takedown policies when it comes to ISIS, the stand of the Telegram application when it comes to allowing ISIS to use its platform without interference is quite different and difficult to understand. Recently, Rob Wainwright, the director of Europol, European Union's policing body, condemned Telegram owners for failing to join the fight against terrorism. Wainwright said that Telegram's reluctance to work with anti-terrorist authorities was causing major problems[10] considering the fact that the application is in widespread use among the target population of ISIS.
Telegram has become the choice of the ISIS due to its specifications—providing secure encrypted communications and allowing users to share large files and act with their accounts operating with impunity. While Telegram administrators claim, they favor speech free of interference; it is time for the owners of Telegram to thoroughly consider the existence of ISIS presence and activities on their digital platform. Telegram has become the ultimate tool for the bloodiest terrorist organization in history, carrying and spreading its terrorist ideology around the world, recruiting and even directing cadres to carry out attacks globally. Recently, the families of the San Bernardino shooting sued Facebook, Google, and Twitter, claiming that these social media companies permitted ISIS to flourish on these social media platforms[11]. It may soon happen that Telegram will also have to deal with several legal actions as ISIS cadres continue to utilize their application for their terror operations and communications.
Reference for this Article: Yayla, Ahmet S. & Speckhard, Anne (May 5, 2017) Telegram: the Mighty Application that ISIS Loves, ICSVE Research Reports, http://www.icsve.org/brief-reports/telegram-the-mighty-application-that-isis-loves/
References
[1] Speckhard, Ph.D., Anne; Shajkovci, Ph.D., Ardian; and Yayla, Ph.D., Ahmet S.. "Defeating ISIS on the Battle Ground as well as in the Online Battle Space: Considerations of the "New Normal" and Available Online Weapons in the Struggle Ahead." Journal of Strategic Security 9, no. 4 (2016): 1-10.
[2] Speckhard, A., & Yayla, A. S. (2016). ISIS Defectors: Inside Stories of the Terrorist Caliphate: Advances Press, LLC.
[3] Speckhard, Anne research interview Brussels, Belgium January 2017
[4] Speckhard, Anne research interview New Delhi, India March 8th, 2017
[5] Speckhard, Anne & Yayla, Ahmet S. (March 20, 2016) American ISIS Defector – Mohamad Jamal Khweis & the Threat Posed by "Clean-Skin" Terrorists: Unanswered Questions and Confirmations. ICSVE Brief Report http://www.icsve.org/american-isis-defector—mohamad-jamal-khweis-and-the-threat-of-clean-skin-terrorists-.html
[6] Editorial, "Russia's Zuckerberg launches Telegram, a new instant messenger service," Reuters, August 30, 2013, http://www.reuters.com/article/idUS74722569420130830
[7] Yayla, A.S., "The Reina Nightclub Attack and the Islamic State Threat to Turkey" CTC Sentinel, Combating Terrorism Center at West Point, Vol 10, Issue 3, pp. 9-16, March 2017.
[8] Evan Perez & Shimon Prokupecz, "First on CNN: Paris attackers likely used encrypted apps, officials say," December 17, 2015, http://www.cnn.com/2015/12/17/politics/paris-attacks-terrorists-encryption/
[9] Speckhard, A., & Yayla, A. S. (2017). The ISIS Emni: The Origins and Inner Workings of ISIS's Intelligence Apparatus. Perspectives on Terrorism, 11(1). Retrieved from http://www.terrorismanalysts.com/pt/index.php/pot/article/view/573
[10] Dominic Kennedy, "Message app used by Isis refuses to fight jihadists," May 4, 2017, https://www.thetimes.co.uk/article/message-app-used-by-isis-refuses-to-fight-jihadists-jrddv7c93?utm_content=buffer2b755&utm_medium=social&utm_source=twitter.com&utm_campaign=buffer
[11] Dan Whitcomb, "Families of San Bernardino shooting sue Facebook, Google, Twitter," May 4, 2017, http://www.reuters.com/article/us-sanbernardino-attack-lawsuit-idUSKBN1802SL
The role of maritime power
The maritime environment is both a means of transport and a resource. The first aspect is obviously expressed through what is transported by ship: containers, oil, minerals, many objects and many resources of our daily life have passed through the sea before we use them. Data also crosses the sea, since submarine cables are the heart of the Internet, constituting the "real" face of the "virtual" world. For the second aspect, that of resources, it is either food, with mainly fishing, energy, fossil with oil and gas, or renewable with wind turbines and tide turbines, or minerals, starting from sand, whose exploitation is little known, but essential for many activities including construction.
It was from the fifteenth century, which corresponded to the beginning of the great discoveries, that the control of the seas became an important topic. At that time, the British Sir Walter Raleigh theorized its importance: "Whoever owns the sea holds the trade of the world; whoever holds the trade holds the wealth; whoever holds the wealth of the world owns the world itself ". Gradually, the United Kingdom becomes the maritime superpower par excellence, supplanting a Spain and Portugal soon exhausted by the colonization of a South America too big for them and unable to compete with a France that is too terrestrial. At the end of the 19th century, Britain controlled major sea routes and her empire was vast, with the great outdoors of Australia and Canada and the British Indies.
But the entry into the twentieth century coincided with the arrival of a new actor in the oceans, the United States. The theorist in charge here is Alfred Mahan, who has updated Raleigh's theory by specifying that control of the sea passes through that of sea routes and that in this matter everything is played at the level of the straits. The pivotal year in this sense is undoubtedly 1914: it corresponds to the inauguration of the Panama Canal, a maritime passage controlled by Uncle Sam, but also to the beginning of the First World War, which at the same time weakens the United Kingdom, due to of the energy spent in the conflict that does not compensate for territorial gains in Africa, the Middle East and the Pacific. The turning point that completes the transformation of the United States into the great maritime power of the second half of the 20th century is World War II. Europeans, including those belonging to the victorious camp, are too weakened to maintain their historical prerogatives, especially when colonial empires become complicated to maintain for political as well as demographic reasons.
The United States emerged from the war with a colossal military and merchant fleet (thanks, among other things, to the Liberty ships), and was able to reconstitute those of its new allies in the Western camp. Moreover, this aid does not prevent the Americans from making their own interests prevail over those of their allies, as with the Suez crisis where they countered the Franco-British intervention that had militarily managed to regain control of this strategic channel with diplomatic means. This domination of the seas was hardly contested by the Russians, reduced to an asymmetrical confrontation, symbolized by submarines. It is important to stress that Russia does not have direct access to the oceans, a resource of the United States.
In 1990, the Soviet Union collapsed, but a phantom threat already hovered over the almighty awakening of America, that of China. Under the impact of Deng Xiao Ping's reforms, its economy was starting to become competitive and the country was using its huge pool of cheap labor to become "the factory of the world". This economy is export-oriented and generates colossal shipping traffic, to which the Dragon is adding its touch: rapidly, Chinese shipping companies and shipbuilding are becoming key players in their respective sectors. From a military point of view, the Middle Kingdom had an almost insignificant navy in the late 1980s, but today it is second in the world behind the United States, even if the latter maintain a good advantage.
On land, the Chinese strategy consists first of all in controlling the space contained within a first chain of islands corresponding to the East China Sea and the South China Sea, even if in the latter it means not respecting the rights of other coastal states. or even intimidate Taiwan, the "rebel province". The next step is to dominate the space within a second chain of islands located further offshore, which would put China in direct contact with US possessions, with the risk of confrontation that this entails. The so-called "pearl necklace" strategy, consisting in the development of Chinese infrastructures in the Indian Ocean, also connects the Middle Kingdom with another competitor, India, which wishes to assert its rights in this space that India considers its courtyard. Finally, China inaugurated its first overseas naval base in Djibouti in 2018, and others may follow in the years to come, such as Walvis Bay in Namibia. This expansion solidifies China's rank as a world power, while Russia has lost most of its network of naval bases around the world with the collapse of the USSR.
The power of the sea is composite, made up of elements that multiply each other more than they add up. The first of these is access to the sea, without which nothing is possible. Therefore, the United Kingdom, an island country, is naturally predisposed to the projection of maritime power. The United States, bordered by two large maritime spaces, is also favored. For Russia, things are less obvious, as for China; in fact, the goal of the pearl necklace strategy is both to allow access to the sea from peripheral regions such as Xinjiang and to control sea routes. Moreover, in its time, Russia had tried to develop its access to the sea with "the race for warm seas".
Once you have mastered access to the sea, it is necessary to be able to move, thanks to the sea routes and more particularly to the strategic passages. Today, the Americans retain control of it, although the Middle Kingdom tries to weave its web. For example, instead of wanting to get its hands on the Panama Canal, China is supporting a competing canal project in Nicaragua, even if the latter is stopped for the moment. Traffic also requires a merchant fleet, and China is among the champions of shipping and also shipbuilding, where Americans are largely left behind, held back by a protectionist Jones Act that maintains a significant merchant fleet, but marginalized in the globalization.
In general, where terrestrial space is largely controlled by our human societies, the sea escapes this phenomenon much more, to the point that it is still a space to be conquered in many ways. The polar regions, especially the icy Arctic Ocean, but also the seas surrounding the Antarctic continent, constitute a new frontier for humans. The seabed and its mineral resources are also often less known than terrestrial space.
Finally, one last consideration: the Italy – with the exception of the maritime republics – has not been able to exploit its projection of maritime power. And this is one of the reasons, certainly not the only one, that has prevented – and prevents – Italy from having a credible, authoritative foreign policy and above all capable of stopping Turkish hegemonic ambitions.
Indian Chronicle: Exposing the Indian Hybrid warfare against Pakistan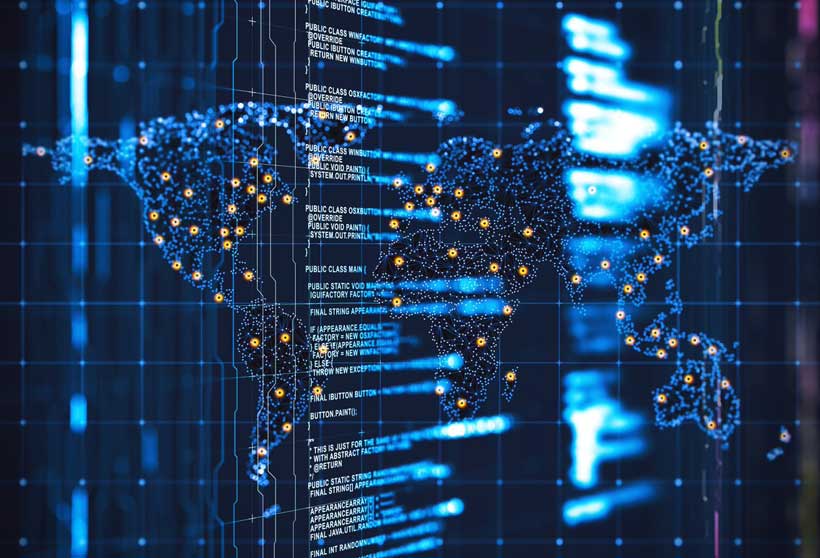 In recent years Indian hybrid warfare against Pakistan has intensified manifold to malign Pakistan Internationally through disinformation and propaganda tactics. Hybrid warfare has mainly been described as achieving war-like objectives with the help of fake news, disinformation, and propaganda. The Objectives of Hybrid warfare are mostly to secure long term victory against the opponent. Similarly, India has launched massive hybrid warfare against Pakistan, which was uncovered by EU DisinfoLab in its report called "Indian Chronicle".
EU DisinfoLab is an independent organization working to expose and tackle disinformation campaigns targeting the European Union and its member states. The organization has claimed that the disinformation campaign against Pakistan has been active since 2005, "a massive online and offline 15-year ongoing influence operation supporting Indian interests and discrediting Pakistan internationally".
In a recent investigation EU DisinfoLab has exposed a malicious Indian campaign against Pakistan. In the report, "Indian Chronicle" EU DisinfoLab has exposed the dubious use of media outlets, NGOs, and fake personnel by India to malign Pakistan. The disinformation campaign mainly targeted the United Nations and the European Union through more than 750 fake media outlets and 10 fake NGOs. According to the report, "uncovered an entire network of coordinated UN-accredited NGOs promoting Indian interests and criticizing Pakistan repeatedly. We could tie at least 10 of them directly to the Srivastava family, with several other dubious NGOs pushing the same messages."
According to the report the disinformation campaign is supported by the Srivastava group. The Srivastava group has helped in "resurrected dead NGOs" to spread fake news. The report says that "Our investigation led to the finding of 10 UN-accredited NGOs directly controlled by the Srivastava Group, which our full report introduces at length. Their common trait? The fact that they all rose from the ashes of real NGOs. Indian Chronicles effectively benefited from the track record of these organizations while pursuing their agenda: discrediting Pakistan and promoting Indian interests at UN conferences and hearings,".
Moreover, Asian News International (ANI), a major news agency in India has provided a platform for suck fake news campaigns. The aim of the Srivastava group and ANI media outlet is "to reinforce pro-Indian and anti-Pakistan (and anti-Chinese) feelings" in India, and "internationally, to consolidate the power and improve the perception of India, to damage the reputation of other countries and ultimately benefit from more support from international institutions such as the EU and the UN".
The report claim that the organizations funded by the Srivastava group-sponsored trips for European Parliament members to Kashmir. "The organizations created by the Srivastava Group in Brussels organized trips for Members of the European Parliament (MEPs) to Kashmir, Bangladesh, and the Maldives. Some of these trips led to much institutional controversy, as the delegations of MEPs were often presented as official EU delegations when they were in fact not traveling on behalf of the Parliament,". Such sponsored trips aimed to build a positive image of India, while spreading disinformation about the alleged claims of Pakistan-sponsored terrorism in Kashmir.
Moreover, India has been actively involved in portraying Pakistan as a terrorist-sponsored state through its disinformation and fake news technique. For instance, India is lobbying strongly at FATF to put Pakistan on the blacklist.
India has also supported and sponsored Baloch separatist leaders and spread disinformation through their fake media outlets as mentioned in the EU DisinfoLab report."These UN-accredited NGOs work in coordination with non-accredited think-tanks and minority-rights NGOs in Brussels and Geneva. Several of them – like the European Organization for Pakistani Minorities (EOPM), Baluchistan House, and the South Asia Democratic Forum (SADF) – were directly but opaquely created by the Srivastava group,"one of the examples is Kulbhushan Jadhav, an Indian spy who was captured in Pakistan.
The Indian Chronicle report has exposed the dubious face of India and the administrative structure of the United Nations and the European Union. Indian involvement in the spread of disinformation and resurrection of dead people and NGOs has exposed its long-standing for Human rights and democracy. Meanwhile, the reports have also exposed the administrative structure of the UN and EU, as they failed to notice the activities of fake UN-accredited NGOs and spread of disinformation through their affiliated NGOs.
Hybrid Warfare: Threats to Pakistani Security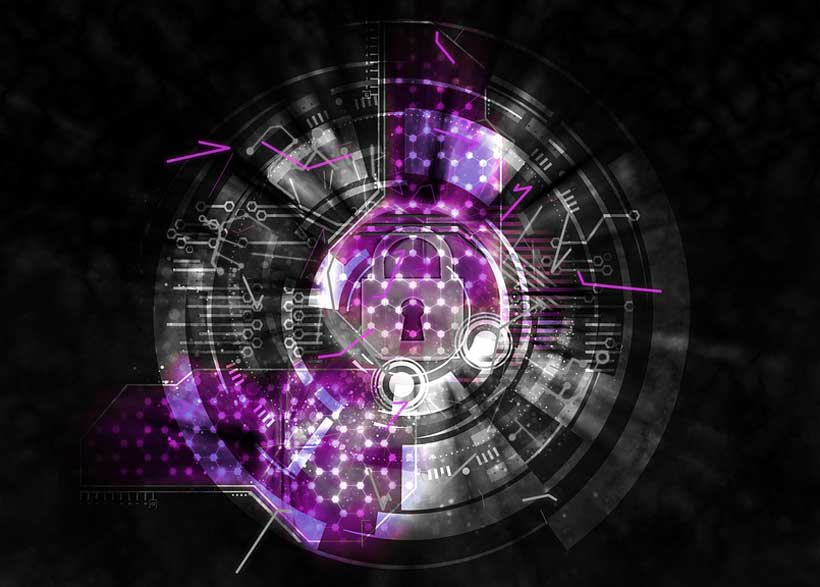 'Victory smiles upon those who anticipate the changes in the character of war'-Giulio Douhet
Hybrid threats are becoming a norm in Pakistan and if we want to move forward in this age of technological advancements, cybercrimes, and the use of social media, we must have a wholesome response mechanism.
Hybrid warfare is a military strategy that employs not only conventional forms of warfare but irregular with it as well. It involves propaganda, cyber-attacks, state-sponsored terrorism, electoral intervention, and many more means of multi-dimensional approaches towards war which are used by militarized non-state actors. The term 'Hybrid' came into use around 2005-2006 due to the Israel-Hezbollah war ("Lessons from Lebanon: Hezbollah and Hybrid Wars – Foreign Policy Research Institute" 2016) and became a hot-topic in 2014 after the annexation of Crimea. Using non-confrontational means can lead to internal struggles and crumbling of the target. What direct force won't get you can be easily achieved by infiltration and multi-faceted resources. It's neither character of war nor its outcome that defines it as a hybrid war, but the changing tactics ("State and Non-State Hybrid Warfare" 2018). In a world where everyone, from wealthy states to those caught in throes of hunger, is armed to the teeth, there are ways to achieve socio-political objectives through the use of violent and non-violent non-state actors.
Pakistan – A Target
Pakistan has risen to incredible heights despite it being a relatively young nation and this is only proved further by the interest international players have in its internal workings. Several factors contribute to the important stature Pakistan holds in the international community such as the Pak-China alliance, its geostrategic location, military aptitude, Russian interests in the Indian Ocean, Deep Sea Gwadar Port (One Belt One Road Project), neighbor to Afghanistan (a country existing as a battleground for proxies), etc. All these reasons make sure to keep Pakistan on the radar.
Though it may be secure militarily, Pakistan is still vulnerable to hybrid threats due to internal dynamics, numerous conflicting interests of nations in state-affairs, and increasing non-state actors. South Asian nuclearization has all but guaranteed that a full-fledged war between Pakistan and India is unlikely therefore the latter uses hybrid warfare to weaken Pakistan from within.
Evolutionary Nature of War
There was truth to Heraclites's words when he claimed that change is the only constant in our world. The social theory of evolutionary change tells us that individuals, communities, societies, and states are always in a state of motion, continuously evolving according to the era. War is born from man, it is only fair that if a man changes, so shall war. It has become more complex; the stakes have raised from territorial boundaries to the maintenance of world order and preservation of state sovereignty. Wars are no longer fought on the borders, skirmishes aside, the real destruction takes place within. Due to the paradigm shift after the Cold War (Ball 2018), there rose a need for legal, economical, socio-political, and informational means of warfare. It is used as a way to undermine other nation-states in pursuit of national power; the international system is not only a race but also a way to tear others down.
Threats to Pakistani Security
To secure Pakistan from all sides, we must first analyze the threats it faces from all sides. Conventional Warfare used to be seen as one dimensional and it only perceived assault to be done through the land, air, or sea channels. However, now it is fought in various intangible zones.
· External
India
India is a budding regional hegemon due to its political and economic growth including hidden agendas. Pakistan is perceived to be a direct threat to India especially after the launch of the CPEC project, perceived to be undermining its hold over the region, which is why it is employing stratagems of hybrid warfare to internally weaken Pakistan. Till now India has used State-Sponsored terrorism, funded insurgencies, operated terror cells, and even sent fighter jets into Pakistani Airspace as an attempt to ruin its reputation in the international community.
Afghanistan
There has been growing instability in Afghanistan which has led to mass migrations across the porous border into Pakistan, with around 1.4 million registered Afghans (United Nations High Commissioner for Refugees 2018) and 1 million unregistered ("Amnesty International" 2019). India has its claws in Afghan matters as well and will use it to exploit Pakistan's weaknesses even after US forces leave the arena. Afghan Government's poor administrative capability especially after the return of DAESH (Tribune 2020) and Tehrik-e-Taliban Afghanistan are threats to Pakistan as well as regional peace and are a major cause of lawlessness in the country and has a spillover effect for its neighbors.
Iran
Ideologically speaking, Iran is a sectarian threat to Pakistan and its Port Chahbahar stands to lose active traffic once CPEC is fully functional which means it stands as an instigator of hybrid warfare and it would be a risk to overlook it based on past good relations.
USA
Even after the Cold War, strategic rivalry and animosity between the powers including Russia, America, and China still exist. The emergence of China as an economic superpower is perceived as a threat to the US due to which there is a major shift in its defensive posture towards the region.
The US has shown significant interest in Pakistan due to its geo-strategic location but not all interest has yielded positive results. They carried out a surgical strike for the capture and assassination of Osama-Bin-Laden. Such a breach of sovereignty and security is a hybrid threat.
· Internal
Sectarian
There are several lobbies in Pakistan all vying for their own cause. The Iranian lobby has sectarian undercurrents. Sectarianism has always been one of the leading factors of the divide in the Muslim civilization and is the rising trend of terrorism.Such conflict itself is volatile and is deepening the rift between different sects(Shia-Sunni) of Pakistan, causing unrest.
Economic
Rising prices of commodities such as flour and sugar can lead to social unrest and discord. Such industries and their stocks are under the thumb of a select few, the elites. With the right bribes and conditions, even they would agree to sell out society.
Non-State Actors
Non-state actors are groups or organizations that have influence in the state but work independently and have their socio-political agendas ("Towards a Typology of Non-State Actors in 'Hybrid Warfare': Proxy, Auxiliary, Surrogate and Affiliated Forces" 2019). They work on political opportunities and mobilized grievances. Groups like BLA (Balochistan Liberation Army), TTP (Tehrik-e-Taliban Pakistan), and Lashkar-e-Taiba (LeT) are some of the major actors. Pakistan needs to focus on curbing Jihadist Terrorism as it is keeping it from leaving the grey list of FATF.
· Technological
Information
It refers to the spread of miscommunication. Propaganda and circulation of false news through social media are a relatively common way to cause turmoil in a community. Once a rumor is circling, there is no way to erase it. India claims that Pakistan is spreading the false narrative of 'Islam being in danger' to justify its actions, although untrue, is something that the Indians fully believe now. That Pakistani Intelligentsia is made solely to create narratives under which to attack India. Such beliefs further antagonize the states against each other.
Indian Chronicles are a prime example of information warfare being waged against Pakistan.
Cyber
Channels such as Cyber-Jihad and Dark Web come under the purview of cyber warfare and are a threat to the fabric of society and its security in Pakistan.
Given the above discussed bleak prevailing internal security situation, Pakistan needs to formulate a short to mid and long-term response that curbs all external and internal parties alongside proxies from infiltrating and influencing the working of the state and affecting the masses.
For a full-spectrum approach, all domains should be covered such as diplomacy, defense, internal and external security, economic, informational, cyber, and media security.
There are steps to be followed through for active and effective quelling of hybrid threats. First, a strategy must be put for, then tactical action should be taken and lastly, the implementation process should be supervised and fully followed through.
The main focus of the state should be on deterrence towards, protection from, and prevention of hybrid threats to the state.
One must not forget that Hybrid war is a mix of both unconventional and conventional warfare, therefore a nation-wide response should include the intertwined operational capabilities of armed forces alongside political actors. Pakistan sees its security being threatened both by internal factors and external hostile/proxy elements. This is hampering state development. State-building and nation-building must go hand in hand if counter and deter such threats effectively.