Telegram: the Mighty Application that ISIS Loves
Authors: Ahmet S. Yayla & Anne Speckhard
[yt_dropcap type="square" font="" size="14″ color="#000″ background="#fff" ] I [/yt_dropcap]SIS has been the most successful terrorist organization in history using social media and the Internet for distributing its propaganda, dissemination of its news and more importantly to communicate. There is no doubt that the frequency and quality of ISIS posts on the Internet, including their videos, memes and online journals are of a quality to make many professional editors and producers envious and they also receive much attention[1].
ISIS usually does not host its posts on dedicated servers but uses several free and open mediums including Google drive, Cloud.mail.ru, Yandesk, YouTube, Sendvid.com, Dailymotion.com, Drive.ms, Archive.org, Justpaste.it, Bitly.com and some other recent platforms. Of course, hosting is not enough; hosted posts need to be distributed to followers, the target audience and the public. At this point, several social media platforms including Facebook, Twitter, Telegram, WhatsApp, Google+, Instagram, Pinterest, Tumblr, Viber, and WeChat are utilized by ISIS to circulate their posts so that the target audience and public are made aware and can watch or read them by clicking on the web addresses posted to those mediums.
Among these social media platforms Twitter, YouTube, Facebook, Tumblr and Instagram were previously heavily utilized by ISIS, but since takedowns on these sites, ISIS currently favors Telegram where ISIS users maintain a presence in several different languages. ISIS has assigned administrators in several languages who are in charge of ISIS social media accounts including Telegram. When interviewing ISIS defectors[2], we also learned that female foreign fighters are specifically tasked for the administration of social media accounts, and they have special offices in Raqqa to carry out their tasks under the control of their emirs. A Belgian female defector recently recounted being recruited upon her arrival to ISIS to serve as an Internet seductress, a role she declined[3]. Indian police also told us that most of their ISIS recruitment occurs via the Internet and consists of female seducing males into the group[4]. Indeed, American Mohamad Khweis appears to have been seduced in this way, marrying his ISIS bride when he arrived to Istanbul and then traveling into ISIS territory with her[5].
At ICSVE, our researchers closely follow ISIS's Telegram posts on a daily basis and download any relevant videos, journals, memes, pictures or anything else useful for our research. While the terrorist organization utilizes several different platforms to distribute their posts, the most reliable medium of late for their purposes has been the Telegram social media application. This is because other platforms usually quickly take down posts or shut down the accounts posting the links to these hosts. Hosting mediums also delete posts as soon as they realize they are ISIS content. As a result, Telegram has become the main social media platform for ISIS members and followers primarily because, so far, Telegram administrators do not usually shut down ISIS accounts, and when they do, the frequency is far less when compared to other social media accounts. For example, Twitter or Facebook take down ISIS accounts in a day or most two in many cases, and when the same account owners open new accounts, they block them even sooner. However, there are Telegram accounts opened or used by ISIS members that stay active for months or basically never get closed.
Telegram was launched in 2013 by two brothers, Nikolai and Pavel Durov, who also founded Russia's largest social network Russian VK. The Telegram Messenger LLP is registered as an independent nonprofit company in Berlin, Germany. The founders claim that Telegram is "faster and safer" than other apps and more importantly the "messages sent through Telegram cannot be bugged by third parties." [6] Indeed, Telegram is an encrypted social media application that is very difficult for law enforcement to penetrate or eavesdrop.
Apart from accounts not being closed as often as other ISIS social media accounts, there are two other advantages to ISIS for using Telegram. The first is that while in most cases the links to hosts are distributed in Telegram groups where there are several members or directly sent to individual accounts, they become useless as soon as the hosting companies realize they are ISIS posts and take them down, making them dead links. However, Telegram's large file-hosting feature becomes very handy in this case because almost all files pushed through Telegram with links are also uploaded to the Telegram channels, and those files remain as long as the channels are open or the user who posts does not delete them. Therefore, even if a file is not available as a link, if it is uploaded to Telegram, it will exist there unless it is deleted or the channel is closed. Furthermore, Telegram allows uploading large files simultaneously consequently allowing the ISIS social media accounts to simultaneously upload videos with four or five different resolutions and sizes beginning from the largest to the smallest, such as a video in full HD from which would be 1.5 gigabytes to smaller resolution versions such as 800 megabytes, 500 megabytes, 200 megabytes and 50 megabytes. The smallest size versions would be for mobile devices.
The other advantage of Telegram is providing users a forum to be able to communicate in a secure way through a secure algorithm. While Telegram chat rooms are usually open to all members, one-to-one communications are secret and cannot be seen by others. There have been several attacks where it was later established that ISIS members communicated internationally about the attacks before they took place. For example, the Istanbul Reina club attacker got his orders from his Emir in Raqqa, Syria through Telegram and communicated over Telegram with his Emir both before and after the attack[7]. The same was true of the Paris attacks[8]. Telegram has thus become one of the main communication apparatus of ISIS, particularly with foreign fighters deployed outside of ISIS territories.
In addition to all these advantages, like all other applications, Telegram is convenient and mobile as it can be installed on cell phones, Windows PCs, and IOS computers, therefore, making it available on many different devices.
Joining Telegram is easy. The only requirement on the side of Telegram, to sign up, is having a cell phone number and verifying that number after the registration through a text message verification step. In some cases, some Internet proxy phones (phone accounts created over the Internet) work as well, omitting the requirement of a cell phone number as long as the Telegram system does not recognize the number provided as a proxy Internet number. Telegram, therefore, only requires a cell phone number to verify the user and once a user is verified, the user does not need to maintain the phone number, enabling users to use a number once to verify an account without the necessity to keep that number. In fact, the one of the cell phones ICSVE staff use to track ISIS telegram accounts was registered through a cell phone number and that number has been inactive since 2015, but the account has still been in use without any problems. This feature becomes a great tool for ISIS terrorists as they do not need to reveal their real identities or provide anything to be traced other than a phone number which they don't need to maintain.
On the side of ISIS, in most cases, there is no vetting to join their public channels or groups, but private ones do vet potential members with a range of questions, sometimes having to do with the basics of Islam such as cleansing before prayer (wudu) etc. If ISIS members need to connect over the Telegram without physically being in touch, they either use other known members to reach and connect to the desired members or for their foreign fighters, they pre-arrange known passwords and indicators to vet the people they are communicating with to ensure the authenticity of the parties.
As a user interface, Telegram is no different than many other similar mediums such as WhatsApp and Twitter. When it comes to peer-to-peer communication, it is more like WhatsApp where users can message each other, share documents, links, videos and voice messages similar to the chat features of many social media platforms. There are even time stamps indicating when the messages were sent and if they were read or not. Telegram channels are a different from common social media groups as followers are not allowed to interact with the others in the channel openly unless authorized by the administrator. Members are only able to read and download posts shared in the channel unless they have permission for greater access. Posts flow on the timeline chronologically and with time stamps and an indicator "eye" acting as a counter showing how many times a post was downloaded by the channel members. Telegram groups, as opposed to channels, are just like other social media groups where members can interact with each other and their individual posts, therefore, making it possible to communicate with sometimes thousands of people at once. Based on our experience at ICSVE, several channels and individual accounts in the same languages are usually run by the same administrators, or there are a handful of administrators who appear to share the same posts simultaneously.
Reaching out on to ISIS members via Telegram channels is a significant challenge for beginners. First of all, as the Telegram application is installed, the application copies all the contact numbers on one's cell phone and connects the users with any of his contacts who are already registered with Telegram. However, to connect with ISIS members, channels, or groups, the key is knowing what channels are ISIS channels and what their names or addresses are. ISIS usually does not require verification for its public channels, therefore if one knows the name or address of an ISIS channel, joining those channels is simple—locate the channel and click the join button. As soon as one joins a channel all that channel's posts are available to the new user. For peer-to-peer communication, however, the users must know each other's registered phone numbers or user names. If a user is not originally recorded in one's downloaded phone connections, in order to connect with that user over Telegram, one of the users has to provide the other his registered cell phone number. This process is useful for ISIS foreign fighters operating abroad as they often switch phones and need to reconnect with their emirs or middlemen and can easily do so even with a new burner phone, using their original login credentials. ISIS members may also open accounts before traveling and exchange those accounts beforehand so when they need to use them they can easily install Telegram on whatever device they are currently using and log into Telegram with their credentials to communicate with their ISIS peers.
ISIS frequently posts on new and backup channels with different names for different purposes including: media and video sharing, book and journal sharing, news and daily updates, hisbah (morality police) office, accounts of personal well-known ISIS members, pamphlets and meme accounts, ISIS Amaq News Agency and several other channels or groups with different names. These lists are frequently shared on different social media platforms alerting users to subscribe to new or backup accounts in the case an account is closed or expected to be closed. While being banned and dropped in other social media mediums occurs to ISIS endorsers, supporters and distributors quite often, Telegram, as mentioned previously, does not frequently close ISIS accounts. However, the backup or spare ISIS channels usually function as a mirror of the original channel or simply are ready to be facilitated if an original channel is closed. ISIS cross shares the lists of their Telegram channels as they appear and reappear via different social media accounts. For example, they post their new or existing Telegram channel addresses on Twitter or Facebook, and then in their Telegram channels, they provide their Twitter, Facebook or Instagram account names and encourage their members to follow those accounts as well to be updated of any changes when channels are taken down. In that manner, they efficiently migrate their followers from Telegram channel to channel. ISIS social media administrators also often share bulk ISIS Telegram account lists both in regular social media and also in their Telegram channels, by which users are alerted to join channels or follow individuals simply clicking the links of those accounts. If someone starts to follow an ISIS Telegram account, it is thus very easy to update and enrich their ISIS network of account collections and lists by simply subscribing to the post lists or by following the users who post to the groups and simply by looking at the forwarded posts and reaching to the original post owners with a few clicks. Therefore, following or communicating with ISIS Telegram accounts is an easy task as long as one understands how they work and basically keeps following the posts to update their related contact lists. Even if one completely loses ISIS Telegram channels on Telegram, it is still easy to reach out to those channels again by simply following ISIS related Twitter and Facebook accounts.
ISIS users or administrators are not shy about their posts, and they are usually aware of the fact that many of their followers in the channels are not ISIS members, but are intelligence members or researchers. In fact, it happened several times with our ICSVE Twitter posts sharing some important incidents or updates from the ISIS Telegram channels we follow, that they would then openly post into the same channels saying "We know you are here and you are sharing our posts on your Twitter account. You are an infidel, and we don't care if you are following us." Strangely enough, ISIS administrators have never banned or blocked us from their channels thus far, perhaps enjoying the attention and being a threatening presence. Of course, there are strategies behind that as well. Simply put, the terrorist organization is using its Telegram channels to disseminate its propaganda and the narratives they would like to share, and they are aware of the fact that outsiders may be the ones who also become conduits for their shares to the outer world.
There are countless channels and groups on Telegram, not only related to ISIS but also to other Salafist-jihadi terrorist organizations as well. If one does not know the specifics of different terrorist organizations, one would very easily confuse other Salafist terrorist organization's channels with ISIS channels as they promote very similar thinking. While ISIS dominates the Telegram terrorism cyber-space, other groups use the same medium as well and just like ISIS, maintain groups and channels in different languages, probably more than twenty.
One may witness a variety of things in ISIS channels. First of all, regular known ISIS channels or groups maintained by well-known recognized ISIS members such as Khilafah News, the Strangers, Mr. State, al-Firdaws English or Mr. Killer, share ISIS related breaking news, videos, memes, propaganda campaigns, brochures, new ISIS journals including Rumiyah and others, nasheeds, pictures or stories, or anything they would like to push. However, theme specific channels or groups only share related posts. For example, ISIS video channels would periodically post new or old ISIS videos in different resolutions or sizes, book channels would only post books or booklets mostly in pdf forms, news channels would only post news or news articles and so on. Therefore, based on the type of the channel or group, it is possible to reach and follow groups in different categories.
Another important feature of Telegram is being able to search the channels posts, group messages, individual messages or any kind of communications or posts in one's account. This feature is available for both cell phone applications and the Web-based Telegram interface making it possible to reach any content by simply searching. This basically makes Telegram one of the largest free ISIS databases available to the public especially considering the fact that many other mediums including Google, YouTube, Twitter and Facebook are continuously taking down ISIS posts.
Telegram has enabled ISIS to create, without much effort, its grand propaganda machine to further its reach beyond it's so-called "Caliphate" to the whole world with only the click of a button, pushing its new media content constantly and reaching to its targets momentarily, and most importantly communicating with its fighters abroad to direct them for new attacks or facilitate their operations in different countries[9]. The nature of the Telegram application with a secure algorithm providing protection from the outside world and making it almost impossible, or very difficult, for law enforcement to trace back to the original users, also has become a magnificent advantage for the terrorist organization in terms of the anonymity of its users and for carrying out terrorist operations via secure communications. These two qualities are the most valuable qualifications, or gifts, for a terrorist organization like ISIS. Thanks to Telegram, ISIS has now been using their application very heavily almost without any interruptions with great success when compared to other social media applications.
While other social media platforms have since 2014 taken strong stances to institute takedown policies when it comes to ISIS, the stand of the Telegram application when it comes to allowing ISIS to use its platform without interference is quite different and difficult to understand. Recently, Rob Wainwright, the director of Europol, European Union's policing body, condemned Telegram owners for failing to join the fight against terrorism. Wainwright said that Telegram's reluctance to work with anti-terrorist authorities was causing major problems[10] considering the fact that the application is in widespread use among the target population of ISIS.
Telegram has become the choice of the ISIS due to its specifications—providing secure encrypted communications and allowing users to share large files and act with their accounts operating with impunity. While Telegram administrators claim, they favor speech free of interference; it is time for the owners of Telegram to thoroughly consider the existence of ISIS presence and activities on their digital platform. Telegram has become the ultimate tool for the bloodiest terrorist organization in history, carrying and spreading its terrorist ideology around the world, recruiting and even directing cadres to carry out attacks globally. Recently, the families of the San Bernardino shooting sued Facebook, Google, and Twitter, claiming that these social media companies permitted ISIS to flourish on these social media platforms[11]. It may soon happen that Telegram will also have to deal with several legal actions as ISIS cadres continue to utilize their application for their terror operations and communications.
Reference for this Article: Yayla, Ahmet S. & Speckhard, Anne (May 5, 2017) Telegram: the Mighty Application that ISIS Loves, ICSVE Research Reports, http://www.icsve.org/brief-reports/telegram-the-mighty-application-that-isis-loves/
References
[1] Speckhard, Ph.D., Anne; Shajkovci, Ph.D., Ardian; and Yayla, Ph.D., Ahmet S.. "Defeating ISIS on the Battle Ground as well as in the Online Battle Space: Considerations of the "New Normal" and Available Online Weapons in the Struggle Ahead." Journal of Strategic Security 9, no. 4 (2016): 1-10.
[2] Speckhard, A., & Yayla, A. S. (2016). ISIS Defectors: Inside Stories of the Terrorist Caliphate: Advances Press, LLC.
[3] Speckhard, Anne research interview Brussels, Belgium January 2017
[4] Speckhard, Anne research interview New Delhi, India March 8th, 2017
[5] Speckhard, Anne & Yayla, Ahmet S. (March 20, 2016) American ISIS Defector – Mohamad Jamal Khweis & the Threat Posed by "Clean-Skin" Terrorists: Unanswered Questions and Confirmations. ICSVE Brief Report http://www.icsve.org/american-isis-defector—mohamad-jamal-khweis-and-the-threat-of-clean-skin-terrorists-.html
[6] Editorial, "Russia's Zuckerberg launches Telegram, a new instant messenger service," Reuters, August 30, 2013, http://www.reuters.com/article/idUS74722569420130830
[7] Yayla, A.S., "The Reina Nightclub Attack and the Islamic State Threat to Turkey" CTC Sentinel, Combating Terrorism Center at West Point, Vol 10, Issue 3, pp. 9-16, March 2017.
[8] Evan Perez & Shimon Prokupecz, "First on CNN: Paris attackers likely used encrypted apps, officials say," December 17, 2015, http://www.cnn.com/2015/12/17/politics/paris-attacks-terrorists-encryption/
[9] Speckhard, A., & Yayla, A. S. (2017). The ISIS Emni: The Origins and Inner Workings of ISIS's Intelligence Apparatus. Perspectives on Terrorism, 11(1). Retrieved from http://www.terrorismanalysts.com/pt/index.php/pot/article/view/573
[10] Dominic Kennedy, "Message app used by Isis refuses to fight jihadists," May 4, 2017, https://www.thetimes.co.uk/article/message-app-used-by-isis-refuses-to-fight-jihadists-jrddv7c93?utm_content=buffer2b755&utm_medium=social&utm_source=twitter.com&utm_campaign=buffer
[11] Dan Whitcomb, "Families of San Bernardino shooting sue Facebook, Google, Twitter," May 4, 2017, http://www.reuters.com/article/us-sanbernardino-attack-lawsuit-idUSKBN1802SL
The visit of the head of Israeli Mossad intelligence to Bahrain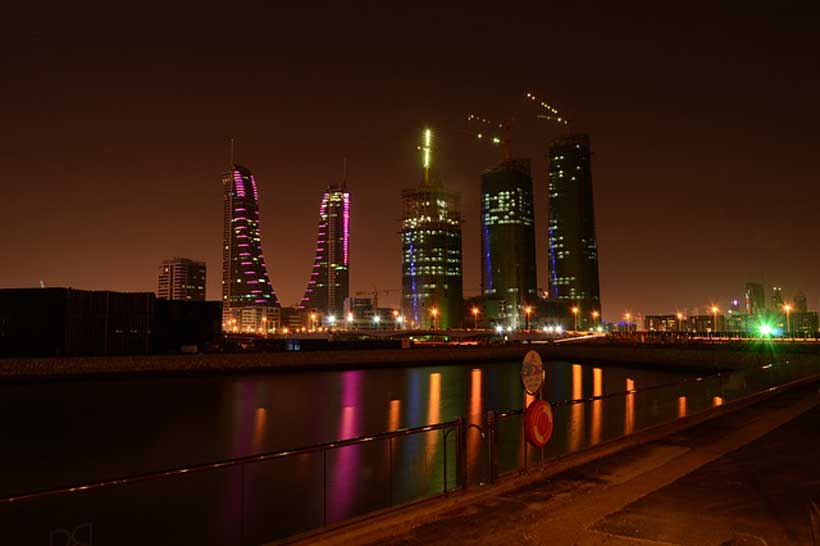 The visit of the UAE Foreign Minister, Sheikh Abdullah bin Zayed to Damascus on Tuesday, November 9, 2021 and the meeting with Syrian President Bashar Al-Assad, sparked a great controversy that began from the moment it was announced, which was highlighted by Western analyzes mainly from outside the region, that it comes for a (comprehensive Arab reassessment of the reality of the relationship with Syria and its importance in combating terrorism in the region, and the importance of the current Syrian reality in the calculations of Arab and Gulf national security, primarily towards Iran, and breaking the American "Caesar Law" towards imposing an economic blockade on Syria), and various analyzes and speculations about the future of these have increased. The Emirati step, its implications and dimensions in the Arab and Gulf relations towards the Syrian regime, and whether it represents one of the indicators of the transition to another new phase of political action towards opening up to Damascus, and the return of Syria to its regional and international role. Especially with the clarification of the "Emirati-Syrian coordination" some time before that visit to arrange the rapprochement between the two sides, which became clear by the announcement of the contact between the Crown Prince of Abu Dhabi (Sheikh Mohammed bin Zayed and President Bashar Al-Assad), as well as an official invitation to Syria to participate in the "International Expo Exhibition In Dubai" and then my meeting with the Syrian and Emirates oil ministers in Moscow.
But what stopped me in that Emirates visit, was perhaps other events that were not addressed during those analyzes, which caught my attention analytically and academically, and the most different of them was (I was alerted by a foreign researcher during my commentary on the same analysis, that the Emirates move is mainly in the interest of Tehran the Iranian regime, not to stifle and besiege Iran in its areas of influence and its known role in Syria). Despite the strangeness of this analysis, I occupied my mind with another matter to respond to it, regarding: (the significance of the visit of the head of the Israeli Mossad to Bahrain, and the visit of Emirates officials to Tel Aviv, and what is even clearer to the public is the organization of joint naval exercises in the Red Sea with the joint Israeli naval forces with Bahrain and the UAE), at the same time as the aforementioned visit.
Accordingly, my analysis mainly focuses on whether that visit took place through (arranging and coordinating with Tel Aviv to curb Iran in Syria and the region, by attracting Syria to the Arab League and collective Arab action again), and the Gulf rejectionist and Arab reservations towards the step of rapprochement. The Syrian-Iranian, or did I aim for a clearer Gulf rapprochement with Iran through rapprochement with Syria, as I went to a number of mainly Western analyzes, which I received. From here, the Egyptian researcher will analyze all the following elements:
Analyzing the implications of the visit of the UAE Foreign Minister (Bin Zayed) to Syria on November 9, 2021.
And its relationship to the "joint naval maneuvers" between (Israel, the UAE and Bahrain) in the Red Sea on November 10, 2021 on the Iranian existence at Syria
The visit of (the head of the Israeli Mossad intelligence service to Bahrain) at the time of the naval joint maneuvers with Israel in the Red Sea, with (the visit of the UAE Air Force commander to Israel).
Then, finally, analyzing the impacts of the Israeli Mossad intelligence moves in the Red Sea on its rapprochement with the USA in the face of (China, Russia and Iran).
To answer those questions, it is necessary to verify and respond to number of inquires and some other different analyses, such as:
The UAE's motives for taking such a step of rapprochement with Syria, through the visit of the UAE Foreign Minister "Sheikh Abdullah bin Zayed" to Damascus on Tuesday, November 9, 2021, and the meeting with Syrian President "Bashar Al-Assad".
Rather, will this Emirates step (encourage the rest of the Arab countries to follow the Emirates footsteps) and open up to the Syrian regime?
What is the fate of the "Syrian opposition to the Emirati-Syrian rapprochement", and is this Emirates move aimed at weakening the Syrian opposition track, especially the Syrians opposing the regime of President "Bashar Al-Assad" abroad?
Then, it will remain to analyze (the Syrian opposition's options if more Arab countries open up to the Al-Assad's regime).
Will there be a (Syrian-Emirati consensus) towards the step of solving the (return of Syrian refugees from abroad and the settlement of their situation with the current Syrian regime)?
Finally, the question arises, regarding: (the impact of the intensity of American and international criticism of the UAE's step of rapprochement with the Syrian regime and President "Bashar Al-Assad" on the completion of the remaining Arab steps seeking to integrate and return Syria once more to its membership in the League of Arab States)?
In fact, the most dangerous and important analysis for me remains completely analytical, namely: (What was raised about the fact that the UAE obtained the green light from the United States of America itself and from the Israeli side before the visit of the UAE Foreign Minister "Bin Zayed" to the Emirates, in pursuit of forming (Gulf-UAE-Israeli alliance against Iran), and seeking to neutralize the Syrian regime in the face of these Iranian moves as a closely related ally of the Iranians?) Accordingly, we can analyze that, as follows:
Perhaps what reinforces and supports my recent view regarding the "Israeli Gulf mobilization with the help of the UAE and Washington's support to confront Iran through Syria" is (the joint security coordination between Israel and the Emirati and Bahraini naval forces to conduct joint naval maneuvers in the Red Sea, which lasted for five full days), which began on Wednesday, November 10, 2021, which comes at the same time as the UAE rapprochement with Syria, meaning:
(There are joint security arrangements between Israel, the UAE and Bahrain in the face of Iran through the move of rapprochement with Syria as an ally of Iran)
As I mentioned, the joint naval maneuvers between Israel and the UAE at the same time as the UAE visit confirms (the continuation of joint security coordination between Israel and the UAE), especially to curb and limit Iranian influence. Knowing that the step of joint security coordination between the Emirates and Israel began three years ago, when the naval forces of the Gulf states, mainly the "UAE and Bahrain", began conducting joint naval maneuvers with the Israeli side, which were the first for them ever with their Israeli counterpart, in cooperation with the forces of the United States of America's Navy.
We find that the current joint naval maneuvers in the Red Sea with the participation of the UAE and Israel, with the participation of (warships from the Emirates, Bahrain and Israel), in addition to the United States of America, is a "joint Israeli-Gulf assertion" to send a message to the Iranian side, that these naval maneuvers with Israel, aims to:
"Securing the maritime traffic in the face of Iran, and seeking to secure the movement of the straits and maritime navigation in the Red Sea with the help of Israeli security, especially that these joint maritime training operations included training on encirclement and raid tactics"
This was confirmed by the US Naval Forces Central Command, in an official statement, to confirm that:
"The Israeli, Emirates, and Bahraini training aims to enhance the ability to work collectively among the forces participating in the maneuvers"
From here, we understand that the step of joint Israeli-Emirati security coordination, and the consequent step of the joint naval maneuvers, came after the signing of the "Abraham Accords" in September 2020, and the normalization of their relations with Israel by the UAE and Bahrain. Since then, it has strengthened the (diplomatic, military, and intelligence relations between Israel, the UAE and Bahrain, as the two most important Gulf countries that share Tel Aviv's concerns about Iran's activities in the Red Sea and the region).
The most prominent here, is (the visit of the head of the Israeli intelligence service Mossad in a public visit to Bahrain at the time of the joint naval maneuvers with Israel in the Red Sea, with the commander of the UAE Air Force heading at the same time also on a first-of-its-kind visit to Israel in October 2021).
In general, the (re-opening of the Emirati and Bahraini embassies in Damascus) in December 2018, was considered at that time as (a major change in the Gulf policy towards Syria, and it was among the first indications of a more comprehensive normalization). There is no doubt that these steps came after consulting Saudi Arabia. However, it seems that Saudi Arabia, as usual, is taking a cautious and secretive attitude towards the move of rapprochement with Syria due to its fear of the "Al-Assad regime's relations with Tehran".
At the time, the UAE and Bahrain talked about (the geopolitical benefits of rehabilitating the regime of President Bashar Al-Assad). The State of Bahrain confirmed that "the step of integrating Bashar Al-Assad aims to strengthen the Arab role and prevent regional interference in Syrian affairs".
The most important analytical question for me is whether Abu Dhabi has completely severed its relations with Damascus at all, given (the continued presence of prominent Syrian figures loyal to Damascus living and working in the Emirates).
In general, this (continuous stream of signals emanating from Damascus and other Arab capitals, led by the Emirates for rapprochement with Syria), indicates that the former opponents of the Syrian government have come close to reaching mutually beneficial arrangements with the Syrian government, some of which pledged a few years ago to drop it.
The most important gains for the Syrian regime from that rapprochement with the UAE and the rest of the Arab countries will be (reconstruction contracts for Syria and energy deals), in addition to the markets that will be opened to it if they reconcile with the Arab countries, which may later pave the way for "inclusion of Damascus again and returning its membership in the League of Arab States", which is of course the most important strategic step for the UAE and the Gulf states, to help Syria to return back to the "Arab House", and consequently put pressure on it not to rapprochement with Iran, as it is a rival opponent for the UAE and the Gulf states.
In this context, the Syrian capital, Damascus is now hoping for (influential Arab voices to exert international pressure in order to lift the severe sanctions imposed on the Syrian regime), which aims to (punish Syrian officials and Syrian organizations for their alleged involvement in human rights violations).
Features of ISIS' Information Warfare
The most significant feature of our modern world is the large-scale popularization and application of the Internet, which has transformed our society and formed a substantial information society. Initially, the information society was only a theoretical projection, but it has now become a reality. When the world transforms into an information society, the great impact of such a transformation will be felt. The governance structures of the world have not prepared for such changes, and thus are unable to deal with these transformations effectively, resulting in massive risks and social disorder.
In the field of information and anti-terrorism, a major concern is the impact of the Internet. The Internet has accelerated the flow of information, and the boundary of truth and falsehood are at times, indistinguishable. At the same time, social conditions can be exaggerated online. Combined with the psychological activities and circumstances of the masses, it is extremely easy to create a larger scale of dissatisfaction which will, to a certain extent, lead to the collapse of the original social ideological and belief systems. The United States and Western countries ignoring the social and stage of countries and regions in the Mediterranean region, Africa, and the Middle East and Central Asian countries, blindly export their ideology, and driven by the amplification effect of the Internet, this process of collapse has been accelerated.
A terrorist organization such as ISIS has harnessed the great potentials offered by the Internet, and as such, it laid the foundation for the large-scale development of ISIS's information warfare. First of all, the Islamic State has established a professional public relations organization, responsible for producing and disseminating content. ISIS has its homepage and accounts on major social networking sites, and even has multi-layered sub-accounts, thereby evading censorship. They launched DABIQ, an attractively designed online magazine with extremely provocative content, and developed a smartphone app called Dawn of Glad Tidings, focusing on the Western "high-end customer base" as their target group to inform them of the latest "news of jihad in real-time". In addition, the Islamic State has also launched the online game, which creates scenarios for players to attack the U.S. military, police, and civilians, and rewards criminal acts and even terrorist attacks in the game.
Today, ISIS can be seen almost on all social media platforms and is accessible in Western countries. It has thousands of accounts on Twitter alone, including both organized public accounts and terrorist personal accounts. ISIS is proficient in the so-called "viral marketing" model in information warfare. Through the user's network, the information spreads like a virus and spreads to thousands of audiences using rapid replication. The organizer clearly achieves the word-of-mouth "relationship marketing" by providing a certain product or service, allowing others to become "marketing and communication levers" inadvertently.
ISIS is often far more professional and sensitive than the government departments of various countries that hold the power of national governance. It has long been keenly aware of the evolution of political discourse from propaganda to information dissemination in contemporary society, and this trend is one of the keys that is enabling it to lead public opinion. Traditional propaganda methods such as sermons and speeches, obviously, lack interaction with the target audience. Therefore, ISIS encourages followers to use various websites as platforms to establish various forms of "self-media". ISIS also cultivate Internet influencers to encourage netizens to create audio messages, videos and even websites. As ISIS cleverly hides its ambitions behind high-level productions and attractive propaganda, more and more people in the West, especially young people, have been successfully brainwashed, are actively participating in the dissemination of ISIS-related information, even going to the Middle East to become jihadists on the battlefield and gain the satisfaction of realizing their supposed self-worth.
This kind of information warfare was so successful that in 2016, the official website of Tsinghua University in China was hacked by ISIS hackers where ISIS recruitment advertisements were posted. In the United States, the Federal Bureau of Investigation (FBI) has found cases where teenagers as young as 15 years old were recruited by ISIS, and in some cases in the United States, parents even encouraged their children to participate in terrorist organizations. In fact, the information warfare of ISIS is very active and successful not only in Western countries but also in Turkey and Syria. As a result, ISIS has obtained the human resources of thousands of sacrificial young people.
The information society and the Internet have created a huge imbalance for the future world, making this world an unbalanced world and a world in transition. The formation of various transnational virtual organizations is now possible using simple network tools. This also means that terrorist organizations like ISIS cannot theoretically be eliminated at all. They can easily evolve into virtualized organizations that exist everywhere and can be found by search engines at any time due to the ubiquity of the information society and the Internet.
They will continue to grow, gain popularity, and evolve into a new type of network-based anti-government organization. Terrorist organizations of various types have shifted their focus from the real world to the virtual world, and then back again. This is the enormous governance challenge that the information society will undoubtedly face in the future.
Final analysis conclusion:
Although ISIS faces restrictions as it is a terrorist organization, it has used the information society and the Internet to launch successful information warfare and has achieved remarkable results worldwide. In an age of information asymmetry, simple and easy network tools have made it possible to establish a variety of transnational virtual organizations. This will pose a huge governance challenge to the future information society.
China's influence and operating of the main European ports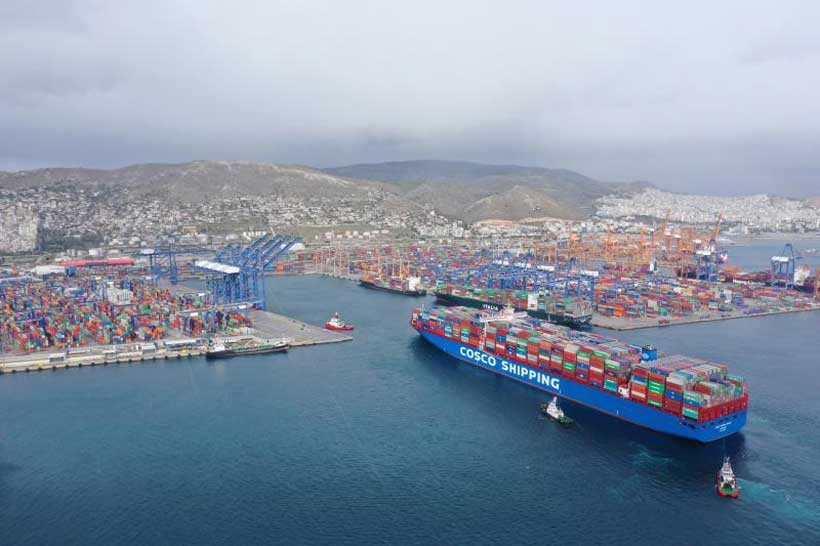 The Chinese role and influence has expanded in all "NATO member states", especially with the acceleration of the scope and number of giant Chinese projects in NATO countries, as the Chinese government and its companies implemented hundreds of projects in the Eurasia region within the framework of the "Belt and Road" initiative, which is launched by President "Xi Jinping" in 2013. We can highly recognize the Chinese expansion in the European and NATO'S member states, as follows:
The forms of the extensive Chinese encroachment ranged to participate, buy or rent an increasing number of (sea ports overlooking the Mediterranean), some of which are important ports and ports used by NATO. For example, China controls the famous "Greek port of Prius". It also finances in the highway and railway projects between (the Balkan countries and Hungary).
China relatively dominates (the global maritime arena and the management and operation of global ports), the most 50 largest ports in the world, especially in Europe, there are Chinese investments. With regard to container ports, (five giant Chinese companies in the field of transport) control 18% of all container shipping activities operated by the 20 largest companies in the world, according to data issued by (Dury Company), a Chinese consulting company in the field of shipping.
In 2016, Beijing set up a national giant through (China merger of "China Ocean Shipping" and "China Shipping Company" to form "Chinese giant COSCO Shipping and Container Company"), and "COSCO China Container Company", which is a huge trading group company that includes (seven branches of international subsidiaries) including (a shipping line bearing the same name, i.e. "COSCO" is known worldwide, a port operator), as well as many different commercial activities in the field of shipping.
We can notice that there are (three giant Chinese companies for shipping and containers globally), which are competing at the NATO's member states and the world, and all of them are working in the field of port operation, and these companies, are:
("China Merchants Port Holdings" & "Cosco Group" & "China Shipping Terminal Development")
All of these giant Chinese shipping and container companies belong to the Chinese state, and even the (main three huge Chinese companies for shipping and containers, vigorously competing with the three major global dominant companies) for this industry of giant shipping ships and containers companies, such as:
("AP Moller Maersk of the Netherlands" & "BSA International of Singapore" & "Hutchison Ports Holdings of Hong Kong")
The most amazing thing is China's control of (the port of Long Beach in California), which is (the second largest container port in the United States of America). As the deal to acquire the "Long Beach Port" by the "Chinese Cosco Company", through its subsidiary company in Hong Kong, was finally approved to this deal, the "COSCO Group" has become (the third largest shipping company in the world), and it has control over (Kaohsiung Port in southwest Taiwan, and the Port of Long Beach in California).
China has also started to operate its company (COSCO Shipping Ports), which is the main Chinese state-owned shipping company in the operation of the container port in "Piraeus Port" in Greece in 2008. Since then, Chinese companies have expanded in the three largest ports in Europe, as it acquired a 35% stake in (Euromax Port in Rotterdam), and also acquired a 20% stake in (The Port of Antwerp in Belgium), and China also started actual planning for (Construction of a terminal for Chinese containers and cargo ships in the port of Hamburg in Germany), according to what is circulated.
In Italy, Chinese state companies were allowed to manage or maintain stakes in Italian ports to expand exports between China and Italy, according to the announced agreement between them, and (the Italian port of Trieste), specifically is subject to intense interest from Beijing, as the giant Chinese company, called (China Communications Construction) manages some pilot projects in the port in northern Italy.
Another giant Chinese ship and container shipping company in the ports of NATO's member states, called "China Merchants". It is a Chinese state-owned company, headquartered in (Hong Kong), for negotiations with the Italian government to establish (a joint venture for the ship and container terminal between China and Italy in the Italian port of Trieste).
But, what is remarkable here, is the rejection of a number of Italian officials of that Chinese deal. The governor of the Veneto region "Luca Zaia", as the region adjacent to "Trieste that administers Venice", rejected the Italian-Chinese deal, as he described it in the Italian media by saying:
"The proposed Chinese deal to manage and operate the port of Trieste at Italy carries a new form of colonialism"
The importance of (the Italian port of Trieste for China) is due to Beijing from a strategic point of view because it will (connect the Mediterranean with landlocked countries), such as: (Austria, Hungary, the Czech Republic, Slovakia, and Serbia), all of which are markets that China hopes to reach them through its "Belt and Road Initiative", and thus (the Italian port of Trieste) is the most important station for China in Europe on the Chinese Silk Road, and China plans to make it always open to Chinese investments.
The Italian government also agreed to (contract a deal between the Port Authority in the Italian port of Genoa and China), the giant Chinese shipping company, which known: "China Communications Construction Company".
The assertions of (the head of the Italian port system authority in the western Ligurian Sea of ​​Italy), which is Paolo Emilio Signorini, the Italian authority that controls (the great Italian port of Genoa on the Mediterranean), confirmed that:
"The Italian Ports Authority is working to create a company in partnership with the China Communications Construction Company to manage and operate the main Italian ports"
Perhaps because of the "American fear of Chinese expansion in Italian ports", this prompted US former Secretary of State "Mike Pompeo" to visit both (Italy and the Vatican) at the end of September 2020, exactly weeks after the visit of Chinese Foreign Minister "Wang Yi" to Italy and four other European countries.
Beijing has set its primary goal of investing in (four Italian ports) to be among its investments within the framework of the Chinese "Belt and Road Initiative", especially after (Italy's announcement as the first European country to join the Chinese initiative of the Belt and Road). China has set its plan to expand its ownership in Italian ports as s part of the Belt and Road Initiative projects. In particular (two ports in the north of the Adriatic Sea of ​​Italy, namely the ports of "Tristi and Ravenna"), after the Italian and Chinese governments agreed within a Chinese plan to compete with the main European ports.
Chinese companies have succeeded in owning actual shares of (sea ports in Belgium, France, Greece, Italy, the Netherlands and Germany, thus becoming an important player in the field of European ports). It is estimated that (state-backed Chinese investors own at least 10% of the total shares of all ports in Europe).
The great success of the "Chinese Cosco Company" in the (acquisition of a terminal in the port of Trieste in northern Italy, and China's acquisition of Zeebrugge port, which is the second largest port in Belgium), which represents the first real success of a Chinese trading company in Northwestern Europe.
China has also succeeded in (concluding deals with three of the largest European ports), which are:
(Euromax port in Rotterdam in Netherlands, in which China owns 35% of its shares & Antwerp port in Belgium, of which China owns 20% & Hamburg port in Germany, in which China has built a new terminal for cargo ships and containers)
And the most dangerous thing here is that the United States of America imposed sanctions on (five companies affiliated with the giant Chinese shipping and container construction company), which is (China Communications Construction), as a giant Chinese company in August 2020, due to American accusations of the company's involvement in the (militarization of the South China Sea), according to the US indictment against the giant Chinese shipping and container company.
Through the researcher's previous analysis of this Chinese presence in the depths of European ports, and the American fear of it by proposing alternative projects to control the "Chinese Belt and Road Initiative projects in Europe and NATO'S member states), notifying that there are many European states have challenged Washington and cooperated with China, so it became clear to us, that there are (American and NATO's recognition that there are increasing fears of the Chinese attempts aimed at expanding its influence in the European Union ports), which are including as NATO's member states as well, the European Union, led mainly by (France and Germany), have expressed their reservations about the Italian deal for the operation and management of its ports by Chinese companies, with NATO apprehensive about "the increasing Chinese direct influence on the strategic and important Italian ports on the Mediterranean".