Telegram: the Mighty Application that ISIS Loves
Authors: Ahmet S. Yayla & Anne Speckhard
[yt_dropcap type="square" font="" size="14″ color="#000″ background="#fff" ] I [/yt_dropcap]SIS has been the most successful terrorist organization in history using social media and the Internet for distributing its propaganda, dissemination of its news and more importantly to communicate. There is no doubt that the frequency and quality of ISIS posts on the Internet, including their videos, memes and online journals are of a quality to make many professional editors and producers envious and they also receive much attention[1].
ISIS usually does not host its posts on dedicated servers but uses several free and open mediums including Google drive, Cloud.mail.ru, Yandesk, YouTube, Sendvid.com, Dailymotion.com, Drive.ms, Archive.org, Justpaste.it, Bitly.com and some other recent platforms. Of course, hosting is not enough; hosted posts need to be distributed to followers, the target audience and the public. At this point, several social media platforms including Facebook, Twitter, Telegram, WhatsApp, Google+, Instagram, Pinterest, Tumblr, Viber, and WeChat are utilized by ISIS to circulate their posts so that the target audience and public are made aware and can watch or read them by clicking on the web addresses posted to those mediums.
Among these social media platforms Twitter, YouTube, Facebook, Tumblr and Instagram were previously heavily utilized by ISIS, but since takedowns on these sites, ISIS currently favors Telegram where ISIS users maintain a presence in several different languages. ISIS has assigned administrators in several languages who are in charge of ISIS social media accounts including Telegram. When interviewing ISIS defectors[2], we also learned that female foreign fighters are specifically tasked for the administration of social media accounts, and they have special offices in Raqqa to carry out their tasks under the control of their emirs. A Belgian female defector recently recounted being recruited upon her arrival to ISIS to serve as an Internet seductress, a role she declined[3]. Indian police also told us that most of their ISIS recruitment occurs via the Internet and consists of female seducing males into the group[4]. Indeed, American Mohamad Khweis appears to have been seduced in this way, marrying his ISIS bride when he arrived to Istanbul and then traveling into ISIS territory with her[5].
At ICSVE, our researchers closely follow ISIS's Telegram posts on a daily basis and download any relevant videos, journals, memes, pictures or anything else useful for our research. While the terrorist organization utilizes several different platforms to distribute their posts, the most reliable medium of late for their purposes has been the Telegram social media application. This is because other platforms usually quickly take down posts or shut down the accounts posting the links to these hosts. Hosting mediums also delete posts as soon as they realize they are ISIS content. As a result, Telegram has become the main social media platform for ISIS members and followers primarily because, so far, Telegram administrators do not usually shut down ISIS accounts, and when they do, the frequency is far less when compared to other social media accounts. For example, Twitter or Facebook take down ISIS accounts in a day or most two in many cases, and when the same account owners open new accounts, they block them even sooner. However, there are Telegram accounts opened or used by ISIS members that stay active for months or basically never get closed.
Telegram was launched in 2013 by two brothers, Nikolai and Pavel Durov, who also founded Russia's largest social network Russian VK. The Telegram Messenger LLP is registered as an independent nonprofit company in Berlin, Germany. The founders claim that Telegram is "faster and safer" than other apps and more importantly the "messages sent through Telegram cannot be bugged by third parties." [6] Indeed, Telegram is an encrypted social media application that is very difficult for law enforcement to penetrate or eavesdrop.
Apart from accounts not being closed as often as other ISIS social media accounts, there are two other advantages to ISIS for using Telegram. The first is that while in most cases the links to hosts are distributed in Telegram groups where there are several members or directly sent to individual accounts, they become useless as soon as the hosting companies realize they are ISIS posts and take them down, making them dead links. However, Telegram's large file-hosting feature becomes very handy in this case because almost all files pushed through Telegram with links are also uploaded to the Telegram channels, and those files remain as long as the channels are open or the user who posts does not delete them. Therefore, even if a file is not available as a link, if it is uploaded to Telegram, it will exist there unless it is deleted or the channel is closed. Furthermore, Telegram allows uploading large files simultaneously consequently allowing the ISIS social media accounts to simultaneously upload videos with four or five different resolutions and sizes beginning from the largest to the smallest, such as a video in full HD from which would be 1.5 gigabytes to smaller resolution versions such as 800 megabytes, 500 megabytes, 200 megabytes and 50 megabytes. The smallest size versions would be for mobile devices.
The other advantage of Telegram is providing users a forum to be able to communicate in a secure way through a secure algorithm. While Telegram chat rooms are usually open to all members, one-to-one communications are secret and cannot be seen by others. There have been several attacks where it was later established that ISIS members communicated internationally about the attacks before they took place. For example, the Istanbul Reina club attacker got his orders from his Emir in Raqqa, Syria through Telegram and communicated over Telegram with his Emir both before and after the attack[7]. The same was true of the Paris attacks[8]. Telegram has thus become one of the main communication apparatus of ISIS, particularly with foreign fighters deployed outside of ISIS territories.
In addition to all these advantages, like all other applications, Telegram is convenient and mobile as it can be installed on cell phones, Windows PCs, and IOS computers, therefore, making it available on many different devices.
Joining Telegram is easy. The only requirement on the side of Telegram, to sign up, is having a cell phone number and verifying that number after the registration through a text message verification step. In some cases, some Internet proxy phones (phone accounts created over the Internet) work as well, omitting the requirement of a cell phone number as long as the Telegram system does not recognize the number provided as a proxy Internet number. Telegram, therefore, only requires a cell phone number to verify the user and once a user is verified, the user does not need to maintain the phone number, enabling users to use a number once to verify an account without the necessity to keep that number. In fact, the one of the cell phones ICSVE staff use to track ISIS telegram accounts was registered through a cell phone number and that number has been inactive since 2015, but the account has still been in use without any problems. This feature becomes a great tool for ISIS terrorists as they do not need to reveal their real identities or provide anything to be traced other than a phone number which they don't need to maintain.
On the side of ISIS, in most cases, there is no vetting to join their public channels or groups, but private ones do vet potential members with a range of questions, sometimes having to do with the basics of Islam such as cleansing before prayer (wudu) etc. If ISIS members need to connect over the Telegram without physically being in touch, they either use other known members to reach and connect to the desired members or for their foreign fighters, they pre-arrange known passwords and indicators to vet the people they are communicating with to ensure the authenticity of the parties.
As a user interface, Telegram is no different than many other similar mediums such as WhatsApp and Twitter. When it comes to peer-to-peer communication, it is more like WhatsApp where users can message each other, share documents, links, videos and voice messages similar to the chat features of many social media platforms. There are even time stamps indicating when the messages were sent and if they were read or not. Telegram channels are a different from common social media groups as followers are not allowed to interact with the others in the channel openly unless authorized by the administrator. Members are only able to read and download posts shared in the channel unless they have permission for greater access. Posts flow on the timeline chronologically and with time stamps and an indicator "eye" acting as a counter showing how many times a post was downloaded by the channel members. Telegram groups, as opposed to channels, are just like other social media groups where members can interact with each other and their individual posts, therefore, making it possible to communicate with sometimes thousands of people at once. Based on our experience at ICSVE, several channels and individual accounts in the same languages are usually run by the same administrators, or there are a handful of administrators who appear to share the same posts simultaneously.
Reaching out on to ISIS members via Telegram channels is a significant challenge for beginners. First of all, as the Telegram application is installed, the application copies all the contact numbers on one's cell phone and connects the users with any of his contacts who are already registered with Telegram. However, to connect with ISIS members, channels, or groups, the key is knowing what channels are ISIS channels and what their names or addresses are. ISIS usually does not require verification for its public channels, therefore if one knows the name or address of an ISIS channel, joining those channels is simple—locate the channel and click the join button. As soon as one joins a channel all that channel's posts are available to the new user. For peer-to-peer communication, however, the users must know each other's registered phone numbers or user names. If a user is not originally recorded in one's downloaded phone connections, in order to connect with that user over Telegram, one of the users has to provide the other his registered cell phone number. This process is useful for ISIS foreign fighters operating abroad as they often switch phones and need to reconnect with their emirs or middlemen and can easily do so even with a new burner phone, using their original login credentials. ISIS members may also open accounts before traveling and exchange those accounts beforehand so when they need to use them they can easily install Telegram on whatever device they are currently using and log into Telegram with their credentials to communicate with their ISIS peers.
ISIS frequently posts on new and backup channels with different names for different purposes including: media and video sharing, book and journal sharing, news and daily updates, hisbah (morality police) office, accounts of personal well-known ISIS members, pamphlets and meme accounts, ISIS Amaq News Agency and several other channels or groups with different names. These lists are frequently shared on different social media platforms alerting users to subscribe to new or backup accounts in the case an account is closed or expected to be closed. While being banned and dropped in other social media mediums occurs to ISIS endorsers, supporters and distributors quite often, Telegram, as mentioned previously, does not frequently close ISIS accounts. However, the backup or spare ISIS channels usually function as a mirror of the original channel or simply are ready to be facilitated if an original channel is closed. ISIS cross shares the lists of their Telegram channels as they appear and reappear via different social media accounts. For example, they post their new or existing Telegram channel addresses on Twitter or Facebook, and then in their Telegram channels, they provide their Twitter, Facebook or Instagram account names and encourage their members to follow those accounts as well to be updated of any changes when channels are taken down. In that manner, they efficiently migrate their followers from Telegram channel to channel. ISIS social media administrators also often share bulk ISIS Telegram account lists both in regular social media and also in their Telegram channels, by which users are alerted to join channels or follow individuals simply clicking the links of those accounts. If someone starts to follow an ISIS Telegram account, it is thus very easy to update and enrich their ISIS network of account collections and lists by simply subscribing to the post lists or by following the users who post to the groups and simply by looking at the forwarded posts and reaching to the original post owners with a few clicks. Therefore, following or communicating with ISIS Telegram accounts is an easy task as long as one understands how they work and basically keeps following the posts to update their related contact lists. Even if one completely loses ISIS Telegram channels on Telegram, it is still easy to reach out to those channels again by simply following ISIS related Twitter and Facebook accounts.
ISIS users or administrators are not shy about their posts, and they are usually aware of the fact that many of their followers in the channels are not ISIS members, but are intelligence members or researchers. In fact, it happened several times with our ICSVE Twitter posts sharing some important incidents or updates from the ISIS Telegram channels we follow, that they would then openly post into the same channels saying "We know you are here and you are sharing our posts on your Twitter account. You are an infidel, and we don't care if you are following us." Strangely enough, ISIS administrators have never banned or blocked us from their channels thus far, perhaps enjoying the attention and being a threatening presence. Of course, there are strategies behind that as well. Simply put, the terrorist organization is using its Telegram channels to disseminate its propaganda and the narratives they would like to share, and they are aware of the fact that outsiders may be the ones who also become conduits for their shares to the outer world.
There are countless channels and groups on Telegram, not only related to ISIS but also to other Salafist-jihadi terrorist organizations as well. If one does not know the specifics of different terrorist organizations, one would very easily confuse other Salafist terrorist organization's channels with ISIS channels as they promote very similar thinking. While ISIS dominates the Telegram terrorism cyber-space, other groups use the same medium as well and just like ISIS, maintain groups and channels in different languages, probably more than twenty.
One may witness a variety of things in ISIS channels. First of all, regular known ISIS channels or groups maintained by well-known recognized ISIS members such as Khilafah News, the Strangers, Mr. State, al-Firdaws English or Mr. Killer, share ISIS related breaking news, videos, memes, propaganda campaigns, brochures, new ISIS journals including Rumiyah and others, nasheeds, pictures or stories, or anything they would like to push. However, theme specific channels or groups only share related posts. For example, ISIS video channels would periodically post new or old ISIS videos in different resolutions or sizes, book channels would only post books or booklets mostly in pdf forms, news channels would only post news or news articles and so on. Therefore, based on the type of the channel or group, it is possible to reach and follow groups in different categories.
Another important feature of Telegram is being able to search the channels posts, group messages, individual messages or any kind of communications or posts in one's account. This feature is available for both cell phone applications and the Web-based Telegram interface making it possible to reach any content by simply searching. This basically makes Telegram one of the largest free ISIS databases available to the public especially considering the fact that many other mediums including Google, YouTube, Twitter and Facebook are continuously taking down ISIS posts.
Telegram has enabled ISIS to create, without much effort, its grand propaganda machine to further its reach beyond it's so-called "Caliphate" to the whole world with only the click of a button, pushing its new media content constantly and reaching to its targets momentarily, and most importantly communicating with its fighters abroad to direct them for new attacks or facilitate their operations in different countries[9]. The nature of the Telegram application with a secure algorithm providing protection from the outside world and making it almost impossible, or very difficult, for law enforcement to trace back to the original users, also has become a magnificent advantage for the terrorist organization in terms of the anonymity of its users and for carrying out terrorist operations via secure communications. These two qualities are the most valuable qualifications, or gifts, for a terrorist organization like ISIS. Thanks to Telegram, ISIS has now been using their application very heavily almost without any interruptions with great success when compared to other social media applications.
While other social media platforms have since 2014 taken strong stances to institute takedown policies when it comes to ISIS, the stand of the Telegram application when it comes to allowing ISIS to use its platform without interference is quite different and difficult to understand. Recently, Rob Wainwright, the director of Europol, European Union's policing body, condemned Telegram owners for failing to join the fight against terrorism. Wainwright said that Telegram's reluctance to work with anti-terrorist authorities was causing major problems[10] considering the fact that the application is in widespread use among the target population of ISIS.
Telegram has become the choice of the ISIS due to its specifications—providing secure encrypted communications and allowing users to share large files and act with their accounts operating with impunity. While Telegram administrators claim, they favor speech free of interference; it is time for the owners of Telegram to thoroughly consider the existence of ISIS presence and activities on their digital platform. Telegram has become the ultimate tool for the bloodiest terrorist organization in history, carrying and spreading its terrorist ideology around the world, recruiting and even directing cadres to carry out attacks globally. Recently, the families of the San Bernardino shooting sued Facebook, Google, and Twitter, claiming that these social media companies permitted ISIS to flourish on these social media platforms[11]. It may soon happen that Telegram will also have to deal with several legal actions as ISIS cadres continue to utilize their application for their terror operations and communications.
Reference for this Article: Yayla, Ahmet S. & Speckhard, Anne (May 5, 2017) Telegram: the Mighty Application that ISIS Loves, ICSVE Research Reports, http://www.icsve.org/brief-reports/telegram-the-mighty-application-that-isis-loves/
References
[1] Speckhard, Ph.D., Anne; Shajkovci, Ph.D., Ardian; and Yayla, Ph.D., Ahmet S.. "Defeating ISIS on the Battle Ground as well as in the Online Battle Space: Considerations of the "New Normal" and Available Online Weapons in the Struggle Ahead." Journal of Strategic Security 9, no. 4 (2016): 1-10.
[2] Speckhard, A., & Yayla, A. S. (2016). ISIS Defectors: Inside Stories of the Terrorist Caliphate: Advances Press, LLC.
[3] Speckhard, Anne research interview Brussels, Belgium January 2017
[4] Speckhard, Anne research interview New Delhi, India March 8th, 2017
[5] Speckhard, Anne & Yayla, Ahmet S. (March 20, 2016) American ISIS Defector – Mohamad Jamal Khweis & the Threat Posed by "Clean-Skin" Terrorists: Unanswered Questions and Confirmations. ICSVE Brief Report http://www.icsve.org/american-isis-defector—mohamad-jamal-khweis-and-the-threat-of-clean-skin-terrorists-.html
[6] Editorial, "Russia's Zuckerberg launches Telegram, a new instant messenger service," Reuters, August 30, 2013, http://www.reuters.com/article/idUS74722569420130830
[7] Yayla, A.S., "The Reina Nightclub Attack and the Islamic State Threat to Turkey" CTC Sentinel, Combating Terrorism Center at West Point, Vol 10, Issue 3, pp. 9-16, March 2017.
[8] Evan Perez & Shimon Prokupecz, "First on CNN: Paris attackers likely used encrypted apps, officials say," December 17, 2015, http://www.cnn.com/2015/12/17/politics/paris-attacks-terrorists-encryption/
[9] Speckhard, A., & Yayla, A. S. (2017). The ISIS Emni: The Origins and Inner Workings of ISIS's Intelligence Apparatus. Perspectives on Terrorism, 11(1). Retrieved from http://www.terrorismanalysts.com/pt/index.php/pot/article/view/573
[10] Dominic Kennedy, "Message app used by Isis refuses to fight jihadists," May 4, 2017, https://www.thetimes.co.uk/article/message-app-used-by-isis-refuses-to-fight-jihadists-jrddv7c93?utm_content=buffer2b755&utm_medium=social&utm_source=twitter.com&utm_campaign=buffer
[11] Dan Whitcomb, "Families of San Bernardino shooting sue Facebook, Google, Twitter," May 4, 2017, http://www.reuters.com/article/us-sanbernardino-attack-lawsuit-idUSKBN1802SL
The old and new techniques of Dezinformatsjia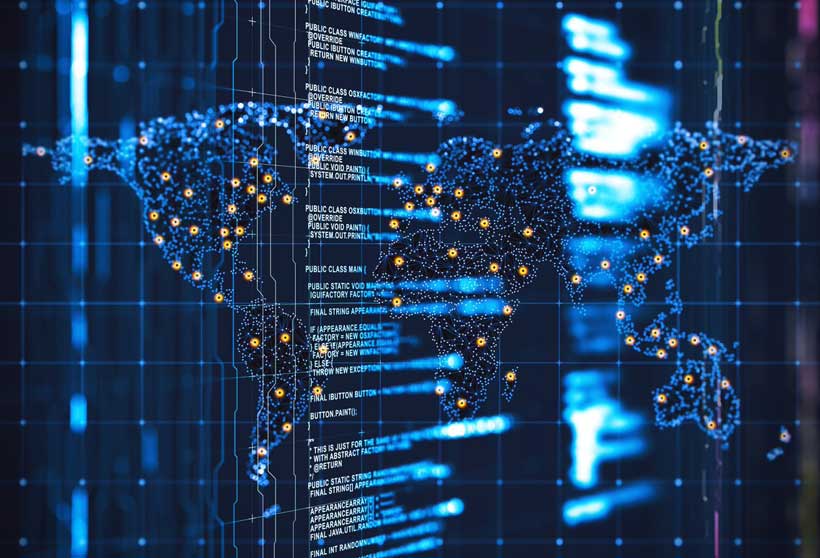 Disinformation – i.e. what the Soviet intelligence services called Dezinformatsjia – is at the origin of the phenomenon that we currently define – with oversimplification -fake news, spread to support or not voters' or consumers' specific choices, obviously both nationally and internationally. Nowadays the "political market" is globalized exactly like the market of goods and services and hence all the tools available to a country and to its political elite need to be used.
Certainly the intelligence agencies' room for manoeuvre is currently much wider than it was at the time of the Cold War. Hence many mass manipulation techniques, which in the past were specifically political, are now also commercial, behavioral, cultural, scientific or pseudo-scientific. They are closely interwoven and currently the electoral or political manipulation operations often stem from commercial marketing techniques.
Dezinformatsjia, however, is always a "weak to strong" operation, i.e. a series of strategic and information actions that try to prevent the use of force by those who are tactically superior.
Those who have not enough missiles targeted against the enemy,  or have not the maximum military efficiency, faces the opponent with psychological and propaganda techniques, which cost less and – by their very nature -do not trigger a conventional military countermove by the enemy against whom they are targeted. However they can trigger an equal and opposite disinformation by the target country.
These are all "ironic" operations, in the etymological sense of the word. Irony comes from the Greek word eironèia, i.e. "fiction, dissimulation, or to say the opposite of what you think".
Just think of the great demonstrations against "Euromissiles" in the early 1980s -not foreseen by the Soviets, which put a strain on the huge intelligence network of the Warsaw Pact in Europe – or of the myth of the opening to dissent in the era of Khrushchev's "thaw". Or just think – as maintained by Anatoly Golytsin, the former KGB officer who defected to the USA – of the schisms between the USSR and Mao's China, or of the transformation of the Komintern into Kominform, in which also Yugoslavia secretly participated, even after the famous schism between Tito and Stalin.
According to Golytsin, a senior KGB officer, all the divisions within the Communist world were a huge and very long sequence of fake news. Westerners never believed him, but the predictive power of his book, New Lies for Old, published in the USA in 1984, is still extraordinary.
He foresaw the "liberalization" of the Soviet system and even its collapse, so as to be later reborn in a new guise. All true, until today.
But what is really Dezinformatsjia, i.e. the technique that is at the origin of fake news and of all current psychopolitical operations?
For the KGB experts, disinformation is linked to the criterion of "active operations" (aktivinyyemeropriatia), i.e. the manipulation and control of mass media; the actual disinformation, both at written and oral levels; the use of Communist parties or covert organizations. In this case, just think of all the organizations "for peace" or for friendship "among peoples", as well as of radio and TV broadcasts.
"Active measures" even include kompromat, i.e. the "compromising material", as well as damaging and disparaging information about Western agents or politicians' involvement in sex, illegal and drugs affairs. This information is collected and used strategically across all domains, with a view to creating negative publicity.
An active kind of measure that we have recently seen at work against President Trump. Nevertheless it has been implemented by his fellow countrymen, who, however, do not seem to be very skillful in the art of desinformatsjia.
It should be recalled, however, that currently a fundamental technique is to manipulate the opponents' economies or to support guerrilla groups or terrorist organizations.
Manipulation of economies through statistical data or governments' "covert" operations on stock markets, while support for terrorist groups, even those far from the State ideology, is provided through an intermediary that may be another State or a large company, or through bilateral financial transactions outside markets.
The Red Brigades, for example, initially trained in Czechoslovakia by passing through the Austrian woods at the border, owned by the Feltrinelli family.
When the publisher Giangiacomo Feltrinelli was found dead near an Enel trellis in Segrate, but long before the Italian police knew who had died on that trellis, the Head of the KGB center in Milan hastily went to report to the Soviet embassy in Rome.
Many friendly and enemy States, however, used right-wing and left-wing terrorism against the Italian Republic.
The goal was clear: to destroy or annihilate a dangerous economic competitor, especially in Africa and in the East.
Dezinformatsjia, however, was institutionally targeted against what the Soviets called "the primary enemy", namely the United States.
Under Stalin's power – who was dialectically "superseded" by Khrushchev, always in contrast with true innovators – "active measures" also included assassination.
I do not rule out at all that, in particular cases, this tradition has been recovered even after the death of the so-called "little father".
As we can see, "active measures" -namely Dezinformatsjia – still has much to do with contemporary world.
If we only talk about fake news, we cannot understand why it is spread, while if it is interpreted in the framework of the old – but still topical – disinformation strategy, everything gets clearer.
In the Soviet regulations of the 1960s, every KGB foreign branch had to devote at least 25% of its forces to "active measures", while each residence had an officer specifically trained at Dezinformatsjia.
It should be noted that, in 1980, CIA estimated the total cost of "active measures" at 3 billion US dollars, at least.
It was the real struggle for hegemony that the USSR was fighting, considering that the missile, nuclear and conventional balance of the two forces on the field did not permit a real military clash.
However, the result of the final clash would have been very uncertain.
Nowadays every State produces fake news, as well as ad hoc opinion movements, and spreads agents of influence in the media, in universities, businesses and governments.
Hence the globalization of disinformation, not simply fake news, is the phenomenon with which we really have to deal.
During the Cold War, the Soviet apparata spread the fake news of the CIA and FBI involvement in the assassination of John F. Kennedy, while the East German apparata often spread news about Western politicians being members of Nazi hierarchies or about the pro-Nazi sympathies of Pope Pius XI.
It should also be noted that Andropov, who was elected General Secretary of the CPSU in 1982, had been the Head of the KGB First Chief Directorate, precisely the one that coordinated and invented all "active measures".
At the time, Western newspapers were filled with news about Andropov as a "modernizer", a reader of the American literature classics and a jazz lover.
Was it Dezinformatsjia? Obviously so, but no one answered that question, thus raising expectations – among the NATO European Member States' peoples – about a sure "democratization" of the Soviet Union in the future.
Andropov, however, secretly believed that the United States would unleash a nuclear war in the short term against the USSR. Hence this was the beginning of a long series of Dezinformatsjia hard operations right inside the United States.
Nevertheless, following the rules of "active measures", they were not specifically targeted against the US military and political system, but against other targets apparently unrelated to the primary aim: the US responsibility for the (impossible) creation of the AIDS virus or – as the Soviet Dezinformatsjia always claimed – the "unclear" role played by CIA and FBI in the assassinations of J.F. Kennedy, Martin Luther King or even the death of Elvis Presley.
A specific product for each public.
Hence a fake storytelling is created – not a series of objective data – around a theme that is instead real, so as to reach the goal of a generic defamation of the primary enemy, where there is always a "bad guy" (obviously the US government and its Agencies) and a "good guy", that is the American people that must be freed from the bad guy holding them prisoner.
According to the theories of the great Russian scholar of myths, tribal rituals, folktales and fairy storytelling, V.I. Propp, whose text "Morphology of the Folktale" was published in Leningrad in 1928, this is exactly one of the primary narrative elements of the folktale.
As in the case of  KGB "active operations", Propp's scheme envisages some phases of construction of the myth or of the folktale: 1) the initial balance, i.e. the phase in which everything is devoid of dangers; 2) the breaking of the initial balance and hence the creation of the motive for the subsequent action; 3) the vicissitudes of the hero, who is the one who "restores order" after the natural twists and turns; 4) the restoration of balance, namely the conclusion.
Hence the mythical and fairy mechanism concerns the archetypes of the human psyche, as described by Carl Gustav Jung.
This is the reason why, despite their evident counter factuality, propaganda constructions work well and last well beyond the time for which they were thought and designed.
Active operations are modeled on the natural parameters with which the human mind works. When well done, said operations do not use abstract theories, cultural or sectoral models. They speak to everyone, because they act on the unconscious.
It is no coincidence that currently the archetypal branding – i.e. the marketing system based on the 12 Jungian archetypes – is increasingly widespread.
It was created in 2001, several years after the fall of the USSR and in the phase in which the New World Order was strengthening.
Propp's four elements work just as an "active measure", based on four categories: 1) mastery and stability; 2) belonging; 3) change; 4) independence.
It is easy to verify how these four categories of modern marketing (and of the archetypal tale) fully apply  both to disinformation operations, which can often favor one of the four elements compared to the others, and to the actual political marketing.
Hence politics, intelligence services' propaganda and marketing currently work on the basis of the same deep psychic mechanisms.
In the Soviet tradition, there is also a certain tendency to use Ivan Pavlov's psychology in the field of intelligence.
Pavlov developed the theory of "conditioned reflexes", i.e. the psychic mechanism that is produced by a conditioning stimulus.
The experiment of the dog and the bell is, in fact, well-known and needs no elaboration.
It should be noted, however, that the conditioned reflex is triggered precisely when the food announced by the sound of the bell is no longer there, while the dog shows all the typical reactions of the animal in the presence of food.
Here, the "active measures" of disinformation create a conditioned reflex by connecting a country, a leader or a political choice to something universally negative which, however, has nothing to do with the primary object.
This connection becomes instinctive, automatic, obvious and almost unconscious.
Just think of the automatism – once again artfully created – between the Italian intelligence services and the so-called "strategy of tension".
The goal of perfect Dezinformatsjiais to create a Pavlovian conditioned reflex that works immediately and naturally as a Freudian "complex".
Nevertheless, with a view to being successful, every fake news or message that is part of an "active measure" must have at least a grain of truth – otherwise it immediately appears as an opinion or ideology, which is soon rejected by the subject.
This means they can be discussed and maybe accepted rationally, but the "active measure" must mimic an immediate, natural and pre-rational reaction. Otherwise it becomes traditional propaganda or part of an open debate, exactly the opposite of what it has to do.
Hence the message must be processed with extreme care to reach the goal of any disinformation operation: to convey in the public "enemy" and / or in its ruling classes a message that – when well done – fits perfectly and unknowingly into the communication mechanisms of the "enemy".
Western experts call this procedure "weaponization of information" or "fabrication of information".
Nowadays, however, all information is distorted by the manipulation about the aims it must achieve – just think of the Italian and European debate on immigration from Africa.
Hence also the West uses the weaponization of information- but, probably, it still uses it badly.
Hence we will never witness the end of fake news – which  have always existed – but simply its refinement as real natural "states of mind" or, more often, as immediate reactions, such as those connected to a conditioned reflex artfully created.
In this case, there is no longer difference between reality and imagination.
Fake news as fiction – we could say.
If this is the new battlefield of psywar, it will be good for Italy – even autonomously from the NATO center that deals with "strategic information" – to equip itself with a structure, within the intelligence agencies, developing and carrying out specific disinformation operations.
For example, with reference to the Italian companies operating abroad, to Italy's general image in the rest of Europe and to its action in Africa or in the rest of the world.
The third way between war and diplomacy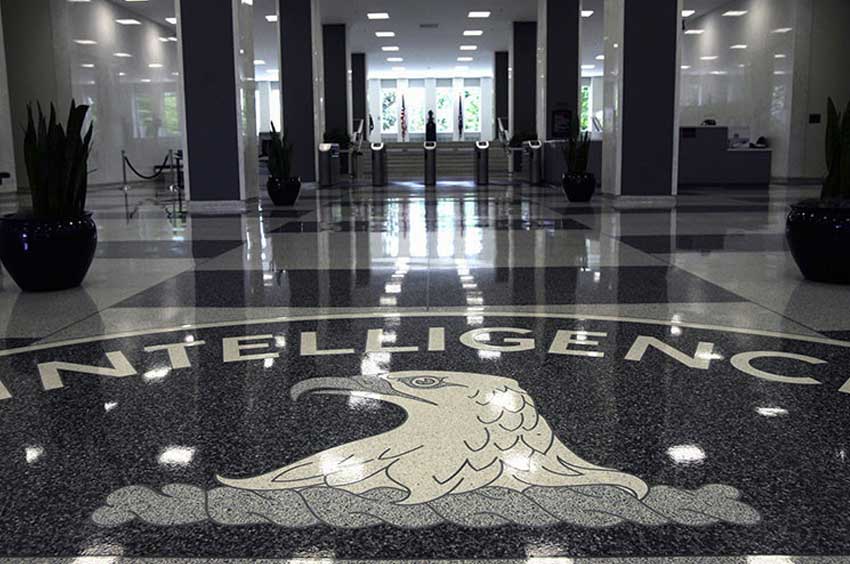 The American presidents all asked the CIA when they arrived at the White House, "What should they do with it?" Often they underestimated the CIA's analysis. These analyzes described a complex world and they said the process of events was ambiguous.
Evaluation, hypothesis, probability. The White House never praised such literature. The White House often preferred analyzes that were within the framework of its political intentions and intentions. On the other hand, the White House has been increasingly inclined to publicly disclose some of the information collected by the services, due to the persistent desire to attract people from their big decisions.
Instead, the presidents were heavily pushed by the secret power that the CIA possessed. The covert activities, as a "third way" between war and diplomacy, heavily attracted them. All of them have implemented programs in secret to stealthily influence the process. All of them were trying to keep their apps in use. Despite the scandals, the political and diplomatic problems caused by secret activities, none of them questioned the necessity and effectiveness of this instrument in foreign policy.
These covert measures began to expand slightly in the 1950s, at a time when the CIA's invincible myth was formed. CIA officers, who found such actions as a source of prominence and privilege, did everything to cultivate them. This myth derives from a special cultural sign: Americans as a nation have a very positive image. America considers itself to be a nation that succeeds; it is a winner who challenges ahead of them through his will and technology. The CIA is responsible for this sweeping spirit in Washington.
The slogan of the CIA has long been: "The agency can do it." Therefore, the opponents of power would not be taken into consideration because the United States needed shadow warriors to protect the country from the Soviet threat, without anyone having much to know about it. This era of trust ended in the process of deconstruction and after disclosure of the "internal" spy activities of the CIA. So the great age of complexity began, which brought fantasies and other conspiracy theories. The CIA takes ugly signs into a dangerous, rogue and out-of-control organization. But Robert Gates states: "The CIA is nothing more than a presidential organization. Every time this organization has faced trouble, it was due to the mission that the president ordered. »
In any case, this is the image of America in a world that has suffered the most pain and suffering from this country. The fact that the United States has an agency like the CIA is necessarily a two-tail razor.
The press and the Congress, in spite of the fundamental belief in the effectiveness of the CIA, served as two powerful guardian dogs to oversee the agency in the service of the president. The dynamics of American democracy, as well as the strong attachment to the constitution and individual freedoms, have made the CIA the "most transparent" intelligence service in the world. The contradiction is that the Americans know more about the secret activities (activities that are definitely the most secret and sensitive activities) to the total CIA performance. Perhaps even more are than the overall performance of other institutions, including the State Department or the Ministry of Health.
Sept. 11 attacks occur and shake the sense of security and invincibility that the United States has plunged into. Since then, US soil is no longer a haven, and the attack has the same effect as Pearl Harbor's attack. The outcomes of the Iraq war are being added to the most fundamental reorganization in the US intelligence community since about sixty years ago. Information services acquire new authority, many other services are formed, and some of the old networks are weakened or even destroyed, the need to focus more on the powers of information services is felt.
These changes are so far as the United States is creating a CIA over the previous organization. The new goal is to give Americans a unique look at the services. The new organization will focus it's analyze on the analysis. That's why we can bet that in the future less than the CIA's inability to anticipate important events. On the other hand, because of the new reformation of the new head of the American intelligence apparatus, and the CIA has become the agency responsible for all the secret activities, it can be assumed that the CIA will (slightly) head over the next few years will be kept.
The tension between interventionism and the previous doctrine of isolationism has led Americans to redefine the intelligence system as the "last line of defense". In some respects, this device is the beginning and end of its power; and since the CIA has seen its strength in its mission of being as close as possible to the American enemies, that's why today it still maintains this precious position.
The CIA actually has an almost inescapable position in the imagination as well as the American political system. The organization gives all its actors the confidence that someone, something, America is intertwined with international affairs, and its influence on the four corners of the world shines.
What is the Future of Malhama Tactical?
Perhaps no single Salafi-Jihadi groups from Central Asia deserved such close attention of Western media like an Islamist private military contractor (PMC) Malhama Tactical (MT), that founded by a jihadist from southern Kyrgyzstan and training militants in Syria.This was possible thanks to the creativity and active self-promotion of the head of this small consulting firm on the Internet, which has managed to attract the attention of many Western journalists and researchers on Islamic radicalism.
The authoritative Foreign Policy called MTthe world's first jihadi consortium of elite, well-paid fighters from across the former Soviet Union and compared its activities with the infamous Blackwater USA (now named Academi).BBC Monitoring published a series of analytical articles entitled How Malhama Tactical became the 'Blackwater of the Syrian jihad' in December 2018.The Independent, CSAF,the American Partisan, The Daily Caller, MEMRI and others also described MTas a successful jihadist training organization that supposedly changed the course of the Syrian war.My colleagues in the study of Salafi Jihadism Pieter Van Ostaeyen and Neil Hauer even interviewed the MT's commander in November 2018.
The main disadvantage of all these articles is the lack of critical thinking regarding MT.Western analysts relied on videos, interviews and statements of MT's leaders published on the Internet as advertising.As a result, the MT's tactical role in the Syrian war is undeservedly overestimated since the boast of its leaders is taken at face value.
About MT more detailed facts cited the Russian Telegram channel Directorate 4, which is associated with the Russian special services.But the main problem of Russian researchers is that it is difficult to determine the edges of analysis and propaganda, which in some places is accompanied by rude insults to the MT's leader.
The mysterious name of Al-Malhamah Al-Kubra
One should recognize the creative thinking of the Uzbek young man Abu Rofiq, who gave his organization the mysterious name "Malhama Tactical", which was immediately noticed by the sponsors of the Salafi movement in the Islamic world. According to the Hadith, the al-Malhamah Al-Kubra means the great battle, bloody fights, massacres and the conquest of Constantinople by Muslims from the Romans.
Abu Rofiq likes to create a halo of mystery around his person and his organization. Western media have created his image like the fearless Rambo and a former officer of the elite of the Russian Airborne Forces, who from the inside knows the secrets of the Russian military-training science. On Facebook Abu Rofiq at one time positioned himself as a former sniper of the Russian elite Special Forces GRU whose staff was involved in the poisoning of former Russian intelligence officer Skripal in British Salisbury and in the interference of the 2016 US elections.
But our analysis showed that some of the statements of Abu Rofiq were not true.All his biographical data, family ties and information about the military career are known to the authorities of Russia, Kyrgyzstan and Uzbekistan. The real name of Abu Rofiq is Sukhrob Baltabaev who was born in the Osh region of Kyrgyzstan on August 10, 1993.By the way, the leader of al Qaeda-linked Katibat al-Tawhid wal Jihad Abu Saloh is also from this region.
After completing school in 2010, he left as a labor migrant to Russia. The Russian authorities have documented that Sukhrob Baltabaev was called up for military service on May 14, 2012, by the Military Commissariat of Russia's Tatarstan.He began serving in the 45th Guards Separate Special Purpose Intelligence Regiment of the Airborne Forces in the Moscow Region.However, due to the disease of an intervertebral hernia, he was discharged from the Russian army.
Hijrah to Sham not for the purpose of Jihad but for making money
According to Russian sources, after an unsuccessful military career, Sukhrob Baltabaev returned from Moscow to Kazan and worked as a computer programmer at the firm Potok.In those years that ISIS and al Qaeda began actively recruiting Central Asian migrants working in Russia to Syria and Iraq.Having fallen under the influence of the ideologists of Wahhabism, in February 2014, he left for Syria and joined the Jamaat of Chechen militants Shishani.A young wife from Osh and a son Muhammadrofiq remained at home.
At the end of 2015, he created MT with several friends from Central Asia, who began to train on a commercial basis both local and foreign militants in Syria fighting against the regime of Bashar al-Assad.The exact number of the group's members is unknown but it is thought to consist of 10-15 fighters, all originating from former USSR states.Knowledge of computer technology, creative advertising campaign and ability to find a common language with the leaders of jihadist jamaats helped him in developing this business.MT has become popular due to the wide use of social networks such as YouTube, Facebook, VK, Twitter and Telegram, where he began to publish examples of military training under the pseudonym Abu Rofiq and offer his services for money.
In Central Asia, there is a saying that "Uzbeks know how to make money out of thin air." There is even a joke about when the American astronaut Neil Armstrong first landed on the moon, he met there Uzbek who trading in the Lunar Bazaar. In the genes of the peoples of Central Asia, where the Great Silk Road lay, historically there is the ability to trade. The natural flair did not fail Abu Rofiq: he found a unique opportunity to make money from the Syrian war.
The company has been working with the al Qaeda-affiliated Hayat Tahrir al-Sham, Ajnad al Kavkaz, Jaysh Muhajirin wal-Ansar,and other groups, even Ahrar as-Sham .I am not a military specialist and cannot assess the quality of MT's tactical trainees on the use of various types of weapons and fighting in urban combat. But MT's instructors use popular Russian-made 7.62 mm machine gun, US-made modern sniper rifles, helmets with night vision goggles and the expensive military equipment that the armies of Central Asia cannot afford. The other equipment shown in the videos, like the first-aid kit, is also of high quality, used often in US army and its allies.
Malhama produces equipment for other jihadi groups, manufactures accessories for the PKM, vests and grips, widely used in Syria. This means that MT's business is doing well and its leader has enough connections somewhere to guarantee himself a supply line of such type. The MT leader actively used the online crowdfunding urging sympathizers to donate money to continue Jihad and training the Mujahedeen. At the same time, currencies of all countries were accepted, even bitcoin, QIWI and Yandex. Money electronic transfers.
Russian hunt for the leader Malhama
With the acquisition of fame and the growth in the number of clients, the real hunt started for the MT leader from the Russian special services, the Assad regime and ISIS.The MT leader considers Moscow and Damascus enemies of Islam who destroy peaceful Muslims in Syria. Moscow has special claims to the MT leader. As shown the attempt to kill former KGB agent Skripal in the UK, Putin will pursue his military, who have betrayed the oath. Despite Moscow's refusal, Sukhrob Baltabaev is a former military of the Russian Army.
In addition, he inflicts sensitive blows to Russia. In a recent interview, the MT's head stated that the Mujahideen Hayat Tahrir al-Sham, who had been trained by Malhama, had made an attack in Tarabiya, Northern Hama, and killed four high-ranking Syrian officers and seven Russians on November 10, 2018.ANNA-News Agency confirmed this information.
MT has also been vocal about its opposition to ISIS. On 20 June, Abu Salman posted on his Twitter account an anti-IS message saying: "We must kill them all, ISIS is evil and we have to do something to wipe them out".
For security reasons, the MT leader appears in the media in masks, or with a scarf tied on his face. According to BBC, the first MT leader Abu Rofiq was killed in February 2017 in a Russian air strike in Idlib. After that Abu Salman Al-Belarusi on Twitter called himself a new MT commander who is Uzbek from Belarus and served as senior sergeant of the 103 Airborne Brigade of the Belarusian Army in Vitebsk. But the Belarusian side did not confirm this information.
But according to the Russian media Abu Rofiq did not die.In order to mislead the Russian special services he spread false information about his death, and now he took the pseudonym Abu Salman Al-Belarusi. That is, Abu Rofiq and Abu Salman Al-Belarusiare one and the same person, that is, Sukhrob Baltabaev from Kyrgyzstan. After comparing the audio and video performances of Abu Rofiq and Abu Salman Al-Belarusi, we concluded that the voice belongs to the same person. The authorities of Russia and Central Asia have identified Sukhrob Baltabaev and continue to closely monitor his relatives.
Ideological views of Malhama Tactical
The ideological views of the MT leader contain the outfit's mixture of Salafi ideology with the privatization of war because money plays an important role for him in his project. But he cannot be counted among the radical Wahhabis, who are ready to die as Shahid in the name of Allah. His various speeches showed that his level of knowledge of the Quran, Hadith, and Surah, the basics of Tawhid and Fiqh, is not very deep. Perhaps because of this, he avoids the Central Asian Salaf-Jihadi groups Katibat al-Tawhid wal Jihad, Katibat Imam al-Bukhari and Turkestan Islamic Party, who fight in Idlib. In ideological terms, he does not represent a big threat to Central Asia's countries, because he is not able to conduct propaganda and recruiting campaigns. But he can be described as a jihadist who has close views with al Qaeda and performs his tactical tasks on technical training for jihadists.
Thus, MT was a new phenomenon in the Islamic world which has laid the foundation for the professionalization of Jihad. But without ideological doctrine, it is difficult to predict the continued "successful functioning" of the world's first jihadi contractor. Therefore, it can be expected that the turbulent development of Jihadism and the fierce competition of terrorist groups will force MT to adopt the radical Salafi ideology and join a certain terrorist group. The history of radical Islamism has shown that the Wahhabi world will not accept those who do not have a deep ideological doctrine of Jihad.In the future, we can expect that the radical principles of Jihadism will force MT to go beyond earning money. MT is already gradually abandoning the concept of money…