Cross-Border Terrorism, Migration and Human Trafficking: The Rise of Border Walls in South Asia
[yt_dropcap type="square" font="" size="14″ color="#000″ background="#fff" ] T [/yt_dropcap]he countries of South Asia are using the United States and EU's deterrence model of building walls and fences along the border, to deter cross-border terrorism, migration and human trafficking. However, this deterrence strategy will ultimately fail, just like it did in the United States and EU.
On 5th May 2017, Afghan security forces fired across the border at Chaman on Pakistani census workers and troops escorting them, killing nine and leaving thirty-three wounded. In the crossfire, Pakistani officials reported that six were killed on the Afghanistan's side. This has led to the series of crossfires between both the armies across the Durand Line (Pakistan-Afghanistan Border), and in the recent incident of yesterday, Pakistan army claimed to kill fifty Afghan soldiers and over a hundred injured as a retortion to 5th May cross-border attack on Chaman. Two days earlier than the Chaman incident, India claimed that they have found two beheaded dead bodies of their soldiers near the Line of Control (LoC) who were brutally mutilated by Pakistan's special forces. While both these countries have inculpated their western neighbor for the cross-border infiltration and terrorism, India faced an additional concern of cross-border migration and human trafficking of Bengalis and Rohingyas refugees from the India-Bangladesh border. This is precisely the reason that Indian Home Minister Rajnath Singh declared at the end of the month of March that India plans to seal international borders with Pakistan and Bangladesh by 2018. Singh believes that it will help India to tackle the rising issue of terrorism and refugee crisis in the country. Just two days after this, Pakistan also announced that it is going to build a fence across the Durand line (Afghanistan Border) in order to stem the flow of violence across the borders of Pakistan and Afghanistan. Both of these announcements have come at a time, when the debate on the border restrictions has already been in the limelight, mainly because of the United Stated president Donald Trump's pledge to build a "giant wall" on the country's border with Mexico and the usage of these restrictions as a tool to prevent the movement of refugees from Syria into Europe.
Why is this new trend of border walls emerging in South Asia? How different or similar is the border walls in this region from that of massive walls being built on the borders of the United States, Israel, and European countries? How these controversial border security projects are justified in their respective countries and what consequences these physical barriers have on the lives of those living in these newly securitized spaces?
In order to find answers to these questions, it is first important to understand the Professor of the University of Quebec, Montreal, Elisabeth Vallet's categorization of the border walls of the 21st century. She believes that in recent years "three distinct types of walls have appeared, 1) anti-migration walls (most common), 2) anti-trafficking walls and 3) anti-terrorism walls.
With the increase in the cross-border infiltration, migration and human trafficking in South Asia, the demand for the building of fences have been increased as well, and the frustrated politicians have to spend exorbitant pecuniary awards to limit the cross-border activities in the region. Currently, there are three borders that are being fenced by their respective governments to attenuate the cross-border activities in the region.
1) India-Bangladesh Border
On the eastern side, India is planning to construct the Indo-Bangladeshi barrier, a 3,406-kilometer (2,116 mi) fence of barbed wire and concrete just under 3 meters high, to prevent the cross-border immigration and human trafficking from Bangladesh. India shares a 4,096-kilometer (2,545-mile) -long international border, the fifth-longest land border in the world, including 262 km in Assam, 856 km in Tripura, 180 km in Mizoram, 443 km in Meghalaya, and 2,217 km in West Bengal. The Bangladeshi divisions of Dhaka, Khulans, Rajshahi, Rangpur, Sylhet and Chittagong are situated along the border. A number of pillars mark the border between the two states. Small demarcated portions of the border are fenced on both sides. The Land Boundary Agreement to simplify the border was ratified by both India and Bangladesh on 7 May 2015.
In the Modi era, India is lubricating the bilateral relations with Bangladesh by building pipelines to wheel diesel under a 15-year supply agreement with Bangladesh. Furthermore, the rail and road linkages being made available for transport of people and goods across the India-Bangladesh border is another boost in the relations. Apart from all this, the civil nuclear cooperation and military aid to Bangladesh are all meant to foster strong bilateral relations. However, the radicalisation of Bangladesh Muslims and their inclusion into the ranks of jihadis organized are a cause of constant concern to India for multiple reasons. India is already facing the consequences of Pakistan's descent into jihadi extremism and now if Bangladesh were to collapse, India would have to contend with a similar rogue neighbor in the east. The smoke signals are ominous, among them Sheikh Hasina's failure to ensure the safety and security of Bangladesh's dwindling Hindu minority. West Bengal is flooded by Bangladeshi malcontents who now freely cross the border to take refuge here, and then return to indulge in jihadi violence both here and there. A recent Government of India statement pegged the number of Bangladeshis living illegally in India at more than two crores. Nobody knows the exact figure, nor is there any estimate how many of them are radicalized. Therefore, India has started building a fence to act as a permanent schism between the two masses of Bangladesh and India as to prevent the penetration of Bangladeshis into the country. Also, the border has been used by the Rohingya refugees from Rakhine state to enter into India. Despite the hurdles, police checks and fences, it is said that the Rohingya refugees are imbued to endure the long and treacherous journey to the Indian provinces of Uttar Pradesh, West Bengal, Andhra Pradesh, Kerala, and Assam.
Pakistan-Afghanistan Border
Pakistan's decision to build a fence along the Durand line has been influenced by the cross-border terrorism and free movement of terrorists in and out of the Pakistan. The two countries share a 1,500-mile internationally recognized border known as the Durand Line, which was drawn in the 19th century when the British ruled the Subcontinent.
The border has long been a contentious issue. Ever since the fall of the Taliban government in 2001, Afghan and Western officials have said that the Afghan insurgency's leadership maintains havens in Pakistan, particularly in the city of Quetta. The free movement across the border has helped the militants avoid defeat in a 15-year war led by the United States. At the same time, Afghanistan accuses Pakistan of harboring its own terrorists, wanted Afghan Taliban leaders and their Haqqani network allies in the hilly areas of FATA and Waziristan.
Contrarily, Pakistani authorities have long accused Afgahniatsn of turning a blind eye to Islamic militants operating along the porous frontier and waging deadly attacks inside their territory are based across the border in Afghanistan. In the month of February, Pakistan closed the border for more than a month after a suicide bombing at a shrine in Pakistan's Sindh Province on February 16, which killed more than eighty people, saying the terrorists behind the attack had sanctuaries in the country.
This has also engendered Pakistan to build the fence on the western border, which is vehemently criticized by the Afghan authorities who do not accept the division of land based on the Durand Line. Najib Danish, the deputy spokesman for the Afghan Interior Ministry, said officials had not yet seen any signs of construction along the frontier but would move to prevent any such project. The Afghan government has never recognized this section of the border, drawn up during British colonial rule. It runs through the Pashtun heartland, diluting the power of Afghanistan's largest ethnic group on both sides. The Chief of Army Staff of Pakistan, General Qamar Bajwa believes that a better managed, secure and peaceful border is in the mutual interest of both the countries who have given phenomenal sacrifices in the war against terrorism.
3) India-Pakistan Border
Drafted and created based upon the Radcliffe line in 1947, the border demarcates the Indian states and the four provinces of Pakistan. The border runs from the Line of Control (LoC), which separates the Indian-administered Kashmir from Pakistan's Kashmir, in the north, to Wagah, which partitioned the Indian Punjab state and Punjab Province of Pakistan, in the east. The Zero Point separates the Indian states of Gujarat and Rajasthan to Sindh province of Pakistan, in the south. The LoC which separates the Indian-administered Kashmir with Pakistan's Kashmir is one of the most controversial and contentious boundaries of the world. The line has witnessed numerous conflicts, crossfires, and wars between the two arch rivals. The most recent of these is the India-Pakistan skirmishes along LoC post Uri-attack of 2016. India alleged Pakistan for supporting and backing the group of heavily armed terrorists to attack the rear administrative base of the Indian army at Uri, in Indian-administered Kashmir. Moreover, India has also blamed that the ten men who attacked the iconic Taj and Oberoi Hotels, the Central Railway Station, and a Jewish Centre in Mumbai in 2008 were associated with the terrorist organization based in Pakistan, Lashkar-e-Tayyiba, led by Hafiz Muhammad Saeed. And the list of one country's railing of cross-border infiltrations and other country's rants of being innocent is interminable. In order to avoid these diurnal rumblings along the LoC, India has decided to fence its border along the LoC. India believes that this will restrict the cross-border terrorism and militant infiltration into India.
But the border expert Dr. Reece Jones, professor of Geography department at the University of Hawaii and author of the book: "Border Walls: Security and the War on Terror in the United States, India, and Israel" argues that these border fences have failed to deter terrorism and to protect the population from external threats. He further added that while this deterrence strategy had made journeys to the United States and the European Union more difficult, the number of people attempting the journey did not diminish. "Instead, it has meant that there have been a staggering number of deaths at the borders". According to the International Organization for Migration, more than 10,000 people have died trying to cross a border since the start of 2015. Jones argues "These deaths are not accidental, but are directly related to the use of deterrence strategy and the construction of walls on the borders,".
While the border walls and fences build in the South Asia and the rest of the world are effective as symbols that demonstrate that politicians are doing something to address the perceived threats brought by unauthorized movement. These perceived threats can be economic in the form of smugglers or workers taking revenue and jobs from citizens. They can be cultural in the sense that migrants bring different traditions, languages, and ways of life that might not match with the local culture, but they are said to be an expensive flawed solution the problem of infiltration, migration and human trafficking.
Critics argue that such walls will also harm the environment, as these do not encompass the shifting nature of rivers and deserts, therefore these are an impractical solution that encourages an ultranationalist siege mentality.
Dr. Vallet believes that if the exorbitant amont of money spent on these projects are instead invested in peace missions or towards responding to the climate change that triggers food insecurity and migration it would have the potential to change "the course of history."
India's G20 Leadership: Challenges and Opportunities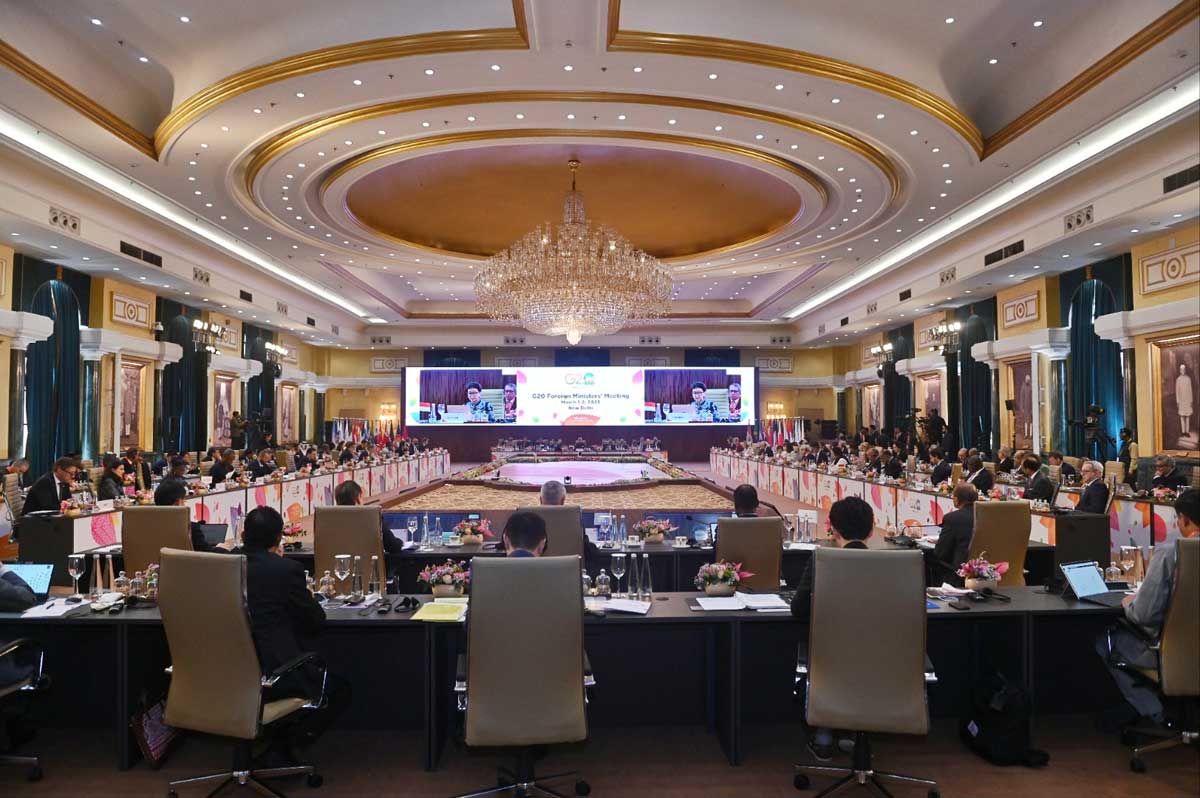 The global community has experienced significant disruption, since 2020, due to COVID-19 pandemic. The isolationist economic policies of several powerful Western nations, who drifted away from their erstwhile global approach during Covid-pandemic, compounded its profound impact on the global economy. The economic instability further exacerbated, owing to growing Sino-US rivalry, coupled with Russia-Ukraine conflict, having roots in their intensions to enhance their respective strategic interests in global arena. Despite these challenges, India was successful in shielding its economy from the effects of this disruption. Considering India's vast population and geographical diversity, this achievement assumes great significance. To India's credit, it not only managed the pandemic effectively, within its borders, but also selflessly extended assistance to other nations.
The assumption of G20 presidency by India in 2023 offers it a significant opportunity to prove its potential and commitment to global affairs in economic arena. In the recent past, the G20, a leading economic forum, that brings together the world's leading economies to discuss global economic issue, has been dominated by the Russia-Ukraine conflict, overshadowing the grave concerns on contemporary issues, including climate change, poverty, proliferation of nuclear weapons and Supply chain problems amongst others. It cannot be gainsaid that neglect of such issues has gravely affected the economies of Global South, of which India is a key player. India's renewed pragmatic foreign policy helped it to take this issue with the Western powers during regular bilateral exchanges/mini-lateral forums.
India's global footprint expanded under the assertive foreign policy pursued by Prime Minister Narendra Modi. It is evident in India's proactive engagement with various multilateral forums, including I2U2 (Israel, India, US &UAE), the QUAD (India, Japan, US and Australia) and the SCO. Simultaneously, India's increasing vocal approach of raising its concerns with the Western powers and aligning itself more closely with the Global South, further yielded the desired outcomes. India has the chance to play an important role in strengthening global architecture and governance on major international economic issues, as it takes the lead in shaping the G20's priorities.
As an exhibition of inclusivity as well as in conformity with India's G20 motto ''One Earth, One Family, One Future'', India, ahead of G20 Finance Ministers and Foreign Ministers meet, organized (January 12) the 'Voice of Global South Summit', to ensure the concurrence of Global South states on relevant issues. It showcases India's responsible and effective leadership for the Global South, in addressing their concerns. PM Modi has often reaffirmed that India's G20 agenda will be inclusive, ambitious, decisive, and action-oriented. In the prevailing state of global disorder, India is well-positioned to take the challenge of bringing the international actors, together, India's persistent goodwill and deft diplomacy are key tools in helping it accomplish this objective. India emerges as a natural mediator because of its cordial relations with the majority of G20 nations and allows it to gently push forward the states in disagreement towards a consensus and jointly work towards a better world.
The global community is confronted with complex and sensitive challenges that needs a nuanced approach. Fortunately, India is uniquely positioned to initiate discussions on a range of issues, including nuclear weapons usage, the role of Nuclear Non-Proliferation Treaty (NPT) and need to revisit the existing economic system. In the backdrop of rising tensions between global players and receding democracies across the world, India's potential to prioritize human security over military security and promote democratic values cannot be gainsaid, particularly owing to its ancient traditions and pursuance of Gandhian ideology.
With regard to the recently held G20 foreign ministers meeting, there was a certain degree of optimism over the joint communique, however, some observers who ardently follow the geopolitical developments with critic's eye were even ready to accept the fact that there may not be any desired outcome from the event. As anticipated, the G20 Foreign Ministers' meeting failed to forge consensus on a joint communique. The failure is attributed to the sharp differences between Russia-China camp and the US-led West camp over Russia-Ukraine war. However, despite all the constraints, India as the Chair of the meet was able to garner a major achievement by getting the ministers to come up with an 'Outcome' document. It was the first ever document/statement exhibiting that the group had achieved consensus on broader issues. Washington, marking its calibrated step forward, backed Delhi's statement as a product of consensus on a variety of issues, which was put out by India, as the G 20 Chair.
India's foreign minister S Jaishankar clarified that there was consensus on 95% of the issues except on two paragraphs, related to the Russia-Ukraine conflict. In this backdrop, India can pat itself in succeeding to bring out an outcome document from a forum that hosts major international players, entangled in many contentious issues, while simultaneously vouching for the concerns of the Global South. Meanwhile, India diplomacy ensured to utilize the event for engaging in bilateral/mini-lateral meetings with the leading powers viz. US, China, Russia as well as the QUAD. Resorting to its full diplomatic clout, India took initiative to bring close the polarized powers and make them understand each other's concern to find a common ground.
The questions were constantly being raised over the effectiveness of G-20 forum mainly attributed to its repeated failure to forge a consensus over a particular conflict at the cost of neglecting the other broader issues pertaining to the Global South. This scenario may prompt developing economies to skip the forum and vouch for more assertive alternative framework. For India, it is crucial that despite the existing differences, it continues to work, ahead of the annual meeting (September 2023) of G20 leaders, towards bringing all the member States on the same page. The first step towards achieving this goal may be to engage all member nations in constructive dialogue to understand their concerns and reach out to the countries, having different perspectives. This exercise will certainly help India, identify areas of common ground and make efforts to work jointly towards developing mutually beneficial solutions.
The shared values and interests of the G20 nations should be the driver of Indian initiatives as G-20 Chair. It is a fact that all member nations share a commitment to promoting economic growth, job creation, and poverty reduction, despite existing differences over few issues in line with their strategic interests. The focus on common goals can help India, build consensus on important issues and promote cooperation among member nations.
India, enjoying the status of, a leader in the global South can leverage its position, to promote greater engagement and cooperation among G20 nations. India has successfully overcome the developmental challenges and pursues an exclusive approach towards issues being confronted by the developing countries. It can offer to share its experiences and knowledge to curtail the gaps between developed and developing economies by forging better understanding and cooperation.
India, certainly faces a daunting task to bring together all the G20 member States on a common platform with shared goals and benefits, but India can ill afford to ignore the challenge to promote economic growth and development among member countries. In order to realize desired outcome from its presidency of G20, India should persist with its engagement in constructive dialogue through multilateral forums/platforms along with initiatives, which could help promote global economic cooperation. It needs to highlight the shared values and interests and push aside the contentious issues, adversely impacting the economic progress. The International Monetary Fund (IMF) and the World Trade Organization (WTO) as global Institutions play a crucial role in harnessing global economic growth and stability. India, in collaboration with G20 nations, should continue its efforts to further strengthen such global institutions and maintain their identity as key tools, in fomenting economic progress.
Pakistan: Not a Rebirth but a Suicide of a Nation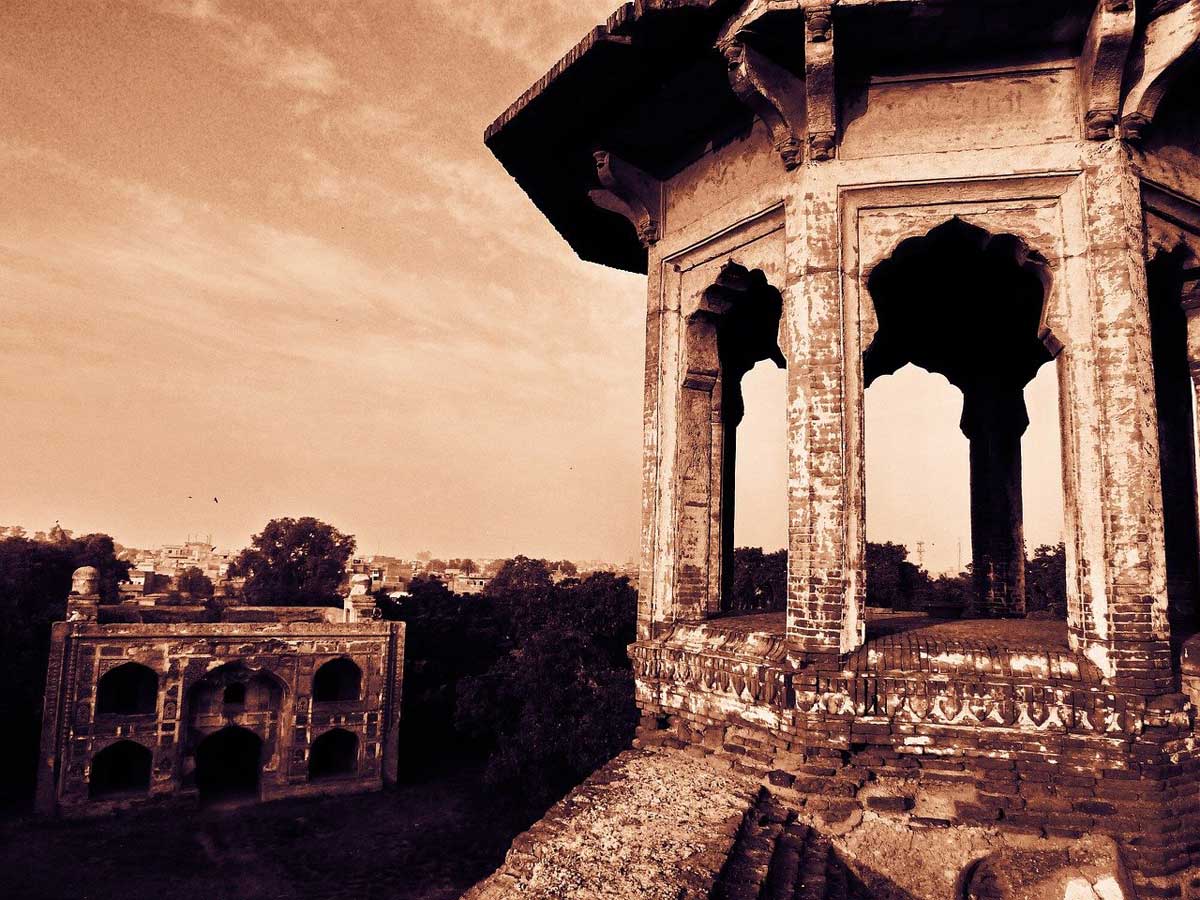 Pakistan as a country, already on life support is in critical need of insane asylum-style electric shock therapies, stripped-naked mud baths, and deep isolation to finally understand its deplorable standings in the world.
The hopelessness and the dumb-mindedness in tackling their national survival issues lingering on the eve of being totally destroyed are still un-deciphered. The national intelligentsia like a basket case of large-scale incompetency dangles, while establishment and judicial in control of corrupt powers like a Netflix series for the last 500 days for the world to witness a real-time collapse of a nation and a slow death.
Nevertheless, already imprisoned minds are sending Imran Khan to prison, while already dead ideologies trying to kill him. If Imran Khan lives the corrupt opposition will simply die, but if Imran Khan dies, the corrupt opposition will die but very slowly and very surely. The pyramid of corruption-climax has been made visible although the nation is suffocating while passing through the eye of the needle, still unable to destroy it.
Gravely the 1000 bold narratives from the new legendary warrior Imran Khan are still not clear enough for the establishment and judicial to recognize the truth, like dumb and blind, the top leadership like a python of darkness only slithers deeper into its own hole. The current establishment is so weak on moralistic wisdom that it cannot appreciate or deserve a country with its rich resources and the hidden powers of its citizenry. Dead or alive Imran Khan has already carved his position in history, while the darkness of Pakistan still hiding face in unknown dungeons of stolen wealth.
When a nation, like an open book, visible with mountains of corruption, valleys of incompetence, and rivers of stolen assets drained to cripple the country, crosses the redlines of treachery and treason, it calls for a final revolution against the establishment and corrupt society leading the nation.
The systematic demise of a nation in open public like the historic video game destructions of much richer and more powerful nations of the recent past, Pakistan is being imploded. Like a great chess game, because when the nation easily available as mad, the country an insane asylum while the one who flew over the cuckoo's nest is now a new symbol of freedom from corruption, nevertheless, a great opportunity but already missed over a decade by such a foolish nation, only leaves such deplorable options.
The tragedy of Pakistan; It is not a rebirth of a nation, which already took place 70 years ago; this is the suicide of a nation in slow motion, curated and nurtured by the global corrupt order of perpetual corrupt rule, all in synchronized actions, where the python of corruption keep swallowing its tail and never stops.
It is not an economic collapse, it is a moralistic collapse cooked slowly and seasoned for several decades, it is not the failure of education as it was only incompetency labeled as advanced education, there were no skills, there was no learning of civility and rule of law, but degrees for the walls, for the grand order of subservient.
Now, if the new warrior leader is gone, the movement will slowly die, but the corrupt opposition is now marked for life. If the leaders gain control, the real war of competency will start. It is incompetency that creates corruption over time; it is the corruption that destroys nations over time. The newly awakened nation needs a brand new global age of expertise and talent. Destroy incompetency to destroy lingering corruption.
It is a collapse of humanity, the jailed, the broken and the assassinated, the sufferers and the victims of corruption, all those one days may rise, like so often during the last millennia, humankind stood up to tyranny and flipped a new page. Long live revolutions
It is not the new funding, only wisdom, and faith that can save the nation, money is only fuel over the fire to allow more corruption to fortify itself. Accept failures boldly and strip naked incompetency forcefully and rebuild a new nation on old graveyards but all on merits but must find the darkness of the nation and kill the python of corruption. It is now life and death struggle, it is only courage and faith that will win. The rest is easy
Pakistan's relation with Muslim Countries during Zulfiqar Ali Bhutto Period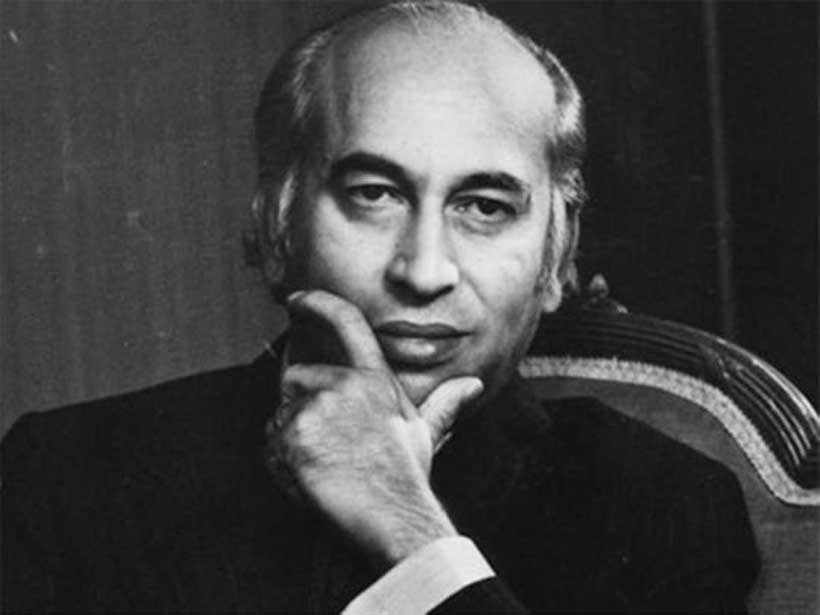 14 August 1947 marked the emergence of a new Islamic state on the world map for the Muslims of Indian Sub-continent. The foundation of this state lies on the religious grounds. Religion became the compelling force behind the creation of Pakistan. As the founder of this state Quaid-e-Azam mobilized Muslims on the name of religion to get their separate state to live freely. But the motive of Quaid was to establish a secular state for Muslims. After partition religious factor did not fade away in the politics. Ulema of the country kept trying to use religion for political motives. But until Quaid was alive, he did not allow any religious interference in the politics. But Jinnah did not long survive the birth of Pakistan, and the government quickly came under pressure from the ulema to give the new nation a more Islamic character. After the demise of Quaid-e-Azam, Liaqat Ali Khan could not control the interference of religious scholars. First objective resolution which Liaqat Ali Khan presented showed the evident influence of religious in politics. So, the upcoming governments after Liaqat Ali Khan either military or civilian government could not block the religious interference. The constitution of 1956 declared name of the country as "Islamic Republic of Pakistan". Other than these factors Pakistan always remain on the fore fronts for supporting the oppressed Muslims in all over the world. The influence of religion can also see in the Muslims of sub-continent before partition. They have religious sentiments with not only the Muslims of sub-continent but with the Muslims of all over the world. They supported the Palestinian Muslims and raised voice in Support of them. There also started khilafat movement in sub-continent in the Support of Caliphate of Turkey. After partition, Pakistan remained active in freedom struggle of many Muslim states Bosnia, Indonesia, Afghanistan, Libya, Morocco to name a few. First as the Muslims of united India and then independent Muslim state stand for Muslims rights.
Islamic ideology becomes an important determinant in making of foreign policy of Pakistan. The former governments of Ayub Khan and Liaqat Ali khan made their foreign policy more inclined toward the western countries. But with the change of government the foreign policy of the country also changed. Loss of East Pakistan in 1971 was one of the major reasons behind the change in foreign policy of country. Bhutto diverted the principle of foreign policy of Pakistan from western counties toward Muslim countries of Central Asia, Gulf states, and Middle Eastern countries. Bhutto served in government during the Ayub era as foreign minister, and he was against the Ayub pro-western policy. He claimed that when he was foreign minister all Muslim nations supported Pakistan during its 1965 war with India. He started making strong relations with Muslim countries including Saudi, Turkey, Iran, Iraq, Libya, Oman, Afghanistan, Kuwait, and many other. As an economically under-developed state, Bhutto wanted to expand the sources of economic aid for our country. The relation with Muslim world were on ideological basis but it also proved beneficial in material terms including economic, and defense assistance. This paper will briefly explain and analyze the Pakistan's diplomatic relations with Muslim world under Bhutto government and the bearings of that relations.
Zulfiqar Ali Bhutto served in office first as president and then as prime minister from December 1971 to 1977. In the political history of Pakistan, Bhutto is remembered for his charmistic and diplomatic characteristics. He is considered as wise politician as he knows how to turn any event in his own favor. Same is the case with the event of separation of East Pakistan. This 1971 loss proved a turning point in the politics of Pakistan. He viewed this event as betrayal from the west as west neither intervene to stop war nor it was able to secure territorial integrity of Pakistan. This event changed the geopolitical situation of Pakistan. He used succession of East Pakistan as opportunity to invoke element of pan-Islamism in foreign policy. He wanted to create Third world order of Muslim countries. He believed in close affinity with Muslim nations. He introduced the policy of bilateralism. The ideology of Bhutto regarding foreign policy principles includes "evolution of bilateralism, Third World mobilization through the creation of a new economic order, criticism of nuclear proliferation and establishment of special relations with the Muslim countries of the world on the bases of pan-Islamism." He raised his voice for the issues which Muslims were facing all around the world. He visited different Muslim countries soon after he came into power. He did not appoint any foreign minister. He himself assumed the office of foreign minister ship. This increasing relation with Muslim world also had psychological impact on the nation. It boosted the morale of deprived nation of Pakistan. These relations also gave Pakistan economic benefits. Saudi Arabia, Turkey, Libya, Iran, Iraq, and UAE provide economic assistance to Pakistan. Foreign relation with different Muslim nations were not remained smooth. There were ups and downs in the relations with Muslim countries. There were happened changes in the policy toward Saudi, Turkey, Iran, and Iraq. Geographical factor, economy, and security interests were the few factors which had influence on changing patterns of foreign policy.
There happened some important event during the era of Bhutto government which changed the Pakistan's image at international level. Pakistan was seemed like the fort of Islam. It raised voice at international level for the liberation of Muslims struggling in different parts of the world including Palestine, Libya, Kashmir and highlighted Arab-Israel issue. This made Pakistan the stronghold of Muslim nations. The other important event was second Islamic Summit which was organized by Bhutto in Feb 1974 in Lahore. This event boosted the importance of Pakistan among the Muslim countries. This summit was attended by heads of almost thirty-two Muslim states. In this summit different issues were discussed including Arab-Israel issue, oil embargo by Arabs, and many agreements were made to improve trade relations, and to provide economic and defense aid to the under-developed and developing countries. In this summit Pakistan recognized the government of Mujib-ur-Rehman in Bangladesh. This summit enhanced the relations of Pakistan with Muslim countries. The other important event during Bhutto time was Iranian revolution which change the discourse of relation between Muslim countries. This revolution impacted Pak-Iran relations and impacted relations with Saudi. Bhutto was credited for his policy of nuclear program. He named it Islamic bomb to get Support from Islamic countries. He once said that, if necessary, Pakistani would eat grass to produce the bomb to show the seriousness and need of making nuclear bomb. To make development in Pakistan's Nuclear program, he wrote: "We were on the verge of full nuclear capability when I left the government to come to this death cell. We know that Israel and South Africa have full nuclear capability. The Christian, Jewish and Hindu civilizations have this capability. Only the Islamic civilization was without it, but that position was about to change."
Makah and Medina are remained a source of close affiliation of Muslims with Saudi. In the start of Bhutto era, the relation between two countries were not fruitful. As Bhutto belonged to Shia school of thought and Saudi has majority of conservative suni. This was the main reason behind the unpleasant relation between two countries. Bhutto did his best to warmer relation with Saudi. Pakistan established relation with Saudi at both religious and political levels. His policy of Islamic socialism, and nationalization policy changed Saudi's attitude toward Bhutto's Pakistan. There was established two-way relations. At economic level, Saudi provide economic assistance for several developments in Pakistan after the loss of East Pakistan. Trade facilities were increased. Pakistan exported rice, cotton, fabric, and other essentials to kingdom. Saudi provided cash transfer to Pakistan when its foreign currency reserves were low. At defense level, both signed defense agreements. Saudi provided funds for strengthening its military as after 1971 loss Pakistan's military was weak. Pakistan army was sent to Saudi for training of their corps. Pakistan provided them with training opportunities. Military units of Pakistan also stationed in Saudi. There were exchange of visits between both countries. Bhutto visited Saudi four times. King Khaled of Saudi also visited Pakistan in 1976. The famous "King Faisal Mosque" was completed with the funds provided by Saudi. The 1974 second Islamic Summit hosted by Pakistan in Lahore in which more than thirty Muslim countries took part. This summit was hosted with the assistance of King Faisal of Saudi. Saudi was also present in it. In this summit Arab-Israel issue was discussed. Saudi provided funds for establishment of many religious institutions including Ahl-e-Hadith, Deobandi madrassas and funded already existing religious institutions. These institutions also got funds from private sources. Iranian revolution based on Shia school of thought considered as major event in changing policy of Saudi. Iranian revolution was like a threat to Saudi and Sunni ideology. Therefore, Saudi increased their funds to anti-Shia organizations and institutions. Pakistan also got funds on the name of Islamic Bomb. The collective amount of economic aid received from Saudi during 1970s was almost 130 to 140 million dollars.
In 1964, Pakistan signed RCD pact with Turkey, and Iran during Ayub government. This pact strengthened the relation between Pakistan and Iran. Iran is also an Islamic state. Pakistan moved forward to make good relations with Iran. Iran also had interests in Pakistan. Fear of Soviet expansion and Arab radicalism also kept the imperialistic regime of the Shah fully occupied. Pakistan has strategic location which impacted the security of Iran. As after the loss of east Pakistan, West Pakistan was militarily weak which was threat to national security of Iran. It provided military and economic aid to Pakistan for developing its military. After the British left South Asia, Iran wanted to become regional power. It started building up its regional power following the oil embargo of 1973. This change in regional power proved beneficial for Pakistan and so, it supported Iran. The collaboration between both countries increased. Both countries helped each other in normalizing their relations with rival countries. Iran helped in normalizing Pakistan's relation with Afghanistan. As Iran has security threat from US and Arab states, Pakistan helped in normalizing its relations with Arab states. At economic level, Iran provided financial and economic assistance to Pakistan. It provided loan of almost 730 million dollars. The trade between both countries also flourished and increased four times. The relation between both countries were smooth until the Iranian revolution. This revolution marked the shift in foreign policy of the country. Iran joined non-align movement and tried to dissolve RCD, but Pakistan wanted to save it. This revolution weakened the Pak-Iran relations.
Afghanistan is a neighboring state with Islami ideology. After joining the office, Bhutto visited Afghanistan three weeks later. This visit was aimed at establishing good relation between both countries. In the start of Bhutto government, the relation between two countries was not healthy. Bhutto visited Afghanistan after coming into power to discuss the territorial issues between two countries. Iran helped in improving the relation between both countries. It provided two billion dollars for economic and development aid to Afghanistan for improving relations. After the coup of 1973, Sardar Muhammad Daud came to power. Bhutto went quickly to recognize the new government of Afghanistan. He offered friendship to M. Daud, but the relation remained unhealthy. M. Daud was remained the leading force behind the Pakhtunistan. During 1972 to 1973 Afghanistan faced worst drought. Pakistan provided with drought relief to Afghanistan. Pakistan provided trade facilities to Afghanistan. In the earth quick of 1976, Pakistan again provided relief supplies to Afghanistan. Famine and earth quick damaged Afghanistan severely. This changed the attitude of M. Daud toward Pakistan. He developed receptive attitude toward peace struggles of Pakistan. Both countries signed agreement of non-interference on June 10, 1975. There were exchange of visits in 1976.
There were many other Muslim states which includes Libya, Turkey, Kuwait, Oman, Iraq, Egypt, Bangladesh, UAE, Gulf States, and Syria to name a few. All these states directly and indirectly affected Pakistan politics. Bhutto visited all these states in 1972 aimed at establishing direct relations with Muslim states. The policy of bilateralism was adopted by Bhutto. Pakistan had number of economic and defense agreement with these countries. Pakistan provided military training and technical assistance to these countries Iraq, Oman, Saudi, UAE, and Kuwait. Pakistan had good relationship with Muammar Qaddafi of Libya. It provided financial assistance for the rebuilding of Mirage Fighter Aircraft. But relation between Libya and Pakistan could not last long due the Shah of Iran. Gulf states are rich in oil. 60% of the world oil resources are present in Gulf states. After the independence from Britain, they looked toward Sunni, non-Arab Pakistan for the security of their territory. Defense agreements were increased with Gulf States. Turkey is a Muslim state but a secular form of government. Pakistan had signed defense agreement with Turkey before Bhutto government which was known as RCD. Pakistan for its part has received steadfast Turkish support on the Kashmir issue and some degree of military assistance during the two wars with India. All these Muslim states provided Pakistan with economic assistance, cultural cooperation agreements, defense agreement, and these countries became a largest export market for Pakistan.
Keeping in view the multiple facts, Pakistan's foreign policy under Zulfiqar Ali Bhutto can be concluded as there seems a shift in it. Bhutto introduced new policy in foreign relations. In historical perspective, every event of past had both significance and some drawbacks. Bhutto attempts to bring change in foreign policy proved beneficial for Pakistan in many perspectives, but it also had some negative impacts as well. Bhutto wanted to establish bilateral relations with each Muslim country. Relations with Muslim world benefited Pakistan in case of economy as Pakistan got large amount of economic aid for development projects. He wanted to make Pakistan garrison of Islamic activities. At international level, he increased the morale of Pakistan. Muslim nations recognize the importance of Pakistan and they asked for military assistance from Pakistan. Pakistan got investments in its project of nuclear bomb from Muslim nations as Bhutto named it "Islamic Bomb" to add religious significance with it. Bhutto was successful in making good relations with Muslim world. The second Islamic Summit held in Lahore in 1974 increased the importance of Pakistan in international community. Bhutto promised to raise voice against the injustice happening all around the world with Muslims both national and international level. This gave Pakistan much popularity. Bhutto wanted to increase the sources of economic aid for Pakistan, and he became successful in his attempt. Bhutto foreign policy also had some drawbacks as well. Bhutto introduced the policy of bilateralism, but he could not implement it properly. The conflict between Saudi and Iran on basis of Islamic ideologies also impacted Pakistan's relation with Iran. It made Pakistan dependent on other countries for economic developments.