Turkish President Erdogan's India visit
[yt_dropcap type="square" font="" size="14″ color="#000″ background="#fff" ] T [/yt_dropcap]urkish President Recep Tayyip Erdogan visited India on an official two day trip from April 30 to May 1. President Erdogan embarked upon his India visit soon after he won the referendum to strengthen his presidency with more powers and he met Indian PM Narendra Modi on a variety of bilateral and multilateral issues. Both signed important bilateral agreements.
India and Turkey have to build on their many convergences and build mutual trust soon. This is possible at a time when both countries have very strong leaders and stable governments.
President Erdogan is the most popular Muslim leader advancing Islamic system that is opposed by all anti-Islamic forces globally. When Erdogan took up the Palestine issue, Israel, its close military ally, got wild as it does not allow any nation to breach the Zionist terror blockades meant to torture the Hamas Palestinians, and thus the "historic" bilateral ties have been strained badly.
PM Modi is in the mould of President Erdogan in terms of popularity and power. He has been Turkey's prime minister for 12 years and now president for the last two-and-a-half years. This is his first foreign visit after scoring a comprehensive victory in a controversial referendum recently which gave him overwhelming powers and further cemented his place in the country's power structure.
Besides economic aspects, the Turkish president and Indian Prime Minister Narendra Modi also held lengthy discussions on terrorism this week during Erdogan's two-day visit to India. Both parties agreed that there was no justification for terrorism, and urged all countries to disrupt terrorist networks and financing and "stop cross-border movements of terrorists,"
The Turkish president, during his trip, also raised concerns about the Fethullah Terrorist Organisation (Feto). Ankara has demanded schools in India administered by a foundation linked to Fethullah Gulen ─ a US-based preacher who Erdogan accuses of instigating a failed coup in Turkey last year ─ be shut down. "As far as the Turkish concerns about Feto are concerned, they were mentioned to us. Any organisation in India, whether it is Indian or foreign, obviously has to work within the parameters of our laws and our norms and regulations," Baglay said.
After talks with Modi, Erdogan assured India of Turkey's full support in the fight against terrorism in general. Modi on his part said that "no intent or goal or reason or rationale can validate terrorism." President Erdogan has different view on "cross-border terrorism" that India blames Pakistan for. On the question of exiled Turkish cleric Fehtullah Gulen, who is accused by Erdogan of plotting the 16 July coup against his government, the Turkish president described organisations associated with him as "terrorist" and hoped India would take necessary steps to rein in their activities. Both condemn terrorism.
Turkey president Recep Tayyip Erdogan in his day-long visit to India extended "full solidarity" with India in battling terrorism. After extensive talks with Erdogan, in which the fight against terrorism formed a major part, prime minister Narendra Modi said both the countries have agreed that "no intent or goal, no reason or rationale can validate terrorism".
PM Modi said that he and Erdogan "agreed to work together to strengthen our cooperation, both bilaterally and multilaterally, to effectively counter this menace." During the talks, which extended by nearly two hours beyond the scheduled 60 minutes, India and Turkey agreed to boost bilateral trade from the current level of just over $6 billion and expressed the resolve to fight the global menace of terrorism together. "(The) president and I are clear that the strength of our economies presents an enormous opportunity to expand and deepen commercial linkages between our countries," Modi said while addressing the media.
PM Modi said that at the level of the two governments, "we need to approach the entire landscape of business opportunities in a strategic and long-term manner". India and Turkey are two large economies," he stated. "Our bilateral trade turnover of around $6 billion does not do full justice to convergences in our economies. Clearly, the business and industry on both sides can do much more.
For this reason, Turkey's relations with the West are not optimal but Turkey's relation with Russia, China and India is qualitatively improving Turkey's earlier 'West-centric' foreign policy towards a 'multidimensional foreign policy'.
Turkey a source of stability for Mideast
The meeting between Modi and Erdogan was widely reported in Turkish Daily Sabah and commentary and opinion touched upon the future of India-Turkey relations, the kind of stability it would bring to West Asia. The paper also brought out the Israel angle which most media in India failed or refused to touch upon. India as a new strategic partner of USA is automatically a military ally of Israel as well and their bilateral military tie ups are going up with a lot agreements for latest Israeli terror goods meant to kill Kashmiris are being signed in New Delhi.
Israel seems to use India to push for reactivation of Turkish-Zionist military ties. Turkish-Indian relations and the Israeli angle' noted that Israel is a key aspect for the India-Turkey relations as Turkey's move towards India has come after Turkey signing a reconciliation deal on 27 June, 2016 with Israel. Israeli sources say that there is a visible move towards "openness and comfort" between India and Israel in discussing all facets of bilateral relations and India should take advantage of the warming relations between Turkey and Israel and enhance cooperation among its West Asian partners.
However, neither American, neither British nor Russian newspapers like Sputnik News, Russia Today, and The Moscow Times had lent much coverage to President Erdogan's India visit. In West Asia, The Khaleej Times, Gulf News also had minimal coverage and did not generate any commentary as such. The reason for this important media omission has obvious reasons.
President Erdogan is a wily politician and is a past master in the art of running with the hares and hunting with the hounds. Recently he had a dinner meeting with Syrian President Bashar al-Assad even as he has been aiding and abetting Salafi jihadis against him. Indian strategic communist says President Erdogan has been trying to mollycoddle New Delhi with sweet nothings while having a very close relationship with Pakistan.
India wants Turkey, like USA and Russia do now, to ignore Pakistan and support its occupational crimes in Kashmir valley. Erdogan does not oblige New Delhi, however.
India stresses cooperation with India in the field of counter-terrorism should be a major area of interest for Erdogan as Turkey is in the grip of a spate of New Delhi asks as to what kind of value can he impart to this exercise when his government is closely involved with a country like Pakistan?
Convergence
Former Indian prime minister Atal Bihari Vajpayee who should be credited for redefining India-Turkey relations, now waiting for a breakthrough to qualify for another qualitative step forward. In 2001, then Deputy Prime Minister LK Advani was the first high-level dignitary of the NDA government to have visited Turkey which concluded with an important agreement on an extradition treaty. Later, in 2003, prime minister Atal Bihari Vajpayee had gone on his landmark visit to Turkey — no Indian prime minister since then had gone to Turkey until prime minister Narendra Modi, in 2015, went to Antalaya to meet the Turkish president Recep Tayyip Erdoğan on the margins of the G20 summit which was followed by another meeting on the sidelines of G20 Summit in Hangzhou, China in 2016.
There was much more visible convergence between India and Turkey on trade and commercial ties. The political and religious differences between them didn't prevent the two sides from pledging to increase bilateral trade to $10 billion by 2020 from $6.5 billion now.
Turkey has largely been seen as a moderate Islamic democracy with a population of about 80 million, strategically situated at the crossroads of Europe and Asia. Indian leader PM Narendra Modi noted that India and Turkey were two large economies which present an enormous opportunity to expand and deepen commercial linkages. He urged Turkish construction companies to participate in India's efforts to bolster infrastructure.
At the outset it should be appreciated that the top Islamist ruler from Turkey shared dais with the top Hindutva leader in New Delhi and both struck harmonious cord and signaled friendly rapport. Different religions do not necessarily come in the way of friendly relations between and among nations. But Turkey's ties with India have been rather indifferent, according to New Delhi, thanks to Turkey's closeness to India's arch nuclear rival Pakistan on key issues.
While Turkey's close ties with Pakistan and Ankara's ever-deepening involvement in several urban development projects in Pakistan-occupied Kashmir has riled India no end, Turkey too has its own concerns with India, right or wrong.
The Turkish side expressed supported for India's bid to join the Nuclear Suppliers Group, Indian media reported. President Erdogan batted for India's membership in the Nuclear Suppliers Group, something which has been stridently opposed by China. But Erdogan hyphenated his 'gesture' with a similar status for Pakistan, a country with which Turkey has extremely close political and strategic relations, and supporting Pakistan's case for NSG membership. This is what he said in an interview to an Indian TV news channel: "Both India and Pakistan have the right to aspire for NSG membership. I think India should not assume such an attitude. If Turkey was fair enough to support Pakistan, it was fair enough to support India. We are very objective and positive to the NSG process."
Trade and regional cooperation potentials notwithstanding, India and Turkey have some problems that keep overwhelming the perception of their bilateral relations. Three issues will always be asked when it comes to deepen India-Turkey relations. First, how much Pakistan determines Turkey's India perception, second, Turkey's perception of Kashmir, and third, what is Turkey's view of reforms in international institutions, which should ideally result in including India in the United Nations Security Council as permanent member.
India-Turkey cooperation in fields related to science, technology, education, culture and development areas have massive potential and both countries need each other to achieve their national interests and development goals.
Disagreements
President Erdogan has been honest in telling the world about his intent on supporting global Islam and helping Muslim nations in whatever way it can. Turkey's Islamist ideology is seen above politics and does not compromise on the religious ideas. This explains why Istanbul supports Palestine and Kashmir sovereignty demands overtly as part of its ideology.
Diplomatic pleasantries, signing of agreements aside, Erdogan remarked that India should ideally be taking a 'multilateral' approach to hot button issue of Kashmir, however, India politely, but firmly said that Kashmir was a bilateral issue to be sorted out by India and Pakistan only. Neither of the press representatives mentioned any of this in the official press briefings. However press in Pakistan reported favorably about Erdogan's comments. Pakistan has always welcomed the statements and endeavors aimed at addressing the human rights issues in IoK (the so-called India-occupied Kashmir) and the resolution of the Jammu and Kashmir dispute, the statement concluded."
President Erdogan, the founder of Islamist government in Turkey, supports Islamic governments against the will and wishes of anti-Islamic forces, nations, including Pakistan and support s the struggle of Palestinians and Kashmiris for sovereignty and human dignity. Turkey's concern for Palestinians and Kashmiris is besides the rapport it maintains with India and, to some extent, Israel. In fact, ties between the two countries have been difficult because of their divergent positions on the India-Pakistan dispute over Kashmir.
For quite some time, the Erdogan government has been asking India tough questions about Gulen and believes that Gulen's movement, which Ankara dubs as FETO or Fethullah Gulen Terrorist Organisation, has "infiltrated" India, a charge which about New Delhi has neither evidence nor any credible information. Turkey wants India to take action against FETO but has thus far failed to give any concrete information to India on the basis of which action can be taken.
Erdogan had last visited India in 2008 but that time as the prime minister. The Gulen issue was not an irritant in India-Turkey bilateral relations then because Gulen was a major ally of Erdogan. The two fell apart only in 2013, when major corruption scandals against the Erdogan government broke out. This time Erdogan's stakes in India are much higher.
Turkey is not much impressed by Indian way of getting endorsement of its veto membership from every visiting dignitary and President Erdogan, therefore, did not sign the endorsement sheet extended to him.
Multidimensional foreign policy
Once a reluctant Muslim partner, Turkey has become a close ally of the Gulf countries, thanks to Iran's growing hegemonic ambitions and Egypt's preoccupation with its domestic crisis and absence of American leadership from Gulf Cooperation Council (GCC) security architecture. Iran's regional role has become deeply dependent on its military cooperation with Russia and other non-state actors like Hezbollah — something that Iran's Arab neighbours are extremely worried about.
Turkey's normalized relations with Russia have a stabilizing role in the region — where it can assume a balancing role among various competitive powers. Despite many serious differences over Syria, Turkey remains in good terms with Iran, however, allowing Turkey to use its leverage to mediate between Iran and its Gulf neighbours.
On Syria, Russia needs Turkey more than any other country to find a lasting political settlement; Russia has been advocating for a political outcome. Since the fall of Aleppo, Turkey has also refocused its Syria policy from regime change to counter terrorism, narrowing its differences with Russia and Iran. Turkey's counter terrorism response is defined by threats: Islamic State's presence in many urban areas of Syria and Iraq; and expansion of Kurdish separatist forces closely linked with internationally recognised terrorist group PKK. In 2016, Turkey adopted a go-alone military operation against Islamic State in north Syria starting from Jerablus and stopping at Al-Bab, effectively converting Euphrates as a buffer zone between the two sides of Kurds-held areas. However, the 15 July failed military coup attempt caught Turkey unaware of another terror threat, the Gulen network many Turks perceived only as a threat by "spiritual cult".
In an extremely complicated Syrian crisis, the Assad government has successfully used the threats tactically against the Syrian rebels, by softening its view on Syrian Kurdish groups and using "Islamic terrorism" card interchangeably with Islamic State, the opposition forces and Al-Qaeda groups. As terrorist attacks increased against Turkish targets in 2015 and 2016, Turkey's frustration against its Western allies' support to the Kurdish groups deepened.
Turkey's relations with its Western allies have gone berserk on Western indifference to what Turkey considers most serious threat to its national security. European leaders have been delaying Turkey's EU accession. The trust deficit between Turkey and the West is widening. In this context, Turkey's relation with Russia, China and India is qualitatively improving Turkey's earlier 'West-centric' foreign policy towards a 'multidimensional foreign policy'.
Turkey's South Asia engagement is likely to deepen after India has renewed its interest in the Southern Corridor of Asia-Europe Rail (SCAER) project which will connect Istanbul with Kolkata, extendable further to Myanmar and Thailand. Officials from Afghanistan, Bangladesh, Bhutan, India, Iran, Kazakhstan, Myanmar, Nepal, Pakistan, Russia and Turkey have already concluded their first meeting in New Delhi on 16 March, 2017. Trans-Asian Railway (TAR) was originally proposed by United Nations Economic and Social Commission for Asia and the Pacific (UNESCAP) in 1980s and endorsed by concerned countries in 1992. The rail link, if started, can revolutionize India's trade connectivity to Central Asia, Europe and West Asia.
Kashmir
India has murdered over 1000,000 Muslims in occupied Jammu Kashmir. Many Muslims, especially the youth, have disappeared without nay traces. And many secret graveyards have been discovered in Kashmir region.
Kashmir remains the flashpoint of tensions in South Asia where India and Pakistan obtained nukes to fight for entire Jammu Kashmir nation now being occupied by Pakistan and India- India does it brutally and seeks the endorsement of veto powers, particularly the super power USA.
Brutal occupation of Kashmir enabled India to enhance its military prowess and nuke manufacturing efforts. India is not ready to address the Kashmir issue bilaterally through peaceful means as has been stipulated in the Simla Agreement and Lahore Declaration. India and Pakistan keep fighting each other, engaged in cross border fires to terrorize Kashmiris.
Like Israel which has managed to delay the establishment of a soverign Palestine but still says it would resolve the conflict by direct negotiations with Palestinians, India also says it is always ready to talk about Kashmir and all other issues with Pakistan so that "peaceful solutions can be found bilaterally". That is a bogus statement to fool the world.
Turkey views Kashmir issue as a composite one involving both India and Pakistan. India on the contrary, wants Turkey to ignore Pakistani claims and support Indian case in Kashmir. Istanbul is eager to help Kashmiris regain their lost sovereignty.
On the question of Kashmir—the Himalayan region that India says is part of its territory, something disputed by Pakistan—"India put forth its views that Kashmir was an integral part of India. Erdogan had stirred a hornet's nest by saying that there should a "multilateral dialogue" on Kashmir—something India has been opposed to; India seeks to bilaterally resolve all its disputes with Pakistan. India has always said it would never brook any third party involvement on the Kashmir issue which is essentially a bilateral issue between India and Pakistan. Erdogan had, in an interview before his arrival in India, suggested that the two countries needed to 'strengthen multilateral dialogue' in an attempt to find a solution to the Kashmir issue.
Always opposing any outside interest in Indian criminal operations in Kashmir to kill and terrorize Kashmir Muslims, India quickly dismissed Turkish President Erdogan's suggestion of multilateral talks on the Kashmir dispute, insisting the matter must be resolved bilaterally through talks between Islamabad and New Delhi. India says this knowing fully well that both India and Pakistan, the shared illegal occupiers of Jammu Kashmir, would never want to solve the problem because any credible solution means surrendering of Jammu Kashmir to Kashmiris.
India believes that terrorism issue helps it case for Kashmir and is eager not to loe out Kashmir. India is happy about cross-border terrorism and state-sponsored terror because that made India a strong nation now having established "strategic partnership" with USA and many western powers that sells terror goods to both India and Pakistan.
It is true that Pakistan-Turkey relations are more emotional than Turkey-India relations. Pakistan is projected as a country of Islamic leadership in third word despite the fact that India remains the second largest Muslim country in the world, without OIC membership though. The question many Muslim countries do not ask is: who is more important Pakistan or Kashmir, Pakistan or Indian Muslims? Weak faith could be a major reason for that.
India asks USA, Russia and other major powers not to take up the Kashmir issue for any international debates and as per its demand, USA also says that India and Pakistan would finalize the issue, even as Indian forces mercilessly kiln Kashmiris by missing the extra military laws.
India says it wants to end terrorism and also directly control Pakistan and it policies and politics, but never wants to solve the Kashmir issue. Indian Ministry of External Affairs (MEA) Spokesperson Gopal Baglay said, in a veiled reference to Pakistan that the Kashmir issue has a "prominent dimension of cross-border terrorism" that needs to be stopped by "those who are perpetuating it.
Pakistan's 'pro-Muslim' and 'pro-Kashmir' credentials are often received uncritically. Turkey's strong secular and democratic credentials bring great respect and regard for Turkey in India in stark opposition to the fragility of Pakistan's democracy.
Turkish president's offer of mediating between India and Pakistani was welcomed by Hurriyet leaders in India-held Kashmir. Hurriyet Forum Chairman Mirwaiz Umar Farooq observed that the Turkish president "is well aware of how the Kashmir dispute is the main source of tension between the two nations -India and Pakistan. Turkey being an important Islamic country, and having cordial relations with both India and Pakistan, will hopefully make efforts to end the political uncertainly prevalent in the region since decades," Farooq said. "Being an active member of Kashmir Contact Group at the Organisation of Islamic Cooperation, Turkey has always advocated the solution of Kashmir issue in accordance with the aspirations of the people of Kashmir, and Ankara can play a vital role in the resolution of this issue to end the tension in this region," he maintained.
It is not surprising to observe that Turkish media has been mostly fair and objective in its coverage of India-Pakistan affairs, rather, many Turks have a clear understanding that Turkey should not come into Indo-Pakistan's trap or support internationalizing the Kashmir issue.
Future
India and Turkey seem to converge on the need to build a stronger economic relationship, committing themselves to a vast increase in trade over the next few years, but seemed to disagree on political issues such as Kashmir. India says Kashmir has been made an integral part of Indian constitution but Turkey wants a soverign Kashmir.
India and Turkey waited fourteen years to see this moment once again. Turkey wants to play a vital role in bringing India and Pakistan together and resolve the Kashmir issue as well.
There are many good reasons to believe that the leaders of the two nations will find Vajpayee's legacy as a common point to advance India-Turkey relations. The regional contexts in which the two countries are working support their role as well. Turkey, for example, notwithstanding setbacks in Syria, remains an influential and a key regional power to define the future outcomes of crisis in Syria and Iraq. Indian strategists want Erdogan and Modi to come to an understanding on India's NSG bid, as this can expedite India entry to NSG.
For Turkey, India's increasing economic and security profile is very important. India comes off as strong and powerful with its huge young and skilled population, a rich cultural base, and most importantly democratic institutions. India's research and development profile: space program, especially micro-satellite and nano-satellites program, research in generic drugs, scientific research institutions have all given India a confident industrial and development scenario. This is what has been the main force behind redefining India's strengthening relations with some major Muslim countries, Indonesia, Saudi Arabia, Iran, Bangladesh, Nigeria, and Egypt, almost unbound from any regional rivalry perceptions.
If New Delhi realizes and give up its faulty policies being pursued since it occupied Jammu Kashmir without the will and wishes of Kashmiris, towards Kashmiris and Pakistan, and think constructively about regain peace by allowing Kashmiris regain their lost sovereignty, that would genuinely build up its relations with not only Turkey and Pakistan and Kashmiris, but entire Islamic world and even entire world.
Peaceful regional cannot be guaranteed by genocides of Kashmir Muslims and silencing their rights to protest against occupational crimes perpetrated by brutal forces.
Erdogan's visit should start a new era of bilateral engagement where both sides should invest efforts to understand each other. But keep your fingers crossed as India would not change its petrified mindset towards Kashmiris or Pakistanis, so don't expect an overnight transformation of India-Turkey relations following Erdogan's visit.
Kashmir Bleeds, International Community Sleeps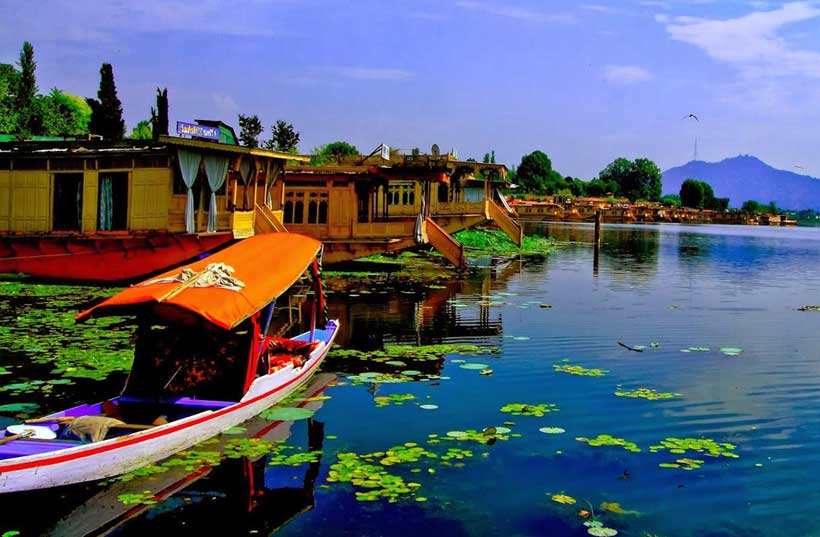 The most beautiful part of the World "Kashmir" bleeds while the International community sleeps. Snow-covered mountains, lush green pasters, blue skies, blue lakes, excellent climate, rich culture, best food, unique race – one of the most pretty races on this earth, makes Kashmir "Paradise, but India has turned it a living hell. Nine hundred thousand troops enforcing curfew since the 5th of August 2019 has turned Kashmir a prison, where 8 million people are under siege, for the most prolonged period of curfew in the known history of humankind. No food, no medicines, no fuel, no electricity, no basic neccessaties of life, yet, the brave people of Kashmir survived and kept their struggle for their legitimate right of self-determination.
Seventy-three years ago, Indian illegitimate occupation armed forces entered Jammu & Kashmir in a stab to subjugate the Kashmiri people. To this day, the brave people of Occupied Jammu & Kashmir (I.I.O.J.K.) have remained committed in their resolve to confront India and stand firm in their quest for the right to self-determination.
On the 5th of August 2019, India took further illegal and unilateral actions to change the internationally recognized disputed status of I.I.O.J.K. and alter the demographic configuration of the occupied territory. Pakistan and the Kashmiris have unconditionally rejected this blatant travesty of law and justice. For over one year, the scale and impunity of the Indian Government's human rights abuses have increased manifold. Through the deployment of additional troops and exceptional media and communication blackout, occupied Jammu & Kashmir has been turned into the largest open prison in the world. The world community is calling India out on its oppression, and its cover-up as one of the world's so-called largest 'democracies' has been undeniably exposed.
Pakistan, along with all other nations and individuals, with human conscious, calls for the urgent lifting of the military siege and media blackout, immediate stop to the violations of human rights of Kashmiri people, release of Kashmiri leaders and youth, and an end to impunity allowed to Indian occupation forces under draconian laws.We urge the international community to play its role in exerting pressure on India to reverse its illegal course in I.I.O.J.K. and restore the Kashmiris' fundamental human rights.
We express complete solidarity with the people of I.I.O.J.K. and assure our Kashmiri brothers and sisters that the Government and people of Pakistan remain shoulder-to-shoulder with them. Pakistan will not concede in its support until the Kashmiris realize their legitimate right to self-determination in harmony with the United Nations Security Council resolutions.
India has turned Kashmir into a volcano, which may burst any time, any moment, and may cause disaster not only to India and Pakistan but may engulf the entire region or the whole world. It is worth mentioning that India and Pakistan both are nuclear states and possess enough piles of lethal weapons to eradicate each other. Mostly, the Government in India has been hijacked by Hindu extremists, and one can expect any abnormal action from them. Or by mistake or accidentally eruption of war, might lead to nuclear war, or World War III.
India is already involved with China, and a war-like situation exists. India is holding parts of Nepal illegally and at odd with Bangladesh, Sri Lanka, Myanmar, Maldives, Sikkim, Bhutan, etc. The extremist Government in India may initiate any misadventure and endanger humanity.
The U.S. is backing India and supporting it to counter China. But, history tells, that when Americans are your friends , you do not need enemies. Former Securty Advisor in Trump Administration, Mr. John Bolten, who has worked with President Trump closely, understands him much better than anyone else. He is of the opinion that President Trump supports India, but if a war broke out between China and India, President Trump might no longer support India. Is India able to confront China???. Let the Indian think tanks and intellectuals decide it.
However, the region is highly populated, with 1.4 billion population of China, 1.2 billion population of India, 220 million population of Pakistan, and almost similar to Bangladesh, etc. The loss of humanity may cross all previous records.
The international community may awaken and take preventing measures to avert any possible disaster.
October 27th: The Tyranny Continues in Kashmir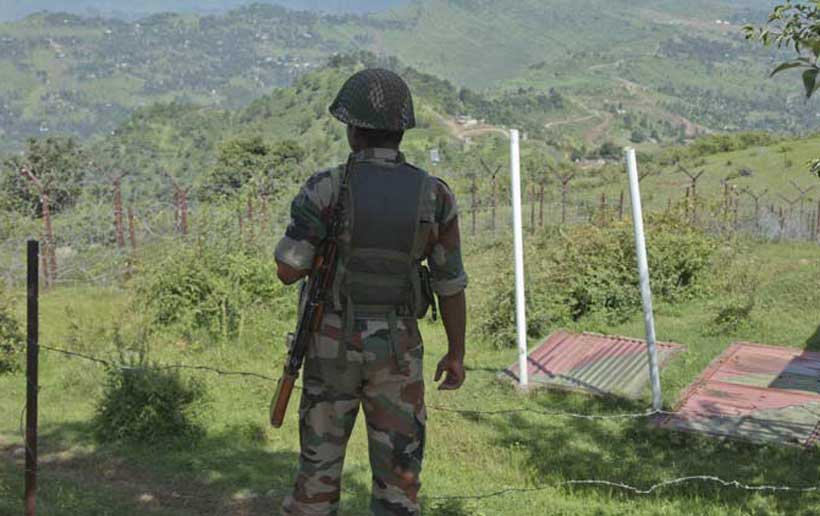 October 27 marks the beginning of Indian Occupation of the disputed territory of Jammu and Kashmir. It is forever scarred in the collective minds of the Kashmiri people as the day they became occupied.
The Kashmir conflict began in 1846 with the illegal, immoral and inhumane sale of the historic state of Jammu and Kashmir to a non-Kashmiri Dogra family for services rendered to the British Raj. From that point, onwards, Kashmiri's have long for self-determination. Yet, tragically, their legitimate aspirations were crushed with the grotesque, irregular and illegal ascension, by the brutal foreign ruler Maharaja Hari Singh who did not have the consent of the people. With the arrival of Indian soldiers – the historic Black Day of Occupation begins its most recent and insidious manifestation.
The Princely State of Jammu & Kashmir obtained independence on August 15, 1947, when British paramountcy lapsed. At that moment, under international law as understood by Indian National Congress, The Muslim League and Great Britain, sovereignty in Kashmir devolved on its peoples, not its autocratic Maharaja. Indeed, Kashmir was beset by wholesale domestic revolt against the Maharaja when independence arrived, and widened in the initial months thereafter. To save his despotism from collapse, the Maharaja requested the assistance of the Indian military on October 27, 1947, after ostensibly signing an Instrument of Accession to that nation. British Scholar, Alistair Lamb has convincingly demonstrated that the Instrument of Accession was as bogus as the Protocols of the Elders of Zion or the Donation of Constantine. An original has never been found, and there is no plausible explanation for a disappearance if an original had ever existed.
The people of Kashmir are constantly reminded of the resolution # 47, adopted on April 21, 1948 that states that the future status of Kashmir must be ascertained in accordance with the wishes and aspirations of the people of the territory. This resolution was agreed upon by both India & Pakistan, negotiated by the United Nations and accepted by the Security Council.
Ambassador Warren Austin of the United States said it the best in the Security Council on January 24, 1948, "…When India accepted the accession of Kashmir, it made its act stand for a great principle by stating as a part of the acceptance, that it was conditional on fair plebiscite being held to determine the will of the people of Kashmir with respect to accession. I think an example was made in history at that point."
India, however, was soon undeceived of its delusions over Kashmir's political yearning. Recognizing that its people would never freely vote accession to India, it contrived excuse after excuse to frustrate a plebiscite. When the United Nations proposed arbitration, a reference to the World Court, or any other method of resolving minor demilitarization quarrels, India nixed them all. After a few years, it dropped all pretense of acceding to a referendum by unilaterally proclaiming its annexation of Kashmir. India's proclamation has never been accepted by the United Nations, which continues to list Kashmir as a disputed territory who future status is yet to be determined by its people.
History proved the British Prime Minister Clement Richard Atlee wrong when he said on November 7, 1947, "…he (Pandit Nehru) undertook that the will of the people should be ascertained, and he proposed that this should be done under the authority and supervision of the United Nations…I can't believe that Mr. Nehru's pledges have the sinister implications."
India's creepy design was also confirmed by Bertrand Russell who said in 1964 " The high idealism of the Indian government in international matters breaks down completely when confronted with the question of Kashmir."
So, a false narrative was concocted by India, out of nothing more than thin air, in a vain attempt to intellectually subjugate a people. This challenge is most serious, since it resonates, even today with more vigour. How often do we hear outlandish statements like, 'Kashmir is an integral part of India'? These statements do not exist in a vacuum. They are loaded and violent. This form of violence is more insidious, more difficult to confront, for it is attempting to indoctrinate Kashmiris about their past, their present and direct them to a future that does not belong to them. They had become the objects of history rather than the masters of it.
Another serious challenge that people of Kashmir face, when attempts are made to confine the Kashmir dispute to a bilateral matter between India and Pakistan as if Kashmiris were inconsequential. This charade of sorts represents an outrageous attempt to restrict discussions of Kashmir, to India and Pakistan to the exclusion of the most important party to the conflict – the people of Kashmir. Today, this strikingly ignorant political strategy has collapsed after the Abrogation of Article 370 & 35 A on August 5, 2019 and no longer is considered an honest initiative for resolving the Kashmir dispute. It has not achieved any of its desired objectives of bettering relations or resolving Kashmiri aspirations for self-determination. It is evident that this policy has proven a colossal failure. If, in more than 73 years, the 'bilateral masquerade' has produced nothing more than cheap photo opportunities, then it is better to once and for all, put this show to an end.
The world powers and the saner elements in both India and Pakistan need to realize that the bilateral talks between India and Pakistan have always remained barren. And trilateral dialogue between Governments of India, Pakistan and the leadership of Kashmir — without any precondition from any side — is the only way to resolve the issue of Kashmir once for all. Participation of Kashmiri leadership in the dialogue process is the sine qua non that will help to achieve the lasting peace and tranquility in the region of South Asia.
In fact, a 'Kashmir Quartet' should be established that includes Kashmir, Pakistan, China, and India. Moreover, outside intervention and mediation should include the United Nations. The chairmanship of the Kashmir Quartet mediation should be undertaken by a person of international stature, such as Kjell Bondevik former prime minister of Norway or President Mary Robinson of Ireland.
Today, the challenge before us is that a new generation in Kashmir has been raised with blood and tears for which death no longer poses a threat for what can death do that life has not done before: their suffering is freeing them from fear. Kashmiris' fearlessness has led to the powerful protests and the largest demonstrations in recent years. The presence of hundreds of thousands of people on the streets of Srinagar, marching towards the office of the UNMOGIP, is a proof that the freedom struggle is not a terroristic movement but a movement that is indigenous, spontaneous, peaceful and popular.
Now, is the time that Mr. Antonio Guterres, the Secretary General of the United Nations brings the situation in Kashmir to the attention of the Security Council under the provision of the Article 99 of the United Nations Charter. It is here in the region of South Asia that not two but three nuclear powers have been eyeball to eyeball for the last one-year? The Article 99 authorizes the Secretary General to 'bring to the attention of the Security Council any matter which in his opinion may threaten the maintenance of international peace and security'. If not now, then when can Article 99 be invoked to bring peace and stability to the region of South Asia.
The UN Secretary General should listen to Mr. Gross, US Ambassador to the UN who said in the Security Council on December 5, 1952, we feel that it is the role of the Security Council to assist the parties in seeking to reach agreement.
So, now is no time for complacency or temporizing. And the chilling suffering and misery of the Kashmiri people continues every day a peaceful resolution is deferred.
Promoting Projects and Practices in Community Health in India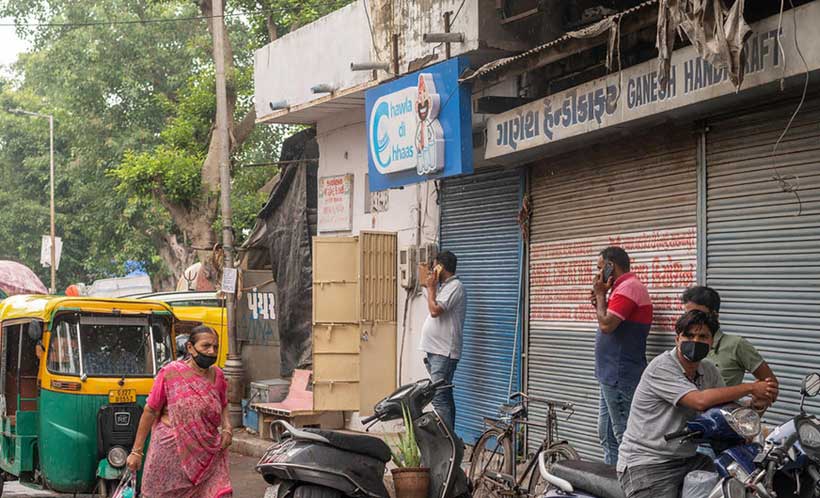 One of the most populated countries in the world, India has been facing problems with regard to well-being of its citizens while sustaining their developmental needs. The need for better health facilities, and developing antidotes for new kinds of pathogens and viruses have made the task more challenging. The respective governments, pharma companies, and testing labs are trying to develop safe trial mechanisms and developing safeguards for protecting the lives of vulnerable sections of society. Within India, the community health programme involves the non-governmental sector, healthcare professionals, economics aspects and social interaction through people and voluntary workers. While the health ecosystem exists, the problem has been finance, support and critical knowledge repository. India did well to address issues such as polio vaccination and creating community awareness for regular medication against tuberculosis. There is a mounting impact of chronic diseases in economic and social sectors, need for quality health services in the wake of changing demographics, and increasing life expectancy have made matters more complex.
In terms of understanding the requirements for building better resilient and health-conscious societies, it is important that the vaccines, lifesaving drugs, and medicines should be developed with certain generalised regulations which can improve the health of the society and address problems faced by people living across regions. While India is a subcontinent comprising of all geographical features, it is also a cauldron of different ethnic communities, and physical features which provides exceptional opportunities for testing and developing medicines which can cater to different physical and pathological profiles of people. Within India, one can find people with different levels of immunity. As the eating and food habits have been different, there is higher incidence of diabetes, hyper tension and cardio diseases in a cross-section of people. It has also been seen that people who are above 40-70 years of age have been more vulnerable to pandemics, and other communicable diseases. A sizeable mortality profile of people suggests that.
In this context it becomes very important that medicines which should be developed should have a better shelf life and give results which can be corroborated with testing facility, with a cross-section of people. The results have usually varied with regard to people with different eating habits and also nutrition factor. Pandemics such as COVID-19 have brought to the fore that India has better resistance mechanisms which has helped in relatively less mortality rate when these people have been infected with COVID-19. The duration of sickness because of COVID -19 has varied from five days to more than three weeks. In such certain times, it has been found that because of lack of any effective medicine or any sure shot diagnostic mechanisms the treatment has prolonged and the recovery has been slow. In terms of legal and other regulatory mechanisms, it has been found that most of the clinical trials which are done in India enroll the vulnerable and poor people and human trials are conducted. There is a grey area of medical compensation and addressing post-tests complications from legal point of view.
For India it has become imperative to develop projects and conduct feasibility studies through government mechanisms rather than through medical companies. While projects have been undertaken to study different kind of diseases that school children and adults will be facing in the next two decades, it has been found that most of the complications will be related to teeth, eyesight, anxiety and mental well-being. However, in the case of pandemics and community health programmes it has been encouraging signs that initiatives such as creating awareness with regard to AIDS, mental well-being, depression and anxiety disorders have been fruitful and rewarding with institutionalising counselling and telephone helplines. Most of the programs have been done and supported by NGOs as well as a few voluntary organisations.
The projects and programmes which can be initiated in India should address core issues. Firstly, the incidence of non-curable diseases, depression, immunity disorders, other issues related to community transmission, and the development of proper safeguards and awareness with regard to pandemics and life-threatening diseases. Secondly, the COVID-19 has opened a Pandora's box with regard to the incidence of diseases which impact community, and thereby also affect government health budget. Lastly, it is necessary that India will have to create medical soldiers and inform voluntary workers so that the community transmission and community health well-being should be addressed on a priority level.
As the COVID vaccine is in different trial stages, many countries are looking for testing facility in India and also conduct human trials, as legal structure in medicinal trials is still in infancy. India needs to address the issue of IPR on developing vaccines and medical history should be addressed jointly as it has been found that many western countries have been purchasing medical history of the patients living in developing Asia, providing vaccines through great testing mechanisms and subsequently using copyright laws to deny cheap medicines to the larger community.
In this regard it is important that India should conduct research on immunity vectors of its population and develop generic drugs which can help in protecting communities from most transmissions. It is also pertinent to note that in terms of the temperature variance across India it provides unique testing opportunities in different conditions. However, there is a need for a holistic approach and therefore it is important that training and sensitisation of the personnel working in this field is of paramount importance. Initiatives related to preventive and therapeutic services is critical. Also, looking for quick alternatives would save the lives of personnel.
Just like any emergency, there is a need for rapid action medical force which can provide immediate assistance and better cognitive abilities track critical illnesses and the reasons thereof. It has been seen in the case of midwifery and associated postnatal diseases that it has worked wonders with a better equipped and knowledgeable person existing in each society for better assistance and awareness.
The critical importance of voluntary workers is that with sufficient technical assistance (which might come from government and state units) gives them confidence and also strengthens their application of knowledge for better informed public health practices and policies. Technical assistance and quick action through centralised control centre has to create the first line of defence in case of a pandemic.
The institutes which have been working in this field are Public Health Foundation of India, Indian Institutes of Public Health and All India Institute of Hygiene & Public Health, which have been disseminating information through online workshops, seminars, and social media. They have created affiliates and sister agencies working in the field all across India. Networking of public health institutions in medical education need to address issues such as environmental health and countering new kind of diseases which are dominating.
This clearly highlights the fact there is a need for understanding pandemics, developing awareness among communities about public health, and stress on hygienic environment, conducting long term research on emerging diseases and promoting research in tropical medicine.
India need to allocate separate fund for public health initiatives and promote exchange of medical workers with third world countries for better understanding the nuances of medical and health research. In fact, in most of the think tank meetings, public health and awareness is not listed as topics whenever Track II dialogues are held. There is also a need for better practices in public health, education, and developing health demonstration projects, barefoot nurses and doctors, strengthening an eco-system of education, training, and scholarship. Developing traditional medicine and making it easily accessible should be the bulwark against diseases. Restructuring Community Medicine/ Preventive and Social Medicine colleges which impart this kind of education in developing countries is required as the number is relatively less. Across developing world scholarship in community medicine and hospital administration is low and needs structural financial support. The data collection and diagnostics apparatus need micro management to create better response chain. COVID-19 has provided the reason for public health to be taken as a national initiative.