Baku Forum: Time to find 'magic formula' for peaceful coexistence
[yt_dropcap type="square" font="" size="14″ color="#000″ background="#fff" ] I [/yt_dropcap]t is time to find that "magic formula" that will encourage people to live together in peace, the head of the United Nations Educational, Cultural and Scientific Organization (UNESCO) urged at the end of a UN-backed conference on intercultural dialogue in Baku, Azerbaijan.
In her closing remarks at end of the event, UNESCO Director-General Irina Bokova expressed hope and optimism that the world is "on the right path" towards building "inclusive and resilient" societies.
Hundreds of delegates, experts, academics, business and civil society leaders from 120 countries took part in this year's 4th World Forum on Intercultural Dialogue, which aimed at further promoting and sustaining understanding and dialogue within and between cultures.
The UN-backed intercultural dialogue ended on a high note with the UNESCO chief calling on participants to act now to stamp out extremism and "build peace in the minds of men and women," echoing the UN agency's own timeless message about the need to make the most of the opportunities to bolster peaceful coexistence provided by our globalized world of increasing interconnections and diversity.
The past three days were a flurry of debates, panel discussions, exhibits and concerts held by renowned artists working to bring people of different walks of life closer together, what UNESCO has called "a rapprochement of cultures."
Preventing terrorism in cyberspace, educating girls to combat violent extremism, and changing people's negative perception of migrants in cities were some of the topics broached at the Forum. The agenda also included such topics as the role of faith, religions, human security, sport, education, art, sustainable development, preventing violent extremism, and business in building trust and cooperation among cultures and civilizations.
Ms. Bokova urged the participants to try and establish an intercultural dialogue in their respective countries.
"I think it's a moment of commitment, of engagement, I think we all feel a certain sense of urgency, that we have to act […] but outside this beautiful country […] the world out there is very fragile, and peace is very fragile," she said, emphasizing that: "How to sustain peace, how to build these inclusive, resilient societies, and how to prevent, in certain cases this extremism, and find this magic formula of living together […] deserves all our efforts and all our commitments."
Reflecting on the outcome of the Baku Forum, Maher Nasser, Acting UN Under-Secretary-General for Global Communications, said it is too early to "cry victory" or dismiss the event as a failure because that can only be determined by what will follow.
Baku Forum spotlights importance of culture as a way to connect societies
"The discussions that I have seen bring back the importance of dialogue and using culture as a way to connect and to connect societies – sometimes within the same country. How culture bring us together as humans. We may see things differently, but there are also, sometimes, things that can bring us together. Culture and art are important elements of that," he explained.
Speaking to UN News, Mr. Nasser also highlighted the important connection between tourism and culture. "Toursim today is one the top employers around the world," he said. "Toursim depends on stability. No one wants to go to a region in conflict, unless you are war reporter. So tourism has a vested interested in promoting peace."
The UN World Tourism Organization (UNWTO) is one of the organizing partners of the Baku Forum, along with UNESCO, the UN Food and Agriculture Organization (FAO), the Council of Europe, the Islamic Educational Scientific and Cultural Organization (ISESCO) and the North-South Centre of the Council of Europe.
Mr. Nasser concluded by saying that the conference was "timely" and that he was optimistic moving forward.
The UNESCO Director-General praised the Government of Azerbaijan for hosting the World Forum for the fourth time, praising the country as an example of a nation where people of different faiths and cultures can live in peace.
Building intercultural competences in Costa Rica
In cooperation with the Ministry of Culture and Youth of Costa Rica, Parque La Libertad, the Costa Rican National Human Rights Institution and the Spanish Cultural Centre in Costa Rica, UNESCO conducted the third pilot of the UNESCO Manual on Intercultural Competences based on Human Rights in San José, Costa Rica, from 7 to 9 March 2018.
Building on the previous pilot sessions in Bangkok, Thailand, and Harare, Zimbabwe, the Costa Rican pilot provided an additional opportunity to test the manual's adaptability and effectiveness in different contexts, both from the perspective of facilitation, and with regard to its ability to build individual capacities for intercultural dialogue and understanding.
Over the course of three days, UNESCO led a training of trainers session with national authorities, local NGO leaders, educators and other community leaders, as well as two pilot sessions – facilitated by the newly trained local personnel – with over 70 participants from a broad cross-section of Costa Rica's population. The pilot sessions included a particular focus on indigenous groups, and community-level work for youth-focused violence prevention.
Ms Viviana Boza, Vice-Minister of Youth from Costa Rica, opened the proceedings, highlighting "the importance of this collaboration which allows us to enhance our comprehension of the   cultural differences and challenges facing Costa Rica to advance the resolution of intercultural and intergenerational conflicts".
Against the backdrop of growing cultural diversity and intercultural interaction within the sub-region, the methodology proposed in this manual provides an accessible activity based on story-telling to bring people together to reflect upon their differences and challenge their preconceptions. It provides a unique opportunity for participants to improve their capacity for empathy, tolerance, listening and understanding, and therefore reflect on sources of conflict and misunderstanding.
Indeed, given the serious global challenges facing humanity in the 21st century, learning how to live together is an imperative for advancing sustainable and inclusive development. To this end, learning to be intercultural competent – in other words, having the skills needed to enhance connections and understanding across difference – is essential.
The lessons learnt from this pilot session will inform final adaptions to the manual to maximize its relevance once publically released, including within the Latin American and Caribbean context. It also contributed to the building of a strong foundation of trained facilitators to help mobilize the manual's wide dissemination and use following its expected publication before the end of 2018.
Ballet and Opera Set Sail With Silversea in 2018 and 2019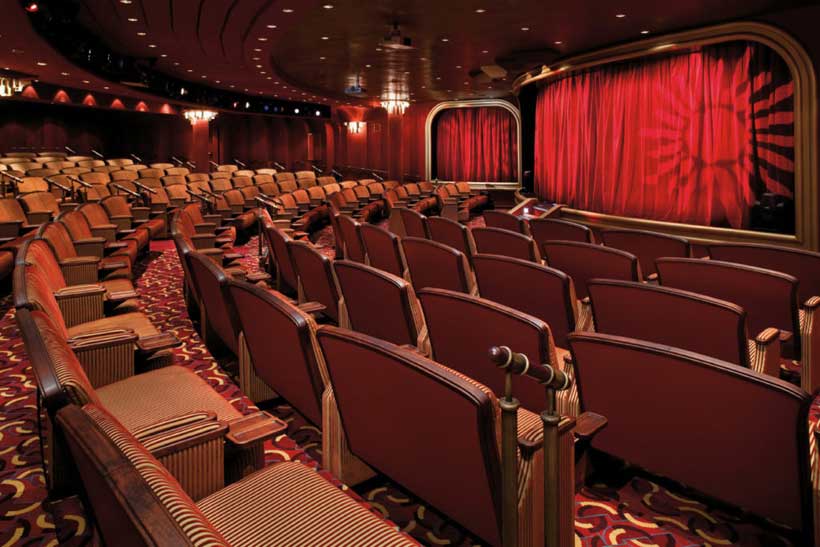 Ultra-luxury Silversea has announced a new collection of ballet and opera-themed sailings for 2018 and 2019. These Enriched Voyages, designed to blend culture and travel for a more immersive experience, will feature evocative opera shows performed by the world-renowned Accademia Teatro alla Scala and classic ballet performances by soloists from such legendary companies as the State Academic Bolshoi Theater of Russia. Along with lectures and Q&A sessions, guests will have the chance to mingle with the artists at a signature cocktail party.
"We are thrilled and honored to welcome such extraordinary talent from the performing arts," said Barbara Muckermann, Silversea's chief marketing officer. "I know our guests on these exclusive voyages will be both enriched and inspired by the exceptional onboard entertainment experience."
Based in Milan, Italy, Accademia Teatro alla Scala (La Scala Theater Academy) is one of the world's foremost performing arts academies. Its internationally renowned performers and instructors offer the highest level of artistic education for aspiring and gifted singers, dancers, and musicians from every corner of the world. Four soloists from its Academy of Lyric Opera and a piano accompanist will perform a selection of opera's most beautiful librettos for the enjoyment of Silversea guests aboard:
—Silver Muse departs September 28, 2018 on a 10-day voyage from Venice to Athens with calls in Rovinj, Dubrovnik, Corfu, Katakolon, Nafplion, Santorini and Rhodes. Early Booking Bonus fares start at $9,360 per guest.
—Silver Spirit departs April 25, 2019 on a 7-day voyage from Barcelona to Rome with calls in Porto Mahon, Alghero, Cagliari, Trapani and Sorrento. Early Booking Bonus fares start at $3,150 per guest.
—Silver Shadow departs October 22, 2019 on an 11-day, roundtrip voyage from Athens with calls in Mykonos, Crete, Kusadasi, Rhodes, Limassol, Haifa and Ashdod. Early Booking Bonus fares start at $4,230 per guest.
Daria Khokhlova and Artemy Belyakov, acclaimed ballet solo performers of the State Academic Bolshoi Theater of Russia, one of the world's most renowned ballet companies, are returning to Silversea for an exclusive engagement aboard Silver Muse's August 19, 2018 sailing from Venice to Monte Carlo. The 10-day voyage will visit Opatija, Dubrovnik, Valletta, Trapani, Olbia, Portofino and Livorno. Early Booking Bonus fares start at $6,480 per guest.
Silver Muse's March 21, 2019 voyage from Singapore to Hong Kong will feature soloists from a yet-to-be-announced ballet company. The 13-day voyage will feature calls in Koh Samui, Bangkok, Ho Chi Minh City and Da Nang. Early Booking Bonus fares start at $6,300 per guest.
L.U.C XP Urushi Year of the dog Artistic crafts share unique perspectives
The elegance, the refinement and the technical nature of the ultra-thin L.U.C XP Urushi watch have made it a cult model. Each year, Chopard draws inspiration from the repertoire of Chinese astrology to offer a fresh interpretation of its Urushi dial, an ancestral Japanese technique. Staging an encounter between beauty and precision, East and West, Chopard places creativity at the heart of cultural ties and of its commitment to perpetuating traditions.
2018 marks the celebration of the Year of the Dog. Its iconography, its universal symbolism and its mythological strength are showcased in an exceptional L.U.C watch issued in an 88-piece limited series: The L.U.C XP Urushi –Year of the dog. This masterpiece of fine craftsmanship began with an encounter between two perspectives. That of the Urushi master and of the master-watchmaker at Chopard Manufacture in Fleurier, both intently focused on their work. The deft hands decorating the dial of the L.U.C XP Urushi, just like those capable of developing and producing the L.U.C 96.17-L calibre, perpetuate time-honoured skills bearing authentic testimony to their respective cultures. Together, they celebrate the Year of the Dog, the 11th sign of the Chinese zodiac, for a year dedicated to generosity and loyalty.
Generosity meets loyalty
In the Chinese zodiac, each sign is the expression of a distinctive nature. The entire range of qualities associated with the dog is thus reflected in the L.U.C XP Urushi – Year of the Dog watch. Eager for justice, sensitive and faithful by nature, dogs devote all their strength to serving others, without ever impinging on others' freedom. Their devotion withstands every trial and when they love, it is for life. They also cultivate an attitude to work based on commitment, personal involvement and a serious-minded attitude that implies making the most of individual skills, giving true meaning to their existence, and basically leading a useful, honest and consistent life. Dogs are builders and protectors demonstrating unfailing loyalty. Chopard has decided to embody this canine through a representative of the extremely beautiful Asian 'Akita' breed, depicted in a lush natural setting dotted with wild orchids and enhanced by the fluttering presence of a dragonfly, regarded as a lucky charm and a good omen.
Urushi: a time-honoured art
Urushi is an ancestral lacquer technique. Its name stems from the tree whose resin is patiently harvested, once a year, in very small quantities. Three to five years after being collected, the resin is treated in such a way as to become a highly resistant lacquer applied in a number of extremely fine layers. The Urushi Master then imprisons within it a number of tiny iridescent particles that endow it with distinctive depth, luminosity, and exquisitely fine nuances. Only a rare few artists have the skills required to perform this technique. Chopard called upon Master Kiichiro Masumaro to oversee the creation of the L.U.C XP Urushi dials. He is recognised as a master of his art and has been raised to the status of "national human treasure" in Japan. The dials were executed by the Urushi Grand Master Minori Koizumi. For this collaborative endeavour, Chopard secured the services of the Yamada Heiando company, official purveyor to the Japanese imperial family.
An exceptional watch Manufacture
An exceptional movement was needed to give life to this dial. At the heart of the ultra-thin case measuring 39.5 mm in diameter and 6.8 mm thick beats the mechanical self-winding L.U.C 96.17-L movement. Equipped with two barrels ensuring a 65-hour power reserve by means of Twin® technology, this calibre achieves the feat of fitting inside such a slim case thanks to the off-centred 22-carat gold micro-rotor. It is bevelled, engraved and guilloché, while the bridges are adorned with Côtes de Genève. This sophisticated movement decoration and finishing is performed by expert hands at Chopard Manufacture in Fleurier, in accordance with the highest aesthetic quality standards of traditional watchmaking. The calibre is visible through the transparent exhibition back of the 18-carat rose gold case. A single glance reveals a tradition and a fascinating range of deft skills ranging from Switzerland to Asia, shaping the frontiers of a universal dialogue revolving around the spirit of excellence.