Two Alt-right White Supremacists Granted White House Press Passes
[yt_dropcap type="square" font="" size="14″ color="#000″ background="#fff" ] F [/yt_dropcap]reelance journalist Mike Cernovich and Cassandra Fairbanks, a reporter for Russian news outlet Sputnik, posed for a picture behind the podium in the White House briefing room where they can be seen making a hand sign that can be used to signify "white power." The Anti-Defamation League (ADL) has characterizes the symbol as a "racist hand sign."
"Just two people doing a white power hand gesture in the White House," Fusion senior reporter Emma Roller tweeted, alongside a screenshot of the picture. Ms Fairbanks, however, claims the hand gesture was not a reference to the white power movement. She pointed to her partial Puerto Rican heritage as evidence that she cannot possibly be a white supremacist.
"White power!!!!!!! Except I'm Puerto Rican. Can it be PR power?!" she tweeted. The symbol, however, has become more contentious with the rise of the alt-right – a far-right contingent in the United States that rejects both mainstream conservatism and liberal ideologies. The self-proclaimed founder of the alt-right, Richard Spencer, is a well-known white supremacist.
Alt-right journalist Lucian Wintrich, a writer for The Gateway Pundit, sparked outcry when he flashed the symbol in a similar picture at the White House in February. Notorious alt-right personality Milo Yiannopoulos also frequently flashes the symbol.
The resurgence of the symbol may be traced back to a popular alt-right meme, known as "smug Pepe," which began circulating on alt-right, pro-Trump message boards in 2015.
Fairbanks gained notoriety when she moved from supporting Senator Bernie Sanders to supporting Trump for president. She now frequently speaks out against Islamic terrorism and the Black Lives Matter movement. Her employer, Sputnik, applied for White House press credentials last month. Mr Cernovich is the founder of the men's rights blog Danger & Play, and author of the book "MAGA Mindset: Making YOU and America Great Again."
Obviously racism and white supremacy is alive and thriving within this administration.
Comey treated in Thuggish Mafia Style by the White House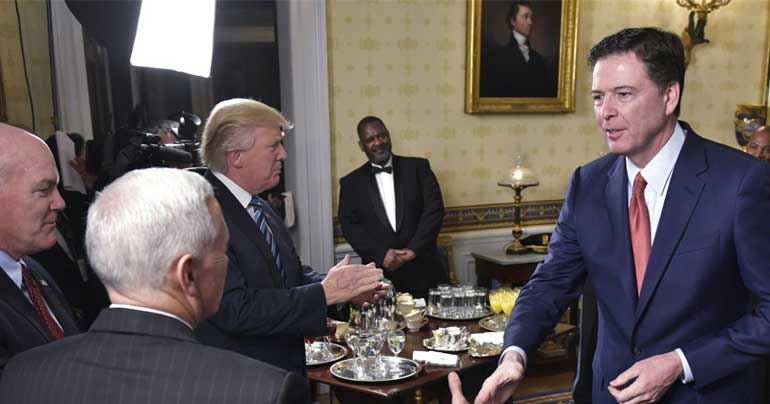 Former FBI Director James Comey is furious at the lack of respect the White House has showed him by the way he was fired, worthy of a Mafia operation, sources confirm.
Trump's Dumb Ideas for Economic Growth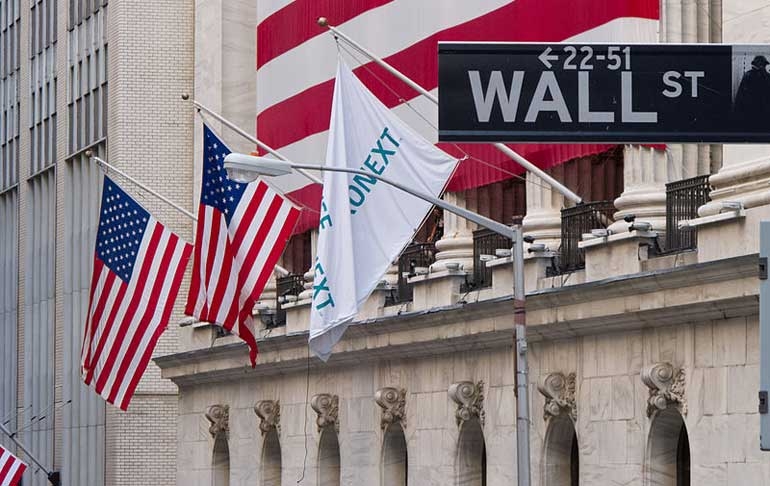 [yt_dropcap type="square" font="" size="14″ color="#000″ background="#fff" ] I [/yt_dropcap]f there's an economic idea that Donald Trump and his economic advisers continually reiterate it is that slashing taxes inevitably leads to economic growth. Let's see how true this idea is.
The Demeaning of the Office of the President
[yt_dropcap type="square" font="" size="14″ color="#000″ background="#fff" ] C [/yt_dropcap]NN has recetnly reported that President Trump's latest anti-media attacks "are beneath the dignity of the office of the President." In an interview with Time magazine, Trump insulted CNN's Chris Cuomo and Don Lemon and criticized MSNBC's Joe Scarborough. He also called CBS late-night host Stephen Colbert a "no-talent guy."