Pro EU Emmanuel Macron elected president of France 2017
[yt_dropcap type="square" font="" size="14″ color="#000″ background="#fff" ] E [/yt_dropcap]mmanuel Macron was elected president of France on May 07 with a business-friendly vision of European integration, defeating Marine Le Pen, a far-right nationalist who threatened to take France out of the European Union (EU) to be the second European nation to be out of EU by following Brexit.
The 39-year-old former investment banker, who served for two years as economy minister but has never previously held elected office, will now become France's youngest leader since Napoleon with a promise to transcend outdated left-right divisions. The projections, issued within minutes of polling stations closing at 8 p.m showed Macron beating Le Pen by around 65% to 35 – a gap wider than the 20 or so percentage points that pre-election surveys had pointed to.
Macron, the 48-year-old's share of the vote was set to be almost twice that won by her father Jean-Marie, the last National Front candidate to qualify for a presidential runoff, who was trounced by Jacques Chirac in 2002.
Against mainstream politics
Emmanuel Macron is a former investment banker who has won Presidency and for the first time will hold an elected office. Running as an independent, Macron formed the "En Marche Party" after serving as economics minister under French President Francois Hollande. He has described himself as "pro European Union and pro immigrant."
Macron describes himself as being pro European Union. In his political rallies, Macron encourages supporters to wave both the French tricolor and the European Union flags. One commentator remarked: "He is the man Europe wants".
So much so that European commission president Jean-Claude Juncker broke protocol of staying neutral and publicly congratulated Macron for winning the first round against Marine Le Pen. A commission spokesman later clarified that according to the EU, the decision facing the French electorate "was a fundamental one", between Macron, who represents pro-Europe values, and Le Pen, who "seeks its destruction".
Macron was expected to be propelled to power an estimated 8.25 million voters switching their allegiance from also-rans Jean-Luc Mélenchon, Benoit Hamon and Francois Fillon. The centrist candidate won 23.9 per cent of the first round of voting and looks set to win 60 per cent of the final round on May 7. Marine Le Pen came second in the initial vote with 21.4 per cent, and is predicted to score 40 per cent in the second round.
When the race to win the French presidential election has entered its final days and first round with Emmanuel Macron and Marine Le Pen both vying to win over it wasn't quite clear whom the electorate as voters wanted to choose. The two candidates face off in the second round on May 7, where Macron is widely tipped to become the president of France – he would take 65 per cent of the vote in a second-round run-off against Le Pen.
People have lost trust in the existing mainstream parties. It was expected that Macron – a centrist – should be able to attract a wider spectrum of second-round voters than Le Pen, pulling in left-leaning voters from Hamon and Mélenchon as well as those leaning to the right that voted Fillon in the first round.
Marine Le Pen
Ms Le Pen is the outsider with odds of 13/2, however most bets have been placed on the far-right candidate. Le Pen's high-spending, anti-globalization 'France-first' policies may have unnerved financial markets but they appealed to many poorer members of society against a background of high unemployment, social tensions and security concerns.
The market for the Next President naturally exploded into life on polling day and with the race narrowed down to the last two there is still plenty of bets coming in. Macron had a very clear lead over Le Pen once votes were counted and he was trading as the strong odds-on favourite with an 88% chance of winning. Despite this fact, Le Pen accounted for 70% of bets placed since the first round but remains trading at 13/2, so the bets being placed on her are likely to be small punts from bettors expecting the type of last minute upset world has become accustomed to in recent politics.
Marine Le Pen performed much better this time as she achieved her highest vote shares in the North East of France when she failed to make the second round in 2012. It was no different this time around with there being a clear East-West divide in the way that the country voted. Le Pen attracted her highest vote share in the department of Aisne, to the North East of Paris. More than one in three votes went to the Front National leader in Aisne – double the number that went to Macron.
However, support for Le Pen within Paris was conspicuous by its absence. Fewer than one in 20 voters cast their ballots for the far-right leader. This is a lower proportion than who did so in 2012. Three days on from a terror attack in the capital that claimed the life of a police officer, it makes Paris one of just four areas of the country where Front National support fell compared to 2012. Macron scooped up 34.8 per cent of the vote in Paris, his strongest area of support.
Aside from in Paris, though, Macron's vote share tended to be higher in the North western areas of France; areas like Ille et Vilaine and Finistere in Brittany.
Ms Le Pen has announced that she is temporarily stepping aside as the National Front leader in a last-ditch attempt to win voters on a non-partisan platform. "This evening, I am no longer the president of the National Front. I am the candidate for the French presidency," she said.
Candidates support Macron
Immediately after the first round of voting, Fillon and Hamon urged supporters to back Macron in order to prevent a Le Pen presidency. Fillon, once the favourite to win the election, said in his concession speech: "The National Front has a history of violence and it would bankrupt France, especially by plunging us into EU chaos and taking us out of the Euro," he said. "Extremism can only give rise to division within France and so I urge you to vote against extremism."I will vote for Emmanuel Macron, it's my duty."
A massive 72 per cent (1.65m) of his supporters now said they will back Macron, with just two per cent (45,000) switching to Ms Le Pen and 26 per cent (595,000) abstaining. Jean-Luc Mélenchon stopped short of endorsing Macron, but has launched a poll of his supporters.
Forty-three per cent of Fillon voters (3.1m) switched plan to vote for Macron, with 31 per cent (2.23m) supporting Ms Le Pen and 26 per cent (1.87m) abstaining. Hamon echoed his words, calling the National Front "an enemy of France".
Macron the consensual candidate
The second round is important as the top two candidates fight the final results. The top two candidates Macron and Marine faced off in a second run-off on May 7. Of the nine elections since the first direct presidential election in the Fifth Republic in 1965, three have seen the winner of the first round lose out in the second. This led to the elections of Valéry Giscard d'Estaing in 1974, François Mitterrand in 1981 and Jacques Chirac in 1995.
The consultation was sent to 450,000 registered supporters, and says: None of us will vote for the far-right. Half of Mélenchon voters polled by PrésiTrack plan to vote for Macron, which translates to 3.5 million extra votes. Another 18 per cent (1.27m) are set to back Ms Le Pen and 32 per cent (2.2m) plan to abstain.
When asked who they thought will be elected as president, 80 per cent said Macron with just 16 per cent backing Ms Le Pen. When asked who they would like to see elected, 59 per cent said Macron and 33 per cent said Ms Le Pen.
Macron has vowed that he would be "a president of all the people of France". In recent days his campaign has been overshadowed by fresh attention of his marriage to Brigitte Trogneaux – his former high-school teacher who is 24 years his senior.
Macron has been the bookies' favourite to become president, with the last average of the polls before the election showing him considerably ahead of Le Pen. For those who have lost faith in political polling, asking people who are prepared to put their money where their mouth is the best way to predict elections.
Observation
Emmanuel Macron 's emphatic victory, which also smashed the dominance of France's mainstream parties, will bring huge relief to European allies who had feared another populist upheaval to follow Britain's vote to quit the EU and Donald Trump's election as US president.
Macron will be sworn into office as the French president. It was a record performance for the National Front, a party whose anti-immigrant policies until recently made it a pariah in French politics, and underlined the scale of the divisions that Emmanuel Macron must try to heal.
Macron's immediate challenge will be to secure a majority in next month's parliamentary election for En Marche! (Onwards!), his political movement that is barely a year old, in order to implement his program. However, at least one opinion poll published in the run-up to the second round has indicated that this could be within reach.
After Brexit, the election of Donald Trump and the 2015 General Election, many now believe that political betting markets can better predict elections, relying on the wisdom of a crowd of punters to sort and weigh all the probabilities.
Macron is determined to implements "reforms" into the European Union, which would include having a common budget, finance minister, working together on defence and perhaps the biggest project: strengthening the Euro. "The euro is a weak deutsche mark," Macron has said. "The status quo is synonymous, in 10 years' time, with the dismantling of the euro." "The truth is that we must collectively recognize that the euro is incomplete and cannot last without major reforms. It has not provided Europe with full international sovereignty against the dollar on its rules. It has not provided Europe with a natural convergence between the different member states," he added.
Macron has also said he was "wary of globalization" as "not everyone respects the rules so we will turn the protection of European industry into one of the major pillars of reinventing the EU." He is also determined to make Paris a rival to London when it comes to banking and finance, which will inevitably cause friction with the UK.
Some believe that a Macron win would end the populist wave that seemed to be making its way around the world after Brexit and the Trump win. That might be premature. However, Macron wants closer ties with the West and is seemingly wary of Vladimir Putin, which would be music to the ears of prominent leaders.
An Austro-Franco-German Proposal for a European Post Covid-19 Recovery Programme
The conference named "75 years of Europe's Collective Security and Human Rights System", which took place on the 1st of July at the Diplomatic Academy of Vienna, brought together experts related to the reality of the Old Continent and its Union over the course of the past 75 years of its post-WWII anti-fascist existence. It was jointly organized by four different entities (the International Institute for Middle East and Balkan Studies IFIMES, Media Platform Modern Diplomacy, Scientific Journal European Perspectives, and Action Platform Culture for Peace) with the support of the Diplomatic Academy of Vienna, numerous academia supporting and media partners.
The conference gathered over twenty high ranking speakers from Canada to Australia, and audience physically in the venue while many others attended online – from Chile to Far East. The day was filled by three panels focusing on the legacy of WWII, Nuremberg Trials, the European Human Rights Charter and their relevance in the 21st century; on the importance of culture for peace and culture of peace – culture, science, arts, sports – as a way to reinforce a collective identity in Europe; on the importance of accelerating on universalism and pan-European Multilateralism while integrating further the Euro-MED within Europe, or as the Romano Prodi's EU Commission coined it back in 2000s – "from Morocco to Russia – everything but the institutions".
The event itself was probably the largest physical gathering past the early spring lock down to this very day in this part of Europe. No wonder that it marked a launch of the political rethink and recalibration named – Vienna Process.
The panel under the name "Future to Europe: Is there any alternative to universal and pan-European Multilateralism? Revisiting and recalibrating the Euro-MED and cross-continental affairs", was focused on discussing the determinants of Europe's relations with its strategic Euro-MED and Eurasian neighborhood, the possible pan-European political architecture as well as on the forthcoming post-crisis recovery.
On the latter topic, the panelist Mario Holzner, who is the Director-General of the WIIW Austria, outlined the policy proposal on the post-pandemic European recovery programme, elaborated by his Viennese Institute in collaboration with the Paris-based research institute OFCE  and the German IMK Macroeconomic Policy Institute. The Recovery Fund recently proposed by the European Commission represents a benchmark in the era of stalled European integration, and during the unstable and precarious post-pandemic times it holds a crucial role for overcoming the immense political and economic crisis of 2020 . Following on much public debate about the recovery financing, which however has heretofore lacked the proposals for concreteprojects that the EU should allocate the funds into, it is now urgently needed to come up with these.
WIIW, OFCE and IMK, three research tanks dealing with economic topics, suggested two main pillars – an EU one, and a national one- for the spending of the Commission's recovery programme that reaches the amount of €2tn and is to allotted over a 10-year horizon. The spending of the EU pillar is to be channeled into the area of healthcare, eventually giving rise to a pan-European health project under the name Health4EU. Not least, another efficient allocation of the funds located in the programme'sEU pillar is to projects helping to mitigate the risks resulting from climate change, as well as to develop an EU-wide rail infrastructure that would substantively contribute to achieving the Commission's goals of carbon-neutrality at the continent.
Among other, the proposal introduces two ambitious transport projects- a European high-speed rail infrastructure called Ultra-Rapid-Train, which would cut the travel time between Europe's capitals, as well as disparate regions of the Union. Another suggested initiative is an integrated European Silk Road which would combine transport modes according to the equally-named Chinese undertaking.
Mr. Holzner's experts team put forward the idea to "electrify" the European Commission's Green Deal. Such electrification is feasible through the realisation of an integrated electricity grid for 100%-renewable energy transmission (e-highway), the support for complementary battery and green-hydrogen projects, as well as a programme of co-financing member states' decarbonisation and Just Transition policies. Together, the suggested policy proposals provide the basis for creating a truly sustainable European energy infrastructure.
From the national pillar, it should be the member states themselves who benefit from the funding allocation in the overall amount of €500bn. According to the experts from WIIW, these resources should be focused on the hardest-hit countries and regions, whereas it is imperative that they are front-loaded (over the time span of three years).
The overall architecture of the programme's spending, involving the largest part of the budget, needs to be focused on long-term projects and investment opportunities that would serve as a value added for the European integration, while also allowing to build resilience against the major challenges that the EU currently faces. The proposed sectors for the initiatives which could be launched from the EU's funding programme are public health, transport infrastructure, as well as energy/decarbonisation scheme. Accordingly, it is needed that the funding programme is primarily focused on the structural and increasingly alarming threat of climate change.
As stated in the closing remarks, to make this memorable event a long-lasting process, the organisers as well as the participants of this unique conference initiated an action plan named "Vienna Process: Common Future – One Europe." In the framework of this enterprise, the contributing policy-makers and academics will continue to engage in meaningful activities to reflect on the trends and developments forming the European reality while simultaneously affecting the lives of millions. The European system, formed over centuries and having spanned to a political and economic Union comprising 27 states, is currently being reconfigured as a result of numerous external factors such as Brexit, the pandemic, as well as the dynamics in neighbouring regions. All of these are engendering the conditions for a novel modus operandi on the continent, whereby it is in the best intention of those partaking at this conference to contribute to a more just, secure, and peaceful European future.
Britain, Greece, Turkey and The Aegean: Does Anything Change?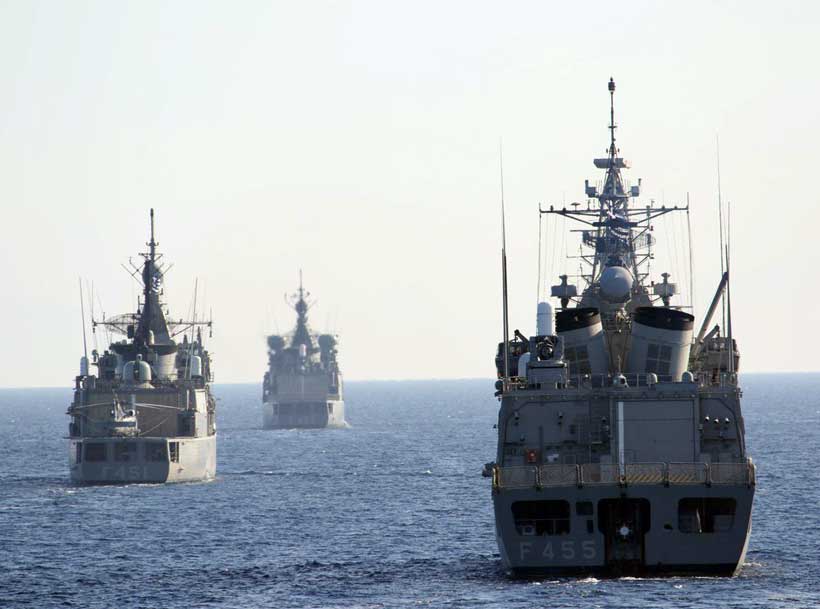 Since at least 1955, the Aegean Sea has long been an area of contention between local powers Greece and Turkey on the one hand, and the US-UK-Israeli strategic axis on the other, with the Soviet Union and then Russia defending its interests when necessary, since the Aegean cannot be separated from the Eastern Mediterranean as a strategic whole, nor from Syria, Cyprus, Egypt, Palestine and Israel. In this essay, we shall, by using original documents, unravel the background to the present media hysteria over a potential war between Greece and Turkey.
Mental Underpinning
As Giambattista Vico, beloved by James Joyce, wrote, the world moves between periods of order and disorder. At the moment, there certainly seems to be a surfeit of disorder or, in the words of some attention-grabbing media pundits, chaos. We should also bear in mind Francesco Guicciardini's dictum that things have always been the same, that the past sheds light on the future, and that the same things return with different colours. The current Aegean clash between Greece and Turkey is no exception. Let us look briefly at British policy to gain a more realistic insight into what is really happening, and slice through the emotional and warlike rhetoric emanating mainly from President Erdogan, emphasising as it does Ottomanism and Sunni Mohammedanism (thus undermining Kemalism), and in turn holding NATO to ransom, and distracting the Turkish people from an impending economic crisis.
British Imperial Origins
The origins of Turkish claims go back to Britain bringing Turkey into the Cyprus question in 1955, in breach of Article 16 of the Treaty of Lausanne, and then helping Turkey with its propaganda.1 This enabled Turkey to link the Cyprus issue to unfounded claims in the Aegean. Let us look more closely at British policy.
In 1972, Turkey was threatening Greece over its legitimate building of a radar station on Limnos, first for national defence purposes, and then integrated into NATO's radar network. Britain recognised Greece's objections to Turkish sabre-rattling: the Head of the FCO's Southern European Department (SED) consulted Western Organisations Department (WOD), including the comment 'what looked prima facie like a strong Greek case in law'.2 In a typical bout of taking French leave of the problem, WOD replied: 'The last thing that we want to do is to find ourselves playing any part in it'.3 Thus, the rights and wrongs of the case were irrelevant to the FCO. Non-involvement was the order of the day.
But internally the debate continued. On 28 September, an FCO legal adviser wrote: 'My preliminary view is that I agree with the Greek contention that when the Montreux Convention entered into force the provisions of the Lausanne Straits Convention concerning the de-militarisation of Lemnos terminated. I am of this opinion because of the plain words of the two treaties in their context and in the light of their object and purpose.'4
In the event, the issue was fudged, and war was avoided. But the claims remained, to be resuscitated whenever it suited Turkish foreign policy, as in 1975 and in the wake of the invasion and occupation of over one third of Cyprus. Turkey expanded its claims to cover several Greek islands. Again, in private, the FCO revealed the absurdity of the Turkish claims, with the Head of Chancery at British Embassy in Ankara writing: 'Another example of perhaps typically Turkish thinking on this occurred when I was discussing this subject with Mr Dag, a First Secretary who works to Mr Süleymez […] He said that all that was needed for progress was that the Greeks should give in! I was left with the impression that reference to the International Court was still seen as something rather irrelevant and that the Turks hankered firmly, however unrealistically, for a bilateral solution. This is perhaps not surprising as they can presumably not have very much confidence in winning their case at the Court on its merits alone.'5 In this connexion, Henry Kissinger also pressurised the British Prime Minister to water down a draft UN resolution, so as to appear less supportive of the Greek position.6
The British position can be seen even more plainly in an FCO brief in 1977: 'It happens that the British Government's view of the issue is much closer to the Greek than the Turkish view. In particular, Britain supports the entitlement of islands to have a continental shelf.'7
The backstage reality is however better encapsulated in the following extract from an FCO paper: 'We should also recognise that in the final analysis Turkey must be regarded as more important to Western strategic interests than Greece and that, if risks must be run, they should be risks of further straining Greek rather than Turkish relations with West.'8
At the Moment
The question arises as to whether anything will alter intrinsically in Greek-Turkish relations and in Anglo-Saxon support for Turkey. We are currently witnessing a repeat of previous illegal Turkish actions in the Aegean. France, as often in the past, tends to support Greece more openly, and now Italy has joined in a naval exercise with the French and Greeks. Germany is more difficult, as it still seems to place its enormous business interests in Turkey (its ally in the Great War), including large arms sales, above international law. Britain, the US's acolyte in the Eastern Mediterranean, is enjoying the possibility of a Franco-German EU-weakening split, as it always has.
If it does however come to serious push and shove, Germany will have to succumb to the French view on Turkish law-breaking, since the EU depends more than ever on the Franco-German axis, and irritated commentators are starting to make comparisons between the Nazi genocide of Jews and Turkey's genocide of Armenians and others. This is likely to have an effect on the German institutional psyche, still intent on being seen to be humanitarian, to balance the horrors perpetrated in the past. This leaves us with a potential disagreement between the Franco-German axis and thus the EU (even with a Germany being reluctant to criticise Turkey too obviously) on the one hand, and the US-UK-Israel axis on the other. Although the US is still trying, with the UK (and, until recently, Germany) to force Greece and Turkey to talk to each other on an equal footing, this is precisely what Turkey wants, so as to avoid its claims going to the International Court at the Hague. Russia, although happy to see two alleged NATO allies talking about war against each other, and undermining an organisation that it sees as obsolete and a threat to world peace, would not like to see major disorder on its southern flank, as this could affect its strategic interests in Syria and the region as a whole, interests that are considered by many to more legitimate than those of the US, thousands and thousands of miles away.
The only question is whether there will be another international fudge – which means only postponing the problem – or whether UN Law of the Sea will prevail (of course Turkey has not signed the UNLOSC Convention) and put Turkey in its place, with a concomitant return to Kemalism and friendship with neighbours, or even a weakened but less jingoistic Turkish state.
Footnotes
1 – Mallinson, William, Cyprus: a Modern History, I.B. Tauris, London and New York, 2005, 2008, and 2012 (now Bloomsbury), pp. 22-25.
2 – Hitch to McLaren, minute, 7 September 1972, BNA FCO9/1525, file WSG 3/318/1, in Mallinson, William, Britain and Cyprus, Bloomsbury Academic, 2020.
3 – Ibid., Ramsay to McLaren, minute, 13 September 1972.
4 – Ibid., Wood to Hitch, minute, 28 September 1972.
5 – Fullerton to Wright, letter, 28 September 1975, BNA FCO 9/2233, file WSG 3/318/1.
6 -Telephone conversation between Kissinger and Callaghan, BNA PREM 16/1157.
7 – FCO brief, May 1977, BNA PREM16/1624.
8 – 'British Interests in the Eastern Mediterranean', FCO paper prepared by South East Europe Department, 11 April 1975, BNA FCO 46/1248, file DP1/516/1.
From our partner RIAC
From Intellectual Powerhouse to Playing Second Fiddle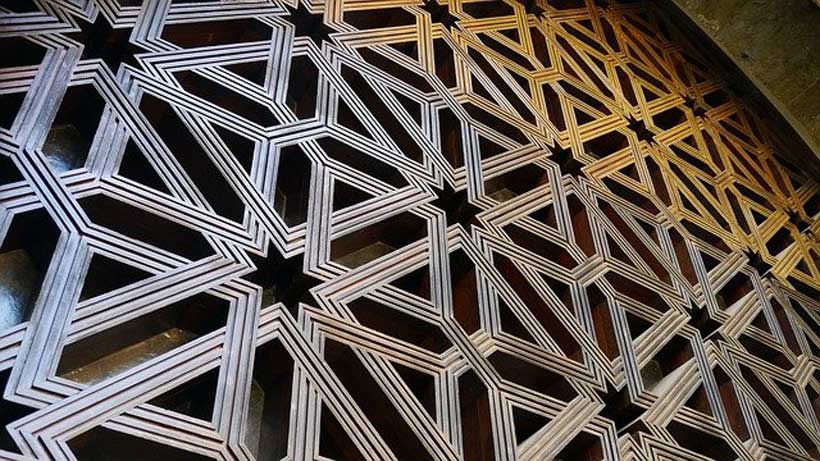 A multi-ethnic, multi-religious culture built Spain into an intellectual powerhouse so much so that after the reconquesta scholars from various parts of Europe flocked there to translate the scientific and philosophical works from classical Arabic into Latin triggering the European renaissance.
But soon there were other changes. The Holy Office of the Inquisition was born. Muslim dress, Arab names and the Arabic language were outlawed. A new inferior class of people emerged – Moriscos. They were Muslims who had converted to Catholicism under threat, usually of exile and loss of property. Many of course continued to practice Islam in secret.
Discrimination and mistreatment led to Morisco rebellions which were crushed. Eventually they were forced into internal exile to the northern provinces of Extremadura, La Mancha and New Castile where there was greater tolerance particularly in La Mancha.
In Toledo, the area around the cathedral gained fame as an informal school of translators. Often Morisco, these translators' services were available to scholars or others requiring translation of Arabic texts. It is here that the narrator of Cervantes' epic Don Quixote of La Mancha finds a translator for an Arabic manuscript, a supposedly historical account of Don Quixote's adventures. The author of the fictional text is Cide Hamete Benengeli, a name that is clearly of a Morisco. If Spain was busy making Moriscos a non-people, Cervantes was reminding them of their heritage.
In 1492 when the last Arab Emirate (Grenada) was relinquished to Catholic Spain the treaty signed promised Muslims the right to their way of life in perpetuity. Their Catholic Majesties Ferdinand II and Isabella I soon reneged on the deal. Restrictions, internal exile, discrimination and forced conversions were the result. But even the converted were not safe. As Ottoman power expanded to the Mediterranean, Spain felt threatened. Morisco loyalty became suspect and in the early 17th century they were expelled from Spain as were the Jews. So ended 900 years of coexistence, fruitful and friendly that changed to suspicions and final expulsion under Catholic Spain.
And what of Spain? Having lost its intellectual dynamism, it took its brand of intolerant Christianity to the Americas and added it to European diseases to which the people there had no immunity. A devastated but Christianized population was the result. Time and immigration have changed demographics. A majority of Argentines for example have Italian ancestry; German influence in Chile which encouraged immigration from there in the 19th century is another example.
Our own Ferdinand and Isabella composite resides in the White House with a good chance he will not next year. Life will go on and people will continue to practice the religion of their birth or choice.