ISIS Drones: Evolution, Leadership, Bases, Operations and Logistics
Asaad Almohammad, Ph.D. & Anne Speckhard, Ph.D.
[yt_dropcap type="square" font="" size="14″ color="#000″ background="#fff" ] T [/yt_dropcap]he use of drones by terrorist organizations has been documented for over a decade [[1],[2], & [3]]. During November 2004, Hezbollah used Mirsad-1, an Iranian made drone, for reconnaissance over Israeli territories, for 20 minutes without being intercepted. Hezbollah operatives managed to fly the drone back to Lebanon.
It is reported that Hamas, the Palestinian terror group, had a development and storage facility for drones that were destroyed by the Israel Air Force during mid-November 2012 [[4]]. By mid-July 2014, Hamas also used Ababil-1, an Iranian made drone, which was shot down by the Israeli forces [[5]]. Furthermore, Palestinian Islamic Jihad, another designated terrorist organization, was able to hack the video feeds of the Israeli's army drones for the period from 2011 to 2014 [[6]].
The first successful and significant use of drones to attack rival forces by a non-state actor has only occurred recently. It was carried out by Hezbollah agents in Arsal, Syria during late September 2014 in which their aerial attack targeted and killed 32 fighters of al-Nusra Front, al-Qaeda' affiliates in Syria. More recently, ISIS began using drones to drop Improvised Explosive Devices (IEDs), most often grenades, to successfully hit enemy targets.
Rep. Duncan Hunter (R-CA) commented to The Washington Times on ISIS's use of IED loaded drones [[7]] [[8]]:"In the end the IEDs are the terrorist's artillery… This is not rocket science. This is a natural progression for IEDs. This isn't crazy stuff that this is happening now. We should have seen this coming."
Indeed, terrorist organizations' obsession with drones is not new.
Hezbollah, a Shiite militia, and Hamas, a Sunni jihadi group and an affiliate of the Muslim Brothers, are both supported by the Iranian regime. Their drones, both the units and the training to operate them, are also Iranian sponsored. Unlike these two terrorist organizations, ISIS developed its drone program using off-the-shelf commercial drones and there is no evidence that they relied on any state actors in improving such capabilities. As ISIS started to appear on the defeat, the group increasingly began to release materials on its drone-based operations, including surveillance, command and control, and attacks. These published pictures and videos were largely employed for propaganda purposes.
By February 2017, ISIS drones became the sexy new topic among ISIS' sympathizers and nemeses, instigating the discussion, debate, and projection of the nature and employment of these weapons in potential terrorist attacks. Alarmed by the current and potential danger of drones as a tool of terror, this report is devoted to collecting intelligence on drone-related operations within ISIS-held territories in Syria. Before presenting the obtained information, a review of the jihadi group's activities and operations regarding this program is instrumental to inferring the current and future implications of ISIS' progression in this area.
ISIS' Use of Drones
In this section ISIS drones' capabilities and activities are summarized based on a wealth of available open-source information. ISIS' documented use of the technology has been covered thoroughly by commentators, analysts, and academics. The following list presents a chronological summary of ISIS' rapid progression and utilization of drones across Iraq, Syria, and Libya for the period spanning August 2014 to March 2017:
The National Defense Magazine reported on a YouTube video showing one of the first instances of the use of drones by ISIS in late August 2014 [[9]]. The video showed aerial footage of army bases in the close vicinity of Raqqa city. The National Defense Magazine argued that ISIS' utilization of the technology would allow the jihadi group to gain situational awareness and use more advanced propaganda material.
In a video released during early September 2014 [[10]], an ISIS operative claimed that the group used drones in surveilling and collecting intelligence on the Tabqa Military Airbase, Raqqa before they launched an assault and seized it from al-Assad's forces. A propaganda video that was released by al-I'tisam, a media company of ISIS, on the 9th of September 2014 showed some reconnaissance footage that seemed to be taken by ISIS operatives before they attacked the base [[11]].
ShamiWitness, a major twitter account that used to spread ISIS propaganda and methods, shared a guide providing beginners with instructions on how to start building multi-copter drones during mid-October 2014 [[12]].
In early September 2014, ISIS captured and released aerial footage of a terrorist attack that targeted fighters in the Kurdish town of Kobane, Syria [[13]]. The video, taken by an ISIS drone, was used for propaganda purposes.
In late January 2015, ISIS agents and/or sympathizers tweeted a link to a document that commented on the shortcoming of ISIS' drones, argued the justifications behind the downing of the drones by rival forces, recommended different commercial drones, and provided instructions and resources on how ISIS can modify and improve its current drones [[14]].
In early April 2015, ISIS released a video of an archaeological site, claiming the site had pagan idols, which they intended to destroy [[15]]. An ISIS drone took the opening footage. On two other separate occasions during early April 2015, ISIS claimed, through a released video and a picture, to have used its drones in reconnaissance missions to coordinate its attacks on an oil refinery in Baiji Iraq [[16]] and Ain Sheep checkpoint in Idlib governorate [[17]].
In mid-December 2015, ISIS used a drone to film a suicide mission in Anbar province, Iraq [[18]].
In early January 2016, an ISIS-released pictorial report surfaced online [[19]]. That report showed footage taken by an ISIS drone that was used to plan an attack on an Iraqi militia camp in the close vicinity of Fallujah. Moreover, during early January 2016, ISIS released a video captured by drones showing suicide missions in al-Anbar, Iraq [[20]].
In late January 2016, ISIS released a video of the Benghazi battle in Libya. The video was largely used to threaten forces fighting ISIS and other Islamists factions [[21]]. In the video an operative appeared to be using a smartphone to control a drone that captured footage of the battle.
In late February 2016, ISIS launched a Telegram channel to connect to and use the knowledge of scientists and engineers who sympathize with the militant group [[22]]. That channel discussed topics related to the assembly and development of ISIS' drones, including remote control of missiles.
In mid-May 2016, ISIS released a picture taken by a drone that captured an attack in the close vicinity of Ramadi, Iraq [[23]]. In late May 2016, a photo of ISIS's operatives using a computer to control a drone during an attack on Iraqi forces in Fallujah surfaced in an announcement made by A'maq, ISIS' news agency [[24]]. Moreover, ISIS also released a video that had scenes that had been captured by a drone [[25]]. The footage featured the assault on Peshmerga forces in the north of Mosul, Iraq on the 3rd of May 2016. During that attack Charles Keating, a U.S. Navy SEAL, was killed. In addition, during late May 2016, ISIS released a picture that included drone footage of its attack on Peshmerga forces in Ninawa, Iraq [[26]].
In early July 2016, the Pentagon reported that ISIS was using drones equipped with full-motion cameras and IEDs [[27]].
In late September 2016, ISIS released a video of a suicide attack on an Iraqi military base that shows drone footage of Belgian ISIS militants before carrying out the mission [[28]]. The video shows a Belgian jihadi, among others, calling for European Muslims not to fear death and to conduct similar attacks in the name of ISIS.
In early October 2016, the Iraqi forces announced that they downed a drone belonging to ISIS in the south of Mosul [[29]]. The drone was reported to be carrying out a reconnaissance mission to surveil Iraqi forces' advancement towards ISIS strongholds.
In mid-November 2016 ISIS released a video showing its operations against Iraqi forces that were advancing to retake Mosul [[30]]. The film is full of drone footage that capture ISIS' suicide attacks.
In early December 2016, a video released by ISIS showed a more systematic and professional use of its drones in a raid in the close vicinity of Mosul, Iraq [[31]]. During that period, ISIS released drone footage of two operations, one that captured footage of an attack on Turkish and Syrian rebel forces around al-Bab Aleppo [[32]] and the other against the Iraqi Popular Mobilization Forces west of Mosul [[33]]. Moreover, in mid-September 2016, a pictorial announcement of suicide attack in the vicinity of Benghazi, Libya was released. That image showed drone footage of the operation [[34]].
In early January 2017, ISIS released a film that contained drone footage [[35]] praising the suicide missions that were carried out by foreign and local jihadis during the battle for Mosul. In late January 2017 ISIS released a propaganda video showing its drones dropping grenade-sized munitions on Iraqi soldiers and tanks [[36]]. The video captures the damage caused by the bombs and claims that ISIS drones have become a nightmare for the forces battling the militant jihadi group. Moreover, during that period ISIS released another video showing an operation in which a drone dropped a bomb on a military site in Iraq [[37]].
In early February 2017 ISIS released propaganda posters on Telegram and social media platforms. One of the posters features ISIS drones attacking and destroying U.S landmarks [[38]]. During early and mid-February 2017, ISIS released a flood of images of the damage caused by its combat drones across Iraq and Syria [[39], [40], & [41]], using them as propaganda material. In mid-February 2017, ISIS operatives or sympathizers started to call for the use of drones to target civilian populations, places of worship, and infrastructure (e.g., power grid), among other targets, in the West, Middle East, and North Africa [[42]]. This is no small thing given that when ISIS called for use of vehicular rammings and knife attacks a spate of them followed across Europe and elsewhere. Similarly when al-Qaeda and later ISIS repeated instructions for pressure cooker bombs and other homegrown attacks these calls were also heeded, although to a lesser extent.
Moreover, ISIS also released a video using areal footage taken by its drones [[43]]. That video featured Iraqi and Syrian ISIS bombers, including two Yazidi children, carrying out suicide missions. In addition, ISIS operatives or sympathizers shared photos on Telegram that featured ISIS combat drones carrying out attacks during night time [[44]]. In February 2017, ISIS released a video showing their operatives in Salah Al-Din, Iraq learning how to modify and weaponize drones [[45]].
In late March 2017, an Arab media outlet released an original file, which had been obtained from a hard a drive taken from ISIS headquarters in northern Syria, that showed Fadhel Mensi, a Tunisian national known in ISIS circles as Abu Yusri Al-Tunisi, who is an ISIS engineer working on increasing the weight that the drones could carry to 20 kilograms [[46]] increasing the damage they could do by dropping larger payload IEDs.
As mentioned earlier, ISIS developed its drones program without any support from state actors. That sets the jihadi militant group apart from terrorist organizations sponsored by Iran. Moreover, the program has been used to improved ISIS' effectiveness on the battlefield since August 2014. The brief summary of ISIS' employment of drones indicates that the group has rapidly improved its experience in using drones and has managed to improve its combat experience through use of the technology in surveillance missions, command and control, and in carrying out attacks against rival forces. The above review shows that the program has been largely used to harm the enemies of ISIS, but even more so to produce propaganda material to make ISIS look strong versus weakened under enemy assault and to instill fear in its rival forces, boost the morale of its own fighters and supporters, improve its brand, and increase recruitment. The material was also employed to provide its sympathizers across the globe with the knowledge required to use a cheap, non-suicidal tool of terror. The odds of drones being used by lone wolves in the West should alarm many [[47]]. There is a wealth of guides and instructions online, distributed by ISIS, for beginners to modify and weaponize off-the-shelf commercial drones and as stated earlier, ISIS's calls for homegrown attacks and instructions on how to carry them out has been heeded in the past.
February 2017 marked a spike in ISIS' use of drones and the release of propaganda associated with the program by ISIS media operatives and sympathizers. ISIS is on the defeat in Iraq and Syria and such deployment might enhance their chances of slowing the advancement of Syrian, and Iraqi forces and their American allies. Alerted to the danger of ISIS' surveillance and combat drones, the Iraqi forces are now using the Raysun MD1, a Taiwanese made multicopter jammer, to neutralize this danger [[48]]. During late July 2016, the American forces were also seen in Iraq using a new technology known as DroneDefender (i.e., an assault-rifle-like device that functions as a frequency jammer to down ISIS drones [[49]]. Reports that a drone flew over the American Embassy Baghdad were also circulated of late. Some analyst argued that the aforementioned measures were not enough to tackle this sort of threat. For instance, Peter Singer, the New America Foundation's analyst, reported [[50]]:
"The drone defender gun is not part of the regular kit," implying it should be, and continued that American soldiers are "going to face this potential threat across the world, in anything from battles to doing an embassy evacuation. And that's not good. We should have seen this coming and developed a plan and equipment, not just for us, but for allied forces."
Furthermore, talking to reporters during the Air Force Association's Air Warfare Symposium, Maj. Gen. Jay Silveria, deputy commander of U.S. Air Forces Central Command, argued that it's critical to go after ISIS logistics, finance, leadership, and storage when it comes to the jihadi group's drones program:
"Find how ISIS is training the pilots, where they're storing the aircraft—not just wait until the thing shows up and then shoot it down."
Indeed, if the group uses a swarming technique in a surprise attack it might be difficult to do so and jamming the drones could end up in them simply falling from the sky and exploding their payloads in any case.
In attempt to understand ISIS' leadership, logistics, finance, storage, and training relating to the militant group's drone program, the International Center for the Study of Violent Extremism (ICSVE) tasked a number of sources on the ground to collect intelligence. Constrained by the duration of data collection and resources, this report does not provide exhaustive details on the aforementioned aspects of ISIS' drones program. However, information was obtained that was related to the leadership, development facilities, training centers, operations, logistics, and the interaction between different entities involved in the program. The following section presents the information obtained by ICSVE. The details are compared to data released by researchers and analysts, when possible, to present a clear picture and to carry out analyses.
Bases, Leadership, and Logistics
The data obtained by ICSVE related to ISIS' drone activities within its territories in Syria. Trusted sources reported that they first saw ISIS drones during mid-January 2017. Previous reports show that ISIS has been actively using the technology at least since August 2014. As of mid-January 2017, ISIS had moved over 200 young militants known as Ashbal al-Khilafa ("Cubs of the Caliphate" in English) from the city of Raqqa to the town of Maadan. Members of the Cubs of the Caliphate were armed and equipped with suicide vests. A militant led the Cubs of the Caliphate by the name Harith al-Shmari (a.k.a. Abu al-Bara). The Cubs of the Caliphate shipped 12 small multicopter drones, each equipped with a small bomb using pickup trucks. Trusted sources connected the shipped drones to Abu Ukba al-Marakshi, one of ISIS' key engineers. Al-Marakshi, a French national, who use to operate from al-Bab, Aleppo appeared in Raqqa during late December 2016. He was seen with Ali Juma Al-Shwakh (a.k.a. Abu Luqman, the emir of Emni [the director of ISIS security forces]).[51] Abu Luqman attended an exercise in the use of combat drones. Al-Marakshi was reported to be the one testing the drone and it was reported that he demonstrated the use of the technology to Abu Luqman. Al-Marakshi took part in the modification and weaponization of multicopters. In late January 2017, he moved with the Cubs of the Caliphate to Maadan, Raqqa.
Training Center
In early March 2017, ICSVE learned that ISIS ran a center to train militants on the use of drones in surveillance and combat capacities. During that period, ISIS trainees were seen flying multicopters in the city of Raqqa. To be exact, the drones flew over the intersection of 23 Shbat and Tal Abyad Streets in Raqqa. Sources traced the drones to their launching point. In mid-March 2017, a number of trusted sources reported the location of ISIS' drone training center (see map below). The center used to be a female clothing outlet by the name Banat al-Yawm (translates literally to Today's Girls and loosely to Modern Girls). Other sources obtained information on the individuals running the center. These members are as follow:
Ahmad Banawi (a.k.a. Abu Uqba), a Syrian national from the Idlib governorate, is in charge of the center. Ahmad Banawi was seen in public, teaching ISIS operatives how to use surveillance drones. He instructed the operatives in the area opposite the center. He is reported to have a degree in aerospace engineering.
A Libyan national by the alias Abu Amarah al-Libi reports to Ahmad Banawi. Al-Libi coordinates with other centers that are involved in ISIS' drone program.
A French national by the alias Abu Muawia al-Faransi used to be connected to the training center. He is reported to be in France as of mid-March 2017. Sources could not obtain much on al-Faransi except that he is tall and blond.
An Iraqi national by the name Jibril (a.k.a. Abu Suhil) reports to Ahmad Banawi. He coordinates with entities that oversee ISIS' drone program in Iraq. Jibril originates from Rawa, Iraq
Map 1. Drones' training center (latitude, longitude): 35.9514406, 39.0125906
In mid-March 2017, ICSVE received information indicating that individuals running ISIS' drone training center in Raqqa were in constant contact with operatives who were affiliated with three other entities. The aforementioned entities were believed to be handling a number of drone-related operations. Data obtained at later dates uncovered that the three operational bases and the training center work closely with each other under one leader.
Initial Modification and Maintenance
After obtaining commercial drones, ISIS moves them to a base close to Panorama Park in Raqqa. The facilities used to be the headquarters of the environment directorate in Raqqa (see map below). This base is in charge of initial modification and the maintenance of ISIS' drones. It is noteworthy that the base is not exclusive to drone-related operations. It was reported that other electronic and mechanical operations are also carried out from that base. Some information regarding the names and nationalities of engineers and technicians who operate from that base was obtained by ICSVE. Their details are as follow:
A Jordanian national by the alias Abu Azam.
A Syrian national by the alias Abu Saad.
A Syrian national by the alias Abu Usama..
Map 2. Initial Modification and Maintenance Base (latitude, longitude: 35.9415194, 38.9928067)
IEDs and Weaponization
The entity that handles the initial modification of the drones works closely with another base. That base receives modified surveillance drones to weaponize them. This weaponization base's key operation is to produce IEDs, be they airborne or otherwise. According to sources close to ISIS, a man by the name Umar (a.k.a. Abu al-Zubair) is in charge of this base. He is an Iraqi national from Diyala, Iraq. He was an Emni (security forces) operative before being reassigned to his current position. His second in command is a Moroccan national by the alias Abu Yazid. Umar and Abu Yazid commute using a black Jeep. Sources reported the address of this weaponization and IED development base (see map below). The weaponization of drones is carried out from the basement of that building. Engineers, technicians, and IED experts cooperate to equip drones with bombs. In late March 2017, sources reported that operatives working from that base tested a drone carrying an IED weighing almost 5 kilograms. However, this center does not store weaponized drones. All operational drones are sent to a storage and distribution center. Drones that malfunction or have defects are sent back to the modification and maintenance center.
Map 3. IEDs and Drones' Weaponization Base (latitude, longitude: 35.9427865, 39.0200579)
Storage and Distribution
The storage and distribution center receives weaponized and surveillance drones from the former operational base. This entity also receives surveillance drones from the modification and maintenance center. The location of this base was reported in late March 2017 (see map below). Requests for combat drones from militant ISIS members are received by operatives managing storage and distribution. Combat and surveillance drones are provided.
Map 4. Storage and Distribution Base (latitude, longitude: 35.948772, 38.9979565)
to militants in areas of heavy fighting. In addition, this center cooperates with the training center to provide militants with trained members to operate surveillance or combat drones if needed. Moreover, this base handles the distribution of the drones within ISIS-controlled territories in Syria and Iraq. A number of Europeans operate from base. Their details are as follow:
A British national by the alias Abu Jarir is the director of the base.
A French national by the name Muhammad Jalalia reports to the director of the base. He oversees operations related to the storage of the drones.
A Swedish national known as Islam reports to the director of the base. He is in charge of the distribution of the drones.
Leadership
In mid-April 2017, sources reported to ICSVE that the highest ranked ISIS operative who is in charge of their drone program is a militant by the name Muhammad Islam. He is in his thirties and holds a degree in information technology for a British University. Muhammad is a European citizen of Malaysian descent. This suggests that he does not have Malaysian citizenship as the Malaysian government does not allow dual citizenship. In ISIS' ranks, Muhammad has the title of Emir that could refer to manager, director, or minister. He oversees drone-related operations. In late April 2017, ICSVE learned that a Syrian national by the name Yahia al-Abdullah was the second in command for Muhammad Islam, the Emir of ISIS' drone program. Al-Abdullah was born in 1987. He holds a degree in software engineering from Aleppo University. Based on information obtained by ICSVE, the organizational structure that governs the operational interaction between members involved in ISIS' drone program was inferred.
Recent Operations and Logistics
Information obtained from trusted sources indicates that in mid-April 2017, Muhammad Islam, the Emir of ISIS' drone program, directly supervised a joint operation between the modification and maintenance center and the IED and weaponization center. Muhammad was overseeing the operations, started sometime before March 2017, to modify commercial drones to increase their operational time, distance and flying capabilities, and the IED load they could carry. The new design was modified for drones to be equipped with 6 small IEDs. Moreover, the modification and maintenance center was working on the inclusion of a solar panel on top of the drone body to further increase its operational life. The drones were also painted with a wax-like coating. Twenty-seven drones were reported to be subjected to this modification. They were all small drones; their diameter being less than 70 centimeters.
In late April 2017, the storage and distribution center received a number of drones matching the description of the drones that were undergoing modifications through the aforementioned joint operations. Each drone was equipped with a solar panel. Full motion, high resolution cameras were installed on the lower and middle sections of the drones' bodies. However, no IEDs were installed. It is not clear whether the drones were only modified to carry out surveillance operations. It can be safely argued that those drones could be weaponized before being deployed to the battlefield. That said, that center also received drones of a different design in late April 2017. These drones were equipped with two small IEDs. The drones of this type were quickly distributed, only staying in the storage facilities for a few days. Drones that resemble the two above-described designs were seen in the training center slightly earlier than the documentation of them in the storage facilities. That suggests ISIS might have tested and trained its operatives using these drones.
In addition, sources reported to ICSVE that in early March 2017, the storage and distribution center shipped a number of surveillance and combat drones from Raqqa to the city of Mayadin, Deir ez-Zor. Those drones were carried using pickup trucks. This move corroborated an earlier report that argued an increasing significance of the city of Mayadin in the fight against ISIS [[52]].
Furthermore, as of early March 2017 ISIS' agents were reported to have obtained commercial drones from Lebanon and then shipping them to ISIS held-territories in Syria. A recent study on tracking the supply of components used by ISIS showed that ISIS was able to obtain detonating cords and detonators through an intermediary, Maybel, based in Lebanon [[53]]. This corroborates the information received from ICSVE's sources. Moreover, in late April 2017, it was reported that the Emir of ISIS' drone program, Muhammad Islam, used his second in command, Yahia al-Abdullah, to procure commercial drones and electronics required by the modification and maintenance centers. Based on information obtained from trusted sources, the procurement is not exclusive to the needs of ISIS' drone program. That said, ICSVE learned that ISIS trades antiquities and artifacts to pay for purchases made in Beirut, Lebanon. Al-Abdullah was reported to be a key operative in such dealings. The purchased products then get shipped to Homs, Syria. From there, ISIS agents smuggle them to Raqqa. To that end, extrapolating on information obtained by ICSVE, the procurement and logistics operations of ISIS drones program are illustrated in the following figure.
Conclusion
This report provides a brief review of ISIS' use of drones. The review outlines the operations the terrorist organization has carried out using off-the-shelf commercial drones. Noticeably, ISIS' capabilities and expertise in using drones in surveillance, command and control, and attacks have improved. It is noteworthy that in February 2017, ISIS' use of drones and release of material documenting such employment had increased dramatically. It appears that ISIS is on the defeat in both Iraq and Syria. ISIS' deployment of drones and disbursement of associated propaganda could have been to reinforce its brand as a terrorist organization and to do as much damage as possible while losing on the battleground. Through its recent propaganda ISIS claimed that its drones are eliciting fear and hysteria in its enemies. Moreover, the group is capitalizing on the technology and their employment of it, in claiming revenge, improving their credibility in the eyes of sympathizers, increasing the recruitment of new members, and positing drones as a cheap tool of terror to be used outside the Syrian and Iraqi theaters as well. Its sympathizers were called to use drones to inflict substantial damage and cause horror in civilian populations across Europe, the United States, and MENA. That turn of events is alarming and has multiple implications for national security.
Drones are increasingly being used by civilians in the public domain (e.g., taking aerial pictures and footage, mail delivery, etc.). This growing use of drones by the general public provides an opportunity for terrorist organizations to adapt methods they previously employed, which used other tools of terror such as delivery trucks, to drones. There seems to be a pattern in ISIS' encouragement of using tools unlikely to raise an alert, when attacking civilian populations. For instance, the approach of ISIS' new magazine, Rumiyah, towards the use of trucks as a tool of terror was justified in the following [[54]]:
"Though being an essential part of modern life, very few actually comprehend the deadly and destructive capability of the motor vehicle and its capacity of reaping large numbers of casualties if used in a premeditated manner" P. 10.
Modified and weaponized off-the-shelf commercial drones might present a less dangerous tool of terror for wannabe terrorists that prefer an alternative to suicide missions. Such uses could be hard to detect in urban settings, yet could lead to devastating aftermath if not intercepted. Compared to the delivery trucks, all this method requires is to get hold of instruction manuals that are available online, and ammunitions.
ISIS managed to disburse a large number of guides and instructions on the modification and weaponization of drones and ISIS-inspired lone wolves might be able to get hold of material required to produce IEDs through criminal networks [[55]]. Moreover, this new tool is likely to complicate the work of law enforcement agencies that are trying to prevent acts of terror. Giving that the use of drones for commercial and personal purposes is expected to increase in the future, policy makers may need to consider passing regulations. They could enact policies to restrict the sale of commercial drones without digital identification numbers. Police officers may then need to be equipped with the technology required to identify the number of operational drones. Such a numbering system could be linked to the identity of the operator. Police officers may need to be equipped with frequency jammers to down suspected drones although if they are loaded with explosives that is not always a good solution. Notwithstanding that the suggested measures might cause certain inconveniences for operators using drones for legitimate commercial and personal reasons, these measures are intended to allow law enforcement agencies to intercept and down drones that might target civilian populations.
This report used intelligence information that focused on operational bases, leadership, activities, procurement, and logistics. That knowledge, if confirmed, is expected to allow forces fighting ISIS to strategically disrupt and neutralize ISIS' drone operations. An earlier report presented evidence indicating that ISIS is highly bureaucratic when it comes to its drones program [[56]]. Based on information obtained by ICSVE, ISIS' bureaucracy regarding its drones program is task specific, systematic, and complex. The data shows a top to bottom organizational flow that pervades ISIS's operations and upholds it's "hear and obey" philosophy.[57] The Emir of ISIS' drone program, Muhammad Islam, oversees the operation of four entities that are involved in the program. These entities are, namely, the centers for modification and maintenance, IEDs and weaponization, storage and distribution, and training. The centers were reported to cooperate in joint missions and to carry out task-specific operations.
Furthermore, this report provides some details on a number of individuals who are involved in the program. This includes the program's top leader, his second in command, the directors of three out of the four centers, engineers, technicians, and operatives tasked with managerial functions. This endeavor also presented details on the interaction between operatives involved in the drones program. That glimpse allowed for the deduction of the organizational hierarchy of ISIS' drone program.
Through the second in command, of the Emir of the program, Yahia al-Abdullah, the leadership of the four entities procures from Beirut drones and the materials required for modifying them. ISIS agents were reported to trade artifacts and antiquities to pay for the purchased products. Those products get smuggled to Homs, Syria by ISIS operatives. ISIS' agents in Homs handle transporting the shipment of the products to Raqqa, Syria. Once the drones and technology required to modify it get to Raqqa, they get delivered to the modification and maintenance center. At most this center produces surveillance drones. It was reported that this center cooperated with the entity tasked with weaponizing the drones, the IED and weaponization center, to develop and improve ISIS combat drones. Commonly, the IED and weaponization center works on equipping the drones with airborne IEDs. The storage and distribution center receives surveillance drones from the entity in charge of modification and maintenance and combat drones from the one tasked with weaponizing them. ISIS militants submit forms requesting drones at the storage and distribution center. When needed, the storage and distribution center communicates with the drones' training center to provide militants with operatives trained in using the drones. The training center also teaches militants who are assigned to drone-based tasks. Using that insight, ICSVE was able to infer the procurement and logistics involved in ISIS' drone program.
Reference for this Report: Almohammad, Asaad & Speckhard, Anne (May 4, 2017) ISIS Drones: Evolution, Leadership, Bases, Operations and Logistics, ICSVE Research Reports http://www.icsve.org/research-reports/isis-drones-evolution-leadership-bases-operations-and-logistics/
---
[1] "Hezbollah says it has capability to bomb Israel from air," Haaretz, Nov 12, 2004
[2] Eugene Miasnikov, "Terrorists Develop Unmanned Aerial Vehicles," Center for Arms Control, Energy and Environment Studies at MIPT, Dec 2004, http://www.armscontrol.ru/uav/mirsad1.htm
[3] Hezbollah Mirsad-1 UAV Penetrates Israeli Air Defenses," Defense Industry Daily, April 20, 2005.
[4] Yoav Zitun, "Watch: Hamas UAV that can reach Tel Aviv," YNETNEWS, November 16, 2012, http://www.ynetnews.com/articles/0,7340,L-4306887,00.html
[5] Lorenzo Francheschi-Bicchierai"Israel Shoots Down Hamas Drone," Mashable, July 14, 2014, http://mashable.com/2014/07/14/israel-shoots-down-hamas-drone/#yAEFyiQgFgqs
[6] Yonah Jeremy Bob, "Islamic Jihad Member Convicted in Plea Bargain for Hacking IDF Drones," Jerusalem Post, January 31, 2017, http://www.jpost.com/Israel-News/Islamic-Jihad-member-convicted-in-plea-bargain-for-hacking-IDF-drones-480092
[7] Adiv Sterman, "Hezbollah drones wreak havoc on Syrian rebel bases," Times of Israel, September 21, 2014, http://www.timesofisrael.com/hezbollah-drones-wreak-havoc-on-syrian-rebel-bases/
[8] Rowan Scarborough, "How ISIS-controlled drones like this are striking new fear within the U.S. military," The Washington Times, January 24, 2017, http://www.washingtontimes.com/news/2017/jan/24/isis-drone-dropping-precision-bombs-alarms-us-mili/
[9] Yasmin Tadjdeh, "Islamic State Militants in Syria Now Have Drone Capabilities," National Defense Magazine, August 28, 2014
[10] https://vimeo.com/177453167
[11] Geoff Earle & Bruce Golding, "ISIS using surveillance drones to target Syrian military," New York Post, August 26, 2014, http://nypost.com/2014/08/26/isis-using-surveillance-drones-to-target-syrian-military/
[12] For more on ShamiWitness see Channel 4, "ISIS propagandist ShamiWitness: Man charged in India," June 1, 2015, https://www.channel4.com/news/isis-shami-witness-medhi-masroor-biswas-charged
[13] Kiran Moodley, "Isis releases drone footage of suicide bombings in Kobani," Independent, December 11, 2014, http://www.independent.co.uk/news/world/middle-east/isis-release-drone-footage-of-suicide-bombings-in-kobani-9917198.html
[14] Justpaste.it/jnabi7
[15] Steven Stalinsky & R. Sosnow, "A Decade Of Jihadi Organizations' Use Of Drones – From Early Experiments By Hizbullah, Hamas, And Al-Qaeda To Emerging National Security Crisis For The West As ISIS Launches First Attack Drones," MEMRI, February 21, 2017, Inquiry & Analysis Series No.1300, https://www.memri.org/reports/decade-jihadi-organizations-use-drones-%E2%80%93-early-experiments-hizbullah-hamas-and-al-qaeda#_edn135
[16] Ralph Avellino & Gilad Shiloach, "Video: ISIS Uses Drones In Oil Refinery Assault," vocative, Apr 17, 2015, http://www.vocativ.com/world/isis-2/isis-using-drones-in-iraq/
[17] Steven Stalinsky & R. Sosnow, "A Decade Of Jihadi Organizations' Use Of Drones – From Early Experiments By Hizbullah, Hamas, And Al-Qaeda To Emerging National Security Crisis For The West As ISIS Launches First Attack Drones," MEMRI, February 21, 2017, Inquiry & Analysis Series No.1300, https://www.memri.org/reports/decade-jihadi-organizations-use-drones-%E2%80%93-early-experiments-hizbullah-hamas-and-al-qaeda#_edn135
[18] Justpaste.it/pm4r
[19] Justpaste.it/q47o
[20]Shamikh1.biz/vb/showthread.php?t=253023,Ia601506.us.archive.org/35/items/azmulkumah2/azmulkumah2.mp4
[21]Shamikh1.biz/vb/showthread.php?t=253858.Ia801507.us.archive.org/19/items/BangazeeAlThbat2/bangazee%20al-thbat%202.mp4
[22] MEMRI Cyber & Jihad Lab, "ISIS Engineers And Scientists Collaborate On Projects In Telegram Channel," March 21, 2016, http://cjlab.memri.org/lab-projects/tracking-jihadi-terrorist-use-of-social-media/isis-engineers-and-scientists-collaborate-on-projects-in-telegram-channel/
[23] Justpaste.it/u80v
[24] Steven Stalinsky & R. Sosnow, "A Decade Of Jihadi Organizations' Use Of Drones – From Early Experiments By Hizbullah, Hamas, And Al-Qaeda To Emerging National Security Crisis For The West As ISIS Launches First Attack Drones," MEMRI, February 21, 2017, Inquiry & Analysis Series No.1300, https://www.memri.org/reports/decade-jihadi-organizations-use-drones-%E2%80%93-early-experiments-hizbullah-hamas-and-al-qaeda#_edn135
[25] Elizabeth Mclaughlin, "New Video Shows Intense ISIS Battle That Killed a US Navy Seal," ABC News, May 5, 2016, http://abcnews.go.com/International/video-shows-intense-isis-battle-killed-us-navy/story?id=38896834
[26] Justpaste.it/ung5
[27] Bloomberg News, "Islamic State fighters using drones with IEDs and spy cameras, says Pentagon," Telegraph, July 7, 2016, http://www.telegraph.co.uk/news/2016/07/07/islamic-state-fighters-using-drones-with-ieds-and-spy-cameras-sa/
[28] MEMRI, "Jihad and Terrorism Threat Monitor (JTTM) Weekend Summary," MEMRI, Special Announcements No.486, https://www.memri.org/reports/jihad-and-terrorism-threat-monitor-jttm-weekend-summary-215
[29] AlALAM, "Iraqi Army Targets ISIS Drone near Mosul," ALALAM, October 03, 2016, http://en.alalam.ir/news/1868370
[30] MEMRI, "ISIS Video Documents Group's Military Response To Campaign To Retake Mosul, Promises Resilience And Victory," Jihad & Terrorism Threat Monitor, November 13, 2016, https://www.memri.org/jttm/isis-video-documents-groups-military-response-campaign-retake-mosul-promises-resilience-and
[31] https://twitter.com/memrijttm/status/805404027198590980?lang=en, December 4, 2016
[32] Twitter.com/memrijttm/status/806811378543493121, December 8, 2016
[33] Justpaste.it/e_makhmor, posted December 8, 2016
[34] Justpaste.it/11iqe, December 19, 2016
[35] Multimedia, "IS Video Shows Several Suicide Bombings in Ninawa Recorded by Drones, Execution of Spy by Drowning," SITE Intelligence Group, January 03 2017, https://ent.siteintelgroup.com/Multimedia/is-video-shows-several-suicide-bombings-in-ninawa-recorded-by-drones-execution-of-spy-by-drowning.html
[36] https://vimeo.com/200866575/29d47a4f02
[37] BCNet Staff, "ISIS Dropping Bombs with Drones in Iraq," Boston Commons High Tech Network, March 2, 2017, http://bostoncommons.net/isis-dropping-bombs-with-drones-in-iraq/
[38] Steven Stalinsky & R. Sosnow, "A Decade Of Jihadi Organizations' Use Of Drones – From Early Experiments By Hizbullah, Hamas, And Al-Qaeda To Emerging National Security Crisis For The West As ISIS Launches First Attack Drones," MEMRI, February 21, 2017, Inquiry & Analysis Series No.1300, https://www.memri.org/reports/decade-jihadi-organizations-use-drones-%E2%80%93-early-experiments-hizbullah-hamas-and-al-qaeda#_edn135
[39] S02.justpaste.it/files/justpaste/d389/a14419344/9.jpg
[40] S04.justpaste.it/pdf/1396s-justpaste-it-647309.pdf
[41] S04.justpaste.it/pdf/137uq-justpaste-it-638825.pdf
[42] MEMRI, "Private Pro-ISIS Telegram Channel Promotes Use Of Weaponized Drones Against Targets In West," Jihad & Terrorism Threat Monitor, February 16, 2017, https://www.memri.org/jttm/private-pro-isis-telegram-channel-promotes-use-weaponized-drones-against-targets-west
[43] MEMRI, "ISIS Video Features Drone Footage Of Martyrdom Operations, Including Ones Carried Out By An Iraqi Man Who Returned From Europe And Two Yazidi Children," Jihad & Terrorism Threat Monitor, February 14, 2017, https://www.memri.org/jttm/isis-video-features-drone-footage-martyrdom-operations-including-ones-carried-out-iraqi-man-who
[44] Steven Stalinsky & R. Sosnow, "A Decade Of Jihadi Organizations' Use Of Drones – From Early Experiments By Hizbullah, Hamas, And Al-Qaeda To Emerging National Security Crisis For The West As ISIS Launches First Attack Drones," MEMRI, February 21, 2017, Inquiry & Analysis Series No.1300, https://www.memri.org/reports/decade-jihadi-organizations-use-drones-%E2%80%93-early-experiments-hizbullah-hamas-and-al-qaeda#_edn135
[45] https://player.vimeo.com/video/205103463
[46] Anthony Kimery, "Identity Of ISIS Drone Engineer, Plan To Improve Drones' Ability To Carry Explosives," Homeland Security Today, April 04, 2017, http://www.hstoday.us/single-article/identity-of-isis-drone-engineer-plan-to-improve-drones-ability-to-carry-explosives/ba7f425aa5de23cdc850dac0a72de0ec.html
[47] Ahmet S. Yayla & Anne Speckhard (Feb 28, 2017) The Potential Threats Posed by ISIS's Use of Weaponized Air Drones and How to Fight Back. ICSVE Brief Reports http://www.icsve.org/brief-reports/the-potential-threats-posed-by-isiss-use-of-weaponized-air-drones-and-how-to-fight-back/
[48] Tom O'Connor, "ISIS has no Air Force, but it has an Army of Drones that Drop Explosives," NEWSWEEK, April 17, 2017, http://www.newsweek.com/isis-air-force-army-drones-drop-bombs-585331
[49] Brendan Mcgarry, "Drone-Killing Gun Spotted at US Base in Iraq," Defense Tech, July 26, 2016, https://www.defensetech.org/2016/07/26/drone-killing-gun-spotted-at-us-base-in-iraq/
[50] Ben Watson, "The Drones of ISIS," Defense One, January 12, 2017, http://www.defenseone.com/technology/2017/01/drones-isis/134542/
[51] Speckhard, A., & Yayla, A. S. (2017). The ISIS Emni: The Origins and Inner Workings of ISIS's Intelligence Apparatus. Perspectives on Terrorism, 11(1). Retrieved from http://www.terrorismanalysts.com/pt/index.php/pot/article/view/573
[52] Almohammad, Asaad & Speckhard, Anne (April 3, 2017) Is ISIS Moving its Capital from Raqqa to Mayadin in Deir ez-Zor? ICSVE Brief Reports, http://www.icsve.org/brief-reports/is-isis-moving-its-capital-from-raqqa-to-mayadin-in-deir-ez-zor/
[53] Conflict Armament Research, "Tracing the Supply of Components used in Islamic State IEDs: Evidence from a 20-month investigation in Iraq and Syria," Conflict Armament Research Ltd., London, UK, February 2016, file:///C:/Users/Asaad/Downloads/Tracing_The_Supply_of_Components_Used_in_Islamic_State_IEDs.pdf
[54] Rumiyah, "Just Terror Tactics," Rumiyah, Issue 3, 2017, http://qb5cc3pam3y2ad0tm1zxuhho-wpengine.netdna-ssl.com/wp-content/uploads/2014/09/Rumiyah-ISIS-Magazine-3rd-issue.pdf
[55] Ahmet S. Yayla & Anne Speckhard (Feb 28, 2017) The Potential Threats Posed by ISIS's Use of Weaponized Air Drones and How to Fight Back. ICSVE Brief Reports http://www.icsve.org/brief-reports/the-potential-threats-posed-by-isiss-use-of-weaponized-air-drones-and-how-to-fight-back/
[56] Don Rassler, Muhammad al-`Ubaydi, & Vera Mironova, "CTC Perspectives – The Islamic State's Drone Documents: Management, Acquisitions, and DIY Tradecraft," Combating Terrorism Center, January 31, 2017, https://www.ctc.usma.edu/posts/ctc-perspectives-the-islamic-states-drone-documents-management-acquisitions-and-diy-tradecraft
[57] Speckhard, A., & Yayla, A. S. (2016). ISIS Defectors: Inside Stories of the Terrorist Caliphate: Advances Press, LLC.
National Security of PakistanPost 9/11: A Critical Review
Pakistan's troublesome decades preceding the millennium mark all boiled down to significant events of the morning of September 11, 2001, coupled with its prevailing traditional animosity on its eastern borders. The years following 9/11 all put Pakistan's security apparatus in an unprecedented situation unlike any faced before, especially on the internal security domain with the external security paradigm remaining unchanged. The blowback of the Afghan crisis (from the 1980s-1990s) had poised itself to strike following Pakistan's alignment towards its American ally. This new myriad of security issues ignited a destructive trial and error process for the Pakistani state, dealing with challenges unknown to it, and through that trial and error process emerged solutions: both material and ideational. The first 8 years of the millennium can easily be described as a roller coaster: starting from military rule and ending with a shift towards democratic civilian rule and filled with internal power play of politics, starting with the after-effects of the turmoil of Kargiland ending with the ill-fated Mumbai attacks along with encompassing the 2002 Military standoff which put South Asia on the brink of all-out war and lastly starting with the ill-fated menace of the 9/11 after impacts seeing no end in the 8 years.
Identifying National Security Threats & Issues
Foreign Interests:one of the core threats to Pakistan's national security emanate from the interests and actions of foreign powers, precisely the United States. The United States initiated war on terrorism starting from 2001 in Afghanistan had compelled Pakistan to be an ally. An as an ally, Pakistan had to face the brunt of war more than the American as Pakistan shares a physical border with Afghanistan and cannot escape from the ripple effects of conflict in Afghanistan.
Lack of Direction on the PoliticalLevel: The top echelons of the Pakistani state to date have not defined any or laid out a policy for National Security or National Defense policy. The lack of such a policy framework on defense and security issues starts of a domino leaving the "purpose for war" undefined. The lack of broader political end made this whole war a seemingly futile effort as the national security issues remained unaddressed.
Religious Extremism: Pakistan's toughest domestic national security threat at that time was the religious extremism. Pakistan had faced severe challenges from extremism in the early 2000s. Extremism is the fringe element to hijack our noble faith, steal the Quaid's vision, jeopardize our economic well-being, undermine our moderate outlook, and hurt our international standing. He regarded this fight against extremism and terrorism as a battle for the very soul of Pakistan.Mushrooming of Madrasas in the 1970s and 80s was the tactic used to increase the morale of fighters against the Soviets. This cause is still preliminary in the Madrasas to promote religious extremism.
Baluchistan Insurgency under the Musharraf government had been again the major threat to the national security of Pakistan. The Baloch people have always shown antagonism to the military ruler because of their confrontation with the Bloch people in the previous insurgencies and that's why the uprising in Baluchistan took more strength after a few years of Musharrafgovernment. The events that triggered the violence in the province include the murder of Nawaz Akbar Bugtiand the enforced disappearance and extrajudicial killing of Bloch people. The volcano of Baloch eager erupted after the death of Nawab Akbar Bugti and an organized rebellion started.Baluchistan Liberation Army was the deadliest liberation party in the province. They have done many violent actions in the province such as rocket attacks, suicide missions, spreading rumors, create uncertainty, in the minds of people, terrorize people, hit electricity pylons, blow up gas pipelines, etc.
Another issue regarding the Balochistan insurgency was the division of Balochistan between 'A' areas and 'B' areas. B areas were considered to be the areas where police had no jurisdiction and had given no right to police to investigate and interrogate any immoral activity in the 'B' region. Only 5% of Balochistan was an 'A' area and the rest 95% was a 'B' area. This 'B' area was the hub of all insurgents and liberation parties.
Another important national security issue was the lack of police reform to fight effectively against the threats of different nature that emerged after 9/11. Former IG Sindh ShoaibSuddle asserted in an interview, that there must be a reform in the police department so that it become adaptive and agile to the emerging threats.
Means and Methods Adopted For Dealing with National Security Threats
Counter-Terrorism Department
Punjab Police in the early 2000s had taken an initiative to counter the terrorist threats i.e. formation of a new department called Counter-Terrorism Department (CTD). Its motto is "To fight terrorism in all its manifestations" CTD registers and investigates all terrorism-related cases at the newly established CTD Police Stations. The creation of Counter-Terrorism Force (CTF) within CTD was another landmark initiative. Highly educated corporals (1200 in number) had been inducted and given the most modern training with the collaboration of the armed forces and friendly countries. These corporals had been deployed all over the Province to perform their mandated tasks. State of the art gadgetry and equipment have been provided to CTD and its infrastructure is being improved.CTD has varied functions which include Collection, collation, and dissemination of information regarding terrorism, violent extremism, Detection, and investigation of offenses of terrorism and terrorism financing under the Anti-Terrorism Act 1997.
Police Order 2002
Another method government of Pakistan had taken to cope up with national security issues was the police order 2002. The police Order 2002 was promulgated on 14 of August 2002 as Chief Executive's Order No. 22 of 2002 and it replaced the police Act of 1861 (Vof 1861). It contained 19 chapters, 188 articles, and 4 schedules. Its primaryobjective was to reform the police in such a way that it could "functionaccording to the Constitution, law, and democratic aspirations of the peopleof Pakistan"
Forensic & IT Support
This was the decision taken by the government to provide forensic and IT support. In doing so, the Government hired different IT experts to sort the computer technology challenges and related cases. On the other hand, the government hired different staff and scientists for forensic matters.
Conversion of 'B' Areas into 'A' Areas
To eliminate the terrorists and insurgent threats, the government of Pakistan had converted all the Balochistan area into the 'A' areas. And then the police department had jurisdiction overthe whole of Balochistan.
Counter Insurgency Operation
In the timeline of 2000-2008, the government of Pakistan had decided to carry out full-fledged military operations against the terrorist and insurgents sentiments. First Battle of Swat; Operation Rah-e-Haque was the first suchoperation carried out. It was the battle fought between October 2007 and December 2007.
Strategy to Eradicate Extremism
To combat extremism, Khalid Kasuri asserted that we are pursuing a multi-pronged strategy with military, political,and economic tracks. The strategy hinges on rejection of violence, enforcement of therule of law, broadening of political participation, spread of education, and expansion ofeconomic opportunities. An elaborate FATA Development plan for the Tribal areas ofPakistan has been designed, including initiatives like Reconstruction Opportunity Zones(ROZs). The effort is to wean vulnerable people away from the appeal of extremism.
Decision Making Process and National Security Interests/Objectives
The key decision-makers were as follows, in order of importance regarding decision-making powers
Pervez Musharraf: who was at the time President and Army Chief was the key decision-maker regarding issues overall and national security.
Corps Commanders Conference: the meeting of top leadership of the Pakistan Army.
National Security Council: Meeting of the top leadership consisting of government institutions and military. Includes the Prime Minister/ service chiefs and ministers.
It is important to notice that during the timeline of 2000-2008, the importance of the Corp Commander Conference outweighed National Security Council in decision making, even though the latter consisted of senior officials. Moreover, the decision-making process by military command pursued a narrow tunnel vision approach towards the national security issues. This happened due to the lack of trust in civilian authorities by military officials.
Conclusion
The first eight years demonstrate a disparity amongst the top grand strategic level and the operational and tactical levels. The security apparatus of the country has adopted to deal with the changing nature of threats but the lack of consensus and political will prevent to see through that the kinetic/operational success combine to form an overall strategic victory. To cultivate success on the national level, the top echelons of leadership need to demonstrate sincerity in dealing with issues otherwise all the costs paid in securing and defending the country will all have gone in vain.
The Nature of Islamist Violence in France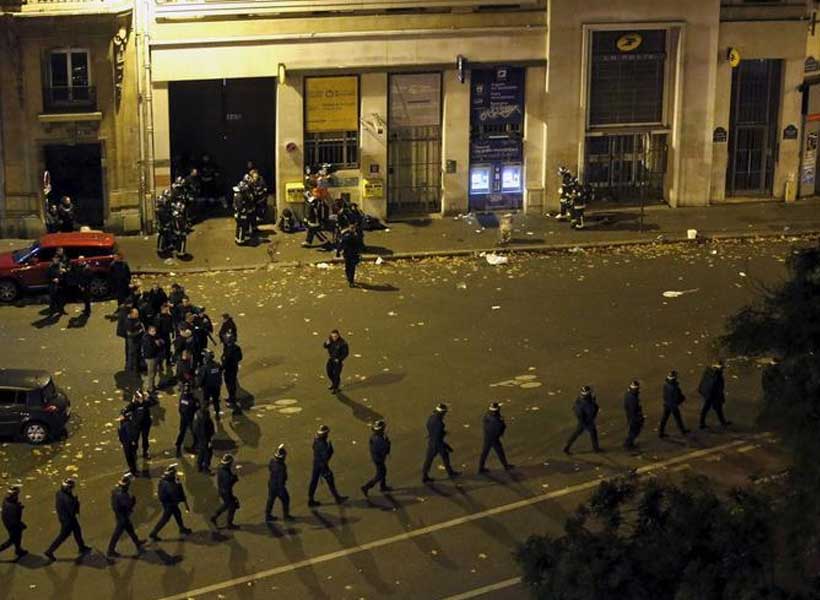 France faces a persistent jihadist threat, and all indications suggest the violence afflicting the country will continue. France has been targeted for upwards of three decades, but the frequency of attacks has increased quite dramatically over the past ten years or so. There are several reasons why it is distinctly fertile territory for jihadist activity and why militants have declared France an enemy and priority Western target. France is a European hub of jihadism and has been hit particularly hard in recent years. It has the largest Islamic population in Western Europe and, recognizing this, militant organizations devote time, effort, and resources to media production aimed at existing supporters and potentially receptive elements within French society. While only a small percentage of this varied demographic is involved with jihadist activity, individuals residing in France conduct most attacks. In other instances, militants travel to France and gain entry prior to committing violence. The country's population profile is important to consider but does not explain why some are willing to kill and die for their cause on French soil.

Historically, much of the Islamist violence against France has been motivated by French interference in Muslim lands. This was true of the Algerian Armed Islamic Group (GIA) in the 1990s and is largely the case with al-Qaeda and the Islamic State (IS) today. Jihadists have consistently made this clear in their propaganda and martyrdom statements. In addition to this, militants have struck religious targets and there has been imported conflict related to external events.

The 2015 attack on Charlie Hebdo's offices and recent series of blasphemy-motivated incidents represent a marked typological development for jihadism in France. In response to the public's demand for action, French President Emmanuel Macron has announced measures to fight "Islamist separatism" and has been working with European and international partners on matters of border security. Macron's statements and announced policies have evoked outrage from some within France and internationally. Jihadists are capitalizing upon this and propagandizing Macron's strategy in a way that hardens the enemy distinction of France, framing it as a nation that is waging war against Muslims at home and abroad. This is a very potent narrative for inciting violence.

National Security Profile
Emmanuel Macron has been criticized for his strategy as well as his comments about Islam being "in crisis". Macron's remarks are particularly noteworthy given the composition of French society. Islam is the second largest religion in France and Pew Research Center estimates there are 5,720,000 Muslims living in the country, accounting for 8.8% of the total population. Other sources place this figure closer to 5 million. Macron is accused of over-generalizing and stigmatizing the nation's Islamic population in response to the actions of a comparative few.

The veracity of Macron's claims can be debated, and the efficacy of his plan is unknown at this time but there is significant public pressure on the government to address the momentum of militant violence. The attacks have spurred discussion about strengthening French border security and immigration policy. Macron has called for the "refoundation" of the Schengen area and has urged Europe to do more to prevent illegal immigration, citing threats posed by trafficking networks with terror links.
The global context saw tremendous geographical expansion and numerical growth in Islamist militancy over recent decades. These broader international trends have notably affected the European jihadist landscape and associated ideological currents have influenced some elements within France. France is as well a site of militant network formation and there is a degree of interplay between domestic and international dynamics.
In 2018, the Center for Strategic and International Studies estimated the number of "Sunni Islamic militants" worldwide to be around four times higher than on September 11, 2001. A study by the Dutch General Intelligence and Security Service (AIVD) found that France was the Western nation most often attacked from January 2004 to December 2018, accounting for 27% of all incidents. The AIVD says the first jihadist attack on French soil during this period was in 2012 and since then, the country has experienced frequent violence. Additionally, the Program on Extremism estimated that France has been the target of 35% of all combined attacks conducted in Europe and North America since 2014.

Several other assessments have illuminated the scale of France's security troubles. In 2017, European Union anti-terror chief Gilles de Kerchove warned there were 17,000 militant Islamists living in the country. Following the December 2018 Christmas market attack in Strasbourg, France 24 reported that approximately "26,000 people who are believed to pose a danger to France are currently categorised as fiché S," and "roughly 10,000 of those are believed to be religious extremists who have been radicalised, some in fundamentalist mosques, some online, some in prison and others abroad." Upwards of 2000 French nationals have reportedly joined the Islamic State and in 2016 the French government estimated that 1,400 prison inmates were "radicalized".

Foreign Policy
From the Armed Islamic Group in the 1990s to al-Qaeda and the Islamic State today, France's enemies have been forthright about what motivates them to conduct attacks. French intervention in Muslim lands has fueled decades of Islamist resentment. Jihadist leaders continually reiterate this in their messaging, as do attack perpetrators in their martyrdom statements and claims of responsibility.

France had various degrees of involvement in the Algerian Civil War, the Gulf War, the War in Afghanistan, the Libyan Civil War, and the conflict in Mali. France has deployed 5,100 military personnel to the Sahel and has around 1,000 more troops stationed in Iraq. It maintains a military presence in Mali, Chad, Niger, Ivory Coast, and Burkina Faso as part of Operation Barkhane. This is France's largest operational military footprint in Africa since the 1950s. France has also played a highly visible and multifaceted role in fighting the Islamic State in the Middle East.

Jihadist propaganda frames the country as an aggressor, foreign occupier of Muslim lands, and a crusader state waging war on Islam. Following 9/11 and entry into the War in Afghanistan, France and other coalition nations were increasingly portrayed in this way. Al-Qaeda propagated similar narratives following the 2013 launch of Operation Serval in Mali.
The development of media campaigns specifically geared towards Western audiences has increased the reach and traction of jihadist narratives within these societies. Incorporating this approach into the overall military strategy against their enemies helped bring the war to the streets of Western cities. Al-Qaeda's propaganda efforts in the 2000s and early 2010s had some success with incitement, but the Islamic State drastically increased the offensive tempo against the West in 2014. Although there were jihadist plots in the 2000s, militants did not have a great deal of operational success on French soil again until the turn of the decade. France notably refrained from the 2003 War in Iraq and seemingly avoided much of the violent backlash associated with it. The general growth of Islamist militancy since 9/11 is another contextual trend to consider.

The Islamic State demonstrated its capabilities through its sweeping military victories, caliphate, unprecedented propaganda infrastructure, and vast global reach. When the US-led coalition intervened against the organization in Iraq and Syria, IS harnessed its robust media apparatus to launch targeted campaigns against participating nations. The Islamic State's top leadership declared France an enemy and the organization produced specialized French language video, audio, and online print materials. IS has also been very effective in its use of social media and messaging applications.

The Islamic State's spokesman at the time, Abu Muhammad al-Adnani, released a statement in September of 2014 that tracked with the evolving trends of jihadist violence in the West. Adnani was very explicit in his instructions, "If you can kill a disbelieving American or European – especially the spiteful and filthy French – or an Australian, or a Canadian, or any other disbeliever from the disbelievers waging war, including the citizens of the countries that entered into a coalition against the Islamic State, then rely upon Allah, and kill him in any manner or way however it may be." He provided simple tactical advice to streamline the attack process, "If you are not able to find an IED or a bullet, then single out the disbelieving American, Frenchman, or any of their allies. Smash his head with a rock, or slaughter him with a knife, or run him over with your car, or throw him down from a high place, or choke him, or poison him."

Blasphemy
There had been demonstrations against Salman Rushdie in the late 1980s and against the publication of cartoons depicting the Prophet Muhammad by Denmark's Jyllands-Posten in 2005, but not lethal attacks of this nature over such things on French soil. The recent surge in these kinds of incidents and the animosity over Emmanuel Macron's plan to fight "Islamist separatism" have added dimension to France's jihadist threat. Militant propaganda has focused on blasphemous acts by French citizens and has framed Macron's strategy as a direct attack on the country's Muslim population.

 There were several warning signs leading up to the 2015 Charlie Hebdo attack. A 2010 issue of al-Qaeda in the Arabian Peninsula's (AQAP) Inspire magazine featured a timeline of events related to depictions of the Prophet Muhammad from 2005 to 2010, which included explicit mention of Charlie Hebdo. Anwar al-Awlaki warned, "If you have the right to slander the Messenger of Allah, we have the right to defend him. If it is part of your freedom of speech to defame Muhammad it is part of our religion to fight you." Awlaki wrote about "the hatred the West holds towards Islam and the Prophet of Islam". He called for retaliation and claimed that "Defending the Messenger of Allah is a greater cause than fighting for Palestine, Afghanistan or Iraq; it is greater than fighting for the protection of Muslim life, honor or wealth." Awlaki focused on Western insults towards the most sacredly held beliefs of many Muslims, sanctified anger over these offences, and gave the greenlight for reprisal.

A subsequent 2013 issue of AQAP's Inspire included a section about the "French crusader intervention in Mali" and a wanted poster featuring individuals accused of insulting Islam. Charlie Hebdo's Stéphane Charbonnier was among the designated figures. On January 7, 2015, brothers Said and Cherif Kouachi conducted a raid on Charlie Hebdo's offices that killed 12 people, including Charbonnier. The shooters had trained in Yemen, identified with AQAP, and executed the attack in retaliation to the magazine's depiction of the Prophet Muhammad.
Blasphemy-motivated violence has reemerged with intensity in recent weeks, sparked again by the republication of these cartoons. Events transpired rather quickly with the high-profile Charlie Hebdo trial, the stabbing near the magazine's former offices, the announcement of Emmanuel Macron's plan, the beheading of history teacher Samuel Paty, and the church attack in Nice. Leaders of Muslim nations have scorned Macron, anti-France protests have erupted across the Islamic world, consumer boycotts have been promoted against French products, and there was a stabbing and subsequent Islamic State-claimed bombing targeting French diplomatic personnel in Saudi Arabia. Jihadist organizations and their online supporters have been actively stoking hostilities, celebrating the attacks, and calling for more violence. They have focused on Macron as a figurehead for insults to Islam and the Prophet Muhammad. The French government is accused of enabling and even encouraging blasphemy.

France is faced with a complex threat from independent actors as well as militants directed, guided, and inspired by jihadist organizations. France is in a precarious position and faces potential violence if a certain foreign policy decision is made, a citizen blasphemes, the state enacts a security measure, or an external event occurs in some foreign flashpoint. This reality informs the French desire to assert national sovereignty. France's security environment is showing signs of deterioration and there is nothing to suggest the violence will subside anytime soon. It is clear the French people want meaningful action and time will reveal if Emmanuel Macron's approach will have any real impact.
Europe's Cyber Resilience
In today's world, no organization or enterprise is completely safe from cyber-attacks or their possible consequences. In fact, one may even argue that the effects of Cyber Security incidents on our increasingly interconnected world have the potential to negatively affect every single individual on this planet. As a result, and aided by a progressively complex landscape of regulatory and legal requirements in this field and beyond, raising awareness of Cyber Security threats and, by extension, building Cyber Resilience, have developed from a traditionally rather technical matter into an increasingly important strategic topic for businesses, on the one hand, and into a critical diplomatic challenge for States, on the other hand.
The EU Network and Information Security Directive was the first piece of EU-wide Cyber Security legislation and aims to enhance Cyber Security across the EU. The national supervision of critical sectors, such as energy, transport, water, health, and critical digital service providers, including online market places, as well as the enhancement of national Cyber Security capabilities and facilitation of cross-border collaboration, are the key topics covered by the NIS Directive.[1] Moreover, the NIS Directive is part of the EU Cyber Security Strategy, which states "achieving Cyber Resilience" as one of its five priorities.[2] However, the fact that the NIS Directive was only adopted in 2016, with a deadline for national transposition by EU member States as recent as May 9, 2018, illustrates that Cyber Security and Cyber Resilience are relatively new topics in international collaborative efforts surrounding security and stability in Europe. One may argue that this recency inherently implies a certain lack of preparation for Cyber Security incidents; thus, vulnerability.
"The technology of today serves not only a Weberian predictability imperative – to further rationalise society. It makes society less safe and its individuals less free" – recently stated my former professor Anis H. Bajrektarevic discussing the EU cyber-related legislation.[3]Hence, a preparation, in other words – strategic investment in preventative measures and resources, is considered an essential aspect of Cyber Security as well as critical to Cyber Resilience. While Cyber Security is primarily concerned with the protection of information technology and systems,[4] Cyber Resilience aims to ensure the effective continuation of an organizations operations and to prevent demobilization of business- or organization-critical functions in the event of security incidents.[5] To be more specific, it is "the ability to prepare for, respond to and recover from cyber attacks" and other security incidents, such as data breaches, that is commonly referred to as Cyber Resilience.[6]
In this context, it has been argued that the creation of a resilience-conscious culture is a key element of successful Cyber Resilience strategies.[7] Creating such a cyber resilient culture involves raising awareness of Cyber Security threats, such as phishing and malware, and communicating ways to minimize risks stemming from them to people outside of Cyber Security functions.[8] The main goal here is to facilitate a cyber resilient mindset through awareness-building measures, leading to the question: If promoting awareness of Cyber Security threats ultimately enhances Cyber Resilience, how can we, first of all, assess the status quo of Europe's Cyber Resilience and subsequently, monitor the progress and effectiveness of such awareness building measures, in order to better understand, compare and ultimately enhance the Cyber Resilience of individual States and Europe in its entirety?
This essay will argue that "a false sense of security" in the private sector is a warning sign regarding the Cyber Resilience of States, hence, a warning sign regarding the status quo of Europe's Cyber Resilience. Moreover, it will argue that "a false sense of security" can serve as a valuable indicator for the effectiveness of, and increased need for Cyber Security awareness measures. This will be accomplished through the following approach:
Firstly, the essential need for and feasibility of active preparation for seemingly unlikely crisis situations, will be emphasized. To illustrate this point, the controversy surrounding the classification of the COVID-19 pandemic as "black swan event" will be discussed. Secondly, the discussion of several recent Cyber Security related incidents and their implications, will highlight that businesses and governments worldwide must, more than ever, and especially due to the C-19 related acceleration of digitalization, improve their Cyber Resilience. The main goal here will be to draw attention to the worldwide existing deficiencies regarding Cyber Resilience and, based on this, illustrate the need for and value of finding new ways to assess Cyber Resilience, but also key aspects of Cyber Resilience. Thirdly, current insights from the recently published study "Cyber Security in Austria"[9] will be discussed and contrasted with the respective risk assessment from The Global Risks Report 2019[10] to illustrate apparent discrepancies in security related self-perception in the private sector versus the reality of the risk situation. It is important to note here that "a false sense of security" means feeling safe in an unsafe environment. Therefore, such discrepancies represent "a false sense of security". As a final step, possible implications and limitations of the presented ideas will be discussed.
A black swan event is an unpredictable, highly improbable and rare event that has serious and potentially catastrophic consequences. One main characteristic of black swan events is the widespread insistence that their occurrence was obvious in hindsight; thus, should have been foreseen.[11] In the recent past, this concept, which the Lebanese-American philosopher, professor and former Wall Street trader, Nassim Nicholas Taleb, developed and already described in 2007, has, in connection with the C-19 pandemic, again become a topic of conversation – not least because of social media, such as Twitter (#blackswan). While there seems to be general disagreement as to whether the ongoing C-19 pandemic constitutes a "real" black swan event, Taleb himself stated in an interview that the eventual outbreak of a global pandemic with all its consequences was, in fact, a predictable "white swan" event, arguing that companies, corporations and especially governments, had no excuse, not to be prepared.[12]
Regardless of swan color, however, in connection with the aforementioned ability to prepare for cyber attacks, it can be argued that a particularly relevant consequence of the C-19 pandemic, in terms of Cyber Security and subsequently, security in Europe, has been the acceleration of digitalization throughout the world, affecting the public and private sector, as well as the private sphere of people's homes. Exit restrictions and other social-distancing measures imposed by governments worldwide, in an effort to curb the spread of the virus, have caused the global demand for remote working technologies to skyrocket within a remarkably short period of time. For example, the video conferencing solution provider Zoom experienced, within just a few weeks, a surge from around 10 million daily active users at the end of December 2019, to over 200 million daily active users in March 2020.[13] It was not long before data privacy and data security related problems with Zoom became apparent: "Zoom bombing" or video hijacking, which refers to the unwanted and disruptive intrusion of a person into a Zoom video meeting, a lack of end-to-end encryption and, in this regard, misleading information advertised on part of the provider, along with various IT security related vulnerabilities that allowed hackers, among other things, unauthorized remote access to end user's Mac computers – including webcam and microphone access, Zoom's deployment of in-app surveillance features, as well as questionable handling and alleged trade with the obtained user data were, already by April 2020, seen as a considerable cause for concern, leading security experts to describe Zoom as "a privacy disaster", and "fundamentally corrupt". Moreover, Arvind Narayanan, associate computer science professor at Princeton University, was quoted as saying: "Zoom is malware".[14] The most memorable piece of news concerning Zoom was, however, arguably about the British prime minister Boris Johnson accidentally posting sensitive information, including the Zoom meeting ID and the login names of several participants, when sharing a screenshot of his first-ever digital cabinet meeting via Twitter.[15]
The example of Zoom illustrates how companies, organizations, governments and private individuals benefit to an unprecedented extent from the advantages of digitalization, especially in the context of the ongoing C-19 pandemic, but also beyond such global crisis situations, while at the same time being faced with the considerable challenges and security risks brought about by the new technologies of what is known as the Fourth Industrial Revolution. This Fourth Industrial Revolution, being "characterized by a fusion of technologies that is blurring the lines between the physical, digital, and biological spheres", is changing the ways we live, work and interact,[16] resulting in significant risks to the privacy of natural persons, as well as to security and stability in general.
Several recently occurring or publicly emerging Cyber Security incidents underpin the scope of these risks: A cyber-attack on the British airline EasyJet, in the course of which personal data including email addresses and travel plans of 9 million EasyJet customers and additionally, credit card details of over 2,000 customers, were stolen, became known in May 2020.[17] This once again demonstrates that companies of all kinds can at all times become targets and victims of cyber-attacks. Costly penalties for violations of the General Data Protection Regulation (EU) 2016/679 (GDPR), as well as claims for damages and lawsuits by those affected and, last but not least, the loss of reputation often caused by such security incidents, pose significant challenges for companies under any circumstances. These challenges can, however, easily become existence-threatening, especially in view of the C-19 induced crisis situation, in which particularly the aviation industry currently finds itself in, as recently highlighted, when Austrian Airlines received EUR 450 million in financial aid from the Austrian government.[18]
On the one hand, the EasyJet security incident illustrates that Cyber Resilience has, in recent years, developed from a formerly predominantly technical matter into a business-critical strategic topic and, in today's world, competitive advantage for companies, whereas on the other hand, the case of Austrian Airlines requiring millions of Euros of state aid to continue their operations, illustrates how crisis situations faced by private companies can and do affect States.
As a matter of fact, we live in a time where the vulnerability of critical infrastructure is a real concern among security specialists[19] and States, as illustrated by the following example: A joint memo, sent out in May 2020 by German intelligence and security agencies, warned German operators of critical infrastructure against hacker attacks. The memo included a description of the hackers' approach as well as information indicating long-standing compromises in corporate networks of companies operating in the energy, water and telecommunications sector,[20] in other words, critical sectors covered by the EU Network and Information Security Directive 2016/1148 (NIS).
It is in light of security incidents like these, that the results of and contradictions arising from this year's "Cyber Security isn Austria" study (KPMG, 2020),[21] may be perceived as especially worrying: According to the study, 27% of 652 companies surveyed place great trust in their Cyber Security measures, while 58% "rather" trust their Cyber Security measures. At the same time, 57% of participating companies became victims of cyber attacks in the past 12 months, of which 74% where phishing attacks.[22] It is important to note here, that, when it comes to the prevention of phishing attacks, security experts consider regularly training employees on security awareness, essential.[23] In the context of such Cyber Security awareness measures, it seems especially interesting that the study highlighted the significance of employees in the detection of cyber attacks, as opposed to merely focusing on employees as a potential weakness: 79% of companies stated that they had become aware of a cyber attack through their own employees, while internal security systems ranked second (72%) as a means of detection. Awareness building measures must, therefore, remain a high priority for companies.[24]
Furthermore, the study established that one third of companies believe it would take them 1 to 4 weeks to safely remove attackers from their systems, while a fourth of companies even believe it would merely take them between 2 and 6 days. These findings are in direct contradiction with the considerably longer and demonstrably increasing average "dwell time" (100 to 170 days) of attackers in corporate networks.[25] Regarding Cyber Resilience, it is worth noting here, that although 69% of companies surveyed invest in awareness and security monitoring to protect themselves against cyber attacks, only 25% prepare for possible damage through cyber insurance coverage.[26] Also, the study found that 82% of companies would like to see established a government agency dedicated exclusively to Cyber Security issues and 77% would like to be supported more by the State, while at the same time, 57% state that they do not trust the authorities when it comes to Cyber Security. Additionally, it was found that the primary expectation (64% of companies) companies have toward the State is the provision of information and EU-wide support as well as exchange between experts from the State and private sector, in order to learn from each other.[27] Considering the companies' expectations regarding the exchange of information between experts, it seems particularly striking that about 90% declined to comment on the effects that past Cyber Security incidents had in terms of damage caused to their reputation. Based on this finding, it was concluded that a trustful exchange of information must be encouraged and observed, that changes to the existing legal framework would help facilitate open communication on cybercrime.[28]
All in all, it was concluded that Austrian companies mistrust others, but do not protect themselves sufficiently, that they demand cooperation, however, shy away from open communication and that they feel more secure than they are.[29] In other words, "a false sense of security" in the Austrian private sector, emerged as a key finding.
It was already established earlier that "a false sense of security" means feeling safe in an unsafe environment. Therefore, it seems only logical to look in more detail at the threat environment, also known as risk environment, in which businesses in today's world operate in. For the sake of coherence and comparability, the following section will, first of all, examine Austria's situation before briefly considering the global risk environment:
The "Risks of Doing Business 2019" report (World Economic Forum) rates cyber-attacks as the most critical business risk in Austria (46.7%) and data fraud or theft as second critical (34.1%).[30] Taking into account the previously discussed findings regarding levels of trust companies place in their security measures (27% trust "greatly", 58% "rather" trust)[31] and unrealistic company estimates of attacker "dwell time" in corporate networks, "a false sense of security" clearly reemerges. The top Risks of Doing Business 2019 on a global scale are fiscal crises (28.9%), closely followed by cyber attacks (28.2%) as the second critical risk and unemployment or underemployment (28.2%) as the third critical risk, while data fraud or theft ranks seventh (22.4%),[32] firmly establishing technological risks among the most critical risks globally.
Overall, and especially against the background of the global risk environment and increasing interconnectedness of the public and private sector, "a false sense of security", or to be more precise, "a false sense of Cyber Security" in the private sector must, therefore, be considered a significant threat for the security of private companies and, consequently, the security in Europe, a warning sign regarding the status quo of Europe's Cyber Resilience and, one may argue, valuable instrument in assessing the effectiveness of Cyber Security awareness measures.
While the scope and purpose of this essay did not allow for an in-depth analysis of how "a false sense of security" may practically be translated into a quantifiable, clearly defined key performance or risk indicator, it may serve as a starting point in doing so. Also, it may rightfully be argued that any indicator of performance or risk must be evaluated in the context of already established key performance and risk indicators, as well as existing efforts, procedures and best practices in the field, in order to fully assess its value and usefulness. Again, the scope of this essay did not allow for an in-depth analysis in this regard. Nevertheless, it may prove useful as a starting point in doing so. Other limitations and challenges arising from the scope, purpose and choice of approach as well as ideas advanced in this essay, include the risk of bias when generalizing from Austria to Europe and the risk of response bias (demand bias) when utilizing survey questions to identify "a false sense of security" with the same participants.
Nevertheless, despite these limitations, it seems possible to derive the following conclusions from the analysis conducted in this essay: a) the security and stability in Europe depend on the ability of States to continuously improve and maintain their Cyber Resilience, b) Europe's Cyber Resilience is closely tied to the Cyber Resilience of each States' private sector and, as a result, the actors operating within them, c) improving cooperation and trust between the public and the private sector as well as between States is necessary to improve Europe's Cyber Resilience and, d) an organization with the appropriate authority, financial and professional capacity as well as reach, such as, one may argue, the OSCE, must act as the initiator and governing body of projects aiming to utilize "a false sense of security" to assess Europe's Cyber Resilience and existing security awareness measures.
All in all, one may conclude that in order to ensure and enhance security and stability in Europe in our increasingly interconnected world, especially in the face of rapid technological progress, new technologies and the recent acceleration of digitalization, an urgent need to continuously improve and monitor Europe's Cyber Resilience exists. This will call for more and more cooperation between the public and private sector, as well as between States and will, consequently, likely even heighten the significance of international organizations, such as the OSCE, in initiating, financing, overseeing and supporting Cyber Resilience initiatives in Europe.
---
[1] ENISA. NIS Directive. n.d. https://www.enisa.europa.eu/topics/nis-directive (accessed June 25, 2020).
[2] European Commission. EU Cybersecurity plan to protect open internet and online freedom and opportunity. February 7, 2013. https://ec.europa.eu/commission/presscorner/detail/en/IP_13_94 (accessed June 25, 2020).
[3]Bajrektarevic, Anis. Twinning Europe and Asia in Cyberspace: the EU GDPR Legislation and its Transformative Power.January 2019. Diplomat Magazine (Hague-Brussels)
[4] RSI Security. What is cyber resilience and why is it important? August 14, 2019. https://blog.rsisecurity.com/what-is-cyber-resilience-and-why-is-it-important/ (accessed June 25, 2020).
[5] De Groot, Juliana. What is Cyber Resilience. February 4, 2019. https://digitalguardian.com/blog/what-cyber-resilience (accessed June 25, 2020).
[6] IT Governance Ltd. What is cyber resilience? n.d. https://www.itgovernance.co.uk/cyber-resilience (accessed June 25, 2020).
[7] Hughes, Mark. Beyond awareness: Create a cyber resilient culture. September 2019. https://thrive.dxc.technology/2019/09/10/beyond-awareness-create-a-cyber-resilient-culture/ (accessed June 6, 2020).
[8] Hughes. Beyond awareness: Create a cyber resilient culture. September 2019.
[9] KPMG. Cyber Security in Österreich. Study, Vienna: KPMG Security Services GmbH, 2020.
[10] World Economic Forum. Risks of Doing Business 2019. 2019. https://reports.weforum.org/global-risks-report-2020/survey-results/global-risks-of-highest-concern-for-doing-business-2020/ (accessed June 25, 2020).
[11] Chappelow, Jim. Black Swan. March 11, 2020. https://www.investopedia.com/terms/b/blackswan.asp (accessed June 25, 2020).
[12]Taleb, Nassim Nicholas, interview by Bloomberg TV. Taleb Says "White Swan" Coronavirus Was Preventable (March 31, 2020).
[13]Fuscaldo, Donna. Zoom's Daily Active Users Surged to 200 Million in March… and That's Part of the Problem. April 2, 2020. https://www.nasdaq.com/articles/zooms-daily-active-users-surged-to-200-million-in-march…-and-thats-part-of-the-problem (accessed June 25, 2020).
[14] Paul, Kari. 'Zoom is malware': why experts worry about the video conferencing platform. April 2, 2020. https://www.theguardian.com/technology/2020/apr/02/zoom-technology-security-coronavirus-video-conferencing (accessed June 25, 2020).
[15] futurezone. Netzpolitik: Boris Johnson postet aus Versehen sensible Infos.April 1, 2020. https://futurezone.at/netzpolitik/corona-boris-johnson-postet-aus-versehen-sensible-infos/400800110 (accessed June 25, 2020).
[16] Schwab, Klaus. The Fourth Industrial Revolution: what it means, how to respond. January 14, 2016. https://www.weforum.org/agenda/2016/01/the-fourth-industrial-revolution-what-it-means-and-how-to-respond/ (accessed June 25, 2020).
[17] Hauser, Christine. EasyJet Says Cyberattack Stole Data of 9 Million Customers. May 19, 2020. https://www.nytimes.com/2020/05/19/business/easyjet-hacked.html (accessed June 25, 2020).
[18] Hodoschek, Andrea. Wirtschaft: AUA-Rettungspaket steht: 450 Millionen Euro Staatshilfe.June 8, 2020. https://kurier.at/wirtschaft/aua-rettungspaket-steht-450-millionen-euro-staatshilfe/400934555 (accessed June 25, 2020).
[19] Allianz. Cyber attacks on critical infrastructure. n.d. https://www.agcs.allianz.com/news-and-insights/expert-risk-articles/cyber-attacks-on-critical-infrastructure.html (accessed June 25, 2020).
[20] Tanriverdi, Hakan. Kritische Infrastruktur: Behörden warnen vor Hackerangriffen.May 27, 2020. https://www.br.de/nachrichten/deutschland-welt/kritische-infrastruktur-behoerden-warnen-vor-hackerangriffen,S0CJ1JP (accessed June 25, 2020).
[21] KPMG. Cyber Security in Österreich. 2020.
[22] KPMG. Cyber Security in Österreich. 2020: 6.
[23] Lord, Nate. Phishing Attack Prevention: How to Identify & Avoid Phishing Scams in 2019. July 12, 2019. https://digitalguardian.com/blog/phishing-attack-prevention-how-identify-avoid-phishing-scams (accessed June 25, 2020).
[24] KPMG. Cyber Security in Österreich. 2020: 13.
[25] KPMG. Cyber Security in Österreich. 2020: 4.
[26] KPMG. Cyber Security in Österreich. 2020: 6.
[27] KPMG. Cyber Security in Österreich. 2020: 23.
[28] KPMG. Cyber Security in Österreich. 2020: 14.
[29] KPMG. Cyber Security in Österreich. 2020: 4.
[30] World Economic Forum. Risks of Doing Business 2019. 2019.
[31] KPMG. Cyber Security in Österreich. 2020: 6.
[32] World Economic Forum. Risks of Doing Business 2019. 2019.