ISIS Drones: Evolution, Leadership, Bases, Operations and Logistics
Asaad Almohammad, Ph.D. & Anne Speckhard, Ph.D.
[yt_dropcap type="square" font="" size="14″ color="#000″ background="#fff" ] T [/yt_dropcap]he use of drones by terrorist organizations has been documented for over a decade [[1],[2], & [3]]. During November 2004, Hezbollah used Mirsad-1, an Iranian made drone, for reconnaissance over Israeli territories, for 20 minutes without being intercepted. Hezbollah operatives managed to fly the drone back to Lebanon.
It is reported that Hamas, the Palestinian terror group, had a development and storage facility for drones that were destroyed by the Israel Air Force during mid-November 2012 [[4]]. By mid-July 2014, Hamas also used Ababil-1, an Iranian made drone, which was shot down by the Israeli forces [[5]]. Furthermore, Palestinian Islamic Jihad, another designated terrorist organization, was able to hack the video feeds of the Israeli's army drones for the period from 2011 to 2014 [[6]].
The first successful and significant use of drones to attack rival forces by a non-state actor has only occurred recently. It was carried out by Hezbollah agents in Arsal, Syria during late September 2014 in which their aerial attack targeted and killed 32 fighters of al-Nusra Front, al-Qaeda' affiliates in Syria. More recently, ISIS began using drones to drop Improvised Explosive Devices (IEDs), most often grenades, to successfully hit enemy targets.
Rep. Duncan Hunter (R-CA) commented to The Washington Times on ISIS's use of IED loaded drones [[7]] [[8]]:"In the end the IEDs are the terrorist's artillery… This is not rocket science. This is a natural progression for IEDs. This isn't crazy stuff that this is happening now. We should have seen this coming."
Indeed, terrorist organizations' obsession with drones is not new.
Hezbollah, a Shiite militia, and Hamas, a Sunni jihadi group and an affiliate of the Muslim Brothers, are both supported by the Iranian regime. Their drones, both the units and the training to operate them, are also Iranian sponsored. Unlike these two terrorist organizations, ISIS developed its drone program using off-the-shelf commercial drones and there is no evidence that they relied on any state actors in improving such capabilities. As ISIS started to appear on the defeat, the group increasingly began to release materials on its drone-based operations, including surveillance, command and control, and attacks. These published pictures and videos were largely employed for propaganda purposes.
By February 2017, ISIS drones became the sexy new topic among ISIS' sympathizers and nemeses, instigating the discussion, debate, and projection of the nature and employment of these weapons in potential terrorist attacks. Alarmed by the current and potential danger of drones as a tool of terror, this report is devoted to collecting intelligence on drone-related operations within ISIS-held territories in Syria. Before presenting the obtained information, a review of the jihadi group's activities and operations regarding this program is instrumental to inferring the current and future implications of ISIS' progression in this area.
ISIS' Use of Drones
In this section ISIS drones' capabilities and activities are summarized based on a wealth of available open-source information. ISIS' documented use of the technology has been covered thoroughly by commentators, analysts, and academics. The following list presents a chronological summary of ISIS' rapid progression and utilization of drones across Iraq, Syria, and Libya for the period spanning August 2014 to March 2017:
The National Defense Magazine reported on a YouTube video showing one of the first instances of the use of drones by ISIS in late August 2014 [[9]]. The video showed aerial footage of army bases in the close vicinity of Raqqa city. The National Defense Magazine argued that ISIS' utilization of the technology would allow the jihadi group to gain situational awareness and use more advanced propaganda material.
In a video released during early September 2014 [[10]], an ISIS operative claimed that the group used drones in surveilling and collecting intelligence on the Tabqa Military Airbase, Raqqa before they launched an assault and seized it from al-Assad's forces. A propaganda video that was released by al-I'tisam, a media company of ISIS, on the 9th of September 2014 showed some reconnaissance footage that seemed to be taken by ISIS operatives before they attacked the base [[11]].
ShamiWitness, a major twitter account that used to spread ISIS propaganda and methods, shared a guide providing beginners with instructions on how to start building multi-copter drones during mid-October 2014 [[12]].
In early September 2014, ISIS captured and released aerial footage of a terrorist attack that targeted fighters in the Kurdish town of Kobane, Syria [[13]]. The video, taken by an ISIS drone, was used for propaganda purposes.
In late January 2015, ISIS agents and/or sympathizers tweeted a link to a document that commented on the shortcoming of ISIS' drones, argued the justifications behind the downing of the drones by rival forces, recommended different commercial drones, and provided instructions and resources on how ISIS can modify and improve its current drones [[14]].
In early April 2015, ISIS released a video of an archaeological site, claiming the site had pagan idols, which they intended to destroy [[15]]. An ISIS drone took the opening footage. On two other separate occasions during early April 2015, ISIS claimed, through a released video and a picture, to have used its drones in reconnaissance missions to coordinate its attacks on an oil refinery in Baiji Iraq [[16]] and Ain Sheep checkpoint in Idlib governorate [[17]].
In mid-December 2015, ISIS used a drone to film a suicide mission in Anbar province, Iraq [[18]].
In early January 2016, an ISIS-released pictorial report surfaced online [[19]]. That report showed footage taken by an ISIS drone that was used to plan an attack on an Iraqi militia camp in the close vicinity of Fallujah. Moreover, during early January 2016, ISIS released a video captured by drones showing suicide missions in al-Anbar, Iraq [[20]].
In late January 2016, ISIS released a video of the Benghazi battle in Libya. The video was largely used to threaten forces fighting ISIS and other Islamists factions [[21]]. In the video an operative appeared to be using a smartphone to control a drone that captured footage of the battle.
In late February 2016, ISIS launched a Telegram channel to connect to and use the knowledge of scientists and engineers who sympathize with the militant group [[22]]. That channel discussed topics related to the assembly and development of ISIS' drones, including remote control of missiles.
In mid-May 2016, ISIS released a picture taken by a drone that captured an attack in the close vicinity of Ramadi, Iraq [[23]]. In late May 2016, a photo of ISIS's operatives using a computer to control a drone during an attack on Iraqi forces in Fallujah surfaced in an announcement made by A'maq, ISIS' news agency [[24]]. Moreover, ISIS also released a video that had scenes that had been captured by a drone [[25]]. The footage featured the assault on Peshmerga forces in the north of Mosul, Iraq on the 3rd of May 2016. During that attack Charles Keating, a U.S. Navy SEAL, was killed. In addition, during late May 2016, ISIS released a picture that included drone footage of its attack on Peshmerga forces in Ninawa, Iraq [[26]].
In early July 2016, the Pentagon reported that ISIS was using drones equipped with full-motion cameras and IEDs [[27]].
In late September 2016, ISIS released a video of a suicide attack on an Iraqi military base that shows drone footage of Belgian ISIS militants before carrying out the mission [[28]]. The video shows a Belgian jihadi, among others, calling for European Muslims not to fear death and to conduct similar attacks in the name of ISIS.
In early October 2016, the Iraqi forces announced that they downed a drone belonging to ISIS in the south of Mosul [[29]]. The drone was reported to be carrying out a reconnaissance mission to surveil Iraqi forces' advancement towards ISIS strongholds.
In mid-November 2016 ISIS released a video showing its operations against Iraqi forces that were advancing to retake Mosul [[30]]. The film is full of drone footage that capture ISIS' suicide attacks.
In early December 2016, a video released by ISIS showed a more systematic and professional use of its drones in a raid in the close vicinity of Mosul, Iraq [[31]]. During that period, ISIS released drone footage of two operations, one that captured footage of an attack on Turkish and Syrian rebel forces around al-Bab Aleppo [[32]] and the other against the Iraqi Popular Mobilization Forces west of Mosul [[33]]. Moreover, in mid-September 2016, a pictorial announcement of suicide attack in the vicinity of Benghazi, Libya was released. That image showed drone footage of the operation [[34]].
In early January 2017, ISIS released a film that contained drone footage [[35]] praising the suicide missions that were carried out by foreign and local jihadis during the battle for Mosul. In late January 2017 ISIS released a propaganda video showing its drones dropping grenade-sized munitions on Iraqi soldiers and tanks [[36]]. The video captures the damage caused by the bombs and claims that ISIS drones have become a nightmare for the forces battling the militant jihadi group. Moreover, during that period ISIS released another video showing an operation in which a drone dropped a bomb on a military site in Iraq [[37]].
In early February 2017 ISIS released propaganda posters on Telegram and social media platforms. One of the posters features ISIS drones attacking and destroying U.S landmarks [[38]]. During early and mid-February 2017, ISIS released a flood of images of the damage caused by its combat drones across Iraq and Syria [[39], [40], & [41]], using them as propaganda material. In mid-February 2017, ISIS operatives or sympathizers started to call for the use of drones to target civilian populations, places of worship, and infrastructure (e.g., power grid), among other targets, in the West, Middle East, and North Africa [[42]]. This is no small thing given that when ISIS called for use of vehicular rammings and knife attacks a spate of them followed across Europe and elsewhere. Similarly when al-Qaeda and later ISIS repeated instructions for pressure cooker bombs and other homegrown attacks these calls were also heeded, although to a lesser extent.
Moreover, ISIS also released a video using areal footage taken by its drones [[43]]. That video featured Iraqi and Syrian ISIS bombers, including two Yazidi children, carrying out suicide missions. In addition, ISIS operatives or sympathizers shared photos on Telegram that featured ISIS combat drones carrying out attacks during night time [[44]]. In February 2017, ISIS released a video showing their operatives in Salah Al-Din, Iraq learning how to modify and weaponize drones [[45]].
In late March 2017, an Arab media outlet released an original file, which had been obtained from a hard a drive taken from ISIS headquarters in northern Syria, that showed Fadhel Mensi, a Tunisian national known in ISIS circles as Abu Yusri Al-Tunisi, who is an ISIS engineer working on increasing the weight that the drones could carry to 20 kilograms [[46]] increasing the damage they could do by dropping larger payload IEDs.
As mentioned earlier, ISIS developed its drones program without any support from state actors. That sets the jihadi militant group apart from terrorist organizations sponsored by Iran. Moreover, the program has been used to improved ISIS' effectiveness on the battlefield since August 2014. The brief summary of ISIS' employment of drones indicates that the group has rapidly improved its experience in using drones and has managed to improve its combat experience through use of the technology in surveillance missions, command and control, and in carrying out attacks against rival forces. The above review shows that the program has been largely used to harm the enemies of ISIS, but even more so to produce propaganda material to make ISIS look strong versus weakened under enemy assault and to instill fear in its rival forces, boost the morale of its own fighters and supporters, improve its brand, and increase recruitment. The material was also employed to provide its sympathizers across the globe with the knowledge required to use a cheap, non-suicidal tool of terror. The odds of drones being used by lone wolves in the West should alarm many [[47]]. There is a wealth of guides and instructions online, distributed by ISIS, for beginners to modify and weaponize off-the-shelf commercial drones and as stated earlier, ISIS's calls for homegrown attacks and instructions on how to carry them out has been heeded in the past.
February 2017 marked a spike in ISIS' use of drones and the release of propaganda associated with the program by ISIS media operatives and sympathizers. ISIS is on the defeat in Iraq and Syria and such deployment might enhance their chances of slowing the advancement of Syrian, and Iraqi forces and their American allies. Alerted to the danger of ISIS' surveillance and combat drones, the Iraqi forces are now using the Raysun MD1, a Taiwanese made multicopter jammer, to neutralize this danger [[48]]. During late July 2016, the American forces were also seen in Iraq using a new technology known as DroneDefender (i.e., an assault-rifle-like device that functions as a frequency jammer to down ISIS drones [[49]]. Reports that a drone flew over the American Embassy Baghdad were also circulated of late. Some analyst argued that the aforementioned measures were not enough to tackle this sort of threat. For instance, Peter Singer, the New America Foundation's analyst, reported [[50]]:
"The drone defender gun is not part of the regular kit," implying it should be, and continued that American soldiers are "going to face this potential threat across the world, in anything from battles to doing an embassy evacuation. And that's not good. We should have seen this coming and developed a plan and equipment, not just for us, but for allied forces."
Furthermore, talking to reporters during the Air Force Association's Air Warfare Symposium, Maj. Gen. Jay Silveria, deputy commander of U.S. Air Forces Central Command, argued that it's critical to go after ISIS logistics, finance, leadership, and storage when it comes to the jihadi group's drones program:
"Find how ISIS is training the pilots, where they're storing the aircraft—not just wait until the thing shows up and then shoot it down."
Indeed, if the group uses a swarming technique in a surprise attack it might be difficult to do so and jamming the drones could end up in them simply falling from the sky and exploding their payloads in any case.
In attempt to understand ISIS' leadership, logistics, finance, storage, and training relating to the militant group's drone program, the International Center for the Study of Violent Extremism (ICSVE) tasked a number of sources on the ground to collect intelligence. Constrained by the duration of data collection and resources, this report does not provide exhaustive details on the aforementioned aspects of ISIS' drones program. However, information was obtained that was related to the leadership, development facilities, training centers, operations, logistics, and the interaction between different entities involved in the program. The following section presents the information obtained by ICSVE. The details are compared to data released by researchers and analysts, when possible, to present a clear picture and to carry out analyses.
Bases, Leadership, and Logistics
The data obtained by ICSVE related to ISIS' drone activities within its territories in Syria. Trusted sources reported that they first saw ISIS drones during mid-January 2017. Previous reports show that ISIS has been actively using the technology at least since August 2014. As of mid-January 2017, ISIS had moved over 200 young militants known as Ashbal al-Khilafa ("Cubs of the Caliphate" in English) from the city of Raqqa to the town of Maadan. Members of the Cubs of the Caliphate were armed and equipped with suicide vests. A militant led the Cubs of the Caliphate by the name Harith al-Shmari (a.k.a. Abu al-Bara). The Cubs of the Caliphate shipped 12 small multicopter drones, each equipped with a small bomb using pickup trucks. Trusted sources connected the shipped drones to Abu Ukba al-Marakshi, one of ISIS' key engineers. Al-Marakshi, a French national, who use to operate from al-Bab, Aleppo appeared in Raqqa during late December 2016. He was seen with Ali Juma Al-Shwakh (a.k.a. Abu Luqman, the emir of Emni [the director of ISIS security forces]).[51] Abu Luqman attended an exercise in the use of combat drones. Al-Marakshi was reported to be the one testing the drone and it was reported that he demonstrated the use of the technology to Abu Luqman. Al-Marakshi took part in the modification and weaponization of multicopters. In late January 2017, he moved with the Cubs of the Caliphate to Maadan, Raqqa.
Training Center
In early March 2017, ICSVE learned that ISIS ran a center to train militants on the use of drones in surveillance and combat capacities. During that period, ISIS trainees were seen flying multicopters in the city of Raqqa. To be exact, the drones flew over the intersection of 23 Shbat and Tal Abyad Streets in Raqqa. Sources traced the drones to their launching point. In mid-March 2017, a number of trusted sources reported the location of ISIS' drone training center (see map below). The center used to be a female clothing outlet by the name Banat al-Yawm (translates literally to Today's Girls and loosely to Modern Girls). Other sources obtained information on the individuals running the center. These members are as follow:
Ahmad Banawi (a.k.a. Abu Uqba), a Syrian national from the Idlib governorate, is in charge of the center. Ahmad Banawi was seen in public, teaching ISIS operatives how to use surveillance drones. He instructed the operatives in the area opposite the center. He is reported to have a degree in aerospace engineering.
A Libyan national by the alias Abu Amarah al-Libi reports to Ahmad Banawi. Al-Libi coordinates with other centers that are involved in ISIS' drone program.
A French national by the alias Abu Muawia al-Faransi used to be connected to the training center. He is reported to be in France as of mid-March 2017. Sources could not obtain much on al-Faransi except that he is tall and blond.
An Iraqi national by the name Jibril (a.k.a. Abu Suhil) reports to Ahmad Banawi. He coordinates with entities that oversee ISIS' drone program in Iraq. Jibril originates from Rawa, Iraq
Map 1. Drones' training center (latitude, longitude): 35.9514406, 39.0125906
In mid-March 2017, ICSVE received information indicating that individuals running ISIS' drone training center in Raqqa were in constant contact with operatives who were affiliated with three other entities. The aforementioned entities were believed to be handling a number of drone-related operations. Data obtained at later dates uncovered that the three operational bases and the training center work closely with each other under one leader.
Initial Modification and Maintenance
After obtaining commercial drones, ISIS moves them to a base close to Panorama Park in Raqqa. The facilities used to be the headquarters of the environment directorate in Raqqa (see map below). This base is in charge of initial modification and the maintenance of ISIS' drones. It is noteworthy that the base is not exclusive to drone-related operations. It was reported that other electronic and mechanical operations are also carried out from that base. Some information regarding the names and nationalities of engineers and technicians who operate from that base was obtained by ICSVE. Their details are as follow:
A Jordanian national by the alias Abu Azam.
A Syrian national by the alias Abu Saad.
A Syrian national by the alias Abu Usama..
Map 2. Initial Modification and Maintenance Base (latitude, longitude: 35.9415194, 38.9928067)
IEDs and Weaponization
The entity that handles the initial modification of the drones works closely with another base. That base receives modified surveillance drones to weaponize them. This weaponization base's key operation is to produce IEDs, be they airborne or otherwise. According to sources close to ISIS, a man by the name Umar (a.k.a. Abu al-Zubair) is in charge of this base. He is an Iraqi national from Diyala, Iraq. He was an Emni (security forces) operative before being reassigned to his current position. His second in command is a Moroccan national by the alias Abu Yazid. Umar and Abu Yazid commute using a black Jeep. Sources reported the address of this weaponization and IED development base (see map below). The weaponization of drones is carried out from the basement of that building. Engineers, technicians, and IED experts cooperate to equip drones with bombs. In late March 2017, sources reported that operatives working from that base tested a drone carrying an IED weighing almost 5 kilograms. However, this center does not store weaponized drones. All operational drones are sent to a storage and distribution center. Drones that malfunction or have defects are sent back to the modification and maintenance center.
Map 3. IEDs and Drones' Weaponization Base (latitude, longitude: 35.9427865, 39.0200579)
Storage and Distribution
The storage and distribution center receives weaponized and surveillance drones from the former operational base. This entity also receives surveillance drones from the modification and maintenance center. The location of this base was reported in late March 2017 (see map below). Requests for combat drones from militant ISIS members are received by operatives managing storage and distribution. Combat and surveillance drones are provided.
Map 4. Storage and Distribution Base (latitude, longitude: 35.948772, 38.9979565)
to militants in areas of heavy fighting. In addition, this center cooperates with the training center to provide militants with trained members to operate surveillance or combat drones if needed. Moreover, this base handles the distribution of the drones within ISIS-controlled territories in Syria and Iraq. A number of Europeans operate from base. Their details are as follow:
A British national by the alias Abu Jarir is the director of the base.
A French national by the name Muhammad Jalalia reports to the director of the base. He oversees operations related to the storage of the drones.
A Swedish national known as Islam reports to the director of the base. He is in charge of the distribution of the drones.
Leadership
In mid-April 2017, sources reported to ICSVE that the highest ranked ISIS operative who is in charge of their drone program is a militant by the name Muhammad Islam. He is in his thirties and holds a degree in information technology for a British University. Muhammad is a European citizen of Malaysian descent. This suggests that he does not have Malaysian citizenship as the Malaysian government does not allow dual citizenship. In ISIS' ranks, Muhammad has the title of Emir that could refer to manager, director, or minister. He oversees drone-related operations. In late April 2017, ICSVE learned that a Syrian national by the name Yahia al-Abdullah was the second in command for Muhammad Islam, the Emir of ISIS' drone program. Al-Abdullah was born in 1987. He holds a degree in software engineering from Aleppo University. Based on information obtained by ICSVE, the organizational structure that governs the operational interaction between members involved in ISIS' drone program was inferred.
Recent Operations and Logistics
Information obtained from trusted sources indicates that in mid-April 2017, Muhammad Islam, the Emir of ISIS' drone program, directly supervised a joint operation between the modification and maintenance center and the IED and weaponization center. Muhammad was overseeing the operations, started sometime before March 2017, to modify commercial drones to increase their operational time, distance and flying capabilities, and the IED load they could carry. The new design was modified for drones to be equipped with 6 small IEDs. Moreover, the modification and maintenance center was working on the inclusion of a solar panel on top of the drone body to further increase its operational life. The drones were also painted with a wax-like coating. Twenty-seven drones were reported to be subjected to this modification. They were all small drones; their diameter being less than 70 centimeters.
In late April 2017, the storage and distribution center received a number of drones matching the description of the drones that were undergoing modifications through the aforementioned joint operations. Each drone was equipped with a solar panel. Full motion, high resolution cameras were installed on the lower and middle sections of the drones' bodies. However, no IEDs were installed. It is not clear whether the drones were only modified to carry out surveillance operations. It can be safely argued that those drones could be weaponized before being deployed to the battlefield. That said, that center also received drones of a different design in late April 2017. These drones were equipped with two small IEDs. The drones of this type were quickly distributed, only staying in the storage facilities for a few days. Drones that resemble the two above-described designs were seen in the training center slightly earlier than the documentation of them in the storage facilities. That suggests ISIS might have tested and trained its operatives using these drones.
In addition, sources reported to ICSVE that in early March 2017, the storage and distribution center shipped a number of surveillance and combat drones from Raqqa to the city of Mayadin, Deir ez-Zor. Those drones were carried using pickup trucks. This move corroborated an earlier report that argued an increasing significance of the city of Mayadin in the fight against ISIS [[52]].
Furthermore, as of early March 2017 ISIS' agents were reported to have obtained commercial drones from Lebanon and then shipping them to ISIS held-territories in Syria. A recent study on tracking the supply of components used by ISIS showed that ISIS was able to obtain detonating cords and detonators through an intermediary, Maybel, based in Lebanon [[53]]. This corroborates the information received from ICSVE's sources. Moreover, in late April 2017, it was reported that the Emir of ISIS' drone program, Muhammad Islam, used his second in command, Yahia al-Abdullah, to procure commercial drones and electronics required by the modification and maintenance centers. Based on information obtained from trusted sources, the procurement is not exclusive to the needs of ISIS' drone program. That said, ICSVE learned that ISIS trades antiquities and artifacts to pay for purchases made in Beirut, Lebanon. Al-Abdullah was reported to be a key operative in such dealings. The purchased products then get shipped to Homs, Syria. From there, ISIS agents smuggle them to Raqqa. To that end, extrapolating on information obtained by ICSVE, the procurement and logistics operations of ISIS drones program are illustrated in the following figure.
Conclusion
This report provides a brief review of ISIS' use of drones. The review outlines the operations the terrorist organization has carried out using off-the-shelf commercial drones. Noticeably, ISIS' capabilities and expertise in using drones in surveillance, command and control, and attacks have improved. It is noteworthy that in February 2017, ISIS' use of drones and release of material documenting such employment had increased dramatically. It appears that ISIS is on the defeat in both Iraq and Syria. ISIS' deployment of drones and disbursement of associated propaganda could have been to reinforce its brand as a terrorist organization and to do as much damage as possible while losing on the battleground. Through its recent propaganda ISIS claimed that its drones are eliciting fear and hysteria in its enemies. Moreover, the group is capitalizing on the technology and their employment of it, in claiming revenge, improving their credibility in the eyes of sympathizers, increasing the recruitment of new members, and positing drones as a cheap tool of terror to be used outside the Syrian and Iraqi theaters as well. Its sympathizers were called to use drones to inflict substantial damage and cause horror in civilian populations across Europe, the United States, and MENA. That turn of events is alarming and has multiple implications for national security.
Drones are increasingly being used by civilians in the public domain (e.g., taking aerial pictures and footage, mail delivery, etc.). This growing use of drones by the general public provides an opportunity for terrorist organizations to adapt methods they previously employed, which used other tools of terror such as delivery trucks, to drones. There seems to be a pattern in ISIS' encouragement of using tools unlikely to raise an alert, when attacking civilian populations. For instance, the approach of ISIS' new magazine, Rumiyah, towards the use of trucks as a tool of terror was justified in the following [[54]]:
"Though being an essential part of modern life, very few actually comprehend the deadly and destructive capability of the motor vehicle and its capacity of reaping large numbers of casualties if used in a premeditated manner" P. 10.
Modified and weaponized off-the-shelf commercial drones might present a less dangerous tool of terror for wannabe terrorists that prefer an alternative to suicide missions. Such uses could be hard to detect in urban settings, yet could lead to devastating aftermath if not intercepted. Compared to the delivery trucks, all this method requires is to get hold of instruction manuals that are available online, and ammunitions.
ISIS managed to disburse a large number of guides and instructions on the modification and weaponization of drones and ISIS-inspired lone wolves might be able to get hold of material required to produce IEDs through criminal networks [[55]]. Moreover, this new tool is likely to complicate the work of law enforcement agencies that are trying to prevent acts of terror. Giving that the use of drones for commercial and personal purposes is expected to increase in the future, policy makers may need to consider passing regulations. They could enact policies to restrict the sale of commercial drones without digital identification numbers. Police officers may then need to be equipped with the technology required to identify the number of operational drones. Such a numbering system could be linked to the identity of the operator. Police officers may need to be equipped with frequency jammers to down suspected drones although if they are loaded with explosives that is not always a good solution. Notwithstanding that the suggested measures might cause certain inconveniences for operators using drones for legitimate commercial and personal reasons, these measures are intended to allow law enforcement agencies to intercept and down drones that might target civilian populations.
This report used intelligence information that focused on operational bases, leadership, activities, procurement, and logistics. That knowledge, if confirmed, is expected to allow forces fighting ISIS to strategically disrupt and neutralize ISIS' drone operations. An earlier report presented evidence indicating that ISIS is highly bureaucratic when it comes to its drones program [[56]]. Based on information obtained by ICSVE, ISIS' bureaucracy regarding its drones program is task specific, systematic, and complex. The data shows a top to bottom organizational flow that pervades ISIS's operations and upholds it's "hear and obey" philosophy.[57] The Emir of ISIS' drone program, Muhammad Islam, oversees the operation of four entities that are involved in the program. These entities are, namely, the centers for modification and maintenance, IEDs and weaponization, storage and distribution, and training. The centers were reported to cooperate in joint missions and to carry out task-specific operations.
Furthermore, this report provides some details on a number of individuals who are involved in the program. This includes the program's top leader, his second in command, the directors of three out of the four centers, engineers, technicians, and operatives tasked with managerial functions. This endeavor also presented details on the interaction between operatives involved in the drones program. That glimpse allowed for the deduction of the organizational hierarchy of ISIS' drone program.
Through the second in command, of the Emir of the program, Yahia al-Abdullah, the leadership of the four entities procures from Beirut drones and the materials required for modifying them. ISIS agents were reported to trade artifacts and antiquities to pay for the purchased products. Those products get smuggled to Homs, Syria by ISIS operatives. ISIS' agents in Homs handle transporting the shipment of the products to Raqqa, Syria. Once the drones and technology required to modify it get to Raqqa, they get delivered to the modification and maintenance center. At most this center produces surveillance drones. It was reported that this center cooperated with the entity tasked with weaponizing the drones, the IED and weaponization center, to develop and improve ISIS combat drones. Commonly, the IED and weaponization center works on equipping the drones with airborne IEDs. The storage and distribution center receives surveillance drones from the entity in charge of modification and maintenance and combat drones from the one tasked with weaponizing them. ISIS militants submit forms requesting drones at the storage and distribution center. When needed, the storage and distribution center communicates with the drones' training center to provide militants with operatives trained in using the drones. The training center also teaches militants who are assigned to drone-based tasks. Using that insight, ICSVE was able to infer the procurement and logistics involved in ISIS' drone program.
Reference for this Report: Almohammad, Asaad & Speckhard, Anne (May 4, 2017) ISIS Drones: Evolution, Leadership, Bases, Operations and Logistics, ICSVE Research Reports http://www.icsve.org/research-reports/isis-drones-evolution-leadership-bases-operations-and-logistics/
---
[1] "Hezbollah says it has capability to bomb Israel from air," Haaretz, Nov 12, 2004
[2] Eugene Miasnikov, "Terrorists Develop Unmanned Aerial Vehicles," Center for Arms Control, Energy and Environment Studies at MIPT, Dec 2004, http://www.armscontrol.ru/uav/mirsad1.htm
[3] Hezbollah Mirsad-1 UAV Penetrates Israeli Air Defenses," Defense Industry Daily, April 20, 2005.
[4] Yoav Zitun, "Watch: Hamas UAV that can reach Tel Aviv," YNETNEWS, November 16, 2012, http://www.ynetnews.com/articles/0,7340,L-4306887,00.html
[5] Lorenzo Francheschi-Bicchierai"Israel Shoots Down Hamas Drone," Mashable, July 14, 2014, http://mashable.com/2014/07/14/israel-shoots-down-hamas-drone/#yAEFyiQgFgqs
[6] Yonah Jeremy Bob, "Islamic Jihad Member Convicted in Plea Bargain for Hacking IDF Drones," Jerusalem Post, January 31, 2017, http://www.jpost.com/Israel-News/Islamic-Jihad-member-convicted-in-plea-bargain-for-hacking-IDF-drones-480092
[7] Adiv Sterman, "Hezbollah drones wreak havoc on Syrian rebel bases," Times of Israel, September 21, 2014, http://www.timesofisrael.com/hezbollah-drones-wreak-havoc-on-syrian-rebel-bases/
[8] Rowan Scarborough, "How ISIS-controlled drones like this are striking new fear within the U.S. military," The Washington Times, January 24, 2017, http://www.washingtontimes.com/news/2017/jan/24/isis-drone-dropping-precision-bombs-alarms-us-mili/
[9] Yasmin Tadjdeh, "Islamic State Militants in Syria Now Have Drone Capabilities," National Defense Magazine, August 28, 2014
[10] https://vimeo.com/177453167
[11] Geoff Earle & Bruce Golding, "ISIS using surveillance drones to target Syrian military," New York Post, August 26, 2014, http://nypost.com/2014/08/26/isis-using-surveillance-drones-to-target-syrian-military/
[12] For more on ShamiWitness see Channel 4, "ISIS propagandist ShamiWitness: Man charged in India," June 1, 2015, https://www.channel4.com/news/isis-shami-witness-medhi-masroor-biswas-charged
[13] Kiran Moodley, "Isis releases drone footage of suicide bombings in Kobani," Independent, December 11, 2014, http://www.independent.co.uk/news/world/middle-east/isis-release-drone-footage-of-suicide-bombings-in-kobani-9917198.html
[14] Justpaste.it/jnabi7
[15] Steven Stalinsky & R. Sosnow, "A Decade Of Jihadi Organizations' Use Of Drones – From Early Experiments By Hizbullah, Hamas, And Al-Qaeda To Emerging National Security Crisis For The West As ISIS Launches First Attack Drones," MEMRI, February 21, 2017, Inquiry & Analysis Series No.1300, https://www.memri.org/reports/decade-jihadi-organizations-use-drones-%E2%80%93-early-experiments-hizbullah-hamas-and-al-qaeda#_edn135
[16] Ralph Avellino & Gilad Shiloach, "Video: ISIS Uses Drones In Oil Refinery Assault," vocative, Apr 17, 2015, http://www.vocativ.com/world/isis-2/isis-using-drones-in-iraq/
[17] Steven Stalinsky & R. Sosnow, "A Decade Of Jihadi Organizations' Use Of Drones – From Early Experiments By Hizbullah, Hamas, And Al-Qaeda To Emerging National Security Crisis For The West As ISIS Launches First Attack Drones," MEMRI, February 21, 2017, Inquiry & Analysis Series No.1300, https://www.memri.org/reports/decade-jihadi-organizations-use-drones-%E2%80%93-early-experiments-hizbullah-hamas-and-al-qaeda#_edn135
[18] Justpaste.it/pm4r
[19] Justpaste.it/q47o
[20]Shamikh1.biz/vb/showthread.php?t=253023,Ia601506.us.archive.org/35/items/azmulkumah2/azmulkumah2.mp4
[21]Shamikh1.biz/vb/showthread.php?t=253858.Ia801507.us.archive.org/19/items/BangazeeAlThbat2/bangazee%20al-thbat%202.mp4
[22] MEMRI Cyber & Jihad Lab, "ISIS Engineers And Scientists Collaborate On Projects In Telegram Channel," March 21, 2016, http://cjlab.memri.org/lab-projects/tracking-jihadi-terrorist-use-of-social-media/isis-engineers-and-scientists-collaborate-on-projects-in-telegram-channel/
[23] Justpaste.it/u80v
[24] Steven Stalinsky & R. Sosnow, "A Decade Of Jihadi Organizations' Use Of Drones – From Early Experiments By Hizbullah, Hamas, And Al-Qaeda To Emerging National Security Crisis For The West As ISIS Launches First Attack Drones," MEMRI, February 21, 2017, Inquiry & Analysis Series No.1300, https://www.memri.org/reports/decade-jihadi-organizations-use-drones-%E2%80%93-early-experiments-hizbullah-hamas-and-al-qaeda#_edn135
[25] Elizabeth Mclaughlin, "New Video Shows Intense ISIS Battle That Killed a US Navy Seal," ABC News, May 5, 2016, http://abcnews.go.com/International/video-shows-intense-isis-battle-killed-us-navy/story?id=38896834
[26] Justpaste.it/ung5
[27] Bloomberg News, "Islamic State fighters using drones with IEDs and spy cameras, says Pentagon," Telegraph, July 7, 2016, http://www.telegraph.co.uk/news/2016/07/07/islamic-state-fighters-using-drones-with-ieds-and-spy-cameras-sa/
[28] MEMRI, "Jihad and Terrorism Threat Monitor (JTTM) Weekend Summary," MEMRI, Special Announcements No.486, https://www.memri.org/reports/jihad-and-terrorism-threat-monitor-jttm-weekend-summary-215
[29] AlALAM, "Iraqi Army Targets ISIS Drone near Mosul," ALALAM, October 03, 2016, http://en.alalam.ir/news/1868370
[30] MEMRI, "ISIS Video Documents Group's Military Response To Campaign To Retake Mosul, Promises Resilience And Victory," Jihad & Terrorism Threat Monitor, November 13, 2016, https://www.memri.org/jttm/isis-video-documents-groups-military-response-campaign-retake-mosul-promises-resilience-and
[31] https://twitter.com/memrijttm/status/805404027198590980?lang=en, December 4, 2016
[32] Twitter.com/memrijttm/status/806811378543493121, December 8, 2016
[33] Justpaste.it/e_makhmor, posted December 8, 2016
[34] Justpaste.it/11iqe, December 19, 2016
[35] Multimedia, "IS Video Shows Several Suicide Bombings in Ninawa Recorded by Drones, Execution of Spy by Drowning," SITE Intelligence Group, January 03 2017, https://ent.siteintelgroup.com/Multimedia/is-video-shows-several-suicide-bombings-in-ninawa-recorded-by-drones-execution-of-spy-by-drowning.html
[36] https://vimeo.com/200866575/29d47a4f02
[37] BCNet Staff, "ISIS Dropping Bombs with Drones in Iraq," Boston Commons High Tech Network, March 2, 2017, http://bostoncommons.net/isis-dropping-bombs-with-drones-in-iraq/
[38] Steven Stalinsky & R. Sosnow, "A Decade Of Jihadi Organizations' Use Of Drones – From Early Experiments By Hizbullah, Hamas, And Al-Qaeda To Emerging National Security Crisis For The West As ISIS Launches First Attack Drones," MEMRI, February 21, 2017, Inquiry & Analysis Series No.1300, https://www.memri.org/reports/decade-jihadi-organizations-use-drones-%E2%80%93-early-experiments-hizbullah-hamas-and-al-qaeda#_edn135
[39] S02.justpaste.it/files/justpaste/d389/a14419344/9.jpg
[40] S04.justpaste.it/pdf/1396s-justpaste-it-647309.pdf
[41] S04.justpaste.it/pdf/137uq-justpaste-it-638825.pdf
[42] MEMRI, "Private Pro-ISIS Telegram Channel Promotes Use Of Weaponized Drones Against Targets In West," Jihad & Terrorism Threat Monitor, February 16, 2017, https://www.memri.org/jttm/private-pro-isis-telegram-channel-promotes-use-weaponized-drones-against-targets-west
[43] MEMRI, "ISIS Video Features Drone Footage Of Martyrdom Operations, Including Ones Carried Out By An Iraqi Man Who Returned From Europe And Two Yazidi Children," Jihad & Terrorism Threat Monitor, February 14, 2017, https://www.memri.org/jttm/isis-video-features-drone-footage-martyrdom-operations-including-ones-carried-out-iraqi-man-who
[44] Steven Stalinsky & R. Sosnow, "A Decade Of Jihadi Organizations' Use Of Drones – From Early Experiments By Hizbullah, Hamas, And Al-Qaeda To Emerging National Security Crisis For The West As ISIS Launches First Attack Drones," MEMRI, February 21, 2017, Inquiry & Analysis Series No.1300, https://www.memri.org/reports/decade-jihadi-organizations-use-drones-%E2%80%93-early-experiments-hizbullah-hamas-and-al-qaeda#_edn135
[45] https://player.vimeo.com/video/205103463
[46] Anthony Kimery, "Identity Of ISIS Drone Engineer, Plan To Improve Drones' Ability To Carry Explosives," Homeland Security Today, April 04, 2017, http://www.hstoday.us/single-article/identity-of-isis-drone-engineer-plan-to-improve-drones-ability-to-carry-explosives/ba7f425aa5de23cdc850dac0a72de0ec.html
[47] Ahmet S. Yayla & Anne Speckhard (Feb 28, 2017) The Potential Threats Posed by ISIS's Use of Weaponized Air Drones and How to Fight Back. ICSVE Brief Reports http://www.icsve.org/brief-reports/the-potential-threats-posed-by-isiss-use-of-weaponized-air-drones-and-how-to-fight-back/
[48] Tom O'Connor, "ISIS has no Air Force, but it has an Army of Drones that Drop Explosives," NEWSWEEK, April 17, 2017, http://www.newsweek.com/isis-air-force-army-drones-drop-bombs-585331
[49] Brendan Mcgarry, "Drone-Killing Gun Spotted at US Base in Iraq," Defense Tech, July 26, 2016, https://www.defensetech.org/2016/07/26/drone-killing-gun-spotted-at-us-base-in-iraq/
[50] Ben Watson, "The Drones of ISIS," Defense One, January 12, 2017, http://www.defenseone.com/technology/2017/01/drones-isis/134542/
[51] Speckhard, A., & Yayla, A. S. (2017). The ISIS Emni: The Origins and Inner Workings of ISIS's Intelligence Apparatus. Perspectives on Terrorism, 11(1). Retrieved from http://www.terrorismanalysts.com/pt/index.php/pot/article/view/573
[52] Almohammad, Asaad & Speckhard, Anne (April 3, 2017) Is ISIS Moving its Capital from Raqqa to Mayadin in Deir ez-Zor? ICSVE Brief Reports, http://www.icsve.org/brief-reports/is-isis-moving-its-capital-from-raqqa-to-mayadin-in-deir-ez-zor/
[53] Conflict Armament Research, "Tracing the Supply of Components used in Islamic State IEDs: Evidence from a 20-month investigation in Iraq and Syria," Conflict Armament Research Ltd., London, UK, February 2016, file:///C:/Users/Asaad/Downloads/Tracing_The_Supply_of_Components_Used_in_Islamic_State_IEDs.pdf
[54] Rumiyah, "Just Terror Tactics," Rumiyah, Issue 3, 2017, http://qb5cc3pam3y2ad0tm1zxuhho-wpengine.netdna-ssl.com/wp-content/uploads/2014/09/Rumiyah-ISIS-Magazine-3rd-issue.pdf
[55] Ahmet S. Yayla & Anne Speckhard (Feb 28, 2017) The Potential Threats Posed by ISIS's Use of Weaponized Air Drones and How to Fight Back. ICSVE Brief Reports http://www.icsve.org/brief-reports/the-potential-threats-posed-by-isiss-use-of-weaponized-air-drones-and-how-to-fight-back/
[56] Don Rassler, Muhammad al-`Ubaydi, & Vera Mironova, "CTC Perspectives – The Islamic State's Drone Documents: Management, Acquisitions, and DIY Tradecraft," Combating Terrorism Center, January 31, 2017, https://www.ctc.usma.edu/posts/ctc-perspectives-the-islamic-states-drone-documents-management-acquisitions-and-diy-tradecraft
[57] Speckhard, A., & Yayla, A. S. (2016). ISIS Defectors: Inside Stories of the Terrorist Caliphate: Advances Press, LLC.
After a New Massacre, Charges That ISIS Is Operating With Assad and the Russians
Authors: Anne Speckhard, Ardian Shajkovci
On July 25 in the Syrian province of Sweida a massacre began in the early morning. Ten jihadists from the so-called Islamic State entered Sweida town. They wore the traditional baggy trousers and loose-fitting overgarments of Druze men, but beneath the clothes they had hidden explosive vests. Three detonated in the main vegetable market, then one of them accompanied the many injured to the hospital and set off his explosive charge there. The other six suicide bombers were overcome before they could detonate, according to senior officials in the Druze community.
At the same time, hundreds of ISIS fighters entered three nearby villages, moving house-by-house slitting throats and shooting to death men, women and children. Some reported that the killers left a witness from each family alive to tell their hideous story. In all, 273 Druze were killed and 220 injured, Druze officials told us.
They strongly suspect that the attack by ISIS was carried out in cooperation with the Russian-backed Syrian regime of Bashar al-Assad, and this is corroborated to some extent by ISIS prisoners we have interviewed who are being held by U.S.-allied Kurdish forces here in northern Syria.  The Druse politicians and officials came here to try to forge an alliance with like-minded Kurds for mutual self-protection, which is when they told us the details of the massacre.
News of the atrocity has been reported internationally, but the story behind it still is not well understood.
The Druze are one of the smaller minorities in Syria, perhaps three percent of the population. But their reputation as fighters in the wars of the Levant goes back centuries.  Altogether, they number about a million adherents of a monotheistic, Abrahamic faith mingling elements of Judaism, Christianity and Islam, but also beliefs in reincarnation. Long persecuted for their beliefs, they keep their scriptures secret.
Their lands and their strongholds traditionally have been in the mountains of Syria and Lebanon, although some Druze are in Jordan and a large contingent are in Israel. Many live outside the region as well, and fit easily into the secular West. (Amal Clooney, for instance, is from an influential Druze family in Lebanon.) In Syria, the hills east and south of Damascus officially are known as Jabal al-Druze, the Druze mountain, and the communities that live there are very close-knit.
To this day, Druze fighters are well represented in the militaries of Lebanon and Israel, and until recently of Syria as well. But when the Syrian uprising of 2011 turned violent, Druze leaders decided to stay neutral in the conflict. They called those serving in the Syrian army to desert and return home. Druze officials we spoke to, who did not want to be quoted by name, claim to have their own militia of 53,000 – reservists, military deserters and young men whom they have trained – ready to defend their Syrian heartland.
As the ISIS massacres in the Sweida region began just after dawn, mysteriously, telephone land lines and electricity in the area had been cut off. But the news spread by cell phone, and well-armed Druze men came out in droves to defend their population. "The big battle started around noon and lasted until 8 p.m," said one Druze official who joined the fight.
According to the Druze politicians we talked to, there were approximately 400 combatants from ISIS, or Daesh as they are called here, facing thousands of individually armed Druze who rose to fight — and who did not take prisoners.
"Currently 250 Daesh are dead," one Druze official told us. "There are no injured [ISIS fighters]. We killed them all and more are killed every day in ongoing skirmishes in which the Daesh attackers continue to come from the desert to attack. Every day we discover the bodies of injured Daesh who died trying to withdraw. Due to the rugged terrain, Daesh could not retrieve them with their four-wheel-drives. We have no interest to bury them."
Of 10 known ISIS captives taken during the fighting, three were hanged immediately.  Another was captured and hanged during skirmishes earlier this week. The Druze officials said that the Syrian authorities are demanding any surviving ISIS captives be turned over to them, but the Druze are refusing to do so.
The horror of the Sweida massacre in an area most considered safe—and in these last moments when ISIS rule in Syria appears to be all but over—was magnified when the Druze learned that some of their women and children had been taken captive by ISIS cadres. "Most of the Daesh attackers were killed," a Druze official told us. "The only escapees were those who were kidnapped in the first village: 29 women, teenagers and babies."
One 19-year-old student already has been beheaded by ISIS, which also quickly posted pictures of their Druze female captives and demanded that the Syrian regime stop attacking them and exchange ISIS prisoners held by the regime for these women and children.
In addition to the sensational pictures of the helpless women holding their hands above their heads in the desert, ISIS sent a video of one of their Druze captives, 35-year-old A Shalguinz, who delivered her baby in the desert.
"Daesh said they will make them sabaya [slaves] if the regime doesn't' give 100 prisoners to them and the regime refused," one of our interlocutors told us.
People in the Middle East constantly speculate about the machinations of their governments and political parties, and rumors are taken seriously since verifiable facts often are hard or impossible to come by. But the Assad regime and ISIS at this moment have a coincidence of interests that is hard to mistake.
Assad currently is readying his troops and Russian- and Iranian-backed allies to attack the jihadist militants in Idlib, and the Druze leaders we talked to feel that their people were directly punished for not agreeing to join the Syrians in that operation.
Replaying the events that occurred prior to the slaughter and kidnapping, one Druze leader points out that about a week before the massacre, "Three Russian military officers came to the region to meet the political representatives of our area. They were meeting to create the 5th army in the region, exclusively for that region, so that all the young Druze who fled the Syrian Army and the Druze reservists are invited back."
If the Druze have anything like as many as the 53,000 combatants they claim, obviously they could be hugely valuable to the regime's army. But that was not going to happen.
"We don't attack outside of our area. We only defend ourselves if necessary," said the same official. "They came and said, 'We'll make the 5th battalion to protect the area. They can join the combat against al Nusra [al Qaeda linked jihadists] in Idlib," he explained. "But the local representative answered them clearly, that they cannot join any Syrian Army to combat outside the mountain of the Druze, only defensive not offensive actions."
Assad's alleged complicity with ISIS is long, gruesome, and well documented. Recently he has had a policy of allowing armed militants to escape from cities in busses, ostensibly to reduce the risk of civilian casualties.
""It is known that Daesh militants in the suburbs of Damascus have been displaced to the east of Sweida in green buses by an agreement with the government: 1,400 Daesh were moved this way to the area east of Sweida and near the Tanf base of the Americans," one of our Druze sources told us.
The U.S. garrison at al-Tanf sits on the strategic Baghdad-Damascus highway, located in Syria on the Iraqi border and within miles of the Jordanian border. This outpost has served as a launching point since 2016 for counter-ISIS operations including training for Syrian opposition factions fighting ISIS, al-Nusra and other jihadists.
"Adding to that, 1,000 combatants of Daesh came in a discreet way from the Yarmouk area [a Palestinian refugee camp in Damascus] to join the local Daesh, estimated at 2,000 to 3,000 combatants," said one of the Druze officials who talked to us. "We know this by internal sources of the Syrian army. There are still some Druze of the army who leak this information to us." In these transfers, ISIS fighters "have the right to take their individual Kalashnikov and three magazines. According to the government all of them came armed this way as the Syrian government gave them this safe passage to move to our area."
"On the 24th of July most of the official checkpoints of the Syrian army around Sweida were withdrawn—all around the villages where the massacres occurred," this Druze official told us. "They hit at 7 a.m., but at night something else was happening. Where the villages are—facing the Daesh area—the Syrian army withdrew the local weapons from the local protection militias. No one knew why. They also withdrew their checkpoint in the area and cut the electricity and local phone service. The regime was a spectator to the massacre."
"We think there is complicity between Daesh and the regime," another of the Druze leaders said. "It's so obvious to us. The regime refused to send ambulances to assist the population. They cut the electricity as well and the local telephone service to make it difficult to communicate. They couldn't cut the mobiles."
One of the 10 captured ISIS attackers admits on an interrogation video shared by the Druze leaders that in the village massacres a man from the Syrian government guided them from house to house, knocking on the doors and calling the inhabitants by name so they would unwittingly open their doors to the ISIS attackers.
This is not the first time we have heard of such cynical and deadly complicity between the Assad regime and the ISIS terrorists it supposedly is fighting. We have interviewed, now, 91 men and women who defected from ISIS or were taken prisoner by the forces fighting it. They have told us that ISIS sold grain and oil to the Syrian government while in return they were supplied with electricity, and that the Syrians even sent in experts to help repair the oil facility in Deir ez Zour, a major city in southeast Syria, under ISIS protection. Early in the the revolution, Bashar al-Assad released al Qaeda operatives and other jihadists from his prison to make the case that he was fighting terrorists, not rebellious people hoping for democracy. One of those jihadists he released, known as Alabssi, was one of the ISIS leaders in the battle in Sweida.
In neighboring Iraq, ISIS has been declared militarily defeated since November 2017. President Donald Trump, in his state of the union speech in January this year, said, "I'm proud to report that the coalition to defeat ISIS has liberated very close to 100 percent of the territory just recently held by these killers in Iraq and in Syria." But on the ground, U.S.-led coalition forces say that in the area patrolled by Americans and their close allies, around 1,000 ISIS militants are still at large. And an estimated 9,000 ISIS militants are still roaming free in Syria and Iraq. And in both places heinous attacks continue to occur.
Where did the fighters come from who carried out the massacre in Sweida? Ten ISIS fighters were captured and hundreds killed. According to our sources 83 ID cards were recovered. Most were Chechens, Palestinians from the Syrian camps, and some Saudis. There was a Moroccan and a Turkman among them, a Russian and a Libyan, as well as some Iraqis. Supposedly the brother of Abu Bakr al-Baghdadi, the leader of ISIS, commanded the assault.
The Chechens who were slain were all wearing suicide vests—as usual, our source said. Those who attacked in the center of Sweida wore suicide vests, but so did the snipers using powerful rifles to shoot from distant rooftops. "That's where most our casualties came from," said one of the Druze officials. "It seems ISIS is alive and well despite international reports that they are defeated, or nearly defeated."
One of the officials will only speak to us anonymously out of concern the attack can be repeated. "If they kidnap one, they will kidnap more," he worries. Some 114 villages and small towns are around Sweida with half a million Druze living there.
The leaders of Druze mountain tell us that they are now also appealing to the international community to be protected by an international force, as the Kurdish area is protected by the Americans, and to assist them to bring back the kidnapped women to their families.
"To safeguard our community and to protect the diversity in the future of Syria, we need to create a crescent against aggressors," said one of the politicians. Running from north to south, including parts of Iraq, it would protect the Kurds, the Yazidis, Christians, and Druze. "The minorities are looking to the Coalition as the only credible force in the area," he said, adding, "The crescent strategically speaking would also cut the Iranians from access to the regime."
The world must decide whether or not to respond, but the record thus far does not hold out much hope.
Author's note: This piece first published at the Daily Beast
The armed conflict between ISIS and al Qaeda has reached its climax
How Central Asian jihadists kill each other in Syria?
Exactly one year ago, on July 10, 2017, the Islamic state citadel of Mosul city was liberated and, as a result, Iraqi Prime Minister Haider al-Abadi solemnly announced that the Caliphate in Iraq had finally and irrevocably fallen.More than three months later, on October 17, 2017, the Kurdish combat units of the Syrian Democratic Forces, with the support of the aviation of the international anti-terrorist coalition led by the United States, drove out the Islamic State from the Syrian city of Raqqa.
But, as the terrorist attacks carried out by the supporters of Abu Bakr al-Baghdadi in July 2018 in Syria, Iraq, Afghanistan, Pakistan and Canada showed, the Islamic state managed to regain its strength over the past year and further expanded the geography of its military operations. While victorious fanfares sounded, ISIS fighters successfully mastered the tactics of guerrilla warfare and deeply integrated into the Sunni population of the Middle East and Central Asia. Pinpoint terrorist strikes clearly indicate that the victory over the Islamic state is still far away and the jihadists are determined to take revenge. Today ISIS is conducting an intense offensive guerrilla war not only against Western countries and government regimes in the region but also against the Taliban and armed groups of alQaeda, who are its ideological rivals for leadership in the jihadist world.
In this brutal and intra-factional war between ISIS Islamist groups on the one hand, and al Qaeda and Taliban on the other hand, the jihadists of the Central Asia's five countries, called the "Stans", are actively participating.Islamists from the Fergana Valley, because of ideological confrontation, were divided into supporters of al-Baghdadi and Ayman al-Zawahiri and often commit terrorist acts against each other in Syria.
According to the Hayat Tahrir al Sham–affiliated information agency Ebaa, on July 9, 2018, an attack was carried out in Syria's city Idlib against the amir's house of the Central Asian terrorist group Katibat al Tawhid wal Jihad Abu Saloh. As a result of the attack, his wife and four-year-old son were killed. The Uzbek jihadists' leader himself was not injured. Security officer Hayat Tahrir al-Sham Anas al-Sheikh said that the house of Abu Saloh was attacked by an armed Khawarij (al Qaeda uses the term "Khawarij" as a synonym for 'extremist' to describe members of the ISIS), who was detained by the security forces of the city after hot pursuit.During the interrogation, a member of the Islamic state confessed to the crime. He was recruited by ISIS in Turkey. Later "Khawarij" was executed, Ebaa agency reported.
This is not the first victim among the Central Asian jihadists as a result of an armed confrontation between ISIS and al Qaeda. On April 27, 2017, during the evening prayer in the mosque of a Syrian city of Idlib, leader of the al Qaeda-backed Katibat Imam al Bukhari Sheikh Salahuddin was killed by an ISIS militant who was from Uzbekistan. The Islamic State distributed the following statement via Telegram messenger in this regard, "The emir of detachment of Katibat al-Imam Bukhari, Sheikh Salahuddin, was punished according to Sharia law for all the betrayals he committed."Two ISIS terrorists from Uzbekistan and Tajikistan who murdered the Sheikh Salahuddin were detained and executed.
Lately in the northwestern province of Idlib, which is the last stronghold of the Syrian armed opposition, terrorist attacks of ISIS militants on military and religious sites al Qaeda-backed Hayat Tahrir al-Sham sharply intensified.Lately in the northwestern province of Idlib, which is the last stronghold of the Syrian armed opposition, terrorist attacks of ISIS militants on military and religious sites of al Qaeda-backed Hayat Tahrir al-Sham sharply intensified.
Terrorist organizations from Central Asia such as Katibat al Tawhid wal Jihad, Katibat al-Imam Bukhari, as well as Uyghur groups from Chinese Xinjiang, the Turkestan Islamic Party and Katibat al-Ghuraba are located in Idlib.All of them were affiliated with al Qaeda and were fighting within the largest jihadist group Hayat Tahrir al-Sham. The Salafi-jihadi ideologues of the Hayat Tahrir al-Sham are making efforts to transform the Idlib province into an emirate ruled under Shariah.
According the Syrian Observatory for Human Rights, 229 jihadists of al Qaeda were assassinated by ISIS terrorist attacks. Of these, 153 fighters belong to Hayat Tahrir al-Sham, al Qaeda-linked jihadist group Ahrar al-Sham, Jaysh al-Izza, and other factions operating in Idlib. 25 jihadists of Uzbek, Uyghur and Caucasian nationalities have been assassinated in the same ways.
Caliphate rising from the ashes
On July 12, 2018, ISIS' media center Amaq issued the message with three images from an improvised explosive device attack in Idlib city. The target was Sheikh Anas Ayrout, the President of the Court of Appeal in Idlib, a longtime opposition figure and senior Sharia official who played a key role in the formation of the Syrian Salvation Government. Based on Shariah rule the Syrian Salvation Government is a civil authority formed in Idlib province in early November 2017 and backed by the rebel coalition Hayat Tahrir al-Sham.
A pinpoint attempt on such a high ranking religious and political figure indicates that the explosion was not accidental or chaotic.The al-Baghdadi militants have studied the possible routes of Sheikh Anas Ayrout and easily identified his car. They received from the Syrian Salvation Government information about when he would travel on this route.From this, it can be concluded that the Islamic state succeeded in introducing its agents into the military and religious structures of Hayat Tahrir al-Sham and created a complex network of underground cells throughout Syria, including the Idlib province.
On July 13, 2018, the Islamic State's propaganda machine released the information with several photos about the assassination of the Turkey-backed Sultan Murad Division rebel group's leader Abu Ahmed al-Sansawi in Idlib city.ISIS' photos clearly showed that the killing was a targeted assassination, during which the terrorists confidently pursued the car of al-Sansawi. This once again testifies that the underground ISIS network is organized at a high level, and they have mastered the tactics of guerrilla warfare.
The Media Center Amaq almost daily reports about Islamic state's successful armed attacks on the positions of the "enemies of Islam" Hayat Tahrir al-Sham in the province of Idlib.Indeed, the guerrilla attacks and terrorist acts of the supporters of al-Baghdadi not only complicated the life of al-Qaeda-backed jihadists in Idlib, but they also caused a more serious threat to the security and defense of the entire armed Syrian opposition, than a possible attack by the Assad army and Iranian proxy Shiite militias with the support of Russian aviation.
On July 25, 2018, ISIS gunmen committed the bloodiest attack in Syria's history in the southwestern Sweida province, killing 215 people and injuring 180 people.The sad reality is that the fighters of al Baghdadi survived the air strikes of the Western coalition and today continue to pour out streams of blood in Sham.They are trying to prove to the outside world and the entire Sunni jamaat that, despite the fall of Mosul and Raqqa, the military, human and organizational potential of the ISIS remains high.
Today, Hayat Tahrir al-Sham and the Central Asian Salafi-jihadi groups have to fight on three fronts: with the armed forces of the Assad regime, the Iranian controlled Shiite proxy units and ideological opponents of the Islamic state.If the war with the first two is outlined by a clear front line, then the fight against ISIS is conducted as an invisible guerrilla war.
Since 2017, Hayat Tahrir al-Sham regularly conducts a security campaign to identify ISIS clandestine cells and eliminate its agents in the province of Idlib.But it is very difficult to solve the problem of ensuring the security.To intimidate those who support the emir of the overthrown Caliphate al Baghdadi and those who sympathize with him, Hayat Tahrir al-Sham began to publicly execute the ISIS prisoners of war.
On July 14, Anas Sheikh, a security officer inIdlib, told Eba news agency that in the village of Sarmin,Hayat Tahrir al-Sham executed 8 ISIS members led by their commander Abu Barra Sahili. As evidence, the group's propagandists published a photo of executed terrorists.
On July 24, Eba agency reported that HTS militants destroyed a large cell of the Islamic state in the village of Jisr Shugur in the west of Idlib.As a result, the deputy amir of ISIS in Idlib Abu Said al-Shishani was captured and immediately executed. His photo was published on the Eba website.
Abu Said al-Shishani was the brother of ISIS military minister, Abu Omar al-Shishani (real name Tarkhan Batirashvili), a well-known Chechen terrorist and the closest military adviser to Abu Bakr al-Baghdadi.The US Treasury Department added Batirashvili to its list of "Specially Designated Global Terrorists", and the US government announced a reward up to $5 million for information leading to his capture in 2015.
A sacrifice of the pure Islam
It should be noted that according to the direction of al Qaeda leader Ayman al-Zawahiri,Hayat Tahrir al Sham and Central Asian jihadist groups avoided publicizing public executions of their enemies.But the difficult situation caused by the terrorist attacks of ISIS, apparently, forced the ideologists of al Qaeda to change the tactics of their propaganda.
In response, the jihadists of the Islamic state staged a wave of terror in the province of Idlib, as revenge for the murder of their members.They named their operation in honor of the murdered commander Abu Barra Sahili.Such a tradition was initiated by al Baghdadi himself.Earlier, ISIS carried out a military operation in honor of the lost military minister, Abu Omar al-Shishani, and in honor of the official spokesperson and senior leader of the Caliphate, Abu Mohammad al-Adnani.
The ideological rivalry and armed conflict between al Qaeda and ISIS for the leadership in the jihadist world has reached its peak.As is known, both terrorist groups are fighting for the purity of Islam.Both seek to establish Sharia laws, create an Islamic caliphate and to spread it around the world.ISIS ideologists consider the supporters of Hayat Tahrir al-Sham apostates and kaafirs (infidels).Al Qaeda described the supporters of the Islamic state as Khawarij (the early Islamic sect that was involved in the disruption of the unity of the Muslims and rebelled against the Khalifah).
From the analysis of ISIS activities over the last six months, it can be concluded that, firstly, the group leaders are trying to compensate for the loss of the Caliphate with abundant terrorist acts behind enemy lines and by expanding the geography of "the holy war." Secondly, the supporters of the Islamic state managed to create at an advanced level an expanded underground network among Sunni Muslims in Syria, Iraq, Afghanistan, Pakistan, Turkey, Yemen and Egypt. Thirdly, the publication of statements and press releases in the Amaq News Agency show that terrorist acts in different countries and regions are managed from a single ISIS center.
From a practical point of view, fighting between jihadists of the Islamic state and al Qaeda is beneficial to all countries that are fighting Islamist extremism and terrorism. A long and bloody confrontation will undoubtedly weaken the human, technical and financial potential of both Salafi-jihadi groups.
Total Catastrophe Demands Total Solution: Boko Haram and the Dilemma of Northeast Nigeria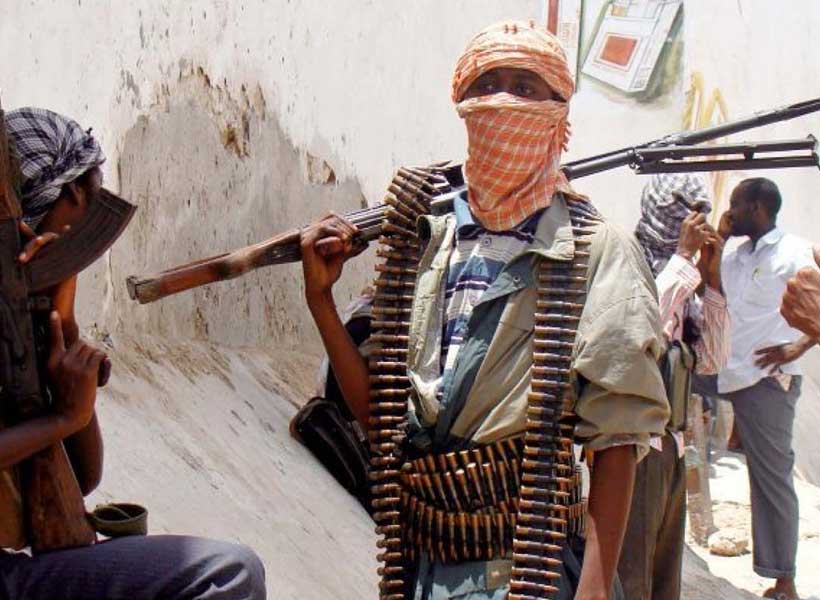 The Boko Haram insurgency, far from being over and ravaging Northeastern Nigeria, has affected both the physical and social environment and led to displacing many residents of the Northeast from their homes. The Boko Haram insurgency, which can be traced back to the year 2009, has resulted in a grave humanitarian crisis with so many internally displaced persons in dire need of global intervention and assistance from donor agencies and states. The insurgency since 2013 has led to the displacement of 2.4 million people, including women and children making up the highest percentage most affected by the conflict. Food insecurity remains a major concern to the international community, with 5.2 million people in need of life-saving food assistance, especially those who are in IDP camps. Also, there is a growing health challenge being experienced by internally displaced persons.  For instance, on 16 August 2017 a cholera outbreak was reported on the outskirts of Borno's capital, Maiduguri, and later on in Dikwa and Monguno as well. Within just two weeks there were 125 suspected/confirmed cases as well as eight suspected cholera-related deaths. These health challenges facing IDPs won't change in the foreseeable future due to the limited humanitarian aid from donor agencies. Thus, these entirely preventable diseases are becoming endemic throughout the northeast.
Also in August 2017 there were major attacks against civilians, including despicable suicide bombings inside of IDP camps. Over 10 suicide bombing attacks took place during the reported period in Borno alone. These attacks have understandably discouraged humanitarian agencies from deploying their aid workers to the theatre of the conflict. Considering the high risks posed by the Boko Haram insurgency, most aid workers are unwilling to work in the Northeast part of Nigeria entirely, which consequently means the fate of all the IDPs there, within camps and without, are at the mercy of Boko Haram.
In order to ensure that humanitarian actors can continue to address the most pressing needs, physical access must be improved in northeast Nigeria which will help reduce the dilemma confronting IDPs in the region. It was discovered that by August 2017 the lack of access in certain areas of northeast Nigeria prevented food security organizations from reaching over 337,000 affected persons. Furthermore, the unpredictable internal migration movements of IDPs continue to pose a grave challenge to humanitarian agencies' ability to respond in a timely and targeted manner. There is a collective agreement by all the non-Boko Haram northeast stakeholders that a return to normalcy and comprehensive resettlement of all IDPs across the region is the penultimate goal, second only to ensuring stable economic growth for the region's sustainable redevelopment as the ultimate fight against extremism. This collective agreement has led the federal government of President Muhammadu Buhari to intensify its efforts to bring normalcy to the region and resettlement of all IDPs by directly engaging selected Boko Haram-controlled areas. In the meantime, however, this engagement increases the instability (if also dynamism) of the IDP situation.
According to the UNHCR December 2016 Report, out of the estimated 176,000 Nigerians (a sub-set of the total 2.3 Million IDPs) who fled to neighboring countries (Cameroon, Chad, and Niger), only 17,000 have returned and under circumstances falling far short of international standards. In many of these cases, the returnees are being processed to join other IDPs in formal and informal camps. This above report shows a certain level of dynamism, as they indicate that the returns are beginning to happen spontaneously. For instance, 2016 governmental reports on return assessments indicated that an estimated total of 332,333 IDPs (47,476 IDP households) returned to northern Adamawa (Mubi North, Mubi South, Michika, Maiha, Hong and Gombi). IDPs in Yobe are also beginning to relocate to communities and camps close to their original communities and only Borno State currently has the slowest rates of IDP returns. This is on account of the intermittent progress being made by the Nigerian military to defeat Boko Haram and the fact that many IDPs indicated a strong willingness to return of their own accord to their home communities if safety and security was at least semi-guaranteed. However, the comprehensive and full resettlement and return of IDPs to their homes depends largely on the total defeat of Boko Haram insurgents. Despite progress by the Nigerian military, that total victory is far from achieved or guaranteed.
There is a dire need for infrastructural development in the region as the Boko Haram insurgency has resulted in the destruction of facilities and installations, especially healthcare and educational institutions throughout the northeast. This dearth of infrastructural development has generated immense concerns which led to the National Assembly putting forward a bill to begin engineering this essential development of the region. Most recently, there was the signing of the Northeast Development Commission Bill by President Buhari. This law provides for the establishment of the Northeast Development Commission (NEDC). How effective this will be in bringing meaningful development to the conflict-ravaged region depends largely on how much funding is diverted to it and how sincerely and honestly will the commission manage those funds?
Thus, the way forward to ensure lasting peace while overcoming the grave humanitarian crisis confronting the northeast part of Nigeria is for the federal government (through its military and executive branch) to intensify efforts and show a high level of commitment toward not only defeating Boko Haram insurgents but making the economic, social, and food security of all citizens there politically paramount. Humanitarian global actors should also increase their efforts by committing more personnel physically to the region, thus reinforcing the commitment of the Nigerian government.  Finally, the management of the Northeast Development Commission (NEDC) should be free of corruption and manipulation when rebuilding the northeast, in order to avoid the pitfalls that bedeviled an earlier commission with similar mandate, the Niger Delta Development Commission (NDDC). Until all parties involved, local and global, understand the holistic effort needed to not just overcome extremist elements but make Nigeria truly safe for all Nigerians, then the scourge of Boko Haram will continue.