ISIS Drones: Evolution, Leadership, Bases, Operations and Logistics
Asaad Almohammad, Ph.D. & Anne Speckhard, Ph.D.
[yt_dropcap type="square" font="" size="14″ color="#000″ background="#fff" ] T [/yt_dropcap]he use of drones by terrorist organizations has been documented for over a decade [[1],[2], & [3]]. During November 2004, Hezbollah used Mirsad-1, an Iranian made drone, for reconnaissance over Israeli territories, for 20 minutes without being intercepted. Hezbollah operatives managed to fly the drone back to Lebanon.
It is reported that Hamas, the Palestinian terror group, had a development and storage facility for drones that were destroyed by the Israel Air Force during mid-November 2012 [[4]]. By mid-July 2014, Hamas also used Ababil-1, an Iranian made drone, which was shot down by the Israeli forces [[5]]. Furthermore, Palestinian Islamic Jihad, another designated terrorist organization, was able to hack the video feeds of the Israeli's army drones for the period from 2011 to 2014 [[6]].
The first successful and significant use of drones to attack rival forces by a non-state actor has only occurred recently. It was carried out by Hezbollah agents in Arsal, Syria during late September 2014 in which their aerial attack targeted and killed 32 fighters of al-Nusra Front, al-Qaeda' affiliates in Syria. More recently, ISIS began using drones to drop Improvised Explosive Devices (IEDs), most often grenades, to successfully hit enemy targets.
Rep. Duncan Hunter (R-CA) commented to The Washington Times on ISIS's use of IED loaded drones [[7]] [[8]]:"In the end the IEDs are the terrorist's artillery… This is not rocket science. This is a natural progression for IEDs. This isn't crazy stuff that this is happening now. We should have seen this coming."
Indeed, terrorist organizations' obsession with drones is not new.
Hezbollah, a Shiite militia, and Hamas, a Sunni jihadi group and an affiliate of the Muslim Brothers, are both supported by the Iranian regime. Their drones, both the units and the training to operate them, are also Iranian sponsored. Unlike these two terrorist organizations, ISIS developed its drone program using off-the-shelf commercial drones and there is no evidence that they relied on any state actors in improving such capabilities. As ISIS started to appear on the defeat, the group increasingly began to release materials on its drone-based operations, including surveillance, command and control, and attacks. These published pictures and videos were largely employed for propaganda purposes.
By February 2017, ISIS drones became the sexy new topic among ISIS' sympathizers and nemeses, instigating the discussion, debate, and projection of the nature and employment of these weapons in potential terrorist attacks. Alarmed by the current and potential danger of drones as a tool of terror, this report is devoted to collecting intelligence on drone-related operations within ISIS-held territories in Syria. Before presenting the obtained information, a review of the jihadi group's activities and operations regarding this program is instrumental to inferring the current and future implications of ISIS' progression in this area.
ISIS' Use of Drones
In this section ISIS drones' capabilities and activities are summarized based on a wealth of available open-source information. ISIS' documented use of the technology has been covered thoroughly by commentators, analysts, and academics. The following list presents a chronological summary of ISIS' rapid progression and utilization of drones across Iraq, Syria, and Libya for the period spanning August 2014 to March 2017:
The National Defense Magazine reported on a YouTube video showing one of the first instances of the use of drones by ISIS in late August 2014 [[9]]. The video showed aerial footage of army bases in the close vicinity of Raqqa city. The National Defense Magazine argued that ISIS' utilization of the technology would allow the jihadi group to gain situational awareness and use more advanced propaganda material.
In a video released during early September 2014 [[10]], an ISIS operative claimed that the group used drones in surveilling and collecting intelligence on the Tabqa Military Airbase, Raqqa before they launched an assault and seized it from al-Assad's forces. A propaganda video that was released by al-I'tisam, a media company of ISIS, on the 9th of September 2014 showed some reconnaissance footage that seemed to be taken by ISIS operatives before they attacked the base [[11]].
ShamiWitness, a major twitter account that used to spread ISIS propaganda and methods, shared a guide providing beginners with instructions on how to start building multi-copter drones during mid-October 2014 [[12]].
In early September 2014, ISIS captured and released aerial footage of a terrorist attack that targeted fighters in the Kurdish town of Kobane, Syria [[13]]. The video, taken by an ISIS drone, was used for propaganda purposes.
In late January 2015, ISIS agents and/or sympathizers tweeted a link to a document that commented on the shortcoming of ISIS' drones, argued the justifications behind the downing of the drones by rival forces, recommended different commercial drones, and provided instructions and resources on how ISIS can modify and improve its current drones [[14]].
In early April 2015, ISIS released a video of an archaeological site, claiming the site had pagan idols, which they intended to destroy [[15]]. An ISIS drone took the opening footage. On two other separate occasions during early April 2015, ISIS claimed, through a released video and a picture, to have used its drones in reconnaissance missions to coordinate its attacks on an oil refinery in Baiji Iraq [[16]] and Ain Sheep checkpoint in Idlib governorate [[17]].
In mid-December 2015, ISIS used a drone to film a suicide mission in Anbar province, Iraq [[18]].
In early January 2016, an ISIS-released pictorial report surfaced online [[19]]. That report showed footage taken by an ISIS drone that was used to plan an attack on an Iraqi militia camp in the close vicinity of Fallujah. Moreover, during early January 2016, ISIS released a video captured by drones showing suicide missions in al-Anbar, Iraq [[20]].
In late January 2016, ISIS released a video of the Benghazi battle in Libya. The video was largely used to threaten forces fighting ISIS and other Islamists factions [[21]]. In the video an operative appeared to be using a smartphone to control a drone that captured footage of the battle.
In late February 2016, ISIS launched a Telegram channel to connect to and use the knowledge of scientists and engineers who sympathize with the militant group [[22]]. That channel discussed topics related to the assembly and development of ISIS' drones, including remote control of missiles.
In mid-May 2016, ISIS released a picture taken by a drone that captured an attack in the close vicinity of Ramadi, Iraq [[23]]. In late May 2016, a photo of ISIS's operatives using a computer to control a drone during an attack on Iraqi forces in Fallujah surfaced in an announcement made by A'maq, ISIS' news agency [[24]]. Moreover, ISIS also released a video that had scenes that had been captured by a drone [[25]]. The footage featured the assault on Peshmerga forces in the north of Mosul, Iraq on the 3rd of May 2016. During that attack Charles Keating, a U.S. Navy SEAL, was killed. In addition, during late May 2016, ISIS released a picture that included drone footage of its attack on Peshmerga forces in Ninawa, Iraq [[26]].
In early July 2016, the Pentagon reported that ISIS was using drones equipped with full-motion cameras and IEDs [[27]].
In late September 2016, ISIS released a video of a suicide attack on an Iraqi military base that shows drone footage of Belgian ISIS militants before carrying out the mission [[28]]. The video shows a Belgian jihadi, among others, calling for European Muslims not to fear death and to conduct similar attacks in the name of ISIS.
In early October 2016, the Iraqi forces announced that they downed a drone belonging to ISIS in the south of Mosul [[29]]. The drone was reported to be carrying out a reconnaissance mission to surveil Iraqi forces' advancement towards ISIS strongholds.
In mid-November 2016 ISIS released a video showing its operations against Iraqi forces that were advancing to retake Mosul [[30]]. The film is full of drone footage that capture ISIS' suicide attacks.
In early December 2016, a video released by ISIS showed a more systematic and professional use of its drones in a raid in the close vicinity of Mosul, Iraq [[31]]. During that period, ISIS released drone footage of two operations, one that captured footage of an attack on Turkish and Syrian rebel forces around al-Bab Aleppo [[32]] and the other against the Iraqi Popular Mobilization Forces west of Mosul [[33]]. Moreover, in mid-September 2016, a pictorial announcement of suicide attack in the vicinity of Benghazi, Libya was released. That image showed drone footage of the operation [[34]].
In early January 2017, ISIS released a film that contained drone footage [[35]] praising the suicide missions that were carried out by foreign and local jihadis during the battle for Mosul. In late January 2017 ISIS released a propaganda video showing its drones dropping grenade-sized munitions on Iraqi soldiers and tanks [[36]]. The video captures the damage caused by the bombs and claims that ISIS drones have become a nightmare for the forces battling the militant jihadi group. Moreover, during that period ISIS released another video showing an operation in which a drone dropped a bomb on a military site in Iraq [[37]].
In early February 2017 ISIS released propaganda posters on Telegram and social media platforms. One of the posters features ISIS drones attacking and destroying U.S landmarks [[38]]. During early and mid-February 2017, ISIS released a flood of images of the damage caused by its combat drones across Iraq and Syria [[39], [40], & [41]], using them as propaganda material. In mid-February 2017, ISIS operatives or sympathizers started to call for the use of drones to target civilian populations, places of worship, and infrastructure (e.g., power grid), among other targets, in the West, Middle East, and North Africa [[42]]. This is no small thing given that when ISIS called for use of vehicular rammings and knife attacks a spate of them followed across Europe and elsewhere. Similarly when al-Qaeda and later ISIS repeated instructions for pressure cooker bombs and other homegrown attacks these calls were also heeded, although to a lesser extent.
Moreover, ISIS also released a video using areal footage taken by its drones [[43]]. That video featured Iraqi and Syrian ISIS bombers, including two Yazidi children, carrying out suicide missions. In addition, ISIS operatives or sympathizers shared photos on Telegram that featured ISIS combat drones carrying out attacks during night time [[44]]. In February 2017, ISIS released a video showing their operatives in Salah Al-Din, Iraq learning how to modify and weaponize drones [[45]].
In late March 2017, an Arab media outlet released an original file, which had been obtained from a hard a drive taken from ISIS headquarters in northern Syria, that showed Fadhel Mensi, a Tunisian national known in ISIS circles as Abu Yusri Al-Tunisi, who is an ISIS engineer working on increasing the weight that the drones could carry to 20 kilograms [[46]] increasing the damage they could do by dropping larger payload IEDs.
As mentioned earlier, ISIS developed its drones program without any support from state actors. That sets the jihadi militant group apart from terrorist organizations sponsored by Iran. Moreover, the program has been used to improved ISIS' effectiveness on the battlefield since August 2014. The brief summary of ISIS' employment of drones indicates that the group has rapidly improved its experience in using drones and has managed to improve its combat experience through use of the technology in surveillance missions, command and control, and in carrying out attacks against rival forces. The above review shows that the program has been largely used to harm the enemies of ISIS, but even more so to produce propaganda material to make ISIS look strong versus weakened under enemy assault and to instill fear in its rival forces, boost the morale of its own fighters and supporters, improve its brand, and increase recruitment. The material was also employed to provide its sympathizers across the globe with the knowledge required to use a cheap, non-suicidal tool of terror. The odds of drones being used by lone wolves in the West should alarm many [[47]]. There is a wealth of guides and instructions online, distributed by ISIS, for beginners to modify and weaponize off-the-shelf commercial drones and as stated earlier, ISIS's calls for homegrown attacks and instructions on how to carry them out has been heeded in the past.
February 2017 marked a spike in ISIS' use of drones and the release of propaganda associated with the program by ISIS media operatives and sympathizers. ISIS is on the defeat in Iraq and Syria and such deployment might enhance their chances of slowing the advancement of Syrian, and Iraqi forces and their American allies. Alerted to the danger of ISIS' surveillance and combat drones, the Iraqi forces are now using the Raysun MD1, a Taiwanese made multicopter jammer, to neutralize this danger [[48]]. During late July 2016, the American forces were also seen in Iraq using a new technology known as DroneDefender (i.e., an assault-rifle-like device that functions as a frequency jammer to down ISIS drones [[49]]. Reports that a drone flew over the American Embassy Baghdad were also circulated of late. Some analyst argued that the aforementioned measures were not enough to tackle this sort of threat. For instance, Peter Singer, the New America Foundation's analyst, reported [[50]]:
"The drone defender gun is not part of the regular kit," implying it should be, and continued that American soldiers are "going to face this potential threat across the world, in anything from battles to doing an embassy evacuation. And that's not good. We should have seen this coming and developed a plan and equipment, not just for us, but for allied forces."
Furthermore, talking to reporters during the Air Force Association's Air Warfare Symposium, Maj. Gen. Jay Silveria, deputy commander of U.S. Air Forces Central Command, argued that it's critical to go after ISIS logistics, finance, leadership, and storage when it comes to the jihadi group's drones program:
"Find how ISIS is training the pilots, where they're storing the aircraft—not just wait until the thing shows up and then shoot it down."
Indeed, if the group uses a swarming technique in a surprise attack it might be difficult to do so and jamming the drones could end up in them simply falling from the sky and exploding their payloads in any case.
In attempt to understand ISIS' leadership, logistics, finance, storage, and training relating to the militant group's drone program, the International Center for the Study of Violent Extremism (ICSVE) tasked a number of sources on the ground to collect intelligence. Constrained by the duration of data collection and resources, this report does not provide exhaustive details on the aforementioned aspects of ISIS' drones program. However, information was obtained that was related to the leadership, development facilities, training centers, operations, logistics, and the interaction between different entities involved in the program. The following section presents the information obtained by ICSVE. The details are compared to data released by researchers and analysts, when possible, to present a clear picture and to carry out analyses.
Bases, Leadership, and Logistics
The data obtained by ICSVE related to ISIS' drone activities within its territories in Syria. Trusted sources reported that they first saw ISIS drones during mid-January 2017. Previous reports show that ISIS has been actively using the technology at least since August 2014. As of mid-January 2017, ISIS had moved over 200 young militants known as Ashbal al-Khilafa ("Cubs of the Caliphate" in English) from the city of Raqqa to the town of Maadan. Members of the Cubs of the Caliphate were armed and equipped with suicide vests. A militant led the Cubs of the Caliphate by the name Harith al-Shmari (a.k.a. Abu al-Bara). The Cubs of the Caliphate shipped 12 small multicopter drones, each equipped with a small bomb using pickup trucks. Trusted sources connected the shipped drones to Abu Ukba al-Marakshi, one of ISIS' key engineers. Al-Marakshi, a French national, who use to operate from al-Bab, Aleppo appeared in Raqqa during late December 2016. He was seen with Ali Juma Al-Shwakh (a.k.a. Abu Luqman, the emir of Emni [the director of ISIS security forces]).[51] Abu Luqman attended an exercise in the use of combat drones. Al-Marakshi was reported to be the one testing the drone and it was reported that he demonstrated the use of the technology to Abu Luqman. Al-Marakshi took part in the modification and weaponization of multicopters. In late January 2017, he moved with the Cubs of the Caliphate to Maadan, Raqqa.
Training Center
In early March 2017, ICSVE learned that ISIS ran a center to train militants on the use of drones in surveillance and combat capacities. During that period, ISIS trainees were seen flying multicopters in the city of Raqqa. To be exact, the drones flew over the intersection of 23 Shbat and Tal Abyad Streets in Raqqa. Sources traced the drones to their launching point. In mid-March 2017, a number of trusted sources reported the location of ISIS' drone training center (see map below). The center used to be a female clothing outlet by the name Banat al-Yawm (translates literally to Today's Girls and loosely to Modern Girls). Other sources obtained information on the individuals running the center. These members are as follow:
Ahmad Banawi (a.k.a. Abu Uqba), a Syrian national from the Idlib governorate, is in charge of the center. Ahmad Banawi was seen in public, teaching ISIS operatives how to use surveillance drones. He instructed the operatives in the area opposite the center. He is reported to have a degree in aerospace engineering.
A Libyan national by the alias Abu Amarah al-Libi reports to Ahmad Banawi. Al-Libi coordinates with other centers that are involved in ISIS' drone program.
A French national by the alias Abu Muawia al-Faransi used to be connected to the training center. He is reported to be in France as of mid-March 2017. Sources could not obtain much on al-Faransi except that he is tall and blond.
An Iraqi national by the name Jibril (a.k.a. Abu Suhil) reports to Ahmad Banawi. He coordinates with entities that oversee ISIS' drone program in Iraq. Jibril originates from Rawa, Iraq
Map 1. Drones' training center (latitude, longitude): 35.9514406, 39.0125906
In mid-March 2017, ICSVE received information indicating that individuals running ISIS' drone training center in Raqqa were in constant contact with operatives who were affiliated with three other entities. The aforementioned entities were believed to be handling a number of drone-related operations. Data obtained at later dates uncovered that the three operational bases and the training center work closely with each other under one leader.
Initial Modification and Maintenance
After obtaining commercial drones, ISIS moves them to a base close to Panorama Park in Raqqa. The facilities used to be the headquarters of the environment directorate in Raqqa (see map below). This base is in charge of initial modification and the maintenance of ISIS' drones. It is noteworthy that the base is not exclusive to drone-related operations. It was reported that other electronic and mechanical operations are also carried out from that base. Some information regarding the names and nationalities of engineers and technicians who operate from that base was obtained by ICSVE. Their details are as follow:
A Jordanian national by the alias Abu Azam.
A Syrian national by the alias Abu Saad.
A Syrian national by the alias Abu Usama..
Map 2. Initial Modification and Maintenance Base (latitude, longitude: 35.9415194, 38.9928067)
IEDs and Weaponization
The entity that handles the initial modification of the drones works closely with another base. That base receives modified surveillance drones to weaponize them. This weaponization base's key operation is to produce IEDs, be they airborne or otherwise. According to sources close to ISIS, a man by the name Umar (a.k.a. Abu al-Zubair) is in charge of this base. He is an Iraqi national from Diyala, Iraq. He was an Emni (security forces) operative before being reassigned to his current position. His second in command is a Moroccan national by the alias Abu Yazid. Umar and Abu Yazid commute using a black Jeep. Sources reported the address of this weaponization and IED development base (see map below). The weaponization of drones is carried out from the basement of that building. Engineers, technicians, and IED experts cooperate to equip drones with bombs. In late March 2017, sources reported that operatives working from that base tested a drone carrying an IED weighing almost 5 kilograms. However, this center does not store weaponized drones. All operational drones are sent to a storage and distribution center. Drones that malfunction or have defects are sent back to the modification and maintenance center.
Map 3. IEDs and Drones' Weaponization Base (latitude, longitude: 35.9427865, 39.0200579)
Storage and Distribution
The storage and distribution center receives weaponized and surveillance drones from the former operational base. This entity also receives surveillance drones from the modification and maintenance center. The location of this base was reported in late March 2017 (see map below). Requests for combat drones from militant ISIS members are received by operatives managing storage and distribution. Combat and surveillance drones are provided.
Map 4. Storage and Distribution Base (latitude, longitude: 35.948772, 38.9979565)
to militants in areas of heavy fighting. In addition, this center cooperates with the training center to provide militants with trained members to operate surveillance or combat drones if needed. Moreover, this base handles the distribution of the drones within ISIS-controlled territories in Syria and Iraq. A number of Europeans operate from base. Their details are as follow:
A British national by the alias Abu Jarir is the director of the base.
A French national by the name Muhammad Jalalia reports to the director of the base. He oversees operations related to the storage of the drones.
A Swedish national known as Islam reports to the director of the base. He is in charge of the distribution of the drones.
Leadership
In mid-April 2017, sources reported to ICSVE that the highest ranked ISIS operative who is in charge of their drone program is a militant by the name Muhammad Islam. He is in his thirties and holds a degree in information technology for a British University. Muhammad is a European citizen of Malaysian descent. This suggests that he does not have Malaysian citizenship as the Malaysian government does not allow dual citizenship. In ISIS' ranks, Muhammad has the title of Emir that could refer to manager, director, or minister. He oversees drone-related operations. In late April 2017, ICSVE learned that a Syrian national by the name Yahia al-Abdullah was the second in command for Muhammad Islam, the Emir of ISIS' drone program. Al-Abdullah was born in 1987. He holds a degree in software engineering from Aleppo University. Based on information obtained by ICSVE, the organizational structure that governs the operational interaction between members involved in ISIS' drone program was inferred.
Recent Operations and Logistics
Information obtained from trusted sources indicates that in mid-April 2017, Muhammad Islam, the Emir of ISIS' drone program, directly supervised a joint operation between the modification and maintenance center and the IED and weaponization center. Muhammad was overseeing the operations, started sometime before March 2017, to modify commercial drones to increase their operational time, distance and flying capabilities, and the IED load they could carry. The new design was modified for drones to be equipped with 6 small IEDs. Moreover, the modification and maintenance center was working on the inclusion of a solar panel on top of the drone body to further increase its operational life. The drones were also painted with a wax-like coating. Twenty-seven drones were reported to be subjected to this modification. They were all small drones; their diameter being less than 70 centimeters.
In late April 2017, the storage and distribution center received a number of drones matching the description of the drones that were undergoing modifications through the aforementioned joint operations. Each drone was equipped with a solar panel. Full motion, high resolution cameras were installed on the lower and middle sections of the drones' bodies. However, no IEDs were installed. It is not clear whether the drones were only modified to carry out surveillance operations. It can be safely argued that those drones could be weaponized before being deployed to the battlefield. That said, that center also received drones of a different design in late April 2017. These drones were equipped with two small IEDs. The drones of this type were quickly distributed, only staying in the storage facilities for a few days. Drones that resemble the two above-described designs were seen in the training center slightly earlier than the documentation of them in the storage facilities. That suggests ISIS might have tested and trained its operatives using these drones.
In addition, sources reported to ICSVE that in early March 2017, the storage and distribution center shipped a number of surveillance and combat drones from Raqqa to the city of Mayadin, Deir ez-Zor. Those drones were carried using pickup trucks. This move corroborated an earlier report that argued an increasing significance of the city of Mayadin in the fight against ISIS [[52]].
Furthermore, as of early March 2017 ISIS' agents were reported to have obtained commercial drones from Lebanon and then shipping them to ISIS held-territories in Syria. A recent study on tracking the supply of components used by ISIS showed that ISIS was able to obtain detonating cords and detonators through an intermediary, Maybel, based in Lebanon [[53]]. This corroborates the information received from ICSVE's sources. Moreover, in late April 2017, it was reported that the Emir of ISIS' drone program, Muhammad Islam, used his second in command, Yahia al-Abdullah, to procure commercial drones and electronics required by the modification and maintenance centers. Based on information obtained from trusted sources, the procurement is not exclusive to the needs of ISIS' drone program. That said, ICSVE learned that ISIS trades antiquities and artifacts to pay for purchases made in Beirut, Lebanon. Al-Abdullah was reported to be a key operative in such dealings. The purchased products then get shipped to Homs, Syria. From there, ISIS agents smuggle them to Raqqa. To that end, extrapolating on information obtained by ICSVE, the procurement and logistics operations of ISIS drones program are illustrated in the following figure.
Conclusion
This report provides a brief review of ISIS' use of drones. The review outlines the operations the terrorist organization has carried out using off-the-shelf commercial drones. Noticeably, ISIS' capabilities and expertise in using drones in surveillance, command and control, and attacks have improved. It is noteworthy that in February 2017, ISIS' use of drones and release of material documenting such employment had increased dramatically. It appears that ISIS is on the defeat in both Iraq and Syria. ISIS' deployment of drones and disbursement of associated propaganda could have been to reinforce its brand as a terrorist organization and to do as much damage as possible while losing on the battleground. Through its recent propaganda ISIS claimed that its drones are eliciting fear and hysteria in its enemies. Moreover, the group is capitalizing on the technology and their employment of it, in claiming revenge, improving their credibility in the eyes of sympathizers, increasing the recruitment of new members, and positing drones as a cheap tool of terror to be used outside the Syrian and Iraqi theaters as well. Its sympathizers were called to use drones to inflict substantial damage and cause horror in civilian populations across Europe, the United States, and MENA. That turn of events is alarming and has multiple implications for national security.
Drones are increasingly being used by civilians in the public domain (e.g., taking aerial pictures and footage, mail delivery, etc.). This growing use of drones by the general public provides an opportunity for terrorist organizations to adapt methods they previously employed, which used other tools of terror such as delivery trucks, to drones. There seems to be a pattern in ISIS' encouragement of using tools unlikely to raise an alert, when attacking civilian populations. For instance, the approach of ISIS' new magazine, Rumiyah, towards the use of trucks as a tool of terror was justified in the following [[54]]:
"Though being an essential part of modern life, very few actually comprehend the deadly and destructive capability of the motor vehicle and its capacity of reaping large numbers of casualties if used in a premeditated manner" P. 10.
Modified and weaponized off-the-shelf commercial drones might present a less dangerous tool of terror for wannabe terrorists that prefer an alternative to suicide missions. Such uses could be hard to detect in urban settings, yet could lead to devastating aftermath if not intercepted. Compared to the delivery trucks, all this method requires is to get hold of instruction manuals that are available online, and ammunitions.
ISIS managed to disburse a large number of guides and instructions on the modification and weaponization of drones and ISIS-inspired lone wolves might be able to get hold of material required to produce IEDs through criminal networks [[55]]. Moreover, this new tool is likely to complicate the work of law enforcement agencies that are trying to prevent acts of terror. Giving that the use of drones for commercial and personal purposes is expected to increase in the future, policy makers may need to consider passing regulations. They could enact policies to restrict the sale of commercial drones without digital identification numbers. Police officers may then need to be equipped with the technology required to identify the number of operational drones. Such a numbering system could be linked to the identity of the operator. Police officers may need to be equipped with frequency jammers to down suspected drones although if they are loaded with explosives that is not always a good solution. Notwithstanding that the suggested measures might cause certain inconveniences for operators using drones for legitimate commercial and personal reasons, these measures are intended to allow law enforcement agencies to intercept and down drones that might target civilian populations.
This report used intelligence information that focused on operational bases, leadership, activities, procurement, and logistics. That knowledge, if confirmed, is expected to allow forces fighting ISIS to strategically disrupt and neutralize ISIS' drone operations. An earlier report presented evidence indicating that ISIS is highly bureaucratic when it comes to its drones program [[56]]. Based on information obtained by ICSVE, ISIS' bureaucracy regarding its drones program is task specific, systematic, and complex. The data shows a top to bottom organizational flow that pervades ISIS's operations and upholds it's "hear and obey" philosophy.[57] The Emir of ISIS' drone program, Muhammad Islam, oversees the operation of four entities that are involved in the program. These entities are, namely, the centers for modification and maintenance, IEDs and weaponization, storage and distribution, and training. The centers were reported to cooperate in joint missions and to carry out task-specific operations.
Furthermore, this report provides some details on a number of individuals who are involved in the program. This includes the program's top leader, his second in command, the directors of three out of the four centers, engineers, technicians, and operatives tasked with managerial functions. This endeavor also presented details on the interaction between operatives involved in the drones program. That glimpse allowed for the deduction of the organizational hierarchy of ISIS' drone program.
Through the second in command, of the Emir of the program, Yahia al-Abdullah, the leadership of the four entities procures from Beirut drones and the materials required for modifying them. ISIS agents were reported to trade artifacts and antiquities to pay for the purchased products. Those products get smuggled to Homs, Syria by ISIS operatives. ISIS' agents in Homs handle transporting the shipment of the products to Raqqa, Syria. Once the drones and technology required to modify it get to Raqqa, they get delivered to the modification and maintenance center. At most this center produces surveillance drones. It was reported that this center cooperated with the entity tasked with weaponizing the drones, the IED and weaponization center, to develop and improve ISIS combat drones. Commonly, the IED and weaponization center works on equipping the drones with airborne IEDs. The storage and distribution center receives surveillance drones from the entity in charge of modification and maintenance and combat drones from the one tasked with weaponizing them. ISIS militants submit forms requesting drones at the storage and distribution center. When needed, the storage and distribution center communicates with the drones' training center to provide militants with operatives trained in using the drones. The training center also teaches militants who are assigned to drone-based tasks. Using that insight, ICSVE was able to infer the procurement and logistics involved in ISIS' drone program.
Reference for this Report: Almohammad, Asaad & Speckhard, Anne (May 4, 2017) ISIS Drones: Evolution, Leadership, Bases, Operations and Logistics, ICSVE Research Reports http://www.icsve.org/research-reports/isis-drones-evolution-leadership-bases-operations-and-logistics/
---
[1] "Hezbollah says it has capability to bomb Israel from air," Haaretz, Nov 12, 2004
[2] Eugene Miasnikov, "Terrorists Develop Unmanned Aerial Vehicles," Center for Arms Control, Energy and Environment Studies at MIPT, Dec 2004, http://www.armscontrol.ru/uav/mirsad1.htm
[3] Hezbollah Mirsad-1 UAV Penetrates Israeli Air Defenses," Defense Industry Daily, April 20, 2005.
[4] Yoav Zitun, "Watch: Hamas UAV that can reach Tel Aviv," YNETNEWS, November 16, 2012, http://www.ynetnews.com/articles/0,7340,L-4306887,00.html
[5] Lorenzo Francheschi-Bicchierai"Israel Shoots Down Hamas Drone," Mashable, July 14, 2014, http://mashable.com/2014/07/14/israel-shoots-down-hamas-drone/#yAEFyiQgFgqs
[6] Yonah Jeremy Bob, "Islamic Jihad Member Convicted in Plea Bargain for Hacking IDF Drones," Jerusalem Post, January 31, 2017, http://www.jpost.com/Israel-News/Islamic-Jihad-member-convicted-in-plea-bargain-for-hacking-IDF-drones-480092
[7] Adiv Sterman, "Hezbollah drones wreak havoc on Syrian rebel bases," Times of Israel, September 21, 2014, http://www.timesofisrael.com/hezbollah-drones-wreak-havoc-on-syrian-rebel-bases/
[8] Rowan Scarborough, "How ISIS-controlled drones like this are striking new fear within the U.S. military," The Washington Times, January 24, 2017, http://www.washingtontimes.com/news/2017/jan/24/isis-drone-dropping-precision-bombs-alarms-us-mili/
[9] Yasmin Tadjdeh, "Islamic State Militants in Syria Now Have Drone Capabilities," National Defense Magazine, August 28, 2014
[10] https://vimeo.com/177453167
[11] Geoff Earle & Bruce Golding, "ISIS using surveillance drones to target Syrian military," New York Post, August 26, 2014, http://nypost.com/2014/08/26/isis-using-surveillance-drones-to-target-syrian-military/
[12] For more on ShamiWitness see Channel 4, "ISIS propagandist ShamiWitness: Man charged in India," June 1, 2015, https://www.channel4.com/news/isis-shami-witness-medhi-masroor-biswas-charged
[13] Kiran Moodley, "Isis releases drone footage of suicide bombings in Kobani," Independent, December 11, 2014, http://www.independent.co.uk/news/world/middle-east/isis-release-drone-footage-of-suicide-bombings-in-kobani-9917198.html
[14] Justpaste.it/jnabi7
[15] Steven Stalinsky & R. Sosnow, "A Decade Of Jihadi Organizations' Use Of Drones – From Early Experiments By Hizbullah, Hamas, And Al-Qaeda To Emerging National Security Crisis For The West As ISIS Launches First Attack Drones," MEMRI, February 21, 2017, Inquiry & Analysis Series No.1300, https://www.memri.org/reports/decade-jihadi-organizations-use-drones-%E2%80%93-early-experiments-hizbullah-hamas-and-al-qaeda#_edn135
[16] Ralph Avellino & Gilad Shiloach, "Video: ISIS Uses Drones In Oil Refinery Assault," vocative, Apr 17, 2015, http://www.vocativ.com/world/isis-2/isis-using-drones-in-iraq/
[17] Steven Stalinsky & R. Sosnow, "A Decade Of Jihadi Organizations' Use Of Drones – From Early Experiments By Hizbullah, Hamas, And Al-Qaeda To Emerging National Security Crisis For The West As ISIS Launches First Attack Drones," MEMRI, February 21, 2017, Inquiry & Analysis Series No.1300, https://www.memri.org/reports/decade-jihadi-organizations-use-drones-%E2%80%93-early-experiments-hizbullah-hamas-and-al-qaeda#_edn135
[18] Justpaste.it/pm4r
[19] Justpaste.it/q47o
[20]Shamikh1.biz/vb/showthread.php?t=253023,Ia601506.us.archive.org/35/items/azmulkumah2/azmulkumah2.mp4
[21]Shamikh1.biz/vb/showthread.php?t=253858.Ia801507.us.archive.org/19/items/BangazeeAlThbat2/bangazee%20al-thbat%202.mp4
[22] MEMRI Cyber & Jihad Lab, "ISIS Engineers And Scientists Collaborate On Projects In Telegram Channel," March 21, 2016, http://cjlab.memri.org/lab-projects/tracking-jihadi-terrorist-use-of-social-media/isis-engineers-and-scientists-collaborate-on-projects-in-telegram-channel/
[23] Justpaste.it/u80v
[24] Steven Stalinsky & R. Sosnow, "A Decade Of Jihadi Organizations' Use Of Drones – From Early Experiments By Hizbullah, Hamas, And Al-Qaeda To Emerging National Security Crisis For The West As ISIS Launches First Attack Drones," MEMRI, February 21, 2017, Inquiry & Analysis Series No.1300, https://www.memri.org/reports/decade-jihadi-organizations-use-drones-%E2%80%93-early-experiments-hizbullah-hamas-and-al-qaeda#_edn135
[25] Elizabeth Mclaughlin, "New Video Shows Intense ISIS Battle That Killed a US Navy Seal," ABC News, May 5, 2016, http://abcnews.go.com/International/video-shows-intense-isis-battle-killed-us-navy/story?id=38896834
[26] Justpaste.it/ung5
[27] Bloomberg News, "Islamic State fighters using drones with IEDs and spy cameras, says Pentagon," Telegraph, July 7, 2016, http://www.telegraph.co.uk/news/2016/07/07/islamic-state-fighters-using-drones-with-ieds-and-spy-cameras-sa/
[28] MEMRI, "Jihad and Terrorism Threat Monitor (JTTM) Weekend Summary," MEMRI, Special Announcements No.486, https://www.memri.org/reports/jihad-and-terrorism-threat-monitor-jttm-weekend-summary-215
[29] AlALAM, "Iraqi Army Targets ISIS Drone near Mosul," ALALAM, October 03, 2016, http://en.alalam.ir/news/1868370
[30] MEMRI, "ISIS Video Documents Group's Military Response To Campaign To Retake Mosul, Promises Resilience And Victory," Jihad & Terrorism Threat Monitor, November 13, 2016, https://www.memri.org/jttm/isis-video-documents-groups-military-response-campaign-retake-mosul-promises-resilience-and
[31] https://twitter.com/memrijttm/status/805404027198590980?lang=en, December 4, 2016
[32] Twitter.com/memrijttm/status/806811378543493121, December 8, 2016
[33] Justpaste.it/e_makhmor, posted December 8, 2016
[34] Justpaste.it/11iqe, December 19, 2016
[35] Multimedia, "IS Video Shows Several Suicide Bombings in Ninawa Recorded by Drones, Execution of Spy by Drowning," SITE Intelligence Group, January 03 2017, https://ent.siteintelgroup.com/Multimedia/is-video-shows-several-suicide-bombings-in-ninawa-recorded-by-drones-execution-of-spy-by-drowning.html
[36] https://vimeo.com/200866575/29d47a4f02
[37] BCNet Staff, "ISIS Dropping Bombs with Drones in Iraq," Boston Commons High Tech Network, March 2, 2017, http://bostoncommons.net/isis-dropping-bombs-with-drones-in-iraq/
[38] Steven Stalinsky & R. Sosnow, "A Decade Of Jihadi Organizations' Use Of Drones – From Early Experiments By Hizbullah, Hamas, And Al-Qaeda To Emerging National Security Crisis For The West As ISIS Launches First Attack Drones," MEMRI, February 21, 2017, Inquiry & Analysis Series No.1300, https://www.memri.org/reports/decade-jihadi-organizations-use-drones-%E2%80%93-early-experiments-hizbullah-hamas-and-al-qaeda#_edn135
[39] S02.justpaste.it/files/justpaste/d389/a14419344/9.jpg
[40] S04.justpaste.it/pdf/1396s-justpaste-it-647309.pdf
[41] S04.justpaste.it/pdf/137uq-justpaste-it-638825.pdf
[42] MEMRI, "Private Pro-ISIS Telegram Channel Promotes Use Of Weaponized Drones Against Targets In West," Jihad & Terrorism Threat Monitor, February 16, 2017, https://www.memri.org/jttm/private-pro-isis-telegram-channel-promotes-use-weaponized-drones-against-targets-west
[43] MEMRI, "ISIS Video Features Drone Footage Of Martyrdom Operations, Including Ones Carried Out By An Iraqi Man Who Returned From Europe And Two Yazidi Children," Jihad & Terrorism Threat Monitor, February 14, 2017, https://www.memri.org/jttm/isis-video-features-drone-footage-martyrdom-operations-including-ones-carried-out-iraqi-man-who
[44] Steven Stalinsky & R. Sosnow, "A Decade Of Jihadi Organizations' Use Of Drones – From Early Experiments By Hizbullah, Hamas, And Al-Qaeda To Emerging National Security Crisis For The West As ISIS Launches First Attack Drones," MEMRI, February 21, 2017, Inquiry & Analysis Series No.1300, https://www.memri.org/reports/decade-jihadi-organizations-use-drones-%E2%80%93-early-experiments-hizbullah-hamas-and-al-qaeda#_edn135
[45] https://player.vimeo.com/video/205103463
[46] Anthony Kimery, "Identity Of ISIS Drone Engineer, Plan To Improve Drones' Ability To Carry Explosives," Homeland Security Today, April 04, 2017, http://www.hstoday.us/single-article/identity-of-isis-drone-engineer-plan-to-improve-drones-ability-to-carry-explosives/ba7f425aa5de23cdc850dac0a72de0ec.html
[47] Ahmet S. Yayla & Anne Speckhard (Feb 28, 2017) The Potential Threats Posed by ISIS's Use of Weaponized Air Drones and How to Fight Back. ICSVE Brief Reports http://www.icsve.org/brief-reports/the-potential-threats-posed-by-isiss-use-of-weaponized-air-drones-and-how-to-fight-back/
[48] Tom O'Connor, "ISIS has no Air Force, but it has an Army of Drones that Drop Explosives," NEWSWEEK, April 17, 2017, http://www.newsweek.com/isis-air-force-army-drones-drop-bombs-585331
[49] Brendan Mcgarry, "Drone-Killing Gun Spotted at US Base in Iraq," Defense Tech, July 26, 2016, https://www.defensetech.org/2016/07/26/drone-killing-gun-spotted-at-us-base-in-iraq/
[50] Ben Watson, "The Drones of ISIS," Defense One, January 12, 2017, http://www.defenseone.com/technology/2017/01/drones-isis/134542/
[51] Speckhard, A., & Yayla, A. S. (2017). The ISIS Emni: The Origins and Inner Workings of ISIS's Intelligence Apparatus. Perspectives on Terrorism, 11(1). Retrieved from http://www.terrorismanalysts.com/pt/index.php/pot/article/view/573
[52] Almohammad, Asaad & Speckhard, Anne (April 3, 2017) Is ISIS Moving its Capital from Raqqa to Mayadin in Deir ez-Zor? ICSVE Brief Reports, http://www.icsve.org/brief-reports/is-isis-moving-its-capital-from-raqqa-to-mayadin-in-deir-ez-zor/
[53] Conflict Armament Research, "Tracing the Supply of Components used in Islamic State IEDs: Evidence from a 20-month investigation in Iraq and Syria," Conflict Armament Research Ltd., London, UK, February 2016, file:///C:/Users/Asaad/Downloads/Tracing_The_Supply_of_Components_Used_in_Islamic_State_IEDs.pdf
[54] Rumiyah, "Just Terror Tactics," Rumiyah, Issue 3, 2017, http://qb5cc3pam3y2ad0tm1zxuhho-wpengine.netdna-ssl.com/wp-content/uploads/2014/09/Rumiyah-ISIS-Magazine-3rd-issue.pdf
[55] Ahmet S. Yayla & Anne Speckhard (Feb 28, 2017) The Potential Threats Posed by ISIS's Use of Weaponized Air Drones and How to Fight Back. ICSVE Brief Reports http://www.icsve.org/brief-reports/the-potential-threats-posed-by-isiss-use-of-weaponized-air-drones-and-how-to-fight-back/
[56] Don Rassler, Muhammad al-`Ubaydi, & Vera Mironova, "CTC Perspectives – The Islamic State's Drone Documents: Management, Acquisitions, and DIY Tradecraft," Combating Terrorism Center, January 31, 2017, https://www.ctc.usma.edu/posts/ctc-perspectives-the-islamic-states-drone-documents-management-acquisitions-and-diy-tradecraft
[57] Speckhard, A., & Yayla, A. S. (2016). ISIS Defectors: Inside Stories of the Terrorist Caliphate: Advances Press, LLC.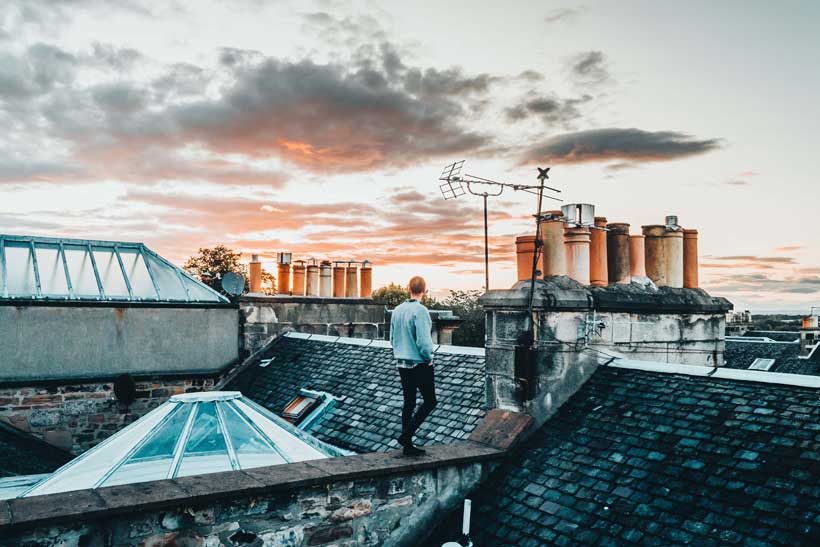 Changes are constantly falling over our heads, and organizations are faced with massive and accelerated changes every day. They must respond quickly to a turbulent world and engage with foreign forces. In order to be able to do this, they must have effective and efficient management capabilities in order to make the appropriate changes to adapt to the environment or change the environment in their favor. Organizational evidences show that a high percentage of failures are the result of inappropriate management. Organizations are proud to be honored to be well-directed.
Strong source information is a major organization, often referred to as the vital blood of the organization. Making a decision in today's turbulent environments brings a lot of confusion without continuous access to relevant information. The provision of such information depends on the design and deployment of information systems and, in general, on their management. However, as far as a well-designed system is concerned, managing these information systems is an issue that administrators need to take in order to be able to plan and adopt appropriate strategies for information systems to increase efficiency, effectiveness, and Competitive advantage achievement.
Why is Sydney Brest in the television show "Nick name" the worst spy in history? She is always arrested. Why is he arrested? Because of she is entering a good coping action. She fled to the guards. Video cameras record their image. She turns on motion detectors, whenever she tries to penetrate computer networks; the intruder detection and tracking systems get his image. She is wary and reckless in everything she does.
You do not want to be in Sydney. You want to be bad guys who always seem to arrest them. This part of this TV show is near the truth. Well, even super spyware can stop it. Security and protection concerns are now very numerous in our lives. The events of July and June 1999 and the 2009 sedition largely affected the security-information concerns. Although these are important things that the government needs to address, there are also more important issues faced by individuals and organizations. Every day we face threats that can lead to financial or physical harm. Although these are not related to terrorism, they have a direct impact on our lives. When security devices turn out, we have to be ubiquitous in our everyday lives. But we always expect the government to take measures for the safety of the nation. In our personal and business lives, we need to see protection all over the place. Most of what you need is available at almost no cost. You just have to recognize and use it.
The concept of key is to accept responsibility for yourself and your organization. I've heard that a lot of people and companies are trying to blame for something like a computer hack by saying that the hacker should be a computer genius. When you look at those kinds of casings, you quickly find that the victims have not even done the slightest precaution. To protect yourself, you must know your strengths and weaknesses. I personally do not like to hear excuse and excuse. Yes, there may be thousands of reasons for problems, but they do not care. I really do not want to hear the excuse of the government that why is breaking a light bulb has caused the electricity to be cut off and thousands of people fall in the dark, or why we cannot properly monitor the ship or aircraft, or why Exaggeration is in most of the stuffed things. I would like to see a government confirming that there is a problem, and therefore proper countermeasures must be applied.
The trick is to keep the protection in the distant place. Use in-depth defense that overlooks small problems and is based on the conscious acceptance of potential damage. In this way, you and your organization can keep the information reasonably well at reasonable cost. There is nothing small, and we only need a common sense based on common awareness.
Al Nusrah Front returns to the embrace of Al Qaeda
Identificationof Al Qaeda's puppet
The US State Department announced on May 31, 2018, that it has amended the terror designation for Sunni Jihadi group Al Nusrah Front (also known as Jabhat al-Nusra) to include the "alias" Hayat Tahrir al-Sham (HTS).It should be noted that Al Nusrah Front is primarily known for being the Syrian unit of Al Qaeda and the militant leader of the Central Asian Islamic terrorist groups Katibat al Tawhid wal Jihad, Katibat al-Imam Bukhari, the Turkestan Islamic Party and Katibat al Ghuraba al Turkistani.
The State's statement says that «in January 2017, al-Nusrah Front launched the creation of HTS as a vehicle to advance its position in the Syrian uprising and to further its own goals as an al Qaeda affiliate». Since then, the "group has continued to operate through HTS in pursuit of these objectives."
Ambassador Nathan A. Sales, State's Coordinator for Counterterrorism, noted that "today's designation serves notice that the United States is not fooled by this al Qaeda affiliate's attempt to rebrand itself. Whatever name Nusrah chooses, we will continue to deny it the resources it seeks to further its violent cause."State's actions notify the U.S. public and the international community that Hayat Tahrir al-Sham is an alias of al-Nusrah Front.The United States' decision put a firm end to the speculative "games" between two leaders Ayman al Zawahiri and Abu Muhammad al Julani to hide their criminal ties and to present HTS as a new independent revolutionary movement in Syria, not related to the terrorist organization al Qaeda.
As is known, Salafist Jihadist group Al Nusrah Front after announced its formation in 2011, rapidly grew in influence and played the central role in the dynamics of the conflict in the Syrian Civil War. Al-Nusra was partly the product of Qatari funding and Turkish logistical support that were directed to Syria on the basis that jihadism would be the quickest way to topple the Assad regime.Al Nusrah was and remains an official branch of al Qaeda. Therefore, the counterterrorism officers described Al Nusrah Front as al Qaeda in Syria or al Qaeda in the Levant.
On December 12, 2012, the United States designated Jabhat al-Nusra as a foreign terrorist organization, followed by the United Nations Security Council. In July 2016, to avoid US sanctions the group was rebranded as Jabhat Fath al-Sham, as a new pro-Sunni player in the Syrian Civil War. Julani, the leader of Al Nusrah/JFS, said at the time that his organization has split from al Qaeda. He argued this step that the move was intended to remove the pretext used by powers, including the US and Russia, to bomb Syrians. Because of tactical considerations, alQaeda supported the split. Ayman al-Zawahiri vaguely added: "The brotherhood of Islam is stronger than any organizational links that change and go away."
The US authorities never believed the speculative game between al Qaeda and Al Nusrah Front. They responded by saying it saw no reason to change its view of the group as a terrorist organization. Furthermore, in May 2017, the State Department announced a reward of up to $10 million for information on Julani's whereabouts. The notice referred to Julani as the "senior leader" of Al Nusrah Front, the "Syria branch of al Qaeda."
And finally, as we at the beginning of this article said, following the firm logic to fight against al Qaeda, the US recently has updated the designation of the Al Nusrah Front despite the its decision to split from the al Qaeda and rebrand.
The Hayat Tahrir al-Sham's objection to the US
June 1, 2018 HTS promptly responded to US authorities.The official statement of the HTS in Arabic, which is called "The New American Designation: The Double Standards Against the Syrian Revolution", was distributed by the political department of the group.In its statement, the HTS accuses the US of the fact that "the American policy of non-interference allowed Russian occupiers to bomb Syrian cities and played into the hands of Iran and its militias."
Further, the statement says that "instead of the renewing its policy in the region (the Middle East) and improving it for the better, the American leadership has proceeded to designate the HTS, the Sunni revolutionary entity, as international terrorism, which infringes upon the Syrian revolution again in favor of the Bashar regime and Iran."HTS once again denied any connection with al Qaeda.At the same time, the group described itself as "a sword that protects the Islamic pro-Sunni Ummah from the criminal regime of Bashar Assad and his Iranian patrons."HTS directly appealed to the US administration: "At the same time we are sending a message to the new U.S. administration, do not repeat the mistakes of the previous administration in establishing Iran and its militias in the Sunni Arab regions. Giving Iran the political green light increases their brutality and criminality in the region which has a negative effect on the Syrian people and their revolutions' last bastion in the liberated North."
In a statement HTS tried to assure the international community that "it aspires to have balanced relations built on cooperation with the neighboring countries which realizes stability and security in the region, it is not an organization that threatens the exterior or represents a danger to it". This shows the growth of the international ambitions of HTS and his dream of taking power into his own hands.Therefore, the HTS' statement turned out to be balanced, without unnecessary emotions, without empty promises to build the Caliphate, without calls to wage jihad against "American crusaders", "unbeliever regimes", "devil countries". It is not characteristically to ISIS, al Qaeda and other jihadist groups' statements.According to the tone and nature of the statement, it can be concluded that HTS strongly desires to become a party to international negotiations on the Syrian problem.In conclusion, the HTS appealed to the residents of the liberated territories (Sham) "to protest against the U.S. decision by standing protest and popular demonstrations".
The HTS appeal was supported by the so-called Syrian Salvation Government (SSG) in Idlib, which decried the United States' enlisting of the opposition group Hayat Tahrir al-Sham (HTS) as a terrorist organization. The SSG said in a statement that the HTS is a faction of the Syrian Revolution factions, which stand with Syrians against criminals. The SSG claims that Washington is "silent" about other terrorist organizations, such as Hezbollah and Iranian and Iraqi militias, and accused the United States of supporting the "terrorist" Kurdish People's Protection Units.
HTS is the combat mentor of Central Asia's jihadist groups
The US State Department's decision to include HTS in the list of world terrorist organizations will influence the future destiny and reduce the fighting capacity of the Central Asian jihadist groups that are under the al Qaeda's umbrella. Because HTS from the very beginning of the Syrian war was and remains a combat mentor for Katibat al-Tawhid wal Jihad, Katibat al-Imam Bukhari and the Turkestan Islamic Party.In their unification, not only the ideology of al Qaeda but also Turkey, which conceived the idea of creating a broad pro-Sunni coalition against the Bashar Assad's regime, played a huge role.Uzbek and Uighur jihadist groups have much in common with the Al Nusrah Front.
Al Qaeda backed Uzbek and Uygur jihadist groups, who fighting in Syria against the government forces of Bashar Assad, closely integrated into the ranks of HTS.At the same time, they managed to maintain their relative freedom.That is, they retained the name of their organizations, separate financial sources, have their own budget and their own material and technical base.
As is known, the affiliation of the Central Asian jihadist groups with the Al Nusrah Front occurred in 2012-14 on the recommendation of al Qaeda.They share the common ideological doctrine of al Qaeda and, on its call, did hijrah (the migration or journey of Muslims for Jihad)from Afghanistan and Central Asia to Syria to wage jihad against the "enemies of Islam."The Uzbek and Uighur groups were stationed in the territories controlled by the Front-An-Nusra, in particular in Idlib, Aleppo, DeirezZor, Homs and Hama.They have a common enemy of the Bashar al-Assad regime and have a common goal to build in the Middle East a Shariah state.After the conquest of Sham and Afghanistan, they plan to apply their combat experience in Central Asia and establish a Caliphate with the ideology of al Qaeda in the Ferghana Valley and in Chinese Xinjiang.
During the tough struggle for leadership in the jihadist world between ISIS and al Qaeda, they all supported the position of Ayman al Zawahiri and Abu Muhammad al Julani.As a result, for the Central Asian Jihadist groups affiliated with the Front-An-Nusrah, another front of the war with the Muslim brothers of the Islamic state opened. On April 27, 2017, during the evening prayer in the mosque of a Syrian city of Idlib, the leader of Katibat al-Imam Bukhari Sheikh Salahuddin was killed based on orders from Al Baghdadi by an Uzbek militant from South Tajikistan, who was a member of ISIS. The Islamic State distributed the following statement via Telegram messenger in this regard, "The emir of detachment of the Katibat al-Imam Bukhari, Sheikh Salahuddin, was punished according to Sharia law for all the betrayals he committed."
Unlike ISIS, which used jihadists from Central Asia to commit extreme forms of violence, al Qaeda backed HTS recommended that Uzbek and Uighur armed groups treat the local population more favorably.As a result, they had good relations with the local Arab Sunni people, some of them established family ties with the Syrians.As a result, they had good relations with the local Arab Sunni people, some of them established family ties with the Syrians.According to the Dubai-based Arabic Al Aan TV, around 20 000 Uyghurs from China's Xinjiang established their village in Zanbaq and Jisr al Shughour, which has been substantially changed the demography of Idlib province. They are linked to the military wing of al Qaeda, HTS.But at the same time, Central Asian militants do not participate in local civilian management institutions that operate on the HTS controlled territory.This gives them the opportunity not to interfere in the everyday and economic problems of Idlib Province, such as tax collection, disputes in the Sharia court, which allowed them to bypass conflict situations with the local population.Therefore, the local Sunni population perceives them as defenders against repression by the Alawite army and Shiite militias of Iran.
The HTS backed Central Asian Jihadists groups adhered to the doctrine of al Qaeda's leader Aman al-Zawahiri, who said that "We adapt to the practical reality wherever it is. We would take into account the circumstances of each jihadist arena and what achieves its interests."  As a result, they managed to maintain the fighting efficiency of its factions.The HTS backed Central Asian Jihadists groups adhered to the doctrine of al Qaeda's leader Aman al-Zawahiri, who said that "We adapt to the practical reality wherever it is. We would take into account the circumstances of each jihadist arena and what achieves its interests." As a result, they managed to maintain the fighting efficiency of its factions.
Iran's multi-faceted strategy in Syria
Undoubtedly, the United States' enlisting of the HTS as a terrorist organization aims to reduce a significant long-term threat to the West from alQaeda. While the West was busy with ISIS, HTS has quietly laid the groundwork for al Qaeda's resurgence by using the potential of Central Asia's Salafi-Jihadi groups. As a failed state on the Middle East, Syria remains the ideal staging ground for al Qaeda to rejuvenate its global campaign of terrorism through HTS.
However, along with this, the US decision can strengthen Bashar Assad's position in the internal civil war and increase the influence of pro-Iranian Shiite military formations in the Middle East.Because the HTS militants are a serious obstacle against the military expansion of Iran's Shiite mercenaries in Syria.Today HTS is fighting not only against the regime of Bashar Assad and its ideological opponents ISIS but also against the Iranian Revolutionary Guards Corps.
Iran's influence in the Middle East is growing not only due to the participation of the Iranian military in the Syrian war but also due to the increase in Shiite settlers.The Guardianand Chatham House wrote that Iran managed to settle hundreds of thousands of Shiite settlers in Syria, where the Sunnis fled from the Civil war or were expelled.Tehran is building an arc of control stretching from its borders to Israel. The Assad regime granted citizenship to about two million Shiites from Iran and Lebanon in order to prevent the return of millions of displaced persons and refugees to their homes.Changing the demographic situation in Syria is the most serious threat to American interests in the region.Therefore, after HTS was designated on the list of global terrorist organizations, the US should develop additional levers to contain Iran's ambitions in the region and support the Sunni majority from the attacks of Russia and Iran.
Conclusions
It should be expected that in order to avoid American military, economic and diplomatic persecution, the HTS will continue to portray itself as the vanguard of the Syrian revolution, and not as al Qaeda's puppet.But after the State Department's decision, it will be difficult to reformat HTS into a serious political player on the Syrian stage.
The U.S. has achieved some strategic successes in the fight against al Qaeda, ISIS and the global jihadist movement as a whole, but the war is far from over.Today, the US is breathing down the enemy's neck, and the frontline against Islamic radicals is currently being limited to the Middle East, Central Asia and the African continent. Thanks to the professionalism of the US special services, jihadist lone wolves have not recently managed to penetrate inside the country under the guise of refugees and commit acts of terrorism, as it is happening on a monthly basis on the streets of European cities.
To prevent the future threat of al Qaeda, the United States must put an end to the multiple ways that al Qaeda and its puppets attempt to gain a foothold in Syria, Iraq and Afghanistan.
The new frontiers of political and strategic technology: The future technological singularity
To put it in a generic but understandable way, Artificial Intelligence (AI) is a technologically mediated ability (but always present in a digital computer or in a computer-controlled robot) to carry out activities usually typical of an intelligent being.
In this case, the intelligence is the traditional one of the definitions born in the twentieth century in the framework  of empirical psychology: logical ability, in the sense of abstraction from the characteristics that science considers "secondary" and hence subjective; understanding, that is the thought correctly imitating the future behavior of the human and non-human movements and reactions present in the external world; emotional knowledge; design, in the absence of an image already present in the external world; finally creativity and problem solving.
As the  American pragmatist Charles S. Peirce used to say, understanding or thinking is a form of "talking to oneself" and of symbolically representing – not necessarily reflecting – the inferences that can be found in the external reality.
In Peirce's mind, all these inferences were probabilistic.
According to the Austrian physicist and philosopher, Ernst Mach, science is instead the process replacing experience with representations and images through which "it becomes easier to handle and manage the experience itself".
This means that in the transition phase between the nineteenth and the twentieth century, science was no longer interested in the "essence of reality" -interpreted in a reductionist sense  – but it created a new reality on its own, easier and more adapted to the human mind and to societal needs.
It was Ernst Mach who applied the criteria for analyzing the data which developed between the nineteenth and the twentieth century in human sciences to physical and chemical science.
In essence, at the end of its epistemological program, the Artificial Intelligence (AI) can reach a complete simulation of the human brain and, in some respects, even outperforms it in its results. Possibly even in the forms of information processing-understanding and hence transformation of what – in a long-standing Western philosophical tradition – is called  "reality".
Hence a "Hyperman", technologically reminding us of the "Beyond Man" or "Overman" (the Übermenschnever to be translated as "Superman") theorized by Nietzsche, since the homo sapiens sapiens is evolutionarily unstable. Again to use Nietzsche's words, what we call "man" is a "a rope, tied between beast and overman – a rope over an abyss".
However, let us revert to military technology.
The IA technology includes not so much the replacement of man with the thinking machine – an idea  probably harboured in some people's minds – but rather more specific techniques: the Virtual Agents; the processing of Natural Language; the platforms for the "self-learning" machines; robotics; the processing of human and computer perception; neural networks.
Incidentally, the Intelligent Virtual Agents (IVAs) are the programs providing pre-established interactions with human beings, especially on the Web.The Natural Language Processing deals with the computer treatment of natural human and non-human language.
The platforms for the "self-learning" machines use the recognition of external patterns and the computational theory of learning – hence they create algorithms that can learn new rules from a wide set of data and make predictions starting from the already pre-defined patterns and from the data sets that grow indefinitely.
In the current phase of this complex "research project" – just to use the terminology of the epistemologist ImreLakatos – we have reached the following levels: a) we can  build systems and robots that are already faster, more capable and more powerful than us. The AI systems are expected to reach our same analytical (and creative) power within 2045. The level of singularity, as this point of noreturn is currently defined.
Moreover, b) we will have robots permanently taking care of us, interacting with our body and reading our emotions. But this already happens. Google Home, the Jibo control center and the Roomba "social" robot are already among us.
Furthermore, c) also on the basis of a huge and always updatable universe of data, we can predict the great global phenomena at natural, cosmological, medical-epidemiological and human-statistical levels or even at economic level.
Wewill soon be able to predict also the human behavior in larger populations -often with great accuracy.
On top of it, d) we will have such exoskeletons or extracorporeal extensions as to improve – as never before – our physical and even intellectual/perceptive abilities.
We will shortly become super-human – not in Nietzsche'smeaning of the concept – but rather in the sense of the most popular science fiction comics of the 1960s. Before technological singularity we will record a merger between AI apparata and our mind-body whole.
In the near future, there will be a stable connection between the human brain and computer networks, as already planned and designed by Neuralink or by the Californian company Kernel, which even study the implantation of AI interfaces in the human cerebral cortex.
Finally, e) the end of work.
However, what will the exchange value of the items processed by the AI machines be, considering that our society is based on Smith's labor theory of value?
How can we set prices, including the non-monetary ones, if there are no values – the classic theme of political economy and also of Marx, his main critic?
In all likelihood, at strategic and military levels we will have 4 types of applicative Artificial Intelligence: the Artificial Narrow Intelligence (ANI), sometimes also referred to as "weak AI", is an intelligence working within a very limited context, onlyfor specific and routine functions, that cannot take on tasks beyond its field. It is a specific type of AI in which a technology outperforms humans quantitatively in some very narrowly defined task. It focuses on a single subset of cognitive abilities and advances in that spectrum..
Then there is the Artificial General Intelligence (AGI), also known as strong AI, that can successfully perform any intellectual task that a human being can. Finally we achieve  the Super Artificial  Intelligence (ASI), when AI becomes much smarter that the best human brain in practically every field, including scientific creativity, general wisdom and social skills.
Hence, in principle, the application of Artificial Intelligence in Defense operations and programming will generally regard a) real military organizations; b) the network of political and intelligence organizations developing around real military structures; c) the whole  governmental organization, which is a defense structure in itself.
Finally it will regard the whole system of Defense and Security within society, i.e. the whole network of sensors and AI networks that can be used for protectinginfrastructure, the territory, as well as economic, strategic and intellectual resources.
Currently the major powers' research focuses on level 1, namely the Artificial Narrow Intelligence – the level at which AI outperforms the human mind and perceptions only in some sectors and only quantitatively.
Nowadays ANI is used to apply Artificial Intelligence mainly to the battlefield and the integration of forces, intelligence and tactical decision-making within "industrial age" technologies.
An evolution which is still included in and confined to the US Revolution in Military Affairs(RMA) that had its true baptism of fire during the two Iraqi wars.
It was at the core of the doctrinal and technological transformations of the Chinese, Arab, NATO and, later, Russian Armed Forces.
It is worth recalling that the RMA was based on the central idea of the Network-Centric Warfare, which sought to translate an information advantage, enabled in part by information technology, into a competitive advantage through the robust networking of well-informed geographically dispersed forces.  Therefore the network and the integration between weapons and sectoral and regional commands – hence the de factomerging between the political-military decision-making and the activities on the ground.
This means that there will be a two-fold approach in  modern and future warfare: high-technology strikes, which determines the strategic superiority on the field, as well as the whole new low or medium-intensity panoply of political warfare – which operates with the apparent opposite of the Special Forces, on the one hand, and of parallel, civil and rank-and file organizations on the other, including armed citizens, mass operations and operations of influence, the use of local criminal and non-criminal organizations, and the stable "black", "white" and "grey" propaganda.
Future wars will be more widespread and characterized by swarming, because many regional and local actors, including non-State ones, can afford  attack and defense panoplies on the basis of Artificial Intelligence – systems  more connected to the link between propaganda and politics and less Clausewitz-style: the separation between warfare and non-warfare will disappear in the future and the armed clash will not be "the continuation of politics by other means" – as maintained by the Prussian general and military theorist – but, if anything, there will be a continuum between armed action and political and economic-social operations.
With new and extraordinarily relevant legal issues: who is responsible for an AI or cyberattack? Can we rely on probabilistic analysis of enemy operations or will there be a "cyber or robotic declaration of war"?
Moreover, AI is a way of rethinking, reformulating and reducing military spending, with smarter and more flexible technologies and better cost effectiveness. Hence we will witness the gradual end of the oligopolistic market of technological and military acquisitions – typical of a traditional industrial world – and the emergence of some sort of market economy, open to even the smallest states, in the old political-military establishment that, as early as the 1950s, Eisenhower accused of directing the Western countries' foreign policies.
In the market of strategic acquisitions there will be specific room for commercial algorithms which, however, can be applied also to the military universe. Nevertheless,  in what we have called the "third level" of AI, that is the integration between government and strategic operations, we will have to deal with algorithms that will rationalize bureaucracy and the decision-making process, both at governmental and  operational levels.
This will happen also for what we have defined as the Fourth Level, i.e. the dimension of the ecosystem between politics, technology and the rest of society, which is not normally interested in military operations.
As already noted with reference to China and to the Russian Federation, here AI will deal with social prevention (which is the new way of avoiding the post-Clausewitz mix of  clash and political representation) and with social resilience, namely the stability of "civil societies"and their critical infrastructure. Not to mention counter-propaganda.
It was Napoleon-style Blitzkrieg.
However, in the future, it will no longer be sustainable, economically and politically, given the military forces' economic and social limits we are already experiencing today. Hence the link between the AI-Defense Fourth Level and the previous ones will be between Deep Learning, new wide databases, as well as high-speed and highly performing computers.
Within the framework of the NATO countries' current defense doctrines, the main AI military actors have paid the utmost attention to information and computer technologies that bring together – quickly and easily – the "effectors", i.e. those or the things that perform the operations with human or artificial "sensors" – the so-called Network Enabled Capabilities, in the NATO jargon.
Nevertheless, how do the old and new superpowers respond to the challenge of military Artificial Intelligence?
China – the country that best stands up to the USA in this field –  established the National Laboratory for Deep Learning, which has been operational since February 2017.
Moreover the Chinese company Baidu and the other Chinese web giants have been entrusted with the task of working with the State in sectors such as automatic visual recognition; recognition based on a vast evolutionary database; voice recognition; the new automated models of Man/Machine interaction; intellectual property in the sphere of deep learning.
In this field everything is based on supercomputers, which China can currently manufacture on its own, after the USA  blocked the sale of the Intel Xeon processors, up to even producing their autonomous superprocessor, present in the advanced computer Sunway Taihu Light, which is so far  the fastest computer in the world, at least in the field of complex computer networks.
Furthermore China's 13th Five-Year Plan envisages an expansion of the national AI market to the tune of 100 billion renmimbi, with two specific plans: the China BrainPlan, that is AI military-civilian planning for unmanned networks, as well as cybersecurity and complex society's governance.
The other level, the second one planned by China, is the use of Artificial Intelligence only for military and strategic superiority.
This is President Xi Jinping's policy line of the progressive "military-civilian integration".
The Chinese Armed Forces have also established anUnmanned Systems and Systems of Systems Science and Technology Domain Expert Group, in addition to working hard in the sector of visual recognition for the Navy –  above all for operations in "disputed waters" – as well as dealing specifically with the command and control of large-range Unmanned Aerial Vehicles (UAVs).
Missiles are another important sector in China's AI military policy – above all to respond to the recently-deployed US Long Range Anti-Ship Missile program, which has replacedHarpoon.
In China all this is included in the broader theory of Remote Warfare, which is based on drones and advanced  missile networks.
This is currently at the basis of many Chinese strategic choices. Hence – at any distance – hitting targets which are a greater danger for China, as well as for the Forces on the ground and for the politics-warfare link – a danger that cannot be replaced or postponed in response.
The Chinese Armed Forces are and will always be used  "to defend the Party".
Moreover, Israel was the first country- even before the USA – to use fully automated robots and unmanned military vehicles in warfare, besides buildingHarpy, the anti-radiation UAV searching, targeting and destroying enemy radar centers without human control and supervision.
In the near future, the Israeli decision-makers plan to deploy "mixed" battalions, with robots and human soldiers operating together.
Moreover the Israeli Armed Forces have already put in place the system called Automatic Decision Making, employing robotics, AI and deep learning and operating with almost instantaneous speed, which is strategically unavoidable for Israel.
Aeronautics Ltd, an IDF contractor, has already built a series of UAVs having complex Artificial Intelligence algorithms.
IA systems to support political decision-making, as well as techniques for the immediate transfer of data from one computer platform to another, and finally AI technologies for the camouflage of networks and human and non-human operatorsare already operating in Israel.
In the Russian Federation, military Artificial Intelligence has a limit, that is the availability of ultra-fast processors for supercomputers – a problem which, however, is being solved.
Currently Russia is mainly interested in developing the  Unmanned Ground Vehicles (UGVs), in addition to the robotic platforms for the integration of the various aspects of the battlefield.
In January 2017, President Vladimir Putin ordered the creation of "autonomous robotic complexes" – just to use the Russian government's terminology – but for military use only.
With the creation of the National Center for the Development of Robotic Technologies and Basic Robotic Components, Russia is implementing a careful policy of acquisition and independent research in the field of military Artificial Intelligence. A network that already operates for acquisitions throughout the worldmarket.
This is an organization which has been operating since 2015-2016.
Russia has already developed unmanned helicopters and the use of remotely-controlled robot-terminators which target alone – again without human supervision – the targets they have autonomously selected by severity of threat and response to actions on the field.
Finally, after the good results reached with its unmanned operating platforms in Syria, Russia is interested in developing AI systems for border protection, with a series of neural networks automatically referring and reporting to cameras, seismic and human sensors, as well as UAV networks, for an immediate response to threats.
For the USA, the first country to be permanently committed to military AI, the next developments will be in the following areas: a) autonomous machines for deep learning, capable of collecting and processing data and  making choices, especially in the framework of the current "hybrid warfare"; b) the development of AI strategic doctrines in the field of man-machine collaboration, with the final implementation of the Centaur network; c) the creation of joint man-machine combat units; d) web-connected semi-automatic weapons to survive  cyberattacks.
All these systems will be obviously online and interconnected.
Certainly, nowadays, all the major operators of strategic Artificial Intelligence need to use these networks for the crypto-preservation of real intelligence data, as well as for their classification and also for conflict prevention which, as China maintains, must be "predictive, preventive, participatory and shared between political and military decision makers".
Moreover, the goals of the new AI military networks include "social resilience", i.e. the stability of the non-military, namely of the members of the "civil society", faced with any unexpected shocks and actions of "covertor hybrid warfare".
What about Italy? It has no real document on National Security to be updated every year or for major crises.
This is already a severe limitation. The "White Papers" already drafted in Italy, however, are always political and government documents. They are often drafted by "external" people not involved in the Defense mechanism, or possibly, by the General Staff and they are more focused on the rather vague spending plans and policy lines, as well as on the Grand Strategy, if any, than on the strictly geopolitical and military doctrine.
Little focus on National Interest and much unrequested loyalty to goals set by others.
Furthermore, at the Ministry for Foreign Affairs, there is a group of experts working on the Italian foreign policy challenges until 2020.
Hence, apart from the specific activities of the intelligence services, in Italy there is no doctrine or project for internal use of the AI technologies, also in view of stimulating our currently very scarce industries in the IT-AI sector.
Another great deficiency – among the many shortcomings of our defense criteria – and also scarce integration with the other NATO and Allied Armed Forces.