ISIS Drones: Evolution, Leadership, Bases, Operations and Logistics
Asaad Almohammad, Ph.D. & Anne Speckhard, Ph.D.
[yt_dropcap type="square" font="" size="14″ color="#000″ background="#fff" ] T [/yt_dropcap]he use of drones by terrorist organizations has been documented for over a decade [[1],[2], & [3]]. During November 2004, Hezbollah used Mirsad-1, an Iranian made drone, for reconnaissance over Israeli territories, for 20 minutes without being intercepted. Hezbollah operatives managed to fly the drone back to Lebanon.
It is reported that Hamas, the Palestinian terror group, had a development and storage facility for drones that were destroyed by the Israel Air Force during mid-November 2012 [[4]]. By mid-July 2014, Hamas also used Ababil-1, an Iranian made drone, which was shot down by the Israeli forces [[5]]. Furthermore, Palestinian Islamic Jihad, another designated terrorist organization, was able to hack the video feeds of the Israeli's army drones for the period from 2011 to 2014 [[6]].
The first successful and significant use of drones to attack rival forces by a non-state actor has only occurred recently. It was carried out by Hezbollah agents in Arsal, Syria during late September 2014 in which their aerial attack targeted and killed 32 fighters of al-Nusra Front, al-Qaeda' affiliates in Syria. More recently, ISIS began using drones to drop Improvised Explosive Devices (IEDs), most often grenades, to successfully hit enemy targets.
Rep. Duncan Hunter (R-CA) commented to The Washington Times on ISIS's use of IED loaded drones [[7]] [[8]]:"In the end the IEDs are the terrorist's artillery… This is not rocket science. This is a natural progression for IEDs. This isn't crazy stuff that this is happening now. We should have seen this coming."
Indeed, terrorist organizations' obsession with drones is not new.
Hezbollah, a Shiite militia, and Hamas, a Sunni jihadi group and an affiliate of the Muslim Brothers, are both supported by the Iranian regime. Their drones, both the units and the training to operate them, are also Iranian sponsored. Unlike these two terrorist organizations, ISIS developed its drone program using off-the-shelf commercial drones and there is no evidence that they relied on any state actors in improving such capabilities. As ISIS started to appear on the defeat, the group increasingly began to release materials on its drone-based operations, including surveillance, command and control, and attacks. These published pictures and videos were largely employed for propaganda purposes.
By February 2017, ISIS drones became the sexy new topic among ISIS' sympathizers and nemeses, instigating the discussion, debate, and projection of the nature and employment of these weapons in potential terrorist attacks. Alarmed by the current and potential danger of drones as a tool of terror, this report is devoted to collecting intelligence on drone-related operations within ISIS-held territories in Syria. Before presenting the obtained information, a review of the jihadi group's activities and operations regarding this program is instrumental to inferring the current and future implications of ISIS' progression in this area.
ISIS' Use of Drones
In this section ISIS drones' capabilities and activities are summarized based on a wealth of available open-source information. ISIS' documented use of the technology has been covered thoroughly by commentators, analysts, and academics. The following list presents a chronological summary of ISIS' rapid progression and utilization of drones across Iraq, Syria, and Libya for the period spanning August 2014 to March 2017:
The National Defense Magazine reported on a YouTube video showing one of the first instances of the use of drones by ISIS in late August 2014 [[9]]. The video showed aerial footage of army bases in the close vicinity of Raqqa city. The National Defense Magazine argued that ISIS' utilization of the technology would allow the jihadi group to gain situational awareness and use more advanced propaganda material.
In a video released during early September 2014 [[10]], an ISIS operative claimed that the group used drones in surveilling and collecting intelligence on the Tabqa Military Airbase, Raqqa before they launched an assault and seized it from al-Assad's forces. A propaganda video that was released by al-I'tisam, a media company of ISIS, on the 9th of September 2014 showed some reconnaissance footage that seemed to be taken by ISIS operatives before they attacked the base [[11]].
ShamiWitness, a major twitter account that used to spread ISIS propaganda and methods, shared a guide providing beginners with instructions on how to start building multi-copter drones during mid-October 2014 [[12]].
In early September 2014, ISIS captured and released aerial footage of a terrorist attack that targeted fighters in the Kurdish town of Kobane, Syria [[13]]. The video, taken by an ISIS drone, was used for propaganda purposes.
In late January 2015, ISIS agents and/or sympathizers tweeted a link to a document that commented on the shortcoming of ISIS' drones, argued the justifications behind the downing of the drones by rival forces, recommended different commercial drones, and provided instructions and resources on how ISIS can modify and improve its current drones [[14]].
In early April 2015, ISIS released a video of an archaeological site, claiming the site had pagan idols, which they intended to destroy [[15]]. An ISIS drone took the opening footage. On two other separate occasions during early April 2015, ISIS claimed, through a released video and a picture, to have used its drones in reconnaissance missions to coordinate its attacks on an oil refinery in Baiji Iraq [[16]] and Ain Sheep checkpoint in Idlib governorate [[17]].
In mid-December 2015, ISIS used a drone to film a suicide mission in Anbar province, Iraq [[18]].
In early January 2016, an ISIS-released pictorial report surfaced online [[19]]. That report showed footage taken by an ISIS drone that was used to plan an attack on an Iraqi militia camp in the close vicinity of Fallujah. Moreover, during early January 2016, ISIS released a video captured by drones showing suicide missions in al-Anbar, Iraq [[20]].
In late January 2016, ISIS released a video of the Benghazi battle in Libya. The video was largely used to threaten forces fighting ISIS and other Islamists factions [[21]]. In the video an operative appeared to be using a smartphone to control a drone that captured footage of the battle.
In late February 2016, ISIS launched a Telegram channel to connect to and use the knowledge of scientists and engineers who sympathize with the militant group [[22]]. That channel discussed topics related to the assembly and development of ISIS' drones, including remote control of missiles.
In mid-May 2016, ISIS released a picture taken by a drone that captured an attack in the close vicinity of Ramadi, Iraq [[23]]. In late May 2016, a photo of ISIS's operatives using a computer to control a drone during an attack on Iraqi forces in Fallujah surfaced in an announcement made by A'maq, ISIS' news agency [[24]]. Moreover, ISIS also released a video that had scenes that had been captured by a drone [[25]]. The footage featured the assault on Peshmerga forces in the north of Mosul, Iraq on the 3rd of May 2016. During that attack Charles Keating, a U.S. Navy SEAL, was killed. In addition, during late May 2016, ISIS released a picture that included drone footage of its attack on Peshmerga forces in Ninawa, Iraq [[26]].
In early July 2016, the Pentagon reported that ISIS was using drones equipped with full-motion cameras and IEDs [[27]].
In late September 2016, ISIS released a video of a suicide attack on an Iraqi military base that shows drone footage of Belgian ISIS militants before carrying out the mission [[28]]. The video shows a Belgian jihadi, among others, calling for European Muslims not to fear death and to conduct similar attacks in the name of ISIS.
In early October 2016, the Iraqi forces announced that they downed a drone belonging to ISIS in the south of Mosul [[29]]. The drone was reported to be carrying out a reconnaissance mission to surveil Iraqi forces' advancement towards ISIS strongholds.
In mid-November 2016 ISIS released a video showing its operations against Iraqi forces that were advancing to retake Mosul [[30]]. The film is full of drone footage that capture ISIS' suicide attacks.
In early December 2016, a video released by ISIS showed a more systematic and professional use of its drones in a raid in the close vicinity of Mosul, Iraq [[31]]. During that period, ISIS released drone footage of two operations, one that captured footage of an attack on Turkish and Syrian rebel forces around al-Bab Aleppo [[32]] and the other against the Iraqi Popular Mobilization Forces west of Mosul [[33]]. Moreover, in mid-September 2016, a pictorial announcement of suicide attack in the vicinity of Benghazi, Libya was released. That image showed drone footage of the operation [[34]].
In early January 2017, ISIS released a film that contained drone footage [[35]] praising the suicide missions that were carried out by foreign and local jihadis during the battle for Mosul. In late January 2017 ISIS released a propaganda video showing its drones dropping grenade-sized munitions on Iraqi soldiers and tanks [[36]]. The video captures the damage caused by the bombs and claims that ISIS drones have become a nightmare for the forces battling the militant jihadi group. Moreover, during that period ISIS released another video showing an operation in which a drone dropped a bomb on a military site in Iraq [[37]].
In early February 2017 ISIS released propaganda posters on Telegram and social media platforms. One of the posters features ISIS drones attacking and destroying U.S landmarks [[38]]. During early and mid-February 2017, ISIS released a flood of images of the damage caused by its combat drones across Iraq and Syria [[39], [40], & [41]], using them as propaganda material. In mid-February 2017, ISIS operatives or sympathizers started to call for the use of drones to target civilian populations, places of worship, and infrastructure (e.g., power grid), among other targets, in the West, Middle East, and North Africa [[42]]. This is no small thing given that when ISIS called for use of vehicular rammings and knife attacks a spate of them followed across Europe and elsewhere. Similarly when al-Qaeda and later ISIS repeated instructions for pressure cooker bombs and other homegrown attacks these calls were also heeded, although to a lesser extent.
Moreover, ISIS also released a video using areal footage taken by its drones [[43]]. That video featured Iraqi and Syrian ISIS bombers, including two Yazidi children, carrying out suicide missions. In addition, ISIS operatives or sympathizers shared photos on Telegram that featured ISIS combat drones carrying out attacks during night time [[44]]. In February 2017, ISIS released a video showing their operatives in Salah Al-Din, Iraq learning how to modify and weaponize drones [[45]].
In late March 2017, an Arab media outlet released an original file, which had been obtained from a hard a drive taken from ISIS headquarters in northern Syria, that showed Fadhel Mensi, a Tunisian national known in ISIS circles as Abu Yusri Al-Tunisi, who is an ISIS engineer working on increasing the weight that the drones could carry to 20 kilograms [[46]] increasing the damage they could do by dropping larger payload IEDs.
As mentioned earlier, ISIS developed its drones program without any support from state actors. That sets the jihadi militant group apart from terrorist organizations sponsored by Iran. Moreover, the program has been used to improved ISIS' effectiveness on the battlefield since August 2014. The brief summary of ISIS' employment of drones indicates that the group has rapidly improved its experience in using drones and has managed to improve its combat experience through use of the technology in surveillance missions, command and control, and in carrying out attacks against rival forces. The above review shows that the program has been largely used to harm the enemies of ISIS, but even more so to produce propaganda material to make ISIS look strong versus weakened under enemy assault and to instill fear in its rival forces, boost the morale of its own fighters and supporters, improve its brand, and increase recruitment. The material was also employed to provide its sympathizers across the globe with the knowledge required to use a cheap, non-suicidal tool of terror. The odds of drones being used by lone wolves in the West should alarm many [[47]]. There is a wealth of guides and instructions online, distributed by ISIS, for beginners to modify and weaponize off-the-shelf commercial drones and as stated earlier, ISIS's calls for homegrown attacks and instructions on how to carry them out has been heeded in the past.
February 2017 marked a spike in ISIS' use of drones and the release of propaganda associated with the program by ISIS media operatives and sympathizers. ISIS is on the defeat in Iraq and Syria and such deployment might enhance their chances of slowing the advancement of Syrian, and Iraqi forces and their American allies. Alerted to the danger of ISIS' surveillance and combat drones, the Iraqi forces are now using the Raysun MD1, a Taiwanese made multicopter jammer, to neutralize this danger [[48]]. During late July 2016, the American forces were also seen in Iraq using a new technology known as DroneDefender (i.e., an assault-rifle-like device that functions as a frequency jammer to down ISIS drones [[49]]. Reports that a drone flew over the American Embassy Baghdad were also circulated of late. Some analyst argued that the aforementioned measures were not enough to tackle this sort of threat. For instance, Peter Singer, the New America Foundation's analyst, reported [[50]]:
"The drone defender gun is not part of the regular kit," implying it should be, and continued that American soldiers are "going to face this potential threat across the world, in anything from battles to doing an embassy evacuation. And that's not good. We should have seen this coming and developed a plan and equipment, not just for us, but for allied forces."
Furthermore, talking to reporters during the Air Force Association's Air Warfare Symposium, Maj. Gen. Jay Silveria, deputy commander of U.S. Air Forces Central Command, argued that it's critical to go after ISIS logistics, finance, leadership, and storage when it comes to the jihadi group's drones program:
"Find how ISIS is training the pilots, where they're storing the aircraft—not just wait until the thing shows up and then shoot it down."
Indeed, if the group uses a swarming technique in a surprise attack it might be difficult to do so and jamming the drones could end up in them simply falling from the sky and exploding their payloads in any case.
In attempt to understand ISIS' leadership, logistics, finance, storage, and training relating to the militant group's drone program, the International Center for the Study of Violent Extremism (ICSVE) tasked a number of sources on the ground to collect intelligence. Constrained by the duration of data collection and resources, this report does not provide exhaustive details on the aforementioned aspects of ISIS' drones program. However, information was obtained that was related to the leadership, development facilities, training centers, operations, logistics, and the interaction between different entities involved in the program. The following section presents the information obtained by ICSVE. The details are compared to data released by researchers and analysts, when possible, to present a clear picture and to carry out analyses.
Bases, Leadership, and Logistics
The data obtained by ICSVE related to ISIS' drone activities within its territories in Syria. Trusted sources reported that they first saw ISIS drones during mid-January 2017. Previous reports show that ISIS has been actively using the technology at least since August 2014. As of mid-January 2017, ISIS had moved over 200 young militants known as Ashbal al-Khilafa ("Cubs of the Caliphate" in English) from the city of Raqqa to the town of Maadan. Members of the Cubs of the Caliphate were armed and equipped with suicide vests. A militant led the Cubs of the Caliphate by the name Harith al-Shmari (a.k.a. Abu al-Bara). The Cubs of the Caliphate shipped 12 small multicopter drones, each equipped with a small bomb using pickup trucks. Trusted sources connected the shipped drones to Abu Ukba al-Marakshi, one of ISIS' key engineers. Al-Marakshi, a French national, who use to operate from al-Bab, Aleppo appeared in Raqqa during late December 2016. He was seen with Ali Juma Al-Shwakh (a.k.a. Abu Luqman, the emir of Emni [the director of ISIS security forces]).[51] Abu Luqman attended an exercise in the use of combat drones. Al-Marakshi was reported to be the one testing the drone and it was reported that he demonstrated the use of the technology to Abu Luqman. Al-Marakshi took part in the modification and weaponization of multicopters. In late January 2017, he moved with the Cubs of the Caliphate to Maadan, Raqqa.
Training Center
In early March 2017, ICSVE learned that ISIS ran a center to train militants on the use of drones in surveillance and combat capacities. During that period, ISIS trainees were seen flying multicopters in the city of Raqqa. To be exact, the drones flew over the intersection of 23 Shbat and Tal Abyad Streets in Raqqa. Sources traced the drones to their launching point. In mid-March 2017, a number of trusted sources reported the location of ISIS' drone training center (see map below). The center used to be a female clothing outlet by the name Banat al-Yawm (translates literally to Today's Girls and loosely to Modern Girls). Other sources obtained information on the individuals running the center. These members are as follow:
Ahmad Banawi (a.k.a. Abu Uqba), a Syrian national from the Idlib governorate, is in charge of the center. Ahmad Banawi was seen in public, teaching ISIS operatives how to use surveillance drones. He instructed the operatives in the area opposite the center. He is reported to have a degree in aerospace engineering.
A Libyan national by the alias Abu Amarah al-Libi reports to Ahmad Banawi. Al-Libi coordinates with other centers that are involved in ISIS' drone program.
A French national by the alias Abu Muawia al-Faransi used to be connected to the training center. He is reported to be in France as of mid-March 2017. Sources could not obtain much on al-Faransi except that he is tall and blond.
An Iraqi national by the name Jibril (a.k.a. Abu Suhil) reports to Ahmad Banawi. He coordinates with entities that oversee ISIS' drone program in Iraq. Jibril originates from Rawa, Iraq
Map 1. Drones' training center (latitude, longitude): 35.9514406, 39.0125906
In mid-March 2017, ICSVE received information indicating that individuals running ISIS' drone training center in Raqqa were in constant contact with operatives who were affiliated with three other entities. The aforementioned entities were believed to be handling a number of drone-related operations. Data obtained at later dates uncovered that the three operational bases and the training center work closely with each other under one leader.
Initial Modification and Maintenance
After obtaining commercial drones, ISIS moves them to a base close to Panorama Park in Raqqa. The facilities used to be the headquarters of the environment directorate in Raqqa (see map below). This base is in charge of initial modification and the maintenance of ISIS' drones. It is noteworthy that the base is not exclusive to drone-related operations. It was reported that other electronic and mechanical operations are also carried out from that base. Some information regarding the names and nationalities of engineers and technicians who operate from that base was obtained by ICSVE. Their details are as follow:
A Jordanian national by the alias Abu Azam.
A Syrian national by the alias Abu Saad.
A Syrian national by the alias Abu Usama..
Map 2. Initial Modification and Maintenance Base (latitude, longitude: 35.9415194, 38.9928067)
IEDs and Weaponization
The entity that handles the initial modification of the drones works closely with another base. That base receives modified surveillance drones to weaponize them. This weaponization base's key operation is to produce IEDs, be they airborne or otherwise. According to sources close to ISIS, a man by the name Umar (a.k.a. Abu al-Zubair) is in charge of this base. He is an Iraqi national from Diyala, Iraq. He was an Emni (security forces) operative before being reassigned to his current position. His second in command is a Moroccan national by the alias Abu Yazid. Umar and Abu Yazid commute using a black Jeep. Sources reported the address of this weaponization and IED development base (see map below). The weaponization of drones is carried out from the basement of that building. Engineers, technicians, and IED experts cooperate to equip drones with bombs. In late March 2017, sources reported that operatives working from that base tested a drone carrying an IED weighing almost 5 kilograms. However, this center does not store weaponized drones. All operational drones are sent to a storage and distribution center. Drones that malfunction or have defects are sent back to the modification and maintenance center.
Map 3. IEDs and Drones' Weaponization Base (latitude, longitude: 35.9427865, 39.0200579)
Storage and Distribution
The storage and distribution center receives weaponized and surveillance drones from the former operational base. This entity also receives surveillance drones from the modification and maintenance center. The location of this base was reported in late March 2017 (see map below). Requests for combat drones from militant ISIS members are received by operatives managing storage and distribution. Combat and surveillance drones are provided.
Map 4. Storage and Distribution Base (latitude, longitude: 35.948772, 38.9979565)
to militants in areas of heavy fighting. In addition, this center cooperates with the training center to provide militants with trained members to operate surveillance or combat drones if needed. Moreover, this base handles the distribution of the drones within ISIS-controlled territories in Syria and Iraq. A number of Europeans operate from base. Their details are as follow:
A British national by the alias Abu Jarir is the director of the base.
A French national by the name Muhammad Jalalia reports to the director of the base. He oversees operations related to the storage of the drones.
A Swedish national known as Islam reports to the director of the base. He is in charge of the distribution of the drones.
Leadership
In mid-April 2017, sources reported to ICSVE that the highest ranked ISIS operative who is in charge of their drone program is a militant by the name Muhammad Islam. He is in his thirties and holds a degree in information technology for a British University. Muhammad is a European citizen of Malaysian descent. This suggests that he does not have Malaysian citizenship as the Malaysian government does not allow dual citizenship. In ISIS' ranks, Muhammad has the title of Emir that could refer to manager, director, or minister. He oversees drone-related operations. In late April 2017, ICSVE learned that a Syrian national by the name Yahia al-Abdullah was the second in command for Muhammad Islam, the Emir of ISIS' drone program. Al-Abdullah was born in 1987. He holds a degree in software engineering from Aleppo University. Based on information obtained by ICSVE, the organizational structure that governs the operational interaction between members involved in ISIS' drone program was inferred.
Recent Operations and Logistics
Information obtained from trusted sources indicates that in mid-April 2017, Muhammad Islam, the Emir of ISIS' drone program, directly supervised a joint operation between the modification and maintenance center and the IED and weaponization center. Muhammad was overseeing the operations, started sometime before March 2017, to modify commercial drones to increase their operational time, distance and flying capabilities, and the IED load they could carry. The new design was modified for drones to be equipped with 6 small IEDs. Moreover, the modification and maintenance center was working on the inclusion of a solar panel on top of the drone body to further increase its operational life. The drones were also painted with a wax-like coating. Twenty-seven drones were reported to be subjected to this modification. They were all small drones; their diameter being less than 70 centimeters.
In late April 2017, the storage and distribution center received a number of drones matching the description of the drones that were undergoing modifications through the aforementioned joint operations. Each drone was equipped with a solar panel. Full motion, high resolution cameras were installed on the lower and middle sections of the drones' bodies. However, no IEDs were installed. It is not clear whether the drones were only modified to carry out surveillance operations. It can be safely argued that those drones could be weaponized before being deployed to the battlefield. That said, that center also received drones of a different design in late April 2017. These drones were equipped with two small IEDs. The drones of this type were quickly distributed, only staying in the storage facilities for a few days. Drones that resemble the two above-described designs were seen in the training center slightly earlier than the documentation of them in the storage facilities. That suggests ISIS might have tested and trained its operatives using these drones.
In addition, sources reported to ICSVE that in early March 2017, the storage and distribution center shipped a number of surveillance and combat drones from Raqqa to the city of Mayadin, Deir ez-Zor. Those drones were carried using pickup trucks. This move corroborated an earlier report that argued an increasing significance of the city of Mayadin in the fight against ISIS [[52]].
Furthermore, as of early March 2017 ISIS' agents were reported to have obtained commercial drones from Lebanon and then shipping them to ISIS held-territories in Syria. A recent study on tracking the supply of components used by ISIS showed that ISIS was able to obtain detonating cords and detonators through an intermediary, Maybel, based in Lebanon [[53]]. This corroborates the information received from ICSVE's sources. Moreover, in late April 2017, it was reported that the Emir of ISIS' drone program, Muhammad Islam, used his second in command, Yahia al-Abdullah, to procure commercial drones and electronics required by the modification and maintenance centers. Based on information obtained from trusted sources, the procurement is not exclusive to the needs of ISIS' drone program. That said, ICSVE learned that ISIS trades antiquities and artifacts to pay for purchases made in Beirut, Lebanon. Al-Abdullah was reported to be a key operative in such dealings. The purchased products then get shipped to Homs, Syria. From there, ISIS agents smuggle them to Raqqa. To that end, extrapolating on information obtained by ICSVE, the procurement and logistics operations of ISIS drones program are illustrated in the following figure.
Conclusion
This report provides a brief review of ISIS' use of drones. The review outlines the operations the terrorist organization has carried out using off-the-shelf commercial drones. Noticeably, ISIS' capabilities and expertise in using drones in surveillance, command and control, and attacks have improved. It is noteworthy that in February 2017, ISIS' use of drones and release of material documenting such employment had increased dramatically. It appears that ISIS is on the defeat in both Iraq and Syria. ISIS' deployment of drones and disbursement of associated propaganda could have been to reinforce its brand as a terrorist organization and to do as much damage as possible while losing on the battleground. Through its recent propaganda ISIS claimed that its drones are eliciting fear and hysteria in its enemies. Moreover, the group is capitalizing on the technology and their employment of it, in claiming revenge, improving their credibility in the eyes of sympathizers, increasing the recruitment of new members, and positing drones as a cheap tool of terror to be used outside the Syrian and Iraqi theaters as well. Its sympathizers were called to use drones to inflict substantial damage and cause horror in civilian populations across Europe, the United States, and MENA. That turn of events is alarming and has multiple implications for national security.
Drones are increasingly being used by civilians in the public domain (e.g., taking aerial pictures and footage, mail delivery, etc.). This growing use of drones by the general public provides an opportunity for terrorist organizations to adapt methods they previously employed, which used other tools of terror such as delivery trucks, to drones. There seems to be a pattern in ISIS' encouragement of using tools unlikely to raise an alert, when attacking civilian populations. For instance, the approach of ISIS' new magazine, Rumiyah, towards the use of trucks as a tool of terror was justified in the following [[54]]:
"Though being an essential part of modern life, very few actually comprehend the deadly and destructive capability of the motor vehicle and its capacity of reaping large numbers of casualties if used in a premeditated manner" P. 10.
Modified and weaponized off-the-shelf commercial drones might present a less dangerous tool of terror for wannabe terrorists that prefer an alternative to suicide missions. Such uses could be hard to detect in urban settings, yet could lead to devastating aftermath if not intercepted. Compared to the delivery trucks, all this method requires is to get hold of instruction manuals that are available online, and ammunitions.
ISIS managed to disburse a large number of guides and instructions on the modification and weaponization of drones and ISIS-inspired lone wolves might be able to get hold of material required to produce IEDs through criminal networks [[55]]. Moreover, this new tool is likely to complicate the work of law enforcement agencies that are trying to prevent acts of terror. Giving that the use of drones for commercial and personal purposes is expected to increase in the future, policy makers may need to consider passing regulations. They could enact policies to restrict the sale of commercial drones without digital identification numbers. Police officers may then need to be equipped with the technology required to identify the number of operational drones. Such a numbering system could be linked to the identity of the operator. Police officers may need to be equipped with frequency jammers to down suspected drones although if they are loaded with explosives that is not always a good solution. Notwithstanding that the suggested measures might cause certain inconveniences for operators using drones for legitimate commercial and personal reasons, these measures are intended to allow law enforcement agencies to intercept and down drones that might target civilian populations.
This report used intelligence information that focused on operational bases, leadership, activities, procurement, and logistics. That knowledge, if confirmed, is expected to allow forces fighting ISIS to strategically disrupt and neutralize ISIS' drone operations. An earlier report presented evidence indicating that ISIS is highly bureaucratic when it comes to its drones program [[56]]. Based on information obtained by ICSVE, ISIS' bureaucracy regarding its drones program is task specific, systematic, and complex. The data shows a top to bottom organizational flow that pervades ISIS's operations and upholds it's "hear and obey" philosophy.[57] The Emir of ISIS' drone program, Muhammad Islam, oversees the operation of four entities that are involved in the program. These entities are, namely, the centers for modification and maintenance, IEDs and weaponization, storage and distribution, and training. The centers were reported to cooperate in joint missions and to carry out task-specific operations.
Furthermore, this report provides some details on a number of individuals who are involved in the program. This includes the program's top leader, his second in command, the directors of three out of the four centers, engineers, technicians, and operatives tasked with managerial functions. This endeavor also presented details on the interaction between operatives involved in the drones program. That glimpse allowed for the deduction of the organizational hierarchy of ISIS' drone program.
Through the second in command, of the Emir of the program, Yahia al-Abdullah, the leadership of the four entities procures from Beirut drones and the materials required for modifying them. ISIS agents were reported to trade artifacts and antiquities to pay for the purchased products. Those products get smuggled to Homs, Syria by ISIS operatives. ISIS' agents in Homs handle transporting the shipment of the products to Raqqa, Syria. Once the drones and technology required to modify it get to Raqqa, they get delivered to the modification and maintenance center. At most this center produces surveillance drones. It was reported that this center cooperated with the entity tasked with weaponizing the drones, the IED and weaponization center, to develop and improve ISIS combat drones. Commonly, the IED and weaponization center works on equipping the drones with airborne IEDs. The storage and distribution center receives surveillance drones from the entity in charge of modification and maintenance and combat drones from the one tasked with weaponizing them. ISIS militants submit forms requesting drones at the storage and distribution center. When needed, the storage and distribution center communicates with the drones' training center to provide militants with operatives trained in using the drones. The training center also teaches militants who are assigned to drone-based tasks. Using that insight, ICSVE was able to infer the procurement and logistics involved in ISIS' drone program.
Reference for this Report: Almohammad, Asaad & Speckhard, Anne (May 4, 2017) ISIS Drones: Evolution, Leadership, Bases, Operations and Logistics, ICSVE Research Reports http://www.icsve.org/research-reports/isis-drones-evolution-leadership-bases-operations-and-logistics/
---
[1] "Hezbollah says it has capability to bomb Israel from air," Haaretz, Nov 12, 2004
[2] Eugene Miasnikov, "Terrorists Develop Unmanned Aerial Vehicles," Center for Arms Control, Energy and Environment Studies at MIPT, Dec 2004, http://www.armscontrol.ru/uav/mirsad1.htm
[3] Hezbollah Mirsad-1 UAV Penetrates Israeli Air Defenses," Defense Industry Daily, April 20, 2005.
[4] Yoav Zitun, "Watch: Hamas UAV that can reach Tel Aviv," YNETNEWS, November 16, 2012, http://www.ynetnews.com/articles/0,7340,L-4306887,00.html
[5] Lorenzo Francheschi-Bicchierai"Israel Shoots Down Hamas Drone," Mashable, July 14, 2014, http://mashable.com/2014/07/14/israel-shoots-down-hamas-drone/#yAEFyiQgFgqs
[6] Yonah Jeremy Bob, "Islamic Jihad Member Convicted in Plea Bargain for Hacking IDF Drones," Jerusalem Post, January 31, 2017, http://www.jpost.com/Israel-News/Islamic-Jihad-member-convicted-in-plea-bargain-for-hacking-IDF-drones-480092
[7] Adiv Sterman, "Hezbollah drones wreak havoc on Syrian rebel bases," Times of Israel, September 21, 2014, http://www.timesofisrael.com/hezbollah-drones-wreak-havoc-on-syrian-rebel-bases/
[8] Rowan Scarborough, "How ISIS-controlled drones like this are striking new fear within the U.S. military," The Washington Times, January 24, 2017, http://www.washingtontimes.com/news/2017/jan/24/isis-drone-dropping-precision-bombs-alarms-us-mili/
[9] Yasmin Tadjdeh, "Islamic State Militants in Syria Now Have Drone Capabilities," National Defense Magazine, August 28, 2014
[10] https://vimeo.com/177453167
[11] Geoff Earle & Bruce Golding, "ISIS using surveillance drones to target Syrian military," New York Post, August 26, 2014, http://nypost.com/2014/08/26/isis-using-surveillance-drones-to-target-syrian-military/
[12] For more on ShamiWitness see Channel 4, "ISIS propagandist ShamiWitness: Man charged in India," June 1, 2015, https://www.channel4.com/news/isis-shami-witness-medhi-masroor-biswas-charged
[13] Kiran Moodley, "Isis releases drone footage of suicide bombings in Kobani," Independent, December 11, 2014, http://www.independent.co.uk/news/world/middle-east/isis-release-drone-footage-of-suicide-bombings-in-kobani-9917198.html
[14] Justpaste.it/jnabi7
[15] Steven Stalinsky & R. Sosnow, "A Decade Of Jihadi Organizations' Use Of Drones – From Early Experiments By Hizbullah, Hamas, And Al-Qaeda To Emerging National Security Crisis For The West As ISIS Launches First Attack Drones," MEMRI, February 21, 2017, Inquiry & Analysis Series No.1300, https://www.memri.org/reports/decade-jihadi-organizations-use-drones-%E2%80%93-early-experiments-hizbullah-hamas-and-al-qaeda#_edn135
[16] Ralph Avellino & Gilad Shiloach, "Video: ISIS Uses Drones In Oil Refinery Assault," vocative, Apr 17, 2015, http://www.vocativ.com/world/isis-2/isis-using-drones-in-iraq/
[17] Steven Stalinsky & R. Sosnow, "A Decade Of Jihadi Organizations' Use Of Drones – From Early Experiments By Hizbullah, Hamas, And Al-Qaeda To Emerging National Security Crisis For The West As ISIS Launches First Attack Drones," MEMRI, February 21, 2017, Inquiry & Analysis Series No.1300, https://www.memri.org/reports/decade-jihadi-organizations-use-drones-%E2%80%93-early-experiments-hizbullah-hamas-and-al-qaeda#_edn135
[18] Justpaste.it/pm4r
[19] Justpaste.it/q47o
[20]Shamikh1.biz/vb/showthread.php?t=253023,Ia601506.us.archive.org/35/items/azmulkumah2/azmulkumah2.mp4
[21]Shamikh1.biz/vb/showthread.php?t=253858.Ia801507.us.archive.org/19/items/BangazeeAlThbat2/bangazee%20al-thbat%202.mp4
[22] MEMRI Cyber & Jihad Lab, "ISIS Engineers And Scientists Collaborate On Projects In Telegram Channel," March 21, 2016, http://cjlab.memri.org/lab-projects/tracking-jihadi-terrorist-use-of-social-media/isis-engineers-and-scientists-collaborate-on-projects-in-telegram-channel/
[23] Justpaste.it/u80v
[24] Steven Stalinsky & R. Sosnow, "A Decade Of Jihadi Organizations' Use Of Drones – From Early Experiments By Hizbullah, Hamas, And Al-Qaeda To Emerging National Security Crisis For The West As ISIS Launches First Attack Drones," MEMRI, February 21, 2017, Inquiry & Analysis Series No.1300, https://www.memri.org/reports/decade-jihadi-organizations-use-drones-%E2%80%93-early-experiments-hizbullah-hamas-and-al-qaeda#_edn135
[25] Elizabeth Mclaughlin, "New Video Shows Intense ISIS Battle That Killed a US Navy Seal," ABC News, May 5, 2016, http://abcnews.go.com/International/video-shows-intense-isis-battle-killed-us-navy/story?id=38896834
[26] Justpaste.it/ung5
[27] Bloomberg News, "Islamic State fighters using drones with IEDs and spy cameras, says Pentagon," Telegraph, July 7, 2016, http://www.telegraph.co.uk/news/2016/07/07/islamic-state-fighters-using-drones-with-ieds-and-spy-cameras-sa/
[28] MEMRI, "Jihad and Terrorism Threat Monitor (JTTM) Weekend Summary," MEMRI, Special Announcements No.486, https://www.memri.org/reports/jihad-and-terrorism-threat-monitor-jttm-weekend-summary-215
[29] AlALAM, "Iraqi Army Targets ISIS Drone near Mosul," ALALAM, October 03, 2016, http://en.alalam.ir/news/1868370
[30] MEMRI, "ISIS Video Documents Group's Military Response To Campaign To Retake Mosul, Promises Resilience And Victory," Jihad & Terrorism Threat Monitor, November 13, 2016, https://www.memri.org/jttm/isis-video-documents-groups-military-response-campaign-retake-mosul-promises-resilience-and
[31] https://twitter.com/memrijttm/status/805404027198590980?lang=en, December 4, 2016
[32] Twitter.com/memrijttm/status/806811378543493121, December 8, 2016
[33] Justpaste.it/e_makhmor, posted December 8, 2016
[34] Justpaste.it/11iqe, December 19, 2016
[35] Multimedia, "IS Video Shows Several Suicide Bombings in Ninawa Recorded by Drones, Execution of Spy by Drowning," SITE Intelligence Group, January 03 2017, https://ent.siteintelgroup.com/Multimedia/is-video-shows-several-suicide-bombings-in-ninawa-recorded-by-drones-execution-of-spy-by-drowning.html
[36] https://vimeo.com/200866575/29d47a4f02
[37] BCNet Staff, "ISIS Dropping Bombs with Drones in Iraq," Boston Commons High Tech Network, March 2, 2017, http://bostoncommons.net/isis-dropping-bombs-with-drones-in-iraq/
[38] Steven Stalinsky & R. Sosnow, "A Decade Of Jihadi Organizations' Use Of Drones – From Early Experiments By Hizbullah, Hamas, And Al-Qaeda To Emerging National Security Crisis For The West As ISIS Launches First Attack Drones," MEMRI, February 21, 2017, Inquiry & Analysis Series No.1300, https://www.memri.org/reports/decade-jihadi-organizations-use-drones-%E2%80%93-early-experiments-hizbullah-hamas-and-al-qaeda#_edn135
[39] S02.justpaste.it/files/justpaste/d389/a14419344/9.jpg
[40] S04.justpaste.it/pdf/1396s-justpaste-it-647309.pdf
[41] S04.justpaste.it/pdf/137uq-justpaste-it-638825.pdf
[42] MEMRI, "Private Pro-ISIS Telegram Channel Promotes Use Of Weaponized Drones Against Targets In West," Jihad & Terrorism Threat Monitor, February 16, 2017, https://www.memri.org/jttm/private-pro-isis-telegram-channel-promotes-use-weaponized-drones-against-targets-west
[43] MEMRI, "ISIS Video Features Drone Footage Of Martyrdom Operations, Including Ones Carried Out By An Iraqi Man Who Returned From Europe And Two Yazidi Children," Jihad & Terrorism Threat Monitor, February 14, 2017, https://www.memri.org/jttm/isis-video-features-drone-footage-martyrdom-operations-including-ones-carried-out-iraqi-man-who
[44] Steven Stalinsky & R. Sosnow, "A Decade Of Jihadi Organizations' Use Of Drones – From Early Experiments By Hizbullah, Hamas, And Al-Qaeda To Emerging National Security Crisis For The West As ISIS Launches First Attack Drones," MEMRI, February 21, 2017, Inquiry & Analysis Series No.1300, https://www.memri.org/reports/decade-jihadi-organizations-use-drones-%E2%80%93-early-experiments-hizbullah-hamas-and-al-qaeda#_edn135
[45] https://player.vimeo.com/video/205103463
[46] Anthony Kimery, "Identity Of ISIS Drone Engineer, Plan To Improve Drones' Ability To Carry Explosives," Homeland Security Today, April 04, 2017, http://www.hstoday.us/single-article/identity-of-isis-drone-engineer-plan-to-improve-drones-ability-to-carry-explosives/ba7f425aa5de23cdc850dac0a72de0ec.html
[47] Ahmet S. Yayla & Anne Speckhard (Feb 28, 2017) The Potential Threats Posed by ISIS's Use of Weaponized Air Drones and How to Fight Back. ICSVE Brief Reports http://www.icsve.org/brief-reports/the-potential-threats-posed-by-isiss-use-of-weaponized-air-drones-and-how-to-fight-back/
[48] Tom O'Connor, "ISIS has no Air Force, but it has an Army of Drones that Drop Explosives," NEWSWEEK, April 17, 2017, http://www.newsweek.com/isis-air-force-army-drones-drop-bombs-585331
[49] Brendan Mcgarry, "Drone-Killing Gun Spotted at US Base in Iraq," Defense Tech, July 26, 2016, https://www.defensetech.org/2016/07/26/drone-killing-gun-spotted-at-us-base-in-iraq/
[50] Ben Watson, "The Drones of ISIS," Defense One, January 12, 2017, http://www.defenseone.com/technology/2017/01/drones-isis/134542/
[51] Speckhard, A., & Yayla, A. S. (2017). The ISIS Emni: The Origins and Inner Workings of ISIS's Intelligence Apparatus. Perspectives on Terrorism, 11(1). Retrieved from http://www.terrorismanalysts.com/pt/index.php/pot/article/view/573
[52] Almohammad, Asaad & Speckhard, Anne (April 3, 2017) Is ISIS Moving its Capital from Raqqa to Mayadin in Deir ez-Zor? ICSVE Brief Reports, http://www.icsve.org/brief-reports/is-isis-moving-its-capital-from-raqqa-to-mayadin-in-deir-ez-zor/
[53] Conflict Armament Research, "Tracing the Supply of Components used in Islamic State IEDs: Evidence from a 20-month investigation in Iraq and Syria," Conflict Armament Research Ltd., London, UK, February 2016, file:///C:/Users/Asaad/Downloads/Tracing_The_Supply_of_Components_Used_in_Islamic_State_IEDs.pdf
[54] Rumiyah, "Just Terror Tactics," Rumiyah, Issue 3, 2017, http://qb5cc3pam3y2ad0tm1zxuhho-wpengine.netdna-ssl.com/wp-content/uploads/2014/09/Rumiyah-ISIS-Magazine-3rd-issue.pdf
[55] Ahmet S. Yayla & Anne Speckhard (Feb 28, 2017) The Potential Threats Posed by ISIS's Use of Weaponized Air Drones and How to Fight Back. ICSVE Brief Reports http://www.icsve.org/brief-reports/the-potential-threats-posed-by-isiss-use-of-weaponized-air-drones-and-how-to-fight-back/
[56] Don Rassler, Muhammad al-`Ubaydi, & Vera Mironova, "CTC Perspectives – The Islamic State's Drone Documents: Management, Acquisitions, and DIY Tradecraft," Combating Terrorism Center, January 31, 2017, https://www.ctc.usma.edu/posts/ctc-perspectives-the-islamic-states-drone-documents-management-acquisitions-and-diy-tradecraft
[57] Speckhard, A., & Yayla, A. S. (2016). ISIS Defectors: Inside Stories of the Terrorist Caliphate: Advances Press, LLC.
The old and new techniques of Dezinformatsjia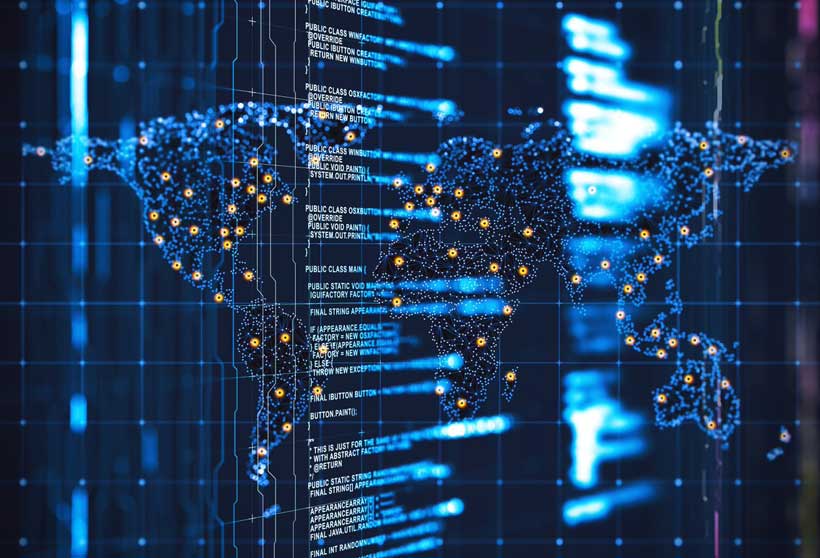 Disinformation – i.e. what the Soviet intelligence services called Dezinformatsjia – is at the origin of the phenomenon that we currently define – with oversimplification -fake news, spread to support or not voters' or consumers' specific choices, obviously both nationally and internationally. Nowadays the "political market" is globalized exactly like the market of goods and services and hence all the tools available to a country and to its political elite need to be used.
Certainly the intelligence agencies' room for manoeuvre is currently much wider than it was at the time of the Cold War. Hence many mass manipulation techniques, which in the past were specifically political, are now also commercial, behavioral, cultural, scientific or pseudo-scientific. They are closely interwoven and currently the electoral or political manipulation operations often stem from commercial marketing techniques.
Dezinformatsjia, however, is always a "weak to strong" operation, i.e. a series of strategic and information actions that try to prevent the use of force by those who are tactically superior.
Those who have not enough missiles targeted against the enemy,  or have not the maximum military efficiency, faces the opponent with psychological and propaganda techniques, which cost less and – by their very nature -do not trigger a conventional military countermove by the enemy against whom they are targeted. However they can trigger an equal and opposite disinformation by the target country.
These are all "ironic" operations, in the etymological sense of the word. Irony comes from the Greek word eironèia, i.e. "fiction, dissimulation, or to say the opposite of what you think".
Just think of the great demonstrations against "Euromissiles" in the early 1980s -not foreseen by the Soviets, which put a strain on the huge intelligence network of the Warsaw Pact in Europe – or of the myth of the opening to dissent in the era of Khrushchev's "thaw". Or just think – as maintained by Anatoly Golytsin, the former KGB officer who defected to the USA – of the schisms between the USSR and Mao's China, or of the transformation of the Komintern into Kominform, in which also Yugoslavia secretly participated, even after the famous schism between Tito and Stalin.
According to Golytsin, a senior KGB officer, all the divisions within the Communist world were a huge and very long sequence of fake news. Westerners never believed him, but the predictive power of his book, New Lies for Old, published in the USA in 1984, is still extraordinary.
He foresaw the "liberalization" of the Soviet system and even its collapse, so as to be later reborn in a new guise. All true, until today.
But what is really Dezinformatsjia, i.e. the technique that is at the origin of fake news and of all current psychopolitical operations?
For the KGB experts, disinformation is linked to the criterion of "active operations" (aktivinyyemeropriatia), i.e. the manipulation and control of mass media; the actual disinformation, both at written and oral levels; the use of Communist parties or covert organizations. In this case, just think of all the organizations "for peace" or for friendship "among peoples", as well as of radio and TV broadcasts.
"Active measures" even include kompromat, i.e. the "compromising material", as well as damaging and disparaging information about Western agents or politicians' involvement in sex, illegal and drugs affairs. This information is collected and used strategically across all domains, with a view to creating negative publicity.
An active kind of measure that we have recently seen at work against President Trump. Nevertheless it has been implemented by his fellow countrymen, who, however, do not seem to be very skillful in the art of desinformatsjia.
It should be recalled, however, that currently a fundamental technique is to manipulate the opponents' economies or to support guerrilla groups or terrorist organizations.
Manipulation of economies through statistical data or governments' "covert" operations on stock markets, while support for terrorist groups, even those far from the State ideology, is provided through an intermediary that may be another State or a large company, or through bilateral financial transactions outside markets.
The Red Brigades, for example, initially trained in Czechoslovakia by passing through the Austrian woods at the border, owned by the Feltrinelli family.
When the publisher Giangiacomo Feltrinelli was found dead near an Enel trellis in Segrate, but long before the Italian police knew who had died on that trellis, the Head of the KGB center in Milan hastily went to report to the Soviet embassy in Rome.
Many friendly and enemy States, however, used right-wing and left-wing terrorism against the Italian Republic.
The goal was clear: to destroy or annihilate a dangerous economic competitor, especially in Africa and in the East.
Dezinformatsjia, however, was institutionally targeted against what the Soviets called "the primary enemy", namely the United States.
Under Stalin's power – who was dialectically "superseded" by Khrushchev, always in contrast with true innovators – "active measures" also included assassination.
I do not rule out at all that, in particular cases, this tradition has been recovered even after the death of the so-called "little father".
As we can see, "active measures" -namely Dezinformatsjia – still has much to do with contemporary world.
If we only talk about fake news, we cannot understand why it is spread, while if it is interpreted in the framework of the old – but still topical – disinformation strategy, everything gets clearer.
In the Soviet regulations of the 1960s, every KGB foreign branch had to devote at least 25% of its forces to "active measures", while each residence had an officer specifically trained at Dezinformatsjia.
It should be noted that, in 1980, CIA estimated the total cost of "active measures" at 3 billion US dollars, at least.
It was the real struggle for hegemony that the USSR was fighting, considering that the missile, nuclear and conventional balance of the two forces on the field did not permit a real military clash.
However, the result of the final clash would have been very uncertain.
Nowadays every State produces fake news, as well as ad hoc opinion movements, and spreads agents of influence in the media, in universities, businesses and governments.
Hence the globalization of disinformation, not simply fake news, is the phenomenon with which we really have to deal.
During the Cold War, the Soviet apparata spread the fake news of the CIA and FBI involvement in the assassination of John F. Kennedy, while the East German apparata often spread news about Western politicians being members of Nazi hierarchies or about the pro-Nazi sympathies of Pope Pius XI.
It should also be noted that Andropov, who was elected General Secretary of the CPSU in 1982, had been the Head of the KGB First Chief Directorate, precisely the one that coordinated and invented all "active measures".
At the time, Western newspapers were filled with news about Andropov as a "modernizer", a reader of the American literature classics and a jazz lover.
Was it Dezinformatsjia? Obviously so, but no one answered that question, thus raising expectations – among the NATO European Member States' peoples – about a sure "democratization" of the Soviet Union in the future.
Andropov, however, secretly believed that the United States would unleash a nuclear war in the short term against the USSR. Hence this was the beginning of a long series of Dezinformatsjia hard operations right inside the United States.
Nevertheless, following the rules of "active measures", they were not specifically targeted against the US military and political system, but against other targets apparently unrelated to the primary aim: the US responsibility for the (impossible) creation of the AIDS virus or – as the Soviet Dezinformatsjia always claimed – the "unclear" role played by CIA and FBI in the assassinations of J.F. Kennedy, Martin Luther King or even the death of Elvis Presley.
A specific product for each public.
Hence a fake storytelling is created – not a series of objective data – around a theme that is instead real, so as to reach the goal of a generic defamation of the primary enemy, where there is always a "bad guy" (obviously the US government and its Agencies) and a "good guy", that is the American people that must be freed from the bad guy holding them prisoner.
According to the theories of the great Russian scholar of myths, tribal rituals, folktales and fairy storytelling, V.I. Propp, whose text "Morphology of the Folktale" was published in Leningrad in 1928, this is exactly one of the primary narrative elements of the folktale.
As in the case of  KGB "active operations", Propp's scheme envisages some phases of construction of the myth or of the folktale: 1) the initial balance, i.e. the phase in which everything is devoid of dangers; 2) the breaking of the initial balance and hence the creation of the motive for the subsequent action; 3) the vicissitudes of the hero, who is the one who "restores order" after the natural twists and turns; 4) the restoration of balance, namely the conclusion.
Hence the mythical and fairy mechanism concerns the archetypes of the human psyche, as described by Carl Gustav Jung.
This is the reason why, despite their evident counter factuality, propaganda constructions work well and last well beyond the time for which they were thought and designed.
Active operations are modeled on the natural parameters with which the human mind works. When well done, said operations do not use abstract theories, cultural or sectoral models. They speak to everyone, because they act on the unconscious.
It is no coincidence that currently the archetypal branding – i.e. the marketing system based on the 12 Jungian archetypes – is increasingly widespread.
It was created in 2001, several years after the fall of the USSR and in the phase in which the New World Order was strengthening.
Propp's four elements work just as an "active measure", based on four categories: 1) mastery and stability; 2) belonging; 3) change; 4) independence.
It is easy to verify how these four categories of modern marketing (and of the archetypal tale) fully apply  both to disinformation operations, which can often favor one of the four elements compared to the others, and to the actual political marketing.
Hence politics, intelligence services' propaganda and marketing currently work on the basis of the same deep psychic mechanisms.
In the Soviet tradition, there is also a certain tendency to use Ivan Pavlov's psychology in the field of intelligence.
Pavlov developed the theory of "conditioned reflexes", i.e. the psychic mechanism that is produced by a conditioning stimulus.
The experiment of the dog and the bell is, in fact, well-known and needs no elaboration.
It should be noted, however, that the conditioned reflex is triggered precisely when the food announced by the sound of the bell is no longer there, while the dog shows all the typical reactions of the animal in the presence of food.
Here, the "active measures" of disinformation create a conditioned reflex by connecting a country, a leader or a political choice to something universally negative which, however, has nothing to do with the primary object.
This connection becomes instinctive, automatic, obvious and almost unconscious.
Just think of the automatism – once again artfully created – between the Italian intelligence services and the so-called "strategy of tension".
The goal of perfect Dezinformatsjiais to create a Pavlovian conditioned reflex that works immediately and naturally as a Freudian "complex".
Nevertheless, with a view to being successful, every fake news or message that is part of an "active measure" must have at least a grain of truth – otherwise it immediately appears as an opinion or ideology, which is soon rejected by the subject.
This means they can be discussed and maybe accepted rationally, but the "active measure" must mimic an immediate, natural and pre-rational reaction. Otherwise it becomes traditional propaganda or part of an open debate, exactly the opposite of what it has to do.
Hence the message must be processed with extreme care to reach the goal of any disinformation operation: to convey in the public "enemy" and / or in its ruling classes a message that – when well done – fits perfectly and unknowingly into the communication mechanisms of the "enemy".
Western experts call this procedure "weaponization of information" or "fabrication of information".
Nowadays, however, all information is distorted by the manipulation about the aims it must achieve – just think of the Italian and European debate on immigration from Africa.
Hence also the West uses the weaponization of information- but, probably, it still uses it badly.
Hence we will never witness the end of fake news – which  have always existed – but simply its refinement as real natural "states of mind" or, more often, as immediate reactions, such as those connected to a conditioned reflex artfully created.
In this case, there is no longer difference between reality and imagination.
Fake news as fiction – we could say.
If this is the new battlefield of psywar, it will be good for Italy – even autonomously from the NATO center that deals with "strategic information" – to equip itself with a structure, within the intelligence agencies, developing and carrying out specific disinformation operations.
For example, with reference to the Italian companies operating abroad, to Italy's general image in the rest of Europe and to its action in Africa or in the rest of the world.
The third way between war and diplomacy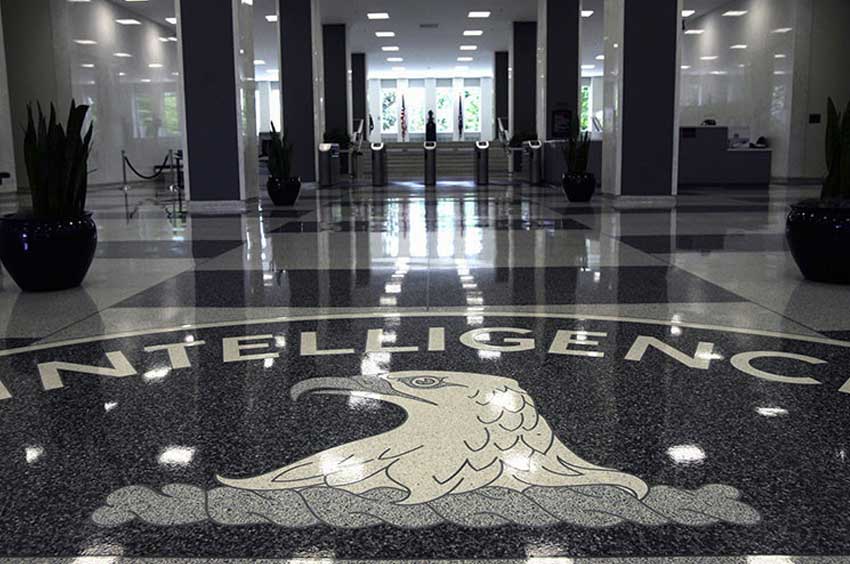 The American presidents all asked the CIA when they arrived at the White House, "What should they do with it?" Often they underestimated the CIA's analysis. These analyzes described a complex world and they said the process of events was ambiguous.
Evaluation, hypothesis, probability. The White House never praised such literature. The White House often preferred analyzes that were within the framework of its political intentions and intentions. On the other hand, the White House has been increasingly inclined to publicly disclose some of the information collected by the services, due to the persistent desire to attract people from their big decisions.
Instead, the presidents were heavily pushed by the secret power that the CIA possessed. The covert activities, as a "third way" between war and diplomacy, heavily attracted them. All of them have implemented programs in secret to stealthily influence the process. All of them were trying to keep their apps in use. Despite the scandals, the political and diplomatic problems caused by secret activities, none of them questioned the necessity and effectiveness of this instrument in foreign policy.
These covert measures began to expand slightly in the 1950s, at a time when the CIA's invincible myth was formed. CIA officers, who found such actions as a source of prominence and privilege, did everything to cultivate them. This myth derives from a special cultural sign: Americans as a nation have a very positive image. America considers itself to be a nation that succeeds; it is a winner who challenges ahead of them through his will and technology. The CIA is responsible for this sweeping spirit in Washington.
The slogan of the CIA has long been: "The agency can do it." Therefore, the opponents of power would not be taken into consideration because the United States needed shadow warriors to protect the country from the Soviet threat, without anyone having much to know about it. This era of trust ended in the process of deconstruction and after disclosure of the "internal" spy activities of the CIA. So the great age of complexity began, which brought fantasies and other conspiracy theories. The CIA takes ugly signs into a dangerous, rogue and out-of-control organization. But Robert Gates states: "The CIA is nothing more than a presidential organization. Every time this organization has faced trouble, it was due to the mission that the president ordered. »
In any case, this is the image of America in a world that has suffered the most pain and suffering from this country. The fact that the United States has an agency like the CIA is necessarily a two-tail razor.
The press and the Congress, in spite of the fundamental belief in the effectiveness of the CIA, served as two powerful guardian dogs to oversee the agency in the service of the president. The dynamics of American democracy, as well as the strong attachment to the constitution and individual freedoms, have made the CIA the "most transparent" intelligence service in the world. The contradiction is that the Americans know more about the secret activities (activities that are definitely the most secret and sensitive activities) to the total CIA performance. Perhaps even more are than the overall performance of other institutions, including the State Department or the Ministry of Health.
Sept. 11 attacks occur and shake the sense of security and invincibility that the United States has plunged into. Since then, US soil is no longer a haven, and the attack has the same effect as Pearl Harbor's attack. The outcomes of the Iraq war are being added to the most fundamental reorganization in the US intelligence community since about sixty years ago. Information services acquire new authority, many other services are formed, and some of the old networks are weakened or even destroyed, the need to focus more on the powers of information services is felt.
These changes are so far as the United States is creating a CIA over the previous organization. The new goal is to give Americans a unique look at the services. The new organization will focus it's analyze on the analysis. That's why we can bet that in the future less than the CIA's inability to anticipate important events. On the other hand, because of the new reformation of the new head of the American intelligence apparatus, and the CIA has become the agency responsible for all the secret activities, it can be assumed that the CIA will (slightly) head over the next few years will be kept.
The tension between interventionism and the previous doctrine of isolationism has led Americans to redefine the intelligence system as the "last line of defense". In some respects, this device is the beginning and end of its power; and since the CIA has seen its strength in its mission of being as close as possible to the American enemies, that's why today it still maintains this precious position.
The CIA actually has an almost inescapable position in the imagination as well as the American political system. The organization gives all its actors the confidence that someone, something, America is intertwined with international affairs, and its influence on the four corners of the world shines.
What is the Future of Malhama Tactical?
Perhaps no single Salafi-Jihadi groups from Central Asia deserved such close attention of Western media like an Islamist private military contractor (PMC) Malhama Tactical (MT), that founded by a jihadist from southern Kyrgyzstan and training militants in Syria.This was possible thanks to the creativity and active self-promotion of the head of this small consulting firm on the Internet, which has managed to attract the attention of many Western journalists and researchers on Islamic radicalism.
The authoritative Foreign Policy called MTthe world's first jihadi consortium of elite, well-paid fighters from across the former Soviet Union and compared its activities with the infamous Blackwater USA (now named Academi).BBC Monitoring published a series of analytical articles entitled How Malhama Tactical became the 'Blackwater of the Syrian jihad' in December 2018.The Independent, CSAF,the American Partisan, The Daily Caller, MEMRI and others also described MTas a successful jihadist training organization that supposedly changed the course of the Syrian war.My colleagues in the study of Salafi Jihadism Pieter Van Ostaeyen and Neil Hauer even interviewed the MT's commander in November 2018.
The main disadvantage of all these articles is the lack of critical thinking regarding MT.Western analysts relied on videos, interviews and statements of MT's leaders published on the Internet as advertising.As a result, the MT's tactical role in the Syrian war is undeservedly overestimated since the boast of its leaders is taken at face value.
About MT more detailed facts cited the Russian Telegram channel Directorate 4, which is associated with the Russian special services.But the main problem of Russian researchers is that it is difficult to determine the edges of analysis and propaganda, which in some places is accompanied by rude insults to the MT's leader.
The mysterious name of Al-Malhamah Al-Kubra
One should recognize the creative thinking of the Uzbek young man Abu Rofiq, who gave his organization the mysterious name "Malhama Tactical", which was immediately noticed by the sponsors of the Salafi movement in the Islamic world. According to the Hadith, the al-Malhamah Al-Kubra means the great battle, bloody fights, massacres and the conquest of Constantinople by Muslims from the Romans.
Abu Rofiq likes to create a halo of mystery around his person and his organization. Western media have created his image like the fearless Rambo and a former officer of the elite of the Russian Airborne Forces, who from the inside knows the secrets of the Russian military-training science. On Facebook Abu Rofiq at one time positioned himself as a former sniper of the Russian elite Special Forces GRU whose staff was involved in the poisoning of former Russian intelligence officer Skripal in British Salisbury and in the interference of the 2016 US elections.
But our analysis showed that some of the statements of Abu Rofiq were not true.All his biographical data, family ties and information about the military career are known to the authorities of Russia, Kyrgyzstan and Uzbekistan. The real name of Abu Rofiq is Sukhrob Baltabaev who was born in the Osh region of Kyrgyzstan on August 10, 1993.By the way, the leader of al Qaeda-linked Katibat al-Tawhid wal Jihad Abu Saloh is also from this region.
After completing school in 2010, he left as a labor migrant to Russia. The Russian authorities have documented that Sukhrob Baltabaev was called up for military service on May 14, 2012, by the Military Commissariat of Russia's Tatarstan.He began serving in the 45th Guards Separate Special Purpose Intelligence Regiment of the Airborne Forces in the Moscow Region.However, due to the disease of an intervertebral hernia, he was discharged from the Russian army.
Hijrah to Sham not for the purpose of Jihad but for making money
According to Russian sources, after an unsuccessful military career, Sukhrob Baltabaev returned from Moscow to Kazan and worked as a computer programmer at the firm Potok.In those years that ISIS and al Qaeda began actively recruiting Central Asian migrants working in Russia to Syria and Iraq.Having fallen under the influence of the ideologists of Wahhabism, in February 2014, he left for Syria and joined the Jamaat of Chechen militants Shishani.A young wife from Osh and a son Muhammadrofiq remained at home.
At the end of 2015, he created MT with several friends from Central Asia, who began to train on a commercial basis both local and foreign militants in Syria fighting against the regime of Bashar al-Assad.The exact number of the group's members is unknown but it is thought to consist of 10-15 fighters, all originating from former USSR states.Knowledge of computer technology, creative advertising campaign and ability to find a common language with the leaders of jihadist jamaats helped him in developing this business.MT has become popular due to the wide use of social networks such as YouTube, Facebook, VK, Twitter and Telegram, where he began to publish examples of military training under the pseudonym Abu Rofiq and offer his services for money.
In Central Asia, there is a saying that "Uzbeks know how to make money out of thin air." There is even a joke about when the American astronaut Neil Armstrong first landed on the moon, he met there Uzbek who trading in the Lunar Bazaar. In the genes of the peoples of Central Asia, where the Great Silk Road lay, historically there is the ability to trade. The natural flair did not fail Abu Rofiq: he found a unique opportunity to make money from the Syrian war.
The company has been working with the al Qaeda-affiliated Hayat Tahrir al-Sham, Ajnad al Kavkaz, Jaysh Muhajirin wal-Ansar,and other groups, even Ahrar as-Sham .I am not a military specialist and cannot assess the quality of MT's tactical trainees on the use of various types of weapons and fighting in urban combat. But MT's instructors use popular Russian-made 7.62 mm machine gun, US-made modern sniper rifles, helmets with night vision goggles and the expensive military equipment that the armies of Central Asia cannot afford. The other equipment shown in the videos, like the first-aid kit, is also of high quality, used often in US army and its allies.
Malhama produces equipment for other jihadi groups, manufactures accessories for the PKM, vests and grips, widely used in Syria. This means that MT's business is doing well and its leader has enough connections somewhere to guarantee himself a supply line of such type. The MT leader actively used the online crowdfunding urging sympathizers to donate money to continue Jihad and training the Mujahedeen. At the same time, currencies of all countries were accepted, even bitcoin, QIWI and Yandex. Money electronic transfers.
Russian hunt for the leader Malhama
With the acquisition of fame and the growth in the number of clients, the real hunt started for the MT leader from the Russian special services, the Assad regime and ISIS.The MT leader considers Moscow and Damascus enemies of Islam who destroy peaceful Muslims in Syria. Moscow has special claims to the MT leader. As shown the attempt to kill former KGB agent Skripal in the UK, Putin will pursue his military, who have betrayed the oath. Despite Moscow's refusal, Sukhrob Baltabaev is a former military of the Russian Army.
In addition, he inflicts sensitive blows to Russia. In a recent interview, the MT's head stated that the Mujahideen Hayat Tahrir al-Sham, who had been trained by Malhama, had made an attack in Tarabiya, Northern Hama, and killed four high-ranking Syrian officers and seven Russians on November 10, 2018.ANNA-News Agency confirmed this information.
MT has also been vocal about its opposition to ISIS. On 20 June, Abu Salman posted on his Twitter account an anti-IS message saying: "We must kill them all, ISIS is evil and we have to do something to wipe them out".
For security reasons, the MT leader appears in the media in masks, or with a scarf tied on his face. According to BBC, the first MT leader Abu Rofiq was killed in February 2017 in a Russian air strike in Idlib. After that Abu Salman Al-Belarusi on Twitter called himself a new MT commander who is Uzbek from Belarus and served as senior sergeant of the 103 Airborne Brigade of the Belarusian Army in Vitebsk. But the Belarusian side did not confirm this information.
But according to the Russian media Abu Rofiq did not die.In order to mislead the Russian special services he spread false information about his death, and now he took the pseudonym Abu Salman Al-Belarusi. That is, Abu Rofiq and Abu Salman Al-Belarusiare one and the same person, that is, Sukhrob Baltabaev from Kyrgyzstan. After comparing the audio and video performances of Abu Rofiq and Abu Salman Al-Belarusi, we concluded that the voice belongs to the same person. The authorities of Russia and Central Asia have identified Sukhrob Baltabaev and continue to closely monitor his relatives.
Ideological views of Malhama Tactical
The ideological views of the MT leader contain the outfit's mixture of Salafi ideology with the privatization of war because money plays an important role for him in his project. But he cannot be counted among the radical Wahhabis, who are ready to die as Shahid in the name of Allah. His various speeches showed that his level of knowledge of the Quran, Hadith, and Surah, the basics of Tawhid and Fiqh, is not very deep. Perhaps because of this, he avoids the Central Asian Salaf-Jihadi groups Katibat al-Tawhid wal Jihad, Katibat Imam al-Bukhari and Turkestan Islamic Party, who fight in Idlib. In ideological terms, he does not represent a big threat to Central Asia's countries, because he is not able to conduct propaganda and recruiting campaigns. But he can be described as a jihadist who has close views with al Qaeda and performs his tactical tasks on technical training for jihadists.
Thus, MT was a new phenomenon in the Islamic world which has laid the foundation for the professionalization of Jihad. But without ideological doctrine, it is difficult to predict the continued "successful functioning" of the world's first jihadi contractor. Therefore, it can be expected that the turbulent development of Jihadism and the fierce competition of terrorist groups will force MT to adopt the radical Salafi ideology and join a certain terrorist group. The history of radical Islamism has shown that the Wahhabi world will not accept those who do not have a deep ideological doctrine of Jihad.In the future, we can expect that the radical principles of Jihadism will force MT to go beyond earning money. MT is already gradually abandoning the concept of money…