ISIS Drones: Evolution, Leadership, Bases, Operations and Logistics
Asaad Almohammad, Ph.D. & Anne Speckhard, Ph.D.
[yt_dropcap type="square" font="" size="14″ color="#000″ background="#fff" ] T [/yt_dropcap]he use of drones by terrorist organizations has been documented for over a decade [[1],[2], & [3]]. During November 2004, Hezbollah used Mirsad-1, an Iranian made drone, for reconnaissance over Israeli territories, for 20 minutes without being intercepted. Hezbollah operatives managed to fly the drone back to Lebanon.
It is reported that Hamas, the Palestinian terror group, had a development and storage facility for drones that were destroyed by the Israel Air Force during mid-November 2012 [[4]]. By mid-July 2014, Hamas also used Ababil-1, an Iranian made drone, which was shot down by the Israeli forces [[5]]. Furthermore, Palestinian Islamic Jihad, another designated terrorist organization, was able to hack the video feeds of the Israeli's army drones for the period from 2011 to 2014 [[6]].
The first successful and significant use of drones to attack rival forces by a non-state actor has only occurred recently. It was carried out by Hezbollah agents in Arsal, Syria during late September 2014 in which their aerial attack targeted and killed 32 fighters of al-Nusra Front, al-Qaeda' affiliates in Syria. More recently, ISIS began using drones to drop Improvised Explosive Devices (IEDs), most often grenades, to successfully hit enemy targets.
Rep. Duncan Hunter (R-CA) commented to The Washington Times on ISIS's use of IED loaded drones [[7]] [[8]]:"In the end the IEDs are the terrorist's artillery… This is not rocket science. This is a natural progression for IEDs. This isn't crazy stuff that this is happening now. We should have seen this coming."
Indeed, terrorist organizations' obsession with drones is not new.
Hezbollah, a Shiite militia, and Hamas, a Sunni jihadi group and an affiliate of the Muslim Brothers, are both supported by the Iranian regime. Their drones, both the units and the training to operate them, are also Iranian sponsored. Unlike these two terrorist organizations, ISIS developed its drone program using off-the-shelf commercial drones and there is no evidence that they relied on any state actors in improving such capabilities. As ISIS started to appear on the defeat, the group increasingly began to release materials on its drone-based operations, including surveillance, command and control, and attacks. These published pictures and videos were largely employed for propaganda purposes.
By February 2017, ISIS drones became the sexy new topic among ISIS' sympathizers and nemeses, instigating the discussion, debate, and projection of the nature and employment of these weapons in potential terrorist attacks. Alarmed by the current and potential danger of drones as a tool of terror, this report is devoted to collecting intelligence on drone-related operations within ISIS-held territories in Syria. Before presenting the obtained information, a review of the jihadi group's activities and operations regarding this program is instrumental to inferring the current and future implications of ISIS' progression in this area.
ISIS' Use of Drones
In this section ISIS drones' capabilities and activities are summarized based on a wealth of available open-source information. ISIS' documented use of the technology has been covered thoroughly by commentators, analysts, and academics. The following list presents a chronological summary of ISIS' rapid progression and utilization of drones across Iraq, Syria, and Libya for the period spanning August 2014 to March 2017:
The National Defense Magazine reported on a YouTube video showing one of the first instances of the use of drones by ISIS in late August 2014 [[9]]. The video showed aerial footage of army bases in the close vicinity of Raqqa city. The National Defense Magazine argued that ISIS' utilization of the technology would allow the jihadi group to gain situational awareness and use more advanced propaganda material.
In a video released during early September 2014 [[10]], an ISIS operative claimed that the group used drones in surveilling and collecting intelligence on the Tabqa Military Airbase, Raqqa before they launched an assault and seized it from al-Assad's forces. A propaganda video that was released by al-I'tisam, a media company of ISIS, on the 9th of September 2014 showed some reconnaissance footage that seemed to be taken by ISIS operatives before they attacked the base [[11]].
ShamiWitness, a major twitter account that used to spread ISIS propaganda and methods, shared a guide providing beginners with instructions on how to start building multi-copter drones during mid-October 2014 [[12]].
In early September 2014, ISIS captured and released aerial footage of a terrorist attack that targeted fighters in the Kurdish town of Kobane, Syria [[13]]. The video, taken by an ISIS drone, was used for propaganda purposes.
In late January 2015, ISIS agents and/or sympathizers tweeted a link to a document that commented on the shortcoming of ISIS' drones, argued the justifications behind the downing of the drones by rival forces, recommended different commercial drones, and provided instructions and resources on how ISIS can modify and improve its current drones [[14]].
In early April 2015, ISIS released a video of an archaeological site, claiming the site had pagan idols, which they intended to destroy [[15]]. An ISIS drone took the opening footage. On two other separate occasions during early April 2015, ISIS claimed, through a released video and a picture, to have used its drones in reconnaissance missions to coordinate its attacks on an oil refinery in Baiji Iraq [[16]] and Ain Sheep checkpoint in Idlib governorate [[17]].
In mid-December 2015, ISIS used a drone to film a suicide mission in Anbar province, Iraq [[18]].
In early January 2016, an ISIS-released pictorial report surfaced online [[19]]. That report showed footage taken by an ISIS drone that was used to plan an attack on an Iraqi militia camp in the close vicinity of Fallujah. Moreover, during early January 2016, ISIS released a video captured by drones showing suicide missions in al-Anbar, Iraq [[20]].
In late January 2016, ISIS released a video of the Benghazi battle in Libya. The video was largely used to threaten forces fighting ISIS and other Islamists factions [[21]]. In the video an operative appeared to be using a smartphone to control a drone that captured footage of the battle.
In late February 2016, ISIS launched a Telegram channel to connect to and use the knowledge of scientists and engineers who sympathize with the militant group [[22]]. That channel discussed topics related to the assembly and development of ISIS' drones, including remote control of missiles.
In mid-May 2016, ISIS released a picture taken by a drone that captured an attack in the close vicinity of Ramadi, Iraq [[23]]. In late May 2016, a photo of ISIS's operatives using a computer to control a drone during an attack on Iraqi forces in Fallujah surfaced in an announcement made by A'maq, ISIS' news agency [[24]]. Moreover, ISIS also released a video that had scenes that had been captured by a drone [[25]]. The footage featured the assault on Peshmerga forces in the north of Mosul, Iraq on the 3rd of May 2016. During that attack Charles Keating, a U.S. Navy SEAL, was killed. In addition, during late May 2016, ISIS released a picture that included drone footage of its attack on Peshmerga forces in Ninawa, Iraq [[26]].
In early July 2016, the Pentagon reported that ISIS was using drones equipped with full-motion cameras and IEDs [[27]].
In late September 2016, ISIS released a video of a suicide attack on an Iraqi military base that shows drone footage of Belgian ISIS militants before carrying out the mission [[28]]. The video shows a Belgian jihadi, among others, calling for European Muslims not to fear death and to conduct similar attacks in the name of ISIS.
In early October 2016, the Iraqi forces announced that they downed a drone belonging to ISIS in the south of Mosul [[29]]. The drone was reported to be carrying out a reconnaissance mission to surveil Iraqi forces' advancement towards ISIS strongholds.
In mid-November 2016 ISIS released a video showing its operations against Iraqi forces that were advancing to retake Mosul [[30]]. The film is full of drone footage that capture ISIS' suicide attacks.
In early December 2016, a video released by ISIS showed a more systematic and professional use of its drones in a raid in the close vicinity of Mosul, Iraq [[31]]. During that period, ISIS released drone footage of two operations, one that captured footage of an attack on Turkish and Syrian rebel forces around al-Bab Aleppo [[32]] and the other against the Iraqi Popular Mobilization Forces west of Mosul [[33]]. Moreover, in mid-September 2016, a pictorial announcement of suicide attack in the vicinity of Benghazi, Libya was released. That image showed drone footage of the operation [[34]].
In early January 2017, ISIS released a film that contained drone footage [[35]] praising the suicide missions that were carried out by foreign and local jihadis during the battle for Mosul. In late January 2017 ISIS released a propaganda video showing its drones dropping grenade-sized munitions on Iraqi soldiers and tanks [[36]]. The video captures the damage caused by the bombs and claims that ISIS drones have become a nightmare for the forces battling the militant jihadi group. Moreover, during that period ISIS released another video showing an operation in which a drone dropped a bomb on a military site in Iraq [[37]].
In early February 2017 ISIS released propaganda posters on Telegram and social media platforms. One of the posters features ISIS drones attacking and destroying U.S landmarks [[38]]. During early and mid-February 2017, ISIS released a flood of images of the damage caused by its combat drones across Iraq and Syria [[39], [40], & [41]], using them as propaganda material. In mid-February 2017, ISIS operatives or sympathizers started to call for the use of drones to target civilian populations, places of worship, and infrastructure (e.g., power grid), among other targets, in the West, Middle East, and North Africa [[42]]. This is no small thing given that when ISIS called for use of vehicular rammings and knife attacks a spate of them followed across Europe and elsewhere. Similarly when al-Qaeda and later ISIS repeated instructions for pressure cooker bombs and other homegrown attacks these calls were also heeded, although to a lesser extent.
Moreover, ISIS also released a video using areal footage taken by its drones [[43]]. That video featured Iraqi and Syrian ISIS bombers, including two Yazidi children, carrying out suicide missions. In addition, ISIS operatives or sympathizers shared photos on Telegram that featured ISIS combat drones carrying out attacks during night time [[44]]. In February 2017, ISIS released a video showing their operatives in Salah Al-Din, Iraq learning how to modify and weaponize drones [[45]].
In late March 2017, an Arab media outlet released an original file, which had been obtained from a hard a drive taken from ISIS headquarters in northern Syria, that showed Fadhel Mensi, a Tunisian national known in ISIS circles as Abu Yusri Al-Tunisi, who is an ISIS engineer working on increasing the weight that the drones could carry to 20 kilograms [[46]] increasing the damage they could do by dropping larger payload IEDs.
As mentioned earlier, ISIS developed its drones program without any support from state actors. That sets the jihadi militant group apart from terrorist organizations sponsored by Iran. Moreover, the program has been used to improved ISIS' effectiveness on the battlefield since August 2014. The brief summary of ISIS' employment of drones indicates that the group has rapidly improved its experience in using drones and has managed to improve its combat experience through use of the technology in surveillance missions, command and control, and in carrying out attacks against rival forces. The above review shows that the program has been largely used to harm the enemies of ISIS, but even more so to produce propaganda material to make ISIS look strong versus weakened under enemy assault and to instill fear in its rival forces, boost the morale of its own fighters and supporters, improve its brand, and increase recruitment. The material was also employed to provide its sympathizers across the globe with the knowledge required to use a cheap, non-suicidal tool of terror. The odds of drones being used by lone wolves in the West should alarm many [[47]]. There is a wealth of guides and instructions online, distributed by ISIS, for beginners to modify and weaponize off-the-shelf commercial drones and as stated earlier, ISIS's calls for homegrown attacks and instructions on how to carry them out has been heeded in the past.
February 2017 marked a spike in ISIS' use of drones and the release of propaganda associated with the program by ISIS media operatives and sympathizers. ISIS is on the defeat in Iraq and Syria and such deployment might enhance their chances of slowing the advancement of Syrian, and Iraqi forces and their American allies. Alerted to the danger of ISIS' surveillance and combat drones, the Iraqi forces are now using the Raysun MD1, a Taiwanese made multicopter jammer, to neutralize this danger [[48]]. During late July 2016, the American forces were also seen in Iraq using a new technology known as DroneDefender (i.e., an assault-rifle-like device that functions as a frequency jammer to down ISIS drones [[49]]. Reports that a drone flew over the American Embassy Baghdad were also circulated of late. Some analyst argued that the aforementioned measures were not enough to tackle this sort of threat. For instance, Peter Singer, the New America Foundation's analyst, reported [[50]]:
"The drone defender gun is not part of the regular kit," implying it should be, and continued that American soldiers are "going to face this potential threat across the world, in anything from battles to doing an embassy evacuation. And that's not good. We should have seen this coming and developed a plan and equipment, not just for us, but for allied forces."
Furthermore, talking to reporters during the Air Force Association's Air Warfare Symposium, Maj. Gen. Jay Silveria, deputy commander of U.S. Air Forces Central Command, argued that it's critical to go after ISIS logistics, finance, leadership, and storage when it comes to the jihadi group's drones program:
"Find how ISIS is training the pilots, where they're storing the aircraft—not just wait until the thing shows up and then shoot it down."
Indeed, if the group uses a swarming technique in a surprise attack it might be difficult to do so and jamming the drones could end up in them simply falling from the sky and exploding their payloads in any case.
In attempt to understand ISIS' leadership, logistics, finance, storage, and training relating to the militant group's drone program, the International Center for the Study of Violent Extremism (ICSVE) tasked a number of sources on the ground to collect intelligence. Constrained by the duration of data collection and resources, this report does not provide exhaustive details on the aforementioned aspects of ISIS' drones program. However, information was obtained that was related to the leadership, development facilities, training centers, operations, logistics, and the interaction between different entities involved in the program. The following section presents the information obtained by ICSVE. The details are compared to data released by researchers and analysts, when possible, to present a clear picture and to carry out analyses.
Bases, Leadership, and Logistics
The data obtained by ICSVE related to ISIS' drone activities within its territories in Syria. Trusted sources reported that they first saw ISIS drones during mid-January 2017. Previous reports show that ISIS has been actively using the technology at least since August 2014. As of mid-January 2017, ISIS had moved over 200 young militants known as Ashbal al-Khilafa ("Cubs of the Caliphate" in English) from the city of Raqqa to the town of Maadan. Members of the Cubs of the Caliphate were armed and equipped with suicide vests. A militant led the Cubs of the Caliphate by the name Harith al-Shmari (a.k.a. Abu al-Bara). The Cubs of the Caliphate shipped 12 small multicopter drones, each equipped with a small bomb using pickup trucks. Trusted sources connected the shipped drones to Abu Ukba al-Marakshi, one of ISIS' key engineers. Al-Marakshi, a French national, who use to operate from al-Bab, Aleppo appeared in Raqqa during late December 2016. He was seen with Ali Juma Al-Shwakh (a.k.a. Abu Luqman, the emir of Emni [the director of ISIS security forces]).[51] Abu Luqman attended an exercise in the use of combat drones. Al-Marakshi was reported to be the one testing the drone and it was reported that he demonstrated the use of the technology to Abu Luqman. Al-Marakshi took part in the modification and weaponization of multicopters. In late January 2017, he moved with the Cubs of the Caliphate to Maadan, Raqqa.
Training Center
In early March 2017, ICSVE learned that ISIS ran a center to train militants on the use of drones in surveillance and combat capacities. During that period, ISIS trainees were seen flying multicopters in the city of Raqqa. To be exact, the drones flew over the intersection of 23 Shbat and Tal Abyad Streets in Raqqa. Sources traced the drones to their launching point. In mid-March 2017, a number of trusted sources reported the location of ISIS' drone training center (see map below). The center used to be a female clothing outlet by the name Banat al-Yawm (translates literally to Today's Girls and loosely to Modern Girls). Other sources obtained information on the individuals running the center. These members are as follow:
Ahmad Banawi (a.k.a. Abu Uqba), a Syrian national from the Idlib governorate, is in charge of the center. Ahmad Banawi was seen in public, teaching ISIS operatives how to use surveillance drones. He instructed the operatives in the area opposite the center. He is reported to have a degree in aerospace engineering.
A Libyan national by the alias Abu Amarah al-Libi reports to Ahmad Banawi. Al-Libi coordinates with other centers that are involved in ISIS' drone program.
A French national by the alias Abu Muawia al-Faransi used to be connected to the training center. He is reported to be in France as of mid-March 2017. Sources could not obtain much on al-Faransi except that he is tall and blond.
An Iraqi national by the name Jibril (a.k.a. Abu Suhil) reports to Ahmad Banawi. He coordinates with entities that oversee ISIS' drone program in Iraq. Jibril originates from Rawa, Iraq
Map 1. Drones' training center (latitude, longitude): 35.9514406, 39.0125906
In mid-March 2017, ICSVE received information indicating that individuals running ISIS' drone training center in Raqqa were in constant contact with operatives who were affiliated with three other entities. The aforementioned entities were believed to be handling a number of drone-related operations. Data obtained at later dates uncovered that the three operational bases and the training center work closely with each other under one leader.
Initial Modification and Maintenance
After obtaining commercial drones, ISIS moves them to a base close to Panorama Park in Raqqa. The facilities used to be the headquarters of the environment directorate in Raqqa (see map below). This base is in charge of initial modification and the maintenance of ISIS' drones. It is noteworthy that the base is not exclusive to drone-related operations. It was reported that other electronic and mechanical operations are also carried out from that base. Some information regarding the names and nationalities of engineers and technicians who operate from that base was obtained by ICSVE. Their details are as follow:
A Jordanian national by the alias Abu Azam.
A Syrian national by the alias Abu Saad.
A Syrian national by the alias Abu Usama..
Map 2. Initial Modification and Maintenance Base (latitude, longitude: 35.9415194, 38.9928067)
IEDs and Weaponization
The entity that handles the initial modification of the drones works closely with another base. That base receives modified surveillance drones to weaponize them. This weaponization base's key operation is to produce IEDs, be they airborne or otherwise. According to sources close to ISIS, a man by the name Umar (a.k.a. Abu al-Zubair) is in charge of this base. He is an Iraqi national from Diyala, Iraq. He was an Emni (security forces) operative before being reassigned to his current position. His second in command is a Moroccan national by the alias Abu Yazid. Umar and Abu Yazid commute using a black Jeep. Sources reported the address of this weaponization and IED development base (see map below). The weaponization of drones is carried out from the basement of that building. Engineers, technicians, and IED experts cooperate to equip drones with bombs. In late March 2017, sources reported that operatives working from that base tested a drone carrying an IED weighing almost 5 kilograms. However, this center does not store weaponized drones. All operational drones are sent to a storage and distribution center. Drones that malfunction or have defects are sent back to the modification and maintenance center.
Map 3. IEDs and Drones' Weaponization Base (latitude, longitude: 35.9427865, 39.0200579)
Storage and Distribution
The storage and distribution center receives weaponized and surveillance drones from the former operational base. This entity also receives surveillance drones from the modification and maintenance center. The location of this base was reported in late March 2017 (see map below). Requests for combat drones from militant ISIS members are received by operatives managing storage and distribution. Combat and surveillance drones are provided.
Map 4. Storage and Distribution Base (latitude, longitude: 35.948772, 38.9979565)
to militants in areas of heavy fighting. In addition, this center cooperates with the training center to provide militants with trained members to operate surveillance or combat drones if needed. Moreover, this base handles the distribution of the drones within ISIS-controlled territories in Syria and Iraq. A number of Europeans operate from base. Their details are as follow:
A British national by the alias Abu Jarir is the director of the base.
A French national by the name Muhammad Jalalia reports to the director of the base. He oversees operations related to the storage of the drones.
A Swedish national known as Islam reports to the director of the base. He is in charge of the distribution of the drones.
Leadership
In mid-April 2017, sources reported to ICSVE that the highest ranked ISIS operative who is in charge of their drone program is a militant by the name Muhammad Islam. He is in his thirties and holds a degree in information technology for a British University. Muhammad is a European citizen of Malaysian descent. This suggests that he does not have Malaysian citizenship as the Malaysian government does not allow dual citizenship. In ISIS' ranks, Muhammad has the title of Emir that could refer to manager, director, or minister. He oversees drone-related operations. In late April 2017, ICSVE learned that a Syrian national by the name Yahia al-Abdullah was the second in command for Muhammad Islam, the Emir of ISIS' drone program. Al-Abdullah was born in 1987. He holds a degree in software engineering from Aleppo University. Based on information obtained by ICSVE, the organizational structure that governs the operational interaction between members involved in ISIS' drone program was inferred.
Recent Operations and Logistics
Information obtained from trusted sources indicates that in mid-April 2017, Muhammad Islam, the Emir of ISIS' drone program, directly supervised a joint operation between the modification and maintenance center and the IED and weaponization center. Muhammad was overseeing the operations, started sometime before March 2017, to modify commercial drones to increase their operational time, distance and flying capabilities, and the IED load they could carry. The new design was modified for drones to be equipped with 6 small IEDs. Moreover, the modification and maintenance center was working on the inclusion of a solar panel on top of the drone body to further increase its operational life. The drones were also painted with a wax-like coating. Twenty-seven drones were reported to be subjected to this modification. They were all small drones; their diameter being less than 70 centimeters.
In late April 2017, the storage and distribution center received a number of drones matching the description of the drones that were undergoing modifications through the aforementioned joint operations. Each drone was equipped with a solar panel. Full motion, high resolution cameras were installed on the lower and middle sections of the drones' bodies. However, no IEDs were installed. It is not clear whether the drones were only modified to carry out surveillance operations. It can be safely argued that those drones could be weaponized before being deployed to the battlefield. That said, that center also received drones of a different design in late April 2017. These drones were equipped with two small IEDs. The drones of this type were quickly distributed, only staying in the storage facilities for a few days. Drones that resemble the two above-described designs were seen in the training center slightly earlier than the documentation of them in the storage facilities. That suggests ISIS might have tested and trained its operatives using these drones.
In addition, sources reported to ICSVE that in early March 2017, the storage and distribution center shipped a number of surveillance and combat drones from Raqqa to the city of Mayadin, Deir ez-Zor. Those drones were carried using pickup trucks. This move corroborated an earlier report that argued an increasing significance of the city of Mayadin in the fight against ISIS [[52]].
Furthermore, as of early March 2017 ISIS' agents were reported to have obtained commercial drones from Lebanon and then shipping them to ISIS held-territories in Syria. A recent study on tracking the supply of components used by ISIS showed that ISIS was able to obtain detonating cords and detonators through an intermediary, Maybel, based in Lebanon [[53]]. This corroborates the information received from ICSVE's sources. Moreover, in late April 2017, it was reported that the Emir of ISIS' drone program, Muhammad Islam, used his second in command, Yahia al-Abdullah, to procure commercial drones and electronics required by the modification and maintenance centers. Based on information obtained from trusted sources, the procurement is not exclusive to the needs of ISIS' drone program. That said, ICSVE learned that ISIS trades antiquities and artifacts to pay for purchases made in Beirut, Lebanon. Al-Abdullah was reported to be a key operative in such dealings. The purchased products then get shipped to Homs, Syria. From there, ISIS agents smuggle them to Raqqa. To that end, extrapolating on information obtained by ICSVE, the procurement and logistics operations of ISIS drones program are illustrated in the following figure.
Conclusion
This report provides a brief review of ISIS' use of drones. The review outlines the operations the terrorist organization has carried out using off-the-shelf commercial drones. Noticeably, ISIS' capabilities and expertise in using drones in surveillance, command and control, and attacks have improved. It is noteworthy that in February 2017, ISIS' use of drones and release of material documenting such employment had increased dramatically. It appears that ISIS is on the defeat in both Iraq and Syria. ISIS' deployment of drones and disbursement of associated propaganda could have been to reinforce its brand as a terrorist organization and to do as much damage as possible while losing on the battleground. Through its recent propaganda ISIS claimed that its drones are eliciting fear and hysteria in its enemies. Moreover, the group is capitalizing on the technology and their employment of it, in claiming revenge, improving their credibility in the eyes of sympathizers, increasing the recruitment of new members, and positing drones as a cheap tool of terror to be used outside the Syrian and Iraqi theaters as well. Its sympathizers were called to use drones to inflict substantial damage and cause horror in civilian populations across Europe, the United States, and MENA. That turn of events is alarming and has multiple implications for national security.
Drones are increasingly being used by civilians in the public domain (e.g., taking aerial pictures and footage, mail delivery, etc.). This growing use of drones by the general public provides an opportunity for terrorist organizations to adapt methods they previously employed, which used other tools of terror such as delivery trucks, to drones. There seems to be a pattern in ISIS' encouragement of using tools unlikely to raise an alert, when attacking civilian populations. For instance, the approach of ISIS' new magazine, Rumiyah, towards the use of trucks as a tool of terror was justified in the following [[54]]:
"Though being an essential part of modern life, very few actually comprehend the deadly and destructive capability of the motor vehicle and its capacity of reaping large numbers of casualties if used in a premeditated manner" P. 10.
Modified and weaponized off-the-shelf commercial drones might present a less dangerous tool of terror for wannabe terrorists that prefer an alternative to suicide missions. Such uses could be hard to detect in urban settings, yet could lead to devastating aftermath if not intercepted. Compared to the delivery trucks, all this method requires is to get hold of instruction manuals that are available online, and ammunitions.
ISIS managed to disburse a large number of guides and instructions on the modification and weaponization of drones and ISIS-inspired lone wolves might be able to get hold of material required to produce IEDs through criminal networks [[55]]. Moreover, this new tool is likely to complicate the work of law enforcement agencies that are trying to prevent acts of terror. Giving that the use of drones for commercial and personal purposes is expected to increase in the future, policy makers may need to consider passing regulations. They could enact policies to restrict the sale of commercial drones without digital identification numbers. Police officers may then need to be equipped with the technology required to identify the number of operational drones. Such a numbering system could be linked to the identity of the operator. Police officers may need to be equipped with frequency jammers to down suspected drones although if they are loaded with explosives that is not always a good solution. Notwithstanding that the suggested measures might cause certain inconveniences for operators using drones for legitimate commercial and personal reasons, these measures are intended to allow law enforcement agencies to intercept and down drones that might target civilian populations.
This report used intelligence information that focused on operational bases, leadership, activities, procurement, and logistics. That knowledge, if confirmed, is expected to allow forces fighting ISIS to strategically disrupt and neutralize ISIS' drone operations. An earlier report presented evidence indicating that ISIS is highly bureaucratic when it comes to its drones program [[56]]. Based on information obtained by ICSVE, ISIS' bureaucracy regarding its drones program is task specific, systematic, and complex. The data shows a top to bottom organizational flow that pervades ISIS's operations and upholds it's "hear and obey" philosophy.[57] The Emir of ISIS' drone program, Muhammad Islam, oversees the operation of four entities that are involved in the program. These entities are, namely, the centers for modification and maintenance, IEDs and weaponization, storage and distribution, and training. The centers were reported to cooperate in joint missions and to carry out task-specific operations.
Furthermore, this report provides some details on a number of individuals who are involved in the program. This includes the program's top leader, his second in command, the directors of three out of the four centers, engineers, technicians, and operatives tasked with managerial functions. This endeavor also presented details on the interaction between operatives involved in the drones program. That glimpse allowed for the deduction of the organizational hierarchy of ISIS' drone program.
Through the second in command, of the Emir of the program, Yahia al-Abdullah, the leadership of the four entities procures from Beirut drones and the materials required for modifying them. ISIS agents were reported to trade artifacts and antiquities to pay for the purchased products. Those products get smuggled to Homs, Syria by ISIS operatives. ISIS' agents in Homs handle transporting the shipment of the products to Raqqa, Syria. Once the drones and technology required to modify it get to Raqqa, they get delivered to the modification and maintenance center. At most this center produces surveillance drones. It was reported that this center cooperated with the entity tasked with weaponizing the drones, the IED and weaponization center, to develop and improve ISIS combat drones. Commonly, the IED and weaponization center works on equipping the drones with airborne IEDs. The storage and distribution center receives surveillance drones from the entity in charge of modification and maintenance and combat drones from the one tasked with weaponizing them. ISIS militants submit forms requesting drones at the storage and distribution center. When needed, the storage and distribution center communicates with the drones' training center to provide militants with operatives trained in using the drones. The training center also teaches militants who are assigned to drone-based tasks. Using that insight, ICSVE was able to infer the procurement and logistics involved in ISIS' drone program.
Reference for this Report: Almohammad, Asaad & Speckhard, Anne (May 4, 2017) ISIS Drones: Evolution, Leadership, Bases, Operations and Logistics, ICSVE Research Reports http://www.icsve.org/research-reports/isis-drones-evolution-leadership-bases-operations-and-logistics/
---
[1] "Hezbollah says it has capability to bomb Israel from air," Haaretz, Nov 12, 2004
[2] Eugene Miasnikov, "Terrorists Develop Unmanned Aerial Vehicles," Center for Arms Control, Energy and Environment Studies at MIPT, Dec 2004, http://www.armscontrol.ru/uav/mirsad1.htm
[3] Hezbollah Mirsad-1 UAV Penetrates Israeli Air Defenses," Defense Industry Daily, April 20, 2005.
[4] Yoav Zitun, "Watch: Hamas UAV that can reach Tel Aviv," YNETNEWS, November 16, 2012, http://www.ynetnews.com/articles/0,7340,L-4306887,00.html
[5] Lorenzo Francheschi-Bicchierai"Israel Shoots Down Hamas Drone," Mashable, July 14, 2014, http://mashable.com/2014/07/14/israel-shoots-down-hamas-drone/#yAEFyiQgFgqs
[6] Yonah Jeremy Bob, "Islamic Jihad Member Convicted in Plea Bargain for Hacking IDF Drones," Jerusalem Post, January 31, 2017, http://www.jpost.com/Israel-News/Islamic-Jihad-member-convicted-in-plea-bargain-for-hacking-IDF-drones-480092
[7] Adiv Sterman, "Hezbollah drones wreak havoc on Syrian rebel bases," Times of Israel, September 21, 2014, http://www.timesofisrael.com/hezbollah-drones-wreak-havoc-on-syrian-rebel-bases/
[8] Rowan Scarborough, "How ISIS-controlled drones like this are striking new fear within the U.S. military," The Washington Times, January 24, 2017, http://www.washingtontimes.com/news/2017/jan/24/isis-drone-dropping-precision-bombs-alarms-us-mili/
[9] Yasmin Tadjdeh, "Islamic State Militants in Syria Now Have Drone Capabilities," National Defense Magazine, August 28, 2014
[10] https://vimeo.com/177453167
[11] Geoff Earle & Bruce Golding, "ISIS using surveillance drones to target Syrian military," New York Post, August 26, 2014, http://nypost.com/2014/08/26/isis-using-surveillance-drones-to-target-syrian-military/
[12] For more on ShamiWitness see Channel 4, "ISIS propagandist ShamiWitness: Man charged in India," June 1, 2015, https://www.channel4.com/news/isis-shami-witness-medhi-masroor-biswas-charged
[13] Kiran Moodley, "Isis releases drone footage of suicide bombings in Kobani," Independent, December 11, 2014, http://www.independent.co.uk/news/world/middle-east/isis-release-drone-footage-of-suicide-bombings-in-kobani-9917198.html
[14] Justpaste.it/jnabi7
[15] Steven Stalinsky & R. Sosnow, "A Decade Of Jihadi Organizations' Use Of Drones – From Early Experiments By Hizbullah, Hamas, And Al-Qaeda To Emerging National Security Crisis For The West As ISIS Launches First Attack Drones," MEMRI, February 21, 2017, Inquiry & Analysis Series No.1300, https://www.memri.org/reports/decade-jihadi-organizations-use-drones-%E2%80%93-early-experiments-hizbullah-hamas-and-al-qaeda#_edn135
[16] Ralph Avellino & Gilad Shiloach, "Video: ISIS Uses Drones In Oil Refinery Assault," vocative, Apr 17, 2015, http://www.vocativ.com/world/isis-2/isis-using-drones-in-iraq/
[17] Steven Stalinsky & R. Sosnow, "A Decade Of Jihadi Organizations' Use Of Drones – From Early Experiments By Hizbullah, Hamas, And Al-Qaeda To Emerging National Security Crisis For The West As ISIS Launches First Attack Drones," MEMRI, February 21, 2017, Inquiry & Analysis Series No.1300, https://www.memri.org/reports/decade-jihadi-organizations-use-drones-%E2%80%93-early-experiments-hizbullah-hamas-and-al-qaeda#_edn135
[18] Justpaste.it/pm4r
[19] Justpaste.it/q47o
[20]Shamikh1.biz/vb/showthread.php?t=253023,Ia601506.us.archive.org/35/items/azmulkumah2/azmulkumah2.mp4
[21]Shamikh1.biz/vb/showthread.php?t=253858.Ia801507.us.archive.org/19/items/BangazeeAlThbat2/bangazee%20al-thbat%202.mp4
[22] MEMRI Cyber & Jihad Lab, "ISIS Engineers And Scientists Collaborate On Projects In Telegram Channel," March 21, 2016, http://cjlab.memri.org/lab-projects/tracking-jihadi-terrorist-use-of-social-media/isis-engineers-and-scientists-collaborate-on-projects-in-telegram-channel/
[23] Justpaste.it/u80v
[24] Steven Stalinsky & R. Sosnow, "A Decade Of Jihadi Organizations' Use Of Drones – From Early Experiments By Hizbullah, Hamas, And Al-Qaeda To Emerging National Security Crisis For The West As ISIS Launches First Attack Drones," MEMRI, February 21, 2017, Inquiry & Analysis Series No.1300, https://www.memri.org/reports/decade-jihadi-organizations-use-drones-%E2%80%93-early-experiments-hizbullah-hamas-and-al-qaeda#_edn135
[25] Elizabeth Mclaughlin, "New Video Shows Intense ISIS Battle That Killed a US Navy Seal," ABC News, May 5, 2016, http://abcnews.go.com/International/video-shows-intense-isis-battle-killed-us-navy/story?id=38896834
[26] Justpaste.it/ung5
[27] Bloomberg News, "Islamic State fighters using drones with IEDs and spy cameras, says Pentagon," Telegraph, July 7, 2016, http://www.telegraph.co.uk/news/2016/07/07/islamic-state-fighters-using-drones-with-ieds-and-spy-cameras-sa/
[28] MEMRI, "Jihad and Terrorism Threat Monitor (JTTM) Weekend Summary," MEMRI, Special Announcements No.486, https://www.memri.org/reports/jihad-and-terrorism-threat-monitor-jttm-weekend-summary-215
[29] AlALAM, "Iraqi Army Targets ISIS Drone near Mosul," ALALAM, October 03, 2016, http://en.alalam.ir/news/1868370
[30] MEMRI, "ISIS Video Documents Group's Military Response To Campaign To Retake Mosul, Promises Resilience And Victory," Jihad & Terrorism Threat Monitor, November 13, 2016, https://www.memri.org/jttm/isis-video-documents-groups-military-response-campaign-retake-mosul-promises-resilience-and
[31] https://twitter.com/memrijttm/status/805404027198590980?lang=en, December 4, 2016
[32] Twitter.com/memrijttm/status/806811378543493121, December 8, 2016
[33] Justpaste.it/e_makhmor, posted December 8, 2016
[34] Justpaste.it/11iqe, December 19, 2016
[35] Multimedia, "IS Video Shows Several Suicide Bombings in Ninawa Recorded by Drones, Execution of Spy by Drowning," SITE Intelligence Group, January 03 2017, https://ent.siteintelgroup.com/Multimedia/is-video-shows-several-suicide-bombings-in-ninawa-recorded-by-drones-execution-of-spy-by-drowning.html
[36] https://vimeo.com/200866575/29d47a4f02
[37] BCNet Staff, "ISIS Dropping Bombs with Drones in Iraq," Boston Commons High Tech Network, March 2, 2017, http://bostoncommons.net/isis-dropping-bombs-with-drones-in-iraq/
[38] Steven Stalinsky & R. Sosnow, "A Decade Of Jihadi Organizations' Use Of Drones – From Early Experiments By Hizbullah, Hamas, And Al-Qaeda To Emerging National Security Crisis For The West As ISIS Launches First Attack Drones," MEMRI, February 21, 2017, Inquiry & Analysis Series No.1300, https://www.memri.org/reports/decade-jihadi-organizations-use-drones-%E2%80%93-early-experiments-hizbullah-hamas-and-al-qaeda#_edn135
[39] S02.justpaste.it/files/justpaste/d389/a14419344/9.jpg
[40] S04.justpaste.it/pdf/1396s-justpaste-it-647309.pdf
[41] S04.justpaste.it/pdf/137uq-justpaste-it-638825.pdf
[42] MEMRI, "Private Pro-ISIS Telegram Channel Promotes Use Of Weaponized Drones Against Targets In West," Jihad & Terrorism Threat Monitor, February 16, 2017, https://www.memri.org/jttm/private-pro-isis-telegram-channel-promotes-use-weaponized-drones-against-targets-west
[43] MEMRI, "ISIS Video Features Drone Footage Of Martyrdom Operations, Including Ones Carried Out By An Iraqi Man Who Returned From Europe And Two Yazidi Children," Jihad & Terrorism Threat Monitor, February 14, 2017, https://www.memri.org/jttm/isis-video-features-drone-footage-martyrdom-operations-including-ones-carried-out-iraqi-man-who
[44] Steven Stalinsky & R. Sosnow, "A Decade Of Jihadi Organizations' Use Of Drones – From Early Experiments By Hizbullah, Hamas, And Al-Qaeda To Emerging National Security Crisis For The West As ISIS Launches First Attack Drones," MEMRI, February 21, 2017, Inquiry & Analysis Series No.1300, https://www.memri.org/reports/decade-jihadi-organizations-use-drones-%E2%80%93-early-experiments-hizbullah-hamas-and-al-qaeda#_edn135
[45] https://player.vimeo.com/video/205103463
[46] Anthony Kimery, "Identity Of ISIS Drone Engineer, Plan To Improve Drones' Ability To Carry Explosives," Homeland Security Today, April 04, 2017, http://www.hstoday.us/single-article/identity-of-isis-drone-engineer-plan-to-improve-drones-ability-to-carry-explosives/ba7f425aa5de23cdc850dac0a72de0ec.html
[47] Ahmet S. Yayla & Anne Speckhard (Feb 28, 2017) The Potential Threats Posed by ISIS's Use of Weaponized Air Drones and How to Fight Back. ICSVE Brief Reports http://www.icsve.org/brief-reports/the-potential-threats-posed-by-isiss-use-of-weaponized-air-drones-and-how-to-fight-back/
[48] Tom O'Connor, "ISIS has no Air Force, but it has an Army of Drones that Drop Explosives," NEWSWEEK, April 17, 2017, http://www.newsweek.com/isis-air-force-army-drones-drop-bombs-585331
[49] Brendan Mcgarry, "Drone-Killing Gun Spotted at US Base in Iraq," Defense Tech, July 26, 2016, https://www.defensetech.org/2016/07/26/drone-killing-gun-spotted-at-us-base-in-iraq/
[50] Ben Watson, "The Drones of ISIS," Defense One, January 12, 2017, http://www.defenseone.com/technology/2017/01/drones-isis/134542/
[51] Speckhard, A., & Yayla, A. S. (2017). The ISIS Emni: The Origins and Inner Workings of ISIS's Intelligence Apparatus. Perspectives on Terrorism, 11(1). Retrieved from http://www.terrorismanalysts.com/pt/index.php/pot/article/view/573
[52] Almohammad, Asaad & Speckhard, Anne (April 3, 2017) Is ISIS Moving its Capital from Raqqa to Mayadin in Deir ez-Zor? ICSVE Brief Reports, http://www.icsve.org/brief-reports/is-isis-moving-its-capital-from-raqqa-to-mayadin-in-deir-ez-zor/
[53] Conflict Armament Research, "Tracing the Supply of Components used in Islamic State IEDs: Evidence from a 20-month investigation in Iraq and Syria," Conflict Armament Research Ltd., London, UK, February 2016, file:///C:/Users/Asaad/Downloads/Tracing_The_Supply_of_Components_Used_in_Islamic_State_IEDs.pdf
[54] Rumiyah, "Just Terror Tactics," Rumiyah, Issue 3, 2017, http://qb5cc3pam3y2ad0tm1zxuhho-wpengine.netdna-ssl.com/wp-content/uploads/2014/09/Rumiyah-ISIS-Magazine-3rd-issue.pdf
[55] Ahmet S. Yayla & Anne Speckhard (Feb 28, 2017) The Potential Threats Posed by ISIS's Use of Weaponized Air Drones and How to Fight Back. ICSVE Brief Reports http://www.icsve.org/brief-reports/the-potential-threats-posed-by-isiss-use-of-weaponized-air-drones-and-how-to-fight-back/
[56] Don Rassler, Muhammad al-`Ubaydi, & Vera Mironova, "CTC Perspectives – The Islamic State's Drone Documents: Management, Acquisitions, and DIY Tradecraft," Combating Terrorism Center, January 31, 2017, https://www.ctc.usma.edu/posts/ctc-perspectives-the-islamic-states-drone-documents-management-acquisitions-and-diy-tradecraft
[57] Speckhard, A., & Yayla, A. S. (2016). ISIS Defectors: Inside Stories of the Terrorist Caliphate: Advances Press, LLC.
Incidents of Uranium Theft in India: Depleting Nuclear Safety and International Silence
In yet another incident of the capture of nuclear-related materials from unauthorized persons in India has made headlines in the Indian media but largely ignored in the international media. On 4th June 2021, as reported in the Indian media, the authorities arrested seven people possessing approximately 6.4 kilograms of Uranium in the Eastern State of Jharkhand. This is the second time in less than a month where Indian authorities have captured such a gang in an attempt to sell uranium illegally. An incident of the same nature was reported just a few days ago in May 2021 where authorities apprehended unauthorized persons, who were trying to sell nearly 7 kilograms of natural uranium on the black market. Notably, Indian authorities themselves believe that these events might be linked to a "national gang involved in illegal uranium trade". This is a very serious issue because it means two things; first, that Indian local uranium reserves, radioactive nuclear materials, and facilities are not protected and are prone to black marketing. Secondly, this scenario has emerged because India is not adhering to international bindings of nuclear safety and security such as UN resolution 1540 and (Convention on Physical Protection on Nuclear Material) CPPNM under IAEA to secure its materials, reserves, and facilities. But, the most damaging aspect in this scenario is the discriminatory behavior of the international community, which is criminally silent on the violations of norms, practices, and regulations necessary for nuclear safety and security.
Though in both incidents, Uranium was in natural condition, which cannot be used for making bombs; however; it should be of great concern, as even in its natural state the Uranium can spread considerable radioactivity if used with conventional explosives. Moreover, Indian authorities themselves are considering that these activities could be linked with national gangs involved in the illegal supply of uranium. This raises the point that actually how much natural uranium is illegally sold in the black market by India. Since these are only incidents that are being reported in the Indian media, there might be many incidents that have never been reported. Also, this gang was captured from near the area where Indian Uranium mines of Jharkhand are allocated, the likelihood of access of non-state actors to these mines cannot be denied. These incidents are critical for international security and stability because such radioactive material when sold in black markets could be brought by the non-state and states aspiring for nuclearization. Unfortunately, in such a scenario all the efforts currently going on to stop the proliferation of nuclear weapons would be hampered. The recurring of these incidents reflect that India, despite being a member of CPPNM is not ensuring the protection of its nuclear materials from theft and sabotage by proper regulations, stringent mechanisms, and control. Other than CPPNM, India has also signed UN resolution 1540, which makes it mandatory for the states to ensure security regulations, mechanisms, equipment required for the security of Weapons of Mass Destruction (WMD) from the non-state actors. But, surprisingly, so far the UN or any other international organization has not taken notice of these recurring events. Rather, these mishaps by Indian authorities are shoved under the carpet. These incidents have been reportedly re-occurring in India, media reported these events in 2003, 2008, 2009, 2013, 2016, 2019, and now again in 2021.
Nuclear safety and security is a national matter of any state; however, against the backdrop of the potential damage, which these weapons can bring, they have become an international concern. Specifically, to an extent, where states are sometimes criticized, lauded, and sometimes rewarded for their behavior in this realm. In this regard, India appears as an exceptional case, where the formation of Nuclear Suppliers Group NSG to stop such events in the future has its roots in the Indian so-called peace nuclear explosion (PNE) in 1974. Ironically, a few years down the road, the same NSG gave a waiver to India for conducting nuclear export. Moreover, India was made part of many other regimes such as the Missile Technology Control Regime (MTCR), Australia Group, and Wassenaar Arrangement. Although, these decisions were carried out in lieu of geo-political realities, where the West regards India as a balancer against China but it gave a free hand to India. Even the US-based NTI Report on Nuclear Security Index gives India less score in nuclear safety and security regulations. At a time when many nuclear theft-related incidents have occurred in India in recent years, disgracefully, India still desires to become a member of NSG based on its so-called nuclear record.
To sum up the situation, the occurrence of back-to-back nuclear theft-related incidents has further exposed India's nuclear credentials and its non-adherence to international practices of nuclear safety and security. If legal bindings such as CPPNM and 1540 would not be implemented in the future by India, the South Asian stability, as well as the international security, would be undermined. Moreover, if the international non-proliferation continues to remain lenient towards states like India, the rest would likely regard the international non-proliferation mechanism not just as discriminatory but even as hoaxing. Many states might prefer to proliferate for their own interests, which would not serve the non-proliferation mechanism and regime. A very candid example is that today even after two years of the last NPT review conference, the next has not been conducted and chances are that it might not be conducted this year.
Uranium is being traded freely in the open market in India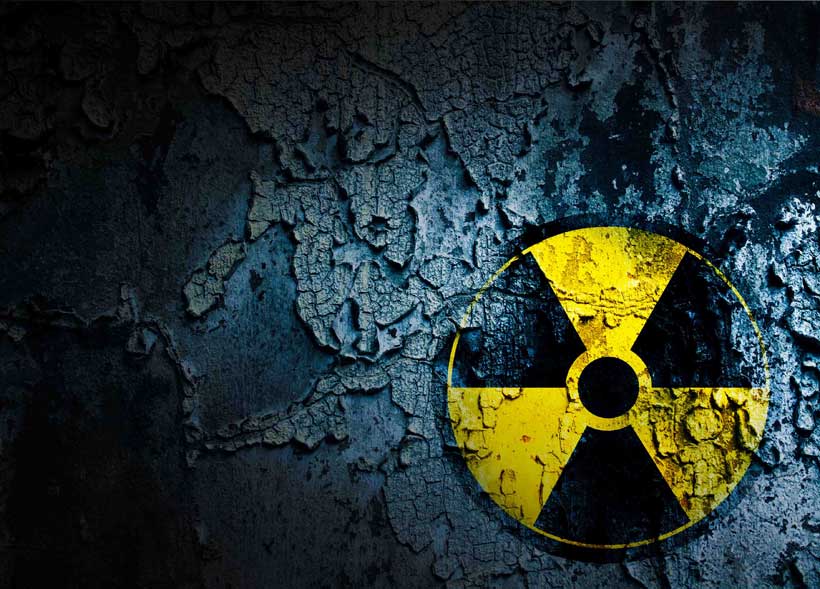 The Times of India has reported that a special police team arrested seven persons and recovered 6 Kgs of Uranium from them following raids at different parts of the city on Thursday. Bokaro SP Chandan Kumar Jha said, "We have seized the yellow substance and will send it to experts for tests. Uranium is a highly radioactive substance used at nuclear facilities."
Police said the accused, suspected of being part of a national gang involved in the illegal uranium trade, searched for customers and fixed its price at Rs 50 lakhs per kg. Notably, a kilogram of Uranium sells for around Rs 18 crores in the global market, sources said. For the first time, Uranium has been seized in this industrial town, but in other parts of India, similar cases were reported several times recently.
Those arrested have been identified as Bapi Da alias Bapi Da alias Bapi Chandra, Anil Singh, Deepak Kumar, Krishna Kant, Hare Ram Sharma, Mahavir Mahto, and Pankaj Mahto. They are residents of different parts of the district. Deepak and Bapi have a criminal history. It is illegal to possess Uranium without a license in India, and violation of the Atomic Energy Act, 1962, can attract stringent punishment.
Jha said police received information that some criminals are preparing to sell Uranium. A nine-member team headed by Chas DSP Mukesh Kumar and City DSP Kuldeep Kumar were involved in the raids. "It is still unclear how they got their hands on the radioactive metal. During interrogation, they mentioned West Bengal, Giridih, and a few other places. Seven mobile phones and a motorcycle were also seized from them," he said.
Notably, Jharkhand is among a few states in the country that has uranium mines. Uranium Corporation of India Limited (UCIL) also has a uranium processing plant at Jaduguda, about 150km from Bokaro city.
Sources said police are also investigating to ascertain whether the arrested accused have any links with a similar racket busted by Maharashtra Anti- Terror Squad (ATS) on May 5 after it nabbed two persons. A total of 7.1 kg of natural Uranium worth Rs 21.3 crore was seized from the duo identified as Jigar Jayesh Pandya (27) and Choudhary (31).
It is a severe failure of the Government that hazardous materials are accessible by common people. It is the state's responsibility, and the state must ensure the safety of the ordinary people. However, PM Modi has different priorities and over-engaged in non-issues. His focus to undermine minorities and the illegal occupation of Kashmir has made him over busy and left no time to safeguard the public interest. His extremist policies and brutalities against minorities are strongly condemned.
It is not the first time that Uranium has been traded like a regular commodity in the open market. It can be dangerous for India as well as the whole world. The law and order situation in India has deteriorated adversely, and criminals may avail this opportunity. The worst scenario will be if the RSS Hindu extremists got access to Uranium, then, definitely, the subcontinent is a one case. The fanatic RSS members are so vulnerable that they can go to any extent without considering the consequences.
Therefore it is appealed to the International community, the International Atomic Energy Agency (IAEA), and the UN to take serious notice and place preventive measures on the ground.
Being the next-door neighbor, Pakistan is under threat and has a responsibility to highlight such severe violations and may involve the international community to avoid similar cases in the future.
Pakistan on Friday, describing the reports of yet another incident of attempted illegal sale of Uranium in India as a "matter of deep concern," reiterated its call for the thorough investigation of such incidents and measures for strengthening the security of nuclear materials to prevent their diversion.
In a statement, FO Spokesman Zahid Hafeez Chaudhri said the similar incident in Maharashtra last month and other such reports in the past "are a matter of deep concern as they point to lax controls, poor regulatory and enforcement mechanisms, as well as the possible existence of a black market for nuclear materials inside India."
The UN Security Council Resolution 1540 and the IAEA Convention on the Physical Protection of Nuclear Material (CPPNM) make it binding on states to ensure stringent measures to prevent nuclear material from falling into the wrong hands, the statement noted.
"Pakistan reiterates its call for [a] thorough investigation of such incidents and measures for strengthening the security of nuclear materials to prevent their diversion," it added.
The press release said it was "equally important to ascertain the intent and ultimate use of the attempted uranium sale given its relevance to international peace and security as well as the sanctity of global non-proliferation regime."
Uranium is used in several areas, including nuclear explosives and medical techniques. The very fact that some people stole or illegally mined Uranium raises concerns about nuclear safety and security in India. It also indicates the possibility of a nuclear market existing in India that could be connected to international players.
Pakistan had voiced serious concern last month, too, after reports of the Maharashtra seizure emerged, pointing to gaps in state control mechanisms there.
"We have noted with serious concern the reports about the seizure of more than 7kg natural uranium from unauthorized persons in India," Chaudhri had said at the time."Security of nuclear materials should be the top priority for all countries," he added.
"There is a need for a thorough investigation of the matter as to how such sizeable quantity of uranium could become available outside any state control and identify the gaps which made this possible."
World Ocean Safety and Logistics: Chinese "Diplomacy of Straits"
The world ocean has always been considered an arena of confrontation between the strongest powers in the struggle for control of resources and trade routes. The dominance on the sea has always allowed strong countries to dictate their terms of the world order (for example, the Great Geographical Discoveries of the UK, Spain, Portugal; the colonial policy of the UK, France, Spain, Portugal, etc.). States discovered and conquered new territories, carried their own orders and faith. In the XXI century, the situation with the redistribution of borders at sea has changed in comparison with history, but the presence of the large fleet still remains a huge advantage.
Statistics on the number of ships change every year: some countries, due to the lack of funds for modernization, reduce the fleet, others build new ships. (See Map 1).
Map 1.: Military Infographic (2020)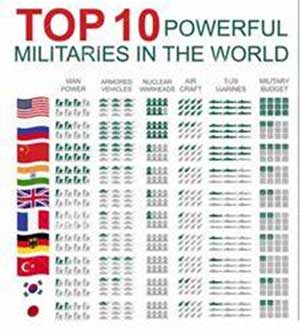 Source: SIPRI Military Expenditure Database, 2020
Thus, in accordance with the recent US defence report estimations, China has the largest navy in the world in 2021 in terms of the naval fleet. China's navy has rapid growth in its offensive arsenal by building new warships and submarines and is still building out new ships. China's navy considered the fastest-growing fleet in the world. Every year, the State increases units of marine equipment. China is now standing up to Japan, and it also raises legitimate concerns of the US government. The number of ships of various types at the end of 2018 is about 465, troops-more than 324,000 people. It is important to note that the US amphibious ships outnumber the Chinese in tonnage and capacity. To ensure the uninterrupted supply of fuel to the fleet, China is creating external bases in the Pacific and Indian Oceans. Thus, for refuelling under a special agreement, Chinese ships enter the ports of Gwadar (Pakistan), Victoria (Seychelles), Yangon (Myanmar) etc. on a regular basis.
Comparatively, the Chinese navy has a numerical advantage in terms of the total fleet, the US still is the world's most powerful navy for the superior technological edge. The most powerful as well as strongest army in the world, the US also has by far the most aircraft of any country. The country has cutting-edge technology like the Navy's new rail gun, also a large and well-trained human.
According to the Naval Vessel Register and published reports, the US Navy as of early 2021, the U.S. Navy has over 490 ships in both active and reserve operations. In addition, the United States is the world leader in the number of aircraft carriers. The composition differs not only quantitatively, but also qualitatively. The US ships are equipped with modern equipment. There are 332,507 people in the navy. They have a dominant position in the Pacific Ocean, which was secured in the Second World War by ousting Japan.
Third most powerful military in the world is Russia, which total number of vessels at the end of 2018 is 270, but they also include those that are in reserve and on modernization. Half of them is actively used. Russia's naval fleet includes one cargo carrier, one battlecruiser, three cruisers, 13 destroyers, eight frigates, 78 corvettes, 17 submerged SSNs, 22 submarines, 13 submarines for ballistic weapons, 7 submarines of cruise-missiles, 3 submarines for special purposed purposes. The priority area is submarines carrying modern missile weapons.
The fourth-ranked Japanese navy, which is considered to have 70 warships, including 17 submarines, 3 light aircraft carriers, and about 40 destroyers. Japanese Navy has 50,800 active naval personnel and around 155 ships. The Japanese Navy is one of the largest navies in the world.
It currently has around 345 naval aircraft of which around 145 are helicopters. F-35 Lightning II is going to be the main fighter jets of the Japanese Navy in the future. At present, it has 4 helicopter carriers, 40 destroyers, 20 submarines, 0 frigates, 6 Corvettes, 6 patrols and 25 mine warfare.
The Japan Self-Defence Maritime Force (JMSDF) is the maritime warfare branch of the Japan Self-Defence Forces consisting of 50,800 personnel, 150 ships, and almost 346 aircraft. The main purpose of creating troops is to ensure the security of the country, but today the law allows the armed forces to act differently if necessary.
Completing the top five is the fleet of India, which has one of the largest and most powerful fleets in the world, although in accordance with other sources its place is also occupied by the great maritime power of Great Britain. The Indian Navy pursues its origins back to the East India Company's Marine which was founded in 1612. When India became a republic in 1950, it was named the Indian Navy. The Indian Navy currently has around 70,000 active naval personnel and around 285 ships.
Now coming to the size of naval aircraft the Indian Navy has approximately 250 aircraft of which around 100 are helicopters. Currently, MiG-29 and HAL Tejas are the main fighter jets of the Indian navy. It has 1 aircraft carrier, 10 destroyers, 16 submarines of which 3 are nuclear-powered, 19 corvettes, 13 frigates, 139 patrols and only 3 mine warfare.
The ranking of the world's naval forces shows that the largest and most powerful are located in the Asia-Pacific region. It is also important that 4 out of 5 powers (the US, China, Russia, India) have nuclear status. These two facts indicate that their confrontation at sea is extremely dangerous for the maintenance of world order in the event of a conflict between states.
It is also important to take into account the active maritime diplomacy of the countries of the region. Thus, in accordance with the recent US defence report and the world media, it can be noted that in this direction, the PRC takes an active position in the region. China has steadily built up its maritime capabilities over the past three decades, giving it the ability to contest its littoral seas in the event of conflict. But significant challenges remain before it can control those waters, let alone the broader Pacific Ocean.
After the end of the Cold War and the passing of the ideological confrontation between the two systems, serious changes have taken place in the Asia-Pacific region. The rapid growth and strengthening of China's comprehensive potential, the sharp increase in its international prestige, led to the fact that the Middle Kingdom was gradually considered as a potential strategic enemy of the United States and Japan. At the same time, China's transformation into a global factory and the world's second economy after the United States has dramatically increased its dependence on external supplies of raw materials (especially hydrocarbons), equipment, components, etc. The main sea communications, through which the Persian Gulf countries supply more than 80% of the state's imported oil to China, run through the waters of the South China Sea and pass through the Strait of Malacca. A significant part of the export goods produced in China goes to the world market along the same route (see Map 2).
This region is becoming particularly important for China, so China is increasingly focusing on its maritime interests, including economic development, territorial management, energy and food security, as well as trade.
Beijing has always understood that new defence mechanisms are needed for new goals and achievements. In recent decades, China has turned the whole world into a "stage" for a global procession of Chinese goods. But in recent years, Beijing has started to develop the domestic market of its country. The concept of "xiaokang" (which means a well – off family or an ideal society) has gained a special place in the Chinese external and internal political stratagems[1].
Map 2.: World's natural resources map
Source: CIA Factbook, 2020
This concept suggests that in five years 23% of the Chinese population should significantly improve their living conditions. The goal of the concept is to give priority to the Chinese economy's policy of stimulating domestic demand as opposed to export industries.
It should be understood that the reorientation to the development of the domestic market means that it will be more difficult for China's partners to exert political influence on its economic development (though stock and financial pressures and speculation) [6, p.244]. The reaction of many countries to a new alignment of forces in the world may be ambiguous, for Beijing that means a change in the mechanisms for protecting their national interests.
Chinese diplomacy of stratagems. What does this mean for today's global geopolitical map? How does China use soft power tools and, most importantly, for what? Similar kinds of questions arise from analysts and researchers studying the growth of the Eastern dragon.
The Chinese policy of stratagems originates from ancient times. "Tossing out a brick to get a jade gem" – this is one of the 36 ancient Chinese military strategies. One of its interpretations can be translated as follows: "To get something really valuable, you first need to let the other party know the benefits". It is believed that this is one of the first mentions of the Chinese "soft power".
Having developed the economy at the beginning of the 21st century, China began to seriously think about new prospects in foreign policy. In Beijing, they reasoned that in addition to a modernized army and a powerful economy, "soft power" is also needed. Its importance for China in 2007 from the rostrum of the XVII Congress of the Communist Party was announced by Secretary General Hu Jintao. The stake was made on the ancient culture and values – the authorities feared that Sinophobia (hostility to all Chinese) would interfere with economic plans as well.
The 2008 Olympics in the Chinese capital became a landmark and, in many ways, a turning point. It began a new stage in the powerful promotion of China's positive brand to the broad masses around the world.
Xi Jinping supported the promotion of Chinese culture and art from the very beginning of his rule. His first big concept, the "Chinese dream", had a great domestic policy purpose and implied a revival of the nation in all spheres, but it was already then stressed that China's achievements should be known all over the world. And to know, for example, not by the stereotypical "made in China", but by the new high – quality brand "created in China".
However, changes in domestic policy were only the beginning of global restructuring.
Let's look at the foreign policy of China in 2014. China is actively studying the theory and practice of innovation in international relations, participates in the development of the global economy and financial management, maintains friendly relations with countries in various important areas, contributes to the peaceful resolution of conflicts in hot spots, works for the benefit of domestic development and creates a favourable atmosphere. In 2014, a strong foundation was created for Chinese foreign policy and achieved great success in this area. However, what followed next? Next was the Chinese Boom, in the form of China's active manifestation of itself as an active and leading actor in international relations.
The second half of the first decade of the 21st century resulted in the implementation of a new foreign policy strategy. On March 25, 2016, the Politburo meeting of the CPC Central Committee recognized the urgent need for an integrated development of the military and civil sectors, since this is linked to national security and prosperity.
The speech of Chinese Rear Admiral Zhang Huacheng (the main stake was made on the fact that "China moves from coast defence to defence on the high seas") was soon confirmed by further practice. Thus, China focused on the strategically important South China Sea. Since 2016, the PRC has ceased to make claims and historical substantiations for this region (it has already done it for a long time) and moved on to a policy of direct presence.
While analysing Chinese diplomacy of Straits, certain world's regions should be taken into account:
Sino – Pakistan ties. The construction of the port and railway in Gwadar allowed the PRC to get a transport corridor to the Indian Ocean, which can work in both directions (see Map 3). Chinese goods will flow to the East and to Africa, and minerals and Middle Eastern oil will flow back. Beijing has always been concerned about the presence of the United States in the Persian Gulf, which controls up to 60% of the energy resources transported for the needs of the American economy in this area. Thus, the exploitation of the Gwadar port will increase the energy security of the People's Republic of China in case of a global military conflict.
Map 3.: Gwadar
Source: Institute for Conflict Management, 2016
Finally, Gwadar will enable China to establish an "intercept and listening post" to "monitor U.S. naval activity in the Persian Gulf, Indian activity in the Arabian Sea, and possible U.S. – Indian maritime cooperation in the Indian Ocean". The Chinese military presence in the region is of extreme concern to both the United States and India. At the same time, the naval capabilities of Pakistan itself are not dangerous for India, but the combination of Chinese and Pakistani naval forces can really become a serious problem. In addition, New Delhi fears that Islamabad will allow Beijing to use Pakistan's military infrastructure without public disclosure, which will further complicate the work of international observers in this area.
It is also necessary to take into account that Gwadar is located on the territory of Balochistan – a province that American strategists consider in various geopolitical scenarios as part of a possible new state that unites Baloch Pakistan, Iran, and Afghanistan. We cannot exclude the possibility that in the case of a war with Iran and complete internal political destabilization in the IRP, the United States itself will go to the creation of an independent Balochistan, using the Baloch rebel forces in Iran and Pakistan. In this case, the United States will win a landslide victory over China, depriving it of the possibility of unhindered access to the Persian Gulf.
Emphasizing the strategic importance of Gwadar, it should be noted that it is located on the watershed of the Arabian Sea and the Gulf of Oman – i.e., is the "door" to the Strait of Hormuz between the Omani and Persian Gulfs. This location means that 40% of all contracted crude oil on the planet passes through the Strait of Hormuz. Important is the fact that the owner of the eastern side of Hormuz is a strategic ally of Beijing and an active political player – Iran. On the west side, there are rich, but militarily weak monarchies of the Persian Gulf, which raises the question of the possible arrival of a new geopolitical force from the East into a potential hot spot.
China – Bangladesh. This country is one of the priority partners of the PRC in the military sphere, and there is a logical explanation for this. Since the mid-1970s, Bangladesh's relations with India have deteriorated rapidly. In these circumstances, to ensure its own security, Dhaka began to actively develop cooperation with countries that had pursued an anti-Indian policy in the region. Quite naturally, Bangladesh quickly established ties with China, which at that time was in a state of acute confrontation with India. Beijing, in line with its desire to surround its rival with a "hostile cordon", immediately began to provide significant military and economic assistance to Bangladesh. As analysts emphasized, in the 1980s, the PRC fully provided the armed forces of Bangladesh with everything necessary. By the early 1980s, almost all of Bangladesh's military equipment was Chinese made. Since the late 1980s, Sino-Indian relations have gradually begun to normalize, but China continues to actively support Bangladesh in various fields: politics, economy, public life, culture, etc. In recent years, economic cooperation between the two countries has been developing particularly rapidly.
Regarding the construction of a container port in Chittagong (Shetgang) on the territory of Bangladesh, the Chinese leadership has repeatedly stated that its participation in this project depends on the independent decision of Chinese enterprises (see Map 4). According to Chinese Foreign Ministry spokesman Qin Gang, the Chinese government always encourages and supports its companies in friendly and equal cooperation with different countries of the world, including Bangladesh.
Western scholars, however, believe that China is building container port facilities in Chittagong for its merchant and naval fleets. The authorities of Bangladesh, according to foreign experts, fall under the pressure from the leadership of the People's Republic of China and agreed to supply nuclear technology to their country in exchange for providing the Chinese navy with naval bases in the Bay of Bengal. In March 2010, China agreed to invest $ 8.7 billion in a project to build a deep-water port in Bangladesh, as well as roads and railways between the two countries. The new container port, according to the plan, will be able to receive up to 100 million tons of cargo at the same time by 2055, which is more than three times higher than today's figures. According to some experts, China is also interested in the project because it expects to use the port in Chittagong as a gateway to the sea for its southern province of Yunnan.
Map 4.: port in Chittagong (Shetgang)
Source: Anadolu Agency Research, 2020
The actions of the PRC caused great alarm in New Delhi. In 2010. India has agreed to sell electricity to Bangladesh, provide it with a $ 1 billion credit line for infrastructure projects, and reduce import tariffs. In exchange, Dhaka allowed Indian ships to use the port, which is currently being rebuilt by China.
China – Sri Lanka. In March 2007 Beijing has signed an agreement with Colombo to finance the construction of the Hambantonta development zone on the southern tip of Sri Lanka (see Map 5). This zone included a container port, a bunkering system, and an oil refinery. The Export-Import Bank of China financed 85% of the cost of the $ 1 billion project, and China Harbour Engineering, which is part of a state-owned corporation, was engaged in its implementation. The same conditions have been achieved for the construction of an international airport, which was located nearby.
In the United States, the Hambantonta project is regarded as part of the "string of pearls" strategy, considering that China plans to use the port as a refuelling and maintenance station for its fleet while patrolling the Indian Ocean. However, the official Beijing insists that the port on the southern coast of Sri Lanka is a normal commercial enterprise. Despite the fact that the United States uses a naval base on the neighbouring island of Diego Garcia, the PRC has no immediate plans to build a full-fledged naval base, although it seeks to create a similar foothold in the Indian Ocean to protect its oil resources from pirate attacks or blockades by a foreign power.
Map 5.: Hambantota development zone
Source: South China Morning Post, Infographics, 2019
China – Myanmar (Burma). Deepening ties with this country is of great importance for China. Of particular interest to Beijing are the rich mineral resources of Myanmar, primarily the oil and gas resources of this country. It is worth noting that in August 2011, the construction of the Myanmar section of the China—Myanmar oil and gas pipeline began (see Map 6). The length of the Chinese section of the oil pipeline is 1,631 km, and the length of the gas pipeline is 1,727 km. The length of the oil and gas pipeline of the Myanmar section is 771 and 793 km, respectively. According to the construction plan, these pipelines were constructed and put into operation in 2013.
China – Thailand. Relations between China and the Kingdom of Thailand, for which China is the largest trading partner, are also developing dynamically.
Map 6.: China—Myanmar oil and gas pipeline
Source: Shwe Gas Movement, 2012
In 2005, The Washington Times newspaper reported from a report by the US Secretary of Defence that, as part of improving its energy security, China plans to participate in the construction of the Thai Kra – Canal (the Thai Canal through the Malacca Peninsula of Thailand), connecting the Pacific (Siamsky Bay) and the Indian (Andaman Sea) oceans) on the isthmus in the northern part of the Malay Peninsula belonging to this state (see Map 7). According to the Chinese side, the project will take 10 years and will require the involvement of 30 thousand workers and 20-25 billion dollars.
Western experts argued that by crossing the isthmus (at its narrowest point, its width is less than 50 km), it is possible to connect the Andaman Sea with the South China Sea, and therefore the Indian Ocean with the Pacific. Chinese ships, thus, will be able to go around the strategically important Strait of Malacca.
According to some Chinese scientists, in particular Sun Lingshun, the project the Kra – Canal is not in the interests of China's national security. The researcher claims that for the PRC, the main goal of this project is to get out of the difficult situation in the field of oil and gas imports through the Strait of Malacca. Currently, the US Navy controls the entire Pacific and Indian Oceans, and Thailand is traditionally among the American "friends", hence it is allowed to Thailand from time to time to revive the idea of "the Kra – Canal project" and bring it to one or another degree of embodiment. If there is a military conflict between China and the United States over the Taiwan issue, the United States can easily close the Kra – Canal.
Map 7.: the Thai Kra – Canal
Source: Deutsche Welle analytics, 2016
Sun Lingshun also believes that the implementation of this project will improve the strategic position of not only China, but also other important players in the region. The Kra – Canal is primarily beneficial to Thailand itself, as well as to South Korea. Korea and Japan, which also have to transport up to 80% of oil imports through the Strait of Malacca. Despite this, from the point of view of eliminating the threat to the security of Chinese oil transportation, the Kra – Canal project is less effective than the China – Myanmar pipeline project".
China's choice of precisely the Kra – Canal concept was dictated by very pragmatic facts. Thus, it should be noted that the Kra – Canal can reduce the path of ships from the Pacific Ocean to the Indian by more than 1,800 kilometres and eliminate the need to follow the dangerous and downtrodden channel of the Strait of Malacca.
Beijing's ambitions are not limited to the Straits of Malacca. Thus, the China – Pakistan economic corridor (CPEC), which connects Northwest China and the Persian Gulf, came in sight in the field of view of the PRC's interests. This is a grandiose 45.6 billion – dollars logistics project, which is a network of highways and railways, as well as oil and gas pipelines. Until recently, each of the countries protected its network section: China – Xinjiang Uygur region, Pakistan – Baluchistan. However, in March 2016, the Afghan agency Khaama Press, and a number of Indian media reported the news that Chinese troops will be stationed in Pakistan to protect the CPEC. Analysts noted that China is striving for the Strait of Hormuz (because its extreme western CPEC point is Pakistan's seaside Gwadar – a major modern port city given to the management of the Chinese state – owned company Chinese Overseas Port Holdings).
The South China Sea. According to Western experts, in the South China Sea, the PRC is developing systems that allow for large-scale deployment of naval and air force units, by strengthening bases on Hainan Island, the Paracel Islands and the Spratly Islands, as well as in coastal areas in southern China (see Map 8).
Map 8.: South China Sea territory disputes
Source: Money Morning staff research, NPR, 2020
Hainan Island is known as a "tourist Mecca". In April 2011, the 3rd summit of the BRICS countries (Brazil, Russia, India, China, South Africa) was held here. According to Indian scientists, this island is home to a deep-sea Chinese naval base, which is capable of receiving large aircraft carriers. It has 4 entrance tunnels to the underground storage facility, where you can place submarines with ballistic missiles on board. This base, located about 2,200 km from the Strait of Malacca, is the starting point of the chain of strongholds of the PRC, which stretches along the northern coast of the Indian Ocean to the Southwest Asia.
In the Spratly Islands and Paracel Islands, China is building port facilities for mooring large ships and runways for long-range bombers. In fact, the PRC is in the process of building a group of unsinkable aircraft carriers in the centre of the South China Sea, according to Japanese scientists.
Shortly before the global financial and economic crisis of 2008 – 2009, one of the world's largest port operators, Dubai Ports World, which has its own infrastructure on all continents, supported the Chinese proposal to build a canal to Malay the peninsula and the bridge over it, as well as ways to connect the ports on both sides of it with high-speed rail and highways. Malaysia had hoped to join the project because it was interested in building pipelines parallel to the channel from the Bay of Bengal to the South China Sea. Such a transport network, resembling the infrastructure of the Panama Canal, would become a crossroad of routes that are extremely important not only for Malaysia, Singapore, Indonesia and other countries of Southeast Asia, but also for the entire Asian region. The crisis prevented the implementation of the project, and it was postponed until better times.
In addition, China plans to complete the creation of a high-speed railway network by 2021, which will connect it with the states of Southeast Asia with Cambodia, Laos, Vietnam, and Thailand (so-called 3,000-km pan-Asian railway network). As of January 2014, construction of sections connecting China with Vietnam, China with Myanmar and Laos with Vietnam were under way. Work on sections in Laos began in December 2017 and is expected to be completed by the end of 2021 with Chinese assistance. According to Western experts, this line is of strategic importance, since it provides the southern part of China with access to the sea.
It should be noted that China established control of the northern part of the sea (the Paracel Islands, Chinese – Xīshā Qúndǎo) back in 1974, but then it was not so much related to economic opportunities as to the blocking of Kuomintang Taiwan. In recent years, China has confidently taken control of the Spartly archipelago (Chinese – Nansha Qingdǎo), located in the southwestern part of the South China Sea (see Map 8).
According to the director of the Asian Maritime Transparency Initiative (AMTI), Greg Pauling, in 2016, several Chinese reefs of the Spartly archipelago (Mischief, Subi and Fiery Cross) have been turned into artificial islands, and now space images show "rectangular areas with a retaining wall, 3,280 yards long". Thus, Western analysts note that China is building three naval airbases in the southwestern part of the South China Sea with a runway three kilometres long.
Today, not only China, but also Taiwan, Vietnam, and the Philippines are making claims to the Spartly archipelago(see Map 8). However, the military power there is currently on the side of Beijing. The PRC, with the brilliant serenity of a strong player, ignores both the protests of Taipei, Hanoi and Manila, as well as the "deep concern" of the US, sometimes raising the issue of the threat of war[2].
By such actions, China has actually placed under its control all the South China Sea, through which about $ 5 trillion of world trade turnover passes and has come "close" to the shores of Indonesia and Malaysia, i.e. to Singapore and the Strait of Malacca – to places through which a third of the world's trade flows.
This PRC activity in the seas of South – East Asia did not bypass the Chinese partners in the region, provoking a negative reaction. Indonesia first started to contract, deploying in November 2015 a squadron of seven ships in the area of the Riau Archipelago, which is located halfway between Spartly and Singapore.
China – Africa. The African vector of Chinese "strait diplomacy" has not lost its relevance. On February 25, 2016, the spokesman for the Chinese Ministry of Defence, Colonel Wu Qian, stated that in Djibouti (the African side of the Bab el – Mandeb, connecting the Gulf of Aden (and hence the entire Indian Ocean basin and the Asia – Pacific region) to the Red Sea and further, through the Suez Canal, with the Mediterranean Sea), in the port city of Obock, work on the construction of a naval base of the PRC began. Chairman of the People's Republic of China Xi Jinping agreed on this construction in January 2016 during his trip to Johannesburg for the summit of the Forum on China – Africa Cooperation (see Map 9).
Map 9.: Transhipment corridors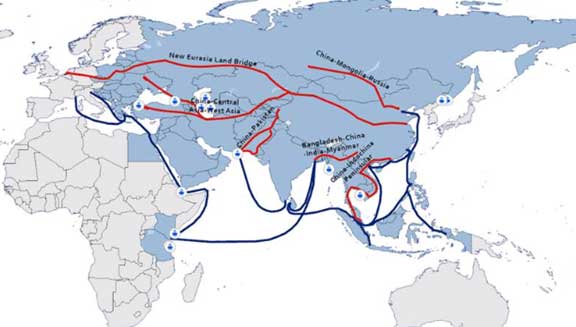 Source: Chinese Defense Ministry, EIA, Yonhap, 2019
It should be understood that the base in Djibouti will not only enable Beijing to control the Bab – el Mandeb Strait to some extent, but also will serve as a military guarantee of Chinese interests on the African continent, which is (for 2014) $ 210 billions of trade turnover and $ 20 billions of direct Chinese investment.
China is positioning itself as a "responsible" player in the global arena, not focusing on political issues, but focused on the economy and taking care of trade and the prosperity of at least half the globe. If in 2012, China invested $ 40 billion in Africa, in 2016 this figure was already $ 90 billion. China is a leader in developing countries who understands and shares the problems of these countries. For this reason, the deployment of troops of the Chinese army in Africa does not seem to be an adequate solution to the security problem. No one wants to adopt the Western colonial policies and acquire a negative image of invasion of internal affairs.
Although it is impossible not to recall that China officially opened its base in Djibouti (Camp Lemonnier) (see Map 10). In theory, the base can accommodate up to 10 thousand Chinese military, but so far in Beijing will be limited to a couple thousand people. The base in Djibouti will first of all allow the Chinese Navy to increase its presence in the Indian Ocean, it will also become a stronghold in the event of an emergency evacuation of Chinese citizens from Africa. Recently, by the way, it became known that China is expanding the port infrastructure in the territory of its base, extending the space for mooring ships.
Map 10.: Chinese and US bases in Djibouti
Source: The New York Times: Straits Times Graphics, 2018
It can be noted here that the rumours about China's plans to create 18 naval bases all over the World Ocean have been circulating for more than one year, at least since 2014. The Xinhua News Agency at one time "recommended" the establishment of bases in such ports as Chongjin (North Korea), Port Moresby (Papua – New Guinea), Sihanoukville (Cambodia), Koh Lanta (Thailand), Sittwe (Myanmar), Djibouti, Maldives, Seychelles, Gwadar (Pakistan), Port of Dhaka (Bangladesh), Lagos (Nigeria), Hambantota (Sri Lanka), Colombo (Sri Lanka), Mombasa (Kenya), Luanda (Angola), Walvis Bay (Namibia), Dar es Salaam (Tanzania). As it can be seen, not only Africa is here in the sphere of attention of Chinese analysts.
In addition to purely security issues, Africa is also a market for Chinese weapons and a huge storehouse of natural resources that China needs for its development (see Map 11). From 2013 to 2017, exports of Chinese weapons to Africa grew by 55% compared with the previous five years. From 2008 to 2017, China exported $ 3 billion worth of arms to Africa. Algeria already purchases 10% of all exports of Chinese weapons, including warships.
Map 11.: Natural resources of Africa
Source: CIA Factbook, 2020
But at the same time, if the USA and Russia in Africa sell the lion's share of weapons to several countries (for the USA, this is Egypt and Morocco, for Russia, Algeria and Egypt), then China supplies weapons on a smaller scale, but to a much larger number of African countries. In the long run, this may be a more effective strategy (stratagem "Feign madness but keep your balance"). One of its interpretations can be translated as follows: "Hide behind the mask of a fool or a madman to create confusion about your intentions and motivations. Lure your opponent into underestimating your ability until, overconfident, he drops his guard. Then you may attack").
Thus, it can be seen that over the past few years, Beijing not only took control of the South China Sea, but also loudly declared itself in the three most important "bottlenecks" of world trade: in the Malacca, Hormuz and Bab – el Mandeb straits, while other Major powers of international relations (the United States, Russia, the EU) "were searching for democracy and human rights" between the black earth of Ukraine and the sands of Syria.
However, today the task of protecting maritime communications remains very difficult for the Chinese Navy. From the point of view of Western scientists, in its development, China simply follows in the footsteps of other world powers that have established military bases abroad to protect their interests. A great power is necessarily expansionist, and China, according to Western experts, will not be an exception, so the whole of Asia should be ready for the strengthening of the position of the PRC in the World Ocean, and Japan, the United States and other traditional maritime powers should again consider their "sea power" in this region as a key component of protecting their own national interests. Chinese scientists, in turn, say that such statements excessively inflame the situation around this problem and are ultimately aimed at deterring the PRC.
Thus, the Chinese leadership is faced with the task of reducing the resistance to its rise as a maritime power. On the one hand, Beijing needs to pay special attention to the realization of its maritime interests and, to this end, increase its maritime power. On the other hand, China should strengthen political and economic cooperation in the Indian Ocean and the Asia – Pacific region with Japan, the United States, India and the ASEAN countries. Thus, most likely the maritime policy of the People's Republic of China will try to find a solution to this dilemma in the near future.
---
[1] Confucius began to develop this concept two and a half thousand years ago. In 1984, the father of Chinese reforms, Deng Xiaoping, noted that "a per capita GNP of $ 800 by the end of this century is Xiaokang." In November 2002, at the 16th Congress of the Communist Party of China, the previous leader Jiang Zemin announced new "frames" of the Xiaokang: by 2020, 4 times increase in GNP against the level of 2000 or up to $ 2,000. And in October 2015, at the Plenum of the CPC Central Committee, Xi Jintao set the task of doubling the country's GDP and building a "medium prosperity" society in China by the centenary of the founding of the CCP in 2021. The real president of China, Xi Jinping, continued the idea of realizing of the strategy in 2016.
[2] The possibility of "provoking a war" was declared by Chinese admiral Wu Shenli when in October 2015 an American destroyer "Lassen" passed in 12 nautical miles ( 22 kilometers ) from the reefs Mischief and Subi.