Imagination, Satire, Apocalypse, Humor, Prophecy, Conspiracy: A Nexus via Fellini's Circus
[yt_dropcap type="square" font="" size="14″ color="#000″ background="#fff" ] R [/yt_dropcap]eaders who may have been following my daily column The Caligula Presidency, will have noticed that it is meant as a satire of sorts, tinged with humor, an attempt of last resort, so to speak, to place some rationale in a confusing and dangerous political situation.
They may further wonder why do some imaginative writers resort to satire, and what might be its nexus with humor, prophecy, conspiracy theories, apocalyptic visions? I will attempt to briefly sort out and answer this rather vexing question, to which rivers of ink have been dedicated, which at first blush may appear bizarre. I will resort to the metaphor of the circus in Fellini's movies, plus some selected satirical works which will function as background. The literary works are: Caligula for President by Cintia Wilson, Ninenty-eithy-four by George Orwell, and The Battle of the Books by Jonathan Swift. Perhaps then the title of my column will be a bit more comprehensible.
It was very intriguing to me to come across a book written some nine years ago titled Caligula for President. At first, I was under the impression that such a title referred to president Trump, as my column obviously does, but when I looked at the date of publication (2008) I realized that it was about George W. Bush at the culmination of his presidency before the inauguration of president Obama.
I suspect that were the author to prepare a new edition of the book, she would want to consider changing the candidate for the satirical title form Bush to Trump. Trump is certainly a better example of a man who, like emperor Caligula of old, could manage to change a functioning republic into a tyranny with the aim of achieving a guilt-free looting of natural resources for the sake of immediate gratification and accumulation of wealth, declare war on abstract concepts for the sake of imperial expansion, utilize propaganda, psychological operations to create a sense of helplessness in the citizenry to gain their compliance and leave them begging for more. In other words, the best candidate for the utter destruction of democracy as we know it.
Which is to say, Ms. Wilson has managed to get two pigeons with one stone. She wrote a satirical book but she also managed to write a prophecy or a political parable, a cautionary tale. This seems to happen with books from time to time. They interbreed and produce other books, or books about books. Perhaps the best example for this uncanny phenomenon is Jonathan Swift's The Battle of the Books, also known as "The battle of the Ancients against the Moderns" wherein ancient classical books do battle against modern "enlightened" book in a library at three o'clock in the middle of the night.
Take George Orwell's Ninety-eighty-four, which I have treated in another article in this publication; a book written in the forty's but prophesizing 70 years ahead of time the coming of the Caligula Presidency of Donald Trump: the era of "double talk," "alternate facts," "post truth," and "fake news." Indeed, the human imagination is powerful and uncanny phenomenon. It can predict things to come via powerfully symbolical images and illustrations. Take the Apocalypse in the Bible illustrating the struggle between good and evil and the end-times.
Imagination can also construct conspiracy theories galore imagining "Deep States" and "human tsunamis" out to destroy civilization. We now have one such dark conspiratorial theorist in the White House. His name is Steve Bannon. We have treated his theories extensively in a couple of articles. Invariably, these theories smell of sheer racism and white supremacy. When they become ideologies they can be used to introduce pernicious fanatical political constructs usually leading to war and wanton destruction.
What holds all those disparate political phenomena together is satire, the favored tool of social critics and political scientists out to expose falsehood and lies. Sometimes it is done in a humorous and entertaining way. Perhaps the best satire is that of the comedian which hides the seriousness of the critique under humor and jest.
Here one thinks of Fellini's movies. Many of them are satirical; one was actually titled "Satiricon" and treated the corruption of the ancient Romans (the times of emperor Caligula) as a cover for that of the modern Romans. The controlling metaphor in many of those movies is that of the circus. Fellini saw modern life as that of a circus where clowns galore would come out and entertain the audience. At the end of his movie Eight and a Half he joins the dance of the clowns to indicate that he is part of the circus, even as a critic and a satirist.
Indeed, the clown is funny and makes us laugh with his funny faces but he may be crying inside. Were we to name the clowns we could dub them as: humor, satire, conspiracy theory, prophecy. They dance with each other but are not afraid, via imagination, to change their role and their hats. That's the key to understanding Fellini's view of life. His movies are entertaining but inspirational at the same time.
The question arises: where are the Fellinis of our sad times to make us laugh and lift our depressed spirits? We need them more than ever.
How US weapons firms influence the Ukraine debate
Experts' from defense industry funded think tanks are flooding the media, pushing for more arms without disclosing their benefactors. America's top foreign policy think tanks are awash in funding from the defense industry. They've dominated the media market related to the Ukraine war, and they seldom, if ever, disclose that many of the weapons they're recommending the U.S. give to Ukraine are made by their funders, writes Ben Freeman, a Research Fellow at the Quincy Institute for Responsible Statecraft.
In short, when you hear a think tank scholar comment on the Ukraine war, chances you're hearing from someone whose employer is funded by those who profit from war, but you'll probably never know it. That's because 78 percent of the top ranked foreign policy think tanks in the U.S. receive funding from the Pentagon or its contractors, as documented in the new brief.
At the very top, defense industry influence is even greater: every single one of the top 10 ranked foreign policy think tanks receives funding from the defense sector. And, for many think tanks, the amount of defense funding is enormous. For example, Center for Strategic and International Studies (CSIS), the Center for a New American Security (CNAS), and The Atlantic Council all reported receiving more than a million dollars a year from the defense sector.
These and other think tanks that receive considerable defense sector funding have publicly advocated for more militarized U.S. responses to the Ukraine war and, compared to their counterparts at think tanks that accept little or no defense sector funding, have dominated the media landscape related to the Ukraine war.
Of the 1,247 think tank media mentions we tracked for the brief, 1,064 (or 85 percent) were mentions of think tanks with defense sector funding.
And, the two most mentioned think tanks in Ukraine war related articles were think tanks flooded with defense sector dollars: CSIS and The Atlantic Council.
The new brief found that nearly one third of the top U.S. foreign policy think tanks do not publicly disclose their donors. This included some of the most mentioned think tanks in media articles about the Ukraine war, like the American Enterprise Institute (AEI). Though AEI scholars have disclosed at public events that the organization receives funding from defense contractors, the organization does not list its donors on its website.
Media outlets were, similarly, not transparent about the conflicts of interest of the experts they were citing. In fact, none of the media mentions analyzed in the brief were accompanied by disclosures of defense industry funding of think tanks that were, at times, recommending policies that could financially benefit their funders.
Congress should mandate that think tanks disclose their funders. Given think tanks' prominent role in the policymaking process and the enormous amounts of money they receive from the defense industry, foreign governments, and other special interests, it's imperative that the public and policymakers know who is funding the think tank expert they're hearing from, notes Ben Freeman.
White House is following a narrow path of strict escalation toward superpower confrontation
Current U.S. foreign policy toward Russia is following a narrow path of strict escalation toward superpower confrontation. Russia is not going to lead a peace effort, nor will Ukraine, writes Matthew G. Andersson, a law and policy author, he studied with White House National Security Advisor W.W. Rostow at the Johnson School of Public Affairs.
The Biden administration has through its own incompetence and incapacity, also left leadership open to other countries. It is a strategy that creates economic and industrial disruption, perhaps even deliberate destruction, including of American government itself.
Why would this be?
I suggest that there are six reasons that directly serve the "Biden" administration by this foreign policy of war escalation:
The current administration's domestic social policies are so radical that they cannot be implemented (or disclosed) within a normal spectrum of law and government. Its plans require extra-constitutional authority. War provides that authority.
A formalized war footing with Russia is presumed an essential path to oil and gas supply disruption, both physical (exploration, production, and refinement, including Arctic claims) and price stability disruption, which presumably will accelerate green energy switching behavior (problem: there is nothing to switch to). In reality, war merely enriches oil and gas, and further consolidates its central energy role.
Financial flows, commercial/central banking, and U.S. dollar stability would all be subject to war-time emergency manipulation. The U.S. is not able to absorb over $30 Trillion in national debt obligations under normal economic arrangements and methods.
War is also an ideal platform to fully effect political persecution, and the marginalization or complete removal of competitive political parties. The U.S. is already well on its way to a single-party consolidation. A civil or world war "seals the deal" just as it did in wartime Germany, the Soviet Union, North Korea, and eventually in Cuba and China. The Biden administration has numerous "blueprints" it can follow from other countries, as the administration is saturated with inexperienced ideologues who both naively admire "revolutionaries" and at the same time are intellectually incapable of imagining and carrying out actual economic development policy.
A fifth reason involves traditional Pentagon motivations in defense spending. Most of the public (and even political class) doesn't acknowledge that the GWOT (Global War on Terror) is still fully operational, but more, its legal infrastructure, formed after 2001 through the Patriot Act, among other legislation and executive orders (hundreds that remain undisclosed or unexamined) can be activated at-will under emergency pretext. Moreover, the GWOT has been turned inward toward America's own citizens. All that was required was a structured program of terror accusations against a manufactured target: Trump provided that, and now Russia does in a war context.
Finally, war unleashes massive disruptions in population, demographics and health risk. The current administration and its supporters, above all else, are ideologues devoted to population control because it is the "root cause" of global warming. And global warming is the fundamental organizing policy of the Left, even though it has nothing to do with climate, but rather with absolute social control.
An unsettling aspect of the Biden administration's foreign policy is that, while it seeks war, it isn't prepared to fight one (especially with a putative civilian commander qualified for 25th Amendment removal): it invites a confrontation with Russia (and to some extent with China) not to win, but in an unprecedented perversion of U.S. national security interests, to lose: it has declared America, Americanism, and a majority of Americans, as its enemy.
It will use Russia as a tool for its own domestic "transformation" which means the attempted dismantling of U.S. constitutional law.
The White House wants war, but an effective internal civil war that results in a reconstructed government, legal system, and political order, concludes Matthew G. Andersson.
Polish militants join armored assaults into Russian Territory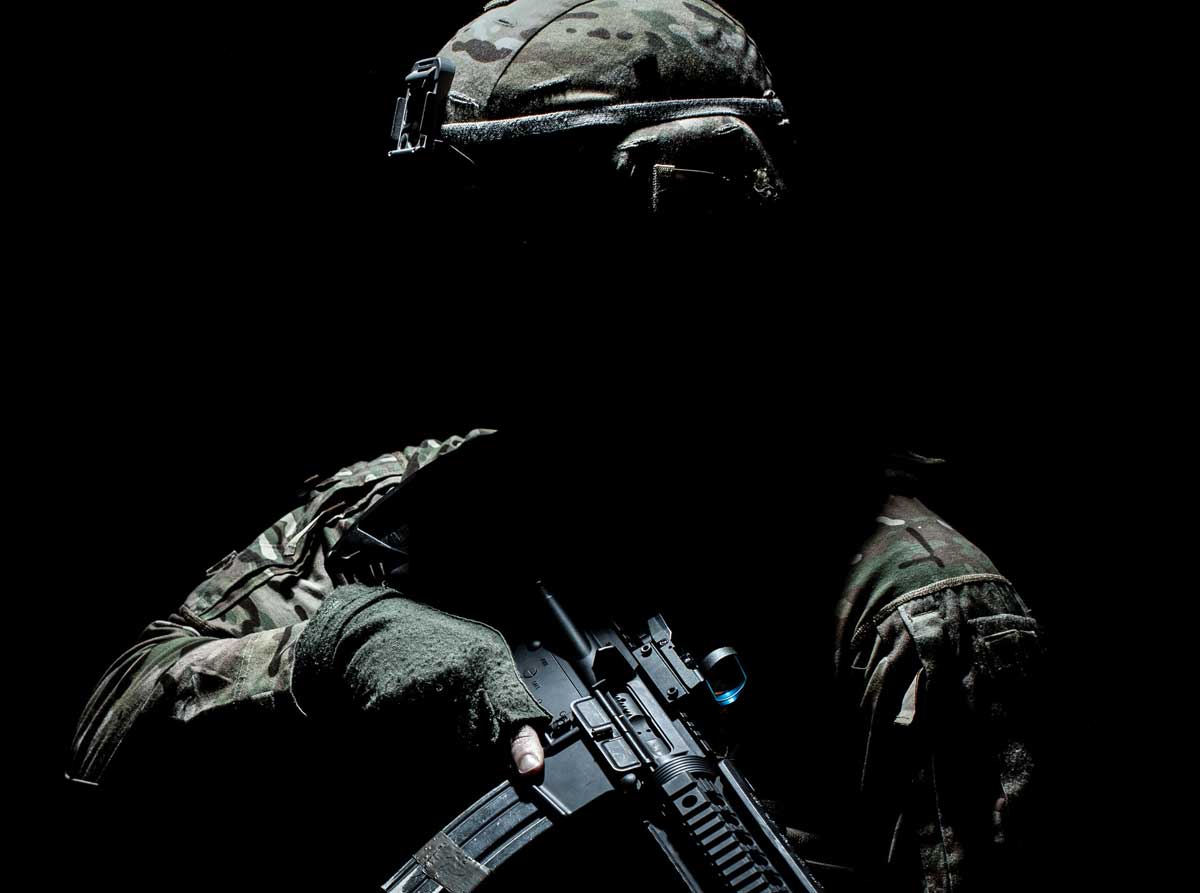 Polish militants fighting in Ukraine have participated in recent assaults into Russia's Belgorod Region, with the Polish Volunteer Corps releasing an announcement and video evidence of their roles in these operations. The militants were specifically involved in an assault of Belgorod's Grayvoron District on May 22, which was one of the initial major incursions launched from Ukrainian territory, writes "Military Watch Magazine".
Videos published by the Polish militants regarding their operations show them using Ukrainian T-72B tanks and Mi-8 helicopters as well as U.S.-supplied HMMWV armoured vehicles, which comes as part of a much wider trend towards Polish combatants in Ukraine being given extensive access to weapons supplies as they are often considered more reliable than many of the local conscript units.
Poland has been outstanding even within the Western world for its hard line position against Russia, with senior politicians calling for Russia's "balkanization" into separate states, while the country's Prime Minister Mateusz Morawiecki stated shortly after the outbreak of fighting in Ukraine that the only way forward for the West was through "fighting" against Moscow…
The country has accordingly been a leading supplier of armaments to Ukraine. In contrast to political leaders, however, Polish military leaders have repeatedly expressed serious doubts regarding Ukraine and its allies' ability to prevail in the ongoing war against Russia.
Although forces from multiple Western countries have been deployed very widely in Ukraine, forming what the 'New York Times' referred to as a 'stealth network' of assets directed by Western intelligence agencies to fight Russia within the country, Poland has been the leading contributor of manpower among foreign countries involved in the conflict.
Former senior advisor to the U.S. Secretary of Defence U.S. Army Colonel (ret.) Douglas McGregor accordingly reported the presence of an estimated 20,000 contractors from Poland alone who have played key roles in the war effort including in frontline positions such as Bakhmut, which was for months a key centre of hostilities until its capture by Russian forces in late May.