Based on Trump's Immigration Standards, Melania Ought to be Deported back to Slovenia
[yt_dropcap type="square" font="" size="14″ color="#000″ background="#fff" ] D [/yt_dropcap]iva Maslenjak faced summary deportation when it emerged she lied about her husband's service in a Bosnian Serb military unit when securing US citizenship in 2007. She arrived in the United States as a refugee in 1999, fleeing persecution as a Serb living in Bosnia. She claimed her husband had never served in the army, but this was proven to be false and she was deported.
Under new hardline immigration rules brought in by the Trump administration last month, immigration officials are required to prioritize the removal of any foreign national who has "engaged in fraud or willful misrepresentation in connection with any official matter or application before a government agency".
Defending this stance during a Supreme Court case which challenged the ruling against Ms Maslenjak as unconstitutional, Justice Department lawyer Robert Parker suggested a minor 20-year-old offence such as driving at 60mph in a 55mph zone 20 years previously could be enough to reverse an entire citizenship decision.
But, if what's good for the goose is also good for the gander, and a technical precedent has been set, then the argument that even an "immaterial" error on official paperwork can justify deportation, put forward by the Trump administration in a recent Supreme Court case, would be sufficient to deport the President's wife, Melania, who worked illegally in the US around the same time as Diva Maslenjak.
The First Lady of the United States reportedly violated her terms of entry by failing to disclose modeling work money earned from nearly two months of illegal work in the USA on a visitor's visa (for which she was paid $20,000, seven weeks before she acquired legal permission to work), and subsequently failed to mention the offence on immigration documents.
She subsequently applied for a green card in 2001 and became a naturalized US citizen in 2006 without ever disclosing any past indiscretions. When all this surfaced she and her husband Donald Trump promised to clear up the matter with pertinent documentation. It was never cleared.
Despite these revelations about her career history, however, Melania seems unlikely to face deportation. Not so for Diva Malenjak. There seem to be in place two distinct immigration standards. Obviously what is good for the goose is not good enough for the gander in Donald Trump's sense of universal justice and fairness for all citizens.
Comey treated in Thuggish Mafia Style by the White House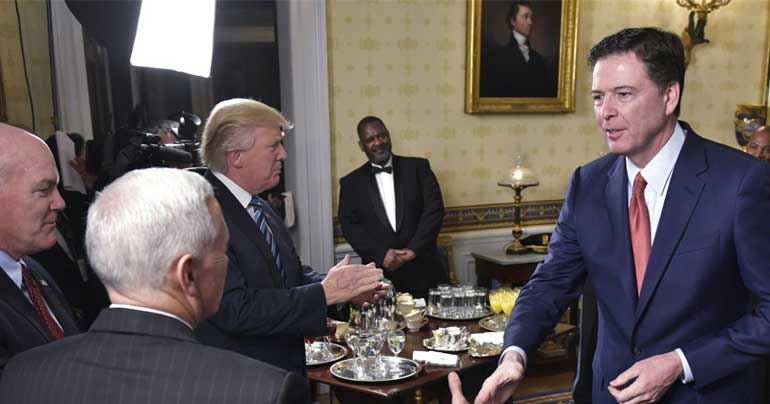 Former FBI Director James Comey is furious at the lack of respect the White House has showed him by the way he was fired, worthy of a Mafia operation, sources confirm.
Trump's Dumb Ideas for Economic Growth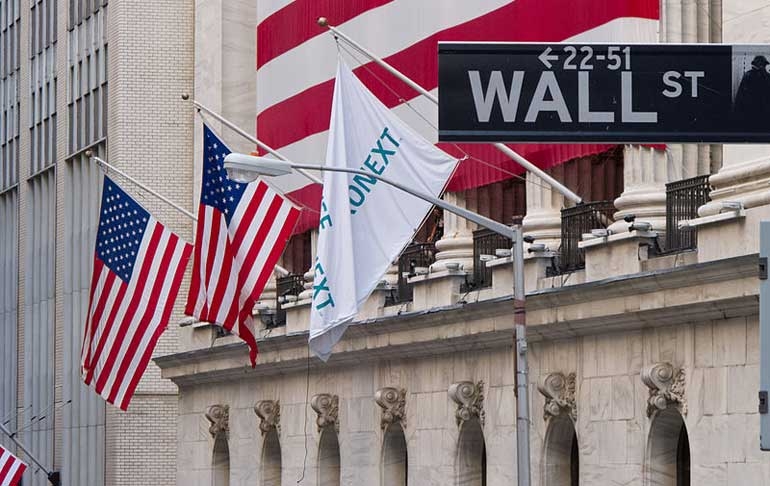 [yt_dropcap type="square" font="" size="14″ color="#000″ background="#fff" ] I [/yt_dropcap]f there's an economic idea that Donald Trump and his economic advisers continually reiterate it is that slashing taxes inevitably leads to economic growth. Let's see how true this idea is.
The Demeaning of the Office of the President
[yt_dropcap type="square" font="" size="14″ color="#000″ background="#fff" ] C [/yt_dropcap]NN has recetnly reported that President Trump's latest anti-media attacks "are beneath the dignity of the office of the President." In an interview with Time magazine, Trump insulted CNN's Chris Cuomo and Don Lemon and criticized MSNBC's Joe Scarborough. He also called CBS late-night host Stephen Colbert a "no-talent guy."