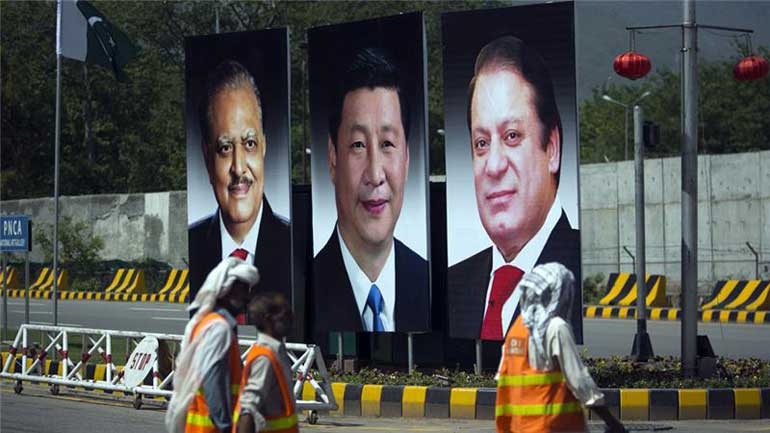 [yt_dropcap type="square" font="" size="14″ color="#000″ background="#fff" ] C [/yt_dropcap]hina, a UN veto power and the Asian giant in aspects, has been making all out efforts to become a super power. That is the reason why the US policy of Asia pivot targeting China (and Russia) did not make any real impact.
China–Pakistan relations began in 1950 when Pakistan was among the first countries to end official diplomatic relations with the Republic of China on Taiwan and recognize the PRC- the communist China. Since then, both countries have placed considerable importance on the maintenance of an extremely close and supportive relationship and the two countries have regularly exchanged high-level visits resulting in a variety of agreements.
Sino-Pakistan relations, since the early 1950s, have been consistent, multi-faceted and span strategic defence, political, economic and diplomatic ties. China considers Pakistan useful in countering India, values its geostrategic position and considers it an important ally in the Muslim world. Bilateral relations have evolved from an initial Chinese policy of neutrality to a partnership with a smaller but militarily powerful Pakistan. Diplomatic relations established in 1950 further grew as the Chinese military assistance began in 1966, a strategic alliance was formed in 1972 and economic co-operation began in 1979. China has provided economic, military and technical assistance to Pakistan and each considers the other a close strategic ally.
Although Indo-China tensions raised the profile of Pakistan-China ties, the economic support of China at the cost of Pakistani relationship with USA increased prospect of better bilateral ties with vigor.
Pakistan has been the top most beneficiary of China's relations with the region, getting maximum military and other economic benefits. Advantages of China include sharing a part of Kashmir with Pakistan as the latter has given a part of Azad Kashmir to China for occupational use. Pakistani and Chinese leaders over the years have pledged robust cooperation in several fields and described their relationship as an "all-weather" friendship.
China supported Pakistan's opposition to the Soviet Union's intervention in Afghanistan and is perceived by Pakistan as a regional counterweight to NATO and the USA.
China supports Pakistan's stance on Kashmir while Pakistan supports China on the issues of Xinjiang, Tibet, and Taiwan. China wants Pakistan to help reduce the tensions with Muslim region in China and to use it to deal with India, an emerging economic power.
Military cooperation has deepened with joint projects producing armaments ranging from fighter jets to guided missile frigates. There is, of course, a level of trust and intimacy between China and Pakistan that comes from the sharing of military and nuclear secrets. China also worked closely with Pakistan to supply weapons, paid for by the United States and Saudi Arabia, to militants fighting the Soviet occupation of Afghanistan from 1979 to 1989.
Today, China has become Pakistan's largest supplier of arms and its third-largest trading partner. Pakistan is China's biggest arms buyer, counting for nearly 47% of Chinese arms exports. Recently, both nations have decided to cooperate in improving Pakistan's civil nuclear power sector.
So much of bilateral ties have evolved to a level of strategic relationship that now maintaining close relations with China is a central part of Pakistan's foreign policy. So much so, the reduced aid from USA in terms of terror goods does not bother Islamabad much, notwithstanding the fact that India pushes USA to harm Pakistani interests. . China says the Gwadar Port will boost Pakistan's, region's economy.
China, seemingly the economic and military backbone of Pakistan, Sri Lanka and Nepal, has been assisting these South Asian nations as a strategy of shoring up the regional support against America's Asia pivot policy that somehow managed to take on board South Asian super power India weaken the Chinese influence in the troubled region.
Bedsides economic ties, China and Pakistan also maintain strong military ties. While Russia has been the top arms supplier to China, Beijing today is clearly Pakistan's top arms supplier, a position until recently held by the USA. Chinese and Pakistani militaries carry out joint exercises and there is continuous exchange of high-level visits demonstrating that relations are robust. The PLA's training establishments are major destinations for the Pakistan military. In September 2014, a flotilla of the PLA Navy ships made a friendly visit to Karachi. These were followed by several other visits of naval ships. At the diplomatic level, both countries cooperate closely at the bilateral and multilateral levels, and take common positions on global and regional issues.
China has extended invaluable cooperation that extends to Pakistani military establishment. It has not only provided weapons and equipment but has also assisted Pakistan in developing a strong a defence industrial capability. The Pakistan Aeronautical Complex, Heavy Industries Taxila, several factories and production lines in the Pakistan Ordnance Factories, maritime projects for the navy and missile factories have been set up with Chinese assistance. In the 1970s and the 1980s, China set up major industrial units like the Heavy Mechanical Complex and the Heavy Forge Factory that helped build Pakistan's intrinsic technological and industrial base.
The proposed $45 billion Pakistan-China Economic Corridor, which has strategic connotations when implemented, should provide a huge boost in transforming Pakistan's economic landscape by linking south, central and western Asia. Development of the economic corridor and the Gwadar port as an energy hub by China are mutually beneficial projects. It will provide China access to the Straits of Hormuz, the Persian Gulf, the Arabian Sea and the Indian Ocean. The economic corridor will link Kashgar in China with Gwadar and open up enormous economic opportunities for both countries.
Chinese President Xi Jinping arrived in Pakistan on 10 April to deepen economic and strategic ties between the two all-weather allies, also holding high-level meetings and unveil several economic projects. There are over two dozen MoUs and agreements regarding nuclear power, the Gwadar port, the Pak-China Economic Corridor (PCEC), energy, trade and investment signed. Again, Xi was to visit Pakistan last year during his South Asia trip to India, Sri Lanka and the Maldives but postponed it due to political unrest in the country with opposition leader Imran Khan staging a protest in Islamabad for alleged rigging in 2013 polls that were won by Prime Minister Nawaz Sharif.
Meanwhile, amid US pivot to Asia and anti-China rhetoric, China also courts Washington. The coincidence of interests between China and the USA is perhaps best illustrated by the fact that indeed it was US drone strikes rather than Pakistani troops that killed Uighur "militant" leaders wanted by China in the Federally Administered Tribal Areas (FATA) of Pakistan.
Since India and Pakistan conducted competitive nuclear tests in 1998, China has also fretted about the possibility of an all-out war between the two. Thus when Pakistan began a border conflict with India in the Kargil region of Jammu Kashmir in 1999, China refused to provide it military or diplomatic support. Significantly, Chinese officials were in regular contact with their US counterparts during the Kargil crisis to ensure both Beijing and Washington delivered the same message to Pakistan about the need to pull back its troops.
China's role in helping Pakistan obtain nuclear weapons and nuclear-capable missiles by supplying technology and expertise—going as far as flying in supplies of highly enriched uranium—to help it keep pace with India's nuclear weapons program. But China has never committed troops on Pakistan's behalf, even during its many conflicts with India. China would like to see the India-Pakistan relationship exist perhaps in a state of managed mistrust.
Pakistan's own stability is uncertain and more importantly, its influence on the restive northwestern autonomous Chinese region of Xinjiang that has a significant majority of Muslim Uighurs who are denied basic freedoms for worship.
Though Beijing has always been willing to use Pakistan to counter India, its support is conditional.
Pakistan played a very important role in bridging the communication gap between China and the West by facilitating the 1972 Nixon visit to China. Of late, USA has been on job in getting China to transfer Pakistani nukes to some "safe place" or dismantle them. White House is eager to seize Pakistan's nuclear weapons as it is creating conditions so that Pakistan continues to slide into instability, never to recover!
Pakistan brought China closer to USA for trade by playing a proactive role, though Washington still wants to contain Beijing. President Barack Obama's presence in New Delhi on India's Republic Day parade and the heavy tilt of Narendra Modi towards aligning his country's policies with Washington created unease both in China and Pakistan. The Chinese worry heightened when President Barack Obama made an unexpected visit to India to witness military parade as part of Indian annual Repulbic Day celebration.
Chinese cooperation with Pakistan has reached economic high points, with substantial Chinese investment in Pakistani infrastructural expansion including the Pakistani deep-water port at Gwadar. Both countries have an ongoing free trade agreement. Pakistan has served as China's main bridge between Muslim countries.
Sun Weidong, the Chinese ambassador in Pakistan, said the rejuvenation of Gwadar Port, a part of the ambitious China- Pakistan Economic Cooperation (CPEC) project, is a long-term initiative and should proceed "step-by-step". The CPEC is a planned network of roads, railways and energy projects linking southern Pakistan, and the Gwadar Port, to China's restive Xinjiang Uyghur autonomous region. Sun billed the Gwadar Port as a project aimed at improving regional and economic cooperation and said it will be a hub connecting the region's land and maritime routes. The project included pipelines to pump oil from ships at the port to the Xinjiang region.
For China, the corridor will help to bolster the development of connectivity in the region and achieve common development and prosperity for all countries, while the corridor will boost economic activity in Pakistan, whose growth rate is expected to be 4.9% this year. In November, the port received its first large shipment of Chinese goods. The corridor will develop Pakistan's ailing economy.
As the CPEC t passes through the Pakistan-occupied Azad Kashmir (PoK), India, which brutally occupies Jammu Kashmir, has raised objection to the project. Indian forces have murdered over 1000, 000 innocent Kashmiris. Gwadar Port occupies a great location, according to experts, because its proximity to the Arabian Sea gives China and Central Asian countries access to the Persian Gulf and the markets of the Middle East. The Gwadar Port is expected to be used by China for its strategic accesses to the Arabian Sea and the Indian Ocean.
Despite all Asia pivot drills in Asia by USA, Beijing's economic and commercial links with the USA are so closely intertwined that it is difficult for either country to disassociate itself from the other. China owes much of its phenomenal economic rise to the opportunity that the American market offered for which Pakistan was responsible. . No other country's consumer market could absorb China's huge manufacturing base.
Unlike Pakistan which approaches foreign policy and relations with foreign nations very casually, China has always taken a position that time is on its side and it has shown extraordinary foresight in handling foreign relations with regional and global powers. India swings the way wind blows. But Pakistan does not enjoy even that privilege.
Today, Islamabad is in a precarious situation as it must take orders from both Washington and Beijing. Islamabad has to be on its guards since secret talks take place between the USA and China on the one hand and India. China realizes American power and its economic and political clout, and would like to retain a cooperative relationship.
As Indian regime now- a – days asks Pakistan to surrender Azad Kashmir to India so that it can have entire Jammu Kashmir. But Kashmiris are fighting for sovereignty and freedom from Indian occupational criminal system.
China-Pakistan relations that are based on mutuality of interests, and are described as a solid rock, seem destined to grow from strength to strength.
Kissinger Again Warns US, China Heading for Armageddon-like Clash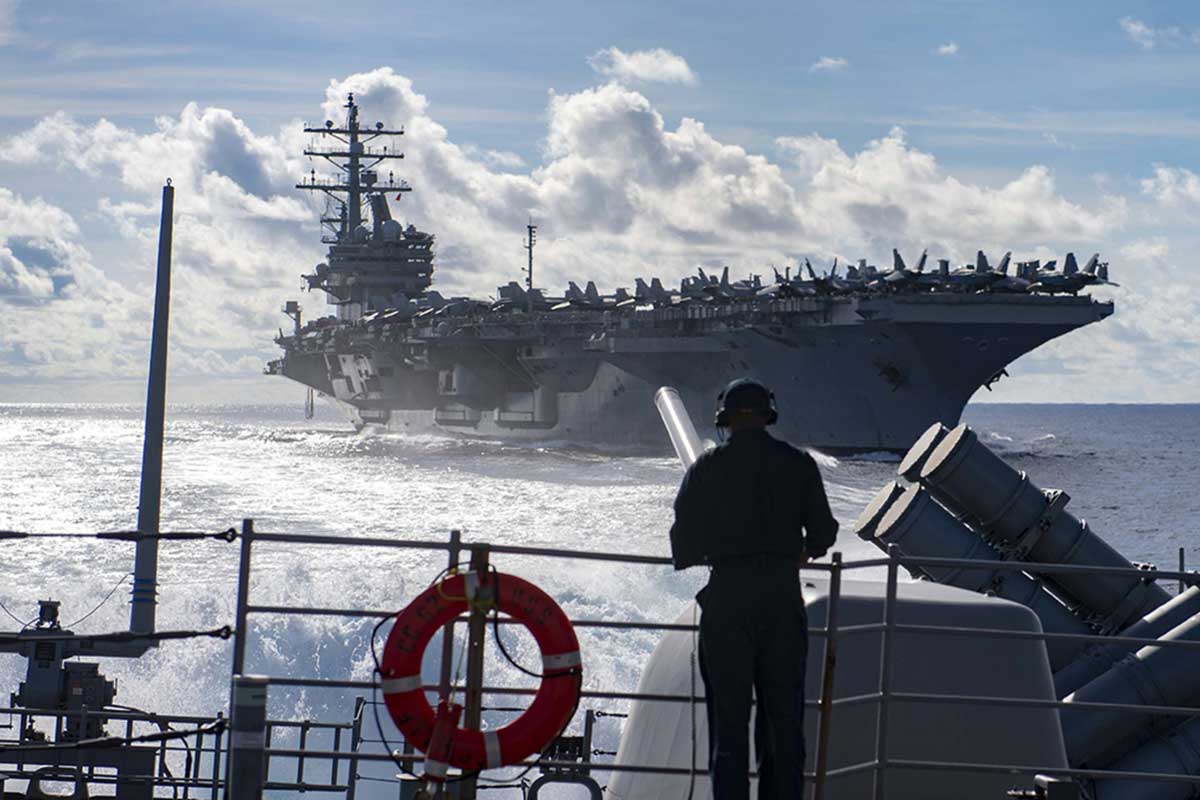 Last week, Henry Kissinger again warned US-China tensions are a threat to the entire world and could lead to Armageddon-like clash between the world's two military and technology giants. Surprisingly, some Chinese are interpreting it as a threat to intimidate China in order to "accept and obey" the US-led world hegemonic order.
***
In January 2015, the peace group CODEPINK dangled a pair of handcuffs in front of the then 91-year old former Secretary of State Henry Kissinger at a Senate hearing. Twelve months later, at the February Democratic Debate Bernie Sanders and Hilary Clinton were seen engaged in a heated duel attacking and defending the acclaimed diplomat respectively. The late writer Christopher Hitchens in his book The Trial of Henry Kissinger warned editors, TV news channel producers and presidential candidates to stop soliciting Kissinger's "worthless and dangerous" opinions. The never ending outburst of enmity on the part of CODEPINK, Sanders and Hitchens was due to Kissinger's role in the brutal killings of thousands of civilians, gang rape of hundreds of female detainees, and alleged slaughtering of over one million people in Vietnam, Cambodia and Laos among countless similar crimes against humanity since the early 1970s.
As documented in "Kissinger and Chile: The Declassified Record," as some 5,000 people were being detained and tortured in Chile's National Stadium, Kissinger told the ruthless Augusto Pinochet: "You did a great service to the West in overthrowing Allende." But Sanders-Clinton "spirited exchange" five years ago, as mentioned above, was not confined in Sanders' words to Kissinger being "one of the most destructive secretaries of state in the modern history" of the United States. Sanders' rare outburst also included Clinton defending her foreign policy mentor – Kissinger – on China. "[Kissinger's] opening up China and his ongoing relationship with the leaders of China is an incredibly useful relationship for the United States of America," Hilary Clinton emphatically pointed out.
Sanders responded disdainfully and berated Clinton for admiring Kissinger. "Kissinger first scared Americans about communist China and then opened up trade so US corporations could dump American workers and hire exploited and repressed Chinese," Sanders had retorted. On the contrary, no one in Beijing either knows or seems interested in the so-called negative traits attributed to the veteran diplomat who is generally known as the most "influential figure in the making of American foreign policy since the end of World War II." As according to Peter Lee, editor of the online China Matters and a veteran Asia Times columnist, the CPC leadership value Kissinger as the "symbol, custodian and advocate" of a US-China relationship that is special.
Professor Aaron Friedberg, author of A Contest for Supremacy: China, America, and the Struggle for Mastery in Asia, described the re-opening of relations with China as Kissinger's greatest achievement. In a review of Kissinger's massive book On China, Friedberg wrote: "Kissinger's six hundred pages on China are an attempt to apply the principles of foreign policy realism to the most pressing strategic challenge of our day." (Emphasis given) However, the approach, taken alone, was far from adequate in anticipating the behavior of an increasingly powerful China on the one hand, and for prescribing an appropriate American strategy to deal with a rising China on the other, Friedberg went on to add.
Since Mao, all successive top Chinese leaders have met with Kissinger one-on-one in Beijing, some even more than once. China's current President Xi Jinping is no exception. In fact, given the deep esteem with which reform era CPC leadership has been embracing Henry Kissinger, the general wisdom in Beijing is President Xi has horned his diplomatic skills by learning well his (Kissinger's) oft-quoted aphorism "you don't go into negotiations unless your chances of success are 85 percent." Kissinger had first met with Xi in 2007, when Xi, as the party secretary in Shanghai, had received the most frequent foreign visitor to China on a visit to the city. When asked for his assessment of the party's new general secretary within days of the 18th party congress in November 2012 by the Wall Street Journal, Kissinger had said "Xi Jinping is a strong leader capable of rising up to any challenge."
In the past four decades of Kissinger-CPC bonhomie, the first decade thanks to Cold War passed off rather smoothly and uneventfully. The second decade ushered in with perhaps the first most serious test for both Kissinger as well as for the US-China relations since the unfreezing of the bilateral ties by Nixon-Kissinger pair in the early 1970s. In June 1989, the CPC rulers used brutal force to crush peaceful student demonstrators at the Tiananmen Square and launched nationwide crackdown on suspected dissidents. Though criticized by the US political elite for "Kowtowing to Beijing" for defending the CPC authorities by saying "a crackdown was inevitable," Kissinger did influence the Bush administration in imposing comparatively mild sanctions while deflecting congressional pressure for tougher action.
In third and fourth decades respectively, unlike during the first two stages, ideology gradually regained initiative over geopolitics in influencing the bilateral relationship. There are mainly two factors for this. First, from 1979 to the end of the last century, China was relatively weaker than the United States both economically and in military technology. Following China's rapid economic growth beginning late 1990s and at the turn of the twenty-first century, a section in the US political elite became apprehensive of China's assertive and highly competitive stance. These concerns soon gave birth to the "China threat theory" which Beijing unsuccessfully tried to pass off as "China's peaceful rise."
The second factor has much to do with the world financial crisis in 2008 which resulted in the beginning of decline of the US economy on the one hand, and the unfolding of the seemingly evident intent of the CPC leadership to "eventually displace the US" and "re-establishing their own country as the pre-eminent power in East Asia." In other words, with Cold War and the Soviet Union both long gone, and China perceived as threatening to soon replace America as the world's number one economy, the communist rulers in Beijing were under no illusion that the ideologically hostile US was plotting "color revolution" to replace the CPC with democratically elected leaders in the People's Republic.
The chilling of US-China bilateral relations during the first year of Obama presidency itself, with China replacing Japan to become the world's second largest economy in 2010 and further hardening of the US stance towards China, and finally the US "pivot to Asia" strategy introduced by the Secretary of State Hilary Clinton – all these were perceived by Beijing as the US "creating political framework for a confrontation with China in order to maintain the global hegemony of American dominance." Even Kissinger was very much aware of the changing stance in Beijing, as is reflected from what he wrote in On China: "China would try to push American power as far away from its borders as it could, circumscribe the scope of American naval power, and reduce America's weight in international diplomacy."
Interestingly, although the most frequent US visitor to China has continued to visit China ever more frequently during the past decade, given the changing nature of polity in both the US and in China – especially the increasing "rivalry" under the Trump administration, it is not incorrect to conclude the Kissinger magic has gradually faded away from the bilateral relationship. It is least surprising therefore last Friday, when the "old friend of China" warned both Beijing and Washington in a speech at McCain Institute's Sedona Forum in France, that their escalating tensions were leading the world towards Armageddon-like clash, the opinionated, vocal Chinese social media reacted with caution. "Kissinger used the so-called end of the world argument to threaten and intimidate China in order to accept and obey the hegemonic order by the United States," a blogger responded.
A commentary in Chinese last week pointed out, ever since Trump launched "all out political war" against China, Kissinger has been in subtle and cunning way warning China to "cooperate" with Washington. The signed article entitled "Kissinger Continues to Scare the Chinese People" stated: "For the past two years or more, Kissinger has been repeatedly saying China must continue to compromise and obey the US hegemony and US-led global order. Otherwise, China will face the danger of World War I-like situation."
To sum up, while calling Kissinger's veiled threat a bluff, a reader posted in the chat room of guancha.cn – one of China's most widely read online Chinese language news platform: the old man is a veteran who, more than anyone in China, has interacted with most number of China's founding leaders. It is therefore his responsibility to explain to the world why most American politicians have failed to co-evolve with China's leaders, Chinese government and with Chinese people? Why has America relentlessly carried on slandering China? Why America has been consistently accusing, vilifying and provoking China? Mr. Kissinger, please answer. Thank you."
Post COVID-19, Can China Emerge as the New Global Power?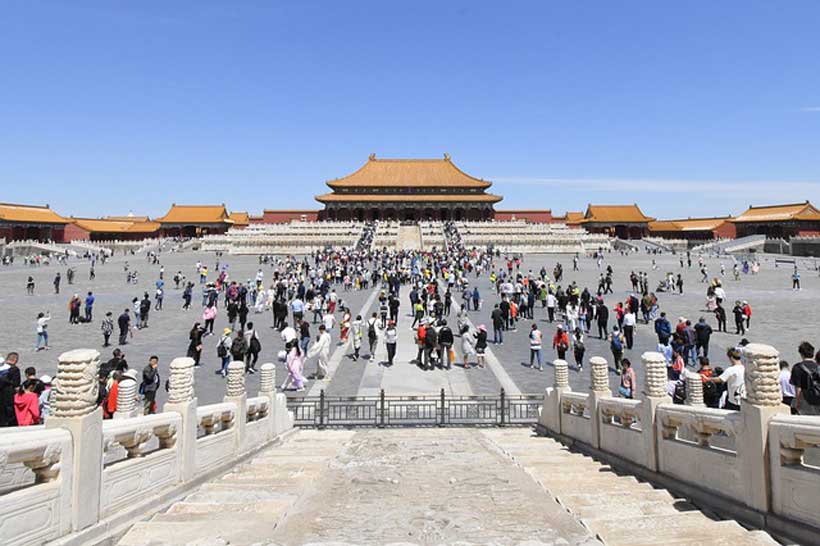 Authors:Makam Khan Daim and Mohammed Seid Ahmed*
There are many unknowns about the virus and that makes it incredibly challenging for every government to wage war against the common enemy. The politically divided United States was not ready for a crisis like such and is already going through a deep political division that is deviating the superpower's attention from leading the world. The United has already left multiple multilateral agreements and organizations that it helped create in the first place Trump administration was running the nation without any clear policy goals. Trump's administration was retreating from world leadership but at the same time reluctant to give up its position as a global superpower. Though the policies of the administration are pulling the US back from years of progress as a global leader. As the world waits for the US leadership in the outbreak of the virus, the administration and supporters downplayed the harsh nature of the virus. The repercussions of failing to contain the virus at an early stage have put the US as the leader in infections and death toll above all the affected countries around the world.
The previous US administration chose to engage in a war of words with China rather than undertakin­g measures to contain the virus at home and be an example to the world. On the other hand, the Asian nations have taken "draconian" measures in the American eyes but were successful in containing the virus more than any country in the world. China's has 102,517 cases with 4846 death, the numbers might be disputable for some, however, figures from democratic countries like South Korea and Japan revealed that the Asian nation has successfully contained the spread of the virus. As of May 2nd, 2021, Japan has 82, 425 with just 1493 deaths, Korea has 123,240 cases with just 1833 deaths according to the latest data compiled by the John Hopkins University of Medicine, coronavirus task force. The US on the other hand, in the same timeframe, has registered a staggering 32,392,667infection cases and 576,722 deaths. Although Chinese figures are disputable the recent reopening of all cities and provinces, indicates that the virus is contained, and things are going back to normalcy.
Power is shifting to the East as many political scientists predicted and China as an Asian superpower is in the final stage of preparations to take the role of global leadership. India is the other Asian nation that can contest China, but India's domestic issues, its relatively weaker economy, and the ever-growing population have been a challenge for the subcontinent to be a serious contestant for China's activities in a global scale. In fighting this pandemic, the US has missed another opportunity to lead the world and take responsibility as a superpower. The administration's adherence to the outdated protectionist policies, that is harming American workers, let alone leading the world in the fight against COVID-19, Trump's denial of the reality and his enablers within the government put the nation in harm's way and has culminated in the death of thousands of Americans.
New Zealand has come out of the battle against COVID-19 as a winner with its early lockdown and strict measures with the extraordinary leadership of Prime Minister Jacinda Arden and her administration. The European nations Italy, Spain, France, and Germany that have been hit hard with the virus are getting a sigh of relief after their worst at the beginning of the outbreak. Their large size aging population have become the victim of the virus, with a series of lockdown and extreme measures they have finally managed to mitigate the likelihood of more deaths related to the virus. Africa to the surprise of lots of people is the last continent that has started to see new cases. Africa's young population under the age of 35 that makes up over 60 percent of the continent's population could have worked in favor of Africans because of the viruses' nature to attack mostly immune compromised and aged population. Nonetheless, the recent increase in testing for instance in Ethiopia is revealing hundreds of cases every day. Now, Ethiopia is reporting 258,062, with just 3709 deaths related to the virus. South Africa and Egypt are among the worst hit countries from Africa, in which the former has reported 1,582,842 cases and 54406 deaths, and the latter reported 228,548 cases with over 43,402 deaths respectively. Although, the death of a single person is painful, with all the indications and data available Africa is surviving this outbreak with fewer casualties. If whether this could be attributed to the nature of the virus or African government's measures is remained to be seen in further researches and reports in the foreseeable future.
The problems that Africa could face if the infection rate increases drastically are dire, given the continent's record in poor healthcare infrastructure, scarce of ventilators, hospital beds, small size healthcare professionals in relative to the population size. Developed countries with advanced technology and healthcare system in place have not been able to cope up with the patients' demand and has been extremely challenging for the government and professionals to fight the virus. It is no brainer the challenges that Africans could face without the infrastructure. Nonetheless, while all the traditional global powers closed their doors and were fighting the pandemic, there is one rising superpower who has emerged to play the global leadership role in the fight with the virus. China has emerged not only as the hotbed for the virus but as a global power who is using the pandemic to project its soft power around the globe and play the role of the so-called "responsible power".
In conclusion, China would be the winner in this epidemic, because of the measures it took and its quasi-leadership in fighting this pandemic using its soft power. It has already lifted the ban in Wuhan and now things are slowly going back to normal ahead of many other countries, which is beneficial for China to survive the economic fallout. Economists are predicting a global recession following COVID-19, but even if that is the case China will not be the biggest loser, United States, Europe, and the rest of the world are. One thing we all learn from this pandemic is that because of our intertwined interests and living by each other there is nothing that the world could achieve today without the cooperation and collective actions. Time will answer the question that will the United States take the lesson, embrace multilateralism again, and get back to lead?
*Mohammed Seid Ahmed, Freelancer(M.Phil International Relations at Zhejiang University, currently based in California, the US)Mohemmed can be reached at mahmedseid89[at]outlook.com
China aims to be a major player in the "celestial domain-space"
Authors: Gao Tian-ya and Wang Li
Finally after seven-decade of earnest struggle, China on April 29 successfully sent into space the core module of its space station, starting a series of key launch missions that aim to complete the construction of the station by the end of 2022.It was reported that the core module, named Tianhe in Chinese referring to "Celestial River", was carried into space by a new-type carrier rocket launched from one of the key Spacecraft Launch Sites located in south China's Hainan Province, overlooking the South China Sea. Technically speaking, the core module separated off the carrier rocket 494 seconds later and entered its planned orbit swiftly. Then as scheduled precisely, its two solar array wings started functioning after smoothly unfolding, signifying a complete success of the launch.
In the wake of the successful launch of the Tianhe core module which is the largest spacecraft China has ever developed, Chinese President Xi Jinping extended warm congratulations and sincere greetings to all staffs who participated in the mission. The construction of the space station and a state-level space lab are the key goals to fulfill the three strategic steps in China's crewed space program and a leading project for building China's strength in science, technology and aerospace. Xi added that the construction of China's space station enters into the full implementation stage, which lays down a solid foundation for subsequent tasks. It is self-evident that after persistent struggle for seven decades, now China is determined to continue moving forward to be one of the most advanced countries in the celestial domain—space.
Many people of the world have been curious in taking an inquiry in why China, which is still a developing country with 1.4 billion people, has consistently and resolutely allocated huge amount of its rare financial and technological resources to its well-known national projects of "Two Bombs (nuclear & hydrogen) and One Satellite (manned space program)" which has finalized the great power status" for China on the world stage. Perhaps, the most concise answer should be that "to complete national rejuvenation by the mid-21st century as China's political mission and people's aspiration."To that end, Chinese leadership since the mid-1950s has been dedicated to this mission. Now after countless trials and tests, the construction of the space station and a state-level space lab is perfectly completed. For sure, as one of China's most complicated space missions so far, the space station features a construction project that requires 11 launches in 2021-2022, including this launch of the core module, two more module launches, four manned missions and four cargo vessel flights.
Chronologically and technologically, China's three-step manned space program can be defined into the first step in 1992 when the world media witnessed Yang Liwei, as China's first astronaut, was sent into space and returned to Earth safely. It's a substantial leap in terms of space exploration and then followed by another launch in 2005 in order to fulfill the mission. The second step was conducted in the 2010s in a series of testing key technologies needed for a permanent space station, including extra-vehicular activity, orbital docking, and in-orbit propellant refueling. The final (third) step is to assemble and operate a permanent crewed space station by 2022, which will mark a new high in China's space technology. According to Bai Linhou, deputy chief designer of the space station at the China Academy of Space Technology (CAST), "the station could support at most six astronauts at the same time. Regular launches of crewed and cargo spaceships will secure a long-term manned presence to carry out in-orbit research and services." It is sure that such a large facility will provide many opportunities for scientific research and technological experiments with a view to understanding of the universe and promoting the development in science, technology and applications concerned.
Even though the great achievements made by China over the past decades, how can it advance towards one of the major players in the space program given the long-term experiences and complete technologies of the United States, Europe, Japan and particularly Russia which has been the leading power in the space field since later the 1950s? To deal with this concern, it is necessary to be aware of three points as follows.
First is the domestic capabilities of China. It is very clear that the Tianhe core module is the largest and most complicated spacecraft independently developed by China. It can support astronauts carrying out different scientific and technical experiments in space in all terms. As the key basis, the next two more modules will be assembled later in orbit to form the complete Chinese space station. What this launch and previously numerous launches of the space missions have approved China's capabilities and potentials to further advance its space program.In effect, China is also pushing forward its lunar exploration of small celestial bodies, referring to the mission's scientific objectives such as probing the surface composition, internal structure and other features of the two targets, and also detecting possible water and organics on the comet and studying the formulation and evolution of the solar system.
Second is the cooperation between China and Russia. From the very beginning of the 1950s, China's space program has been benefitted by cooperation with the former Soviet Union and Europe. Given this, China National Space Administration has invited scientists around the world to participate in the space program, and several countries such as France, Sweden, Italy and particularly Russia have revealed their interests. More impressive is the the announcement that China and Russia has decided to jointly construct a space station on the moon. It is believed that the planned Sino-Russian lunar research base is a microcosm for larger geopolitical moves because the two Eurasian powers aim to change the US-led unipolar world order. As an U.S. expert in space science observed that a lunar research station on the moon jointly run by China and Russia will present America with a challenge it likely cannot pass up this 21stcentury race to the moon.
What Washington really worries is that Moscow—Beijing joint Sputnik program would dent America's reputation as the world's leading technological power. In so doing, it could also give both powers an advantage in what some see as an inevitable race for the Moon's resources. Back on Earth, Sino-Russian station would also further cement what their leaders have described as the high-level strategic partnership. Due to this, it is better for the U.S. to reconsider international collaborations in scientific discoveries in space. Historically, it is during the Cold War that the U.S. and the Soviet Union negotiated the bedrock of international space law. Today, however, our actions in space are mirroring our divisions on Earth. While the U.S. charts one path alongside it' partners via the Artemis Accords, the plans to develop a Chinese-Russian International Lunar Research Station continues a burgeoning trend of building an alternative security system, as Graham Allison argued.
In sum, considering the global issues ahead, the international cooperation in the outer space and on the earth as well is one of a few mechanisms which succeed in decreasing tensions in geopolitics, and probably serves as the best example of global cooperation for the good of world community. This is what China has advocated for creating an international community of shared future in which China aims to play a major role in both the celestial domain and on the earth.