In the Era of Post-Truth Trump's Base no longer trusts in Facts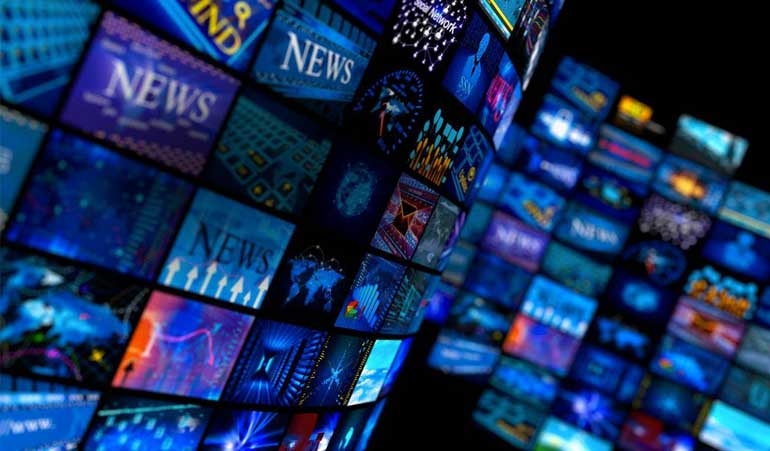 [yt_dropcap type="square" font="" size="14″ color="#000″ background="#fff" ] E [/yt_dropcap]normous majorities of Trump's voters believe the news media regularly publishes false stories. Even bigger majorities of them believe the news media's falsehoods are a bigger problem than the Trump administration's falsehoods are, while only small fractions think the administration lies regularly.
Amid increased press scrutiny of Trump's falsehoods and failings, do Trump's assaults on the media — and the related widespread belief among Trump voters that the media regularly produces "fake news" stories — further bond them to Trump and make them more likely to believe he's succeeding?
Possible, just note this finding from a recent poll of Trump's voters: Nearly nine in 10 respondents (88%) said that media criticism of Trump reinforces that the president is on the right track, and the same percentage agreed with Trump's assertion that the press is "the enemy of the American people."
The Post fact-checking team documented more than 400 false or misleading statements as of Day 91 of Trump's presidency. Other administration members have taken their cues from this, particularly press secretary Sean Spicer, who set the tone early on by lying about Trump's inaugural crowd size and accusing the press of falsely diminishing it. Yet to Trump voters, not only does this reality not exist at all; such critical media scrutiny of him and his administration also is a sign that he's doing something right — that he's on their side, and the news media is the enemy. But facts are stubborn things as John Adams used to quip.
Still, it's hard to avoid the conclusion that Trump is accomplishing one of his key goals. In the minds of his voters, at least, his project to obliterate shared agreement on the legitimate institutional role of the media in informing the citizenry proceeds apace. But that is not the case for the overall poll of all Americans. As it is, fifty percent of Americans think Trump is "failing" to bring needed change to Washington, while only 43 percent believe that he is succeeding. And 45 percent approve of his job performance, vs. 48 percent who disapprove. That's actually somewhat better than other polls: Gallup now has Trump at 39 percent, and the average of polls has him at 43 percent. He is obviously under water.
But the most amazing achievement of Trump's post-truth world is this: Trump has managed to get the American people to stop paying attention to the Russia probe and has distracted GOP voters from the topic by persuading them that former president Obama wiretapped his phones.
The core Trump principle about truth is that a lie is as good as the truth as long as you can get your base to believe it. Now, given the basic emptiness of Trump's presidency so far, it can be logically argued that his greatest achievement is that he is still standing there, making pronouncements and signing executive orders as if they meant anything and moving about now here, now there, without a discernible clear plan. It appears that he counts as a victory every day he can postpone his final reckoning with Russia. It resurfaced yesterday with the testimony in Congress of the FBI director. Some big distraction must be in the offing. Stay tuned for more follies.
Comey treated in Thuggish Mafia Style by the White House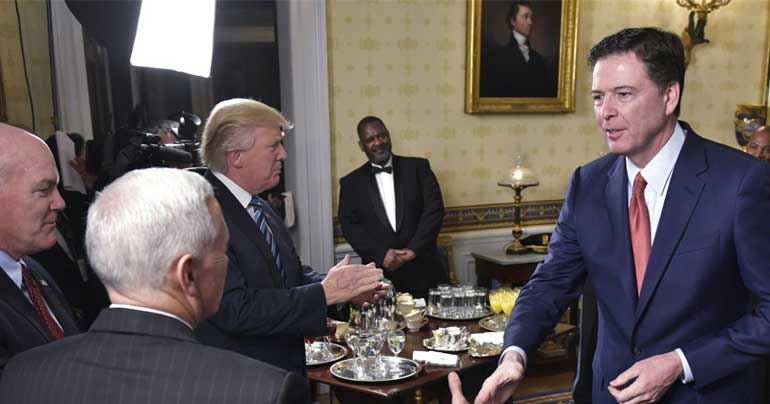 Former FBI Director James Comey is furious at the lack of respect the White House has showed him by the way he was fired, worthy of a Mafia operation, sources confirm.
Trump's Dumb Ideas for Economic Growth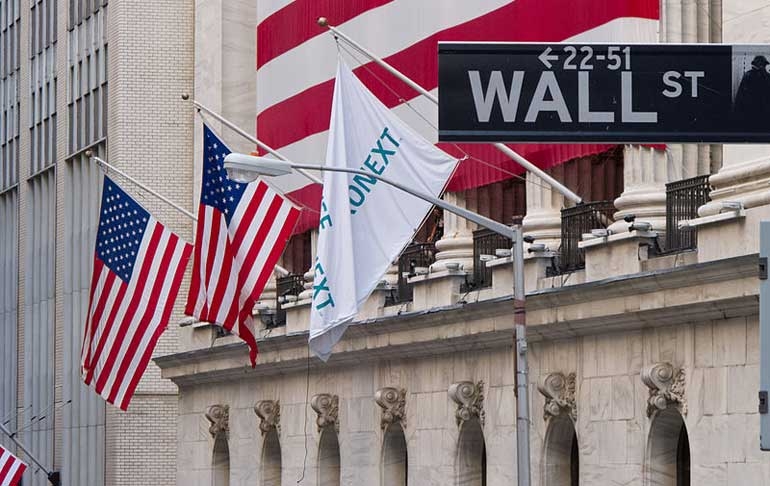 [yt_dropcap type="square" font="" size="14″ color="#000″ background="#fff" ] I [/yt_dropcap]f there's an economic idea that Donald Trump and his economic advisers continually reiterate it is that slashing taxes inevitably leads to economic growth. Let's see how true this idea is.
The Demeaning of the Office of the President
[yt_dropcap type="square" font="" size="14″ color="#000″ background="#fff" ] C [/yt_dropcap]NN has recetnly reported that President Trump's latest anti-media attacks "are beneath the dignity of the office of the President." In an interview with Time magazine, Trump insulted CNN's Chris Cuomo and Don Lemon and criticized MSNBC's Joe Scarborough. He also called CBS late-night host Stephen Colbert a "no-talent guy."