USA Shooting Itself In Foot With Sanctions Against Eurasia
[yt_dropcap type="square" font="" size="14″ color="#000″ background="#fff" ] T [/yt_dropcap]he U.S. Treasury Department and Legislature are not doing average Americans any favors by blacklisting, alienating, and sanctioning other oil/gas-rich, wealthy nations in Eurasia having burgeoning economies at the behest of their International Central Banker masters.
If average Americans could visit the sprawling countries of Eurasia, including Russia, Kazakhstan, Azerbaijan, Georgia, Armenia, Turkey, China, and other nations, they would quickly surmise that those nations are literally drenched in oil, gas, minerals, and natural resource wealth which is literally just begging to be developed and marketed in the international stream of commerce.
Brand new buildings, with the latest advances in structural and physical ingenuity, dot the landscape of these nations, being commissioned and put up by the latest geniuses who brought us the towers in Dubai and other fabulously wealthy nations in the East, while the infrastructure and architecture of the United States and Great Britain lay in self-pleased antiquity and junky comparison.
The United States has always been a nation of progress, ingenuity, discovery, wonder, and periodic renewal in almost each and every capacity for growth and development, but for some reason, the kernel of genius and wisdom so carefully inserted into the U.S. Constitution and Bill of Rights by the Founding Fathers has been subverted and stifled by the International Central Bankers and their minions within the Executive, Legislative, and Judicial Branch, as well as its lapdog corporate Mainstream Media, to literally prevent and paralyze America from joining in this absolute financial and economic boom currently underway in Eurasia.
Even though the United States has the most advanced technological abilities to fully assist and help develop the natural resources and markets of all of the countries that the short-sighted and idiotic U.S. Treasury Department on its own is waging a "sanction war" against, American corporations and its employees are being held back and kept out of the loop by various members of the U.S. Government itself, who are often shareholders and members of the Board of Directors of those foreign companies from Eurasian nations, who are in fact, making a "killing" on these new and emerging and developing markets going on right now.
The stench and sickness of hypocrisy in denying the American citizenry the boons and benefits of this newfound wealth and natural resource prosperity by their U.S. Treasury masters with idiotic and counterproductive sanctions is truly mind-boggling, while these governmental economic suppressors continue to take part in and financially benefit, through their own corporate and international cronyism, in these burgeoning industries.
These idiots within the U.S. Treasury Department, using their half-educated nimrods within the U.S. Congress and Senate, continue to pump out international economic stifling sanctions, seemingly 24 hours a day, 7 days a week, 365 days per year, under the idiotic appellation and specious banner of "combating international Islamic terrorism," against certain nations which, if the USA actively encouraged trade and friendly relationships with, would yield untold and limitless bountiful economic fruit to all segments of the U.S. economic sector and its people, but again these "harbingers of doom" working within the U.S. Government would rather deprive their fellow American citizenry while all the while having one foot in the Eurasian economic door through their international relationships overseas.
And "international Islamic terrorism" has also been revealed to be simply a disruptive "boogeyman" created, funded, armed, trained and dispatched by our friendly neighborhood International Central Bankers and their equally stooge-like Intelligence Services for precisely this purpose, to foment conflict, division, and provocation so that they can use variously selected, idiotic, and shortsighted world leaders to sanction, embargo, invade and terrorize other world nations not towing the proverbial line of their international and global agenda.
For example, in Azerbaijan, Georgia, Kazakhstan, and other oil/gas rich nations, we are constantly repressing and sanctioning integral nations such as Iran, Russia, Syria, Belarus, Balkans, China, Kyrgyzstan, Venezuela, and scores of other nations who are being idiotically alienated and provoked with financially crippling U.S. embargoes and sanctions, instead of enjoying full diplomatic relations in the spirit of working together, thus hitting all Americans directly where it counts the most – in their pocket book.
George Washington, in his Farewell Address, stated that "it is our true policy to steer clear of permanent alliance with any portion of the foreign world."
Thomas Jefferson, at his Inauguration, pledged "peace, commerce, and honest friendship with all nations-entangling alliances with none."
It is quite striking when one of our most powerful and wealthy American companies, Boeing, can not even sell its passenger airplanes to a country like Iran, potentially making trillions of dollars and creating hundreds of thousands of high-paying U.S. jobs, just because a handful of disloyal and crony members of the U.S. Treasury and their minions in the U.S. Legislature carry out their bidding and prevent them all from doing business, thus driving this massively lucrative business and jobs creation directly into the hands of Airbus, Europe's number one passenger airline company, to the tune of trillions of dollars in current and future revenue.
But this is only one example out of thousands of U.S. Corporations and Foreign Nations that they target.
But our counterproductive sanctions and embargoes against so many different nations, under the dubious guise of "terrorism," rather than through direct problem solving, conflict resolution, and resolute negotiation procedures through diplomacy and communication, are having the ultimate and pernicious effect of leaving America in the economic and financial dirt, while augmenting and increasing the economic and logistical development of the nations (and their friends) that we are targeting.
However this might be the grand game and goal of the International Central Bankers in their international economic chess game, in the first place.
Economic Growth in Gulf Region Set to Improve following a Weak Performance in 2017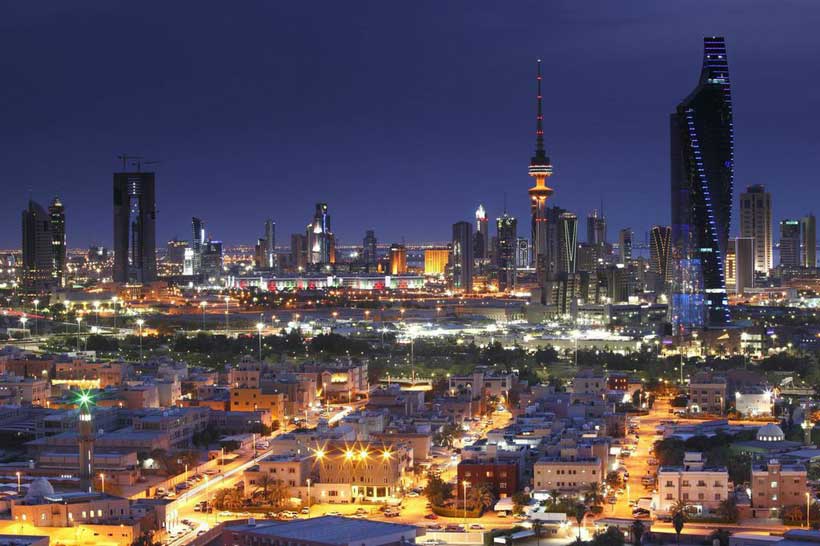 The Gulf Cooperation Council (GCC) region witnessed another year of disappointing economic performance in 2017 but growth should improve in 2018 and 2019, according to the World Bank's biannual Gulf Economic Monitor released today in Kuwait.
The region eked out growth of just 0.5% in 2017 – the weakest since 2009 and down from 2.5% the previous year. The GCC region's economies experienced flat or declining growth as lower oil production and tighter fiscal policy took a toll on activity in the non-oil sector. External debt issuance continued to rise to help finance large fiscal deficits.
Economic growth is expected to strengthen gradually, helped by the recent partial recovery in energy prices, the expiration of oil production cuts after 2018, and an easing of fiscal austerity. The World Bank expects growth to firm to 2.1% in 2018 and rise further to 2.7% in 2019. Growth in Saudi Arabia is expected to rebound close to 2% in 2018-19 and to strengthen similarly elsewhere in the region.
"Policy attention is shifting towards deeper structural reforms needed to sever the region's longer-term fortunes from those of the energy sector," said Nadir Mohammed, World Bank Country Director for the GCC. "While the recent increase in oil prices provides some breathing space, policy makers should guard against complacency and instead double down on reforms needed to breathe new life into sluggish domestic economies, to create jobs for young people and to diversify the economic base. Any slippage could negatively impact the credibility of the policy framework and dampen investor sentiment."
Looking forward, there are several downside risks that may weigh on activity. Lower than expected oil prices could exert pressure on the OPEC producers to extend or deepen their production reduction agreement and dampen medium-term growth in the GCC countries.
Although fiscal and current account balances are improving, the region continues to face large financing needs and remains vulnerable to shifts in global risk sentiment and the cost of funding. Geopolitical developments and relations within the region could slow growth prospects. Slippage in the implementation of country reform plans arising from weak institutional capacity will rob the GCC of the benefits of fiscal adjustment and of deeper structural reforms that aim to diversify their economies.
Over the longer term, the enduring dominance of the hydrocarbon sector in the GCC economies argues for the vigorous implementation of structural reforms.  The terms of trade shocks in 2008-09 and in 2014-16 barely dented the dominance of the hydrocarbon sector in the GCC, with the bulk of the adjustment so far driven by spending cuts rather than the emergence of other traded sectors.
Structural reforms should focus on economic diversification, private sector development, and labor market and fiscal reforms. The GCC states' long-term ambitions are articulated in various country vision statements and investment plans, and aspire to build competitive economies that utilize the talents of their people.
Implementing these structural transformation programs requires continuing political commitment from the GCC governments.
Saudi Arabia has shown considerable leadership in this regard: the 12 "vision realization plans" associated with its Vision 2030 aspirations aim to significantly transform the economy over the next 15 years by lifting the private sector share of the economy from 40 to 65% and the small and medium enterprise contribution to GDP from 20 to 35%.
"Transforming from an oil-dependent economy to a self-propelled, human capital-oriented one requires some fundamental changes in the mindset; some also call this a new social contract," said Kevin Carey, Practice Manager at the World Bank.  "GCC countries do not need to discard their existing social contracts but rather to upgrade them to reflect new realities of low for long oil prices, increasing global competition and the long-term threats from technological and climate change."
As with other Arab countries, the GCC states also face sustainability, equity and welfare challenges related to their pension systems. These issues need to be addressed urgently to prevent any negative impact on economic growth, fiscal sustainability, and labor market stability.
Among the potential solutions that could help improve pension outcomes, the Gulf Economic Monitor underscores the importance of improving efficiency by reducing the prevailing fragmentation in many of the GCC pension systems; making access and contributions as simple and systematic as possible through the strengthening of ID and IT systems and the capabilities of pension administration bodies; and strengthening the governance of pension institutions. If GCC countries wish to attract global talent, they will also need to consider potential solutions for expatriates that help to meet their long-term pension and financial security needs.
Poland: Build on current economic strength to innovate and invest in skills and infrastructure
Poland's economic growth remains strong. Rising family benefits and a booming jobs market are lifting household income while poverty rates and inequality are falling, says a new OECD report.
In its latest Economic Survey of Poland, the OECD encourages policy-makers to build on the country's current economic strength and social progress in order to tackle major remaining challenges. To sustain rising living standards Poland has to develop its capacity to innovate and invest in skills and infrastructure, as is acknowledged in the government's Strategy for Responsible Development. The report says that the level of expenditure on research and development, despite recent welcome rises and tax incentives, remains weak. Vocational training suffers from limited business engagement which is hindering many of the country's plentiful small enterprises from modernising and improving productivity.
Poland is also ageing rapidly. The working age population is projected to decline markedly over the coming decades. The lowering of the retirement age risks increasing poverty among the elderly, particularly women, says the OECD. Women often have patchy career paths and their retirement age is now set to remain unusually low. Workers should be made aware of the benefits of working longer for their future pension income, the report says.
Despite efforts to improve childcare, it remains insufficient and expensive, especially in rural areas. More investment in childcare is required as part of a range of measures to help combine work and family life and strengthen the number of women in employment.
Presenting the Survey in Warsaw, OECD Deputy Secretary-General Mari Kiviniemi said, "Poland is in a strong position. A dynamic job market together with the Family 500 + programme has helped make economic development more inclusive. Many people now benefit from new opportunities and rising incomes."
"The time is ripe to ensure that living standards continue to rise. Strengthening innovation, improving infrastructure and investing in skills will be crucial. With rising labour and skills shortages, many employers now realise how important it is to invest in training. The government must seize this opportunity to engage with them."
Measures to improve tax compliance have succeeded in shrinking the public deficit despite higher spending on social benefits. But more resources – or shift in how they are used – will be needed to raise  spending in priority areas such as public infrastructure, healthcare and higher education and research.
Limiting reduced VAT rates, increasing environmental taxes and giving a stronger role to the progressive personal income tax would raise additional revenue while contributing to more equity and a greener environment.
Plans to reform higher education and improve research excellence and industry-science co-operation are welcome, the report says. The general health status of Poles and access to healthcare are very unequal, while environmental quality is below the average of OECD countries. Tax rates on air and water pollution and on CO2 emissions are low and many environmentally harmful fuel uses are exempt from taxation. Raising environmental taxes would provide stronger incentives to replace ageing coal-intensive equipment with greener alternatives.
A clear immigration policy strategy is also needed to better monitor integration of foreigners in line with labour market needs, the protection of their rights and their access to education and training.
A Sustainable Recovery In Gaza Is Not Foreseen Without Trade
Gaza has seen conditions steadily deteriorate over the last two decades, leading to collapsing of the economy and basic social services. While additional cash inflows are urgently needed to bring relief to the difficult living conditions, a lasting recovery depends on a concerted strategy to revive the Gaza economy through access to external markets and expansion of commercial activities.
A new World Bank report explores the nature of the rapid decline of the socio-economic conditions in Gaza and identifies what is needed to unlock sustainable growth. The report will be presented to the Ad Hoc Liaison committee (AHLC) on March 20, 2018 in Brussels, a policy-level meeting for development assistance to the Palestinian people.
"While additional aid is needed to provide humanitarian relief in the short term and ease the fiscal stress, it cannot continue to substitute for long term measures," said Marina Wes, World Bank Country Director for West Bank and Gaza. "Serious commitments by all parties are needed to spur growth and jobs by putting in place the right conditions for a dynamic private sector. Without addressing the constraints, Gaza will continue to suffer with a heavy toll on its population," she added.
Donor aid is urgently needed in the short-term to address the recent liquidity squeeze and improve dire humanitarian conditions.
Recent economic data revealed a drop in Gaza growth from 8 percent in 2016 to a mere 0.5 percent in 2017 with almost half of the labor force unemployed. The drop is attributed to a decline in inflows that has weakened reconstruction activity and led to a sharp decline in the income of a quarter of Gazans.
Access and quality of basic services such as electricity, water and sewerage is rapidly deteriorating and posing grave health risks. An additional destabilizing factor is the possible cuts to UNRWA funding – one of the main providers of jobs and services in Gaza. In fact, the cuts could risk income loss to 18,000 staff, and even more when counting their dependents.
Additional aid will be needed to avoid financial exacerbations. The potential reconciliation with Gaza, a positive for the territories overall, could increase the expected financing gap for 2018 from USD440 million to USD1 billion. Measures proposed by the Palestinian Authority will not be enough to close the gap and it will resort to domestic sources of financing including debt from local banks and arrears to the private sector and the pension fund. This could eventually choke the economies of both the West Bank and Gaza with negative consequences on suppliers, banks and ultimately growth and tax generation.
In the long term, aid will not be able to provide the impetus for growth, nor can it reverse Gaza's de-development. The current market in Gaza is not able to offer jobs and incomes leaving a large population in despair, particularly the youth. Gaza's exports are a fraction of their pre-blockade level and the manufacturing sector has shrunk by as much as 60 percent over the last twenty years. The economy cannot survive without being connected to the outside world.
Any effort at economic recovery and development must address the impacts of the current closure regime. Minor changes to the restrictive system currently in place will not be sufficient. Proposed projects to increase the supply of water and electricity are extremely welcome, but unless there is an opportunity to boost incomes through expanding trade, the sustainability of these investments will be in doubt.
The report highlights necessary preconditions for a sustained economic recovery in Gaza. They include a private sector that can compete in regional and global markets and increase its exports of goods and services. Required actions include relaxing the dual use restrictions, streamlining trade procedures at Gaza's commercial crossing and rebuilding trade links with the West Bank and Israel.  Effective governance systems and institutional strengthening under the Palestinian Authority's leadership are also key for a sustainable recovery.
Donors can also help by offering innovative financing instruments that can mitigate risks holding back transformative investments by the private sector in Gaza.