Intercultural Dialogue reflected in Nakhchivan's Cultural Monuments
[yt_dropcap type="square" font="" size="14″ color="#000″ background="#fff" ] U [/yt_dropcap]nder the patronage of the President of Azerbaijan H. E. Mr. Ilham Aliyev, Baku will be hosting the 4th World Forum on Intercultural Dialogue on May 5-6, 2017. The topic of this year's Forum is: "Advancing Intercultural Dialogue: New Avenues for Human Security, Peace and Sustainable Development;" it is being organized in cooperation with UNESCO, UN Alliance of Civilizations and other prestigious international organizations.
As many influential international delegations will be visiting the Azerbaijani capital city of Baku; after the closing ceremony of the 4th Forum they ought to undertake a visit to the Autonomous Republic of Nakhchivan, the westernmost province of Azerbaijan, which is an important landmark that uniquely depicts many developmental stages of human history, with monuments that reflect an elevated level of intercultural dialogue in the Eurasian landmass and beyond. While Nakhchivan has been facing a heavy Armenian economic blockade for over two decades, its government under the leadership of Nakhchivan's Chairman of Supreme Assembly, the Honorable Vasif Yusif oğlu Talibov, has made important improvements, accomplishments towards the restoration of historical and cultural monuments in this region of Azerbaijan. Indeed, immediately upon their arrival, international dignitaries will find Nakhchivan to be worth the visit, after experiencing the majestic beauty of: the Momuna Khatun tomb (Mausoleum); the Garabaghlar tomb and the tomb of Yusif ibn Kuseyir.
The Momuna Khatun tomb (mausoleum) is a historical and architectural monument built in the city of Nakhchivan by Ajami Abubakr oglu Nakhchivani, the founder of Azerbaijani school of architecture and a very influential scholar to various European architecture schools.
The Momuna Khatun tomb, is a magnificent monument of Azerbaijan's national architecture and a pearl of Eastern cultural monuments and architecture design. It was built in the Western side of Nakhchivan in 1186 and Shamsaddin Eldaniz, the founder of Azerbaijan's Atabaylar State, gave the order to erect this monument above the tomb of his wife, Momuna Khatun. Its construction was finished by Mahammad Jahan Pahlavan, the son of the ruler, in April 1186.
At the top of this monument is written in Cufic inscription: "We pass away but only the wind is left behind us. While we die only labor and works remain as a gift." The total height of the monument is 34 meters, later its cover of 8 meters tall was destroyed. This tomb consists of an underground (vault) and of high rising walls covered by rare works of art where overwhelming light blue contours make this cultural monument an architecture masterpiece where intercultural dialogue and historical treasures are softly intertwined.
According to M. V. Alpatov, a distinguished art historian: "The Momuna Khatun tomb in Nakhchivan is a monument of rare beauty;" it profoundly reflects the main theme of Nizami Ganjavi's book entitled "Layla and Majnun."
The Garabaghlar tomb is a historic and architectural monument of the Middle Ages located in Garabaghlar village of Kangarli region, it is an invaluable cultural treasure that has been recently restored and polished. In addition to the tomb there are the remnants of a double minaret and a religious building in the nearby courtyard.
The double minaret structure was built at the end of XII century and concluded at the beginning of XIII century; however, the head arch joining the minarets was added in the XIV century. This monument was built by Hulaku Khan to honor his wife Guti Khatin. In the oval shape placed on top of the minaret is written in Arabic: "The sign of God is Guti Khatin, and Turkmen."
The walls shaping a structure of twelve angles over ground were built of stones and its dome was built with locally baked bricks. The outside layers of the Garabaghlar Tomb walls are decorated with inscriptions and geometric ornaments covered with red and turquoise glazed bricks; that are awaiting international visitors to appreciate and immerse into the depths of Nakhchivani culture, an important cornerstone in the Azerbaijani heritage of multicultural dialogue and religious tolerance. The content of these inscriptions is: "there is one God, but God's follower is Mohammad," it is written vertically several times inside this monument, which has four head arches (covered with blueish glaze and decorated with geometrical and botanical designs) and contains many phrases written in Naskh calligraphy. This cultural monument was built by Ahmad Ayyub oglu Hafiz Nakhchivani, the designer of Barda tomb, who has been very influential to the French architecture school in the XI Century.
Nakhchivan is the land of prophet Noah, an important figure of Islamic culture that has been at a center stage of Mesopotamian literature, Sumerian and Ancient Greek religious scriptures.
Another unique monument is the Tomb of Yusif Kuseyir Oglu, an architectural landmark in the city of Nakhchivan. It is situated in the avenue of Khiyabani, locally known as the dome of Atababa. This monument was restored at the beginning of XX Century. The monument consists of a well maintained underground vault and an aboveground tower shape section.
The aboveground section of the monument is octagonal inside and outside. The thickness of the walls is 80 cm and it was built by baked bricks (with the size of 20x20x4,5cm).
It has a prism shape with a pyramid shape outside and spherical dome inside. It is truly a rare structure of double dome that has reached our time. The tomb of Usif Kuseyir Oglu is the only monument in the Caucasus region thanks to its characteristic tower shape and architectural features that are intertwined together with cultural influences and religious art work.
There is no doubt that international delegations to the Fourth World Forum on International Dialogue will find a source of inspiration and bolster their knowledge in intercultural dialogue by feeling the pulse of Azerbaijani history in Nakhchivan.
Spiritual revival day: Reception to mark International Day of Nowruz in Beijing
On 21 March, a reception organised by the SCO Secretariat took place on the occasion of International Day of Nowruz, spring festival.
Nowruz is an international holiday that has been celebrated for thousands of years by people living in various countries covering the large territory from the Balkans and South Caucasus to Central and South Asia, as well as Russia and Western China. Nowruz signifies the revival of nature, love and triumph of life together with the expectation of a good harvest. According to an ancient legend, it also announces the dominance of light over darkness and warmth over chilliness.
From the very beginning of the reception, people could plunge themselves into a festive mood typical of spring feeling fresh and experiencing an atmosphere of the awakening and dawning of nature. Guests were welcomed with bright spring flowers and had an opportunity to see an exhibition of national arts and crafts. A bowl with sprouted wheat stood in the centre of the hall. Its bright emerald green colour symbolised the rebirth of the earth.
When the impressive sounds of the karnay, a Central Asian wind instrument, announced the beginning of the official reception, SCO Secretary-General Rashid Alimov cordially greeted the guests and reminded them that leaving the Northern Hemisphere and crossing the equator on the vernal point, the Sun annunciates the advent of the long-awaited spring.
"Today is International Day of Nowruz. For already three thousand years it has united millions of people on the planet by its intransient spiritual values and lofty aspirations. On this day, as on no other, people derive strength and inspiration in bonding with nature, and unite with a view to transforming their homes and world around them and asserting in it tolerance and creativity, mutual respect and mutual understanding," Rashid Alimov said, adding: "International Day of Nowruz invites people to live in harmony with nature, strengthen goodwill, build reliable bridges of friendship and cooperation, develop and enrich dialogue of cultures and civilisations, and work together for a safe and prosperous future, which fully meets the principles of the Shanghai spirit."
Mr Alimov noted that representatives not only from the SCO friendly family but also from many countries and continents gathered in the festive hall. "This is the best reflection of the main mission of International Day of Nowruz — to unite people for the sake of peace and preserve our planet for future generations, for the prosperity of all nations on our planet," said Mr Alimov and invited everyone to turn over a new leaf in their relations.
Warm words spoken by the SCO Secretary-General were followed by video greetings from ambassadors extraordinary and plenipotentiary of the SCO member states, the special representative of the Chinese Government in the SCO, and the team of the SCO Secretariat.
Lively music and dances that represent nations of the "SCO family," showcasing of fashionable clothes, various different sorts of food and culinary delicacies typical of Nowruz added to the general spring atmosphere of this event.
A large-scale photo exhibition the theme of which was the SCO International Marathon, which was held in Kunming (Yunnan Province, China) on 31 December 2017 was very much enjoyed by everyone.
More than 400 guests attended the reception marking International Day of Nowruz in Beijing, including ambassadors and representatives of diplomatic missions in China, as well as prominent public figures, scientists, journalists, business people and cultural representatives.
In September 2009, Nowruz was included into UNESCO's Representative List of the Intangible Cultural Heritage of Humanity.
On 23 February 2010, the UN General Assembly announced 21 March International Day of Nowruz.
Traditionally, the SCO Secretariat organises receptions to mark New Year according to the Gregorian calendar, Chinese New Year according to the Lunar calendar, and International Day of Nowruz.
Building intercultural competences in Costa Rica
In cooperation with the Ministry of Culture and Youth of Costa Rica, Parque La Libertad, the Costa Rican National Human Rights Institution and the Spanish Cultural Centre in Costa Rica, UNESCO conducted the third pilot of the UNESCO Manual on Intercultural Competences based on Human Rights in San José, Costa Rica, from 7 to 9 March 2018.
Building on the previous pilot sessions in Bangkok, Thailand, and Harare, Zimbabwe, the Costa Rican pilot provided an additional opportunity to test the manual's adaptability and effectiveness in different contexts, both from the perspective of facilitation, and with regard to its ability to build individual capacities for intercultural dialogue and understanding.
Over the course of three days, UNESCO led a training of trainers session with national authorities, local NGO leaders, educators and other community leaders, as well as two pilot sessions – facilitated by the newly trained local personnel – with over 70 participants from a broad cross-section of Costa Rica's population. The pilot sessions included a particular focus on indigenous groups, and community-level work for youth-focused violence prevention.
Ms Viviana Boza, Vice-Minister of Youth from Costa Rica, opened the proceedings, highlighting "the importance of this collaboration which allows us to enhance our comprehension of the   cultural differences and challenges facing Costa Rica to advance the resolution of intercultural and intergenerational conflicts".
Against the backdrop of growing cultural diversity and intercultural interaction within the sub-region, the methodology proposed in this manual provides an accessible activity based on story-telling to bring people together to reflect upon their differences and challenge their preconceptions. It provides a unique opportunity for participants to improve their capacity for empathy, tolerance, listening and understanding, and therefore reflect on sources of conflict and misunderstanding.
Indeed, given the serious global challenges facing humanity in the 21st century, learning how to live together is an imperative for advancing sustainable and inclusive development. To this end, learning to be intercultural competent – in other words, having the skills needed to enhance connections and understanding across difference – is essential.
The lessons learnt from this pilot session will inform final adaptions to the manual to maximize its relevance once publically released, including within the Latin American and Caribbean context. It also contributed to the building of a strong foundation of trained facilitators to help mobilize the manual's wide dissemination and use following its expected publication before the end of 2018.
Ballet and Opera Set Sail With Silversea in 2018 and 2019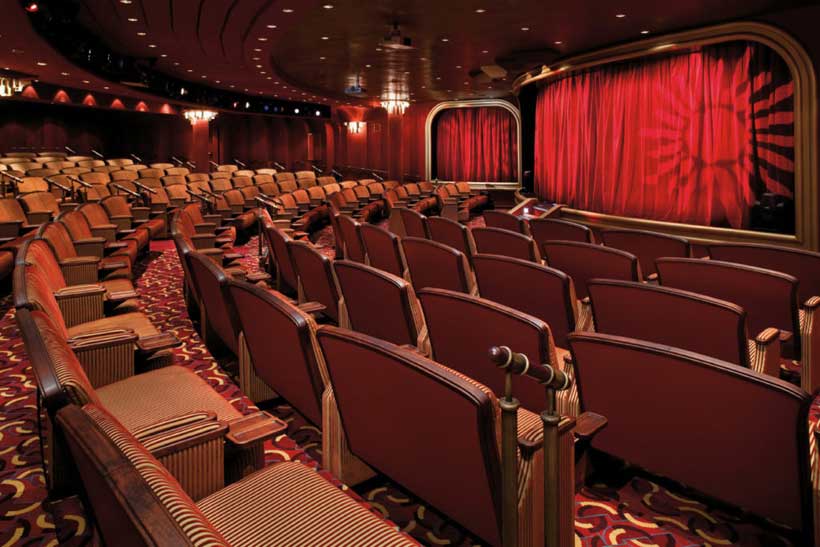 Ultra-luxury Silversea has announced a new collection of ballet and opera-themed sailings for 2018 and 2019. These Enriched Voyages, designed to blend culture and travel for a more immersive experience, will feature evocative opera shows performed by the world-renowned Accademia Teatro alla Scala and classic ballet performances by soloists from such legendary companies as the State Academic Bolshoi Theater of Russia. Along with lectures and Q&A sessions, guests will have the chance to mingle with the artists at a signature cocktail party.
"We are thrilled and honored to welcome such extraordinary talent from the performing arts," said Barbara Muckermann, Silversea's chief marketing officer. "I know our guests on these exclusive voyages will be both enriched and inspired by the exceptional onboard entertainment experience."
Based in Milan, Italy, Accademia Teatro alla Scala (La Scala Theater Academy) is one of the world's foremost performing arts academies. Its internationally renowned performers and instructors offer the highest level of artistic education for aspiring and gifted singers, dancers, and musicians from every corner of the world. Four soloists from its Academy of Lyric Opera and a piano accompanist will perform a selection of opera's most beautiful librettos for the enjoyment of Silversea guests aboard:
—Silver Muse departs September 28, 2018 on a 10-day voyage from Venice to Athens with calls in Rovinj, Dubrovnik, Corfu, Katakolon, Nafplion, Santorini and Rhodes. Early Booking Bonus fares start at $9,360 per guest.
—Silver Spirit departs April 25, 2019 on a 7-day voyage from Barcelona to Rome with calls in Porto Mahon, Alghero, Cagliari, Trapani and Sorrento. Early Booking Bonus fares start at $3,150 per guest.
—Silver Shadow departs October 22, 2019 on an 11-day, roundtrip voyage from Athens with calls in Mykonos, Crete, Kusadasi, Rhodes, Limassol, Haifa and Ashdod. Early Booking Bonus fares start at $4,230 per guest.
Daria Khokhlova and Artemy Belyakov, acclaimed ballet solo performers of the State Academic Bolshoi Theater of Russia, one of the world's most renowned ballet companies, are returning to Silversea for an exclusive engagement aboard Silver Muse's August 19, 2018 sailing from Venice to Monte Carlo. The 10-day voyage will visit Opatija, Dubrovnik, Valletta, Trapani, Olbia, Portofino and Livorno. Early Booking Bonus fares start at $6,480 per guest.
Silver Muse's March 21, 2019 voyage from Singapore to Hong Kong will feature soloists from a yet-to-be-announced ballet company. The 13-day voyage will feature calls in Koh Samui, Bangkok, Ho Chi Minh City and Da Nang. Early Booking Bonus fares start at $6,300 per guest.