Bangladesh-Myanmar cooperation: Investment opportunity, climate change, insurgency & Rohingya crisis
[yt_dropcap type="square" font="" size="14″ color="#000″ background="#fff" ] A [/yt_dropcap]s the communities around the globe is globalizing, it would be disadvantageous for any country not to be proactive in seeking greater engagement with other countries, especially when it is a next door neighbour. Understanding this very reality, perhaps, the Bangladeshi Prime Minister Sheikh Hasina has been seeking out greater engagement with its next door neighbour Myanmar.
The history of relations among the people from Bangladesh and Myanmar dates back to centuries, with renewed elements added to the relations every now and then. Although the relations is not quite good at the moment due to various factors (including Rohingya issue), the abovementioned approach for greater engagement with Myanmar on the part of the Bangladeshi side is a pragmatic move and deserves appreciation. The potential areas of cooperation between the two sides are, among others, trade & Investment (amid end of economic isolation for Myanmar), environment, Rohinya issue and insurgency.
Shahidul Haque, Bangladeshi Foreign Secretary, met Myanmar's State counselor Aung San Suu Kyi last year and conveyed, as Bangladeshi Prime Minister's envoy, a message that Bangladesh wants to forge friendship, good neighbourliness and close cooperation with neighbouring Myanmar in all areas of common interests. Daw Suu Kyi, famously known as Aung San Suu Kyi, responded with a sincere and warm gesture by expressing her government's willingness to move forward bilateral relations with Bangladesh. Suu Kyi also emphasized that there should be frequent engagements between the two neighbours. She expressed her firmness sincerely when she said that no issues and incidents should distract the willingness of frequent engagements and increasing cooperation between the two countries. She feels that both neighbours should face all challenges jointly.
Bangladesh benefits by investing in Myanmar
There is a vast scope for the bilateral relationship between Myanmar and Bangladesh. There are a number of areas where the two countries may cooperate and work together; the key area being the improvement of existing trade relations, which is not in good shape at the time-being. Bangladesh will be largely benefitted from the improving trade relation with Myanmar amid end of the latter's international economic isolation. Since the international community, the West in particular, is depressurising Myanmar through withdrawing the economic sanctions imposed on the country, the intra-trade and inter-trade for Myanmar would increase by many times from the current scenario. With comparatively a sizable population, beautiful tourist-favoured atmosphere, vast natural (including energy) resources and a reasonably positive attention from the West, Myanmar is the appropriate destination for any country to invest heavily and make huge profits thereby. The fact that Bangladesh is the next door neighbour of Myanmar simply makes Myanmar the appropriate-most trade partner for Bangladesh.
Cooperation in tackling climate change
Besides working for strong trade ties, countries like Bangladesh and Myanmar, which are the major victims of climate change with the worst victimization still awaiting, may work together in order to address the issues related to the global environmental deterioration. Besides the major problems of poverty and illiteracy, Bangladesh and Myanmar's vulnerability to environmental deterioration is very alarming. The overall economic developments of these two countries have been troubled to a considerable extent by the adverse effects of deteriorating global environmental conditions.
With flat and low-lying landscape, the coastal areas of Bangladesh and Myanmar are highly vulnerable to floods and storms. Among the major impacts of the environmental deterioration – particularly of the global warming – the increasing rise in sea-level every year has been the most alarming one so far, with the possibility of submerging 6-8% of 'flood-prone' Bangladesh under water by 2030 (a prediction made in 2007 by the UK Department for International Development). Like Bangladesh, Myanmar could also lose a substantial percentage of its total coastal landmass under the sea water. From the fourth assessment report published by the International Panel on Climate Change (IPCC), it appears that a substantial portion of 'flood-prone' coastal areas of Myanmar is predicted to be submerged under water by 2050.
A substantial portion of the total population of Bangladesh and Myanmar live in the coastal areas, where majority of the population are affected, directly or indirectly, by coastal floods or tidal flows, salinity, tropical cyclones, erosion of river-bank etc. With the rise of sea-level "even by a metre", Bangladesh and Myanmar could lose a substantial percentage of their total landmass under the sea water, turning millions of inhabitants living in the coastal areas of these two countries into climate refugees.
Challenges: Rohingya crisis & insurgency in Myanmar
One of the challenges posed to the relations between the two countries is the lack of cross-border communication of general people from the two sides of Bangladesh and Myanmar. People to people connection between two sovereign countries are the most effective ways to progress together and to keep a peaceful relationship between the concerned countries. This factor is particularly important when the concerned countries are neighbours. There was a smooth and vibrant relation between the people of both Bangladesh and Myanmar in the pre-Mughal era that continued till the British era. However, the post-British era saw degradation in the relationship between the people from both sides and circumstances only got worse when the Rohingya issue took the centre stage in shaping up Bangladeshis' perceptions towards Myanmar. A large number of people from Bangladesh have some sort of anger against Myanmar because of the same. Solution to this problem would, without doubt, open the door to a smooth communication of people between the two sides.
A positive gesture was shown from Myanmar's side in working for the solution of Rohingya issue during the aforementioned meeting that took place last year between Suu Kyi and Shahidul Haque. The press release, which was made from Myanmar's side after the meeting, highlighted Myanmar government's firm resolve to find solutions to the challenges in the Rakhine State (regarding Rohingya issue) and elaborated various initiatives undertaken by the new government under theleadership, but not presidency, of Suu Kyi. However, to the dismay of the benefit that both countries could earn from close cooperation, the recent and renewed crisis from last October in the Rakhine State has again flared up the angers of people from both sides. While a substantial portion of the Myanmarese population view the Rohingya as migrants from Bangladesh, the Bangladeshi people perceive the persecution on the Rohingyas inside Myanmar as a torture on the fellow Muslims.
In addition to the abovementioned Rohingya crisis, which is a major barrier to the bilateral relations between the two neighbours, the insurgencies in Myanmar is a burning problem. Successive Myanmarese governments have been at decades-long armed conflict, which is the longest running armed conflict in the world, against many domestic insurgent groups (including the Kachin, the Karenni insurgents, the Karen insurgents and the Arakanese insurgents) and all sides have suffered way too much loss to carry on the fighting much longer. That is why Myanmar's government had repeatedly tried to reach ceasefire agreement with the insurgents and attempted to persistently work for peaceful settlement. Most of the times, the ceasefires that were maintained by all sides had short lived. A ceasefire deal with several insurgent groups has been reached at the last quarter of 2015 under the previous government and this ceasefire has been largely continuing (apart from few exceptions) until now under the current government.
The insurgencies in Myanmar have the potential to become barriers to the trade relation between Bangladesh and Myanmar as – (i) the commercial consignments from Bangladesh to Myanmar (and vice versa) and (ii) the Bangladeshi future business interests in Myanmar – may well be under attack from insurgent groups unless the Myanmar's government take appropriate initiatives either to hold the existing ceasefire for longer or to neutralize the conflicts.
Observations
Taking a step towards genuine solution regarding the Rohingya issue would likely to normalize and smoothen the communication between the people from both sides. Since Bangladesh and Myanmar governments have good relations, a good relation between the general mass from both sides would help to make the trade relations better, benefiting both the neighbouring economies that are growing at faster rate.
On environmental front, both Bangladesh and Myanmar should make sure that the climate conferences at global stage should not just focus entirely on climate issues, but also should set practically applicable measures and a constructive framework, with the genuine intension to ensure reduction of environmental deterioration.
With the transfer of power from a military government to a semi-civilian one in 2011, Myanmar went on board towards economic liberalization. Although military setup in Myanmar's Constituent Assembly still remains strong, 2015's election enabled a (mostly) civilian government to arise into the Myanmar's decision making structure, strengthening the way towards further economic liberalization. Since international isolating for Myanmar ended, opportunities have emerged for other countries to earn billions from exporting to, and investing in, Myanmar. Therefore, being one of the five neighbours of Myanmar, Bangladesh should try to grab such opportunities, should bolster its relations with Myanmar and take the benefit of Myanmar's economic liberalization.
Covid-19 and Digital Education Failure in Pakistan
The Covid-19 pandemic has gripped life globally. Education system is getting worst in many countries because digital education. As coronavirus control measures spread throughout South Asia, universities such as India, Pakistan and Afghanistan find themselves poorly prepared for online learning or distance learning because their campuses are closed and their students return home, some remote areas are without internet facilities and offline facilities to continue the classes system.
Pakistan's Higher Education Commission (HEC) asked universities to engage faculty and quickly develop online courses and broadcast those to the students in view of the coronavirus situation in the country. Coronavirus pandemic has endangered us all and online education is the solution for the safety of the faculty and the students. But there are some issues regarding online system in Pakistan, most of the students don't have smart phones and internet facility which leads to failure. Before Covid-19 the education system was not up to the mark, after this pandemic era it badly effect the students and their future. Many students return from abroad because of this pandemic era, after the flights suspension most of the students stuck in their home country and facing problems such as study, financial and time research.
Pakistan has already faced university closure in Pakistan in the past due to the terrorist attack and the political threats but that time universities did not adopt the online education system for students. A suddenly change to online learning is create many challenges to the system as majority of student do not have their smart phones and personal computer for online classes. On the other side there are many other Government schools in Pakistan like "Government High School Barranga Bakkhar" which i have visited personally and asked some question with MR Asim Shahzad (School Teacher). He told that government is not providing books to their student, and students do not have smart phone access even from their parents due to poor condition.
Boarding students have left for their homes located mostly in less developed areas, and the international students from different counties move to their home town. Another Student Muhammad Abbas from Pakistan who is Studying PHD in Zhengzhou China went back to his city Lahore, near Shezan factory, when the closure of academic institutions was announced. He said, he is on Chinese government Scholarship about 4500 yuan per month. After pandemic cause china has stop funding to all scholarships students except one or two universities from March onwards until 1 September 2020. It is very hectic situation for all PHD scholars, its creates financial, study, also lead to fail in research without labs availability he said.
In some countries like China where community transmission of the virus has reduced significantly, schools are reopening in phases by employing rotation models which use time and the school space flexibly. This seems like a plausible way forward. Although, it is interesting and ironic to note how the serious measures that are being put in place to protect children from a deadly disease are not very far from their everyday routine in schools i.e. sitting in assigned seats, usually remaining in the same room all day long, walking along a marked track, listening passively to instructions, and enjoying limited time outdoors.
Perhaps this lockdown has given us an idea of ​​how we can improve our educational institutions to ensure that students get the maximum possible benefits. We can use this as an opportunity to redesign learning spaces / communities, in collaboration with parents, to further facilitate student learning. More than anything, this abrupt wake-up call should prompt all relevant stakeholders to reflect on the true purpose of schools and the future of learning in this country.
Students try to convince experts through all possible forums to review the decision about classes and exams online, but unfortunately their voices are simply ignored. Instead of suggesting academics with a logical path forward in this crisis situation, the administrators appointed at HEC and HEI are introducing policies to increase confusion among students. In the meanwhile Pakistan digital learning system failed due to covid-19. Most of the student have out their focused towards studies/education.
The provision of quality education is the sole responsibility of the government and educational institutions. HEC is mandated to guarantee the quality of education without compromising established standards. This unfortunate situation requires an intelligent contribution from all concerned. Advanced countries, the World Health Organization (WHO) and the Prime Minister of Pakistan himself advise people to learn to live with the coronavirus for a certain period until such time as no lasting treatment is invented to fight the virus. Given this prevailing scenario, the government, HEC and universities are required to take a futuristic, achievable and positive approach to safeguard the valuable time of millions of students across the country and the sole purpose of education.
Sino-India Emerging Rivalry: Implications for Stability of South Asia
India and China, both heirs to ancient civilizations, have emerged today as the two most powerful and influential Asian nations in terms of their economic clout and geopolitical standing in the international arena. The two countries recognize the need to eliminate enduring mistrust between them and have been focusing on building a rational partnership underpinned by China's pragmatism. However, despite the recognition that cooperation may be in their mutual interest, this will be easier said than done. India-China relations have always been complexing with multifaceted regional and global dimensions, which have complicated their bilateral relationship. Even as India and China have crossed a long road from being friends to adversaries to rational partners, a factor which has been constant in the conduct of their affairs, is the that they are neighbors who have as much to gain from each other as to fear from the other. Both the states clearly understand that cooperation could work to their mutual advantage and benefit. Any conflict between the two countries would not only jeopardize their national security but would also have serious implications for their regional and global security perspectives. Tensions along the India-China border high in the Himalayas have again flared up the situation between both the countries. Thousands of soldiers from both sides have been facing off just a few 100m from each other in Ladakh's Galwan Valley. China has objected to India building a road through the valley connecting the region to an airstrip, possibly sparking its move to assert control over the territory along the border that is not clearly defined in places. India and China engaged in a similar standoff for 73 days at Dokhlam, at the other end of their disputed border in 2017, when Indian troops were mobilized to counter what was seen as moves by the Chinese side to expand its presence along the border with Bhutan. The situation was later defused through diplomatic channels
In political realism, power is the capability to make another state do something it would not otherwise do and vice versa. What makes a state powerful is its capability to influence the other. The South Asian region is home to one fourth of the world's population which is the least economically unified regions in the world. Intraregional trade remains well below its potential due to historical political tensions and mistrust because of cross-border conflicts and security concerns. Since the advent of the 21st century, China has been conducting multi-dimensional cooperation with all the South Asian countries (Afghanistan, Bangladesh, Bhutan, India, Maldives, Nepal, Pakistan, and Sri Lanka). China's major interests in South Asia include promoting stability in both Pakistan and Afghanistan in order to curb the influence of extremists, to facilitate trade and energy corridors throughout the region that China can access, and to increase its presence in the Indian Ocean Region . India fears that China's investment in South Asian ports not only serves its commercial interests, but also facilitates China's military goals. India perceives the Chinese presence in South Asian countries as a design to thwart what was once considered as India's sphere of influence.
China has so far been successful in influencing South Asia because of many factors. One of the major reasons is that China has managed to project itself as a neighbour that would not interfere in the internal affairs of other countries least of all in the internal affairs of its friends and partners. In the light of its "Good Neighbourhood" policy, China's increased diplomatic and economic engagements in South Asia are aimed to enhance its strategic influence in the region. China is focusing on construction of a chain of airfields and ports at Gwadar-Pakistan, Hambantota-Sri Lanka, Myanmar, and Chittagong-Bangladesh has part of its "String of Pearls" strategy, which also includes China's influence in South China Sea, the Strait of Malacca, the Indian Ocean, the Arabian Sea and the Persian Gulf. India, on the other hand has been trying to consolidate influence over its smaller South Asian neighbours other than Pakistan and holds almost complete sway over the SARRC setup. Defining Indian strategic environment, former Indian Prime Minister Atal Bihari Vajpayee once stated, "India's strategic environment extends from the Persian Gulf to the Strait of Malacca, across the entire Indian Ocean, including Northwest Central Asia and Afghanistan, East Asia, China and Southeast Asia. Our strategic thinking must be extended to these horizons Line".
The changing alliances and power equilibrium among the United States, China, India, and Pakistan bear key implications on the inter-state rivalry and the consequent crisis dynamics in South Asia. Since the introduction of the US Indo-Pacific Strategy 2018, mutual suspicion and hostility between India   have intensified. There is a shift in the regional dynamics with the United States and India being on one side and Pakistan-China on the other. These changing dynamics will have significant implications for U.S. policy toward South Asia and crisis management down the road. Previously, the US had rendered constructive support in Pakistan-India crisis management. This role was taken up due to US perception of India-Pakistan's relative power balance. However, US strategic interests in Asia Pacific region. Since Pakistan finds itself unable to serve as China's balancer against India in the region, the immediate solution in Chinas calculus has been to strengthen Pakistan's capacity and potential for economic growth and stability through the China-Pakistan Economic Corridor (CPEC), a fusion of infrastructure projects and funding aimed at reviving Pakistan's economy. The CPEC will also serve China's own strategic interest to reach out to the world through the shortest trade corridor offered by Pakistan due to its geopolitical location.
It is widely believed across the Chinese political circles that Indian aggression in the region is generally triggered by China's support to Pakistan. India's increasing inclination and reliance on the US has resulted in a heightened aggressive regional outlook of Prime Minister Modi. For instance, India's revocation of Article 370 followed five months after India-Pakistan- brinkmanship resulting from the Pulwama crisis. The Indian decision to break the occupied state of Jammu and Kashmir into two union territories had directly challenged the territorial claim of Ladakh by China. China's support to Pakistan is not perceived as China's good will but as a concession extracted due to India's might. Therefore, India might make even more encroachments on the LAC if China's support for Pakistan increases. However, the change in China's policy orientation regarding South Asia's crisis management does not suggest that China will actively expedite or facilitate a crisis in the region. Traditionally, China has resorted to mediation for Pakistan-India crises. China can be helpful under a situation when US treats crisis management in the region as a significant priority and Chinese cooperation as an inevitable factor. But Beijing's relations with Washington have deteriorated in the past few years. Beijing has been seeking to highlight issues of convergence that can lead to cooperation with US to improve bilateral ties. In case the US wishes to mutually manage a crisis in the South Asian region, Beijing might be open to cooperation. However, it is also expected that China might not assist in seeking a solution that would continue to capitalize on US need for cooperation. In the light of the current great power competition between US and China, crisis management in the South Asian region might be another case of collateral damage.
Crisis of good governance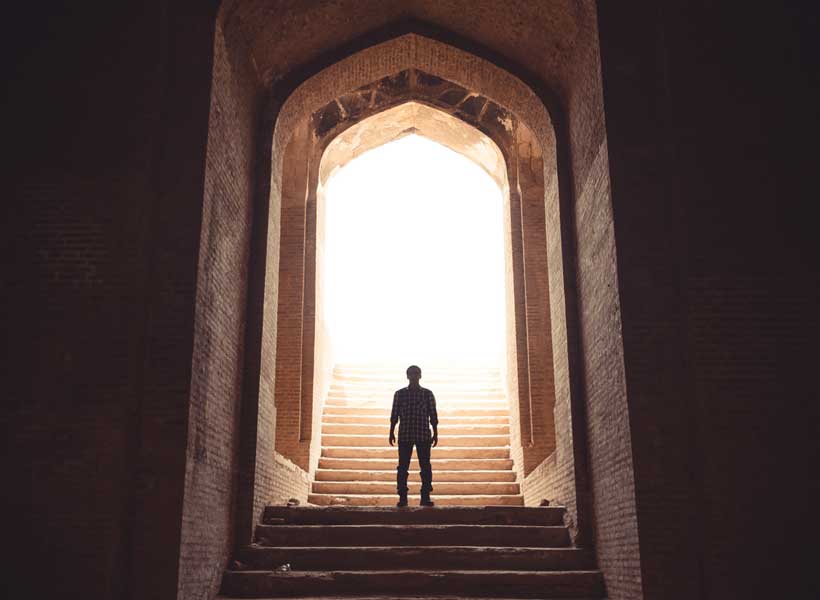 Good governance is one of the significant aspect of government in an country. Fair governance provides parallel opportunities, ensure rule of law, equal distribution of resources, accountability of affairs, efficient institutions, decentralization of powers, etc. On the contrary, bad governance give birth to gigantic issues and problems. As a result, ordinary people bear the burnt of inefficiency, mismanagement, and short-sightedness of the government of the day. The state of governance in Pakistan remained worse in past, but corona virus pandemic had made it worst of all the time. From nowhere, it seems better rather everything is going out of control.
During the time of crisis, national government do its utmost effort to provide relief to the vulnerable in country. It came to service of the people irrespective of political affiliation, race, color, and creed. Thus, distribute the dividend among them in fair and square. But, this depends upon the efficiency and potential of the government then it can come to rescue them. Otherwise, over burden them by adopting the exclusive policies.
Mishandling of the ongoing corona virus pandemic echoes the sorry state of governance in country. From the very first day when virus related cases are identified, government hardly paid the heed to warnings by World Health Organization (WHO), showed meagre interest to the calls by health experts. Owing to this reluctance, contagion spread nook and cranny of the country within no time. It also failed to coordinate the provinces to formulate a unified policy to contain the virus. Overall, it has affected more than 2 lac people, and caused few thousand deaths in country. Sadly, WHO has warned authorities to speed up testing as actual number of the cases is confirmed. The recent decrease in reported cases is due to low number of testing. So, Pakistan is still to touch the peak in coming days. although, it seems people at the helm of affairs are unmoved even after WHO warnings.
Moreover, worsening economic crisis is another addition into annals of poor governance in country. Globally, pandemic has brought all economies at standstill, Pakistan is also not exception. Amid the virus, lockdown has paused inflow and outflow of trade in country. Resultantly, recent economic growth is moving downward. It is estimated -0.4 growth rate in last fiscal year. According to International Monetary Fund (IMF), economic growth in next fiscal year will be -1.5 percent. on the other, World Bank (WB) predicted -2.6 percent. Apart from it, Pakistani authorities are showing – 0.4 percent growth rate in next fiscal year. Public debt had increased to 88 percent of gross domestic product (GDP). External debt and liabilities stood at USD 76.5 billion. Apart from it, about Rs. 800 billion loss was simply on account of revenue collection. Moreover, the first audit report of the incumbent has unveiled irregularities and corruption to the tune of Rs.270 billion in 40 government departments and ministries under its tenure. However, incumbent government came in power on the pretext of accountability, justice, and elimination of corruption. But, all in vain, things are getting more worse and worse after every passing day.
Further, sugar and wheat crisis in last month had exposed the lofty claims of people centric government. Despite the ban on wheat export imposed in July 2019, the government allowed exports of 48,000 tons, which fueled the price hike in the country. It reveals how much powerful and influencing are the mafias. Imran Khan led government formed committee to probe the crisis. Findings of the committee were shocking as it included people who are part and parcel of the government. The report of the committee brought on surface that billions of the rupees were made by creating shortage, and also factory owners gain billions in subsidy for export of sugar. Here, at the very outset government failed to overcome the crisis, failed to control the shooting prices in local market, and to make matter worse subsidize export of both items even there was ban on it.
After the mismanagement of sugar and wheat crisis, then came fuel crisis across the country. Previously, reduction in fuel prices to the tune of Rs.74 per liter was fallowed by sharp decrease in oil demand and consumption at global level due to lockdown amid corona virus. Gradually, oil started to disappear from oil stations, hue and cry increased, but no adequate action was taken by Oil and Gas Regulatory Authority (OGRA) to overcome the crisis. Against the mandatory stocks of 21 days oil reserves that Oil Marketing Companies (OMCs) are legally bound to maintain, the country was left with meagre reserves. The crisis intensified by the beginning of the June as country wide stocks decreased. Indeed, government has admitted that it was an artificial shortage, produced and managed by the OMCs. Undoubtedly, fuel shortage is over now when government has increased price of fuel up to Rs.26 per liter. It is only the masses who are bearing the brunt of crisis after crisis, even during this hard time of corona virus. however, government is doing nothing, except blaming hidden mafia for all economic misshape in the country. Thus, lacking efficient and people centric policies in country which ensure relief and assistance to face the pandemic.
What it needs to restore the good governance in country, through strong and independent parliament which make laws for citizens well-being, supremacy of the rule of law to ensure accountability across the board, de-politicization of state institutions in order to eliminate the culture of favoritism, exemption, and undue rewards and subsidies, public-private partnership to foster economic growth and development in country as well as making infrastructure better, human resources development through training institutions, and last but not least zero tolerance for corruption at all level.