Tamil Nadu politics: Will factions end the crisis in AIADMK and focus on governance?
[yt_dropcap type="square" font="" size="14″ color="#000″ background="#fff" ] G [/yt_dropcap]overnance in Tamil Nadu is standstill and in reverse gear with two factions fighting an almost street fight, making the life of common people miserable.
As a mere stunt, the Palanisamy government makes announcements of allocation of money for projects but nothing is happing on the ground. Possibly the middlemen from the ruling party/government side collects the commission amounts first because the government they fear would fall any time.
Meanwhile, the opposition DMK is gearing up for a possible government formation and Sasikala-Palanisamy duo would prefer DMK to OPS. They say they have removed Sasikala and Dinakaran but they refuse to step down to show that they don't want to enjoy the privileges that come with ministerial posts.
MGR floated ADMK which was later made AIADMK, giving it a national framework so that the central government's threat of doing away with regional parties became irrelevant. Sasikala has easily divided the ruing AIADMK probably beyond repair work as her followers in the government still worship her as little goddess, maybe leaving Jayalalithaa to OPS.
People of Tamil Nadu are apparently confused now over their decision to vote the AIADMK under Jayalithaa to power a few months ago. Sasikala along with her supporters in the party exploited the post-Jaya death situation to their advantage and took infamous action illegally removing O Panneerselvam from CM post and sacking him from the post of party Treasurer.
Founder MGR and Amma created this party as a party for the people and cadres, this is a democratic party for people and cadres. AIADMK should not be controlled by one family. Jayalalithaa's death must be probed. But Sasikala and family now control both the party and hard earned government.
Former CM Panneerselvam says that AIADMK must be saved from dynastic politics; he says the party should not be in the hands of a family. The family which betrayed Jayalalithaa will have to go, says OPS, "I am an ardent follower of Amma, want to tread the path shown by her".
Throwing indications of growing dissent against ruling AIADMK chief VK Sasikala and her nephew Dinakaran, who has been named in a bribery case relating to a tussle over party's frozen symbol 'two leaves', former Tamil Nadu Chief Minister and Jayalalithaa loyalist O Panneerselvam hinted that he is open for merger under certain conditions to protect party from negative side effects.
In signs of thaw on AIADMK merger move, the factions led by Tamil Nadu Chief Minister K Palaniswami and the one by O Panneerselvam, last week announced formation of their respective committees to hold discussions. Rajya Sabha MP R Vaithilingam will head the panel set up by the Palaniswami group while the Panneerselvam camp tonight named senior leader and former minister K P Munusamy as the head of a seven-member committee.
Former Tamil Nadu chief minister O Panneerselvam earlier broke his silence and claimed that Sasikala has betrayed late AIADMK chief J Jayalalithaa. While also claiming that there is no place for Sasikala and her nephew TTV Dinakakaran in the AIADMK, OPS said that he will continue to fight to protect the legacy of 'Amma'.
The federal government, controlled by Hindutva BJP, watches the political fiasco in Tamil nadu with keen interest with a view to increasing its chances of winning least a seat next time. Jayalalithaa has undone BJP and many other parties in the state with zero presence in the state assembly. In fact she has made many political parties in the state irrelevant. But now without her, all these parties hope to make a comeback by using the split in the ruling AIADMK. Speculation is indeed thrilling.
Conspiracy
The mysterious death of popular CM Jayalalithaa and post-Jaya occurrences like Sasikala's rise to control the party and government, etc, give rise suspicion about a conspiracy in the state.
Former CM Panneerselvam protested and acted swiftly to raise his opposition to V.K. Sasikala & family efforts to capture the party and government his voice became profound as more and more people joined him. The by-poll in RK Nagar constituency added more impetus to him, making him the most important leader in AIADMK.
Apparently, Sasikala, Dinakaran and those who oppose OPS are also indirectly opposed to Jayalithaa for not making Sasikala the acting CM or General Secretary by creating a post Deputy GS to accommodate both suitably. Many ministers and MLAs on the Sasikala band were angry with Jayalithaa for her choice of OPS as the acting CM when she went to jail on disproportionate assets that repeatedly insulted their claims to be extra loyal to her.
Who authorised the ministers to convene a meeting in the absence of AIADMK Deputy General Secretary TTV Dinakaran but decided nothing, making it clear that they cannot go against him. When the ministers met at the party HQ, Sasikala or Dinakaran did not object to that.
In fact, in a real course, "GS" Sasikala would have expelled Palanisamy and friends from the party and government. And a new government would have been appointed by Sasikala. That is because entire scrip is a drama written by Sasikala in jail.
That means the ruling faction does exactly what the jailed leader from Bangalore says.
Double minds
While the AIADMK led by former CM Pannerselvam seems to be genuinely serious about the unity of factions within AIADMK and strengthen the party and government so that MGR-Jaya rule continues, the ruling faction unofficially led by CM Palanisamy continues to worship jailed corrupt Sasikala as their demigod and to ensure support of the OPS faction of MLAs so that the incumbent government would continue its full term easily.
It appears, though the government and its MLAs seek the OPS support for sustaining the government they don't want to make OPS the CM again. In fact, many of these MLAs and ministers used Sasikala and Dinakaran to oust O Panneerselvam from CM post and remove him s from the post of Treasurer of the party- the post MGR held when he was in DMK and later was sacked from it and removed from the then ruling DMK by CM Karunanidhi.
This explains the cause of their rejection of OPS as the CM once again, when Sasikala calls all the shots from the jail.
Pannerselvam faction has made it amply clear that AIADMK should not have Sasikala, Dinakaran or any of their relatives in the party or government and they demand a fair probe on the death of Jayalithaa at Apollo hospital. Both demand, obviously, are unacceptable to the Sasikala faction.
Though Palanisamy faction said they have removed Sasikala and Dinakaran form AIDMK, the OPS faction is not convinced about the "removal" because on what authority they have removed h the top leaders who gave them power to rule? They consider this as a drama by Sasikala and Dinakaran to fool the OPS faction. In trustingly, Sasikala and Dinakaran did not raise any question on the issue thereby reveling indirectly the fake "encounter".
Both factions of OPS and EPS have formed panels to decide the modalities of the "merger". AIADMK leaders' met onboard INS Chennai still underway, many including D Jayakumar, P Thangamani and CV Shanmugam attending it.
Party symbol
After the death of Jayalithaa, the AIADMK party is getting weakened with factions taking the party to opposite paths and as days pass by the party may not be able to sustain itself as a cohesive party without the presence of Jayalalithaa.
AIADMK has lost its party symbol "Two-leaves" and Sasikala is responsible for the loss of the party symbol 'two-leaves' as she let the party split. The Election Commission of India has frozen the AIADMK`s two leaves symbol with two factions — one led by party 'General Secretary' Sasikala and the other by former Chief Minister O. Panneerselvam — claiming it as their own.
Dhinakaran, the nephew of jailed AIADMK general secretary VK Sasikala, is facing a revolt by an influential section of the party led by Chief Minister K Palaniswami and a host of ministers, who had on Tuesday declared the ouster of the once powerful aunt-nephew duo, and extended a hand of friendship to the Panneerselvam camp.
Sasikala faction is trying all tricks, including offering bribes, to obtain the party symbol from the election commission. But with factions existing, the party symbol would remain frozen.
It has been learnt that Dinakaran had allegedly struck a deal for Rs 50 crore for helping the AIADMK faction keep the 'two leaves' symbol. Also, Dinakaran tried to bribe voters Dinakaran gave 4000 per voter in the recent by-election at RK Nagar and IT raids were conducted unearthing evidences.
Conditional merger plan
The developments leading to a merger move came a day after the talks appeared to have hit a roadblock with the Panneerselvam camp seeking formal expulsion of V K Sasikala and Dhinakaran from the party. It had also sought a CBI probe into the circumstances leading to former chief minister Jayalalithaa's death on 5 December last year.
The talks for a merger gained ground after an FIR was registered against Dinakaran for bribing the Election Commission officials for staking claim of the `Two Leaves` party symbol. Following this, Sukesh Chandrasekhar, Dinakaran`s alleged middleman was arrested by police for striking a deal of Rs. 50 crore to help the AIADMK faction keep the `two leaves` poll symbol.
Earlier, the ministers and senior leaders met at the party headquarters here under Palaniswami. Following the Cabinet's revolt against him early this week, Dhinakaran had said he was "stepping aside" in the interest of the party.
The Palanaismami camp constituted its committee led by Vaithilingam (which is likely to include some ministers) to hold talks with the Panneerselvam faction. Responding to the development, Munusamy this evening announced that his faction would also constitute a committee soon to hold the merger talks.
A release from Panneerselvam camp said that former ministers C Ponnaiyan, R Viswanathan and K Pandiarajan, Rajya Sabha MP V Maithreyan, former MP T H Manoj Pandian and former MLA J C D Prabhakar are their members.
KC Palanisamy, OPS camp leader said that in order to have a genuine unity of AIADMK, Sasikala and her family have to be kept away, directly or indirectly they shouldn't have any role within party. "We have not deviated from our stand and we stick to our basics. Any change in our stand shall be injustice to people of TN and AIADMK cadre": Elevation of GS is not as per the bylaws of the party. Sasikala's elevation and in turn her subsequent actions is null and void. We have been insisting that the family against whom we have waged a war had indulged in activities bringing disrepute to the entire TN. They have submitted a petition to EC to follow the bylaws and give them the party symbol and justice.
Trust deficit
While the ruling faction sought no conditions for the merger talks as they claim there are no factions but only differences of opinion between, hiding the serious ideological split in the party as the party's image is affected by Sasikala-Dinakaran directly controlling the party and government.
OPS camp is not fully convinced of Sasikala followers to agree for any genuine unity and there is trust deficit. Hardening its stance for talks, the OPS camp had demanded that 30 members of the Sasikala family be formally expelled from the party. They also demanded withdrawal of affidavits submitted to the Election Commission by the Palaniswami faction, declaring Sasikala and Dhinakaran as party General Secretary and Deputy General Secretary, respectively.
Munusamy said the first demand was getting the resignation of Sasikala and Dhinakaran and later their formal expulsion along with 30 other members of their family. Munusamy had said he suspected "foul play" over the Palanisamy camp's decision of April 18 to remove Sasikala and Dhinakaran.
OPS faction does not quite trust the "oust" theory as apparently Sasikala and Dinakaran still control the party and government. In keeping with AIADMK party practice, a party notification should be issued on Dhinakaran and Sasikala family's expulsion. He had said that the OPS camp would regard it as a full victory only if cadres were asked not to have any truck with the duo. Vaithilingam had retorted that there was "no drama" over the decision to ask Sasikala and Dhinakaran to keep away from the party and the government."There is no drama. We compelled him (Dhinakaran) to step aside and he did it happily," Vaithilingam said.
Fighting for CM post?
Media reports say both factions now fight for the CM post and they have no principles besides money and power. Now OPS camp wants VK Sasikala and her close relative Dinakaran to resign ahead of proposed AIADMK merger, wants Panneerselvam reinstated as Chief Minister and CBI probe instituted to bring out the truth about Jayalithaa's death. Munusamy had in reply to a query from reporters said the OPS faction had not demanded the posts of either Chief Minister or party general secretary.
It is clear that the ruling faction to stay in power by using the other factions and is interested in the merger only to get back the party symbol, Two-leaves. "We need to protect the party symbol, so all must come together. This is not a question of the CM post; only of Amma's legacy" said Thambidurai.-Tamil Nadu people still support Amma's legacy. -There is no split in the party, only differences in opinion. We are sorting out all issues, says M Thambidurai quoted as saying by News18.
Meanwhile, former School Education Minister K Pandiarajan of OPS faction confirmed that the Palaniswami group had contacted them for talks. Earlier, the AIADMK (Amma) leader and Local Administration Minister S P Velumani quoted Palaniswami: "As far as we are concerned, we want to redeem the 'Two Leaves' symbol and remain united," he told reporters. Velumani said the common feeling in the faction was that there should be unity in the "party founded by MGR (M G Ramachandran) and taken forward by Amma (Jayalalithaa)".
Amid talks of merger between the O Panneerselvam and E Palaniswami factions of Tamil Nadu's ruling party – AIADMK – the support for VK Sasikala is apparently thinning and she is under tremendous pressure to resign from her post along with her nephew TTV Dinakaran who faces corruption charges.
In modification of his previous demands that did not mean anything to Sasikala, the OPS faction led by Panneerselvam has reportedly set a condition for merger – VK Sasikala and her nephew TTV Dinakaran should resign from their posts. Reports also claim that a lot of leaders from the Sasikala camp too have lost faith in her leadership and ready for a merger in order to strengthen the party.
Tamil Nadu Chief Minister Edappadi K Palaniswami last week formed a seven-member committee for holding merger talks with the rival O. Panneerselvam faction. The committee is headed by lawmaker R Vaithiyalingam and includes ministers C. Sreenivasan, KA Sengottaiyan and D Jayakumar among others.
This came a day after the Panneerselvam-group threatened to quit the merger if their demands that Sasikala and Dinakaran resign from the party and a CBI inquiry into the death of late chief minister Jayalalithaa, are not met. "We demand that an affidavit be submitted by the other camp stating that Sasikala and Dinakaran no longer hold party position to the Election Commission. If this is done, we will consider it as first victory to our faction," former state minister and AIADMK member K P Munusamy said.
The OPS camp further alleged that Palanisamy is devising new ways to prevent the merger from taking place."Current Chief Minister Palaniswami, who was appointed at the mercy of Sasikala, is not acting as the AIADMK Chief Minister rather he is acting as the Chief Minister of Sasikala and her family," he said.
In response, the Palaniswami-led group asked the other faction to take back its complaint regarding party symbol."Their camp went to EC first on the symbol issue, let them take back their complaint first," AIADMK MP R. Vaithilingam said. Regarding the second demand for a probe on Jayalalithaa`s death, Vaithilingam said the demand for the same is under the court`s consideration, adding the government will follow the order.
EPS camp has reportedly welcomed the merger talks. Some top ministers of the Edappadi Palaniswami camp had an impromptu meeting. D Jayakumar, Finance Minister in the Palaniswami government said after the meeting that the group had discussed the party's election symbol issue and Panneerselvam's suggestion at merger.
Sidelined AIADMK (Amma) deputy general secretary Dhinakaran on Saturday appeared before the Delhi Police on his reported attempt to bribe Election Commission officials for retrieving the 'two leaves' symbol for his faction.
In a sudden move, some top leaders from AIADMK and TN govt ministers held an emergency meeting, hinting at the merger of two factions of AIADMK – O Panneerselvam and VK Sasikala camps. Some of them are opposed to merger as they lose their ministerial berths.
There are intense speculations of VK Sasikala resigning from her post as the party chief of AIADMK. This was later denied by Tamil Nadu finance minister, D Jayakumar. Whether or not Sasikala is ready to relinquish the post, she has not said anything in this regard.
Jayalalithaa loyalist O Panneerselvam hinted that he is open for merger under certain conditions to protect party from negative side effects. .
Delhi police grills Dina
Meanwhile, Delhi Police had arrested Dinakaran's alleged middleman Sukesh Chandrashekhar with Rs 1.5 crore cash on Monday. The police also seized a BMW and a Mercedes car from him. Dinakaran and Sukesh had allegedly struck a deal of Rs 50 crore to help the AIADMK Sasikala faction keep the 'two leaves' symbol. The Delhi Police has booked Dinakaran for allegedly attempting to bribe Election Commission officials through Chandrasekar to get a favourable verdict in the party`s two leaves symbol case. Police have said that the duo struck a Rs 50 crore deal to try and bribe officials from the Election Commission
Dhinakaran, the nephew of jailed party chief Sasikala, is accused of attempting to bribe EC officials to get back the AIADMK's 'two leaves' symbol for his faction. The crime branch of Delhi Police grilled deputy general secretary of AIADMK (Amma) TTV Dhinakaran for nearly seven hours in New Delhi in the case pertaining to the alleged attempt to bribe EC officials. He was asked to appear before them again tomorrow for further questioning. As part of investigation, the officers also go through the call records of the politician. Dinakaran appeared before Delhi Police`s interstate crime Branch office in Chanakyapuri in the capital`s diplomatic enclave following its April 19 summons with Saturday deadline. "Dinakaran reached at the Crime Branch office and was questioned over nine hours," said a Crime Branch official.
High drama was witnessed last week when a Dinakaran follower attempted self-immolation when police arrived at his Besant Nagar residence in Chennai to serve him summons. The Delhi Police had issued a lookout notice against the leader in the wake of inputs that Dhinakaran was an NRI and could try to flee the country. The Crime Branch had on April 16 arrested an alleged middleman, Sukesh Chandrashekhar, in New Delhi in connection with the case. He claimed that he had told Dhinakaran that he will get a favourable verdict from the Election Commission of India in the party symbol case.
Dinakaran appeared before the investigators in Delhi in the afternoon after arriving from Chennai and was questioned till late night. Investigators said that Dinakaran`s personnel assistant was also interrogated over the issue and was asked if he knows the alleged middleman Sukesh Chandrasekar who was arrested from a five-star hotel on April 16. They further said that Dinakaran was questioned alone and also confronted with Chandrasekar to clarify their versions over the issue.
The Delhi police brought Dinakaran to Chennai for further investigation and the probe is on.
Sasikala in jail, Dhinakaran towards jail
VK Sasikala who has embarrassed the AIADMK people and betrayed the founding leader MGR and his supporter Jayalithaa, is being increasingly isolated as E Palaniswami camp wants her to resign along with nephew Dinakaran who faces corruption charges, claim sources.
Having seen all her pet dreams of becoming CM of Tamil Nadu crumbling as a mere day dream Sasikala is at present serving a four year jail term in Bengaluru in a multi-crore disproportionate assets case.
Dhinakaran, the nephew of jailed AIADMK general secretary VK Sasikala, is facing a revolt by an influential section of the party led by Chief Minister K Palaniswami and a host of ministers, who had on a hand of friendship to the Panneerselvam camp.
Observation: Danger bell!
While Tamil Nadu and the AIADMK people seem to have overcome the grief they endured following the sudden death of CM Jayalalithaa under mysterious circumstances, the factional infighting as well as the cause of the death of Jayalithaa continues to haunt them. They are unbearably pained that Sasikala has caused the traumatic conditions in the party and state by her dramatic removal of former CM O. Pannerselvam, the closet ally of AIAMDK supremo in order to secure the party leadership and CM post. .
As the picture is getting clear to the Sasikala faction that OPS faction is not frantically looking for opportunity to help the Sasikala and her ministry in jail, Palanisamy government appointed a committee to talk with OPS faction on merger.
If the ruling AIADMK Chinnamma faction is not keen for genuine unity by discarding Chinnamma, then, the OPS faction must end merger talks and all preparations for unity. Sasikala needs the OPS MLAs to help the limping government give the government credibility, durability and legitimacy.
Sasikala is indirectly forcing the OPS faction to support any no trust motion against Palanisamy government so that government formed with MLAs who own the assembly polls by Jayalalithaa's pro-poor policies and her immense power of vote appeal. EPS and government and supporting MLAs are being used by Sasikala as tools to discredit the government and party by belittling those leaders like OPS who were closer to Jaya than most of the Sasikala supporters.
As DMK and BJP are trying to fish in the troubled Tamil waters, Palanisamy and friends should be prudent in the most difficult stage of crisis in AIADMK this time and as the ruling party leader EPS needs to bring both factions together without caring for CM or GS post at this point of crucial time.
It is said that in order to make some noise both hands should come together and clap. Quality of clap determines the level of noise the hands make.
AIADMK still has 50 percent vote bank, while the DMK has only 30 percent. Compromises are always possible. Dinakaran is out as he has been taken into jail in New Delhi.
DMK says merger of 'power-monger' OPS, Sasikala factions, even if it happens, will not last because of Sasikala factor. MK Stalin of the DMK has lashed out at the AIADMK, says 'the state has become a battleground'. There were no talks about the Dinakaran and Sasikala issue. There are no talks on the issue of Dinakaran and Sasikala, nor did OPS faction raise any question on the same.
Currently the ruling Palanisamy government, being targeted by the opposition party DMK with a sizeable number of MLAs and hope to get the support of OPS group to defeat and remove the Sasikala-Palanisamy team, is in danger of losing power.
AIADMK workers should take over the HQ and remove all Sasikala supporters from there. That would pave way for smooth functioning of the party.
The Palanisamy team does not enjoy the respect and trust of people because they are supporters of Sasikala-Dinakaran and are viewed as betrayers. Paneerselvam can be able project the government as the real government of Jayalalithaa.
By making Panneerselvam he CM and GS, Palanisamy would save the government and party of MGR-Jayalalithaa. If a unity government takes office quickly the government and party could be saved, though whether they would win the next poll remains a question for which leaders should find a viable answer.
Corruption in state functioning has been on the rise since the intraparty conflict following the surprise death of CM Jayalalithaa. When corruption went unchecked during the Jayalalithaa reign, the condition is out of control now as none seems to be responsible for ill-effects of rampant corruption. Nothing gets done in Tamil state without offering bribes. People don't get water in villages as drinking water has become a rare commodity in the state. Private companies sell drinking water making huge profits.
And yet, a few 'Chinnamma' MLAs and ministers say that Palanisamy whom Sasikala chose to be the CM would remain CM for the entire term even if this is going the last AIADMK government of the state.
Time is running out for Palanisamy government and AIADMK
Promoting Projects and Practices in Community Health in India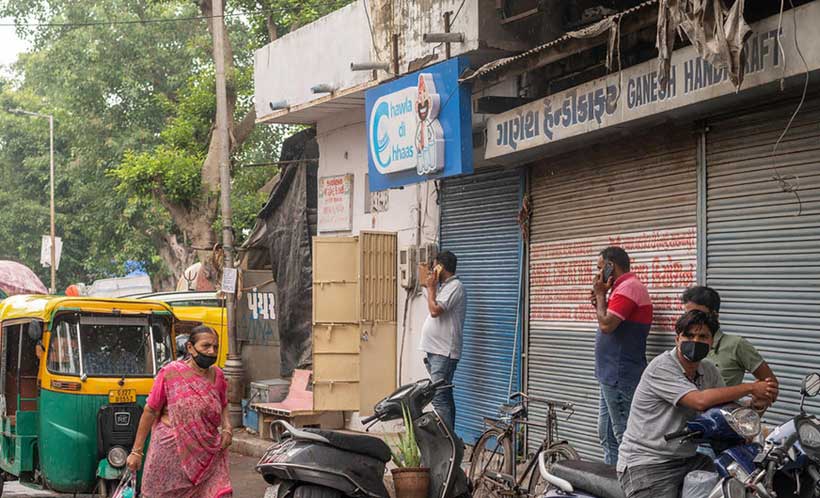 One of the most populated countries in the world, India has been facing problems with regard to well-being of its citizens while sustaining their developmental needs. The need for better health facilities, and developing antidotes for new kinds of pathogens and viruses have made the task more challenging. The respective governments, pharma companies, and testing labs are trying to develop safe trial mechanisms and developing safeguards for protecting the lives of vulnerable sections of society. Within India, the community health programme involves the non-governmental sector, healthcare professionals, economics aspects and social interaction through people and voluntary workers. While the health ecosystem exists, the problem has been finance, support and critical knowledge repository. India did well to address issues such as polio vaccination and creating community awareness for regular medication against tuberculosis. There is a mounting impact of chronic diseases in economic and social sectors, need for quality health services in the wake of changing demographics, and increasing life expectancy have made matters more complex.
In terms of understanding the requirements for building better resilient and health-conscious societies, it is important that the vaccines, lifesaving drugs, and medicines should be developed with certain generalised regulations which can improve the health of the society and address problems faced by people living across regions. While India is a subcontinent comprising of all geographical features, it is also a cauldron of different ethnic communities, and physical features which provides exceptional opportunities for testing and developing medicines which can cater to different physical and pathological profiles of people. Within India, one can find people with different levels of immunity. As the eating and food habits have been different, there is higher incidence of diabetes, hyper tension and cardio diseases in a cross-section of people. It has also been seen that people who are above 40-70 years of age have been more vulnerable to pandemics, and other communicable diseases. A sizeable mortality profile of people suggests that.
In this context it becomes very important that medicines which should be developed should have a better shelf life and give results which can be corroborated with testing facility, with a cross-section of people. The results have usually varied with regard to people with different eating habits and also nutrition factor. Pandemics such as COVID-19 have brought to the fore that India has better resistance mechanisms which has helped in relatively less mortality rate when these people have been infected with COVID-19. The duration of sickness because of COVID -19 has varied from five days to more than three weeks. In such certain times, it has been found that because of lack of any effective medicine or any sure shot diagnostic mechanisms the treatment has prolonged and the recovery has been slow. In terms of legal and other regulatory mechanisms, it has been found that most of the clinical trials which are done in India enroll the vulnerable and poor people and human trials are conducted. There is a grey area of medical compensation and addressing post-tests complications from legal point of view.
For India it has become imperative to develop projects and conduct feasibility studies through government mechanisms rather than through medical companies. While projects have been undertaken to study different kind of diseases that school children and adults will be facing in the next two decades, it has been found that most of the complications will be related to teeth, eyesight, anxiety and mental well-being. However, in the case of pandemics and community health programmes it has been encouraging signs that initiatives such as creating awareness with regard to AIDS, mental well-being, depression and anxiety disorders have been fruitful and rewarding with institutionalising counselling and telephone helplines. Most of the programs have been done and supported by NGOs as well as a few voluntary organisations.
The projects and programmes which can be initiated in India should address core issues. Firstly, the incidence of non-curable diseases, depression, immunity disorders, other issues related to community transmission, and the development of proper safeguards and awareness with regard to pandemics and life-threatening diseases. Secondly, the COVID-19 has opened a Pandora's box with regard to the incidence of diseases which impact community, and thereby also affect government health budget. Lastly, it is necessary that India will have to create medical soldiers and inform voluntary workers so that the community transmission and community health well-being should be addressed on a priority level.
As the COVID vaccine is in different trial stages, many countries are looking for testing facility in India and also conduct human trials, as legal structure in medicinal trials is still in infancy. India needs to address the issue of IPR on developing vaccines and medical history should be addressed jointly as it has been found that many western countries have been purchasing medical history of the patients living in developing Asia, providing vaccines through great testing mechanisms and subsequently using copyright laws to deny cheap medicines to the larger community.
In this regard it is important that India should conduct research on immunity vectors of its population and develop generic drugs which can help in protecting communities from most transmissions. It is also pertinent to note that in terms of the temperature variance across India it provides unique testing opportunities in different conditions. However, there is a need for a holistic approach and therefore it is important that training and sensitisation of the personnel working in this field is of paramount importance. Initiatives related to preventive and therapeutic services is critical. Also, looking for quick alternatives would save the lives of personnel.
Just like any emergency, there is a need for rapid action medical force which can provide immediate assistance and better cognitive abilities track critical illnesses and the reasons thereof. It has been seen in the case of midwifery and associated postnatal diseases that it has worked wonders with a better equipped and knowledgeable person existing in each society for better assistance and awareness.
The critical importance of voluntary workers is that with sufficient technical assistance (which might come from government and state units) gives them confidence and also strengthens their application of knowledge for better informed public health practices and policies. Technical assistance and quick action through centralised control centre has to create the first line of defence in case of a pandemic.
The institutes which have been working in this field are Public Health Foundation of India, Indian Institutes of Public Health and All India Institute of Hygiene & Public Health, which have been disseminating information through online workshops, seminars, and social media. They have created affiliates and sister agencies working in the field all across India. Networking of public health institutions in medical education need to address issues such as environmental health and countering new kind of diseases which are dominating.
This clearly highlights the fact there is a need for understanding pandemics, developing awareness among communities about public health, and stress on hygienic environment, conducting long term research on emerging diseases and promoting research in tropical medicine.
India need to allocate separate fund for public health initiatives and promote exchange of medical workers with third world countries for better understanding the nuances of medical and health research. In fact, in most of the think tank meetings, public health and awareness is not listed as topics whenever Track II dialogues are held. There is also a need for better practices in public health, education, and developing health demonstration projects, barefoot nurses and doctors, strengthening an eco-system of education, training, and scholarship. Developing traditional medicine and making it easily accessible should be the bulwark against diseases. Restructuring Community Medicine/ Preventive and Social Medicine colleges which impart this kind of education in developing countries is required as the number is relatively less. Across developing world scholarship in community medicine and hospital administration is low and needs structural financial support. The data collection and diagnostics apparatus need micro management to create better response chain. COVID-19 has provided the reason for public health to be taken as a national initiative.
Sino-India Himalayan Chess Game: Breakthrough or Stalemate?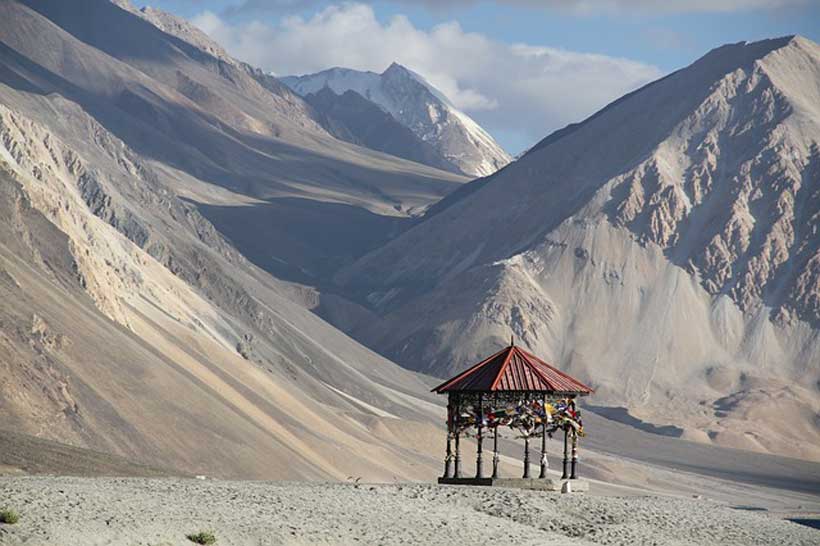 The continuous geopolitical blame game between India and China hasn't witnessed any positive development with respect to either sides pulling back their respective troops, dragging the recent skirmish even further till winter.
In 45 years, India for the first time has witnessed a conflict-like situation vis-a vis China which witnessed the martyrdom of 20 troops on June 15thand rounds of shot firing in the LAC where the Indian Foreign Affairs Ministry confirmed about the PLA first initiating the firing ,after which the two sides have constantly held each other responsible for increased tensions whereas India has tremendously shown goodwill, hopefulness and looking at many factors to keep the ties stable. The year 2020 was supposed to be the 70th Anniversary of Sino-India Cultural ties where unfortunately, the celebrations were overshadowed with this recent border mishap.
The Himalayan Chess- Game
The Chinese Foreign Ministry's scepticism on the territorial claims and debate on Aksai Chin are not new, which has its roots to the abrogation of article 370, the recently changed rule declaring Ladakh as an integral portion of the Indian Union was unfavourable to the Chinese side, reiterating about India getting into a strategic misadventure by violating their own territorial sovereignty and national interest and the former justifying on those and trying to flex its muscles in the Pangong Tso, Galwan Valley, Gogra, Kongka La, Depsang.
Border infrastructure is becoming a new method for these two aspiring Asian powers to assert their economic cum political interests with respect to further claiming of territories leading to the road towards being victorious, where the Indian side has further increased its focus viewing the strategic ramifications in the neighbourhood .by providing 8 bridge infrastructure projects each in Arunachal Pradesh and Ladakh , which India requires to ensure easy connectivity in harsher terrains, promote tourism, distance reduction in order to reduce time for movement of goods to ensure welfare and safety for troops and natives residing in high terrains which again China suspiciously looked at in its counter statement, blatantly opposing any infrastructure in disputed boundary.
Notable defence experts, Victor Gao and Prem Shankhar Jha, opined that China is aiming at a strategic bargain and believe that this move of the Indian side developing infrastructure in Ladakh could be a counter to the Chinese G219 highway , covering a distance of 179 km connecting Xinjiang and Tibet which is in close proximity with Daulat Beg Oldi, where a 450 metre bridge over the Shlyok river was constructed last year which was only accessible by air before the construction of this project .
Amidst this prolonged crisis, 7 rounds of the India China Military Commander Meetings were held on a frequent basis at the Line Of Actual Control, in order to maintain tranquillity, peace, further enhancement of mutual understandings and deterrence to reduce the chances of an armed conflict, nevertheless there has been no proper agreement and the troops aren't stepping out from their current positions either side.
Also, even the recent Moscow visits of Defence Minister Rajnath Singh and Foreign Minister, Mr. S Jaishankar in September for meeting their respective counterparts, haven't been completely fruitful where they have also held discussions on showing respect towards each other on territorial claims and not cause these ties to deteriorate towards an upper trend which means that no country wants to compromise on its territorial claims and any change in status quo, which has led to unprecedented uncertainty in the relations as of now.
CCP Apprehensions of an Alliance
Chinese scholar, Fu Xiaoqiang , in his article, stated about India creating unnecessary tensions in the border leading to further straining of relations which are motivated by selfish political agendas. He also felt that India is being persuaded by the US to join an alliance like structure such as the Quadrilateral Initiative and set preferences with respect to choosing friendships with countries such as Japan and Australia, which have a common perception likewise India, regarding China as a potential competitor in the region.
Currently, China is fearing any conflict or alliance like structure with respect to its role in spreading the pandemic for which it was hiding its strategy, due to which these justifications are being used by Xi Jinping to protect his own image in the masses so that no crisis or dissent arises which could put the Communist Party's survival and reputation at stake at a time where he is being questioned about the corruption and internal party pressure. There is a reason behind why China is involved in scapegoating on this conflict to show an innocent and a positive image by blaming Indian politicians using nationalism to mobilise the public, narrating their growth story, ideology, rich historical as well as cultural heritage, where the same goes for the dragon's promotion of their nationalism  as well.
Alliances are important for India but they will take time to come in support if any mishap takes place in the neighbourhood, keeping India under uncertainty with regards to its strategic autonomy, it was following for many decades. These alliances can be useful only to deter an enemy organising territorial strikes and put the latter on check creating some amount of fear and introspection.
Recently, steps have been undertaken by the Indian government to ban Chinese products and apps due to surveillance plus information threats in security. It is looking towards making itself self-reliant (aatmanirbhar) to reduce any more dependence on countries which have their own interests which could change anytime, if it doesn't suit them which could be seen through India's past experiences, where the same mistakes can't be repeated again like 1962 or 1975, at a time when the multipolar world is moving towards Asian multi-polarity where China is currently at an edge.
Concluding Points
The Chinese feel that the ball is in India's game to choose between the have's or have not's while looking at the opportunity costs involved .The dragon is basically assessing the elephant's capability and coping strategies in the winter, leading the standoff to be extended even further for which it is crucial for India to enhance its capacity in order to build up on its equipment, give support to the troops and further focus towards economic development in the borders.
Immediate broad-based Reforms needed in the Political system of Pakistan
Opposition parties have launched a comprehensive campaign to de-seat the PTI Government by its grand show of power on 16 October 29020 at Gujranwala. All major opposition parties attended the Jalsa, and opposition leaders delivered speeches, criticizing the PTI government and even the military.
In a democratic country, it is common practice for that opposition to criticize the ruling party. Pakistan, with no exception, has a long history of agitations, protests, strikes, criticizing, rallies, blames on the ruling party, from opposition parties. Even PTI also played a very aggressive role as the opposition party in 2014, against the Government of PML-N. It was the longest Dharna in the history of Pakistan, and the first time protesters entered into Parliament house, PTV, Pak. Secretariate and sensitive areas, etc.
But the current behavior of opposition since 16 October is even more severe and blame on Pakistan Military is rather unacceptable. However, PTI ministers are also giving irresponsible statements. The ruling party must maintain political temperature under control. The opposition wanted to create chaos and confrontation, but the ruling party should mild-down the conflicts and manage the situation to complete its tenure. Either the ruling party's ministers, spokespersons, advisors are unaware of consequences or lacking the understanding of the real issue.
Till this moment, the masses of Pakistan are not convinced with the narrative projected by the opposition parties, but neither happy with the ruling party. The common man is concerned with the issue he faces daily – inflation, price-hike, jobs, health care, education, social justice, and welfare. The ruling party failed to deliver, and the common man kept suffering.
Indeed, the masses do not love opposition, but neither the ruling party. It is their sufferings, which might help the opposition to convince them to stand the Government.
The majority of people are still admiring PM Imran Khan and believe that he is honest and a man of integrity. Yet, he failed to recover the economy or provide any relief to the common man. He was unable to recover to looted money from corrupt politicians of past governments. He also failed to punish the national criminals too. However, the people of Pakistan acknowledges his contribution toward foreign policy, Kashmir issue, and International relations, where Pakistan's narrative was projected appropriately and improved the county's image.
The people of Pakistan think that all wrongdoings by the ruling party are due to his wrong cabinet, nothing to do with PM Imran Khan himself. His economic team, imported and landed by helicopter, are failed to revive the national economy. Although the oil prices in the international market have dropped to record low levels, even minus yet, Pakistan could not improve its economy. Even due to the Pandemic, Global Financial Institutions have extended a helping hand, yet, Pakistan could not improve its economy. The Sugar crisis or Wheat crises are traced back to the ruling elite, and responsible is sitting on the right and left side of PM.
The intellectuals of the nations think that PM Imran Khan might be a pious person. Still, he is responsible for selecting his team – consisting of foreign nationals, dual nationals, elect-ables, corrupts, and incompetents ministers and advisors. It was his choice, and he could have refused to take anyone into his team if he was not satisfied fully. If there were some pressures from certain quarters, he should stand against such pressure. He should have judged the person before admitted into his team. He knows the importance of merit, and he has announced on several occasions the importance of merit. Even though if he misjudged anyone and admitted into his team, but it is never too late; as soon as he understands the person and found unsatisfactory, he can change immediately.
The country is passing through a very critical era, the geopolitics are changing too rapidly, challenges are enormous, and time is too short. Pakistan can not afford the luxury of any mistake anymore. The nation needs unity, the right policies, appropriate reforms, legislations, merit, and consistent hard-work. Attention may not be diverted and struggle with a clear focus and pre-set goals. Divide, intolerance, extremism, corruption, incompetency are the curse for a nation, must be averted.
Although PM Imran Khan is a visionary leader and has all the leadership qualities to lead the nation, but alone may not be able to achieve anything. A strong team, equipped with knowledge, wisdom, patriotism, honesty, and integrity, needs the time. Reforms based on proven successful experience, addressing the futuristic issues are required urgently. The nation has the potential to revive its past glories.