Tamil Nadu politics: Will factions end the crisis in AIADMK and focus on governance?
[yt_dropcap type="square" font="" size="14″ color="#000″ background="#fff" ] G [/yt_dropcap]overnance in Tamil Nadu is standstill and in reverse gear with two factions fighting an almost street fight, making the life of common people miserable.
As a mere stunt, the Palanisamy government makes announcements of allocation of money for projects but nothing is happing on the ground. Possibly the middlemen from the ruling party/government side collects the commission amounts first because the government they fear would fall any time.
Meanwhile, the opposition DMK is gearing up for a possible government formation and Sasikala-Palanisamy duo would prefer DMK to OPS. They say they have removed Sasikala and Dinakaran but they refuse to step down to show that they don't want to enjoy the privileges that come with ministerial posts.
MGR floated ADMK which was later made AIADMK, giving it a national framework so that the central government's threat of doing away with regional parties became irrelevant. Sasikala has easily divided the ruing AIADMK probably beyond repair work as her followers in the government still worship her as little goddess, maybe leaving Jayalalithaa to OPS.
People of Tamil Nadu are apparently confused now over their decision to vote the AIADMK under Jayalithaa to power a few months ago. Sasikala along with her supporters in the party exploited the post-Jaya death situation to their advantage and took infamous action illegally removing O Panneerselvam from CM post and sacking him from the post of party Treasurer.
Founder MGR and Amma created this party as a party for the people and cadres, this is a democratic party for people and cadres. AIADMK should not be controlled by one family. Jayalalithaa's death must be probed. But Sasikala and family now control both the party and hard earned government.
Former CM Panneerselvam says that AIADMK must be saved from dynastic politics; he says the party should not be in the hands of a family. The family which betrayed Jayalalithaa will have to go, says OPS, "I am an ardent follower of Amma, want to tread the path shown by her".
Throwing indications of growing dissent against ruling AIADMK chief VK Sasikala and her nephew Dinakaran, who has been named in a bribery case relating to a tussle over party's frozen symbol 'two leaves', former Tamil Nadu Chief Minister and Jayalalithaa loyalist O Panneerselvam hinted that he is open for merger under certain conditions to protect party from negative side effects.
In signs of thaw on AIADMK merger move, the factions led by Tamil Nadu Chief Minister K Palaniswami and the one by O Panneerselvam, last week announced formation of their respective committees to hold discussions. Rajya Sabha MP R Vaithilingam will head the panel set up by the Palaniswami group while the Panneerselvam camp tonight named senior leader and former minister K P Munusamy as the head of a seven-member committee.
Former Tamil Nadu chief minister O Panneerselvam earlier broke his silence and claimed that Sasikala has betrayed late AIADMK chief J Jayalalithaa. While also claiming that there is no place for Sasikala and her nephew TTV Dinakakaran in the AIADMK, OPS said that he will continue to fight to protect the legacy of 'Amma'.
The federal government, controlled by Hindutva BJP, watches the political fiasco in Tamil nadu with keen interest with a view to increasing its chances of winning least a seat next time. Jayalalithaa has undone BJP and many other parties in the state with zero presence in the state assembly. In fact she has made many political parties in the state irrelevant. But now without her, all these parties hope to make a comeback by using the split in the ruling AIADMK. Speculation is indeed thrilling.
Conspiracy
The mysterious death of popular CM Jayalalithaa and post-Jaya occurrences like Sasikala's rise to control the party and government, etc, give rise suspicion about a conspiracy in the state.
Former CM Panneerselvam protested and acted swiftly to raise his opposition to V.K. Sasikala & family efforts to capture the party and government his voice became profound as more and more people joined him. The by-poll in RK Nagar constituency added more impetus to him, making him the most important leader in AIADMK.
Apparently, Sasikala, Dinakaran and those who oppose OPS are also indirectly opposed to Jayalithaa for not making Sasikala the acting CM or General Secretary by creating a post Deputy GS to accommodate both suitably. Many ministers and MLAs on the Sasikala band were angry with Jayalithaa for her choice of OPS as the acting CM when she went to jail on disproportionate assets that repeatedly insulted their claims to be extra loyal to her.
Who authorised the ministers to convene a meeting in the absence of AIADMK Deputy General Secretary TTV Dinakaran but decided nothing, making it clear that they cannot go against him. When the ministers met at the party HQ, Sasikala or Dinakaran did not object to that.
In fact, in a real course, "GS" Sasikala would have expelled Palanisamy and friends from the party and government. And a new government would have been appointed by Sasikala. That is because entire scrip is a drama written by Sasikala in jail.
That means the ruling faction does exactly what the jailed leader from Bangalore says.
Double minds
While the AIADMK led by former CM Pannerselvam seems to be genuinely serious about the unity of factions within AIADMK and strengthen the party and government so that MGR-Jaya rule continues, the ruling faction unofficially led by CM Palanisamy continues to worship jailed corrupt Sasikala as their demigod and to ensure support of the OPS faction of MLAs so that the incumbent government would continue its full term easily.
It appears, though the government and its MLAs seek the OPS support for sustaining the government they don't want to make OPS the CM again. In fact, many of these MLAs and ministers used Sasikala and Dinakaran to oust O Panneerselvam from CM post and remove him s from the post of Treasurer of the party- the post MGR held when he was in DMK and later was sacked from it and removed from the then ruling DMK by CM Karunanidhi.
This explains the cause of their rejection of OPS as the CM once again, when Sasikala calls all the shots from the jail.
Pannerselvam faction has made it amply clear that AIADMK should not have Sasikala, Dinakaran or any of their relatives in the party or government and they demand a fair probe on the death of Jayalithaa at Apollo hospital. Both demand, obviously, are unacceptable to the Sasikala faction.
Though Palanisamy faction said they have removed Sasikala and Dinakaran form AIDMK, the OPS faction is not convinced about the "removal" because on what authority they have removed h the top leaders who gave them power to rule? They consider this as a drama by Sasikala and Dinakaran to fool the OPS faction. In trustingly, Sasikala and Dinakaran did not raise any question on the issue thereby reveling indirectly the fake "encounter".
Both factions of OPS and EPS have formed panels to decide the modalities of the "merger". AIADMK leaders' met onboard INS Chennai still underway, many including D Jayakumar, P Thangamani and CV Shanmugam attending it.
Party symbol
After the death of Jayalithaa, the AIADMK party is getting weakened with factions taking the party to opposite paths and as days pass by the party may not be able to sustain itself as a cohesive party without the presence of Jayalalithaa.
AIADMK has lost its party symbol "Two-leaves" and Sasikala is responsible for the loss of the party symbol 'two-leaves' as she let the party split. The Election Commission of India has frozen the AIADMK`s two leaves symbol with two factions — one led by party 'General Secretary' Sasikala and the other by former Chief Minister O. Panneerselvam — claiming it as their own.
Dhinakaran, the nephew of jailed AIADMK general secretary VK Sasikala, is facing a revolt by an influential section of the party led by Chief Minister K Palaniswami and a host of ministers, who had on Tuesday declared the ouster of the once powerful aunt-nephew duo, and extended a hand of friendship to the Panneerselvam camp.
Sasikala faction is trying all tricks, including offering bribes, to obtain the party symbol from the election commission. But with factions existing, the party symbol would remain frozen.
It has been learnt that Dinakaran had allegedly struck a deal for Rs 50 crore for helping the AIADMK faction keep the 'two leaves' symbol. Also, Dinakaran tried to bribe voters Dinakaran gave 4000 per voter in the recent by-election at RK Nagar and IT raids were conducted unearthing evidences.
Conditional merger plan
The developments leading to a merger move came a day after the talks appeared to have hit a roadblock with the Panneerselvam camp seeking formal expulsion of V K Sasikala and Dhinakaran from the party. It had also sought a CBI probe into the circumstances leading to former chief minister Jayalalithaa's death on 5 December last year.
The talks for a merger gained ground after an FIR was registered against Dinakaran for bribing the Election Commission officials for staking claim of the `Two Leaves` party symbol. Following this, Sukesh Chandrasekhar, Dinakaran`s alleged middleman was arrested by police for striking a deal of Rs. 50 crore to help the AIADMK faction keep the `two leaves` poll symbol.
Earlier, the ministers and senior leaders met at the party headquarters here under Palaniswami. Following the Cabinet's revolt against him early this week, Dhinakaran had said he was "stepping aside" in the interest of the party.
The Palanaismami camp constituted its committee led by Vaithilingam (which is likely to include some ministers) to hold talks with the Panneerselvam faction. Responding to the development, Munusamy this evening announced that his faction would also constitute a committee soon to hold the merger talks.
A release from Panneerselvam camp said that former ministers C Ponnaiyan, R Viswanathan and K Pandiarajan, Rajya Sabha MP V Maithreyan, former MP T H Manoj Pandian and former MLA J C D Prabhakar are their members.
KC Palanisamy, OPS camp leader said that in order to have a genuine unity of AIADMK, Sasikala and her family have to be kept away, directly or indirectly they shouldn't have any role within party. "We have not deviated from our stand and we stick to our basics. Any change in our stand shall be injustice to people of TN and AIADMK cadre": Elevation of GS is not as per the bylaws of the party. Sasikala's elevation and in turn her subsequent actions is null and void. We have been insisting that the family against whom we have waged a war had indulged in activities bringing disrepute to the entire TN. They have submitted a petition to EC to follow the bylaws and give them the party symbol and justice.
Trust deficit
While the ruling faction sought no conditions for the merger talks as they claim there are no factions but only differences of opinion between, hiding the serious ideological split in the party as the party's image is affected by Sasikala-Dinakaran directly controlling the party and government.
OPS camp is not fully convinced of Sasikala followers to agree for any genuine unity and there is trust deficit. Hardening its stance for talks, the OPS camp had demanded that 30 members of the Sasikala family be formally expelled from the party. They also demanded withdrawal of affidavits submitted to the Election Commission by the Palaniswami faction, declaring Sasikala and Dhinakaran as party General Secretary and Deputy General Secretary, respectively.
Munusamy said the first demand was getting the resignation of Sasikala and Dhinakaran and later their formal expulsion along with 30 other members of their family. Munusamy had said he suspected "foul play" over the Palanisamy camp's decision of April 18 to remove Sasikala and Dhinakaran.
OPS faction does not quite trust the "oust" theory as apparently Sasikala and Dinakaran still control the party and government. In keeping with AIADMK party practice, a party notification should be issued on Dhinakaran and Sasikala family's expulsion. He had said that the OPS camp would regard it as a full victory only if cadres were asked not to have any truck with the duo. Vaithilingam had retorted that there was "no drama" over the decision to ask Sasikala and Dhinakaran to keep away from the party and the government."There is no drama. We compelled him (Dhinakaran) to step aside and he did it happily," Vaithilingam said.
Fighting for CM post?
Media reports say both factions now fight for the CM post and they have no principles besides money and power. Now OPS camp wants VK Sasikala and her close relative Dinakaran to resign ahead of proposed AIADMK merger, wants Panneerselvam reinstated as Chief Minister and CBI probe instituted to bring out the truth about Jayalithaa's death. Munusamy had in reply to a query from reporters said the OPS faction had not demanded the posts of either Chief Minister or party general secretary.
It is clear that the ruling faction to stay in power by using the other factions and is interested in the merger only to get back the party symbol, Two-leaves. "We need to protect the party symbol, so all must come together. This is not a question of the CM post; only of Amma's legacy" said Thambidurai.-Tamil Nadu people still support Amma's legacy. -There is no split in the party, only differences in opinion. We are sorting out all issues, says M Thambidurai quoted as saying by News18.
Meanwhile, former School Education Minister K Pandiarajan of OPS faction confirmed that the Palaniswami group had contacted them for talks. Earlier, the AIADMK (Amma) leader and Local Administration Minister S P Velumani quoted Palaniswami: "As far as we are concerned, we want to redeem the 'Two Leaves' symbol and remain united," he told reporters. Velumani said the common feeling in the faction was that there should be unity in the "party founded by MGR (M G Ramachandran) and taken forward by Amma (Jayalalithaa)".
Amid talks of merger between the O Panneerselvam and E Palaniswami factions of Tamil Nadu's ruling party – AIADMK – the support for VK Sasikala is apparently thinning and she is under tremendous pressure to resign from her post along with her nephew TTV Dinakaran who faces corruption charges.
In modification of his previous demands that did not mean anything to Sasikala, the OPS faction led by Panneerselvam has reportedly set a condition for merger – VK Sasikala and her nephew TTV Dinakaran should resign from their posts. Reports also claim that a lot of leaders from the Sasikala camp too have lost faith in her leadership and ready for a merger in order to strengthen the party.
Tamil Nadu Chief Minister Edappadi K Palaniswami last week formed a seven-member committee for holding merger talks with the rival O. Panneerselvam faction. The committee is headed by lawmaker R Vaithiyalingam and includes ministers C. Sreenivasan, KA Sengottaiyan and D Jayakumar among others.
This came a day after the Panneerselvam-group threatened to quit the merger if their demands that Sasikala and Dinakaran resign from the party and a CBI inquiry into the death of late chief minister Jayalalithaa, are not met. "We demand that an affidavit be submitted by the other camp stating that Sasikala and Dinakaran no longer hold party position to the Election Commission. If this is done, we will consider it as first victory to our faction," former state minister and AIADMK member K P Munusamy said.
The OPS camp further alleged that Palanisamy is devising new ways to prevent the merger from taking place."Current Chief Minister Palaniswami, who was appointed at the mercy of Sasikala, is not acting as the AIADMK Chief Minister rather he is acting as the Chief Minister of Sasikala and her family," he said.
In response, the Palaniswami-led group asked the other faction to take back its complaint regarding party symbol."Their camp went to EC first on the symbol issue, let them take back their complaint first," AIADMK MP R. Vaithilingam said. Regarding the second demand for a probe on Jayalalithaa`s death, Vaithilingam said the demand for the same is under the court`s consideration, adding the government will follow the order.
EPS camp has reportedly welcomed the merger talks. Some top ministers of the Edappadi Palaniswami camp had an impromptu meeting. D Jayakumar, Finance Minister in the Palaniswami government said after the meeting that the group had discussed the party's election symbol issue and Panneerselvam's suggestion at merger.
Sidelined AIADMK (Amma) deputy general secretary Dhinakaran on Saturday appeared before the Delhi Police on his reported attempt to bribe Election Commission officials for retrieving the 'two leaves' symbol for his faction.
In a sudden move, some top leaders from AIADMK and TN govt ministers held an emergency meeting, hinting at the merger of two factions of AIADMK – O Panneerselvam and VK Sasikala camps. Some of them are opposed to merger as they lose their ministerial berths.
There are intense speculations of VK Sasikala resigning from her post as the party chief of AIADMK. This was later denied by Tamil Nadu finance minister, D Jayakumar. Whether or not Sasikala is ready to relinquish the post, she has not said anything in this regard.
Jayalalithaa loyalist O Panneerselvam hinted that he is open for merger under certain conditions to protect party from negative side effects. .
Delhi police grills Dina
Meanwhile, Delhi Police had arrested Dinakaran's alleged middleman Sukesh Chandrashekhar with Rs 1.5 crore cash on Monday. The police also seized a BMW and a Mercedes car from him. Dinakaran and Sukesh had allegedly struck a deal of Rs 50 crore to help the AIADMK Sasikala faction keep the 'two leaves' symbol. The Delhi Police has booked Dinakaran for allegedly attempting to bribe Election Commission officials through Chandrasekar to get a favourable verdict in the party`s two leaves symbol case. Police have said that the duo struck a Rs 50 crore deal to try and bribe officials from the Election Commission
Dhinakaran, the nephew of jailed party chief Sasikala, is accused of attempting to bribe EC officials to get back the AIADMK's 'two leaves' symbol for his faction. The crime branch of Delhi Police grilled deputy general secretary of AIADMK (Amma) TTV Dhinakaran for nearly seven hours in New Delhi in the case pertaining to the alleged attempt to bribe EC officials. He was asked to appear before them again tomorrow for further questioning. As part of investigation, the officers also go through the call records of the politician. Dinakaran appeared before Delhi Police`s interstate crime Branch office in Chanakyapuri in the capital`s diplomatic enclave following its April 19 summons with Saturday deadline. "Dinakaran reached at the Crime Branch office and was questioned over nine hours," said a Crime Branch official.
High drama was witnessed last week when a Dinakaran follower attempted self-immolation when police arrived at his Besant Nagar residence in Chennai to serve him summons. The Delhi Police had issued a lookout notice against the leader in the wake of inputs that Dhinakaran was an NRI and could try to flee the country. The Crime Branch had on April 16 arrested an alleged middleman, Sukesh Chandrashekhar, in New Delhi in connection with the case. He claimed that he had told Dhinakaran that he will get a favourable verdict from the Election Commission of India in the party symbol case.
Dinakaran appeared before the investigators in Delhi in the afternoon after arriving from Chennai and was questioned till late night. Investigators said that Dinakaran`s personnel assistant was also interrogated over the issue and was asked if he knows the alleged middleman Sukesh Chandrasekar who was arrested from a five-star hotel on April 16. They further said that Dinakaran was questioned alone and also confronted with Chandrasekar to clarify their versions over the issue.
The Delhi police brought Dinakaran to Chennai for further investigation and the probe is on.
Sasikala in jail, Dhinakaran towards jail
VK Sasikala who has embarrassed the AIADMK people and betrayed the founding leader MGR and his supporter Jayalithaa, is being increasingly isolated as E Palaniswami camp wants her to resign along with nephew Dinakaran who faces corruption charges, claim sources.
Having seen all her pet dreams of becoming CM of Tamil Nadu crumbling as a mere day dream Sasikala is at present serving a four year jail term in Bengaluru in a multi-crore disproportionate assets case.
Dhinakaran, the nephew of jailed AIADMK general secretary VK Sasikala, is facing a revolt by an influential section of the party led by Chief Minister K Palaniswami and a host of ministers, who had on a hand of friendship to the Panneerselvam camp.
Observation: Danger bell!
While Tamil Nadu and the AIADMK people seem to have overcome the grief they endured following the sudden death of CM Jayalalithaa under mysterious circumstances, the factional infighting as well as the cause of the death of Jayalithaa continues to haunt them. They are unbearably pained that Sasikala has caused the traumatic conditions in the party and state by her dramatic removal of former CM O. Pannerselvam, the closet ally of AIAMDK supremo in order to secure the party leadership and CM post. .
As the picture is getting clear to the Sasikala faction that OPS faction is not frantically looking for opportunity to help the Sasikala and her ministry in jail, Palanisamy government appointed a committee to talk with OPS faction on merger.
If the ruling AIADMK Chinnamma faction is not keen for genuine unity by discarding Chinnamma, then, the OPS faction must end merger talks and all preparations for unity. Sasikala needs the OPS MLAs to help the limping government give the government credibility, durability and legitimacy.
Sasikala is indirectly forcing the OPS faction to support any no trust motion against Palanisamy government so that government formed with MLAs who own the assembly polls by Jayalalithaa's pro-poor policies and her immense power of vote appeal. EPS and government and supporting MLAs are being used by Sasikala as tools to discredit the government and party by belittling those leaders like OPS who were closer to Jaya than most of the Sasikala supporters.
As DMK and BJP are trying to fish in the troubled Tamil waters, Palanisamy and friends should be prudent in the most difficult stage of crisis in AIADMK this time and as the ruling party leader EPS needs to bring both factions together without caring for CM or GS post at this point of crucial time.
It is said that in order to make some noise both hands should come together and clap. Quality of clap determines the level of noise the hands make.
AIADMK still has 50 percent vote bank, while the DMK has only 30 percent. Compromises are always possible. Dinakaran is out as he has been taken into jail in New Delhi.
DMK says merger of 'power-monger' OPS, Sasikala factions, even if it happens, will not last because of Sasikala factor. MK Stalin of the DMK has lashed out at the AIADMK, says 'the state has become a battleground'. There were no talks about the Dinakaran and Sasikala issue. There are no talks on the issue of Dinakaran and Sasikala, nor did OPS faction raise any question on the same.
Currently the ruling Palanisamy government, being targeted by the opposition party DMK with a sizeable number of MLAs and hope to get the support of OPS group to defeat and remove the Sasikala-Palanisamy team, is in danger of losing power.
AIADMK workers should take over the HQ and remove all Sasikala supporters from there. That would pave way for smooth functioning of the party.
The Palanisamy team does not enjoy the respect and trust of people because they are supporters of Sasikala-Dinakaran and are viewed as betrayers. Paneerselvam can be able project the government as the real government of Jayalalithaa.
By making Panneerselvam he CM and GS, Palanisamy would save the government and party of MGR-Jayalalithaa. If a unity government takes office quickly the government and party could be saved, though whether they would win the next poll remains a question for which leaders should find a viable answer.
Corruption in state functioning has been on the rise since the intraparty conflict following the surprise death of CM Jayalalithaa. When corruption went unchecked during the Jayalalithaa reign, the condition is out of control now as none seems to be responsible for ill-effects of rampant corruption. Nothing gets done in Tamil state without offering bribes. People don't get water in villages as drinking water has become a rare commodity in the state. Private companies sell drinking water making huge profits.
And yet, a few 'Chinnamma' MLAs and ministers say that Palanisamy whom Sasikala chose to be the CM would remain CM for the entire term even if this is going the last AIADMK government of the state.
Time is running out for Palanisamy government and AIADMK
The Rise of the Indo-Pacific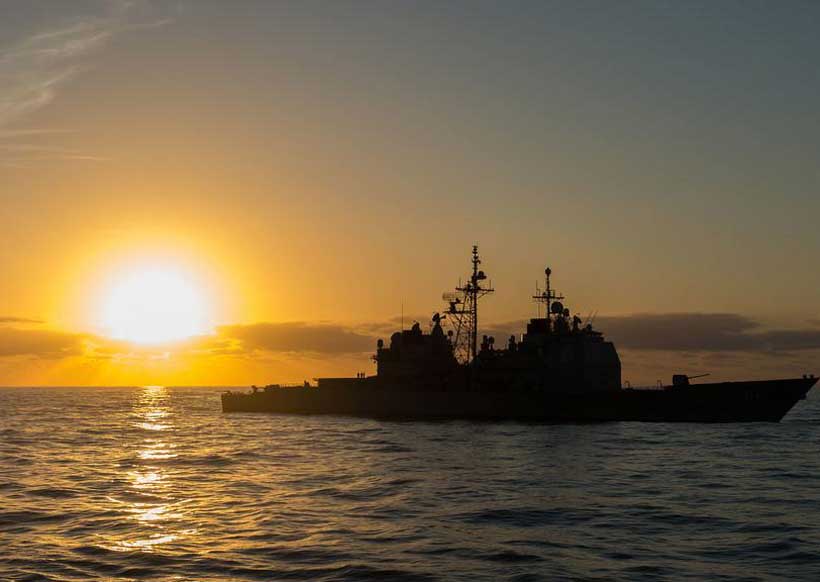 The world is in flux. Global geopolitical trends that existed before the onset of the coronavirus will only intensify in its wake, and US-China competition will become more pronounced across the Eurasian landmass.
The major struggle will play out in the newly emerging Indo-Pacific region. Though this geographic concept only recently replaced the outdated Asia-Pacific vision, it has surfaced from time to time in the writing and speeches of past political thinkers and politicians.
The Indo-Pacific region refers to the confluence of the Pacific and Indian Oceans, which interconnect in Southeast Asia. Beijing is opposed to the Indo-Pacific concept as it views it as the product of American efforts to contain its own rising economic and military capabilities. Many believe the emergence of this new concept is indeed a matter of cold-blooded, Cold War-style geopolitical thinking.
That is a misreading. The shift from the Asia-Pacific to the Indo-Pacific is not just a matter of realpolitik. It reflects tectonic geopolitical shifts that have occurred in the world over the past two decades or so.
A primary motor behind this change is exponential economic growth ranging from India to China and Japan. The entire Indo-Pacific rim of island states, larger countries like Vietnam and South Korea, and the Indian and Chinese giants have become economically interconnected and now represent the world's biggest trade markets. Several studies show that at least 50% of global GDP will be shared by the Indo-Pacific region.
Another tectonic development is China's rise. Through its near-trillion-dollar Belt and Road Initiative (BRI), it has expanded its economic (and, some argue, military) foothold in the Indian Ocean. Though the Chinese might disagree with the emergence of the Indo-Pacific concept, it was their economic ambition that showed how the two oceans are economically and militarily inseparable.
A bit of history helps prove this point. Consider Marco Polo, the famous Venetian traveler, and his trip to China in the thirteenth century. On his way home, Polo traveled through Southeast Asia, the Indian Ocean, and the Persian Gulf. He provided a detailed portrait of the broad web of trade relations that existed between Chinese mainland ports and cities in modern day Indonesia, India, and along the Persian Gulf. Chinese products reached east African shores in what are today Somalia and Eritrea as well as other neighboring territories.
China's geography always propels it to seek an outlet to the Indian Ocean when it wishes to pursue economic and military expansion. With mountains, steppes, and deserts to the west and northwest, the only natural highway for China's expansion is Southeast Asia and the Indian Ocean. This was the case in Marco Polo's time and it is still true today.
Another example proving this premise was Chinese mariner Zheng He, who traveled into the Indian Ocean in the early fifteenth century in an attempt to establish a long-term Chinese presence there.
The Indian and Pacific Oceans are thus very much interlinked. Japan's expansion during WWII showed a military trajectory toward Southeast Asia and further into the Indian Ocean.
Historical context and geography aside, the emergence—or rather re-emergence—of the Indo-Pacific concept is underpinned by today's closer India-Japan relations. Both countries neighbor China and are worried about how far Chinese power can extend. Both see the need to cooperate on military and economic matters and to try to entice Australia and get stronger US support. A kind of quadrilateral format is emerging, perhaps even some version of a long-term strategy toward the region and specifically China.
There is one caveat to bear in mind when evaluating this new geopolitical concept. To cast it as a new containment policy would not bring much of a result. China should be engaged, not simply cut off from the Indian Ocean. Were China more like the former Soviet Union—that is, only a powerful military player—then containment would be a sensible approach. But because China is an integral part of the world economy and especially critical to the Indo-Pacific region, containment would likely fail to bring about the same results it achieved in the Cold War era.
An interesting twist might take place even in the Chinese vision. Accepting the Indo-Pacific region might be an inescapable geopolitical development. In fact, abandoning the Asia-Pacific concept could allow China to better justify its deep involvement in the Indian Ocean, which is so much feared by India and other states.
The emergence of the Indo-Pacific region will have wider repercussions as well. Global trade and a subsequent growth in China's military presence at the confluence of the two oceans will shift American and European attention away from the depths of Eurasia and the possibility of a confrontation with Russia toward China.
The US will need to bolster its presence in the region by building deeper cooperation platforms with India, Japan, and Australia. This will have to involve attracting large-scale investment. The US will not be able to match the economic potential of China's BRI, but together with its allies it could set up mechanisms for open investment programs that could provide a striking contrast to Chinese investment models.
The US should act in the emerging Indo-Pacific realm similarly to the way the UK acted from the eighteenth century until WWII. Recognizing that its real strength was as a sea power, the British worked hard to prevent the emergence of a dominant European power on the continent. It accomplished this by building a variety of military coalitions. The British also understood the limits of their human resources, which prompted them to seek help from other continental powers and maintain constant engagement with all European states.
The US now faces similar constraints when it comes to China. Washington needs India, Japan, and Australia first and foremost, as well as smaller states like South Korea, Vietnam, and Indonesia, to balance China.
The shift of American attention from inner Eurasia to the Indo-Pacific region will accelerate in the 2020s. This will benefit Russia, as it will have a much freer hand in dealing with its immediate neighborhood. It should also result in a further delay of NATO/EU expansion, which works to Moscow's benefit.
The emergence of the Indo-Pacific region should also benefit Iran, as it has been under immense US pressure ever since the invasion of Afghanistan and Iraq in early 2000s. The rise of the Indo-Pacific region could mean Iran has more room to maneuver in Iraq and the Persian Gulf.
The Indo-Pacific region is already a geopolitical constant. It connects large swaths of the globe into one unit. The region has the largest and wealthiest states in the world and will attract the US and other global players. It is on the way to becoming a major playground for geopolitical influence.
Author's note: first published in BESA Center
Nepal Should get rid of Sino-India paranoia and must accept US MCC Aid
The US has offered, under its MCC grant, 500 million US $ aid to Nepal which is reluctant to accept it due to Chinese concerns. Nepal should get rid of Sino-India paranoia and accept this aid. It should relinquish geopolitical adventures and its engagement with nations other than India and China will be a step further in the assertion of the country's strategic autonomy. Nepal's sovereign decision should be precipitated by its own concern for national interest and not of any third party's imagined interest collision with it.
Among diverse political turbulences being seen in Nepal, one which is being less talked about is Nepal's indecisiveness over US aid amounting to 500 million USD under Millennium Challenge Corporation (MCC). While the government is inclined to accept it – Finance Minister Yubaraj Khatiwada incorporated this in the new budget before its parliamentary endorsement – the grant is facing opposition, inter alia, from within the Nepali Communist Party (NCP).
The opponents are forwarding the arguments that accepting it may damage blossoming ties with China. There may be strong element of truthfulness, prima facie, in this argument but this advocacy is shorn of any understanding of Nepal's national interest.
Nepal is sandwiched between two Asian Giants sharing great ambitions for future whose geo-political interests are colliding as they try to sell off their versions of worldview. Nepal is, of late, becoming hotbed for this bilateral competition. History is evidence to the fact that any great power rivalry has resulted unbearable consequences for playgrounds – where big power competes for their interests in other nations. Middle east and Afghanistan are two evergreen examples.
The obsession with fear of China's reaction over a sovereign decision, essentially economic in nature, speaks volume about the intrusion of that country in Nepalese political landscape. Discussions in Nepalese media platforms and among policy makers are revolving more upon the US Indo-Pacific Agenda versus China's Belt and Road Initiative, which should, in no way, be Nepal's immediate priority. Surprisingly, absent in the discussions are cost-benefit ratio of these projects. A perusal of the MCC aid and geopolitical events of recent past shows that the cost-benefit scale skews in favour of economic advantage to the country.
Firstly, the MCC aid is a grant not a loan. Thus, it comes with benefit sans any obligation. There are no legal or political conditions attached to it and thus a claim that Nepal's sovereignty will be promised by accepting the aid is wholly fallacious.
Secondly, these projects relate to 'Electricity Transmission' and 'Road Maintenance'. As per MCC, the electricity projects include, inter alia, laying of 300 km of high voltage power lines, equivalent to one-third the length of Nepal; the addition of a second cross-border transmission line to facilitate greater electricity trade with India; and activities to improve sector governance to increase private investment. The road projects chiefly concerns maintaining 'key roads' admeasuring a length of 300 km which are vital for movement of goods and people. An aid amounting to nearly 1.5 % of GDP must not be rejected for imaginary fear of the Dragon.
Thirdly, China must not be expected to react negatively just because of the fact that the aid is coming from a rival nation. If it is not so, India should have acted in similar imaginary way in 2017 when Nepal became a party in BRI, an initiative India rejects as it passes though Pakistan Occupied Kashmir! Also, the sensitivity of India's concern which relates to geopolitical issue is graver than that of China's as it concerns an economic project.
Concerns relating to issue of provisions of MCC may be alleviated by having recourse to negotiation with US over it. For example, Nepal can negotiate that in place of US law it will be provisions of international law which will apply and there would be an independent international tribunal to settle any disputes, whatsoever arises pertaining to the project.
In past, we have seen Nepal's compulsion as it has accepted the fate to play between India and China, letting itself more vulnerable to whims and caprices of these two countries. US aid under MCC is a golden opportunity for Nepal to look beyond India and China and seek greater engagement with other powers to derive economic benefit and relinquish meaningless geo-political adventures.
The best example in south Asia following 'strategic autonomy' is India which followed a non-aligned policy, although shaky one, throughout the cold war which enabled it to get benefits from both the superpower blocs and wrath of none. Now, of course, there has been a shift in strategic alignment of India – it is undertaking appropriate diplomatic manoeuvring– as China's claim of peaceful rise seems rather flimsy in view of perennial projection of hard power against its neighbours and US under Donald Trump is more unstable now. The occasion has not come, till now, for Nepal to take any sides.
Economic cooperation should not be halted due to a geo-political competition wherein Nepal does not have any significant stakes. Nepal must catapult the entanglement of Sino-Indian paranoia and assert its strategic autonomy. Not only US, Nepal should seek greater engagement with other powers too. Rather than out rightly rejecting the MCC aid, it must undertake a negotiation to ward off its concerns relating to sovereignty. The message should go to both Asian giants that Nepal could not be taken for granted as it will follow a multi-aligned approach in contradiction to its hitherto Sino-Indian balancing approach. This will ensure more diplomatic leverage and clout to Nepal vis-à-vis India and China.
Current Political Scenario in Pakistan
Imran Khan, born in 1952, educated in the UK, brought-up in Western Word, very well aware of Western Culture, yet equipped with strong traditional values, is 22nd Prime Minister of Pakistan. He is known for his honesty, love for humanity, and great leadership qualities. He asserted himself in the international community as a visionary global leader, especially after his speech in the UN General Assembly in 2019, which has made him attract international attention.
He struggled for 22 years to become Prime Minister of Pakistan. He is also Chairman of Pakistan Tehreek-e-Insaf (PTI) – a political party that he formed in 1996. As a result of General election 2018, PTI won 116 seats in the National assembly out of 270 and declared the largest political party.
After taking charge of his office, PTI announced a 100-day agenda for a possible future government. The agenda included sweeping reforms in almost all areas of Government, including the creation of a new province in Southern Punjab, fast-tracking of the merger of Federally Administered Tribal Areas into Khyber Pakhtunkhwa, the betterment of law and order situation in Karachi, and betterment of relations with Baloch political leaders. In his first spec h, he announced that as he is impressed by China, how they eradicated poverty and corruption, he would like to learn from the Chinese experience.
PTI was envisaged as a Movement to fight for a just and equitable society based on the system that Prophet Mohammad(PBUH) laid down in the Medina Charter, which was the foundation of the model Islamic state, an egalitarian society based on the rule of law and economic justice – the first welfare state in the history of humankind. It is these principles of justice and egalitarianism that Quaid-i-Azam Mohammad Ali Jinnah envisaged Pakistan, and it is these principles that are the foundation of PTI.
During his election campaign, he made several promises with people of Pakistan, and masses trusted him and voted him. It was a very unusual election in Pakistan, against the traditional politics, the majority voted him, especially the middle class, educated people, and youth& women. He emerged as the third most popular leader in the history of Pakistan, just after Muhammad Ali Jinnah, the founder of Pakistan and former Prime Minister Zulfiqar Ali Bhutto.
People of Pakistan had high expectations from him in return for voting him and trusting him. Unfortunately, most of the expectations turned unfulfilled. The cost of living has gone up, shortage of Atta, Sugar, Petrol, high inflation, devaluation of currency, joblessness, shortage of electricity, etc., are common issues hitting the common man. Yet, he enjoys popularity. Most people believe that PM Imran Khan is sincere and wanted to full-fill his promises, but his team is not with him on the same page. Masses still do not blame him but blame his team instead.
In fact, it is believed that although Imran Khan is the Prime Minister of Pakistan because of some of his good deeds which All-mighty Allah (God) liked and elevated him to the long-desired position as Prime Minister of Pakistan. But it is not the PTI-led Government.
His team includes non-elected members, foreign imported members, dual national members, electable elite, who joined him only recently for getting better positions in his Government. The hard-core, PTI workers are out-side his Government or a very little percentage at some unimportant positions. For example, the most important is Finance, a non-PTI led, Governor State Bank, led by non-=PTI, Strategic Planning, led by non-PTI, Interior Ministry, again a non-PTI-led, Commerce, again a non-PTI led, and so on….
Some of PTI friends argue that previous Governments also hired Imported, non-elected, and dual nationals in their tenures. It is true, the previous Government also did similar things, but what happens to them? Are people of Pakistan liked their acts? Voted them again? If PM Imran Khan also follow their path and he should be ready to face the same outcome.
We voted PTI for a change, reforms, meritocracy, justice, equality, change of status quo, and transformation completely. People of Pakistan can sacrifice a lot but have voted PTI for a cause. It is afraid if the cause is not served, the people of Pakistan may think differently. Pakistan can not afford any more crisis. The rapidly Emerging Geopolitical scenario may not allow us to have any disturbance internally.
However, neutral, intellectuals in Pakistan think that; is he so helpless? Is making his team was not his own choice? What were pressures to form a team of not-his-choice? And so many similar questions. At least, people may blame him for not making his team based on merit, honesty, sincerity, loyalty with Pakistan. It is suggested, PM Imran Khan should think about how to satisfy the public before it is too late.