Solution for North Korean nuclear issue lies in Israel
[yt_dropcap type="square" font="" size="14″ color="#000″ background="#fff" ] A [/yt_dropcap]t the outset it should be made clear that none of the nuclear nations is eager to achieve total denuclearization and disarmament and none wants to dismantle its own nuclear arsenals after having spent so much hard resources on their development and tests. But America does not want those countries that do not obey the Pentagon to have nukes as deterrence.
America continues to beat about the bush with its usual double–speaks on crucial issues like disarmament and denuclearization; It actively supports nuclearization of its allies and "friends" while opposing and threatening some select countries like North Korea purely on ideological grounds. USA decides which country should have nukes and which not.
USA does not consider nuclear arsenals of Israel, obtained illegally from USA against the will of the IAEA and UN, but objects the nuclear weapons of North Korea and Iran. So long as Israel is allowed by USA, EU, UNSC, NATO etc to maintain nuclear weapons to threaten Arab nations and Palestinians (indirectly even European nations), any attempt to stop North Korea form manufacturing nukes to defend itself from enemy misadventures is illogical and sufficiently foolish.
North Korea has a right to have nukes for security purposes at par with other nations, including Israel. North Korea has been an ally of Russia and China. USA has an obligation to protect its NATO allies like South Korea and pretends to unhappy about North Korean efforts to testing their latest missile systems and pursuing its nuclear objectives.
A close ally of China and Russia, tensions have risen in the region amid fears the North is planning new weapons tests. The Americans are deeply concerned about advances in North Korea's weapons technology; they believe it could well be capable of hitting the United States with a nuclear warhead before the end of President Trump's first term. North Korea's missile arsenal has progressed over the decades from crude artillery rockets derived from World War II designs, to medium-range missiles able to strike targets in the Pacific Ocean.
North Korea's latest efforts appear focused on building reliable long-range missiles, which may have the potential to reach the mainland United States. Two types of intercontinental ballistic missile (ICBM) known as the KN-08 and KN-14, have been observed at various military parades since 2012. Carried and launched from the back of a modified truck, the three-stage KN-08 is believed to have a range of about 11,500km.The KN-14 appears to be a two-stage missile, with a possible range of around 10,000km.
Neither missile has yet been flight tested, but recent images have shown engine trials under way and what appears to be a heat shield for a warhead being tested. Despite this apparent progress, North Korea is still thought to lack the ability to accurately target a city with an ICBM, or miniaturize a nuclear warhead.
Other developments have escalated tensions in recent weeks: North Korea executed a failed missile launch and held a massive military parade in an apparent show of strength; The US has deployed a group of warships and a submarine to the region; Pyongyang has reacted angrily to this, threatening a "super-mighty pre-emptive strike"; The US has begun installing a controversial $1bn (£775m) anti-missile system called Thaad in South Korea – which Trump said South Korea should pay for. Seoul said on Friday that there was "no change" in its position that the US pays for it; Tillerson and US Vice President Mike Pence have visited South Korea, reiterating that "all options are on the table" in dealing with the North; Earlier on Thursday, Tillerson said China has again urged North Korea to refrain from carrying out more tests.
Earlier, Russia's Vladimir Putin called for the resumption of talks with North Korea as tensions on the peninsula continue to escalate. Speaking in Moscow, where he met Japanese Prime Minister Shinzo Abe, he urged those involved to "refrain from using belligerent rhetoric".
US hit list
USA wants every nation to work under the Pentagon-CIA supervision and does exactly what Washington asks them to do. North Korea has been among its hit list nations. In 2012, North Korea has agreed to suspend uranium enrichment, as well as nuclear and long-range missile tests, following talks with the USA.
North Korea has carried out repeated missile tests in recent months and is threatening to conduct its sixth nuclear test.
The US State Department said Pyongyang had also agreed to allow UN inspectors to monitor its reactor in Yongbyon to verify compliance with the measures. In return, the US is finalizing 240,000 tonnes of food aid for the North. The move comes two months after Kim Jong-un came to power following the death of his father, Kim Jong-il. The move could pave the way for the resumption of six-party disarmament negotiations with Pyongyang, which last broke down in 2009.
Earlier, US Secretary of State Hillary Clinton had said the US still had "profound concerns" over North Korea, but welcomed the move as a "first step". "On the occasion of Kim Jong-il's death, I said that it is our hope that the new leadership will choose to guide their nation onto the path of peace by living up to its obligations."Today's announcement represents a modest first step in the right direction."
North Korea confirmed the move in a foreign ministry statement released in Pyongyang. The statement, carried by the KCNA news agency, said the measures were "aimed at building confidence for the improvement of relations" between the two countries, and said talks would continue. "Both the DPRK [North Korea] and the US affirmed that it is in mutual interest to ensure peace and stability on the Korean peninsula, improve the relations between the DPRK and the US, and push ahead with the denuclearization through dialogue and negotiations," it said. Yukiya Amano, director general of the UN International Atomic Energy Agency (IAEA), said the announcement was "an important step forward" and that inspectors stood ready to return to North Korea, Reuters reports.
Earlier, a senior US military official said the issue of food aid for North Korea was now linked to political progress – contradicting earlier policy. The North has suffered persistent food shortages since a famine in the 1990s, and relies on foreign aid to feed its people. North Korea agreed in 2005 to give up its nuclear ambitions in return for aid and political concessions, as part of a six-nation dialogue process involving the two Koreas, the US, China, Russia and Japan. But progress on the deal was stop-start, and the agreement broke down in 2009. Contact between the US and North Korea aimed at restarting the talks began in July 2011. A meeting last week between US and North Korean officials in Beijing was the third round of talks aimed at exploring how to bring North Korea back to the negotiating table.
Trump's opinion
Shortly after being elected, Trump had accused China of not doing enough to rein in North Korea, and suggested the US could take unilateral action.
But in a wide-ranging interview with Reuters inside the Oval Office, Trump – who met Xi earlier this month – said the Chinese president "certainly doesn't want to see turmoil and death". "He is a very good man and I got to know him very well. "He loves China and he loves the people of China. I know he would like to be able to do something, perhaps it's possible that he can't," he said. Of Kim, he said: "He's 27 years old. His father dies, took over a regime. So say what you want but that is not easy, especially at that age." But he stressed he was "not giving him credit", and added: "I hope he's rational." "There is a chance that we could end up having a major, major conflict with North Korea. Absolutely," said Mr Trump.
The USA is to tighten sanctions on North Korea and step up diplomatic moves aimed at pressuring the country to end its nuclear and missile programs. Trump's strategy was announced after a special briefing for all 100 US senators. Earlier, the top US commander in the Pacific defended the deployment of an advanced missile defence system in South Korea. "The United States seeks stability and the peaceful denuclearization of the Korean peninsula," said a joint statement issued by Secretary of State Rex Tillerson, Defense Secretary Jim Mattis and Director of National Intelligence Dan Coats. "We remain open to negotiations towards that goal. However, we remain prepared to defend ourselves and our allies."The president's approach aims to pressure North Korea into dismantling its nuclear, ballistic missile, and proliferation programs by tightening economic sanctions and pursuing diplomatic measures with our allies and regional partners," the statement added.
Democratic Senator Christopher Coons told reporters that military options were discussed at the special presidential briefing for senators. "It was a sobering briefing in which it was clear just how much thought and planning was going into preparing military options if called for – and a diplomatic strategy that strikes me as clear-eyed and well-proportioned to the threat," he said.
Earlier Admiral Harry Harris, head of US Pacific Command, said the US would be ready "with the best technology" to defeat any missile threat. The deployment of Terminal High-Altitude Area Defense (Thaad) system in South Korea was aimed, he argued, at bringing North Korean leader Kim Jong-un "to his senses, not to his knees". Adm Harris said he believed that North Korea would try to attack the US as soon as it had the military capabilities.
The latest US statement on North Korea this week squarely put the pressure on China to act, or otherwise suffer on trade with the world's largest economy. Implicit in the statement is the assumption (correct, I think) that China is willing to tighten the screws more than the halfway steps they have done in the past, and that as a result, new pain will be inflicted on Pyongyang. "We are engaging responsible members of the international community to increase pressure on the DPRK," the official name for North Korea.
President Donald Trump's policy towards North Korea is not different from his predecessors. A White House official said an option under consideration was to put North Korea back on the state department's list of countries that sponsor terrorism. Trump's predecessor, Barack Obama, imposed sanctions over a year ago following a nuclear test and satellite launch by the North.
President Trump has repeatedly said that a China trade deal with the USA will be better for Beijing if they act on North Korea. China is very much the economic lifeline to North Korea and so if they want to solve the North Korean problem, they will. China is committed to upholding U.N. sanctions on North Korea.
Korean missile milestones
For decades North Korea has been one of the world's most secretive societies. It is one of the few countries still under nominally communist rule.
North Korea's nuclear ambitions have exacerbated its rigidly maintained isolation from the rest of the world. The country emerged in 1948 amid the chaos following the end of the Second World War. Its history is dominated by its Great Leader, Kim Il-sung, who shaped political affairs for almost half a century.
Decades of this rigid state-controlled system have led to stagnation and a leadership dependent on the cult of personality. The totalitarian state also stands accused of systematic human rights abuses.
North Korea's own missile program began with Scuds, with its first batch reportedly coming via Egypt in 1976. By 1984 it was building its own versions called Hwasongs. These missiles have an estimated maximum range of about 1,000km, and carry conventional, chemical and possibly biological warheads. From the Hwasong came the Nodong design – effectively an upscaled Hwasong / Scud with a extended range of 1,300km. In an April 2016 analysis, the International Institute for Strategic Studies said the missiles were a "proven system which can hit all of South Korea and much of Japan". More capable missiles followed with the development of the Musudan range, which was most recently tested in 2016.
Estimates differ dramatically on its how far it can fly, with Israeli intelligence putting it at 2,500km and the US Missile Defense Agency estimating about 3,200km. Other sources suggest a possible 4,000km. Another development came in August 2016 when North Korea announced it had tested a submarine based "surface-to-surface, medium-to-long-range ballistic missile", called the Pukguksong. A second was launched from land in February 2017.
China's role
China does have economic leverage over North Korea as the rogue state's largest trading partner. For its part, China is the United States' largest trading partner — the US imports far more from China than it exports to the country, creating a $347 billion deficit last year. Trump has made narrowing that deficit a major goal of his presidency.
As for trade with the USA, he said, "the Chinese side is ready to work with the U.S. to push forward sustained, steady and sound development of the bilateral relationship on the basis of mutual respect and win-win cooperation."
With the pressure on China, fears of a militaristic breakout may not be realized. "What this is really clear about is all the talk about war was press talk and not serious," Leon Sigal, director of the Northeast Asia Cooperative Security Project.
After a missile test this February, China banned coal imports from North Korea in February for the rest of the year. Recent reports also show Beijing may also be closer to cutting oil exports to the rogue state, which would be crippling for North Korea. Coal is one of the country's key exports – and is reportedly also considering restricting oil shipments if Pyongyang continues to behave belligerently.
China says the deployment of Thaad will destabilize security and there have been protests in South Korea itself, where three people were injured in clashes with police as the system was being delivered to a former golf course.
Intercontinental ballistic missiles are seen as the last word in power projection because they allow a country to wield massive firepower against an opponent on the other side of the planet. The only real reason to spend the money, time and effort building them is to fire nuclear weapons.
During the Cold War, Russia and the United States sought different ways to protect and deliver their missiles, which were hidden in silos, piggybacked on huge trucks or carried by submarines.
All ICBMs are designed along similar lines. They are multi-stage rockets powered by solid or liquid fuel, and carry their weapon payload out of the atmosphere into space. The weapon payload – usually a thermonuclear bomb – then re-enters the atmosphere and detonates either above or directly on top of its target. Some ICBMs have a "multiple independently targetable reentry vehicle", or Mirv. This has multiple warheads and decoys to allowing it to strike multiple targets and confuse missile defence systems.
In the Cold War period, the range and potential threat of ICBMs were seen as key to the concept of "Mutually Assured Destruction" or MAD. MAD supposedly helped maintain peace because neither side could "win" without suffering incalculable damage.
Observation
The UN Security Council is meeting to discuss North Korea on Friday. US Secretary of State Rex Tillerson has said China has told the US it will impose sanctions on North Korea if it conducts further nuclear tests. Tillerson is due to chair a UN Security Council foreign ministers meeting on Friday, where he will lobby for existing sanctions against North Korea to be fully implemented to "increase the pressure on the regime.
Donald Trump has praised China's President Xi Jinping for his handling of North Korea, calling him "a very good man" who loves his country. The US president said he would like to solve the crisis diplomatically but that it was "difficult" and a "major, major conflict" was possible. He also said it had been "very hard" for Kim Jong-un to take over North Korea at such a young age.
The senators received a highly unusual briefing by the Trump administration on the seriousness of the threat from North Korea and the president's strategy for dealing with it.
Seeking to denuclearize the Korean Peninsula, the USA should be sincere to its claims and be open to negotiations towards the peaceful denuclearization of the Middle East. Russia should also first make the ME region free from nukes as a starting point to denuclearize the world.
North Korea is under US sanctions. North Korean government property in America was frozen and US exports to, or investment in, North Korea was banned. The order also greatly expanded powers to blacklist anyone, including non-Americans, dealing with North Korea.
Of course, the road to denuclearization starts from Israel. If USA thinks Israel should possess nuclear weapons to threaten West Asia and Europe, then every country, including North Korea, also should have nukes in plenty- why not?
Assuming that North Korea has nukes already, world needs not get unnecessarily worried about that because many countries have them- USA has the largest nuclear arsenal and it does not want to dismantle nay of them, except those that are dangerously outdated. .
Maybe for USA illegal nuclear weapons of Israel is matter of prestige. But that the IAEA and UNSC refuse to act on the illegally obtained Israeli nuclear weapons is a serious matter of concern for any nation that seeks genuine denuclearization and disarmament.
Any US military intervention to pre-empt that would be fraught with risk, but Trump has toughened his rhetoric to drive home a message that it's a credible threat. A key part of his plan is to pressure China to lean more heavily on North Korea to dismantle its nuclear weapons program. The statement says the USA is open to negotiations towards that end, but many even in Washington doubt the regime could ever accept such terms.
The USA already has extensive sanctions in place on North Korea, including a blanket ban on trade and a blacklist of anyone dealing with North Korea. It is not clear what further sanctions Washington could still impose.
Possibly, USA expects a lot of money and services from North Korea as charges for letting it to have nukes. In fact every country pays huge sum to USA to get their things done. However as super power USA never demands bribes openly. Countries understand from its action to a crisis what USA wants.
If USA and its Western allies are sincere about disarmament and denuclearization they must proceed systematically. First, the powerful UNSC and NATO should try and dismantle the nuclear arsenals Israel possesses illegally. Then they should try to apply the existing laws on denuclearization and disarmament on entire world. Those countries that got nukes early must dismantle them soon after Israel is freed from its nuclear weapons.
It is wrong and absurd that in modern times USA dictates its terms to one setoff countries on the issue and another on other nations.
Obviously, neither Iran nor North Korea would have any objections to dismantle their own arsenals.
Importance of peace in Afghanistan is vital for China
There are multiple passages from Afghanistan to China, like Wakhan Corridor that is 92 km long, stretching to Xinjiang in China. It was formed in 1893 as a result of an agreement between the British Empire and Afghanistan. Another is Chalachigu valley that shares the border with Tajikistan to the north, Pakistan to the south, and Afghanistan to the west. It is referred to as the Chinese part of the Wakhan Corridor. However, the Chinese side of the valley is closed to the public and only local shepherds are allowed. Then there is Wakhjir Pass on the eastern side of the Wakhan corridor but is not accessible to the general public. The terrain is rough on the Afghan side. There are no roads along the Wakhjir Pass, most of the terrain is a dirt track. Like other passages, it can only be accessed via either animals or SUVs, and also due to extreme weather it is open for only seven months throughout the year. North Wakhjir Pass, also called Tegermansu Pass, is mountainous on the border of China and Afghanistan. It stretches from Tegermansu valley on the east and Chalachigu Valley in Xinjiang. All of these passages are extremely uncertain and rough which makes them too risky to be used for trade purposes. For example, the Chalagigu valley and Wakhjir Pass are an engineering nightmare to develop, let alone make them viable.
Similarly, the Pamir mountain range is also unstable and prone to landslides. Both of these routes also experience extreme weather conditions. Alternatives: Since most of the passages are risky for travel, alternatively, trade activities can be routed via Pakistan. For example, there is an access road at the North Wakhjir that connects to Karakoram Highway.
By expanding the road network from Taxkorgan in Xinjiang to Gilgit, using the Karakoram Highway is a probable option. Land routes in Pakistan are already being developed for better connectivity between Islamabad and Beijing as part of CPEC. These routes stretch from Gwadar up to the North.
The Motorway M-1, which runs from Islamabad to Peshawar can be used to link Afghanistan via Landi Kotal. Although the Karakoram highway also suffers from extreme weather and landslides, it is easier for engineers to handle as compared to those in Afghanistan.
China is the first door neighbor of Afghanistan having a common border. If anything happens in Afghanistan will have a direct impact on China. China has a declared policy of peaceful developments and has abandoned all disputes and adversaries for the time being and focused only on economic developments. For economic developments, social stability and security is a pre-requisite. So China emphasizes peace and stability in Afghanistan. It is China's requirement that its border with Afghanistan should be secured, and restrict movements of any unwanted individuals or groups. China is compelled by any government in Afghanistan to ensure the safety of its borders in the region.
Taliban has ensured china that, its territory will not use against China and will never support any insurgency in China. Based on this confidence, China is cooperating with the Taliban in all possible manners. On the other hand, China is a responsible nation and obliged to extend humanitarian assistance to starving Afghans. While, the US is coercing and exerting pressures on the Taliban Government to collapse, by freezing their assets, and cutting all economic assistance, and lobbying with its Western allies, for exerting economic pressures on the Taliban, irrespective of human catastrophe in Afghanistan. China is generously assisting in saving human lives in Afghanistan. Whereas, the US is preferring politics over human lives in Afghanistan.
The US has destroyed Afghanistan during the last two decades, infrastructure was damaged completely, Agriculture was destroyed, Industry was destroyed, and the economy was a total disaster. While, China is assisting Afghanistan to rebuild its infrastructure, revive agriculture, industrialization is on its way. Chinese mega initiative, Belt and Road (BRI) is hope for Afghanistan.
A peaceful Afghanistan is a guarantee for peace and stability in China, especially in the bordering areas. The importance of Afghan peace is well conceived by China and practically, China is supporting peace and stability in Afghanistan. In fact, all the neighboring countries, and regional countries, are agreed upon by consensus that peace and stability in Afghanistan is a must and prerequisite for whole regions' development and prosperity.
Shared Territorial Concern, Opposition to US Intervention Prompt Russia's Support to China on Taiwan Question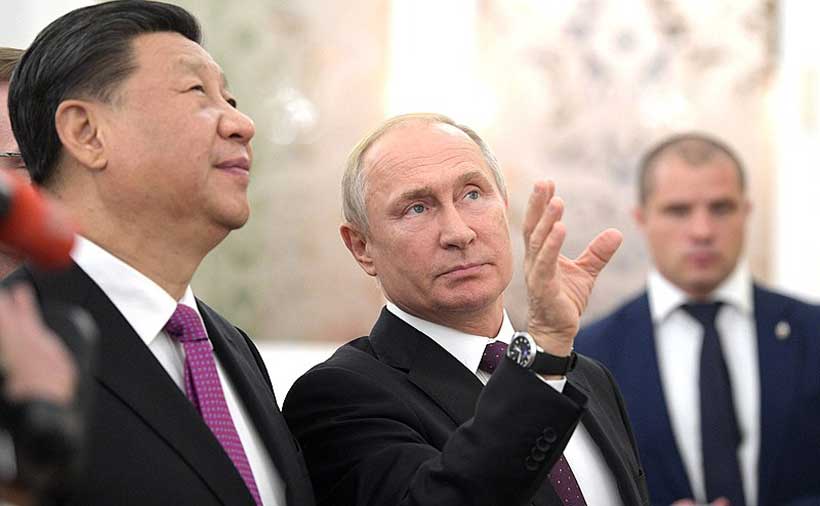 The situation around the island of Taiwan is raising concerns not only in Chinese mainland, Taiwan island or in the US, but also in the whole world. Nobody would like to see a large-scale military clash between China and the US in the East Pacific. Potential repercussions of such a clash, even if it does not escalate to the nuclear level, might be catastrophic for the global economy and strategic stability, not to mention huge losses in blood and treasure for both sides in this conflict.
Earlier this week, Russian Foreign Minister Sergey Lavrov stated that Moscow continued to firmly support Beijing's position on Taiwan as an integral part of China. Moreover, he also underlined that Moscow would support Beijing in its legitimate efforts to reunite the breakaway province with the rest of the country. A number of foreign media outlets paid particular attention not to what Lavrov actually said, but omitted his other remarks: the Russian official did not add that Moscow expects reunification to be peaceful and gradual in a way that is similar to China's repossession of Hong Kong. Many observers of the new Taiwan Straits crisis unfolding concluded that Lavrov's statement was a clear signal to all parties of the crisis: Russia would likely back even Beijing's military takeover of the island.
Of course, diplomacy is an art of ambiguity. Lavrov clearly did not call for a military solution to the Taiwan problem. Still, his remarks were more blunt and more supportive of Beijing than the standard Russia's rhetoric on the issue. Why? One possible explanation is that the Russian official simply wanted to sound nice to China as Russia's major strategic partner. As they say, "a friend in need is a friend indeed." Another explanation is that Lavrov recalled the Russian experience with Chechnya some time ago, when Moscow had to fight two bloody wars to suppress secessionism in the North Caucasus. Territorial integrity means a lot for the Russian leadership. This is something that is worth spilling blood for.
However, one can also imagine that in Russia they simply do not believe that if things go really bad for Taiwan island, the US would dare to come to its rescue and that in the end of the day Taipei would have to yield to Beijing without a single shot fired. Therefore, the risks of a large-scale military conflict in the East Pacific are perceived as relatively low, no matter what apocalyptic scenarios various military experts might come up with.
Indeed, over last 10 or 15 years the US has developed a pretty nasty habit of inciting its friends and partners to take risky and even reckless decisions and of letting these friends and partners down, when the latter had to foot the bill for these decisions. In 2008, the Bush administration explicitly or implicitly encouraged Georgian leader Mikheil Saakashvili to launch a military operation against South Ossetia including killing some Russian peacekeepers stationed there. But when Russia interfered to stop and to roll back the Georgian offensive, unfortunate Saakashvili was de-facto abandoned by Washington.
During the Ukrainian conflicts of 2013-14, the Obama administration enthusiastically supported the overthrow of the legitimate president in Kiev. However, it later preferred to delegate the management of the crisis to Berlin and to Paris, abstaining from taking part in the Normandy process and from signing the Minsk Agreements. In 2019, President Donald Trump promised his full support to Juan Guaidó, Head of the National Assembly in Venezuela, in his crusade against President Nicolas when the government of Maduro demonstrated its spectacular resilience. Juan Guaido very soon almost completely disappeared from Washington's political radar screens.
Earlier this year the Biden administration stated its firm commitment to shouldering President Ashraf Ghani in Afghanistan in his resistance to Taliban advancements. But when push came to shove, the US easily abandoned its local allies, evacuated its military personal in a rush and left President Ghani to seek political asylum in the United Arab Emirates.
Again and again, Washington gives reasons to conclude that its partners, clients and even allies can no longer consider it as a credible security provider. Would the US make an exception for the Taiwan island? Of course, one can argue that the Taiwan island is more important for the US than Afghanistan, Venezuela, Ukraine and Georgia taken together. But the price for supporting the Taiwan island could also be much higher for the US than the price it would have paid in many other crisis situations. The chances of the US losing to China over Taiwan island, even if Washington mobilizes all of its available military power against Beijing, are also very high. Still, we do not see such a mobilization taking place now. It appears that the Biden administration is not ready for a real showdown with Beijing over the Taiwan question.
If the US does not put its whole weight behind the Taiwan island, the latter will have to seek some kind of accommodation with the mainland on terms abandoning its pipe-dreams of self-determination and independence. This is clear to politicians not only in East Asia, but all over the place, including Moscow. Therefore, Sergey Lavrov has reasons to firmly align himself with the Chinese position. The assumption in the Kremlin is that Uncle Sam will not dare to challenge militarily the Middle Kingdom. Not this time.
From our partner RIAC
Russia-Japan Relations: Were Abe's Efforts In Vain?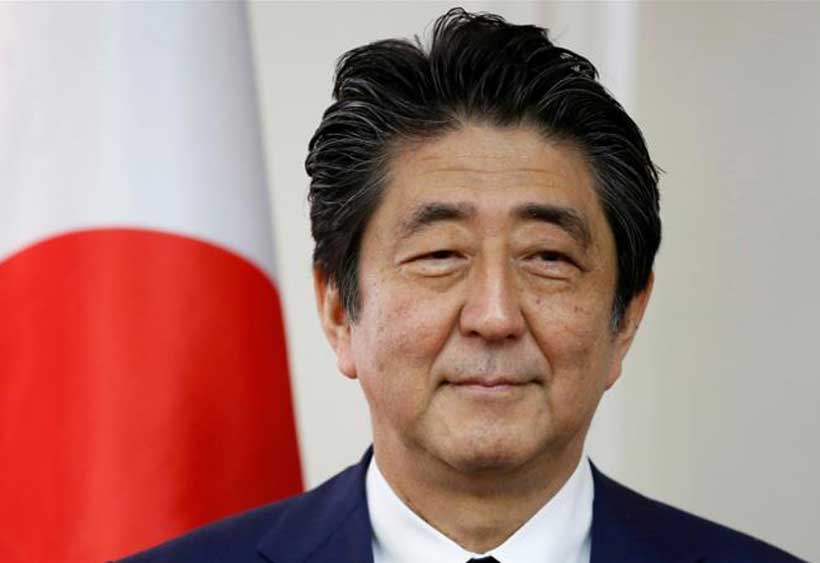 Expanding the modest elements of trust in the Japan-Russia relationship, talking through reciprocal concerns before they lead to conflict, avoiding bilateral incidents, and engaging in mutually beneficial economic cooperation is the way forward.
One year after the end of Shinzo Abe's long period of leadership, Japan has a new prime minister once again. The greatest foreign policy challenge the new Japanese government led by Fumio Kishida is facing is the intensifying confrontation between its large neighbor China and its main ally America. In addition to moves to energize the Quad group to which Japan belongs alongside Australia, India, and the United States, U.S. President Joe Biden's administration has concluded a deal with Canberra and London to provide Australia with nuclear-powered submarines which in future could patrol the Western Pacific close to Chinese shores. The geopolitical fault lines in the Indo-Pacific region are fast turning into frontlines.
In this context, does anything remain of the eight-year-long effort by former prime minister Abe to improve relations with Russia on the basis of greater economic engagement tailored to Moscow's needs? Russia's relations with China continue to develop, including in the military domain; Russia's constitutional amendments passed last year prohibit the handover of Russian territory, which doesn't bode well for the long-running territorial dispute with Japan over the South Kuril Islands; and Russian officials and state-run media have been remembering and condemning the Japanese military's conduct during World War II, something they chose to play down in the past. True, Moscow has invited Tokyo to participate in economic projects on the South Kuril Islands, but on Russian terms and without an exclusive status.
To many, the answer to the above question is clear, and it is negative. Yet that attitude amounts to de facto resignation, a questionable approach. Despite the oft-cited but erroneous Cold War analogy, the present Sino-American confrontation has created two poles in the global system, but not—at least, not yet—two blocs. Again, despite the popular and equally incorrect interpretation, Moscow is not Beijing's follower or vassal. As a power that is particularly sensitive about its own sovereignty, Russia seeks to maintain an equilibrium—which is not the same as equidistance—between its prime partner and its main adversary. Tokyo would do well to understand that and take it into account as it structures its foreign relations.
The territorial dispute with Russia is considered to be very important for the Japanese people, but it is more symbolic than substantive. In practical terms, the biggest achievement of the Abe era in Japan-Russia relations was the founding of a format for high-level security and foreign policy consultations between the two countries. With security issues topping the agenda in the Indo-Pacific, maintaining the channel for private direct exchanges with a neighboring great power that the "2+2" formula offers is of high value. Such a format is a trademark of Abe's foreign policy which, while being loyal to Japan's American ally, prided itself on pursuing Japanese national interests rather than solely relying on others to take them into account.
Kishida, who for five years served as Abe's foreign minister, will now have a chance to put his own stamp on the country's foreign policy. Yet it makes sense for him to build on the accomplishments of his predecessor, such as using the unique consultation mechanism mentioned above to address geopolitical and security issues in the Indo-Pacific region, from North Korea to Afghanistan. Even under Abe, Japan's economic engagement with Russia was by no means charity. The Russian leadership's recent initiatives to shift more resources to eastern Siberia offer new opportunities to Japanese companies, just like Russia's early plans for energy transition in response to climate change, and the ongoing development projects in the Arctic. In September 2021, the annual Eastern Economic Forum in Vladivostok did not feature top-level Japanese participation, but that should be an exception, not the rule.
Japan will remain a trusted ally of the United States for the foreseeable future. It is also safe to predict that at least in the medium term, and possibly longer, the Russo-Chinese partnership will continue to grow. That is no reason for Moscow and Tokyo to regard each other as adversaries, however. Moreover, since an armed conflict between America and China would spell a global calamity and have a high chance of turning nuclear, other major powers, including Russia and Japan, have a vital interest in preventing such a collision. Expanding the still very modest elements of trust in the Japan-Russia relationship, talking through reciprocal concerns before they lead to conflict, avoiding bilateral incidents, and engaging in mutually beneficial economic cooperation is the way forward. The absence of a peace treaty between the two countries more than seventy-five years after the end of the war is abnormal, yet that same unfinished business should serve as a stimulus to persevere. Giving up is an option, but not a good one.
From our partner RIAC