Unrest in Kashmir: Why is India in no mood to resolve the explosive issue?
[yt_dropcap type="square" font="" size="14″ color="#000″ background="#fff" ] I [/yt_dropcap]ndia suffers from an illogical superiority complex and situation has become very serious under the Hindutva nationalist BJP rule. India government, irrespective of which party or coalition rules the country, does not change its policy for Jammu Kashmir which it sees through its policy for Pakistan.
India possibly thinks if it ends criminal operations in Kashmir and let Kashmiris win freedom and sovereignty from New Delhi that would be misunderstood by the world as India's weakness.
Having been robbed off their sovereignty, Kashmiris are placed in a precarious position under a powerful military of India and they do not have support of veto powers to make any difference to Indian military yoke in Kashmir and they do not have high precision weapons that Israel has in order to defend themselves from military attacks on them; India very cleverly exploits the weaknesses of Kashmiris. State government being elected by Kashmiris does not think they have a duty to protect the life and property of Kashmiris in Kashmir.
The Kashmiri parties like National Conference (NC) and PDP use the Hindutva parties like BJP and Congress to threaten the Muslims in Kashmir with action if they continue to demand freedom and sovereignty from Indi, the big power of South Asia. While they and their intelligence-media target Muslims in Kashmir aided by military, India and BJP in JK government do all possible things to make Hindus very happy.
Knowing the weak predicament of Kashmiris, Indian federal government is in no mood for talks with Kashmir "separatists" despite JK state chief minister Mehbooba Mufti pushing for discussion with all stakeholders, especially the freedom fighting groups or the so-called separatists. Even the British government eventfully had understood the need to talk to Indian freedom fighters, especially with Mahatma Gandhi to find credible ways to end the struggle. But India continues to evade that proper, legal route and hit the Muslims in Kashmir with terror goods, including imported Zionist arms.
Already over 100,000 Kashmir shave laid their valuable lives to see a soverign Jammu Kashmir.
Now New Delhi, armed with huge arsenals of nuclear and conventional terror goods, does not think the time is ripe go for a talk with Syed Geelani and other Hurriyet leaders who are spearheading the freedom struggle. As India keeps killing the Kashmiri Muslims, their leaders look to Pakistan for help mainly because they can't approach the UNSC directly for safety and sovereignty.
India has money and arms in plenty and it keeps bribing foreign lobbyists and buying terror goods from big powers with an understating that they won't interfere with Indian colonialist operation in Kashmir which according to New delhi is apart of modern democracy.
In order to divert the global attention on the state crimes in occupied Kashmir, Indian terror specialists say the Kashmiri freedom fighters are separatists, terrorists and they should be dealt with sternly and Indian government should be supported in its regular massacre operations in Kashmir, leading to creation of secret graveyards in the valley.
While the federal government in New Delhi is unwilling to find solutions to the problems being faced by Kashmiris, Jammu Kashmir Chief Minister Mehbooba Mufti met Prime Minister Narendra Modi and Home Minister Rajnath Singh in Delhi with a message that the government should restart talks with Hurriyat separatists for normalcy to return in the Valley. However, India appears to be in no mood for discussion with Hurriyat leaders whom Indian government calls the Pakistani agents, worse than Indian agents in Kashmir and Pakistan. Sources said the government is not in favour of talks with "pro-Pakistan lobby" in the Valley despite such demands from various quarters, including from foreign powers.
Heavily nuclearized India says entire Kashmir belongs to it and Pakistan should not dream of getting more Kashmir lands. India is ready for any number of terror wars with Pakistan.
India threatens the Kashmir freedom fighting groups to be silent about sovereignty and Indian government believes that talks with separatists even on its terms would yield no result as all such attempts have failed in the past. Pointing to the need to hold talks with all stakeholders, Mehbooba Mufti said that talks with the separatist Hurriyat (Conference) had taken place during the tenure of former prime minister Atal Bihari Vajpayee. She said talks were the only way forward.
As situation in the Valley remains tense and incidents of stone pelting continues unabated, the government has decided to go ahead after the top aggressive leaders of Kashmir. Indian agencies have been directed to break the backbone of "terror infrastructure" in Jammu Kashmir.
In recent times Kashmiri agitations have embarrassed New Delhi who claims everything is calm and cool in Kashmir. The continued agitations of Kashmiris, authorities of JK government have also been asked by New Delhi to continue the crack down on social media inciting violence in the region. Nearly 300 WhatsApp groups were being used to mobilize stone-pelters in Kashmir to disrupt security forces' operations at encounter sites. Most of these groups – at least 90 per cent of them – have been successfully shut down in the last three weeks.
PDP chief and Jammu Kashmir CM Mehbooba Mufti has reminded New Delhi once again of the Atal Bihari Vajpayee doctrine on Kashmir when she said only dialogue similar to the ones held during the former prime minister's era more than a decade ago could save the Valley. "There was dialogue when Atal Bihari Vajpayee was the Prime Minister and LK Advani his deputy. They even held dialogue with the Hurriyat and others," Mufti told reporters after meeting Prime Minister Narendra Modi at his 7, Lok Kalyan Marg residence in New Delhi. Vajpayee ruled between 1998 and 2004. His approach towards addressing the Kashmir issue came to be called Vajpayee Doctrine. It also included improving relations with neighbouring Pakistan.
The Vajpayee doctrine on Kashmir called for peace, progress and prosperity in the Valley by imbibing the spirit of Insaniyat (Humanity), Jamhuriyat (Democracy) and Kashmiriyat (Identity of the people of Kashmir). The doctrine was universally acclaimed by all segments across of political spectrum in the state, including the extremist elements in the Valley. Vajpayee's mantra included resolving all outstanding issues with Pakistan, including that of Jammu and Kashmir issue in a peaceful manner through bilateral dialogue without any third party intervention. He carried his message of peace to Pakistan during a bus journey to Lahore on February 19, 1999. Vajpayee made it a point to visit to Minar-e-Pakistan where he re-affirmed India's commitment to the existence of Pakistan. He reached out to the people of Pakistan in a passionate speech at the governor's house in Lahore telecast live both in Pakistan & India.
Vajpayee signed a Lahore Declaration with Prime Minister Nawaz Sharif on February 21, 1999 in the form of roadmap for peace. As part of the declaration, Pakistan agreed to resolve all bilateral issues between the two countries, including the issue of Jammu and Kashmir in a peaceful manner and through dialogue and to promote people to people contact. The Delhi-Lahore Bus Service Sada-e-Sarhad (Call of the Frontier) was launched as a symbol of the efforts of the Vajpayee government to promote peaceful and friendly relations with Pakistan on the basis of reciprocity.
Seeking to let diplomacy win, Vajpayee did allow the bus service to be terminated even when Pakistan army chief President Parvez Musharraf launched an attack in Kargil between May and July, 1999, which the Indian armed forces successfully repulsed forcing the Pakistani army to vacate the occupied hills in the region.
However, the bus service had to be suspended during the heightened tension between the two neighbours in the aftermath of what New Delhi specialists say "the Pakistan-ISI sponsored terrorist attack" on the Indian Parliament on December 13, 2001. Later, it came out that the parliament attack was planned by Indian sources to terrorize Indian Muslims and to launch scathing rhetoric against Pakistan. But service was restored on July 16, 2003 when Pakistan assured the Indian government that Islamabad would not allow its territory to be used for terrorists' activities. But later it allowed US led NATO terrorist militaries to use Pakistan to launch terror attack on neighboring Afghanistan and leading to attack Pakistani themselves.
Though it sought strategic partnership with USA refused USA and NATO its territories to be sued by them to attack Afghanistan.
Vajpayee on whom the BJP government bestowed nation's highest civilian honor for his contribution to social work and politics, extended a hand of friendship on the basis of reciprocity and mutual trust and called for collective fight against poverty in the Indian subcontinent devoid of terrorism and drug-trafficking. His emotional speech made Prime Minister Nawaz Sharif to say: "Vajpayee Saheb, ab to aap Pakistan mein bhi election jeet sakte haein (Vajpayee now you can win elections even in Pakistan)."
All the setbacks to his dialogue initiatives, including Kargil conflict, hijacking of an Indian Airlines plane to Kandhar and terrorist attack on the Indian Parliament, notwithstanding, Vajpayee did not allow the peace process to derail despite serious provocations by the Pakistan army and the ISI.
Perhaps, Mehbooba Mufti wants PM Modi to follow the Vajpayee doctrine to normalize the situation in the Kashmir Valley and lower the tension with Pakistan.
"We must start from where Vajpayee ji left… Modi ji has repeatedly said that he would follow the footsteps of Vajpayee ji, whose policy was of reconciliation, not confrontation," Mufti said. "There is no option but to talk," she asserted.
Mufti's meeting with Modi came in the backdrop of the worsening security situation in the state that has also rattled the ruling PDP-BJP alliance in Jammu and Kashmir. The government headed by Mehbooba Mufti is under mounting attack in the face of fresh spurt in violence in the state.
The security situation in Jammu and Kashmir regions has been fragile in the last few months, and the worst Army-civilian relationship has been in the news for all reasons unsavory. Further, the rise in stone-pelting incidents to thwart counter-insurgency operations in the state has been a cause of worry for the security forces.
New Delhi systematically denying fundamental rights of Kashmiri youth global connectivity and refuses them to use mobile and internet so that world does not know what is happening in Kashmir. Nearly 300 WhatsApp groups were being used to mobilize stone-pelters in Kashmir to disrupt security forces' operations at encounter sites.
Nearly 300 WhatsApp groups were being used to mobilize stone-pelters in Kashmir to disrupt security forces' operations at encounter sites. However, most of these groups–at least 90 per cent of them–have been successfully shut down in the last three weeks. "We identified the groups and the group administrators, who were called in by police for counseling.
Indian atrocities include the following:
Each of these 300 WhatsApp groups had around 250 members; the police official explained how determined attempts were being made to disrupt the operations of the occupation forces by mobilising stone-pelting mobs at the encounter sites.
The government's policy of suspending internet services appeared to be showing positive results in curbing stone-pelting during encounters and cited the case of the encounter in Budgam district on Saturday. Just a few youth gathered to hurl stones after two militants were gunned down in the encounter.
This was in sharp contrast to an encounter in Durbugh village in the same area on March 28, when a large number of stone-pelters had assembled and three of them were killed in firing by security forces. "With no internet services, the mobilization of mobs has almost become impossible. Earlier, we would see youth from as far as 10 kilometres from the encounter sites joining the protesters to pelt stones at security forces to disrupt the anti-militancy operations," the official said. "That did not happen on Saturday during or after the encounter in the absence of internet on mobiles".
Some of the youth listed personal issues like alleged harassment by security forces as reasons for taking to stone-pelting. "Most of them get carried away momentarily," authorities are also looking at further sensitizing the personnel on the need to adopt a humane approach while dealing with the youth.
Stone-pelting on security forces near the encounter sites has been causing major operational problems for the law enforcing agencies over the past one year. More than half a dozen youth have been killed in such incidents in the first quarter of this year. "With the internet facility withdrawn, the activity on these social networking groups and other sites like Facebook has come down drastically".
However, people especially those from the business community say they are facing hardships, because of the inability to stay connected online. "Today, the business depends on internet for communication. I am into stock markets and I have had no business since the mobile internet services were withdrawn last week," Mudasir Bhat said. He said most of the people had done away with landlines and broadband internet services as mobile internet facility gave them more freedom and were also cheaper.
Ishfaq Ahmad, a contractor by profession, said life, without internet, had come to a standstill. "I had to submit a tender document two days after the internet facility was withdrawn. As the document was to be submitted online, we had to request the concerned department to extend the date till we make arrangements for e-filing," Ahmad said. He said he has applied for landline connection but the service provider, BSNL, has informed him that it will take time. "BSNL is the only landline services provider here in Kashmir. I hope the government takes steps to ensure that businesses do not suffer because of this internet ban," he added.
The government in JK is defunct but the BJP, the ruling partner of PDP, said there were no differences between coalition partners in Jammu and Kashmir and the state government was "working well". The PDP-BJP government is working well. Everyone is performing his or her task," state BJP unit Chief Sat Sharma told reporters.
The PDP had earlier accused the BJP of betraying it in the council elections, in which an associate member of the PDP voted in favour of the BJP candidate on assurance of a post.
BJP pursues the RSS Hindutva agenda in Kashmir valley with help from Congress, PDP, NC, etc. BJP knows it is rather easy to fool the Kashmiri politicians with some money and NOC for foreign trips.
Observation
Jammu Kashmir is reeling under tension also because the PDP lost the seat to National Conference in the April 9 bypoll, in about 3 years after the 2014 General elections. The election to the Srinagar Lok Sabha constituency was marred by violence and witnessed the lowest voter turnout. Mufti is, hence, expected to review working of PDP-BJP coalition government in the state and discuss with Modi the roadmap to restore peace in the Valley.
JK CM Mehbooba Mufti wants PM Modi to follow the Vajpayee doctrine to normalize the situation in the Kashmir Valley and lower the tension with Pakistan.
The deteriorating security situation in JK state and reports of strains in the PDP-BJP coalition indicate negative functioning of the BJP – PDP government. Mufti, who attended the Niti Aayog meeting in Delhi, discussed the current situation in Jammu and Kashmir with Modi and seeks a solution from the Centre to address the issues of the people of the Valley; especially after the increase in the incidents of stone-pelting. The rise in these incidents also led to a friction between the PDP and the BJP, which are running the coalition government in Jammu and Kashmir.
India wants to continue with its terror programs by using terror goods manufactured in India and abroad to terrorize Kashmiris who still think Pakistan would make them free from colonialist occupational crimes of India and help them make a home for themselves. However, going by the rhetoric and action of Pakistan, it is clear that Pakistanis fight for Kashmir to be added to Azad Kashmir which then be made an integral part of a destabilized Pakistan – and they are indeed not fighting with India for the sake of unfortunate Kashmiris.
Both India and Pakistan are fighting for Kashmir. Naturally, India is in no mood to resolve the explosive Kashmir issue as it has the upper hand. And world powers like UNSC and NATO have not putting any pressure on India to vacate Jammu Kashmir.
Pakistan's peace-loving gestures are considered its weakness, unfortunately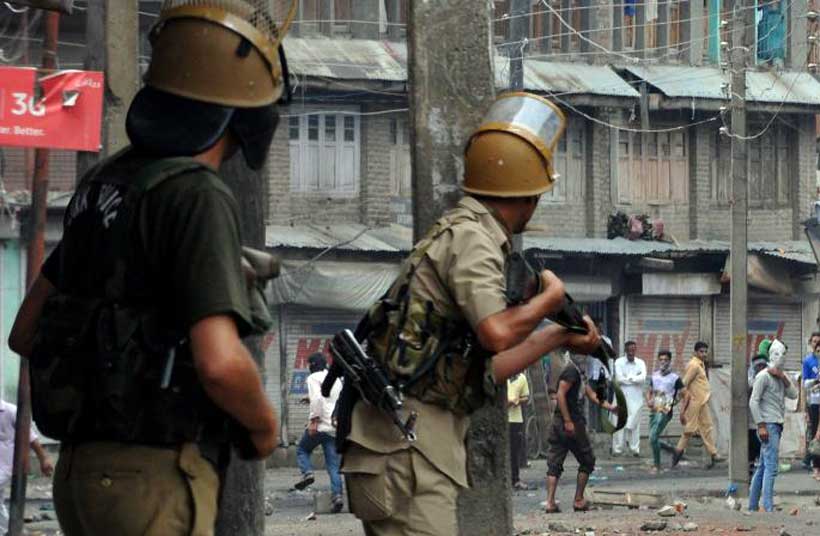 Pakistan is a peace-loving nation and a responsible state. The leadership, civil and military. Both are visionary and rational very much. Pakistan was the hub of western tourists in the 1950s, 1960s, and 1970s, due to its natural beauty, friendly and hospitable environment, and affordable living. Economic growth was one of the highest in this part of the world. But suffered a lot since the 1980s, due to the situation in Afghanistan. It was not our war, but unfortunately, we were pushed into this war. As a result, Pakistan offered 80,000 precious lives of Pakistani nationals, an economic loss of estimated up to 250 billion US dollars. In addition to it, extremism, terrorism, trafficking, smuggling, ethnicity, intolerance, gun, and drug culture, etc. were a gift. Due to the war-like situations during the last 4 decades, nations spared all resources, including human resources, financial resources etc on imposed war-front. As a result, industrial agriculture, infrastructure development, education, SW&T, R&D, Innovation, Commercialization, Health Sector, etc all walks of life suffered a lot and as result, today facing the worst economic crisis with over 100 billion foreign debt.
But, after having so many bitter lessons, the nation is even more mature and trained to survive under any circumstances. In fact, has emerged one of the most resilient nation. India staged the drama of "Pulwan" on 14 February this year, and without collecting evidence and investigation, just within hours, blamed Pakistan and threatened Pakistan. Pakistan offered to extend full cooperation in investigation and punish the responsible. But, India, according to pre-plan, attacked Pakistan on the 25th of February and dropped bombs in Balakot a city deep inside Pakistan. The leadership of Pakistan is very much sensible and rational and noticed that India is pushing Pakistan into full-scale war. The visionary leadership in Pakistan realized the consequences of war, especially when, both India and Pakistan, both are nuclear states, possessing enough piles of lethal weapons to destroy each other completely, and its impact on the region as well as global. Formulated a smart strategy to respond on the 27th of February, giving a message to India, that although Pakistan has capabilities and enjoys supremacy over India, it still sticks to "Love-For-Peace" and does not wish to opt for war, successfully averted to escalate to a full-fledged war. Even that, Pakistan released the captured pilot of Indian air force inside Pakistan territory, as a good-will gesture.
India revoked its own constitution on the 5th of August and imposed curfew in Kashmir. It is an act of war and violation of UN charter, Simla Agreement and all norms & practices of civilized world. Siege of Kashmir, complete black-out by suspending Internet, mobile phone services. Cutting all modes of communication, evacuating all foreigners and visitors from Kashmir. Keeping people under house arrest. Occupying forces are killing, arresting, detaining and raping on a mass scale and draconian laws imposed empowered the security forces to shot at a spot on suspicion only, with any judicial process. After 42 days of curfew, people are facing a severe shortage of food, fuel, electricity, medicines, and life is completely at a halt, stand-still status. It is the largest curfew in the known-history of human beings, as around 8 million people are under siege, and Kashmir has been turned into a big jail, people are treated as prisoners. India's atrocities and brutalities have crossed all records of human rights violations.
UN, Human Rights Organizations, Mainstream Media, International organizations, NGOs, the whole International community have shown deep concerns on Indian atrocities. Protests, agitations, rallies, and demonstrations, all around the world as solidarity with the people of Kashmir have been witnessed. European Parliaments, UNSC, OIC, SCO, and all other international organizations are worried about the deteriorated situation of humanity in Kashmir.
Kashmir is a dispute between China, Pakistan, and India. India has illegally occupied a part of Kashmir known as Indian Occupied Kashmir. But people of Kashmir are spread all over three parts, i.e in Pakistan known as Azad or Free Kashmir and China. Kashmir is one nation and having blood relations in all three parts. They are charged at peak to enter into India Occupied Kashmir and help their brothers and sister in Indian Occupied Kashmir. They wanted to provide them food, medicines and basic necessities of life. The government of Pakistan is trying its best to stop them to march toward Indian Occupied Kashmir, as they are unarmed and simple villagers, they might have the high spirits to rescue the lives of their brothers and sisters in Indian Kashmir but might face firing by Indian Army. I am afraid, the public pressure is growing with passing each day and they might march toward Indian Occupied Kashmir, and Pakistani Security Forces may not be able to stop them, then they might come under the Indian forces firing range. It might complicate the situation. The government of Pakistan is committed to observing restrains and avert any war, with India, but if its civilians are killed, it may create an unexpected situation, difficult to predict the reaction.
On the other hand, Indian military deployment along the line of control and frequent violations of line of control, use of cluster bombs on civilian population inside Pakistan, and war-preparations are alarming. Indian Army Chief announced that The Indian Army is well prepared to Attack Pakistan and just waiting for a signal from its Government in Delhi.
Pakistan is trying its best to observe restrains and showing maximum tolerance and patience. But India considers Pakistan "Love-For-Peace" as its "weakness", Unfortunate! Very Unfortunate!
Webinar: Kashmir Outside the Crosshairs- Does Anyone Care about Kashmir?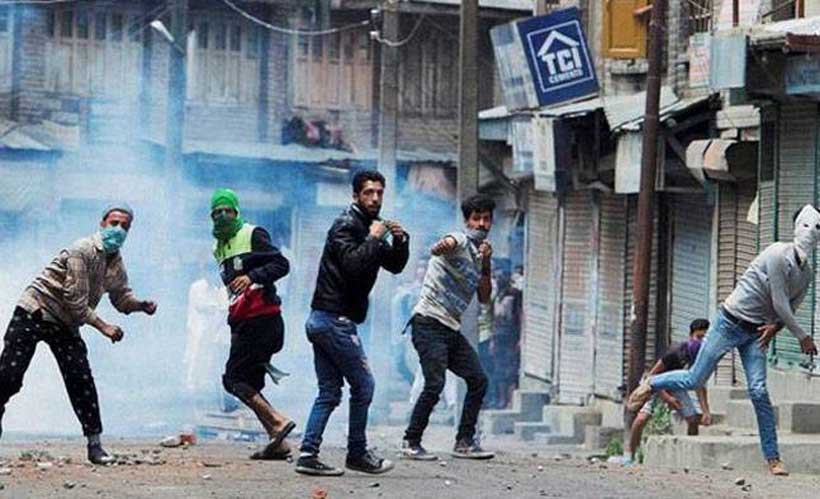 Join Modern Diplomacy and our Executive Vice Chairman, Prof. Matthew Crosston, for a Live Intelligence briefing / Webinar, on Sunday September 29 at 18:30 (IST) to learn:
* Why does the US continue to ignore Kashmir but give loads of attention to every country around it?
* Is it necessarily a positive if the US DOES start paying attention to it?
* What would be GOOD attention and what be BAD? Which one is the US likely to give?
* Can Kashmir ever be left alone to develop independently and not be a pawn of regional neighbors?
These and other controversial but critically important questions will be covered in an exciting intelligence briefing that will still allow for a dynamic, open discussion exchange with one the world's most recognized, accomplished and sought after Intelligence experts, Dr. Prof. Matthew Crosston, Executive Vice Chairman of Modern Diplomacy.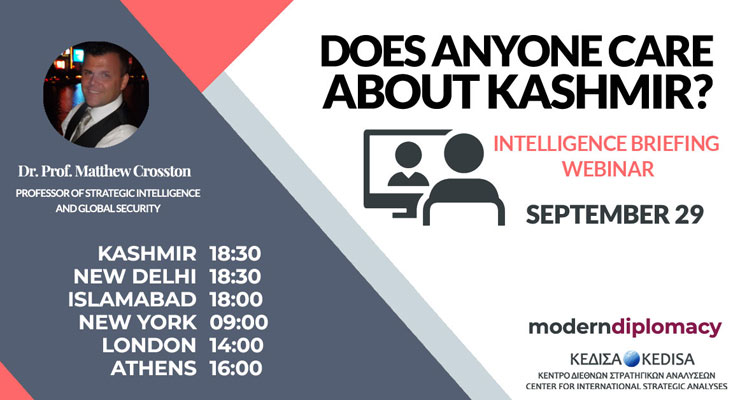 Dr. Matthew Crosston is Director over all Intelligence programs and Professor of Strategic Intelligence and Global Security in the School of Security and Global Studies at the American Military University. He is an acclaimed author and international speaker who consults with governments, media organizations, and academic institutions on a range of issues covering peace mediation, human rights conflicts, resource dilemmas, intelligence, change leadership, and education innovation. His works overall have been translated into Russian, Arabic, Chinese, Indonesian, Hebrew, Spanish, Turkish, Farsi, Greek, and Uzbek. He has a BA from Colgate University, MA from the University of London, PhD from Brown University, and completed his Post-Doctoral Fellowship at the University of Toronto.
Modern Diplomacy and Center for International Strategic Analyses
Secularism in India: Disparity in theory and practice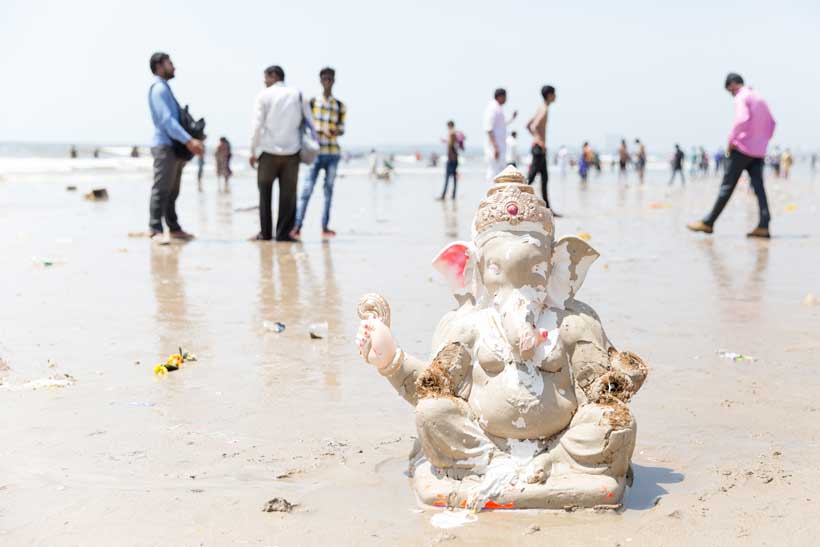 Authors: Areeja Syed and Kinza Shaheen*
Secularism is adopted by most of the contemporary states. The three intrinsic principles of secularism are freedom of belief, that every person living in that particular state has his own belief system and he can believe and worship any God, second is the institutional separation and third is the 'no discrimination' on the basis of religion. The largest democracy of the world, India claims to be a secular state. There were various reasons to declare a state as a secular, in which one was domestic reasons and other was global. If we talk about the internal reason, we know that most of the people in India follow the religion of Hinduism, but apart from Hinduism there are many religions such as the Islam, Sikhism and Buddhism etc. The state of India declares itself as a secular to get the support of the heterogeneous population. As far as the global reason is concerned, India proclaims itself as a secular state to portray a positive image in the world.
Secular means equality, so in western states it depicts a positive image that these particular states have equality for every individual. For that reason, India following the notion of the western states declared itself as a secular state. However, the record of India in religious bigotry is quite disappointing. Minorities are not enjoying equal rights as enjoyed by the Hindus in India. It is adopting the policies of 'Hindutva' which shows the dominance of Hindus in every walk of life. On one hand it portrays a secular image to the world and on the other hand minorities like Muslims are beaten and even killed to eat the beef. Beef is one of the favourite hilal meals of Muslims. Moreover, most of the Muslims have businesses that are directly and indirectly related to the livestock. They slaughter the cows and make a living. Ironically, Muslims are being beaten by the Hindus either on the slaughter of cow and eating of beef. A lot of beef shops had been burned by the radical Hindus. They generate limitations on the Muslims to slaughter cows. How India could claims to be a secular state if a minority individual could not practice his own religion. The Indian media also added fuel to the fire by just giving biased and one sided stories in favour of extremist Hindus.
The ruling government of BJP is also silent over that biasness for the cause that there is Hindu majority in India and if they do anything to protect the rights of minorities, it will make Hindu fanatics discontented and they will lose their vote banks, they think rational too in terms of political gains. Francis Schaeffer says that just showcasing secularism is a more dangerous than the clear-cut discrimination. There are exceptionally stumpy numbers of political representations of Muslims in the politics.
Question arises that being the 2nd highest population of India, why much Muslims are not representing the Indian government? Kashmir is one of the major examples of human rights violation. Each day Muslims have been targeted by the radical Hindus. Indian military is killing the Kashmiri youth on daily basis. Most of the time, Kashmiris have to live under the curfew. However, curfew is the element of a dictator and an authoritative regime. The democratic and secular states view curfew as a violation of human rights. Since 1947, India remained unsuccessful to establish it writ over the Jammu & Kashmir. And so, India is adopting barbaric tactics to get hold of Jammu &Kashmir. Indian forces are making use of Pallet guns against the civilians. Incidents of braid chopping and rape of Muslim girls by the extremist Hindus and Indian forces are rising up. But the world has closed its eyes over the human rights violation in Jammu & Kashmir because India is emerging as an economic giant in the international forum. The International community is quiet interested in India due to its growing economy, its geopolitical location and a number of other elements. That is why; states are silent over the atrocities of India in Jammu & Kashmir.
The human rights violation in Kashmir gives an incentive to the freedom fighters to take up weapons to defend their rights. One can analyze this from two dissimilar perceptions. One is the discriminative behaviour of the state with that individual (who became freedom fighter later) which compel him to be a freedom fighter and fight for himself and his family, and second refers to the historical background of that individual, from how much sufferings he sees in his childhood on him n his family, that psychologically disturbed him and he had that thinking from his childhood that he will take the revenge when he grew up. In both of situations, India is solely accountable and responsible for creating Freedom Fighters in the Region.
Dissatisfied with the curfew and killing India is taking the territory of Jammu and Kashmir under the legal pretext to maintain its image as a democratic and secular state. On August 5, the President of India Ram Nath Kovind issued a presidential order to make applicable the provision of the constitution in the Jammu & Kashmir. The presidential order was approved by the parliament in a resolution. On August 6, 2019 the president nullify the article 370 of the Indian constitution that provides special status to the Jammu& Kashmir territory. With the nullification of the article 370, non-Kashmiris will be allowed to purchase land in the disputed territory which is likely to change the demographic of the Jammu Kashmir. India is targeting the minorities through such kinds of tactics to serve the interests of the Hindus. Democracy and Secularism gives equal rights to the citizens without creating discrimination on the basis of religion, colour and creed. If India continued the policies of persecution against the minorities than it will create further security problems for it. More and more people will take up weapons against the state when they see that state is backing the atrocities. It will lead India at the brink of collapse. If India treat everyone equally then it will also diminish the anger of freedom fighter and there will be no reason for unequally treated people to struggle against government. Hence Indian government need to look into this state of affairs in a quiet serious method or else in the Indian government will be responsible for the disputes and which will deteriorate their international image too.
*Kinza Shaheenhas done M.phil in International Relations from Comsats University Islamabad.