The Ways and Means of Looting the US Treasury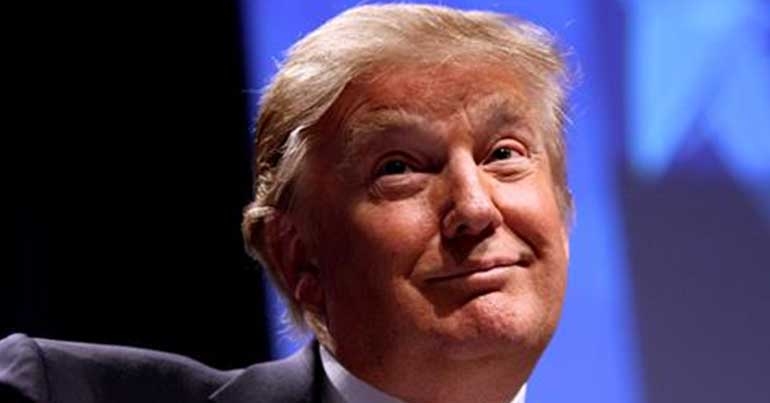 [yt_dropcap type="square" font="" size="14″ color="#000″ background="#fff" ] M [/yt_dropcap]any have been wondering lately if President Trump has any kind of political agenda, never mind political principles. What they are sure of, however, is that he and his family have a financial agenda and its ways and means affects the US Treasury and the average taxpayers who pay into it.
Just about each week, Trump uses Air Force One to travel to his properties, promoting his brand, looting the treasury to pay for a lavish lifestyle that far exceeds that of any President that preceded him. Another government jet and security personnel fetch his wife from their penthouse tower in Manhattan. Other government planes carru staff and family.
Most of their time is spent at Mar-a-Lago, the family's Florida resort, for multi-million dollar weekends (about $3.6 million per visit) funded by taxpayers. Government-funded travel just for weekend visits to his resorts, so far this year (three and a half months), has already doubled former President Barack Obama's annual travel budget.
One of those weekends brought Chinese president Xi Jinping to Florida and, lo and behold, the People's Republic of China suddenly provided new trademarks for First Daughter Ivanka Trump, who now uses her White House office to peddle jewelry, handbags and spa services to a nation of 1.4 billion.
Ivanka Trump now holds 173 foreign trademarks in 21 countries. Since Trump became President in an election where his opponent received at least three million more votes from Americans than him, his properties like Mar-a-Lago and the Trump International Hotel in Washington enjoy parties booked by self-dealing CEOs, lobbyists and foreign officials.
Trump, in the meantime, hides his tax returns from public view — the first President in modern times to do so and his administration recently announced it is closing the White House visitor logs to public view — hiding who is cozying up to a White House that is now ground zero for open robbing of the U.S. Treasury and solicitation of money and bribes from those who are more than willing to pay.
The New York Times, in a recent editorial, says Trump's actions play to two serious problems:
One is an almost total absence of openness in an administration that is already teeming with real and potential conflicts and that has decided it can grant secret waivers to ethics requirements. The other is a culture of self-enrichment and self-dealing in which corporate C.E.O.s, lobbyists and foreign officials seeking the first family's favor hold parties at Mar-a-Lago and at the Trump International Hotel in Washington, a couple of blocks from the White House.
Citizens for Responsibility and Ethics in Washington, a government watchdog operation, says Trump openly violates the Constitution's emoluments clause that prohibits the president from taking payments from foreign nations. The group is suing to try and stop the rip-offs.
Every time a foreign government stays at a Trump hotel or resort — like the hotel just a couple of blocks from the White House, it is making a payment that reaches the President's bank account. When the Chinese President stays at Mar-a-Logo, which doubled its rates as soon as Trump won the Presidency, the government of China forks over money to Trump.
In effect Trump is a thief and he controls a family of greedy grifters who run rampant through the American government, taking millions from the Treasury and the nation's taxpayers.
There is enough evidence of malfeasance to begin impeachment proceedings tomorrow were there a political will to do so; but alas, the Republican party that control Congress, allows it to happen with impunity while saying that Trump "is one of us." Indeed he is! or is it the other way around?
Abu Akleh shooting: fatal shot came from Israeli forces
Israeli forces were behind the fatal shooting of Al Jazeera journalist Shireen Abu Akleh in the West Bank – not indiscriminate Palestinian firing – the UN human rights office, OHCHR, alleged on Friday.
Ms. Akleh – an experienced television journalist familiar with reporting in the Occupied Palestinian Territories – was killed on 11 May, as she attempted to report on an arrest operation by Israeli Security Forces and clashes in Jenin refugee camp in the northern occupied West Bank.
'Deeply disturbing'
"More than six weeks after the killing of journalist Shireen Abu Akleh and injury of her colleague Ali Sammoudi in Jenin on 11 May 2022, it is deeply disturbing that Israeli authorities have not conducted a criminal investigation," said OHCHR spokesperson Ravina Shamdasani.
Following OHCHR's own probe into the incident, Ms. Shamdasani added that "this monitoring from our Office is consistent with many findings out there that the shots that killed her came from Israeli Security Forces".
Rejecting that conclusion, a statement issued by the Israeli mission in Geneva insisted that it was not yet possible to conclude who was responsible, in view of the Palestinian Authority's "refusal to conduct a joint investigation and hand over the bullet".
Final moments
Speaking to journalists in Geneva, Ms. Shamdasani described Ms. Akleh's final moments, with her colleague, Ali Sammoudi.
"At around half past six in the morning, as four of the journalists turned into the street leading to the camp, wearing bulletproof helmets and flak jackets with 'PRESS' markings, several single, seemingly well-aimed bullets were fired towards them from the direction of the Israeli Security Forces. One single bullet injured Ali Sammoudi in the shoulder, and another single bullet hit Abu Akleh in the head and killed her instantly."
Highlighting how the OHCHR probe had followed the methodology used in many other country situations, Ms. Shamdasani explained that there was no evidence of activity by armed Palestinians close by.
Ms. Akleh and her colleagues "had proceeded slowly in order to make their presence visible to the Israeli forces deployed down the street", Ms. Shamdasani said. "Our findings indicate that no warnings were issued and no shooting was taking place at that time and at that location."
Every angle
She added: "We've inspected photo, video, audio material, we've visited the scene, we've consulted with experts, and we've looked at official communications; we've interviewed people who were also on the scene when Abu Akleh was killed…Based on this very vigorous monitoring, we find that the shots that killed Abu Akleh came from Israeli Security Forces and not from indiscriminate firing by armed Palestinians."
After Ms. Abu Akleh was shot, "several further single bullets were fired as an unarmed man attempted to approach her body and another uninjured journalist sheltering behind a tree," the OHCHR official continued. "Shots continued to be fired as this individual eventually managed to carry away Abu Akleh's body."
UN High Commissioner for Human Rights Michelle Bachelet has urged the Israeli authorities to open a criminal investigation into the killing of Ms. Abu Akleh and into all other killings and serious injuries by Israeli forces in the West Bank.
Since the beginning of the year, OHCHR said that it had verified that Israeli Security Forces had killed 58 Palestinians in the West Bank, including 13 children.
"International human rights law requires prompt, thorough, transparent, independent and impartial investigation into all use of force resulting in death or serious injury," said Ms. Shamdasani. "Perpetrators must be held to account."
Israel has rejected the findings of the OHCHR probe, adding that the Palestinian Authority has not handed over the bullet that killed Ms. Abu Akleh.
EU-UNIDO projects highlight gender equality as key to climate action
Ensuring that women and girls equally lead, participate in and benefit from environmental action are key priorities for the European Union (EU) and the United Nations Industrial Development Organization (UNIDO). Speaking at an event held in connection with the Stockholm+50 conference, three women who participate in EU-UNIDO projects around the world told their stories.
Opening the event, Gerd Müller, UNIDO Director General, and Virginijus Sinkevičius, European Commissioner for Environment, Oceans and Fisheries, both underlined that a healthy planet is impossible if gender inequalities persist. Therefore, women's voices as leaders of circular economy, climate technologies and environmental preservation must be recognized and amplified.
Three projects from the EU-UNIDO cooperation portfolio were highlighted during the event.
Amira Saber, Member of the Egyptian Parliament and Secretary General of the Foreign Relations Committee, participates in the Parliamentary action on climate and energy project, which helps catalyze greater engagement of women MPs in renewable energy, energy access and sustainable transport issues. She said that "voices of women are not well represented in the issue of climate change, neither as negotiators, nor as policymakers. Through my NGO, which was founded to close the gap between civil society organizations and policymakers, we've been helping with many trainings to build the capacity of women-led organizations, to train women, to give them data and to help implement their projects on the ground."
She continued, "I want all the women figures in senior policymaking who are influential in their countries and in their surroundings to understand and to stand very solid on the importance of the critical issues, which we're talking about: climate change."
Lep Mary, a Cambodian business owner, is part of the CAPFISH project, which supports the Cambodian government's efforts to achieve sustainable development, climate resilience and inclusivity of the country's freshwater and marine fisheries resources. Mary noted that "with the support of the UNIDO-CAPFish project, we are able to address most of our challenges related to food safety compliance while enhancing capacity of our suppliers along the value chain on food safety practices. The support will also help to improve environment plans regarding waste management and the safety of workers."
The Youth Rising project supports vocational education and training for young people in Liberia. Esther Gheh Isatta Javillie, who is part of the project, said that "the local carpenter producers are all-male. We have this stereotype in Liberia that technical and vocational education and training (TVET) is really for males".
The event was organized by UNIDO and the EU in association with the Stockholm+50 conference, which commemorates the 1972 UN Conference on the Human Environment and celebrates 50 years of global environmental action. It was moderated by Cecilia Ugaz Estrada, Director of UNIDO's Office for Gender Equality and Empowerment of Women.
New Project Will Support Improved Mobility and Accessibility in Indonesia's Bandung
The World Bank's Board of Executive Directors has approved the $224 million Indonesia Mass Transit (MASTRAN) Project on May 20, 2022. The project will support improved urban mobility and accessibility in key cities while strengthening the country's institutional capacity for mass transit development.
The project, which is aimed at improving transportation efficiency for Indonesia's fast-growing urban populations and provide public transportation alternatives to cars and motorbikes, will finance development of bus rapid transit (BRT) systems in the metropolitan areas of Medan, North Sumatra, and Bandung, West Java.
"With the active participation and cooperation of the local government, we will create an environmentally friendly urban mass transportation system by lowering the usage of private vehicles in order to promote community mobility and access to new possibilities that are in accordance with the National Medium-Term Development Plan's goals via the implementation of MASTRAN project," said Budi Karya Sumadi, Minister of Transport of the Republic of Indonesia at the National Public Transportation Movement event.
The metropolitan areas of Medan and Bandung were selected as pilot cities under the project based on readiness and viability. Greater Bandung is the third largest urban agglomeration in Indonesia and Bandung City was ranked as the second most congested of 38 Indonesian cities in a recent World Bank study. The Mebidang area, which covers Medan, the capital of North Sumatra Province, the city of Binjai, and the district of Deli Serdang, is the largest metropolitan area outside of Java, and the fourth largest metropolitan area in the country. It ranked third most congested among Indonesian cities in the World Bank study.
The success of the project will be evaluated based on reduced travel times for users of public transportation, increased numbers of riders, greater satisfaction regarding safety and security, and a higher percentage of women employed in BRT system operations. The project is also intended to support the establishment of national and sub-national agencies that are able to plan, develop, and manage mass transit systems in Indonesia. The project will facilitate reductions in greenhouse gas emissions through avenues such as a shift to more fuel-efficient vehicles, shift from personal modes to public transport, reduced congestion, and expected electrification of the BRT fleet, and transit-oriented-development impacts over the longer term.
"Almost 60 percent of Indonesia's GDP comes from urban areas, so mobility in cities is crucial to ensuring economic competitiveness," said Satu Kahkonen, Country Director for World Bank in Indonesia and Timor-Leste. "This project will strengthen the collaboration between Indonesia's central and local governments and improve the technical expertise needed to plan and operate urban transport systems. By upgrading the quality of public transportation, the project will offer alternatives to motorcycles and cars and rein in pollution and congestion."
In addition to support from the World Bank, the project will receive financial support from the Indonesian government, Agence française de développement (AFD), and the private sector, bringing the total financing to US$364 million.