The Vagina Diatribes, Part II: Radical Islamism and Enlightened Demeaning Sexism
Enlightened Demeaning Sexism (EDS) is an unfortunate amalgamation of the two forms of sexism that come from Ambivalent Sexism Theory – hostile sexism and benevolent sexism. In the briefest of lay terms, hostile sexism reflects deeply adversarial attitudes toward women who are believed to demand special favors because of their gender and vie for power over men while benevolent sexism is a supposedly supportive and kindly view toward women that proclaims their moral superiority over men and thus the need requiring male protection.
Key for the present study is the admission within Ambivalent Sexism Theory that both forms of sexism are rooted in the same gender ideology with ultimately negative consequences. It is this ideological foundation, rooted in a negative judgmental perspective toward women and their place in society, which seems to apply in the worst examples fueling radical Islamic gender ideology.
The supposedly nurturing or protective stereotyping of women in benevolent sexism still ultimately results in the constraining of women's freedom and the placement of barriers against female power and influence. It is interesting that this has as yet never been applied explicitly to the world of radical Islam. This is perhaps because there is a tendency in the West to assume gender bias in Islam across the board: no one felt the need to assess if there was variation in the way that bias was expressed. Most presume that groups like DAESH, Al-Qaeda, or the Taliban would be some of the most severe examples of hostile sexism. And while it is true that these groups most certainly do provide evidence of HS, what seems to be missing is how their HS is more often than not produced from an ideology rooted firmly within benevolent sexism.
Since women are portrayed by radical Islamists as the more righteous and morally superior gender (regardless of whether women wish to have that designation), any deviation from that elevated status results in severe condemnation. Challenges to these self-imposed gender norms are never met with protection but punishment. Ironically, studies of the negative repercussions of benevolent sexism in the West have up to now been rather under-documented, since the belief is that those effects are more obscure and have only indirect influence. This is not the case within radical Islamic groups, which tie their gender edicts into religiosity with incredibly explicit empirical evidence. The Taliban of Afghanistan in the early 2000s are one of the most vivid examples. A short list of their gender policies included the forbidding of women to work outside the home; the requirement that women be covered head-to-toe anytime they ventured outside in public; the prevention of girls from attending any public schooling; the necessity of male escorts accompanying women at all times when they did need to venture outside of the home; the elimination of certain types of feminine clothing or jewelry; and the application of extremely harsh punishments for fornication and adultery.
Taliban leaders were always quick to say that all such policies were rooted in Islamic law, but the evidentiary foundation of such claims is thin at best. What explains Taliban leadership motivation more powerfully are all of the studies within Ambivalent Sexism Theory. What begins as benevolent sexism to protect the 'managed superiority' of women in a dirty world of men turns into an aggressively codified system of violence where gender hierarchy is rigidly enforced. In other words, these policies are better understood through the prejudice, fear, and innate insecurity of modern male leaders issuing bureaucratic decrees. The subjugation of women under Taliban rule was a heinous fusion of benevolent sexist ideology framing and rationalizing a punitive system of hostile sexism. This fusion is 'enlightened demeaning sexism' and it seems to be a powerful causal root when analyzing the more egregious examples of radical Islamist gender policies.
This hypothesis is affirmed by previous studies that show both hostile and benevolent sexism at work in potentially radicalizing Islamic males when trying to justify their behavior toward women in society. Studies of Turkish males in 2010 showed that as men's religious beliefs and practices increased, they were more likely to evaluate 'traditional' women positively and view 'non-conformist' women as a regression hurting societal values. These views were then subsequently used to justify why men should be dominant over women. This study shows the value in promoting cross-disciplinary investigation: when Turkish society and domestic politics are considered, lensed through the historical legacy of governmental secularism, it becomes important to consider that 'intensive religious instruction' in Turkey amongst males will tend to be more conservative and traditionalist, as it exists as a perceived counterbalance to the government's supposedly hyper-anti-religious stance. As a result, the 'religious ideology' being pushed is not so much a generic version of Islam but one that is highly radicalized and gendered in favor of male hierarchy and the subordination of women. Once again, this time in Turkey, EDS is presented as being rooted in religious doctrine but is better understood through contemporary male leadership voicing discomfort about the 'modern woman.'
This phenomenon of 'masking modern masculine discomfort behind a veil of rationalizing religiosity' can be traced, quite honestly, all the way back to the Prophet Muhammad himself. While it has long been established the many ways in which Muhammad was sympathetic to and supportive of women, there were societal constraints on that support during his lifetime: very few women were given leading roles or heavy decision-making power in the conveyance of new traditions. Few women could be openly active in public affairs, resulting in a de facto exclusion/seclusion of women that would ultimately become deeply consequential after the Prophet's death. While many will point to the fact that Muhammad relegated his wives to a space separate from normal societal interaction with men, allowing them to converse directly only when a curtain separated them (purdah), the reality is that the institutionalization of the principle of seclusion only blossomed after Muhammad's death. His successors brought about the codification of such laws and declared them as divine revelation. While the actual divinity of such edicts can be hopelessly debated, what is almost irrefutable is the notion that such edicts clearly reflected the dominant attitude of contemporary male leadership after Muhammad's death. Thus, the tradition of justifying what is largely a societal male conceit with decorative religious argumentation goes all the way back to the founding of Islam (and can indeed be found in nearly every religion on earth). Over time this has been manipulated by those looking to establish their own gendered dominance in the face of advancing feminist progress.
Arguably the most virulent expression of EDS within radical Islam comes from the various interpretations and debates that have existed about the concept of jihad and the role women should or should not have in it. Most standard interpretations have jihad as a classically male pursuit when expressed as the need to fight and sacrifice for Allah. The female version is more often traditionally expressed as a righteous pilgrimage to Mecca. Shi'ite tradition is also hesitant to grant women an explicit physical role in jihad: while man's duty is to sacrifice his wealth and blood until he is killed in the path of Allah, a woman's jihad is to endure suffering at the hands of her husband and his jealousy of her. Thus whether Sunni or Shia it makes no difference: jihad is a clearly gendered, two-tiered system that establishes male dominance and increased value while putting women on a lower path.
Even more interesting (and another example of EDS) are the early books on jihad, which basically have jihad fighters the equivalent of the living dead: they should not be married or have families and are meant to see women as a sinful attraction tying them improperly to the temporal world when their focus should only be on Allah and heavenly reward. In other words, all of the fundamental comforts of home – marriage, sex, living with a woman – were supposed to be rejected by the fighter. Texts can be found on 'marriage ceremonies' taking place on the battlefield between Muslim soldiers and the women of paradise (houris). The most defiant and incredulous text codifying this tradition comes from the 15th century Ibn al-Nahhas al-Dumyati:
If you say [wanting to avoid jihad]: my heart is not comfortable parting from my wife and her beauty, the companionship I have close to her and my happiness in touching her – even if your wife is the most beautiful of women and the loveliest of the people of her time, her beginning is a small drop [of sperm] and her end is a filthy corpse. Between those two times, she carries excrement, her menstruation denies her to you for part of her life, and her disobedience to you is usually more than her obedience. If she does not apply kohl to her eyes, they become bleary, if she does not adorn herself she becomes ugly, if she does not comb her hair it is disheveled, if she does not anoint herself her light will be extinguished, if she does not put on perfume she will smell bad and if she does not clean her pubes she will stink. Her defects will multiply, she will become weary, when she grows old she will become depressed, when she is old she will be incapacitated – even if you treat her well, she will be contemptuous towards you.
The shocking violence of the above passage is not an implication that all Muslim men feel this way or that modern thinkers on jihad return to this admittedly popular classical text. What matters is how enlightened demeaning sexism dominates and how it seems to form a foundation for extreme male thinking within radical Islam. More importantly, it must be recognized that it is the gender of the thinkers and not their religious identity that is powering their thinking. Whether it is hostile, benevolent, or an amalgamation of the two, the sexism found dominating the perceptions and attitudes of men following radical Islam are always decorated with religious ideas but not truly informed by them. This trend only increases when the legacy of 'male misinterpretation' is examined across other aspects of radicalized Islamic tradition. Thus, in the end, the efforts to combat violent gender extremism must not focus on factors like culture, geography, and religion to the detriment of the overarching primary causal factor of gender, of maleness mutated by a supposed benevolence that is used to justify oppression.
How 4chan Radicalizes Youth and Grooms Them Towards Terrorism
The image board was started in 2003 to discuss anime and various other topics but festered into a safe space for hateful rhetoric soon after. In the aftermath of yet another racially motivated mass shooting by a frequent user, its dangers have finally reached the mainstream.
4chan is an extremely unique website. It has been running since 2003, and over the course of almost 20 years, has influenced many internet memes and phenomena. However, in the wake of the European Migrant Crisis in 2015 and the 2016 Presidential Election, it became associated with white supremacy, especially on its /pol/ board. This hateful rhetoric festered, worsening in 2020 during the COVID pandemic and George Floyd protests. 4chan was sprung into the spotlight once again on May 14th, 2022, when a white supremacists livestreamed his massacre of a supermarket.
This attack, fresh in American's minds, led many to question why 4chan is still allowed to exist. This comes after 4chan's rhetoric inspired a 2015 mass shooting in Oregon and its users aided in the organization in the Unite The Right Rally and the January 6th Riots. Clearly 4chan is a hotbed for far-right terrorism. But why is this image board the way it is? The answer lies in its lax moderation of content.
Upon looking at 4chan, you will find it is mostly made up of pornography. However, if you go on the site's /pol/ board, it does not take long to find the kind of rhetoric that radicalized the Buffalo shooter. One particular post I found featured a racist joke at the expense of Black people. Another was praising fighters in the Ukrainian Azov battalion while joking about killing trans people. Yet another post complained about an "influx of tourists" due to the Buffalo shooter, who they insulted with an anti-gay slur. These memes and jokes seem to appeal to a younger, perhaps teenaged audience. It is clear that they are still trying to recruit youth into their ranks even after the tragedy in Buffalo.
The content is, to say the least, vile. The fact that this stuff is permitted and encouraged by not just the userbase (which numbers in the millions) but also many moderators tells us that there is something fundamentally wrong with 4chan. In fact, copies of the livestreamed Buffalo massacre were spread widely on 4chan to the amusement of its userbase.
Many of the users on 4chan are social rejects who feel as if they have nothing to lose. They feel unaccepted and alienated from society, so they turn to 4chan. Many harmful ideologies, such as White supremacy and incel ideologies, seem extremely validating for these dejected youth. Young, socially alienated men, who make up the majority of 4chan's userbase, are also among the most vulnerable demographics for radicalization.
What can we do to prevent further radicalization of youth and deradicalize those already affected by harmful rhetoric? First of all, we need to either heavily regulate 4chan or have it shut down. There is no space on the internet for this kind of hatred or incitement to commit horrific acts like what happened in Buffalo. For those already radicalized, we need to perform a campaign of deradicalization among those affected by this rhetoric. But how can this be done?
4chan prides itself on anonymity, so it is difficult to figure out who uses it. Thus, education on radicalization and identification of propaganda is vital. This education should focus on adolescents mostly due to their predisposition towards radicalization when exposed to hateful rhetoric. While White supremacy must be emphasized, other forms of radicalization should be mentioned as well such as Jihadism and other forms of ethnic supremacy. Finally, tolerance must be fostered among all people, not just those at risk of becoming groomed into terrorism.
The age of 4chan has spawned many humorous memes, but it has since become a hotbed for hatred and terrorism. Since memes are able to convey dangerous ideas, websites like Reddit and Facebook need to be heavily regulated to prevent the dissemination of dangerous misinformation. It is unlikely that 4chan will ever moderate itself, as lack of strict moderation is its defining feature. Thus, it has overstayed its welcome and no longer has a place in today's information-driven society.
New ISIS Strategy and the Resurgence of Islamic State Khorasan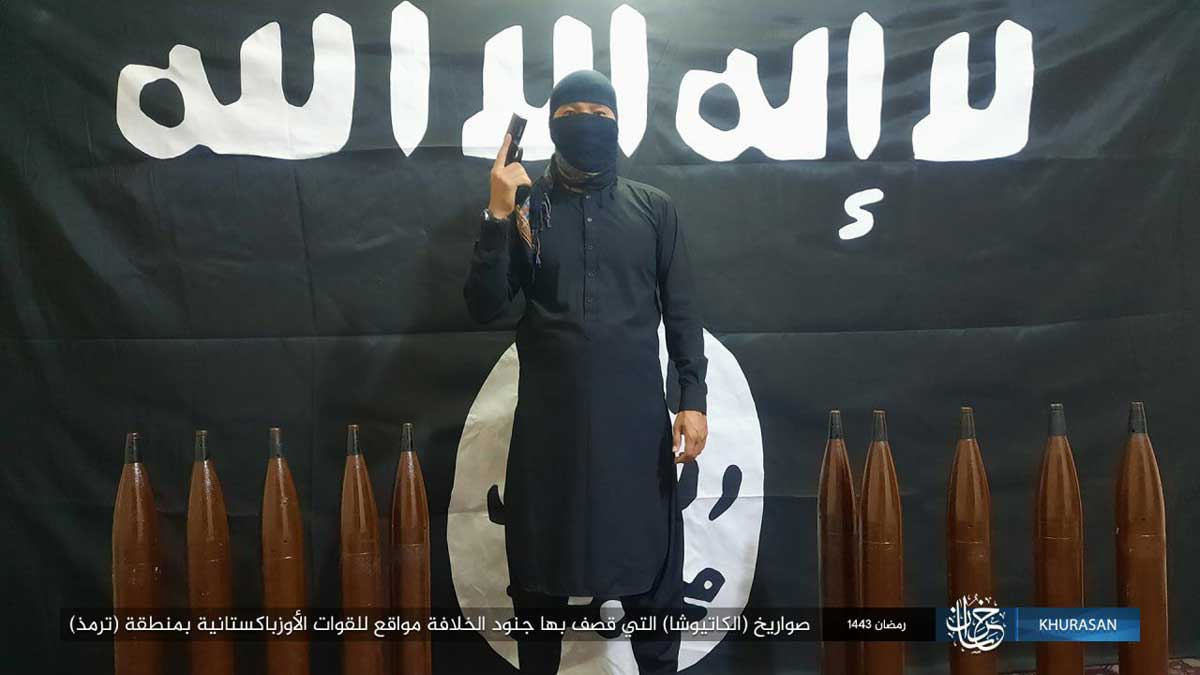 Unlike Abu Ibrahim al-Hashimi al-Qurayshi, the second late leader of ISIS, who was derided as a "secluded paper caliph" and "an unknown nobody" for his relative anonymity and non-publicity, the new caliph of the Islamic State, Abu al-Hassan al-Hashimi al-Quraishi, has apparently launched a new strategy to strengthen linkages to regional wilayahs (provinces) and boost the group's global presence.
Indeed, during his short time leading the group (31 October 2019 – 3 February 2022), Abu Ibrahim al-Qurayshi never publicly addressed his followers, which negatively affected the coordination of the activities of Islamic State-Central (ISC) and its regional branch of the Islamic State Khurasan Province (ISKP). Although his killing during a US counterterrorism raid in northwest Syria in early February was a major blow to the global jihadi organization, the change in leadership nevertheless provided it with new opportunities to update its command-and-control, recruitment and propaganda campaign.
Predictably, Abu al-Hassan al-Hashimi al-Quraishi, the new ISIS overall leader, sees his historical role not only in ensuring the Caliphate's continuity and avoiding its potential fragmentation but also in establishing a more direct and consistent command line between its core in Iraq and Sham and its Central and South Asian affiliates.
The new strategy of the Islamic Caliphate not only gave a new impetus to its Khorasan offshoot waging a holy jihad in post-American Afghanistan against the Taliban but also opened a new front line against the post-Soviet Central Asian regimes. Indeed, the analysis of ISKP activities revealed that the proclamation of Abu al-Hassan al-Quraishi as the new Caliph and the launch of a new campaign "Revenge Incursion for the Two Sheikhs" increased the combat capability of IS Uzbek and Tajik fighters, as well as strengthened the coordination of local language and IS-Central propaganda machines.
Notoriously, on April 17, ISIS launched the new campaign "Revenge Incursion for the Two Sheikhs" to avenge the deaths of the former ISIS leader, Abu Ibrahim al-Qurayshi, and his official spokesperson, Abu Hamza al-Qurashi, who were killed in a US raid in February in the northwest Syrian town of Atmeh. In his recent audio address, Islamic State's new spokesman Abu-Omar al-Muhajir called on the Caliphate warriors to avenge the deaths of the former ISIS leaders by "painfully striking" the enemies of "al-mujahideen" and saying that if they kill, they should "kill by many." This call was made to the group's followers worldwide and asked them to remain patient, but also be ready when the "war" begins. Al-Muhajir called to expand the campaign "Revenge Incursion for the Two Sheikhs" to the territory of US, Europe and Central Asia, urging Muslims living there to follow the lead of past "lone wolves" who conducted operations that "filled with horror." He asked them to repeat "lone wolf" operations by stabbing, attacking, and ramming, and drawing inspiration from recent attacks in Israel.
ISKP Threat to Central Asia
Among the first to support the Islamic State's new 'global offensive' campaign were ISKP Uzbek and Tajik jihadists challenging the new Taliban government and dreaming of overthrowing the 'Taghut (idolaters) regimes' in Central Asia. Thus, inspired by the new Caliph's new strategy, for the first time in the history of the Islamic State, they managed to conduct a transnational jihadi operation from Afghanistan to the territory of Uzbekistan and Tajikistan.
Initially, on April 18, 2022, the ISKP fired ten rocket salvos into the territory of Uzbekistan, which was successfully exploited by the Uzbek-speaking regional jihadi media and IS-Central's propaganda resources as evidence of the opening of a "second front" in the Central Asian direction. Expert assessments clearly observed the good coordination between the IS-Central's media and ISKP's local jihadi mouthpieces, both in terms of Islamic ideological content and hierarchical sequences.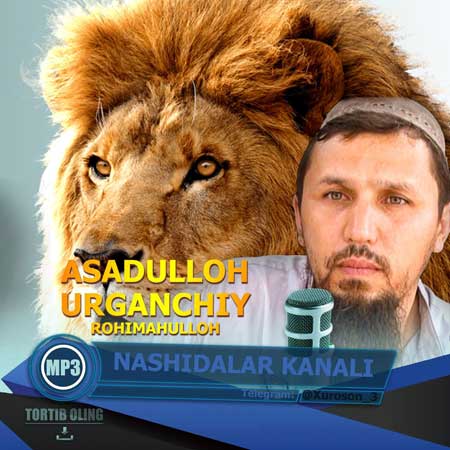 The Islamic State-Central's Amaq News Agency reported that "Mujahedeen of the Caliphate have fired 10 Katyusha rockets at a murtad (apostasy) Uzbekistan's military base in the border town of Termez." The ISIS central media wing also released a photo and video of the projectiles to back its claims. Another IS-Central's weekly al-Naba newsletter also widely covered the topic of rocket attacks by detailing how the projectiles were fired from Afghan territory on the Central Asian nation.
Following IS-Central official news agencies reports, IS-Khurasan Willayah's local media outlets, such as Al-Azaim Foundation and Khurasan Radio, the Uzbek-language Xuroson Ovozi (Voice of Khurasan), Tavhid Habar (Tawhid News), Tajik-language Telegram channels Mujahideen of the Caliphate and The Army of the Victorious Nation published a series of audio, video and text messages in Uzbek and Tajik detailing the goals, causes, and consequences of the rocket attack. In particular, Al-Azaim Foundation glorified the rocket attack as "the heroism of the brave lions of Allah Almighty punishing the corrupt army of the murtad Uzbek government."
The ISKP media outlets were extremely outraged by the Uzbek government's denial of the rocket attack, claiming that nothing had landed on their territory. In response, pro-ISKP Uzbek, Tajik and Russian Language Telegram channels re-posted IS-Central's statement, photos, videos of the attacker and a map marked with the possible rocket impact location in Termez.
Central Asian Salafi-Jihadi experts' attention was drawn to a 24-minute audio address of Khuroson Mujahid, the leader of ISKP Uzbek group, whose speech style and ideological views strongly resembled the late ISIS chief strategist Abu Mohammed al-Adnani. His speech revealed that the ideological vision of ISKP Central Asian jihadists, staunch followers of Takfiri Salafism, is in line with the Islamic State's global agenda. He considers democracy to be the religion of "murtad states" of Central Asia, the Taliban government and Pakistan. He believes that due to committing shirk (idolatry), deviating Allah and doubting Tawheed (God's Oneness), the leaders of taghut countries should be killed.
Considering Khuroson's oratorical skills, Takfiri persuasion and ideological savvy, it is quite possible that the ISKP recruitment and incitement campaign will intensify in Central Asia in the near future. Obviously, the engagement between IS-Central and ISKP in the military, media and ideological directions reached a new level in the more permissive operating environment of post-American Afghanistan.
On May 7, the ISKP carried out a second rocket attack, this time into Tajikistan. According to the Central Media Office (Diwan al-I'lam al-Markazi) of ISIS, "Caliphate's fighters fired seven rockets from the Khawaja Ghar district of Afghanistan's Takhar Province towards the Tajik military base near the city of Kulob." The rocket attacks on the territories of Uzbekistan and Tajikistan for three weeks nevertheless mark a clear escalation by ISKP Central Asian foreign fighters from just hostile anti-five post-Soviet "murtad governments" rhetoric to direct militant action.
Notably, the methods of media coverage of both attacks and the engagement between IS-Central and ISKP's local media resources were clearly similar. The algorithm of their actions was in line with the new ISIS strategy. Thus, IS-Central posted a brief information about the rocket attacks with video and photos, then the Tajik, Uzbek and Pashto-language local media resources of ISKP glorified the "warriors of Allah". The Uzbek-language pro-Islamic State Telegram channels Islomiy Maruza Davat Guruh, Khuroson Ovozi, Tawheed news, the Tajik-language Telegram channel of Ulamoi Rabboni (إنَّ اللّٰهَ مَعَنَا) actively propagated ISKR rocket attacks, undermining the image and credibility of the military potential of Tajikistan and the Taliban.
These Central Asian pro-IS media resources, supported by IS-Central propaganda bodies and comprised of a constellation of official branch outlets, regional pro-ISKP groups, and grassroots supporters have become a prominent voice aggressively impugning the Taliban's reputation in the global jihadi world. Such method makes it possible to preserve the hierarchical structure and maintain a uniform media strategy of the global jihadi group. This reflects that after the fall of the Caliphate and a series of dramatic losses of its leaders, ISIS has learned a bitter lesson and is now moving from centralizing power to strengthening its wilayahs.
Apparently, the ISKP seeks to broaden its appeal in Central Asia both through increasing cross-border attacks against Afghanistan's neighbors and ramping up the production, translation, and dissemination of propaganda directed at Uzbek, Tajik, and Kyrgyz communities in the region. These rocket attacks and ISKP's propaganda campaigns targeting Central Asians for recruitment are any indicators, the group has become a serious jihadi power challenging not only the Taliban government, but also the post-Soviet authoritarian regimes. Through its Uzbek, Tajik and Pashto-language Telegram channels, the ISKP is conducted an unprecedented activity to recruit Central Asian jihadi groups affiliated with al Qaeda and the Taliban, as well as new radical Islamists from the Fergana Valley.
Future of ISKP Central Asian Jihadists
Obviously, the ISKP is exploiting the US military withdrawal from the region and the Afghan Taliban's deviation from the hardline jihadi concept by successfully portraying their government as a Pashtun ethno-nationalist organization rather than a bona fide Islamic movement.
In conclusion, it is to be expected that the ISKP will actively capitalize external operations to undermine the legitimacy of the Taliban government, which assured the US and Central Asian neighbors not to allow Afghan soil to be used to attack Afghanistan's neighbors. Strengthening cross-border rocket attacks has already raised the morale of ISKP fighters and consolidated its support base.
Thus, the new Islamic State's strategy to strengthen its offshoots in its provinces is quite capable to reestablish its positioning in the broader global jihadi movement, which we see in the example of IS-Khorasan Province.
How Memes Can Spread Dangerous Ideas
Internet memes are an excellent way to send powerful messages to millions of people. But what happens when they are used for malicious purposes?
Memes have been a means of transmitting messages for centuries, proliferating immensely in recent decades due to their mass proliferation through the internet and their ability to broadcast messages to a massive audience. They have quite a bit of cultural significance and can be based on almost anything, provided they achieve viral status. However, memes have been subject to abuse by malicious groups and actors.
From the Blue Whale Challenge, an internet challenge that resulted in multiple suicides worldwide, to terrorist organizations like ISIS, which use internet memes to recruit young people, memes can be used for malicious purposes. Even toxic subcultures like MGTOW serve as a pipeline towards the incel movement. Indeed, such male supremacist organizations are not strangers to using memes and viral media to propagate their ideas and recruit young men and boys to their cause. In fact, one influencer, who goes by Sandman MGTOW, often posts such misogynistic memes and videos on his Twitter and YouTube channel.
These kinds of memes are easily identifiable by their bias towards a specific issue and their often-political message. One great example of a meme that has been subject to abuse by malicious actors is Pepe the frog. Based on a character by Matt Furie, this meme was abused by the alt right, being depicted as controversial figures such as Adolf Hitler and Donald Trump. The meme was so badly abused by these far-right actors that it was listed as a hate symbol by the ADL.
Memes have also influenced major world events like the 2016 election in the United States and the Arab Spring revolutions in the early 2010's, which garnered immense media attention through the use of internet memes and viral media. This shows that memes can have the power to influence elections (albeit slightly) and topple oppressive regimes. Being a powerful tool for spreading information, there is also the use of memes for spreading misinformation.
The COVID-19 pandemic mediated a sizeable but modest anti-vaccine movement in countries like the United States, Canada, and Germany. These anti-vaxx groups used social media like Facebook and Reddit to spread memes full of misinformation and pseudo-science It can also be argued that memes were effective tools in spreading misinformation around the elections of 2016 and 2020 in the United States. Memes, while powerful, can be used by malicious actors such as far-right groups and anti-vaxx groups to peddle false information. This has contributed to the US having a COVID death toll of over one million, higher than most other countries worldwide.
The world has progressed quite a bit in the information age. People are able to communicate ideas with millions of people worldwide in seconds. The proliferation if information has never been more efficient in history. That is why the threats that arise from the mass proliferation of memes and viral media are so dire. As was seen during the 2016 and 2020 US elections, COVID, and Arab Spring, memes can be spread to convey messages that can change nations, affect millions (perhaps even billions) of people, and topple dictators. It has become possible for people to change the course of history with a single tweet or a single meme on Reddit or Instagram going viral.
What can we do to stem the massive proliferation of memes that serve to recruit people into dangerous organizations and fill their minds with misinformation? The answer lies in how we confront our biases and how we detect misinformation. People need to be informed about how they can detect bias and propaganda, in addition to using independent fact-checking services. By identifying propaganda from malicious actors and misinformation from online groups, we can stop the spread of dangerous memes before they proliferate.