Kulbhushan Jadhav Affair and India-Pakistan Conflict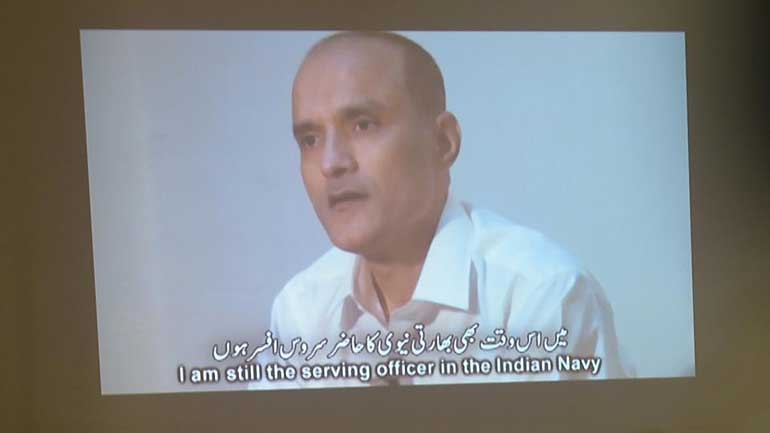 On April 10, 2017, a former Indian Navy officer national Kulbhushan Yadav was given the death sentence by a by an its Field General Court Martial under provisions of the Pakistan Army Act and the Official Secrets Act. Jhadav can appeal the death sentence to Pakistan's Supreme Court within 60 days.
H was convicted for espionage, anti-state activities, role in terror incidents and sabotage in the country. Yadav was taken into custody by Pakistani agencies in March 2016 in Balochistan. Diplomatic ties between India and Pakistan plunged following Jadav's conviction, with external affairs minister Sushma Swaraj warning Islamabad of "consequences" if Jadav's death sentence was carried out.
Jadhav had admitted before the court that he worked for the Indian intelligence agency Research and Analysis Wing (RAW). He was involved in several clandestine activities to create instability in Karachi and Balochistan areas. During the trial, he was provided the services of a defending officer, as per law. India responded to this verdict by calling Pakistan's High Commissioner Abdul Basit to the Ministry of External Affairs and gave him a demarche saying that the court proceedings that led to the death sentence of Jhadav were "farcical" and it would consider it as "premeditated murder'. It also said that the ministry had "repeatedly sought" consular access to Jhadav but was not permitted by the Pakistani authorities. A day after India called conviction of Yadav in Pakistan a 'farcical trial', the United Nations declined to take a position on the death sentence handed to the self-confessed Indian spy. India denied Yadav was working for RAW but admits that he is a retired naval officer.
India was expected to be take up the matter when the US National Security Advisor McMaster visits India to meet PM Narendra Modi, Foreign Minister Sushma Swaraj, and his Indian counterpart Ajit Doval. Doval was said to be preparing to raise the matter with his counterpart. The United Nations have already made it clear that it will not intervene in the matter, The Indian government has been arguing it was difficult for India to verify Pakistan's claims that Jhadav, a serving Indian Naval officer on an alleged spying mission entered Pakistan with original Indian passport.
Pakistan too was in no hurry to execute him and was likely to put him as a bargain to seek advantage in bigger negotiations.
As expected, Indian reaction was immediate and intense. There was fierce criticism of the verdict in the Indian media. Defense Minister Khawaja Asif quickly announced that the death sentence against Jhadav will not and cannot be carried out quickly. Meanwhile, it was reported that a retired Pakistani military officer in Nepal had disappeared which suggested that the spy wars between India and Pakistan had intensified. Certainly, the issue had to be handled calmly for the sake of normal relations between India and Pakistan. Meanwhile, Nawaz Sharif played it cool, addressing an Air Force passing-out parade, said: "Cooperation rather than conflict and shared prosperity instead of suspicion are the hallmarks of our policy." National Security Adviser and former Army general Nasser Khan Janjua, too, said India and Pakistan "cannot be enemies forever and must engage in dialogue to resolve disputes." But Modi is heavily into populism based on hatred of Muslims and will not budge, especially as global politics is veering toward a new cold war between the U.S. and China in South and Southeast Asia. Helplessly, the Pakistan-India spy war will go on, hurting the future of the people living in the region.
An editorial "Reducing Pak-India tensions" published in Dawn, April 13th, 2017 argued that for four years now, Nawaz Sharif had expounded the same message of regional integration, trade and prosperity, but he had been incapable of convincing either India or the security establishment here. The National Security Adviser too has been "ineffective, notwithstanding the occasional willingness to speak candidly". Meanwhile, Pakistan still did not have a foreign minister and the defense minister was "effectively irrelevant" because he had to foremost responsibility to tackle the electricity crisis as he was he minister of the power sector and that was his main portfolio. The teams advising the Premier in the domains of both national security and foreign policy are ad hoc. From that "self-created position of weakness, it is unlikely Mr. Sharif will have much success in implementing the vision he so often articulates".
To complicate matters, Lt Col (retd) Muhammad Habib Zahir went missing from Nepal on April 6. The Foreign Office on Thursday hinted at the involvement of Indian intelligence agencies behind the abduction of a retired Pakistani colonel in Nepal. The media was abuzz with speculation that India's Research and Analysis Wing (RAW) has abducted the retired lieutenant colonel as a retaliatory act to the conviction of Kulbhushan Jhadav. Observers believe India could use the abducted Pakistani retired army officer as a bargaining chip for the RAW agent.
Indian Minister of External Affairs Sushma Swaraj said India would go to any extent to ensure safety for Jhadav, calling Pakistan's verdict 'premeditated murder'. India would not leave any stone unturned to ensure safe release of Jhadav Pakistan Defense Minister Khawaja Muhammad Asif on April 13, 2017 informed the Senate that due process was followed in the trial of the serving Indian naval officer, who has 60 days to appeal the verdict.
On April 13, 2017, the Pakistan Army's corps commanders agreed during a meeting at the army GHQ that there would be no concessions made in Jhadav's death penalty because the man was convicted of serious offences against the state of Pakistan. The Foreign Office has also made it clear that there was irrefutable evidence against Jhadav and his role in terrorist activities as well as financing those activities on the soil of Pakistan. For a man who was initially disowned by his own countrymen, Jhadav had suddenly become somewhat of a cause celebre. Why else would 13 requests for consular access be made by the Indian diplomatic mission here if there was no connection between Jhadav and his handlers? Foreign Office spokesman Nafees Zakaria had explained that though New Delhi and Islamabad have a bilateral agreement on consular access it is Pakistan's prerogative to refuse the same in the name of Article VI of the accord.
Meanwhile, media reported that there were 27 Pakistanis arrested for espionage
Most of the spies caught by the intelligence agencies have been apprehended from either military sensitive locations or in border towns. On April 14, 2017 India decided to put on hold all bilateral exchanges with Pakistan in reaction to the Jhadav affair. The Indian government called off talks between the two neighboring countries on maritime security which was scheduled to be held on April 17. India officially told Pakistan that it was not ready to host a delegation from Pakistan Maritime Security Agency (PMSA). Both Pakistan and India had earlier approved dialogue between PMSA and the Indian Coast Guard in a bid to break the deadlock caused by a militant attack on an Indian military base in Uri in September last year. According to the Indian Defense Ministry, it was not the time to discuss security with Pakistan when it had awarded the death sentence to Jhadav. The only engagement that Pakistan and India have had until now this year has been the 113th meeting of the Permanent Indus Commission talks for which an Indian delegation visited Islamabad in March this year.
An editorial "No concessions on terror" published in The Express Tribune, April 15, 2017 argued that:
As Pakistan stiffened its stance on the death sentence handed out to Indian spy Kulbhushan Jhadav in the wake of threats by officials in New Delhi that the move would carry severe repercussions for Islamabad, there are mounting suspicions that hostile agencies are behind the recent abduction of a retired Pakistani serviceman in Nepal. …. Aggravating already fraught relations between India and Pakistan is the appearance of wild speculation in the Indian media about the alleged link between Jhadav's case and the disappearance of Pakistani ex-serviceman Habib Zahir. Indian media outlets have claimed that Zahir had been part of the team that captured Jhadav. The truth, however, is that Zahir retired from military service several years before Jhadav's arrest. What is becoming increasingly clear is that the Research and Analysis Wing or some such hostile agency may have entrapped him and kept him in its custody for leverage in the Jhadav case. Instead of relying on legal and diplomatic measures, New Delhi appears to be working on some hidden fronts as usual.
On April 14, 2017, Prime Minister's Adviser on Foreign Affairs Sartaj Aziz shared with media the state's charge sheet against Indian spy Kulbhushan Jhadav and a timeline of his trial. Aziz told a press conference that Jhadav had been held responsible for the following terrorist activities in Pakistan:
Sponsored and directed IED and grenade attacks in Gwadar and Turbat; directed attacks on a radar station and civilian boats in the sea opposite to Jiwani Port; funded subversive secessionist and terrorist elements through hawala/hundi for subverting Pakistani youth against the country, especially in Balochistan; sponsored explosions of gas pipelines and electric pylons in Sibi and Sui areas in Balochistan; sponsored IED explosions in Quetta in 2015, causing massive damage to life and property; sponsored attack on Hazaras in Quetta and Shias en route to and back from Iran; and abetted attacks through anti-state elements against LEAs, FC and FWO in areas of Turbat, Punjgur, Gawadar, Pasni and Jiwani during 2014-15, killing and injuring many civilians and soldiers.
On the occasion, Aziz also asked why Jhadav had been carrying official documents under an alias at the time of his arrest. "I would like to ask India why he [Jhadav] was using a fake identity and masquerading as a Muslim," Aziz asked. "Why would an innocent man possess two passports — one with a Hindu name and other with a Muslim name," he asked.
Reassuring critics that steps had been taken to ensure transparency during the trial of the Indian spy under Pakistan's laws and the Pakistan Army Act, Aziz also provided a timeline of the trial and proceedings against Jhadav.
Indian external affairs minister V. K. Singh had reiterated that the Indian government was considering all steps to get access to Jhadav. The case of Kulbhushan Jhadav continues to remain at a boiling point. While India has postponed talks between the coast guards, Pakistan is apparently compiling a new dossier for the international community on the Indian national accused of being a RAW spy. While Pakistan has not yet given a copy of the judgement, it will apparently be part of a new dossier on Jhadav, which will be handed over to the United Nations and ambassadors in Islamabad, Pakistani newspaper The Nation reported. The new dossier was to be based on the early testimonial as well as statements given in front of the court by Jhadav. Pakistan had collected "fresh evidences on Indian involvement inside Pakistan to spread anarchy and militancy, sources stated," according to the report. Meanwhile, external affairs minister V. K. Singh reiterated that the Indian government was considering all steps to get access to Jhadav. "Pakistan government has denied consular access to Jhadav despite India trying for 13 times. We are trying everything to get access to Jhadav," he told reporters. Meanwhile, there has not been any statements from India or Pakistan on April 15, 2017 about the retired Pakistan army soldier, who reportedly went missing near the India-Nepal border two days before Jhadav's death sentence was publicly revealed. Pakistan officials had pointed fingers at India saying that he had been "lured" by foreign intelligence agencies, but Indian diplomats – in Delhi and in Islamabad – have told the media that they don't have any information.
Vishwa Hindu Parishad (VHP) leader Pravin Togadia said on April 14, 2017 that "India should bomb Pakistan to secure the release of ex-navy officer Kulbhushan Jhadav and carpet bomb Kashmiri "jihadis" to stop the spread of militancy…Our government should show similar resolve of India First by bombing Pakistan, which is barely 800 km from New Delhi and securing the Indian soldier's release,".
Meanwhile, the law-enforcement authorities of Azad Kashmir, Pakistan claimed to have arrested three Indian intelligence agents for alleged anti-state activities on April 13, 2017. The charges leveled against the three "Research and Analysis Wing (RAW) recruits" included bombing a police station in the region. The three have been booked under the Anti-Terrorism Act (ATA) and Explosives Act.
Meanwhile, Pakistan's defense minister has tried to assure that the death sentence of Jhadav was not carried out without due process. He has made an appeal for amnesty to the president. The Indian media had most predictably hit the roof. Mohammad Waseem, in his article. "Political temperature on the rise, The News, April 16, aptly stated that:
Diplomacy in a political environment characterized by vitriol of the worst kind emanating from the two sides of the spectrum is bound to suffer. On a larger scale, the world opinion has yet to give its final verdict… One can only hope for a deft handling of the issues at hand whereby peace and harmony, instead of tension and confusion, emerge as milestones of political strategy at home and foreign policy abroad.
On April 16, 2017 Pakistan stated that a dossier on Kulbhushan Jhadav's involvement in espionage will be handed over to foreign envoys in Pakistan. The dossier will also be sent to the UN and other institutions. Sources said details about Indian interference in Pakistan, Jhadav's involvement in sabotage and subversive activities in Pakistan were added in the dossier. Talking to state-run media, Foreign Office spokesman Nafees Zakaria said India was involved in spreading terrorism in Pakistan. He said India was also involved in terror financing activities in the country. To a question, he said barbaric activities against innocent Kashmiris in the Indian-held Kashmir had been exposed. To another question regarding Col (r) Habib Zahir, he said the Nepalese government was cooperating with Pakistan in this matter.
India was looking to mount yet another diplomatic offensive to save Jadhav and the government was awaiting a response from Pakistan over its demand for a copy of the charge sheet against Jadhav as it mulled options to secure his release. The government was contemplating a move like the one it launched last year after the Uri attack to "isolate" Pakistan. As a first step, India blocked maritime security dialogue between the two countries. This was the first move by the Indian government to raise the stakes for Pakistan after the Jhadav sentencing as it suggested that the two countries could be returning to the situation which prevailed in the immediate aftermath of the Uri attack last year in which 19 Indian soldiers were killed. Pakistan had consistently maintained that the two governments need to start the comprehensive bilateral dialogue, as announced in December 2015, to resolve outstanding issues. The maritime talks, coupled with meetings mandated by Indus Waters Treaty, were a small beginning by both the countries to move on after the bitter exchanges over Uri. The Indian government was also likely to review its attempts in the past few months to encourage people to people contacts with Pakistan.
Are India and Pakistan heading towards possibly the nastiest crisis in South Asia since the Mumbai terrorist incident of 2008? By Barkha Dutt, in her article "Pakistan's move to execute alleged Indian 'spy' may be a ploy to sabotage the prime minister", The Washington Post, April 16, 2017 maintained that:
In any case, whether Jadhav is a spy is moot. What is beyond dispute is that the Pakistan Army's declaration of a death sentence for him via a clandestine court-martial breaks with all standard practice; it is almost an open invitation to escalation from India…. … "The timing and manner of announcement of the Jadhav decision indicates that it is either a bargaining chip to exchange someone in India's custody or is meant to deter the country's civilian prime minister from any new initiatives to mend fences with India," …. Like all seasoned practitioners of statecraft, he knows that Pakistan is unlikely to take things to a dangerous precipice with India over the arrest of a spy; the motive lies elsewhere. Another explanation: Pakistan wants to use Jadhav as leverage to counter the aggressive global push by Delhi to isolate Islamabad as the perpetrator of state-sponsored terrorism. But the Narendra Modi government has never gone by the conventional playbook on Pakistan. From dropping in to visit Nawaz Sharif on his birthday to surgical strikes across the line of control, the Indian prime minister has followed his own script of shock and awe on Pakistan, in both friendship and hostility. Pakistan's move on the tactical chessboard may prove to be a gambit gone wrong if India decides to play back in kind.
Indian-Pakistani relations weren't going well even before the Jhadav affair. India's dialogue process with Pakistan has been stalled since the attack on the Pathankot air force base in January 2016. Last month, India sent its officials to the meeting of the Permanent Indus Commission in Islamabad. During the meeting, World Bank officials had mooted that water resources secretaries could meet in Washington from April 10 -13 to find a resolution over the dispute mechanism. India, however, had conveyed its reluctance to accept those dates in March.
Indian interference in the affairs of Karachi wasn't just baseless Pakistani propaganda, it was a fact. Uzair Jan Baloch, the notorious dacoit of Karachi's Lyari, was arrested in January 2016 in Pakistan after a period of hiding outside the country. He will face a military court for "espionage activities, providing secret information regarding Army installations and officials to foreign agents (Iranian intelligence officers) which is a violation of the Official Secret Act 1923."
A symbol of the criminalization of Karachi politics, Baloch belongs to the family of Rehman Dakait, the underworld boss of Karachi who was politically embedded in the Muhajir-Sindhi conflict that played out between the Muttahida Qaumi Movement (MQM) and Pakistan Peoples Party (PPP). Uzair has confessed to an Iranian "connection" in the Baloch nationalist movement in restive Balochistan; hence implying an Indian "connection" as well. Lest one forgets, Iran has accused Pakistan of aiding Iranian Baloch who often target Tehran's soldiers. Abdolmalik Rigi, who was hanged in an Iranian jail in 2010, was educated on the sly in Saudi-funded Madrassa Banuria in Karachi before he joined the killer Jundallah with Al Qaeda in Pakistan and began attacking inside Iran.
The "Indian connection" finally reduced MQM to a shell of its former glory in Karachi. The PPP too has been weakened by the ongoing military operation in the metropolis against its extortionists. Pakistan sees an "Indian hand" in the uprising in its Balochistan province.
There was apprehension that the matter had to be calmly tackled otherwise it would blow up in to a new crisis between the two estranged seigneurs
Clearly, Pakistan was unable to move towards any dialogue with India on any issue, including spy wars. Meanwhile, Pakistan had decided in principle not to accept any pressure on the issue. Most probably the Jhadav affair would be settled with a deal of some sorts between India and Pakistan. Some concessions will be given by India in exchange of the spy being handing over to them in due time. It was just a matter of time when the trade took place. Pakistan did not want to escalate the already tense situation further. Despite the bravado, a deal would be made and Jhadav would be freed soon.
India's North East: A cauldron of resentment
The writer is of the view that the recent clash between police force of Mizoram and Assam is not an isolated event. Similar incidents have happened in the past. They reflect that it is not hunky dory in India's north east as BJP's government would have us believe. New states in India were created willy-nilly pacify agitation. Yet the boundaries of the new states do not satisfy the people of the new states fully. They are a simmering cauldron of resentment against India's central government. They love their traditions more than monolithic Hindutva. s
On July 10, 2021, five Assamese policemen were killed while proceeding towards Varengate (outsider gate). Amid fiery statements of chief ministers of Assam and Mizoram, police officials and politicians, it appeared that the two states would launch a full-fledged war against one another. This was not the first incident of its kind. There had been similar clashes in the past (1979, 1985 at Mirapani where 42 persons were burnt alive and 2014 clash).
Crux of the problem
Hasty creation of states to deal with separatism
When India came into being, many of it states were in grip of insurgencies. To pacify the separatist movements India hastily bowed to demand for creation of new states by reorganising the existing territories of bigger states. Many northeastern states were carved out of the state of Assam. Under the Indian constitution, secession is an offence but a new state could be created through reorganistion of the bigger state. Mizoram and Nagaland were created in haste to meet insurgents' demand for greater self-representation.
Northeastern frontier Agency was converted into Arunachal Pradesh after the fall of Dacca. Indira Gandhi hoped that China would remain a silent spectator to her initiative as it did while East Pakistan was seceded through intervention in East Pakistan.
Linguistic states of Maharashtra and Gujarat were created mainly owing to agitation by Marathi and Gujarati speaking populations of Bombay.
In 1960, the Indian government accepted the Naga tribes' demand for a separate state. Three districts of the state of Assam were detached from Assam to create Nagaland. It had no railway station or airport. So Dmapur also was truncated from Assam and included in Nagaland. The Dima Kachhari tribe that mostly inhabited Dimapur resented this decision. Any how the city is now a throbbing commercial centre.
In 1966, the state of Punjab was divided to create the hind-speaking state of Haryana. In 1971 Himachal Pradesh was created. Then in early 1970s, three new states were created: Jharkhand out of Bihar, Chhattisgarh out of Madhya Pradesh, and Uttaranchal out of Utter Pradesh. In 2014, Talangana was created out of Andhra Pradesh.
Nagaling (Naga homeland)
The Naga consider that the demarcation of their state is repugnant to demarcation done in 1875 by the British government. Their concept of Nagaland extends up to Nepal.
Citizenship Amendment Act and the national Register of Citizenship
These two laws are abhorred in many states of the North East.
Concluding remarks
The pitched battle between the Mizo and Assamese policemen exposed India's "myth of unity in diversity". Like the British rulers, India is holding together its union of states by use of brutal force and draconian laws. However sub-surface against the Indian government persists. Obviously people cherish their tradition culture and religions more than monolithic Hindutva. The BJP has set up a north East Democratic Alliance to forestall disputes between the northeastern states. This body utterly failed to predict or prevent the recent Mizo-Assam clash.
India understood that if the erstwhile East Pakistan supported the insurgencies in the North east, it will be impossible for India to keep them within Indian fold. As such, India aided and abetted insurgency in East Pakistan.
Pakistani PM's Interview with PBS News Hours on Afghanistan Issues
In an interview with PBS News Hour, host Judy Woodruff asked PM Imran Khan multiple questions about Pakistan's point of view for Afghanistan and its relationship with the United States.
When she asked the PM about his assessment of the situation in Afghanistan, he said that Washington had really messed up the situation in Afghanistan. The US military failure is causing mess-ups in Afghanistan. "First of all, they tried to look for a military solution in Afghanistan when there was never one. And people like me, who know the history of Afghanistan and kept saying there isn't a military solution, were called anti-American. I was called Taliban Khan," said PM Imran. But now the US, after spending trillions of Dollars, sacrificing thousands of servicemen, and killing millions of innocent Afghans, destroying Afghanistan infrastructure, and damaging the whole country, realized that it is un-win able and withdrawing its troops in hap-hazard, causing a huge mess-up.
PM Imran also shared that despite the US being in Afghanistan for 20 years and 46 nations' strong allied forces up to 150,000 troops, he does not know what the US objective was in the country. Only the destruction of a country, killing human beings, is beyond understanding.
"I don't know what the objective was in Afghanistan, whether there was to have some nation-building, democracy, or liberate the women. Whatever the cause was, the way they went about it was never going to be the solution," said PM Imran.
While the US is facing tremendous unrest and the civil war-like situation at home and yet wanted to interfere in other domestic issues. Beyond understanding!
He also lamented the way the US dealt with this solution. The PM explained that when the NATO forces had decided that there was no military solution, the bargaining power they had was gone.
"When they finally decided there is no military solution, unfortunately, the bargaining power of the American or NATO forces had gone," said PM Imran. He added that the US should have gone for a political solution when 150,000 NATO troops were in Afghanistan.
"Once they had reduced the troops to barely 10,000, and when they gave the exit date, Taliban thought they had won," said PM Imran. He added that it is difficult right now to ask the group to compromise or "force them" to take a political solution. "It's tough to force them into a political solution because they [Taliban] think that they won," said PM Imran.
PM rejects claims of Taliban sanctuaries.
The anchor also asked PM Imran about claims of Taliban sanctuaries being present in Pakistan and a report about 10,000 fighters crossing the border to help the group in Afghanistan.
"Judy, for a start, this 10,000 Taliban, or as the Afghan govt. Says, Jihadi fighters have crossed over, is absolute nonsense. Why don't they give us evidence of this?" he said in response.
As a matter of fact, the Afghan Government is confused and helpless. After the foreign troop's withdrawal, they are left at the mercy of the Taliban. The US has admitted its defeat, Afghan Government as a puppet Government has also been defeated. Taliban is the winner and in a position to dictate.
To the question about the safe-havens, PM Imran wondered where the sanctuaries are located in Pakistan. In fact, Pakistan is a victim of terrorism, and the recent terrorist attack in Pakistan is planned, managed, and originated from Afghanistan. Pakistan has provided irrefutable evidence on several occasions.
The premier explained that Pakistan is hosting three million refugees, Pashtuns, the same ethnic group as the Taliban. He added that there are camps of 500,000 and 100,000 people or more. "Taliban are not some military outfit. They are normal civilians. If there are some civilians in these camps, how is Pakistan supposed to hunt these people down? How can you call them sanctuaries?" asked PM Imran.
The host had thrown this question to a follow-up on Washington and other organizations' claims that Pakistan has helped the Afghan Taliban. The PM had told the host that the allegations were unfair and told her the history of the conflict. He explained that Pakistan had nothing to do with the September 11, 2001 terrorist attack in New York. The premier said that Al Qaeda was based in Afghanistan, and no Pakistani was involved in the attack. "There were no militant Taliban in Pakistan, and no Pakistani was involved," said PM Imran. He added that when Pakistan decided to join the US war on terror, the country was devastated as it lost 70,000 of its citizens, and $150 billion was lost in the economy.
Pakistan's good and bad outcomes for Afghanistan
The host had also asked the PM about Pakistan's good and bad outcomes for the Afghanistan conflict. PM Imran told the host that the good outcome for Islamabad would be if an inclusive government with all factions, including the Taliban, is formed in Afghanistan. He added that the worst situation for Pakistan would be a "protracted civil war" in Afghanistan.
In such a scenario, the PM said Islamabad would face two problems, firstly, of refugees, and secondly, the country fears that Pashtuns within Pakistan would be drawn to the conflict.
"What we fear is that a protracted civil war would bring more refugees, and you know our economic situation is not such that we can have another influx," said the PM.
"Secondly, the worry is that the civil war will flow into Pakistan because Taliban are ethnic Pashtuns. Now there are more Pashtuns on our side of the border than in Afghanistan. And so the worry is if this goes on, the Pashtuns on our side will be drawn into it, and that is also the last thing we want," said PM Imran.
US bases will make Pakistan a target: PM.
The PM also shared that having a US military presence in Pakistan would make the country a target. He told Woodruff that when Pakistan joined the war on terror, it lost 70,000 people and was on the verge of bankruptcy. "We do not have the capacity to have any more fighting within our border or any terrorism within our country," said the PM. He reminded that at the height of the war on terror, there were suicide bombings taking place all over the country, and businesses and tourism had collapsed.
"If there is a conflict going on in Afghanistan and there are bases in Pakistan, we then become targets, and we will then become part of a conflict," said PM Imran. The premier said that Pakistan wants to partner with the US in peace but not in conflict. He added that the last relationship between Islamabad and Washington was transactional. "Pakistan was more like a hired gun. The US says we gave you aid, and that's why you were fighting this so-called war on terror," said PM Imran. He added that the aid given by the US was "minuscule" compared to the cost of Pakistan's participation in the conflict.
'Afghanistan in this situation because of US military failure.'
PM Imran told the host that Pakistan could not do much if the Taliban take over Afghanistan as the military solution has already failed. "What are we supposed to do about it? Here was the US for two decades in Afghanistan trying to force a military solution. The reason why we are in this position now is that the military solution failed," said PM Imran.
The premier repeated that the best choice that everyone has is that somehow a political settlement emerges in Afghanistan. He added that the Taliban sitting down with the Ashraf Ghani government to form an inclusive government was the best choice.
"Absolutely, there is nothing more we can do except push them as much as we can for a political settlement – that's all," the PM said when asked if Pakistan was willing to accept a Taliban government in Afghanistan. However, he said that all Pakistan could pray that the people of Afghanistan decide what Government they wish to have, "As far as Pakistan is concerned, we have done what we can," said PM Imran.
It is well understood that the Taliban have won the war, and it is time to rule the country. The US has negotiated with the Taliban and recognized them as the actual power of pillar and real owner of Afghanistan. It is a practice that the winner will dictate the defeated ones. It is proved that the unholy and biased media projecting Taliban as terrorists, insurgents, and illegal outfits were right people and were freedom fighters and opposed their homeland's foreign occupation. Suppose the Taliban were so bad, how the US negotiated with them and signed a peace agreement with them. It is indirectly recognition of the Taliban as legitimate rulers of the country.
The Indo-US bonhomie: A challenge to China in the IOR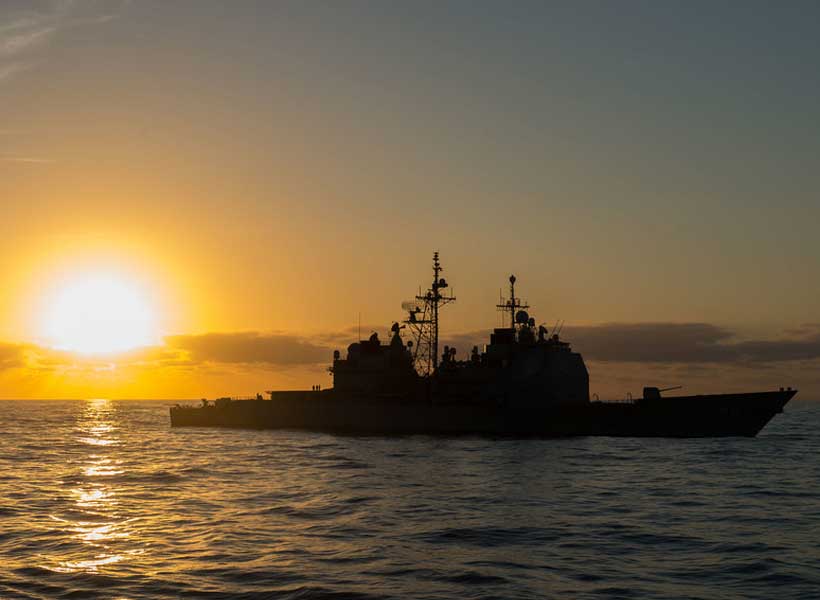 The oceans have long been recognized as one of the world's valuable natural resources, and our well-being is tied to the oceans. From providing minerals and food to coastal nations to serve as highways for seaborne trade, Oceans are highly-regarded in the geopolitics and geo-economics. In 2010, the global ocean economy was valued at $1.5 trillion, and by 2030, it is likely to surpass $3 trillion. Such a growing geostrategic and economic significance pit authoritative nations into the race.
Bounded by Africa on the west, the Indian subcontinent on the North, Australia on the East, and the Antarctic Ocean on the South, the Indian Ocean is the third largest water body. Over the years, it has become an area of competition among Washington, Beijing, and New Delhi. China, the world's second-largest economy, imports energy via sea lanes in the Indian Ocean Region (IOR), while India, an influential regional actor and competitor of China, has also significant reliance on the IOR for its trade. Therefore, the reliance of both countries on the safe transportation of resources is inevitable, and they seek dominance in this water body. The growing global leadership of China, and the Indian economic rise have heightened the strategic value of the IOR and both powers have locked horns in it.
The success of the Chinese Belt and Road initiative (BRI), which strives to enhance China's economic dominance from East Asia to Europe, hinges on the IOR. The IOR provides China with critical sea trade routes to the Mideast and Africa through BRI's flagship project: China Pakistan Economic Corridor (CPEC). China, through BRI's connectivity and economic potential, outweighs Indian influence in the IOR. Snaking its way from China's western province Xinjiang to Gawadar port on the Arabian Sea, CPEC is a counterfoil to India, diminishing India's strategic weight in the IOR. Therefore, India has an aversion to the CPEC because it ends the Chinese Strait of Malacca dilemma and makes its way through Azad Jammu and Kashmir. Having access to a port like Gawadar, China is likely to gain strategic and economic leverage in the region. Not only in India, but Beijing's grandeur BRI is not well-received in the US as well. The world's second-largest economy, China, aims to surpass the US economy in the coming years. On the accounts of the Chinese economic growth, the unipolar world order, once dominated by the US, has swapped its position with multipolar world. In addition, the US stakes are high in the IOR. With its interests in the Mideast, Africa, and Central Asia, the US is wary of China's growing influence in the IOR. As a result, the US and India share a broader spectrum of mutual interests in the IOR.
New Delhi and Washington are enjoying rapprochement in their ties so as to limit China's burgeoning influence. To materialize the quest of Washington about the freedom of navigation and maintaining open sea lanes, India spearheads the US paradigms in the IOR to curb China. For this purpose, India has eyed to magnify its naval capabilities and seeks partnership with many littoral-nations in the IOR. "Activating partnerships and expanding capabilities in the Indian Ocean are central to our quest for security," says Indian Foreign Secretary. Indian bonhomie with Japan and Australia stands as the crux of New Delhi's disposition to share warm ties with influential global actors. Australia, India, and Japan share the same US security umbrella: Checkmating the Beijing rise. These nations have translated their partnership in the Quad as a new feature of diplomacy to establish their authority in the Indo-Pacific region. Navies of India, the US, and Japan cooperate under the aegis of the trilateral Malabar Exercises, the most recent held in early November near Visakhapatnam in the Bay of Bengal and the Arabian Sea. This time, Australia was also part of the exercise. The Indian Fusion Centre-Indian Ocean Region (IFC-IOR), a naval information hub initiated by India, brings all Quad members under one roof to exchange vital maritime information in the IOR. Australia and Japan recently posted liaison officers to the (IFC-IOR), where a US liaison officer has served since 2019.
India has a long aspiration to dominate the Bay of Bengal and prioritizes closer economic ties with South Asian states to balance China's trade advantage. For its part, India is eager to visualize greater security cooperation among the littoral nations through BIMSTEC. The seven-member alliance among India, Bangladesh, Sri Lanka, Myanmar, Thailand, and Nepal aims to accelerate members' economic growth and social progress among members across multiple sectors. BIMSTEC is a platform accentuating Indian vigor and its manifests the Indian overtures against China in the IOR.
Sharing common goals in the IOR, the US perceives India as a significant ally in the region and strongly supports its maritime expansion. The rapprochement between the two sides has resulted in the significant naval build-up of Indian forces in the IOR. The construction of military bases, modernized equipment and fleets, new maritime assets, and the expansion of security ties are all part of New Delhi's push to assert itself as the region's leader. By acquiring 'blue water' capabilities, the Indian Navy aspires to undertake its traditional role, like ensuring the coastal defense of the country, providing sea-based nuclear deterrence (entailing its assured second-strike capability), projecting the nation's soft power beyond its shores, and maximizing the sphere of influence in the region. India aims to become a 200-ship navy in the next decade. In the defense budget for the year 2015-16, 16% share has been allocated to the Navy.
The Indo-US cooperation poses a considerable challenge to China's ingress in the IOR, and Pakistan is no exception. Moreover, their cooperation undermines the peace prospects and endangers stability in the IOR. Recently, the G7 summit concluded with an objective focusing to challenge China's rise. Joe Biden Administration maintained a firm line against China. Therefore, in the near future, pining hopes for preemption of the competition among authoritative nations in the IOR would be the pie in the sky.