Kulbhushan Jadhav Affair and India-Pakistan Conflict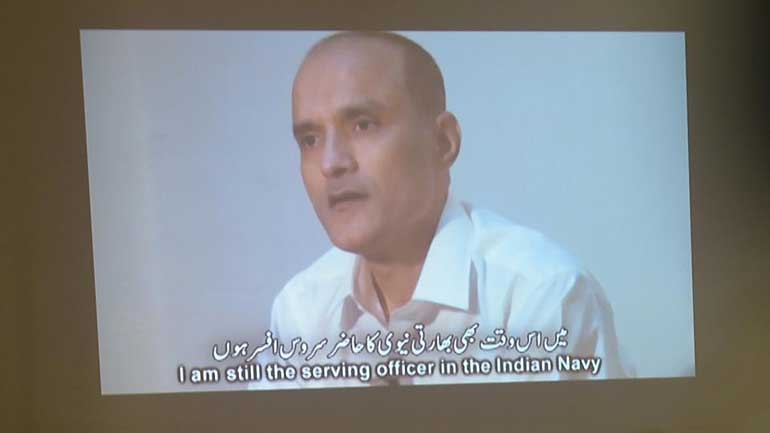 On April 10, 2017, a former Indian Navy officer national Kulbhushan Yadav was given the death sentence by a by an its Field General Court Martial under provisions of the Pakistan Army Act and the Official Secrets Act. Jhadav can appeal the death sentence to Pakistan's Supreme Court within 60 days.
H was convicted for espionage, anti-state activities, role in terror incidents and sabotage in the country. Yadav was taken into custody by Pakistani agencies in March 2016 in Balochistan. Diplomatic ties between India and Pakistan plunged following Jadav's conviction, with external affairs minister Sushma Swaraj warning Islamabad of "consequences" if Jadav's death sentence was carried out.
Jadhav had admitted before the court that he worked for the Indian intelligence agency Research and Analysis Wing (RAW). He was involved in several clandestine activities to create instability in Karachi and Balochistan areas. During the trial, he was provided the services of a defending officer, as per law. India responded to this verdict by calling Pakistan's High Commissioner Abdul Basit to the Ministry of External Affairs and gave him a demarche saying that the court proceedings that led to the death sentence of Jhadav were "farcical" and it would consider it as "premeditated murder'. It also said that the ministry had "repeatedly sought" consular access to Jhadav but was not permitted by the Pakistani authorities. A day after India called conviction of Yadav in Pakistan a 'farcical trial', the United Nations declined to take a position on the death sentence handed to the self-confessed Indian spy. India denied Yadav was working for RAW but admits that he is a retired naval officer.
India was expected to be take up the matter when the US National Security Advisor McMaster visits India to meet PM Narendra Modi, Foreign Minister Sushma Swaraj, and his Indian counterpart Ajit Doval. Doval was said to be preparing to raise the matter with his counterpart. The United Nations have already made it clear that it will not intervene in the matter, The Indian government has been arguing it was difficult for India to verify Pakistan's claims that Jhadav, a serving Indian Naval officer on an alleged spying mission entered Pakistan with original Indian passport.
Pakistan too was in no hurry to execute him and was likely to put him as a bargain to seek advantage in bigger negotiations.
As expected, Indian reaction was immediate and intense. There was fierce criticism of the verdict in the Indian media. Defense Minister Khawaja Asif quickly announced that the death sentence against Jhadav will not and cannot be carried out quickly. Meanwhile, it was reported that a retired Pakistani military officer in Nepal had disappeared which suggested that the spy wars between India and Pakistan had intensified. Certainly, the issue had to be handled calmly for the sake of normal relations between India and Pakistan. Meanwhile, Nawaz Sharif played it cool, addressing an Air Force passing-out parade, said: "Cooperation rather than conflict and shared prosperity instead of suspicion are the hallmarks of our policy." National Security Adviser and former Army general Nasser Khan Janjua, too, said India and Pakistan "cannot be enemies forever and must engage in dialogue to resolve disputes." But Modi is heavily into populism based on hatred of Muslims and will not budge, especially as global politics is veering toward a new cold war between the U.S. and China in South and Southeast Asia. Helplessly, the Pakistan-India spy war will go on, hurting the future of the people living in the region.
An editorial "Reducing Pak-India tensions" published in Dawn, April 13th, 2017 argued that for four years now, Nawaz Sharif had expounded the same message of regional integration, trade and prosperity, but he had been incapable of convincing either India or the security establishment here. The National Security Adviser too has been "ineffective, notwithstanding the occasional willingness to speak candidly". Meanwhile, Pakistan still did not have a foreign minister and the defense minister was "effectively irrelevant" because he had to foremost responsibility to tackle the electricity crisis as he was he minister of the power sector and that was his main portfolio. The teams advising the Premier in the domains of both national security and foreign policy are ad hoc. From that "self-created position of weakness, it is unlikely Mr. Sharif will have much success in implementing the vision he so often articulates".
To complicate matters, Lt Col (retd) Muhammad Habib Zahir went missing from Nepal on April 6. The Foreign Office on Thursday hinted at the involvement of Indian intelligence agencies behind the abduction of a retired Pakistani colonel in Nepal. The media was abuzz with speculation that India's Research and Analysis Wing (RAW) has abducted the retired lieutenant colonel as a retaliatory act to the conviction of Kulbhushan Jhadav. Observers believe India could use the abducted Pakistani retired army officer as a bargaining chip for the RAW agent.
Indian Minister of External Affairs Sushma Swaraj said India would go to any extent to ensure safety for Jhadav, calling Pakistan's verdict 'premeditated murder'. India would not leave any stone unturned to ensure safe release of Jhadav Pakistan Defense Minister Khawaja Muhammad Asif on April 13, 2017 informed the Senate that due process was followed in the trial of the serving Indian naval officer, who has 60 days to appeal the verdict.
On April 13, 2017, the Pakistan Army's corps commanders agreed during a meeting at the army GHQ that there would be no concessions made in Jhadav's death penalty because the man was convicted of serious offences against the state of Pakistan. The Foreign Office has also made it clear that there was irrefutable evidence against Jhadav and his role in terrorist activities as well as financing those activities on the soil of Pakistan. For a man who was initially disowned by his own countrymen, Jhadav had suddenly become somewhat of a cause celebre. Why else would 13 requests for consular access be made by the Indian diplomatic mission here if there was no connection between Jhadav and his handlers? Foreign Office spokesman Nafees Zakaria had explained that though New Delhi and Islamabad have a bilateral agreement on consular access it is Pakistan's prerogative to refuse the same in the name of Article VI of the accord.
Meanwhile, media reported that there were 27 Pakistanis arrested for espionage
Most of the spies caught by the intelligence agencies have been apprehended from either military sensitive locations or in border towns. On April 14, 2017 India decided to put on hold all bilateral exchanges with Pakistan in reaction to the Jhadav affair. The Indian government called off talks between the two neighboring countries on maritime security which was scheduled to be held on April 17. India officially told Pakistan that it was not ready to host a delegation from Pakistan Maritime Security Agency (PMSA). Both Pakistan and India had earlier approved dialogue between PMSA and the Indian Coast Guard in a bid to break the deadlock caused by a militant attack on an Indian military base in Uri in September last year. According to the Indian Defense Ministry, it was not the time to discuss security with Pakistan when it had awarded the death sentence to Jhadav. The only engagement that Pakistan and India have had until now this year has been the 113th meeting of the Permanent Indus Commission talks for which an Indian delegation visited Islamabad in March this year.
An editorial "No concessions on terror" published in The Express Tribune, April 15, 2017 argued that:
As Pakistan stiffened its stance on the death sentence handed out to Indian spy Kulbhushan Jhadav in the wake of threats by officials in New Delhi that the move would carry severe repercussions for Islamabad, there are mounting suspicions that hostile agencies are behind the recent abduction of a retired Pakistani serviceman in Nepal. …. Aggravating already fraught relations between India and Pakistan is the appearance of wild speculation in the Indian media about the alleged link between Jhadav's case and the disappearance of Pakistani ex-serviceman Habib Zahir. Indian media outlets have claimed that Zahir had been part of the team that captured Jhadav. The truth, however, is that Zahir retired from military service several years before Jhadav's arrest. What is becoming increasingly clear is that the Research and Analysis Wing or some such hostile agency may have entrapped him and kept him in its custody for leverage in the Jhadav case. Instead of relying on legal and diplomatic measures, New Delhi appears to be working on some hidden fronts as usual.
On April 14, 2017, Prime Minister's Adviser on Foreign Affairs Sartaj Aziz shared with media the state's charge sheet against Indian spy Kulbhushan Jhadav and a timeline of his trial. Aziz told a press conference that Jhadav had been held responsible for the following terrorist activities in Pakistan:
Sponsored and directed IED and grenade attacks in Gwadar and Turbat; directed attacks on a radar station and civilian boats in the sea opposite to Jiwani Port; funded subversive secessionist and terrorist elements through hawala/hundi for subverting Pakistani youth against the country, especially in Balochistan; sponsored explosions of gas pipelines and electric pylons in Sibi and Sui areas in Balochistan; sponsored IED explosions in Quetta in 2015, causing massive damage to life and property; sponsored attack on Hazaras in Quetta and Shias en route to and back from Iran; and abetted attacks through anti-state elements against LEAs, FC and FWO in areas of Turbat, Punjgur, Gawadar, Pasni and Jiwani during 2014-15, killing and injuring many civilians and soldiers.
On the occasion, Aziz also asked why Jhadav had been carrying official documents under an alias at the time of his arrest. "I would like to ask India why he [Jhadav] was using a fake identity and masquerading as a Muslim," Aziz asked. "Why would an innocent man possess two passports — one with a Hindu name and other with a Muslim name," he asked.
Reassuring critics that steps had been taken to ensure transparency during the trial of the Indian spy under Pakistan's laws and the Pakistan Army Act, Aziz also provided a timeline of the trial and proceedings against Jhadav.
Indian external affairs minister V. K. Singh had reiterated that the Indian government was considering all steps to get access to Jhadav. The case of Kulbhushan Jhadav continues to remain at a boiling point. While India has postponed talks between the coast guards, Pakistan is apparently compiling a new dossier for the international community on the Indian national accused of being a RAW spy. While Pakistan has not yet given a copy of the judgement, it will apparently be part of a new dossier on Jhadav, which will be handed over to the United Nations and ambassadors in Islamabad, Pakistani newspaper The Nation reported. The new dossier was to be based on the early testimonial as well as statements given in front of the court by Jhadav. Pakistan had collected "fresh evidences on Indian involvement inside Pakistan to spread anarchy and militancy, sources stated," according to the report. Meanwhile, external affairs minister V. K. Singh reiterated that the Indian government was considering all steps to get access to Jhadav. "Pakistan government has denied consular access to Jhadav despite India trying for 13 times. We are trying everything to get access to Jhadav," he told reporters. Meanwhile, there has not been any statements from India or Pakistan on April 15, 2017 about the retired Pakistan army soldier, who reportedly went missing near the India-Nepal border two days before Jhadav's death sentence was publicly revealed. Pakistan officials had pointed fingers at India saying that he had been "lured" by foreign intelligence agencies, but Indian diplomats – in Delhi and in Islamabad – have told the media that they don't have any information.
Vishwa Hindu Parishad (VHP) leader Pravin Togadia said on April 14, 2017 that "India should bomb Pakistan to secure the release of ex-navy officer Kulbhushan Jhadav and carpet bomb Kashmiri "jihadis" to stop the spread of militancy…Our government should show similar resolve of India First by bombing Pakistan, which is barely 800 km from New Delhi and securing the Indian soldier's release,".
Meanwhile, the law-enforcement authorities of Azad Kashmir, Pakistan claimed to have arrested three Indian intelligence agents for alleged anti-state activities on April 13, 2017. The charges leveled against the three "Research and Analysis Wing (RAW) recruits" included bombing a police station in the region. The three have been booked under the Anti-Terrorism Act (ATA) and Explosives Act.
Meanwhile, Pakistan's defense minister has tried to assure that the death sentence of Jhadav was not carried out without due process. He has made an appeal for amnesty to the president. The Indian media had most predictably hit the roof. Mohammad Waseem, in his article. "Political temperature on the rise, The News, April 16, aptly stated that:
Diplomacy in a political environment characterized by vitriol of the worst kind emanating from the two sides of the spectrum is bound to suffer. On a larger scale, the world opinion has yet to give its final verdict… One can only hope for a deft handling of the issues at hand whereby peace and harmony, instead of tension and confusion, emerge as milestones of political strategy at home and foreign policy abroad.
On April 16, 2017 Pakistan stated that a dossier on Kulbhushan Jhadav's involvement in espionage will be handed over to foreign envoys in Pakistan. The dossier will also be sent to the UN and other institutions. Sources said details about Indian interference in Pakistan, Jhadav's involvement in sabotage and subversive activities in Pakistan were added in the dossier. Talking to state-run media, Foreign Office spokesman Nafees Zakaria said India was involved in spreading terrorism in Pakistan. He said India was also involved in terror financing activities in the country. To a question, he said barbaric activities against innocent Kashmiris in the Indian-held Kashmir had been exposed. To another question regarding Col (r) Habib Zahir, he said the Nepalese government was cooperating with Pakistan in this matter.
India was looking to mount yet another diplomatic offensive to save Jadhav and the government was awaiting a response from Pakistan over its demand for a copy of the charge sheet against Jadhav as it mulled options to secure his release. The government was contemplating a move like the one it launched last year after the Uri attack to "isolate" Pakistan. As a first step, India blocked maritime security dialogue between the two countries. This was the first move by the Indian government to raise the stakes for Pakistan after the Jhadav sentencing as it suggested that the two countries could be returning to the situation which prevailed in the immediate aftermath of the Uri attack last year in which 19 Indian soldiers were killed. Pakistan had consistently maintained that the two governments need to start the comprehensive bilateral dialogue, as announced in December 2015, to resolve outstanding issues. The maritime talks, coupled with meetings mandated by Indus Waters Treaty, were a small beginning by both the countries to move on after the bitter exchanges over Uri. The Indian government was also likely to review its attempts in the past few months to encourage people to people contacts with Pakistan.
Are India and Pakistan heading towards possibly the nastiest crisis in South Asia since the Mumbai terrorist incident of 2008? By Barkha Dutt, in her article "Pakistan's move to execute alleged Indian 'spy' may be a ploy to sabotage the prime minister", The Washington Post, April 16, 2017 maintained that:
In any case, whether Jadhav is a spy is moot. What is beyond dispute is that the Pakistan Army's declaration of a death sentence for him via a clandestine court-martial breaks with all standard practice; it is almost an open invitation to escalation from India…. … "The timing and manner of announcement of the Jadhav decision indicates that it is either a bargaining chip to exchange someone in India's custody or is meant to deter the country's civilian prime minister from any new initiatives to mend fences with India," …. Like all seasoned practitioners of statecraft, he knows that Pakistan is unlikely to take things to a dangerous precipice with India over the arrest of a spy; the motive lies elsewhere. Another explanation: Pakistan wants to use Jadhav as leverage to counter the aggressive global push by Delhi to isolate Islamabad as the perpetrator of state-sponsored terrorism. But the Narendra Modi government has never gone by the conventional playbook on Pakistan. From dropping in to visit Nawaz Sharif on his birthday to surgical strikes across the line of control, the Indian prime minister has followed his own script of shock and awe on Pakistan, in both friendship and hostility. Pakistan's move on the tactical chessboard may prove to be a gambit gone wrong if India decides to play back in kind.
Indian-Pakistani relations weren't going well even before the Jhadav affair. India's dialogue process with Pakistan has been stalled since the attack on the Pathankot air force base in January 2016. Last month, India sent its officials to the meeting of the Permanent Indus Commission in Islamabad. During the meeting, World Bank officials had mooted that water resources secretaries could meet in Washington from April 10 -13 to find a resolution over the dispute mechanism. India, however, had conveyed its reluctance to accept those dates in March.
Indian interference in the affairs of Karachi wasn't just baseless Pakistani propaganda, it was a fact. Uzair Jan Baloch, the notorious dacoit of Karachi's Lyari, was arrested in January 2016 in Pakistan after a period of hiding outside the country. He will face a military court for "espionage activities, providing secret information regarding Army installations and officials to foreign agents (Iranian intelligence officers) which is a violation of the Official Secret Act 1923."
A symbol of the criminalization of Karachi politics, Baloch belongs to the family of Rehman Dakait, the underworld boss of Karachi who was politically embedded in the Muhajir-Sindhi conflict that played out between the Muttahida Qaumi Movement (MQM) and Pakistan Peoples Party (PPP). Uzair has confessed to an Iranian "connection" in the Baloch nationalist movement in restive Balochistan; hence implying an Indian "connection" as well. Lest one forgets, Iran has accused Pakistan of aiding Iranian Baloch who often target Tehran's soldiers. Abdolmalik Rigi, who was hanged in an Iranian jail in 2010, was educated on the sly in Saudi-funded Madrassa Banuria in Karachi before he joined the killer Jundallah with Al Qaeda in Pakistan and began attacking inside Iran.
The "Indian connection" finally reduced MQM to a shell of its former glory in Karachi. The PPP too has been weakened by the ongoing military operation in the metropolis against its extortionists. Pakistan sees an "Indian hand" in the uprising in its Balochistan province.
There was apprehension that the matter had to be calmly tackled otherwise it would blow up in to a new crisis between the two estranged seigneurs
Clearly, Pakistan was unable to move towards any dialogue with India on any issue, including spy wars. Meanwhile, Pakistan had decided in principle not to accept any pressure on the issue. Most probably the Jhadav affair would be settled with a deal of some sorts between India and Pakistan. Some concessions will be given by India in exchange of the spy being handing over to them in due time. It was just a matter of time when the trade took place. Pakistan did not want to escalate the already tense situation further. Despite the bravado, a deal would be made and Jhadav would be freed soon.
Pakistan PM's Saudi affair likely to backfire
Pakistan's relations with Saudi Arabia flourished during the previous government headed by Nawaz Sharif, primarily due to his personal business interests in the Kingdom and friendly association with members of the Saudi royal family. Despite the criticism at home, Sharif never missed an opportunity to eulogize the Saudi rulers and support their wrongs.
During Sharif's tenure as Prime Minister, while Pakistan's 'love affair' with Riyadh blossomed, relations with Tehran plummeted. When the ambitious gas pipeline project was shelved by the Sharif government in 2015 under the Saudi pressure, some experts couldn't resist the temptation of reading the obituary of Iran-Pakistan friendship. It seemed game over.
But the political transition in Islamabad this year rekindled hopes of a new foreign policy taking shape in Islamabad under the populist premier Imran Khan.
In his victory speech, Khan made it categorically clear that he would like to strengthen ties with allies in the Middle East, including Iran and Saudi Arabia. During his first meeting with the Iranian envoy to Islamabad, Khan reiterated his desire to bolster ties with Tehran and revive important projects that had been put on the backburner by the previous political dispensation, including the gas pipeline.
Experts termed it a "significant shift" in Pakistan's foreign policy as his predecessor was seen overtly inclined towards stronger Pakistan-Saudi relations than Pakistan-Iran relations. Writing in The New Arab, Dr. Fazzur Rahman Siddiqui, a fellow at Indian Council of World Affairs, said with the exit of Nawaz Sharif, Saudi Arabia had lost a reliable ally who never concealed his affection for the Gulf states in general, and Saudi Arabia in particular "for both personal and strategic reasons."
It was widely believed that Khan's approach will be different from Sharif and he will not yield to covert pressures from Washington or Riyadh. At least that is what appeared.
When Khan embarked on his first foreign trip to Saudi Arabia, keeping alive the tradition set by his predecessors, he sought to underscore that Riyadh will remain a priority for Pakistan's foreign policy. Pertinently, it was President Hasan Rouhani of Iran, not King Salman of Saudi Arabia, who first extended an invitation to him.
But the faith in his leadership or his vision for 'Naya Pakistan' (new Pakistan) was not yet dented. The massive army of his followers on Twitter ensured that the public opinion, or at least the opinion of netizens, was firmly in favor of his leadership and policies.
As the country's fiscal deficit inflated to 6.6 percent of gross domestic product (GDP) in the 2017-2018 financial year, Khan panicked. He boarded the plane to Riyadh again, this time to seek funds. To woo the Saudi rulers, Khan said Riyadh had "always stood with Pakistan in difficult times and the Pakistani government and its people highly acknowledge it."
Speculation had been put to rest. Khan was walking in the footsteps of his predecessor.
Following his second visit to Riyadh, Saudi regime announced $6 billion in financial support to Islamabad. It corresponded with the international outrage over the cold-blooded murder of Saudi journalist Jamal Khashoggi. Even as many world leaders boycotted a Saudi investment conference, the so-called 'Davos in the desert', over Khashoggi's death, Khan attended the event.
On asked why he attended the conference when many other world leaders had turned down the invitation, Khan said Pakistan was "desperate" for Saudi loans to shore up the flailing economy.
"Unless we get loans from friendly countries or the IMF, we actually won't have in another two or three months enough foreign exchange to service our debts or to pay for our imports. So we're desperate at the moment," he was quoted saying by the Middle East Eye.
Khan conceded that his immediate foreign policy priority was maintaining good relations with Saudi Arabia despite unprecedented outrage over Khashoggi's murder by Saudi officials or the outcry over Saudi's horrendous war crimes in Yemen.
Pakistan, which had previously maintained a neutral stance on Yemen war, might now be forced to support the Saudi onslaught there, some observers fear. If Khan can ignore a reprehensible crime like the killing of Khashoggi because of Saudi petrodollars, it can be expected that he will support the Saudi war crimes in Yemen also, although he has so far resisted doing that.
While Khan has adopted a strong and unwavering stance against the US, he seems to have succumbed to the temptation of being subservient to the Saudi Kingdom, for funds. That is where he risks losing the goodwill he has earned back in Pakistan and in the international community.
At a time when the world is saying 'no' to Saudi Arabia, Khan is part of a tiny minority that is going against the tide. This approach will only isolate Pakistan and it has isolated Riyadh and Washington.
Being subservient to Saudi interests also means that Khan will be forced to toe his predecessor's line on Iran. If that happens, Islamabad will again be forced to shelve the gas pipeline project, which is being described as critical to Pakistan's energy requirements.
Khan is walking a tightrope. Wisdom lies in taking informed decisions in the best interests of Pakistan keeping in view long-term goals. In the cricketing terminology, the cricketer-turned-prime minister could do well by playing the forward defensive shot rather than the mistimed stroke in the air.
First published in our partner MNA
Pakistan a peace loving nation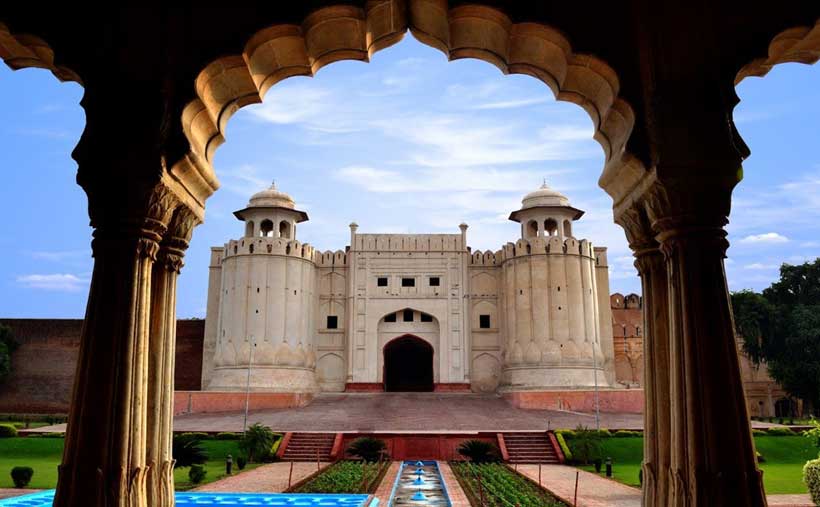 Muslims when meeting each other greet "Peace be upon you". Islam is the religion of Peace and Love, Islamophobia is the creation of a few minds only. There is no doubt that there exists few criminals in every society, every religion, and every country, but such exceptions, may not be used to blame the whole nation, religion or country. Since its independence Pakistan has been promoting peace and stability around the world. Pakistan's Peace-keeping missions have been playing important roles around the world to maintain peace in troubled areas. We are major contributor to Peace-Keeping Force and have been part of almost all of UN Peace-Missions, during the history of 7 decades. Pakistan is supportive of any efforts by any nation towards promotion or maintenance of peace.
Recently, UNGA's Disarmament Committee adopted Pakistan's resolutions with an overwhelming support, in New York on 9th November 2018. Three resolutions proposed by Pakistan were adopted by the UN General Assembly's First Committee with an overwhelming support. The whole world supported Pakistan's resolution while India was the only country to oppose them.
In fact, the resolutions highlight the importance of regional approaches to disarmament, which complement global disarmament efforts and stress the need to promote confidence building measures for enhancing regional and international peace and security. The resolution on conventional arms control was adopted by a large majority of 179 countries. India was the sole country to vote against the resolution.
Earlier, a big victory for Pakistan came, on November 1stwhen the Committee also adopted Pakistan's resolution on assuring non-nuclear weapon states against the use or threat of use of nuclear weapons by 122 votes. The First Committee of the UN General Assembly which meets annually deals with disarmament, global challenges, and threats to peace that affect the international community and is mandated to seek solutions to global security challenges by considering all disarmament and international security matters within the scope of the UN Charter. Pakistan's role in disarmament was admired and non-proliferation of uranium. We strongly condemn biological and chemical weapons and strictly adhere to UN decisions.
Pakistan is a responsible country and always exploring the opportunities of peace. Pakistan has always initiated the peace process with India and sincerely tried best to resolve all issues with India, including Jammu and Kashmir, by a peaceful dialogue. Pakistan respects UN, Respect UN mandate, Respect UN Charter, and wants others to do the same. It believes in diplomacy, and there is precedence that some of the more complicated issues around the world, has been resolved by diplomacy, then why not Pakistan-India issues be resolved by dialogue too.
We support the supremacy of UN and all nations must respect the UN. We always stand with the oppressed and raise voice for the victims. Our struggle for justice and righteousness is always admired. We keep on struggling for global peace and be part of any peace process around the world.
The Indian opposition to Pakistani resolution and persistent refusal to leave Kashmir has exposed the true Indian face. The recent International Amnesty report on Human Right violation in Kashmir was a big blow to India. Indian atrocities against its own minorities and lower caste Hindus is condemned widely. Indian opposition to the UN resolution on Palestine is also an example of India's international position.
It is time that serious notice is taken by the UN, International Community and all conscious individuals to stand up for International Peace, Justice and Human Rights.  We all should keep on struggling for a better world for our next generation. We should be united for "Peace, Stability and Prosperity" for humanity globally.
The Making of Modern Maldives: A Look at Maumoon Gayoom
Authors: Srimal Fernando and Pooja Singh
Former Maldivian President Maumoon Gayoom occupies an important place in Maldivian political history largely because he guided this equatorial island nation to unprecedented levels of economic growth and also through tough times when democracy was challenged. Gayoom has a national as well as international reputation that made his name familiar to the rest of the South Asian countries. It was after his return from Nigeria's Ahmadu Bello University as a lecturer, Gayoom commenced his political journey as a close aid of prime minister Ahmed Zaki in mid-70's and later as a cabinet minister under Ibrahim Nasir. Gayoom's leadership embarked on a more reformist approach in the first two terms during his presidency. He was able to take credit for the rise of the tourism sector and an increase in the fish productivity. In Male, as well as in the rest of the Maldivian islands, building of small fisheries harbors were accelerated under the rapid development programs initiated under his presidency. When one looks at the Maldivian foreign policy, Maumoon was credited as one of the key founders of the South Asian Association for Regional Cooperation (SAARC) in 1985. Hence, he raised global awareness on climate change on the international arena. In this context, especially the awareness on small island nations facing rise in sea water levels which affects the livelihood of the islanders was a key theme which brought international attention. On the development side, the Hulhulemale reclamation project and the upgrading of roads and other infrastructure initiatives that he implemented are highly credited for by the Maldivians. In fact, the people's president who visits the islands regularly was named as "A Man for All Islands" by the famous author in his book about Gayoom's biography.
Early in his administration, former president introduced socio-economic experiments in reawakening the islands. His administration accelerated the economic growth in the twenty Atolls from Northern Haa Atoll to Southern Seenu Atoll instilling a degree of optimism and enthusiasm among the Maldivians. Yet another economic achievement in the tourism sector was the increase of luxury resorts from two in 1978 to hundred by 2008. Gayoom's career is most relevant due to his performance and for changing the country's political system to a multi-party democratic system where the power is vested on the citizens.
Another milestone during his tenure was to expand the average income of Maldivians from US$ 377 in 1978 to US$3,654 in 2008. However, towards the end of his presidency, the first signs of irreconcilable difficulties with the Maldivian opposition led by Mohamed Nasheed, the leader of Maldivian Democratic Party (MDP) started emerging in 2000. The Maldivian pro-democracy movement started in Male in 2003 and then moved to other Islands. As a result, Maldives adopted a multi-party political system and in 2008. In the same year the presidential campaign came to a climax where in the second phase of the presidential elections, the confident president had felt a constant sense of uncertainty since most of the opposition presidential candidates supported Mohamed Nasheed, the leader of the Maldivian Democratic Party. Gayoom lost the election and Nasheed the opposition leader assumed presidency.  The courageous former president Gayoom transferred the presidential powers to the newly elected president smoothly.
In fact, the reformist former president Gayoom formed the Dhivehi Rayyithunge Party and later, he was one of the key founders of the Progressive Party of Maldives (PPM) where his half-brother, Yameen Abdul Gayoom shared powers within the party. Hence, Qasim Ibrahim, a former finance minister under Nasheed's government and also close confidant of president Gayoom led the Jumhooree Party (JP) which combined with PPM in 2013 presidential elections.
Unfortunately, in 2012 the overthrow of president Nasheed one of New Delhi's closest allies in South Asia shocked the diplomatic circles on both sides of Asia as well as in the west. It took more than five years for Gayoom's PPM party under the presidency of Yameen to return to power. However, due to widespread corruption and authoritative rules under Yameen's presidency, many of the opposition party members such as former Maldivian president Nasheed, Jumhooree Party leader Qasim Ibrahim and many other political leaders who opposed the undemocratic rule were prisoned through unlawful means.
During the darkest period of the Maldivian politics from 2017 to September 2018, the lone voice of the public opposition belonged to a few opposition leaders such as, Maumoon Abdul Gayoom, Ibrahim Mohamed Solih cannot be forgotten. In the same period, former president Gayoom, Nasheed and several opposition members created a united opposition to unseat president Yameen and his majority party rule through democratic non-violent means. One of the major reasons for this change by Gayoom in Yameen's leadership was the widespread corruption and the authoritative rule. Finally, president Yameen prisoned former president Gayoom and his son, Faris Maumoon. This was one of the main reasons where large number of Gayoom supporters broke away from PPM led by president Yameen. This reason influenced the 23rd September 2018 presidential elections where opposition common candidate Ibrahim Solih saw a massive victory margin against president Yameen.
One could argue that, Gayoom, the president who guided Maldives to economic prosperity was the same charismatic leader who guided the South Asian Island nation towards democratic maturity. Maumoon Gayoom has been the most unpredictable political influencer in the modern political making of Maldives.
*Pooja Singh, a scholar of Masters in Diplomacy, Law, Business at Jindal School of International Affairs, India.