The Latest on the FBI's Probe into Trump's Ties to Moscow
[yt_dropcap type="square" font="" size="14″ color="#000″ background="#fff" ] T [/yt_dropcap]he FBI is has corroborated, and is now using the dossier that details Donald Trump's ties to Russia. The dossier is a collection of memos gathered by intelligence operative Christopher Steele who spent 20 years spying for MI6 in Moscow.
The FBI is now using the dossier to surveil Carter Page, an early foreign-policy adviser to Trump's campaign who may have been acting all along as an agent of a foreign power.
The dossier, parts of which have been corroborated by the US intelligence community, alleges that Page was a liaison between the Trump campaign and Russian officials during the campaign. It also alleges that while in Moscow in July, Page and his associates were offered the brokerage of a 19% stake in Russia's state oil company in exchange for the lifting of US sanctions on Russia.
Page was brought onto the Trump campaign in the spring of 2016. He has denied the allegations against him, calling them an "illegal" form of "retribution" for a speech he gave at the New Economic School in Moscow in July, in which he slammed the US for a "hypocritical focus on ideas such as democratization, inequality, corruption, and regime change." That trip to Moscow raised new red flags at the FBI. The bureau sought and obtained the FISA order shortly after.
Page told Business Insider recently that he thought the FISA requests were "unjustified." But the government's application for the FISA order has been renewed more than once, and there were contacts Page had with Russian intelligence officials that he did not disclose, according to The Post.
The plot thickens as we speak. Trump's ties to Russia may soon surface and then it will be a new game altogether. Some so called Russian experts continue to deny the importance of those latest revelations. One wonder if that is due to the fact that they may well lead to the surfacing of Trump's ties to Russia and his financial and political deals with the same which go back thirty years. Then the experts will be duly surprised once again and find new denials, but the less naïve and more astute among journalists and investigators alike already suspect where this new game will eventually lead. It doesn't take much imagination and political expertise to figure it out.
Comey treated in Thuggish Mafia Style by the White House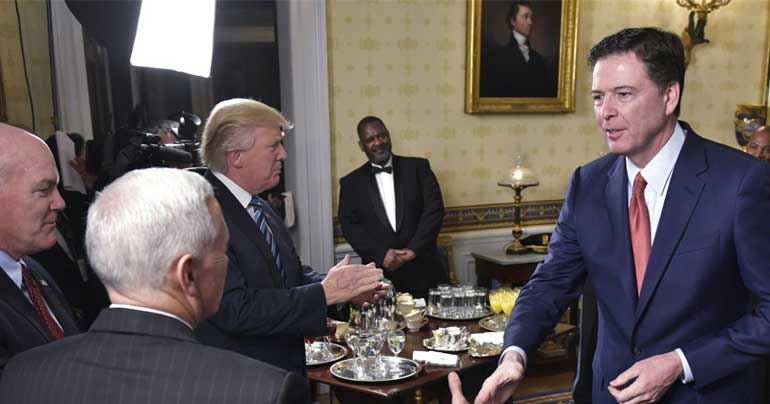 Former FBI Director James Comey is furious at the lack of respect the White House has showed him by the way he was fired, worthy of a Mafia operation, sources confirm.
Trump's Dumb Ideas for Economic Growth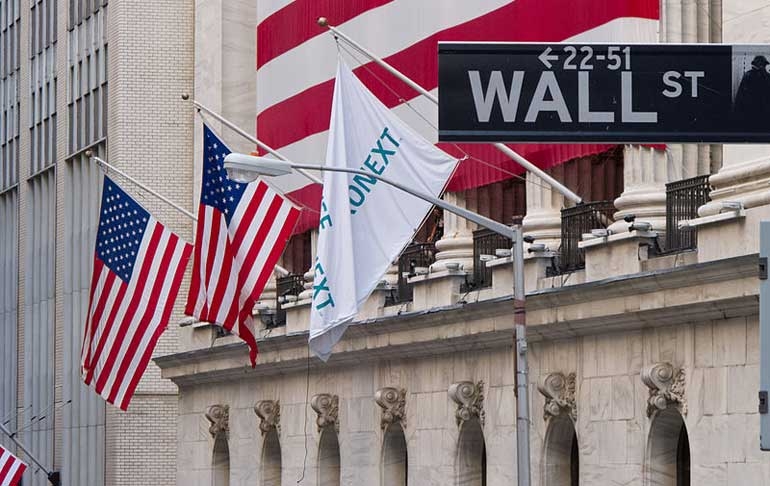 [yt_dropcap type="square" font="" size="14″ color="#000″ background="#fff" ] I [/yt_dropcap]f there's an economic idea that Donald Trump and his economic advisers continually reiterate it is that slashing taxes inevitably leads to economic growth. Let's see how true this idea is.
The Demeaning of the Office of the President
[yt_dropcap type="square" font="" size="14″ color="#000″ background="#fff" ] C [/yt_dropcap]NN has recetnly reported that President Trump's latest anti-media attacks "are beneath the dignity of the office of the President." In an interview with Time magazine, Trump insulted CNN's Chris Cuomo and Don Lemon and criticized MSNBC's Joe Scarborough. He also called CBS late-night host Stephen Colbert a "no-talent guy."