How ISIS Disseminates Propaganda over the Internet Despite Counter-Measures and How to Fight Back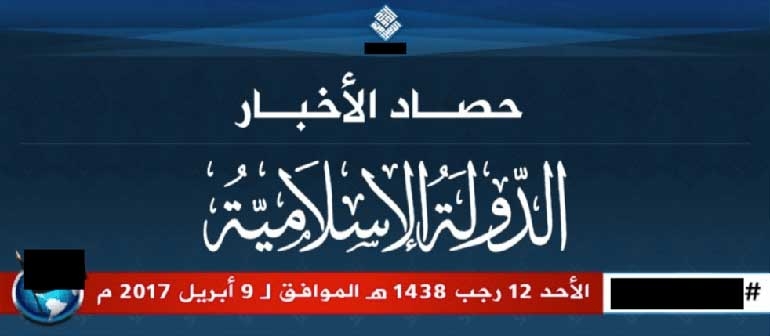 Authors: Lorand Bodo, M.A. & Anne Speckhard, Ph.D.
[yt_dropcap type="square" font="" size="14″ color="#000″ background="#fff" ] A [/yt_dropcap]s ISIS is rapidly losing its territory in Syria and Iraq they continue to win on the digital battlefield, maintaining a strong recruiting presence in the digital space[1]. As ISIS cadres inspire and even direct terrorist attacks on different continents, the West must realize that it is long past due to mount a strong and resolute digital battle against ISIS—to stop them radicalizing and guiding the world's terror plots from afar[2].
To fight terrorist propaganda on the Internet, social media companies, such as Twitter, Facebook and YouTube have all instituted take down policies[3] and teamed up with Microsoft to create a database of unique 'fingerprints' to automatically detect terrorist propaganda in the form of images and videos[4]. Additionally, Facebook has recently announced that it would develop Artificial Intelligence (AI) software to review content on their social network[5]. Likewise, Jigsaw—Google's technology incubator and think tank—came up with a clever approach by utilizing the so-called 'Redirect Method'[6]. That is, once certain keywords and phrases are typed into Google's search box, links appear that redirect the user to content that is deemed as effectively countering ISIS' propaganda[7]. Despite these efforts, however, ISIS still continues to successfully disseminate its propaganda on the internet.
A recent study did find a productivity drop of approximately 36 percent as in contrast to ISIS' productivity height in the summer of 2015,[8] yet intelligence professionals credit ISIS with five new recruiting videos a week and there was a bump in ISIS propaganda following the London attacks[9]. Likewise, in two recent studies ICSVE research fellows located over the space of only a few hours over 50 English and 70 Albanian speaking ISIS endorsing, spreading and following Facebook accounts.[10] YouTube also continues to host for months at a time numerous ISIS promoting testimonies and videos as documented by a researcher following ISIS propaganda on YouTube.[11] Likewise, as ISIS has found it more difficult to operate in the non-encrypted space they have learned to coax their followers into the encrypted spaces of Telegram, WhatsApp etc. where they are further lead down the terrorist trajectory—encouraged to travel or stay at home to mount terror attacks.
It's imperative to understand ISIS's current social media and Internet-based dissemination process before we can judge the effectiveness of existing counter measures. To do so, we conducted a small study on the dissemination of ISIS propaganda on the Surface Web – that is the proportion of the World Wide Web, which is indexed and thus searchable with standard search engines such as Google, Bing, or Yahoo etc.[12]
Based on our previous Facebook research, we used hashtags, keywords and phrases in English and Arabic known to identify ISIS followers, endorsers and distributers on social media. Once again we quickly identified several social media accounts, websites and forums hosting ISIS propaganda. Most interestingly, however, we found that all these sources link back to a single source—what we call the 'Daily Harvester'.
The 'Daily Harvester' is a person or group of people that collects official ISIS propaganda, creates and shares a 40 to 80 page 'daily briefing' containing everything from pictures to videos to news bulletins. These summaries intend to 'inform' ISIS supporters on a daily basis by providing a summary of yesterday's events, news and media releases. However, these daily briefings have also the potential to radicalize others as well as foster the existing belief system of already radicalized individuals.
In this case, the Daily Harvester is called Abu Abdellah Al-Ifriqi [أبو عبد الله الإفريقي][13] and even has created his own logo (see Figure 1). We assume that Abu Abddellah is an official ISIS representative.
Figure 1
We monitored Abu Abdellah for approximately one month (March 16 to April 16, 2017) to identify the key phases and tools he uses in the dissemination process (Fig.2).
Figure 2 (Created in Lucidchart)
Four distinct and consecutive phases emerged in observing his activities. First, the Daily Harvester monitors official ISIS media outlets, such as Amaq News Agency or Al-Hayat Media, for example. Second, he then collects published audios, documents, news, photos and videos and puts everything together into a single document. Third, he uploads the briefing onto only two websites – justpaste.it and addpost.it. These 'paste-websites' allow anyone to simply paste and publish content on the Surface Web by providing a unique link that can be shared. Finally, the harvester uses the generated link and shares it via social media platforms, forums and other websites to reach out to as many people as possible with a vast compendium of current ISIS propaganda.
Abu Abdellah is not the only Daily Harvester. Daily Harvesters are incredibly dangerous because they spread a huge quantity of ISIS propaganda at the click of a link, making it accessible to anyone. Put differently, anyone who knows how to use Google will be able to find these briefings and it's a simple matter using Google Translator to read and view them in ones own language. For this reason, we need to take action against these simultaneous compilers and distributors of ISIS materials. If we don't do that we will see repeats of what happened in London, Stockholm, Nice and Toronto, to name but just a few—as these attacks occurred as a result of Internet enticement into ISIS ranks and thinking.
There is no doubt that this will be an incredibly difficult task, however, based on our analysis, we recommend two strategies for the digital battlefield: First, we need to disrupt the dissemination process and second we need to counter their propaganda by pushing counter-narrative materials that will appeal to ISIS followers and endorsers into the digital spaces where they lurk and currently imbibe of ISIS poison.
Counter-narratives: Using emotionally evocative and strong counter-narrative materials, preferably that rely on ISIS insiders denouncing the group as ICSVE is producing in multiple languages—because we know that ISIS followers narrow their attention to listening only to ISIS insiders[14], we recommend using the same hashtags as used by the 'Harvester' to reach out to those who are looking for the daily briefings. Likewise, we recommend using justpaste.it and addpost.it to upload and publish counter-narratives as this would be appealing to those who regularly visit these websites to access the Harvester's briefings.
Disruptive measures: We recommend the development and use of an automated and artificial intelligence based detection software for social media platforms, in particular Twitter and Facebook. This searches, amongst others, for three things: First, hashtags used by the Daily Harvester and secondly, links provided, such as justpaste.it and addpost.it. Abu Abdullah, the Daily Harvester we studied for example, uses only these two websites. Lastly, we discovered social media that accounts on Twitter and Facebook that disseminated the link, were not permanent and in fact, changed on a daily basis. Therefore, as a final point, we recommend integrating the age of an account as an important indicator for potentially being a disseminator.
Disrupting the link between the website that hosts the content and potential 'customers' is more effective than trying to directly take down the Harvesters themselves or the hosting websites. That is due to several reasons: first, Daily Harvesters can be easily replaced. Second, daily briefings can be published on millions of other websites; hence, tackling websites would result in a cat and mouse game. Third, Facebook, Twitter, YouTube, etc. are popular social media platforms and there are little to no alternatives in terms of reaching out to millions of people, which also implies that ISIS will continue to covertly and cleverly attempt to exploit these platforms.
Additionally, fake 'daily briefings' could also be uploaded to these sites following the Daily Harvester's protocols with malware to enable law and intelligence forces to gather sensitive information on those who download the briefings.
ISIS is losing on the battlefield in Syria and Iraq, but is winning in the digital space – we need to adapt and fight back.
---
Reference for this Article: Lorand Bodo, M.A. & Anne Speckhard, Ph.D. (April 22, 2017) The Daily Harvester: How ISIS Disseminates Propaganda over the Internet Despite Counter-Measures and How to Fight Back. ICSVE Brief Reports. http://www.icsve.org/brief-reports/the-daily-harvester-how-isis-disseminates-propaganda-over-the-internet-despite-counter-measures-and-how-to-fight-back/
[1] McDowell-Smith, A., Speckhard, A., Yayla, A. S. (2017). Beating ISIS in the Digital Space. Focus Testing ISIS Defector Counter-Narratives with American College Students. Journal for Deradicalization, Spring 2017, No. 10, pp.50-76.
[2] Callimachi, R. (2017, Feb 4). Not 'Lone Wolves' After All: How ISIS Guides World's Terror Plots From Afar. Retrieved from https://www.nytimes.com/2017/02/04/world/asia/isis-messaging-app-terror-plot.html
[3] Twitter (2016, Aug 18). An update on our efforts to combat violent extremism. Retrieved from https://blog.twitter.com/2016/an-update-on-our-efforts-to-combat-violent-extremism
[4] Associated Press (2016, Dec 5). Facebook, Microsoft, Twitter and YouTube team up to fight terrorist propaganda. Retrieved from http://www.latimes.com/business/technology/la-fi-tn-internet-terrorism-20161205-story.html
[5] BBC (2017, Feb 16). Facebook algorithms 'will identify terrorists'. Retrieved from http://www.bbc.co.uk/news/technology-38992657
[6] Unknown Author (2017, Apr 17). The Redirect Method. Retrieved from https://redirectmethod.org/
[7] Greenberg, A. (2016, Jul 6). Google's Clever Plan to Stop Aspiring ISIS Recruits. Retrieved from https://www.wired.com/2016/09/googles-clever-plan-stop-aspiring-isis-recruits/
[8] Winter, C. (2017, Mar 23). ICSR Insight: The ISIS Propaganda Decline. Retrieved from http://icsr.info/2017/03/icsr-insight-isis-propaganda-decline/
[9] Speckhard personal communication from Belgian Intelligence/OCAM, March 17, 2017
[10] Speckhard, A., Bodo, L., and Shajkovci, A. (under review). Fighting ISIS on Facebook-Breaking the ISIS Brand Counter-Narratives Project; Speckhard, A., Fazliu, H., Bodo, L., and Shajkovci, A. (under review). Bringing Down the Digital Caliphate-Breaking the ISIS Brand Counter-Narratives Intervention with Albanian Speaking Facebook Accounts.
[11] Mehdi Zograib personal communication to Anne Speckhard, March 11, 2017.
[12] Weimann, G. (2016). Going Dark: Terrorism on the Dark Web, in: Studies in Conflict and Terrorism, Vol.39(3), pp.195-206.
[13] Thereafter referred to as 'he'
[14] http://www.icsve.org/research-reports/beating-isis-in-the-digital-space-focus-testing-isis-defector-counter-narrative-videos-with-american-college-students/
Cyber-attacks-Frequency a sign of Red Alert for India
The biggest target is in terms of transportations, nuclear power plants, Power system Operation Corporation Limited, V.O. Chidambaram Port Trust, Telangana State Load Dispatch Centre, logistic industries and research organisations which eventually can lead to destruction of the whole ecosystem. The confidentiality breach in the case of medical data leak as reported by a German cyber security firm –Greenbone Sustainable Resilience wherein Picture Archiving and Communication Servers were linked to public internet without any requisite protection is a point of concern. Then, there are certain individualistic attacks such as hacking email and financial crimes (banking), etc. In the last two years the attacks radar of focus has been defence, government accounts and the vaccine manufacturing companies.
Cyber Security – Individualistic awareness need of the hour
The target of the individual in a peculiar case which led to heinous crimes casted was due to opening of a document which was a bait to install Netwire- a malware. The bait was eventually delivered through a file and what prompted a person to open that link was a Drop box sent to him on his email was actually opening a Pandora Box of malicious command and control server. An emphasis to understand the technicality that Netwire stands for a malware which gives control of the infected system to an attacker. This in turn paves way for data stealing, logging keystrokes and compromise passwords. In the similar vein the Pegasus used the tactic to infiltrate the user's phones in 2019.
Cyber Security – Attacking Power Distribution Systems
The intrusions by Chinese hacker groups in October, 2020 as brought out by Recorded Future was done through Shadow Pad which opens a secret path from target system to command and control servers. And, the main target is sectors such as transportation, telecommunication and energy .And , there are different tags that are being used by the Chinese Espionage Industry such as APT41, Wicked Spider and Wicked Panda , etc.
The institutions backing legitimisation
The Institutions which are at working under the cyber security surveillance are the National Security Council and National Information Board headed by National Security Adviser helping in framing India's cyber security policy .Then, in 2014 there is the National Critical Information Infrastructure Protection Centre under the National Technical Research Organisation mandating the protection of critical information infrastructure. And, in 2015 the National Cyber Security Coordinator advises the Prime Minister on strategic cyber security issues. In the case of nodal entity , India's Computer Emergency Response Team (CERT-in) is playing a crucial role under the Ministry of Electronics and Information Technology(MEITY).But, there is a requirement of clarity in National Cyber Security Policy of 2013 and the needed updates desired in it respectively.
A cohesive approach – Data Protection and Privacy Importance
The Data privacy i.e. the personal data protection bill is an important imperative in which services of private actors can be bridged through a concerned law which is missing link in that sense. The point of Data localisation falls squarely within this dimension of Section 40 and 41 of the draft bill where in the Indian stakeholders have the capacity to build their own data centres .In this contextualisation there also a need to understand certain technicalities involved in terms of edge computing which in a way is enabling the data to be analysed, processed, and transferred at the edge of a network. An elaboration to this is the data is analysed locally, closer to where it is stored, in real-time without delay. The Edge computing distributes processing, storage, and applications across a wide range of devices and data centres which make it difficult for any single disruption to take down the network. Since more data is being processed on local devices rather than transmitting it back to a central data centre, edge computing also reduces the amount of data actually at risk at any one time. Whereas on the other hand, there is insistence on data localisation has paved the way for companies such as Google Pay to adhere to the policy and synchronise their working with the United Payments Interface (UPI).
What do you understand by Data Share?
In the recent case of WhatsApp privacy issue and drawing in parallel other organisation a similar platform such as Facebook and Google shared the data to the third party with a lopsided agreement and with continuance of the data trade business industry. In 1996 the internet was free so was perceived as carte blanche , a safe harbour falling under the Section 230 of the Communication Decency Act in the United States but with the evolution of the circumstances the laws in that specifications are also required to change in that respect. In relations to the Indian law under the Information Technology Act, 2000 under the Section 69 the Indian government has the powers to monitor and decrypt any information that's store in any computer resource but on certain conditions such as in regards to the sovereignty, defence and security of the country.
Cyber-attacks understanding on the International Forums
In terms of Lieber Code of Conduct of 1863 or be it Hague Convention of 1899 there is a need of updating the definitions and where in the cyber army falling under the categorisation of civilians , not possessing any of the warfare weapons cause the main weapon that they possess is a malware which is invisible but can have deep repercussions leading to destruction of that particular economy altogether .So, in recent evolving circumstances there is an undue importance to for the target country to respond with equal force and having a right to self-defence in this manner regardless of the attack being from a non-state actor from a third country and masquerading under the civilian garb .Henceforth , there a thorough understanding of the complex environment that one is dealing with , there is undue emphasis to change and respectively update with the current world.
Incidents of Uranium Theft in India: Depleting Nuclear Safety and International Silence
In yet another incident of the capture of nuclear-related materials from unauthorized persons in India has made headlines in the Indian media but largely ignored in the international media. On 4th June 2021, as reported in the Indian media, the authorities arrested seven people possessing approximately 6.4 kilograms of Uranium in the Eastern State of Jharkhand. This is the second time in less than a month where Indian authorities have captured such a gang in an attempt to sell uranium illegally. An incident of the same nature was reported just a few days ago in May 2021 where authorities apprehended unauthorized persons, who were trying to sell nearly 7 kilograms of natural uranium on the black market. Notably, Indian authorities themselves believe that these events might be linked to a "national gang involved in illegal uranium trade". This is a very serious issue because it means two things; first, that Indian local uranium reserves, radioactive nuclear materials, and facilities are not protected and are prone to black marketing. Secondly, this scenario has emerged because India is not adhering to international bindings of nuclear safety and security such as UN resolution 1540 and (Convention on Physical Protection on Nuclear Material) CPPNM under IAEA to secure its materials, reserves, and facilities. But, the most damaging aspect in this scenario is the discriminatory behavior of the international community, which is criminally silent on the violations of norms, practices, and regulations necessary for nuclear safety and security.
Though in both incidents, Uranium was in natural condition, which cannot be used for making bombs; however; it should be of great concern, as even in its natural state the Uranium can spread considerable radioactivity if used with conventional explosives. Moreover, Indian authorities themselves are considering that these activities could be linked with national gangs involved in the illegal supply of uranium. This raises the point that actually how much natural uranium is illegally sold in the black market by India. Since these are only incidents that are being reported in the Indian media, there might be many incidents that have never been reported. Also, this gang was captured from near the area where Indian Uranium mines of Jharkhand are allocated, the likelihood of access of non-state actors to these mines cannot be denied. These incidents are critical for international security and stability because such radioactive material when sold in black markets could be brought by the non-state and states aspiring for nuclearization. Unfortunately, in such a scenario all the efforts currently going on to stop the proliferation of nuclear weapons would be hampered. The recurring of these incidents reflect that India, despite being a member of CPPNM is not ensuring the protection of its nuclear materials from theft and sabotage by proper regulations, stringent mechanisms, and control. Other than CPPNM, India has also signed UN resolution 1540, which makes it mandatory for the states to ensure security regulations, mechanisms, equipment required for the security of Weapons of Mass Destruction (WMD) from the non-state actors. But, surprisingly, so far the UN or any other international organization has not taken notice of these recurring events. Rather, these mishaps by Indian authorities are shoved under the carpet. These incidents have been reportedly re-occurring in India, media reported these events in 2003, 2008, 2009, 2013, 2016, 2019, and now again in 2021.
Nuclear safety and security is a national matter of any state; however, against the backdrop of the potential damage, which these weapons can bring, they have become an international concern. Specifically, to an extent, where states are sometimes criticized, lauded, and sometimes rewarded for their behavior in this realm. In this regard, India appears as an exceptional case, where the formation of Nuclear Suppliers Group NSG to stop such events in the future has its roots in the Indian so-called peace nuclear explosion (PNE) in 1974. Ironically, a few years down the road, the same NSG gave a waiver to India for conducting nuclear export. Moreover, India was made part of many other regimes such as the Missile Technology Control Regime (MTCR), Australia Group, and Wassenaar Arrangement. Although, these decisions were carried out in lieu of geo-political realities, where the West regards India as a balancer against China but it gave a free hand to India. Even the US-based NTI Report on Nuclear Security Index gives India less score in nuclear safety and security regulations. At a time when many nuclear theft-related incidents have occurred in India in recent years, disgracefully, India still desires to become a member of NSG based on its so-called nuclear record.
To sum up the situation, the occurrence of back-to-back nuclear theft-related incidents has further exposed India's nuclear credentials and its non-adherence to international practices of nuclear safety and security. If legal bindings such as CPPNM and 1540 would not be implemented in the future by India, the South Asian stability, as well as the international security, would be undermined. Moreover, if the international non-proliferation continues to remain lenient towards states like India, the rest would likely regard the international non-proliferation mechanism not just as discriminatory but even as hoaxing. Many states might prefer to proliferate for their own interests, which would not serve the non-proliferation mechanism and regime. A very candid example is that today even after two years of the last NPT review conference, the next has not been conducted and chances are that it might not be conducted this year.
Uranium is being traded freely in the open market in India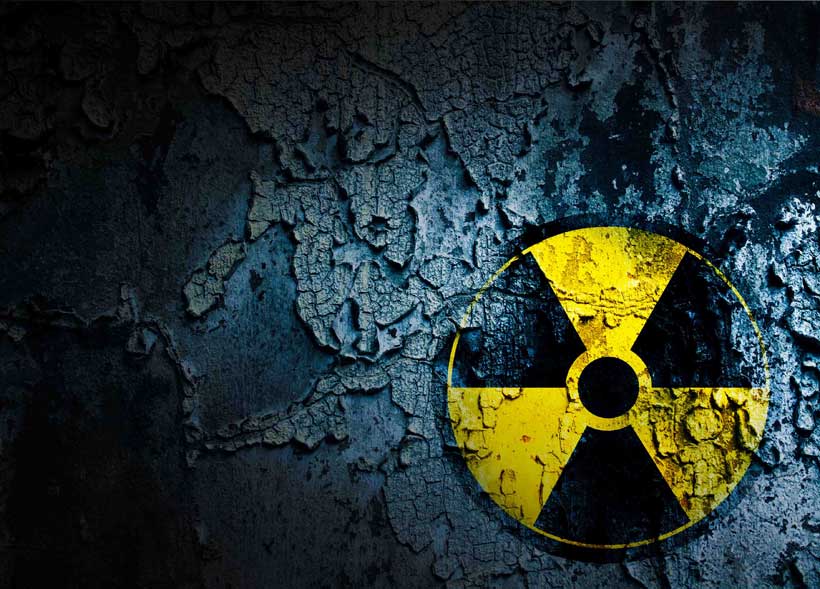 The Times of India has reported that a special police team arrested seven persons and recovered 6 Kgs of Uranium from them following raids at different parts of the city on Thursday. Bokaro SP Chandan Kumar Jha said, "We have seized the yellow substance and will send it to experts for tests. Uranium is a highly radioactive substance used at nuclear facilities."
Police said the accused, suspected of being part of a national gang involved in the illegal uranium trade, searched for customers and fixed its price at Rs 50 lakhs per kg. Notably, a kilogram of Uranium sells for around Rs 18 crores in the global market, sources said. For the first time, Uranium has been seized in this industrial town, but in other parts of India, similar cases were reported several times recently.
Those arrested have been identified as Bapi Da alias Bapi Da alias Bapi Chandra, Anil Singh, Deepak Kumar, Krishna Kant, Hare Ram Sharma, Mahavir Mahto, and Pankaj Mahto. They are residents of different parts of the district. Deepak and Bapi have a criminal history. It is illegal to possess Uranium without a license in India, and violation of the Atomic Energy Act, 1962, can attract stringent punishment.
Jha said police received information that some criminals are preparing to sell Uranium. A nine-member team headed by Chas DSP Mukesh Kumar and City DSP Kuldeep Kumar were involved in the raids. "It is still unclear how they got their hands on the radioactive metal. During interrogation, they mentioned West Bengal, Giridih, and a few other places. Seven mobile phones and a motorcycle were also seized from them," he said.
Notably, Jharkhand is among a few states in the country that has uranium mines. Uranium Corporation of India Limited (UCIL) also has a uranium processing plant at Jaduguda, about 150km from Bokaro city.
Sources said police are also investigating to ascertain whether the arrested accused have any links with a similar racket busted by Maharashtra Anti- Terror Squad (ATS) on May 5 after it nabbed two persons. A total of 7.1 kg of natural Uranium worth Rs 21.3 crore was seized from the duo identified as Jigar Jayesh Pandya (27) and Choudhary (31).
It is a severe failure of the Government that hazardous materials are accessible by common people. It is the state's responsibility, and the state must ensure the safety of the ordinary people. However, PM Modi has different priorities and over-engaged in non-issues. His focus to undermine minorities and the illegal occupation of Kashmir has made him over busy and left no time to safeguard the public interest. His extremist policies and brutalities against minorities are strongly condemned.
It is not the first time that Uranium has been traded like a regular commodity in the open market. It can be dangerous for India as well as the whole world. The law and order situation in India has deteriorated adversely, and criminals may avail this opportunity. The worst scenario will be if the RSS Hindu extremists got access to Uranium, then, definitely, the subcontinent is a one case. The fanatic RSS members are so vulnerable that they can go to any extent without considering the consequences.
Therefore it is appealed to the International community, the International Atomic Energy Agency (IAEA), and the UN to take serious notice and place preventive measures on the ground.
Being the next-door neighbor, Pakistan is under threat and has a responsibility to highlight such severe violations and may involve the international community to avoid similar cases in the future.
Pakistan on Friday, describing the reports of yet another incident of attempted illegal sale of Uranium in India as a "matter of deep concern," reiterated its call for the thorough investigation of such incidents and measures for strengthening the security of nuclear materials to prevent their diversion.
In a statement, FO Spokesman Zahid Hafeez Chaudhri said the similar incident in Maharashtra last month and other such reports in the past "are a matter of deep concern as they point to lax controls, poor regulatory and enforcement mechanisms, as well as the possible existence of a black market for nuclear materials inside India."
The UN Security Council Resolution 1540 and the IAEA Convention on the Physical Protection of Nuclear Material (CPPNM) make it binding on states to ensure stringent measures to prevent nuclear material from falling into the wrong hands, the statement noted.
"Pakistan reiterates its call for [a] thorough investigation of such incidents and measures for strengthening the security of nuclear materials to prevent their diversion," it added.
The press release said it was "equally important to ascertain the intent and ultimate use of the attempted uranium sale given its relevance to international peace and security as well as the sanctity of global non-proliferation regime."
Uranium is used in several areas, including nuclear explosives and medical techniques. The very fact that some people stole or illegally mined Uranium raises concerns about nuclear safety and security in India. It also indicates the possibility of a nuclear market existing in India that could be connected to international players.
Pakistan had voiced serious concern last month, too, after reports of the Maharashtra seizure emerged, pointing to gaps in state control mechanisms there.
"We have noted with serious concern the reports about the seizure of more than 7kg natural uranium from unauthorized persons in India," Chaudhri had said at the time."Security of nuclear materials should be the top priority for all countries," he added.
"There is a need for a thorough investigation of the matter as to how such sizeable quantity of uranium could become available outside any state control and identify the gaps which made this possible."