How ISIS Disseminates Propaganda over the Internet Despite Counter-Measures and How to Fight Back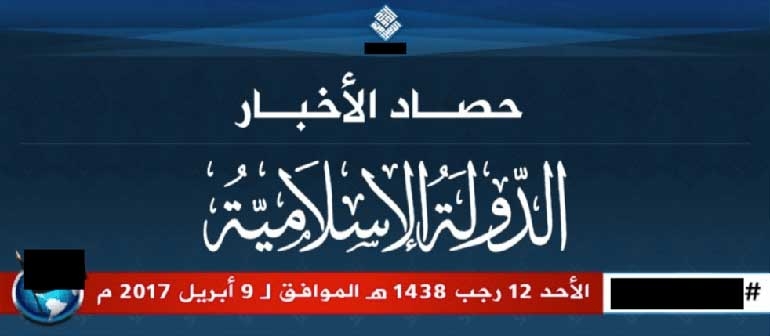 Authors: Lorand Bodo, M.A. & Anne Speckhard, Ph.D.
[yt_dropcap type="square" font="" size="14″ color="#000″ background="#fff" ] A [/yt_dropcap]s ISIS is rapidly losing its territory in Syria and Iraq they continue to win on the digital battlefield, maintaining a strong recruiting presence in the digital space[1]. As ISIS cadres inspire and even direct terrorist attacks on different continents, the West must realize that it is long past due to mount a strong and resolute digital battle against ISIS—to stop them radicalizing and guiding the world's terror plots from afar[2].
To fight terrorist propaganda on the Internet, social media companies, such as Twitter, Facebook and YouTube have all instituted take down policies[3] and teamed up with Microsoft to create a database of unique 'fingerprints' to automatically detect terrorist propaganda in the form of images and videos[4]. Additionally, Facebook has recently announced that it would develop Artificial Intelligence (AI) software to review content on their social network[5]. Likewise, Jigsaw—Google's technology incubator and think tank—came up with a clever approach by utilizing the so-called 'Redirect Method'[6]. That is, once certain keywords and phrases are typed into Google's search box, links appear that redirect the user to content that is deemed as effectively countering ISIS' propaganda[7]. Despite these efforts, however, ISIS still continues to successfully disseminate its propaganda on the internet.
A recent study did find a productivity drop of approximately 36 percent as in contrast to ISIS' productivity height in the summer of 2015,[8] yet intelligence professionals credit ISIS with five new recruiting videos a week and there was a bump in ISIS propaganda following the London attacks[9]. Likewise, in two recent studies ICSVE research fellows located over the space of only a few hours over 50 English and 70 Albanian speaking ISIS endorsing, spreading and following Facebook accounts.[10] YouTube also continues to host for months at a time numerous ISIS promoting testimonies and videos as documented by a researcher following ISIS propaganda on YouTube.[11] Likewise, as ISIS has found it more difficult to operate in the non-encrypted space they have learned to coax their followers into the encrypted spaces of Telegram, WhatsApp etc. where they are further lead down the terrorist trajectory—encouraged to travel or stay at home to mount terror attacks.
It's imperative to understand ISIS's current social media and Internet-based dissemination process before we can judge the effectiveness of existing counter measures. To do so, we conducted a small study on the dissemination of ISIS propaganda on the Surface Web – that is the proportion of the World Wide Web, which is indexed and thus searchable with standard search engines such as Google, Bing, or Yahoo etc.[12]
Based on our previous Facebook research, we used hashtags, keywords and phrases in English and Arabic known to identify ISIS followers, endorsers and distributers on social media. Once again we quickly identified several social media accounts, websites and forums hosting ISIS propaganda. Most interestingly, however, we found that all these sources link back to a single source—what we call the 'Daily Harvester'.
The 'Daily Harvester' is a person or group of people that collects official ISIS propaganda, creates and shares a 40 to 80 page 'daily briefing' containing everything from pictures to videos to news bulletins. These summaries intend to 'inform' ISIS supporters on a daily basis by providing a summary of yesterday's events, news and media releases. However, these daily briefings have also the potential to radicalize others as well as foster the existing belief system of already radicalized individuals.
In this case, the Daily Harvester is called Abu Abdellah Al-Ifriqi [أبو عبد الله الإفريقي][13] and even has created his own logo (see Figure 1). We assume that Abu Abddellah is an official ISIS representative.
Figure 1
We monitored Abu Abdellah for approximately one month (March 16 to April 16, 2017) to identify the key phases and tools he uses in the dissemination process (Fig.2).
Figure 2 (Created in Lucidchart)
Four distinct and consecutive phases emerged in observing his activities. First, the Daily Harvester monitors official ISIS media outlets, such as Amaq News Agency or Al-Hayat Media, for example. Second, he then collects published audios, documents, news, photos and videos and puts everything together into a single document. Third, he uploads the briefing onto only two websites – justpaste.it and addpost.it. These 'paste-websites' allow anyone to simply paste and publish content on the Surface Web by providing a unique link that can be shared. Finally, the harvester uses the generated link and shares it via social media platforms, forums and other websites to reach out to as many people as possible with a vast compendium of current ISIS propaganda.
Abu Abdellah is not the only Daily Harvester. Daily Harvesters are incredibly dangerous because they spread a huge quantity of ISIS propaganda at the click of a link, making it accessible to anyone. Put differently, anyone who knows how to use Google will be able to find these briefings and it's a simple matter using Google Translator to read and view them in ones own language. For this reason, we need to take action against these simultaneous compilers and distributors of ISIS materials. If we don't do that we will see repeats of what happened in London, Stockholm, Nice and Toronto, to name but just a few—as these attacks occurred as a result of Internet enticement into ISIS ranks and thinking.
There is no doubt that this will be an incredibly difficult task, however, based on our analysis, we recommend two strategies for the digital battlefield: First, we need to disrupt the dissemination process and second we need to counter their propaganda by pushing counter-narrative materials that will appeal to ISIS followers and endorsers into the digital spaces where they lurk and currently imbibe of ISIS poison.
Counter-narratives: Using emotionally evocative and strong counter-narrative materials, preferably that rely on ISIS insiders denouncing the group as ICSVE is producing in multiple languages—because we know that ISIS followers narrow their attention to listening only to ISIS insiders[14], we recommend using the same hashtags as used by the 'Harvester' to reach out to those who are looking for the daily briefings. Likewise, we recommend using justpaste.it and addpost.it to upload and publish counter-narratives as this would be appealing to those who regularly visit these websites to access the Harvester's briefings.
Disruptive measures: We recommend the development and use of an automated and artificial intelligence based detection software for social media platforms, in particular Twitter and Facebook. This searches, amongst others, for three things: First, hashtags used by the Daily Harvester and secondly, links provided, such as justpaste.it and addpost.it. Abu Abdullah, the Daily Harvester we studied for example, uses only these two websites. Lastly, we discovered social media that accounts on Twitter and Facebook that disseminated the link, were not permanent and in fact, changed on a daily basis. Therefore, as a final point, we recommend integrating the age of an account as an important indicator for potentially being a disseminator.
Disrupting the link between the website that hosts the content and potential 'customers' is more effective than trying to directly take down the Harvesters themselves or the hosting websites. That is due to several reasons: first, Daily Harvesters can be easily replaced. Second, daily briefings can be published on millions of other websites; hence, tackling websites would result in a cat and mouse game. Third, Facebook, Twitter, YouTube, etc. are popular social media platforms and there are little to no alternatives in terms of reaching out to millions of people, which also implies that ISIS will continue to covertly and cleverly attempt to exploit these platforms.
Additionally, fake 'daily briefings' could also be uploaded to these sites following the Daily Harvester's protocols with malware to enable law and intelligence forces to gather sensitive information on those who download the briefings.
ISIS is losing on the battlefield in Syria and Iraq, but is winning in the digital space – we need to adapt and fight back.
---
Reference for this Article: Lorand Bodo, M.A. & Anne Speckhard, Ph.D. (April 22, 2017) The Daily Harvester: How ISIS Disseminates Propaganda over the Internet Despite Counter-Measures and How to Fight Back. ICSVE Brief Reports. http://www.icsve.org/brief-reports/the-daily-harvester-how-isis-disseminates-propaganda-over-the-internet-despite-counter-measures-and-how-to-fight-back/
[1] McDowell-Smith, A., Speckhard, A., Yayla, A. S. (2017). Beating ISIS in the Digital Space. Focus Testing ISIS Defector Counter-Narratives with American College Students. Journal for Deradicalization, Spring 2017, No. 10, pp.50-76.
[2] Callimachi, R. (2017, Feb 4). Not 'Lone Wolves' After All: How ISIS Guides World's Terror Plots From Afar. Retrieved from https://www.nytimes.com/2017/02/04/world/asia/isis-messaging-app-terror-plot.html
[3] Twitter (2016, Aug 18). An update on our efforts to combat violent extremism. Retrieved from https://blog.twitter.com/2016/an-update-on-our-efforts-to-combat-violent-extremism
[4] Associated Press (2016, Dec 5). Facebook, Microsoft, Twitter and YouTube team up to fight terrorist propaganda. Retrieved from http://www.latimes.com/business/technology/la-fi-tn-internet-terrorism-20161205-story.html
[5] BBC (2017, Feb 16). Facebook algorithms 'will identify terrorists'. Retrieved from http://www.bbc.co.uk/news/technology-38992657
[6] Unknown Author (2017, Apr 17). The Redirect Method. Retrieved from https://redirectmethod.org/
[7] Greenberg, A. (2016, Jul 6). Google's Clever Plan to Stop Aspiring ISIS Recruits. Retrieved from https://www.wired.com/2016/09/googles-clever-plan-stop-aspiring-isis-recruits/
[8] Winter, C. (2017, Mar 23). ICSR Insight: The ISIS Propaganda Decline. Retrieved from http://icsr.info/2017/03/icsr-insight-isis-propaganda-decline/
[9] Speckhard personal communication from Belgian Intelligence/OCAM, March 17, 2017
[10] Speckhard, A., Bodo, L., and Shajkovci, A. (under review). Fighting ISIS on Facebook-Breaking the ISIS Brand Counter-Narratives Project; Speckhard, A., Fazliu, H., Bodo, L., and Shajkovci, A. (under review). Bringing Down the Digital Caliphate-Breaking the ISIS Brand Counter-Narratives Intervention with Albanian Speaking Facebook Accounts.
[11] Mehdi Zograib personal communication to Anne Speckhard, March 11, 2017.
[12] Weimann, G. (2016). Going Dark: Terrorism on the Dark Web, in: Studies in Conflict and Terrorism, Vol.39(3), pp.195-206.
[13] Thereafter referred to as 'he'
[14] http://www.icsve.org/research-reports/beating-isis-in-the-digital-space-focus-testing-isis-defector-counter-narrative-videos-with-american-college-students/
After a New Massacre, Charges That ISIS Is Operating With Assad and the Russians
Authors: Anne Speckhard, Ardian Shajkovci
On July 25 in the Syrian province of Sweida a massacre began in the early morning. Ten jihadists from the so-called Islamic State entered Sweida town. They wore the traditional baggy trousers and loose-fitting overgarments of Druze men, but beneath the clothes they had hidden explosive vests. Three detonated in the main vegetable market, then one of them accompanied the many injured to the hospital and set off his explosive charge there. The other six suicide bombers were overcome before they could detonate, according to senior officials in the Druze community.
At the same time, hundreds of ISIS fighters entered three nearby villages, moving house-by-house slitting throats and shooting to death men, women and children. Some reported that the killers left a witness from each family alive to tell their hideous story. In all, 273 Druze were killed and 220 injured, Druze officials told us.
They strongly suspect that the attack by ISIS was carried out in cooperation with the Russian-backed Syrian regime of Bashar al-Assad, and this is corroborated to some extent by ISIS prisoners we have interviewed who are being held by U.S.-allied Kurdish forces here in northern Syria.  The Druse politicians and officials came here to try to forge an alliance with like-minded Kurds for mutual self-protection, which is when they told us the details of the massacre.
News of the atrocity has been reported internationally, but the story behind it still is not well understood.
The Druze are one of the smaller minorities in Syria, perhaps three percent of the population. But their reputation as fighters in the wars of the Levant goes back centuries.  Altogether, they number about a million adherents of a monotheistic, Abrahamic faith mingling elements of Judaism, Christianity and Islam, but also beliefs in reincarnation. Long persecuted for their beliefs, they keep their scriptures secret.
Their lands and their strongholds traditionally have been in the mountains of Syria and Lebanon, although some Druze are in Jordan and a large contingent are in Israel. Many live outside the region as well, and fit easily into the secular West. (Amal Clooney, for instance, is from an influential Druze family in Lebanon.) In Syria, the hills east and south of Damascus officially are known as Jabal al-Druze, the Druze mountain, and the communities that live there are very close-knit.
To this day, Druze fighters are well represented in the militaries of Lebanon and Israel, and until recently of Syria as well. But when the Syrian uprising of 2011 turned violent, Druze leaders decided to stay neutral in the conflict. They called those serving in the Syrian army to desert and return home. Druze officials we spoke to, who did not want to be quoted by name, claim to have their own militia of 53,000 – reservists, military deserters and young men whom they have trained – ready to defend their Syrian heartland.
As the ISIS massacres in the Sweida region began just after dawn, mysteriously, telephone land lines and electricity in the area had been cut off. But the news spread by cell phone, and well-armed Druze men came out in droves to defend their population. "The big battle started around noon and lasted until 8 p.m," said one Druze official who joined the fight.
According to the Druze politicians we talked to, there were approximately 400 combatants from ISIS, or Daesh as they are called here, facing thousands of individually armed Druze who rose to fight — and who did not take prisoners.
"Currently 250 Daesh are dead," one Druze official told us. "There are no injured [ISIS fighters]. We killed them all and more are killed every day in ongoing skirmishes in which the Daesh attackers continue to come from the desert to attack. Every day we discover the bodies of injured Daesh who died trying to withdraw. Due to the rugged terrain, Daesh could not retrieve them with their four-wheel-drives. We have no interest to bury them."
Of 10 known ISIS captives taken during the fighting, three were hanged immediately.  Another was captured and hanged during skirmishes earlier this week. The Druze officials said that the Syrian authorities are demanding any surviving ISIS captives be turned over to them, but the Druze are refusing to do so.
The horror of the Sweida massacre in an area most considered safe—and in these last moments when ISIS rule in Syria appears to be all but over—was magnified when the Druze learned that some of their women and children had been taken captive by ISIS cadres. "Most of the Daesh attackers were killed," a Druze official told us. "The only escapees were those who were kidnapped in the first village: 29 women, teenagers and babies."
One 19-year-old student already has been beheaded by ISIS, which also quickly posted pictures of their Druze female captives and demanded that the Syrian regime stop attacking them and exchange ISIS prisoners held by the regime for these women and children.
In addition to the sensational pictures of the helpless women holding their hands above their heads in the desert, ISIS sent a video of one of their Druze captives, 35-year-old A Shalguinz, who delivered her baby in the desert.
"Daesh said they will make them sabaya [slaves] if the regime doesn't' give 100 prisoners to them and the regime refused," one of our interlocutors told us.
People in the Middle East constantly speculate about the machinations of their governments and political parties, and rumors are taken seriously since verifiable facts often are hard or impossible to come by. But the Assad regime and ISIS at this moment have a coincidence of interests that is hard to mistake.
Assad currently is readying his troops and Russian- and Iranian-backed allies to attack the jihadist militants in Idlib, and the Druze leaders we talked to feel that their people were directly punished for not agreeing to join the Syrians in that operation.
Replaying the events that occurred prior to the slaughter and kidnapping, one Druze leader points out that about a week before the massacre, "Three Russian military officers came to the region to meet the political representatives of our area. They were meeting to create the 5th army in the region, exclusively for that region, so that all the young Druze who fled the Syrian Army and the Druze reservists are invited back."
If the Druze have anything like as many as the 53,000 combatants they claim, obviously they could be hugely valuable to the regime's army. But that was not going to happen.
"We don't attack outside of our area. We only defend ourselves if necessary," said the same official. "They came and said, 'We'll make the 5th battalion to protect the area. They can join the combat against al Nusra [al Qaeda linked jihadists] in Idlib," he explained. "But the local representative answered them clearly, that they cannot join any Syrian Army to combat outside the mountain of the Druze, only defensive not offensive actions."
Assad's alleged complicity with ISIS is long, gruesome, and well documented. Recently he has had a policy of allowing armed militants to escape from cities in busses, ostensibly to reduce the risk of civilian casualties.
""It is known that Daesh militants in the suburbs of Damascus have been displaced to the east of Sweida in green buses by an agreement with the government: 1,400 Daesh were moved this way to the area east of Sweida and near the Tanf base of the Americans," one of our Druze sources told us.
The U.S. garrison at al-Tanf sits on the strategic Baghdad-Damascus highway, located in Syria on the Iraqi border and within miles of the Jordanian border. This outpost has served as a launching point since 2016 for counter-ISIS operations including training for Syrian opposition factions fighting ISIS, al-Nusra and other jihadists.
"Adding to that, 1,000 combatants of Daesh came in a discreet way from the Yarmouk area [a Palestinian refugee camp in Damascus] to join the local Daesh, estimated at 2,000 to 3,000 combatants," said one of the Druze officials who talked to us. "We know this by internal sources of the Syrian army. There are still some Druze of the army who leak this information to us." In these transfers, ISIS fighters "have the right to take their individual Kalashnikov and three magazines. According to the government all of them came armed this way as the Syrian government gave them this safe passage to move to our area."
"On the 24th of July most of the official checkpoints of the Syrian army around Sweida were withdrawn—all around the villages where the massacres occurred," this Druze official told us. "They hit at 7 a.m., but at night something else was happening. Where the villages are—facing the Daesh area—the Syrian army withdrew the local weapons from the local protection militias. No one knew why. They also withdrew their checkpoint in the area and cut the electricity and local phone service. The regime was a spectator to the massacre."
"We think there is complicity between Daesh and the regime," another of the Druze leaders said. "It's so obvious to us. The regime refused to send ambulances to assist the population. They cut the electricity as well and the local telephone service to make it difficult to communicate. They couldn't cut the mobiles."
One of the 10 captured ISIS attackers admits on an interrogation video shared by the Druze leaders that in the village massacres a man from the Syrian government guided them from house to house, knocking on the doors and calling the inhabitants by name so they would unwittingly open their doors to the ISIS attackers.
This is not the first time we have heard of such cynical and deadly complicity between the Assad regime and the ISIS terrorists it supposedly is fighting. We have interviewed, now, 91 men and women who defected from ISIS or were taken prisoner by the forces fighting it. They have told us that ISIS sold grain and oil to the Syrian government while in return they were supplied with electricity, and that the Syrians even sent in experts to help repair the oil facility in Deir ez Zour, a major city in southeast Syria, under ISIS protection. Early in the the revolution, Bashar al-Assad released al Qaeda operatives and other jihadists from his prison to make the case that he was fighting terrorists, not rebellious people hoping for democracy. One of those jihadists he released, known as Alabssi, was one of the ISIS leaders in the battle in Sweida.
In neighboring Iraq, ISIS has been declared militarily defeated since November 2017. President Donald Trump, in his state of the union speech in January this year, said, "I'm proud to report that the coalition to defeat ISIS has liberated very close to 100 percent of the territory just recently held by these killers in Iraq and in Syria." But on the ground, U.S.-led coalition forces say that in the area patrolled by Americans and their close allies, around 1,000 ISIS militants are still at large. And an estimated 9,000 ISIS militants are still roaming free in Syria and Iraq. And in both places heinous attacks continue to occur.
Where did the fighters come from who carried out the massacre in Sweida? Ten ISIS fighters were captured and hundreds killed. According to our sources 83 ID cards were recovered. Most were Chechens, Palestinians from the Syrian camps, and some Saudis. There was a Moroccan and a Turkman among them, a Russian and a Libyan, as well as some Iraqis. Supposedly the brother of Abu Bakr al-Baghdadi, the leader of ISIS, commanded the assault.
The Chechens who were slain were all wearing suicide vests—as usual, our source said. Those who attacked in the center of Sweida wore suicide vests, but so did the snipers using powerful rifles to shoot from distant rooftops. "That's where most our casualties came from," said one of the Druze officials. "It seems ISIS is alive and well despite international reports that they are defeated, or nearly defeated."
One of the officials will only speak to us anonymously out of concern the attack can be repeated. "If they kidnap one, they will kidnap more," he worries. Some 114 villages and small towns are around Sweida with half a million Druze living there.
The leaders of Druze mountain tell us that they are now also appealing to the international community to be protected by an international force, as the Kurdish area is protected by the Americans, and to assist them to bring back the kidnapped women to their families.
"To safeguard our community and to protect the diversity in the future of Syria, we need to create a crescent against aggressors," said one of the politicians. Running from north to south, including parts of Iraq, it would protect the Kurds, the Yazidis, Christians, and Druze. "The minorities are looking to the Coalition as the only credible force in the area," he said, adding, "The crescent strategically speaking would also cut the Iranians from access to the regime."
The world must decide whether or not to respond, but the record thus far does not hold out much hope.
Author's note: This piece first published at the Daily Beast
The armed conflict between ISIS and al Qaeda has reached its climax
How Central Asian jihadists kill each other in Syria?
Exactly one year ago, on July 10, 2017, the Islamic state citadel of Mosul city was liberated and, as a result, Iraqi Prime Minister Haider al-Abadi solemnly announced that the Caliphate in Iraq had finally and irrevocably fallen.More than three months later, on October 17, 2017, the Kurdish combat units of the Syrian Democratic Forces, with the support of the aviation of the international anti-terrorist coalition led by the United States, drove out the Islamic State from the Syrian city of Raqqa.
But, as the terrorist attacks carried out by the supporters of Abu Bakr al-Baghdadi in July 2018 in Syria, Iraq, Afghanistan, Pakistan and Canada showed, the Islamic state managed to regain its strength over the past year and further expanded the geography of its military operations. While victorious fanfares sounded, ISIS fighters successfully mastered the tactics of guerrilla warfare and deeply integrated into the Sunni population of the Middle East and Central Asia. Pinpoint terrorist strikes clearly indicate that the victory over the Islamic state is still far away and the jihadists are determined to take revenge. Today ISIS is conducting an intense offensive guerrilla war not only against Western countries and government regimes in the region but also against the Taliban and armed groups of alQaeda, who are its ideological rivals for leadership in the jihadist world.
In this brutal and intra-factional war between ISIS Islamist groups on the one hand, and al Qaeda and Taliban on the other hand, the jihadists of the Central Asia's five countries, called the "Stans", are actively participating.Islamists from the Fergana Valley, because of ideological confrontation, were divided into supporters of al-Baghdadi and Ayman al-Zawahiri and often commit terrorist acts against each other in Syria.
According to the Hayat Tahrir al Sham–affiliated information agency Ebaa, on July 9, 2018, an attack was carried out in Syria's city Idlib against the amir's house of the Central Asian terrorist group Katibat al Tawhid wal Jihad Abu Saloh. As a result of the attack, his wife and four-year-old son were killed. The Uzbek jihadists' leader himself was not injured. Security officer Hayat Tahrir al-Sham Anas al-Sheikh said that the house of Abu Saloh was attacked by an armed Khawarij (al Qaeda uses the term "Khawarij" as a synonym for 'extremist' to describe members of the ISIS), who was detained by the security forces of the city after hot pursuit.During the interrogation, a member of the Islamic state confessed to the crime. He was recruited by ISIS in Turkey. Later "Khawarij" was executed, Ebaa agency reported.
This is not the first victim among the Central Asian jihadists as a result of an armed confrontation between ISIS and al Qaeda. On April 27, 2017, during the evening prayer in the mosque of a Syrian city of Idlib, leader of the al Qaeda-backed Katibat Imam al Bukhari Sheikh Salahuddin was killed by an ISIS militant who was from Uzbekistan. The Islamic State distributed the following statement via Telegram messenger in this regard, "The emir of detachment of Katibat al-Imam Bukhari, Sheikh Salahuddin, was punished according to Sharia law for all the betrayals he committed."Two ISIS terrorists from Uzbekistan and Tajikistan who murdered the Sheikh Salahuddin were detained and executed.
Lately in the northwestern province of Idlib, which is the last stronghold of the Syrian armed opposition, terrorist attacks of ISIS militants on military and religious sites al Qaeda-backed Hayat Tahrir al-Sham sharply intensified.Lately in the northwestern province of Idlib, which is the last stronghold of the Syrian armed opposition, terrorist attacks of ISIS militants on military and religious sites of al Qaeda-backed Hayat Tahrir al-Sham sharply intensified.
Terrorist organizations from Central Asia such as Katibat al Tawhid wal Jihad, Katibat al-Imam Bukhari, as well as Uyghur groups from Chinese Xinjiang, the Turkestan Islamic Party and Katibat al-Ghuraba are located in Idlib.All of them were affiliated with al Qaeda and were fighting within the largest jihadist group Hayat Tahrir al-Sham. The Salafi-jihadi ideologues of the Hayat Tahrir al-Sham are making efforts to transform the Idlib province into an emirate ruled under Shariah.
According the Syrian Observatory for Human Rights, 229 jihadists of al Qaeda were assassinated by ISIS terrorist attacks. Of these, 153 fighters belong to Hayat Tahrir al-Sham, al Qaeda-linked jihadist group Ahrar al-Sham, Jaysh al-Izza, and other factions operating in Idlib. 25 jihadists of Uzbek, Uyghur and Caucasian nationalities have been assassinated in the same ways.
Caliphate rising from the ashes
On July 12, 2018, ISIS' media center Amaq issued the message with three images from an improvised explosive device attack in Idlib city. The target was Sheikh Anas Ayrout, the President of the Court of Appeal in Idlib, a longtime opposition figure and senior Sharia official who played a key role in the formation of the Syrian Salvation Government. Based on Shariah rule the Syrian Salvation Government is a civil authority formed in Idlib province in early November 2017 and backed by the rebel coalition Hayat Tahrir al-Sham.
A pinpoint attempt on such a high ranking religious and political figure indicates that the explosion was not accidental or chaotic.The al-Baghdadi militants have studied the possible routes of Sheikh Anas Ayrout and easily identified his car. They received from the Syrian Salvation Government information about when he would travel on this route.From this, it can be concluded that the Islamic state succeeded in introducing its agents into the military and religious structures of Hayat Tahrir al-Sham and created a complex network of underground cells throughout Syria, including the Idlib province.
On July 13, 2018, the Islamic State's propaganda machine released the information with several photos about the assassination of the Turkey-backed Sultan Murad Division rebel group's leader Abu Ahmed al-Sansawi in Idlib city.ISIS' photos clearly showed that the killing was a targeted assassination, during which the terrorists confidently pursued the car of al-Sansawi. This once again testifies that the underground ISIS network is organized at a high level, and they have mastered the tactics of guerrilla warfare.
The Media Center Amaq almost daily reports about Islamic state's successful armed attacks on the positions of the "enemies of Islam" Hayat Tahrir al-Sham in the province of Idlib.Indeed, the guerrilla attacks and terrorist acts of the supporters of al-Baghdadi not only complicated the life of al-Qaeda-backed jihadists in Idlib, but they also caused a more serious threat to the security and defense of the entire armed Syrian opposition, than a possible attack by the Assad army and Iranian proxy Shiite militias with the support of Russian aviation.
On July 25, 2018, ISIS gunmen committed the bloodiest attack in Syria's history in the southwestern Sweida province, killing 215 people and injuring 180 people.The sad reality is that the fighters of al Baghdadi survived the air strikes of the Western coalition and today continue to pour out streams of blood in Sham.They are trying to prove to the outside world and the entire Sunni jamaat that, despite the fall of Mosul and Raqqa, the military, human and organizational potential of the ISIS remains high.
Today, Hayat Tahrir al-Sham and the Central Asian Salafi-jihadi groups have to fight on three fronts: with the armed forces of the Assad regime, the Iranian controlled Shiite proxy units and ideological opponents of the Islamic state.If the war with the first two is outlined by a clear front line, then the fight against ISIS is conducted as an invisible guerrilla war.
Since 2017, Hayat Tahrir al-Sham regularly conducts a security campaign to identify ISIS clandestine cells and eliminate its agents in the province of Idlib.But it is very difficult to solve the problem of ensuring the security.To intimidate those who support the emir of the overthrown Caliphate al Baghdadi and those who sympathize with him, Hayat Tahrir al-Sham began to publicly execute the ISIS prisoners of war.
On July 14, Anas Sheikh, a security officer inIdlib, told Eba news agency that in the village of Sarmin,Hayat Tahrir al-Sham executed 8 ISIS members led by their commander Abu Barra Sahili. As evidence, the group's propagandists published a photo of executed terrorists.
On July 24, Eba agency reported that HTS militants destroyed a large cell of the Islamic state in the village of Jisr Shugur in the west of Idlib.As a result, the deputy amir of ISIS in Idlib Abu Said al-Shishani was captured and immediately executed. His photo was published on the Eba website.
Abu Said al-Shishani was the brother of ISIS military minister, Abu Omar al-Shishani (real name Tarkhan Batirashvili), a well-known Chechen terrorist and the closest military adviser to Abu Bakr al-Baghdadi.The US Treasury Department added Batirashvili to its list of "Specially Designated Global Terrorists", and the US government announced a reward up to $5 million for information leading to his capture in 2015.
A sacrifice of the pure Islam
It should be noted that according to the direction of al Qaeda leader Ayman al-Zawahiri,Hayat Tahrir al Sham and Central Asian jihadist groups avoided publicizing public executions of their enemies.But the difficult situation caused by the terrorist attacks of ISIS, apparently, forced the ideologists of al Qaeda to change the tactics of their propaganda.
In response, the jihadists of the Islamic state staged a wave of terror in the province of Idlib, as revenge for the murder of their members.They named their operation in honor of the murdered commander Abu Barra Sahili.Such a tradition was initiated by al Baghdadi himself.Earlier, ISIS carried out a military operation in honor of the lost military minister, Abu Omar al-Shishani, and in honor of the official spokesperson and senior leader of the Caliphate, Abu Mohammad al-Adnani.
The ideological rivalry and armed conflict between al Qaeda and ISIS for the leadership in the jihadist world has reached its peak.As is known, both terrorist groups are fighting for the purity of Islam.Both seek to establish Sharia laws, create an Islamic caliphate and to spread it around the world.ISIS ideologists consider the supporters of Hayat Tahrir al-Sham apostates and kaafirs (infidels).Al Qaeda described the supporters of the Islamic state as Khawarij (the early Islamic sect that was involved in the disruption of the unity of the Muslims and rebelled against the Khalifah).
From the analysis of ISIS activities over the last six months, it can be concluded that, firstly, the group leaders are trying to compensate for the loss of the Caliphate with abundant terrorist acts behind enemy lines and by expanding the geography of "the holy war." Secondly, the supporters of the Islamic state managed to create at an advanced level an expanded underground network among Sunni Muslims in Syria, Iraq, Afghanistan, Pakistan, Turkey, Yemen and Egypt. Thirdly, the publication of statements and press releases in the Amaq News Agency show that terrorist acts in different countries and regions are managed from a single ISIS center.
From a practical point of view, fighting between jihadists of the Islamic state and al Qaeda is beneficial to all countries that are fighting Islamist extremism and terrorism. A long and bloody confrontation will undoubtedly weaken the human, technical and financial potential of both Salafi-jihadi groups.
Total Catastrophe Demands Total Solution: Boko Haram and the Dilemma of Northeast Nigeria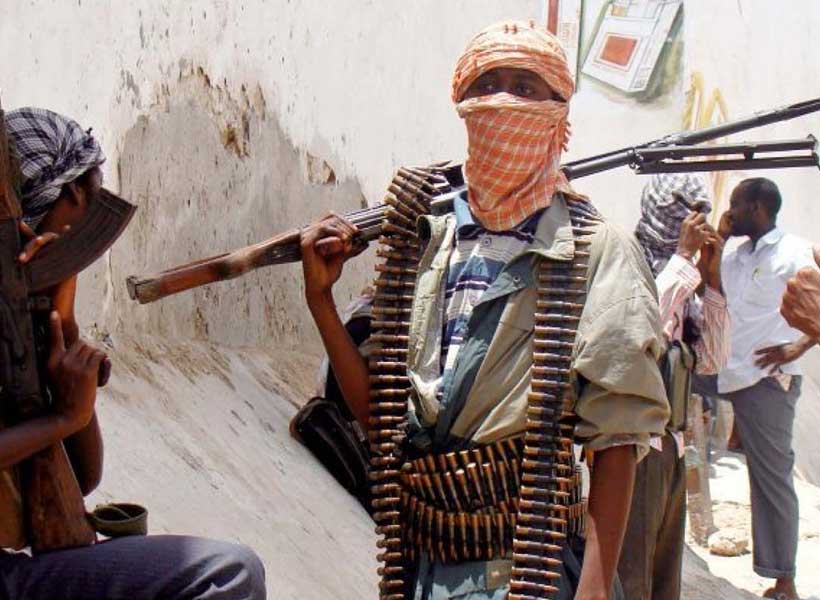 The Boko Haram insurgency, far from being over and ravaging Northeastern Nigeria, has affected both the physical and social environment and led to displacing many residents of the Northeast from their homes. The Boko Haram insurgency, which can be traced back to the year 2009, has resulted in a grave humanitarian crisis with so many internally displaced persons in dire need of global intervention and assistance from donor agencies and states. The insurgency since 2013 has led to the displacement of 2.4 million people, including women and children making up the highest percentage most affected by the conflict. Food insecurity remains a major concern to the international community, with 5.2 million people in need of life-saving food assistance, especially those who are in IDP camps. Also, there is a growing health challenge being experienced by internally displaced persons.  For instance, on 16 August 2017 a cholera outbreak was reported on the outskirts of Borno's capital, Maiduguri, and later on in Dikwa and Monguno as well. Within just two weeks there were 125 suspected/confirmed cases as well as eight suspected cholera-related deaths. These health challenges facing IDPs won't change in the foreseeable future due to the limited humanitarian aid from donor agencies. Thus, these entirely preventable diseases are becoming endemic throughout the northeast.
Also in August 2017 there were major attacks against civilians, including despicable suicide bombings inside of IDP camps. Over 10 suicide bombing attacks took place during the reported period in Borno alone. These attacks have understandably discouraged humanitarian agencies from deploying their aid workers to the theatre of the conflict. Considering the high risks posed by the Boko Haram insurgency, most aid workers are unwilling to work in the Northeast part of Nigeria entirely, which consequently means the fate of all the IDPs there, within camps and without, are at the mercy of Boko Haram.
In order to ensure that humanitarian actors can continue to address the most pressing needs, physical access must be improved in northeast Nigeria which will help reduce the dilemma confronting IDPs in the region. It was discovered that by August 2017 the lack of access in certain areas of northeast Nigeria prevented food security organizations from reaching over 337,000 affected persons. Furthermore, the unpredictable internal migration movements of IDPs continue to pose a grave challenge to humanitarian agencies' ability to respond in a timely and targeted manner. There is a collective agreement by all the non-Boko Haram northeast stakeholders that a return to normalcy and comprehensive resettlement of all IDPs across the region is the penultimate goal, second only to ensuring stable economic growth for the region's sustainable redevelopment as the ultimate fight against extremism. This collective agreement has led the federal government of President Muhammadu Buhari to intensify its efforts to bring normalcy to the region and resettlement of all IDPs by directly engaging selected Boko Haram-controlled areas. In the meantime, however, this engagement increases the instability (if also dynamism) of the IDP situation.
According to the UNHCR December 2016 Report, out of the estimated 176,000 Nigerians (a sub-set of the total 2.3 Million IDPs) who fled to neighboring countries (Cameroon, Chad, and Niger), only 17,000 have returned and under circumstances falling far short of international standards. In many of these cases, the returnees are being processed to join other IDPs in formal and informal camps. This above report shows a certain level of dynamism, as they indicate that the returns are beginning to happen spontaneously. For instance, 2016 governmental reports on return assessments indicated that an estimated total of 332,333 IDPs (47,476 IDP households) returned to northern Adamawa (Mubi North, Mubi South, Michika, Maiha, Hong and Gombi). IDPs in Yobe are also beginning to relocate to communities and camps close to their original communities and only Borno State currently has the slowest rates of IDP returns. This is on account of the intermittent progress being made by the Nigerian military to defeat Boko Haram and the fact that many IDPs indicated a strong willingness to return of their own accord to their home communities if safety and security was at least semi-guaranteed. However, the comprehensive and full resettlement and return of IDPs to their homes depends largely on the total defeat of Boko Haram insurgents. Despite progress by the Nigerian military, that total victory is far from achieved or guaranteed.
There is a dire need for infrastructural development in the region as the Boko Haram insurgency has resulted in the destruction of facilities and installations, especially healthcare and educational institutions throughout the northeast. This dearth of infrastructural development has generated immense concerns which led to the National Assembly putting forward a bill to begin engineering this essential development of the region. Most recently, there was the signing of the Northeast Development Commission Bill by President Buhari. This law provides for the establishment of the Northeast Development Commission (NEDC). How effective this will be in bringing meaningful development to the conflict-ravaged region depends largely on how much funding is diverted to it and how sincerely and honestly will the commission manage those funds?
Thus, the way forward to ensure lasting peace while overcoming the grave humanitarian crisis confronting the northeast part of Nigeria is for the federal government (through its military and executive branch) to intensify efforts and show a high level of commitment toward not only defeating Boko Haram insurgents but making the economic, social, and food security of all citizens there politically paramount. Humanitarian global actors should also increase their efforts by committing more personnel physically to the region, thus reinforcing the commitment of the Nigerian government.  Finally, the management of the Northeast Development Commission (NEDC) should be free of corruption and manipulation when rebuilding the northeast, in order to avoid the pitfalls that bedeviled an earlier commission with similar mandate, the Niger Delta Development Commission (NDDC). Until all parties involved, local and global, understand the holistic effort needed to not just overcome extremist elements but make Nigeria truly safe for all Nigerians, then the scourge of Boko Haram will continue.