Trump's Nasty Narcissism and Scapegoating
[yt_dropcap type="square" font="" size="14″ color="#000″ background="#fff" ] T [/yt_dropcap]here is little one can count on Donald Trump when it comes to coherence, but one can always count on one thing: he will avoid personal responsibility for anything that goes wrong and blame a chosen scapegoat. It's the way of all narcissists.
Lately, his chief strategist Steve Bannon seems to have been chosen for the role. Thus a few days ago has already done to Bannon what he has done to countless others. He gave a misleading account of his relationship with Bannon. He stated that "I like Steve, but you have to remember he was not involved in my campaign until very late, I had already beaten all the senators and all the governors, and I didn't know Steve. I'm my own strategist and it wasn't like I was going to change strategies because I was facing crooked Hillary."
That statement is inaccurate. He has known Bannon since 2011, has appeared nine times on Bannon's radio show. Only a few months ago he was casting Bannon as the political genius who could see the electoral potential in the Midwestern states; the one to whom he owes his victory. But one has to remember that with a narcissist, every brilliant idea is his and his exlusively, and every failure belongs to someone else, never to him, for he is a god.
We may see this weathervane behavior again soon. In the first place Trump has gone to great pains to distract from inquiries into his campaign ties to Russia's effort to subvert the 2016 election. But the story just won't go away. Not even the about-face on Putin from admiration to hostility lately has worked.
Also, an ominous trend has been developing: there is a discernible falloff in loyalist turnout within Republican bastions. One wonders if this is not buyers' remorse already. So Trump is nostalgic for the good old days of bashing Obama, and running against "crooked Hillary."
But as every Caligula and nasty narcissist well knows, at the end, despite the scapegoating he will find himself alone with his own unique record. He may try to blame Bannon for his presidency's chaos and incompetencies but it will be hard to make it stick, given that his political tenets are as malleable as his demonstrated crooked relationship with truth and honesty.
Comey treated in Thuggish Mafia Style by the White House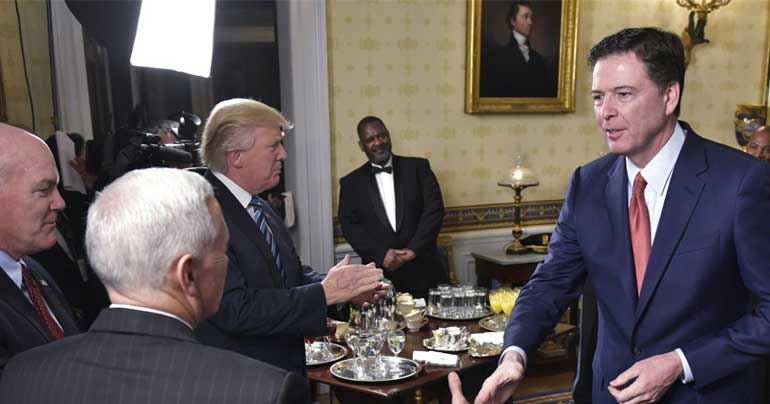 Former FBI Director James Comey is furious at the lack of respect the White House has showed him by the way he was fired, worthy of a Mafia operation, sources confirm.
Trump's Dumb Ideas for Economic Growth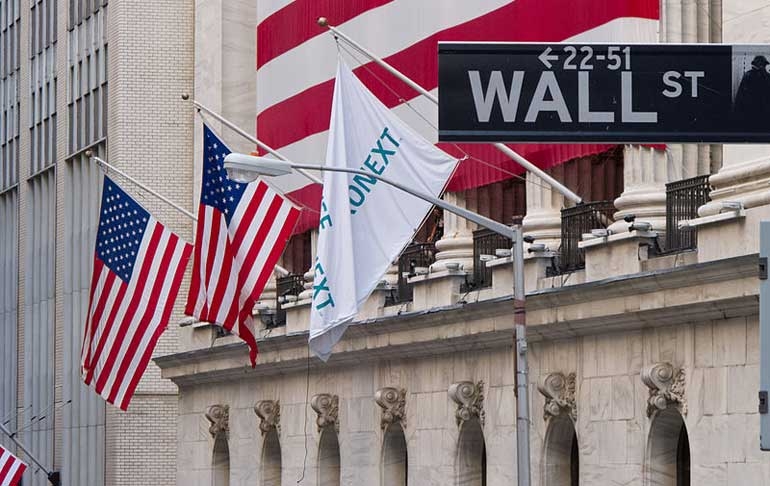 [yt_dropcap type="square" font="" size="14″ color="#000″ background="#fff" ] I [/yt_dropcap]f there's an economic idea that Donald Trump and his economic advisers continually reiterate it is that slashing taxes inevitably leads to economic growth. Let's see how true this idea is.
The Demeaning of the Office of the President
[yt_dropcap type="square" font="" size="14″ color="#000″ background="#fff" ] C [/yt_dropcap]NN has recetnly reported that President Trump's latest anti-media attacks "are beneath the dignity of the office of the President." In an interview with Time magazine, Trump insulted CNN's Chris Cuomo and Don Lemon and criticized MSNBC's Joe Scarborough. He also called CBS late-night host Stephen Colbert a "no-talent guy."