Spicer: Trump's Dutiful Pooper Scooper in Chief and Situation Ethics
[yt_dropcap type="square" font="" size="14″ color="#000″ background="#fff" ] I [/yt_dropcap]t has become rather obvious in the last couple of months that Sean Spicer's job as Press Secretary is to pick up after his boss, especially when, within a short week he announces various major shifts in policy.
Case in point, a few days ago he had to explain why Trump has shifted his views on NATO, now declared no longer obsolete, also, on the Export-Import Bank, on interest rates, on Chinese currency manipulation.
Spicer explained this incoherent malleability, largely based on opportunism and situation ethics, with some colorful metaphors, thus: "I think, respectfully, I think you can look at what you're referring to as a shift in a lot of ways, and by that I mean I saw a couple instances with respect to NATO being one of those shifts, and if you look at what's happened, it's those entities or individuals in some cases or issues evolving toward the president's position."
As the proverbial saying goes: "It's all as clear as mud." Or, if there is any interpretation possible out of such incoherence, it would probably be this: "the president is the truth and the way, which is eternal and universal and unmovable, while everything shifts around him, like the sun shining in all its splendor in the sky. That is to say, he is a god. Slightly deranged, a la Caligula, to be sure, but there it is for everybody to see, in all its tremendous splendor.
On the Export Import Bank Spicer had this to say: "Let me get back to you on the Ex-Im bank. It's a very complex issue and I would like to get back." That too is quite comprehensive and exhaustive.
To the issue of China's manipulation of currency and why the president no longer thinks it is doing so he had this to say: "It's a very, very complex issue and I'm gonna leave it to the president to specifically answer it." Another satisfactory answer. Is this a circus, or what?
And yet, it remains Spicer's job to explain the president's positions to the press and the public at large. He sounds more like the damage controller in charge, or as I have dubbed the whole motley crowd of the White House living in an alternate reality: the president's pooper scoopers.
All of the above was staged, mind you, after Spicer had previously made a misguided comparison between al-Assad and Adolf Hitler on chemical weapons. One begins to wonder if he is even capable of understanding the import of the questions posed to him, or is he an empty suit dressing an empty mind, not unlike that of his boss?
He does understand one thing very well, however: that he has to defend and never disagree with whatever his boss says is the truth, never mind the truth in its own right.
Comey treated in Thuggish Mafia Style by the White House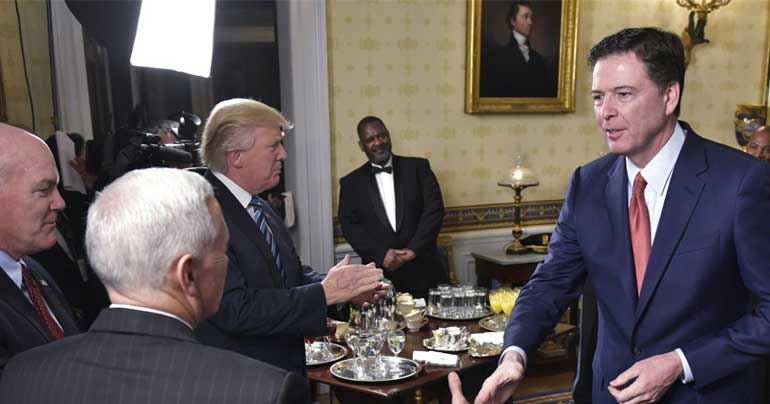 Former FBI Director James Comey is furious at the lack of respect the White House has showed him by the way he was fired, worthy of a Mafia operation, sources confirm.
Trump's Dumb Ideas for Economic Growth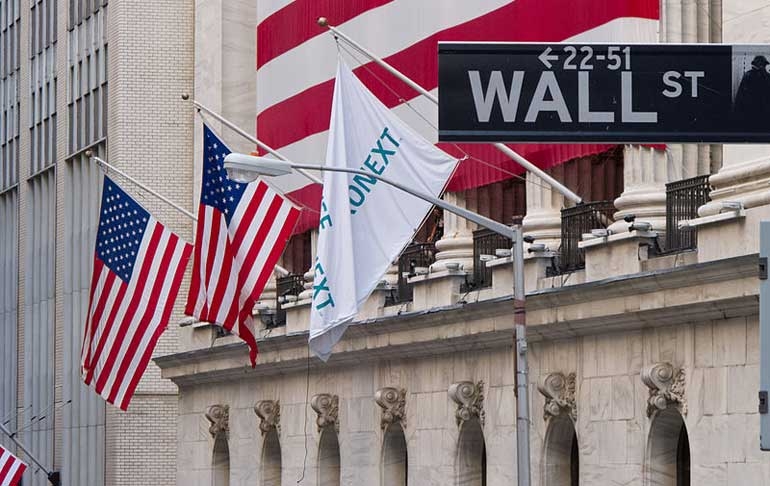 [yt_dropcap type="square" font="" size="14″ color="#000″ background="#fff" ] I [/yt_dropcap]f there's an economic idea that Donald Trump and his economic advisers continually reiterate it is that slashing taxes inevitably leads to economic growth. Let's see how true this idea is.
The Demeaning of the Office of the President
[yt_dropcap type="square" font="" size="14″ color="#000″ background="#fff" ] C [/yt_dropcap]NN has recetnly reported that President Trump's latest anti-media attacks "are beneath the dignity of the office of the President." In an interview with Time magazine, Trump insulted CNN's Chris Cuomo and Don Lemon and criticized MSNBC's Joe Scarborough. He also called CBS late-night host Stephen Colbert a "no-talent guy."