Sasikala and Dinakaran ousted from AIADMK
[yt_dropcap type="square" font="" size="14″ color="#000″ background="#fff" ] T [/yt_dropcap]he ruling AIADMK faction "Amma", now operating under jailed Sasikala's guidance seems to be keen to regain the party symbol somehow by bringing back the O Panneerselvam faction without effecting any basic changes in the party or government. More importantly, the Amma AIADMK Party and government would still be under the grip of Sasikala family and refuse to shed the Mannargudi clan links.
Reports suggest that the AIADMK ministers met and decided to oust Sasikala and Dinakaran from AIADMK with a view to accepting a major condition of former CM O. Panneer Selvam for real unity of the party founded by MGR and developed very carefully by Jayalalithaa. However, OPS has also demanded a judicial investigation into the death of Jayalalithaa.
Fragile merger move
There has been a move from both factions to reunite the party factions on a plan accordingly, O Panneerselvam to be the party's general secretary and E Palanisamy to remain CM. Top Ministers of the AIADMK (Amma) government called a late night press conference in Chennai on April 17. The ministers, divided in two camps, held meetings at the residents of Thangamani and Udumalai Radhakrishna.
The OPS camp has agreed for patch-up, "if their conditions are accepted". According to NDTV, E Palanisamy could remain as the chief minister, whereas, Panneerselvam could be awarded the post of AIADMK general secretary. The report further claims that the sudden decision was taken by AIADMK top brass considering the threat of arrest looming over the party's incumbent defacto leader TTV Dinakaran.
It was earlier reported in the media that former CM O. Pannerselvam had earlier expressed his desire to form a united AIADMK without conditions but today speaking to media at his home town Periakulam from where he has been elected to state assembly, that so long as Sasikala and family remain in the party there is no chance for genuine reunion of factions.
With ruthless action to remove O. Panneerselvam from the CM and treasurer posts, Sasikala is the root cause of all troubles the party is facing since the demise of Jayalalithaa.
On April 18, 2017, while addressing the media amid the rumours of a possible merger with the Sasikala faction, O Panneerselvam said that Jayalalithaa's legacy is the foremost. While addressing the media amid the rumours of a possible merger with the Sasikala faction, O Panneerselvam said that Jayalalithaa's legacy is the foremost for us and asked both the factions to unite. However, he mentioned that Sasikala's elevation as General Secretary still invalid according to Times Now and added that both Sasikala and her nephew TTV Dinakaran are involved in corrupt practices. "Dinakaran was not even member of the party till Amma's demise, elections for office-bearers of AIADMK was itself illegal," he was quoted saying by the news agency ANI.
OPS made it clear that his faction will not go in any kind of merger if their demands including removal of Sasikala as party chief, are not accepted. The OPS factions have asked a probe in Jayalalithaa's death and stand by it even as the talks of unification are going on between the two camps. OPS alleged that money was paid to the voters for the RK Nagar bypolls. "During the election campaigning in RK Nagar many malpractices were done, Rs. 4000 offered to voters. We have submitted all this to EC yesterday and asked to inquire into matter (election for AIADMK office-bearers after Jaya's demise)," he said.
OPS said that Sasikala has betrayed Amma's cause and was even sacked by Jayalalithaa along with Dinakaran and the party needs to be saved from dynastic politics. However, KA Sengottaiyan had said earlier that OPS faction didn't raise any question on Dinakaran or Sasikala. "There are no talks on the issue of TTV Dinakaran and Sasikala, nor did OPS faction raise any question on the same," Sengottaiyan said.
The AIADMK was split on February 7, 2016, when Panneerselvam lashed out against AIADMK supremo VK Sasikala, accusing her of usurping power against the will of late chief minister J Jayalalithaa. Subsequently, Panneerselvam was shown the door by party top brass.
The two warring camps of AIADMK recently fought over the the party symbol, which was eventually freezed by the Election Commission. Both the camps were compelled to use different symbols moving into the by-election for RK Nagar assembly segment, the seat which was represented by Jayalalithaa.
Earlier in the day, senior AIADMK leader M Thambidurai pitched for reconciliation between the two camps. "There was no split in AIADMK, but only dissidence. Things could be resolved if both the factions talk. We are ready for merger if OPS camp comes forward," he said.
The ruling AIADMK (Amma) prepared the ground for a possible truce with the rival AIADMK (Puratchi Thalaivi Amma) with a consultative meeting of Ministers held at the house of Electricity Minister P. Thangamani here, "welcoming" former Chief Minister O. Panneerselvam's (OPS) statement he was prepared for a rapprochement "if approached". Briefing journalists after over an hour-long meeting of Ministers, Finance Minister D. Jayakumar said, "We discussed only two things. The party has to be united and an affidavit to be filed before the Election Commission to retrieve the 'Two Leaves' symbol.
It not yet clear if speculation that Sasikala had resigned as party general secretary is true. Law Minister C.Ve. Shanmugam interjected and said, "it is a blatant lie". Jayakumar said he did not have any information about her resignation.
No blind merger
In a twist to the developments of the last 24 hours, the former Chief Minister, O. Panneerselvam, on April 18 Tuesday ruled out the merger of the two factions of the AIADMK if V.K. Sasikala remains in a united party. He demanded the ouster of her family, including T.T.V. Dhinakaran, from the AIADMK.
The AIADMK (Puratchi Thalaivi Amma) leader said, "MGR and Amma were always against family rule. So, we will not rest until the Sasikala family is thrown out of the AIADMK. Party should not be in the hands of a family." Earlier, sources in his camp said talks with the other camp would be only with conditions. "This talk of 'no conditions' is all bunkum," they added. Panneerselvam made it clear that he cannot go back on his core demand of a probe into the 'mysterious' death of the former Chief Minsiter, Jayalalithaa. "We will continue our demand for a CBI inquiry into the sudden demise of Jayalalithaa."
Team formed for talks with OPS camp: Sengottaiyan. "A team has been formed for talks with the O. Pannerselvam camp for a possible merger", says School Education Minister K.A. Sengottaiyan. He held discussions with AIADMK (Amma) deputy general secretary Dhinakaran at the latter's residence in Chennai.
Panneerselvam has expressed the confidence that the Sasikala faction leaders would approach him for merger talks. On speculations about the merger of the two AIADMK factions and that he was going to be made "general secretary," he said no one has approached him for it so far.
"If approached, we are ready to sit and talk and I have confidence that they [leaders] will come [for talks]," he told reporters at the airport.
MLAs meet on board INS Chennai
On board "INS Chennai", Finance Minister Jayakumar refused to attach any significance to an MLAs meeting. Earlier in the morning, responding to Chief Minister Edappadi Palanisami's call, legislators of the AIADMK AMMA assembled on board "INS Chennai" and "INS Sumedha" for a 'day at sea' event.
Late on Monday evening, as many as 26 Ministers met at Electricity Minister Thangamani's official residence on Greenways Road in Chennai.Another meeting was held at the bungalow of Housing Minister Udumalai Radhakrishnan, in which a few Ministers participated. Later, they joined the meeting at Mr. Thangamani's residence.
Welcoming Panneerselvam's "call" for unity, Jayakumar said the AIADMK lawmakers discussed ways to unite the party and get back the 'Two Leaves' symbol frozen by the Election Commission. Jayakumar denied rumours that Sasikala and Mr. Dhinakaran have resigned from the party. "This is like a sibling fight. We'll join hands soon", he said. All 128 AIADMK MLAs are staying united and favour a merger.
Deputy Speaker of the Lok Sabha M. Thambidurai left for New Delhi on Monday evening.Mr. Thambidurai may meet Election Commission officials regarding the tussle over the "Two Leaves" symbol. Chief Minister Edappadi K. Palaniswami and Thambidurai meet twice fuelling speculations. When Thambidurai spoke to media at the Secretariat, he too welcomed Panneerselvam's remarks. Going by the footage shown on television channels, women Ministers appeared to have stayed away from both the meetings. But the prominent absentee was Mr. Palanisami. Mr. Jayakumar, S.P. Velumani and C. Ve Shanmugam answered queries from journalists. The Ministers said they would discuss the possibility of merger with OPS camp after Mr. Dhinakaran comes back to Chennai.
The women ministers too joined the meeting at Mr. Thangamani's residence and thus began the second round of discussion. Close to midnight, the Ministers were seen leaving Mr. Thangamani's residence.
Dr. Lotay Tshering Premiership: A new beginning for India – Bhutan foreign relations
Authors: Srimal Fernando and Siksha Singh*
Bhutan is the only democratic constitutional monarchy in South Asian region holding tremendous Geopolitical importance for Asian giants, India and China. Recently the Himalayan nation held its third Parliamentary election. In Previous elections like of 2008, Jigme Thinley of Druk Phuensum Tshogpa (DPT) party won and in 2013 Tshering Togbay's People's Democratic Party (PDP) formed the government. The 2018 election results unseated Prime Minister Tshering Togbay and installed Dr. Lotay Tshering of Druk Nyamrup Tshogpa (DNT) by winning 30 seats in the National assembly out of the 47-seat elected lower house of Bhutan's Partliament.
The National council of Bhutan on the other hand has 20 seats out of which 5 seats are nominated by the King.  High youth unemployment, debt to the tune of 108.6% (World Bank), 114,000 postal votes and an extensive social media campaign were cited as the reasons for this anti-incumbency wave. Nevertheless the economic indicators were promising as the country's GDP grew at a robust rate of 8% in 2017 (World Bank).The sector which contributed to this growth story include Bhutanese Hydro power in which India is a major trading partner. Bhutan also has a distinguished honor of being the world's happiest nation according to Gross Happiness Index (GHI), the term 'gross national happiness' was first coined by the Fourth King Jigme Singye Wangchuck in the year 1972.
Dr. Lotay's party won a historic mandate on the grounds that it would ameliorate the inequality by focusing on regions outside the State Capital Thimphu. To implement these new vision plans, a ten member cabinet was administered the oath by the current Prime Minister.
Bhutan's bilateral relations with its neighboring countries like India have also faced some difficult times during this tenure. One of the key concerns that are challenging the bilateral relations between the two nations are Bhutan's is hydro-electricity sector which the DNT party was campaigning during the 2018 elections. However, under the new Bhutanese government, both countries can work closely in resolving the hydroelectric projects as it contributes a substantial proportion to government's revenues. A couple of months back, Bhutan also drew international media's attention concerning Doklam, a disputed territory between China and Bhutan, which also holds strategic significance for both India and China due to its proximity to India's borders. Bhutan got embroiled into this diplomatic crisis and subsequently the issue got resolved through diplomatic channels. India's neighborhood first foreign policy is the key to keeping this bilateral engagement on the right track.
The foreign policy of India should look beyond the existing neighborhood foreign policy paradigm. Firstly it should look into the geographic locality of Bhutan to be a buffer country. Secondly the economic and hydroelectricity deals should be in favor of both Bhutan's current government and people's aspirations. Thirdly the bilateral trade volume has to be doubled in the coming years and the foremost priority for policy makers should be to solidify this relation with further economic engagements like the hydro-power projects which will benefit both nations especially Bhutan.
*Siksha Singh, scholar of Masters in Diplomacy, Law, International Business at Jindal School of International Affairs, India
The Outcome of Imran Khan's visit to China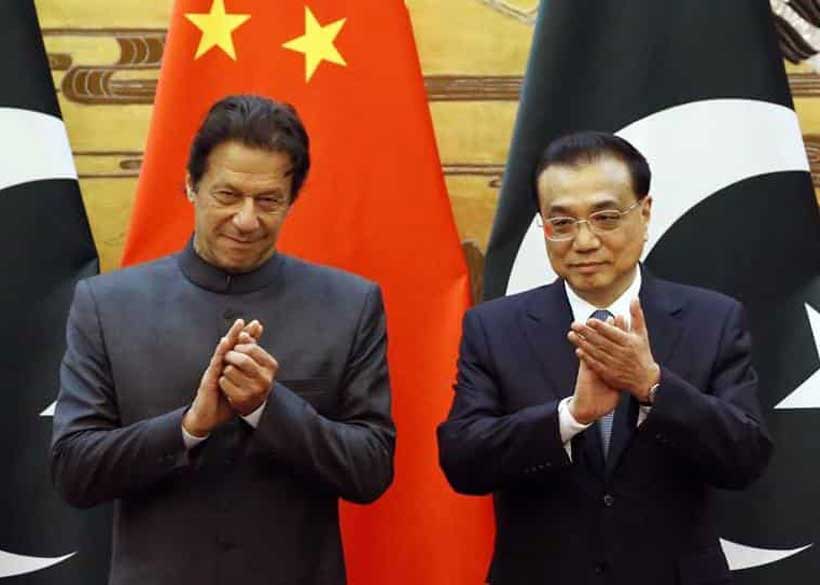 The immediate outcome of Prime Minister Imran Khan's visit to China from 2nd-5th November 2018 may be termed as a "Successful Visit". It is worth mentioning here that there was a lot of negative propaganda in the Pakistani and western media against Imran Khan, his political party PTI, CPEC & BRI. There existed a perception that Imran Khan was opposing President Xi Jinping's visit to Pakistan in 2014, which eventually got delayed till 2015. There were speculations that Imran Government may not honor the CPEC agreements or re-negotiate them. There was a massive propaganda regarding CPEC being a "Debt Trap". The Chinese mega initiative "BRI" was also under criticism.
Fortunately, all houses propagating negativism were disappointed when Imran Khan was greeted with open arms by the Chinese top leadership and was offered the highest protocols.  Prime Minister Imran Khan met President Xi Jinping, Vice President Wang Qishan, Premier Li Keqiang, Chairman Standing Committee NPC, Li Zhanshu, Senior Ministers, State Councilors, Senior Officials from Government and Corporate Sector.  He delivered a lecture in the Party Central School, a nursery for training and producing officers and leaders for the Government of China.  In addition to that almost 15 MoUs/Agreements were signed in various fields of cooperation between two nations.
PM Imran Khan has also attended the first ever held "China International Import Expo" (CIIE), as a guest of honor and delivered a keynote speech. He visited Pakistan-Pavilion along with President Xi and introduced him the Pakistani products on display. It is expected, immediately Pakistan can increase its exports to China by 1 billion US Dollars. This trend will grow in the following years and keep on increasing Pakistani exports to China year by year.
It was rated a very successful visit among diplomatic circles. It has provided an opportunity to understand each other and have face-to-face contact between the two leaderships. It has helped to cement the traditional ties between two brotherly neighbors. Regional emerging politics were discussed and a complete harmony was achieved on all outstanding issues. The visit has helped a great manner to understand BRI and CPEC. Comprehensive consensus was developed on the future unfolding of CPEC and the Social sector was also included in the CPEC projects.
PM Imran Khan has got a chance to learn more on Chinese experience to fight against Poverty and Corruption. This experience will be helpful for him to fight against Poverty and Corruption in Pakistan too.  Imran Khan has promised with the nations during his election campaign that he will fight against the curse of corruption and poverty, if the people of Pakistan elect him as Prime Minister of Pakistan. It is time for him to fulfill his promise with the nation.
In the media, there were speculations on economic cooperation, as Pakistan is passing through the worst economic crisis with a burden of 95 Billion US Dollars debt.  I think the negative and pessimistic minds fail to understand the nature of relations between China and Pakistan. We are "Iron Brothers" and stand with each other on all difficult moments in past and will stand firmly with each other in the future too, both understand each other's needs precisely. But it is not Chinese character to publicize a lot. Chinese wisdom lies in more work and less talk. We are very much satisfied with our cooperation with China on the Economic front too.
It is standard practice that after the high-level visits, it needs a lot of follow-up and mutual visits of all levels down the stream. A lot of work has to be done in the coming days. The respective ministries and departments will meet and discuss the specifics of all issues and formalize the decisions or guidelines agreed by the leadership of the two nations.
There is always a space for improvement in all visits and one must always keep on learning from previous experiences. Perfection is something which does not exist in this world. We hope, for the next such high-level visits, we need to do more homework, more preparation and have a better composition of delegation to make such visits more fruitful. As long as we understand China, understanding CPEC & BRI, and willing to take-off economically, China is always willing to assist Pakistan. It is important to mention here that, it is Pakistan, who has to work hard and stand on its own feet. China may teach us how to fish, not to eat fish only. Pakistan is a nation of 220 million and possesses all the potential to develop. China may be catalyst to speed us this process but ultimately it's Pakistan which has to work-hard.
NSG: A Catastrophic Megalomania
For past few months, international media was abuzz with news of intense nuclear diplomacy by India and Pakistan to build support for their respective cases for gaining Nuclear Suppliers Group (NSG) membership.
As both countries have applied for membership in the group that reinforces NPT's core objective of preventing proliferation of nuclear weapons. However, choosing India-only preferential approach or admitting both (India and Pakistan) on the basis of specifically developed non-proliferation criteria is the biggest dilemma NSG is double squeezed with.
South Asian security dynamics and the NSG membership are closely inter-linked as the group was founded in direct response to India's diversion of nuclear material from peaceful program to conduct nuclear test in 1974. So the formation of NSG was the result of Indian violation of peaceful use of nuclear material.
Nonetheless, NSG as a regime sacrificed its non-proliferation principle in fulfilling the commercial and geo-political interests by giving preferential treatment to a few member states. Also by granting an unprecedented and country-specific exemption to India has led the door open to have nuclear cooperation with NSG since 2008.
It is well established that NSG exemption was driven by U.S. interests to build India as a regional counter-weight to China. The peculiar strategy of using India as a counterweight policy of U.S. is in total disregards of how this NSG exemption would impact the regional stability in South Asia. This exemption to India also affected the credibility of NSG, to work as an effective non-proliferation institution.
The miserable and shambolic NSG exemption to India without compensating NSG's standards has weakened NSG along with the broader nuclear non-proliferation regime. Interestingly, dominant non-proliferation experts have argued against bending rules in favour of India. With all this, numbers of key U.S. officials have also warned against the renewed arms race in South Asia in response to this preferential treatment being awarded to India. All it shows is that this exemption is not universally popular; there remains a great deal of unease with the India-specific approach.
The NSG race does not portend well for the whole Asian region. India's presence in the NSG would cast a cloud over peace and stability in the entire Asia-Pacific region keeping in mind the scale of the power and ambitions. The group has to comprehend the motivations of India in quest of membership and assess whether they conform to its non-proliferation objectives.
For example, a meeting was held between counterparts from both sides (NSG and India).  Views regarding transfers related to sensitive nuclear technologies such as Enrichment and reprocessing (ENR) was discussed. Interestingly, Indian officials warned that the "Proposed restrictions on transfer of sensitive nuclear items are a 'derogation', 'rollback' of U.S. commitments". Officials from Indian side claimed that they won 'clean waiver' in 2008 from the cartels restrictive export rules, with full access to such technologies. Whereas, as per the revision of 2011 NSG guidelines, ENR transfers are not permissible to non-NPT states. It proves that the basic aspiration in getting the membership is to become a global power.
There is no doubt that India's continuous rise to great and global power status is only aided by the United States (U.S.) to keep the global strategic balance in Washington's favor. What kind of power is India today? Since it lacks serious extra regional power projection capabilities, does not decisively dominate its own region, and is not a system shaping power in either economic or military balance terms. But it is dependent on the blessings of what U.S. has been given them to rise as a great power.
Non-proliferation regimes has to get their strategy right as it seems that NSG and U.S. is playing: "UP, down, up, down, round and round the merry-go-round — on and on it grinds". But it could be time to think about the things that may have to be changed around.