The French Elections and the Much-Need Change in Relations with Africa (That Won't Come)
On February 14th and March 21st, the two front-runners in the French national election to be held in late April and early May of this year, Emmanuel Macron and Marine Le Pen (who currently poll at 24 and 19 percent respectively according to Le Point polls) paid visits to Algeria and Chad.
As Francois Hollande, the incumbent President of France, is not running this year, it may well be the case that the next President of France was hosted by one of these countries. But in their visits, they both signalled and then rapidly undermined promises of change to the current relationship between their country and the continent, especially its Francophone parts – a change that is long overdue. Essentially, both candidates proved just how much they do not understand the gross imbalance and asymmetry in the relationship, in which Africa is essentially a pawn, pacified by aid and a heavy military presence, while itself doling out resources and continued fealty.
France has a long history of unequal relations with the African continent; a set of relations which have a fascinating durability, considering their unfairness. From the onset of colonialism in Africa, France was there, carrying away bulky parts of the continent, including the island of Madagascar, as well as huge chunks of Central and West Africa. Reluctant to let go of its colonies on the continent, France was the last of the European powers to grant independence to an African possession – thus Djibouti managed to wrest its independence in 1977 (a whole year after Steve Jobs and Steve Wozniak established Apple). The republic's relations with Africa are usually referred to as "Francafrique," a loaded term which describes the complicated, informal web of relationships Paris has maintained with its former African colonies and its support, sometimes in the form of military backing for politicians who favour French business interests – previous recipients of French favour include Jean-Bédel Bokassa of the Central African Republic (and for a while Emperor when he was crowned in Napoleon-style ceremony in 1976), the exceedingly unpopular Blaise Compaoré of Burkina Faso who was overthrown in 2014 and Alassane Ouattara, the current President of Cote d'Ivoire whose political opponent, former president Laurent Gbagbo, after arrest by French forces, is currently under International Criminal Court prosecution – and to this day, French boots are on African soil, the latest estimate placing them at well over 10,000 in countries that include Djibouti in the east, Mauritania in the north, the Central African Republic and the Democratic Republic of the Congo to the south, as well as Burkina Faso, Mali, and Niger in the west of the continent. Nowadays, these military campaigns are largely undertaken in former French colonies under the official reason of protecting national interests or to combat jihadist militancy and secure the stability of southern Europe.
"The [French] far right continues to promote the idea that if there are problems in France, it's because of the foreigners, especially Africans," a spokesperson for Chad's opposition party, Laring Baou, said of Marine Le Pen who made a visit to his country last month. "I remember her father's words: 'I like Africans — but only in Africa'." In her visit that included a meeting with President Idriss Deby, Front National party candidate Madame Le Pen pledged to break with the decades-old "Francafrique" and abolish the CFA franc currency policy that binds France and its former colonies on the continent. "I've come to condemn the policy of Francafrique that they've carried out. I have come to say I will break with this policy," she said. This is of course nothing new. Former President Nicolas Sarkozy and incumbent Francois Hollande had also vowed to end the Francafrique policy, but both kept France deeply involved in African politics and security matters.
Her statements the following day to the Chadian National Assembly were already proof that she intended to continue this time-honoured and presidential habit of not keeping her word. Madame Le Pen, whose party is known for its nationalistic views and has been labelled by mainstream media as Islamophobic and xenophobic, categorically stated that if she won the election she would maintain her country's military presence in the country as well as increase France's aid to the continent from the current 0.37% of France's national GDP to 0.7%; promising to hand it over more directly to the governments of Africa rather than through the EU or the United Nations, which is the current French practice. It's questionable whether this kind of increase would actually take place if she won (France has its own internal citizens in need of this aid, who would probably receive first priority), but even if it did, the implication would essentially mean the continuation of the Franafrique policy which she had decried only a day before – and its being more bilateral, as she promised, would mean a more direct line of dependency from the capitals of Africa to Paris. Furthermore, she stated that she would continue the highly criticised and inefficient practice of handing the donations over to the government as opposed to civil society. A break in the policy of Francafrique as we have known it and a redesign of the relationship with France would require a rollback of the military presence and dealing with terrorism in more civic procedures such as poverty-alleviation through upward mobility (in fact, a recent study by the Institute of Security Studies on Chadian jihadi young men found that many join such groups due to lack of opportunity costs for doing so, and not because of an attraction to fundamentalism; see: https://issafrica.org/research/policy-brief/malis-young-jihadists-fuelled-by-faith-or-circumstance?), less conditional and politicised aid, and a relaxation of France's and the EU's subsidies on agriculture which have had a crowding-out effect on African agricultural producers who must also pay heavy tariffs and abide by quotas as a result of the common tariff. Though Eurosceptic (and in any case not likely to do anything to curb EU quotas and tariffs if she takes France out of the EU as she has promised) there is little reason to believe that as an adherent to an ill-defined "economic patriotism", she would adhere a set of policies which would cut back France's own agricultural sector to the benefit of African producers. And so aid and troops, which is what she has promised more of, would only mean more of the same; which is not what the relationship needs.
The other key candidate, current front-runner Emmanuel Macron, does not offer much hope either. If Marine Le Pen offers only a slight modification to the relationship, Monsieur Macron offers little else. As an adherent of the EU as it is, in which he intends to keep France should he win, his victory would mean the retention of the CFA franc (the currency used by 14 states on the continent) and its ties to the euro at a fixed exchange rate – with the peg guaranteed by the French Treasury. The EU's own assessment of the currency, whose acronym had once stood for Colonies françaises d'Afrique ("French colonies of Africa"), noted that "benefits from economic integration within each of the two monetary unions of the CFA franc zone, and even more so between them, remained remarkably low." Macron, however, has been silent on this question – but I suppose it is rendered mute and the answer needs no uttering. He does not seem to offer revision on other aspects of the relationship either, despite initial glimmers of hope that he would.
In a TV interview during his Algiers visit, the independent candidate said French actions in Algeria, which became independent in 1962 following a brutal eight-year war of independence which is estimated by the Algerian government to have cost about 1.5 million lives, were "genuinely barbaric, and constitute a part of our past that we have to confront by apologising." He later on went to state that France's actions there amounted to "crimes against humanity"; a statement which was greeted by some as a first step in France's coming to grips with its colonial past. (In fact, Algerian political parties, and Algerians in general, have long denounced the refusal of the French authorities to recognise and apologize for the crimes committed by colonial France in Algeria.) But, to his great discredit, he later apologised following heat that the statement generated, including from fellow candidates. Republican candidate and current third-runner on the polls Francois Fillon, who served as France's Prime Minister between 2007 and 2012, denounced what he termed "this hatred of our history, this perpetual repentance that is unworthy of a candidate for the presidency of the republic." And Wallerand de Saint-Just, an official in Le Pen's party, accused Macron of "shooting France in the back," while Gerald Darmanin, an ally of ex-president Nicolas Sarkozy, tweeted the following: "Shame on Emmanuel Macron for insulting France while abroad."
France has plenty of museums, but to this day the country does not have a single one dedicated to its colonial past. This is telling, and perhaps protest against Monsieur Macron should have been expected among the politicians (while president, Jacques Chirac once tried to make schools teach of colonialism having been positive for the Maghreb region), as well as the general population, of whom some 100 people took to the streets, shouting "Macron, treason!" Before winning the presidency himself, President Francois Hollande suggested it was time to turn the page on France's Algerian colonial history, but he stopped short of offering the formal apology many in Algeria still want to hear because of the likely uproar it would have given rise to. By the way, France's definition of "crimes against humanity", which has been in its law since 2001, includes slavery, which was practiced under French rule in the French West Indies, Saint-Domingue, and Martinique amongst others.
It is clear, then, that among the front-runners, and within French society in general, very few are prepared to peel their blindness to that country's past in the continent; a notion which can only mean that none among them are ready to be serious and appreciative of the present situation and therefore of the need for a mature revisit of the relations. For that reason, it is apparent that change in France's problematic relations with Africa will have to come from developments in individual Francophone African countries than from the reform debate in Paris.
Germany and its Neo-imperial quest
In January 2021, eight months ago, when rumours about the possibility of appointment of Christian Schmidt as the High Representative in Bosnia occurred for the first time, I published the text under the title 'Has Germany Lost Its NATO Compass?'. In this text I announced that Schmidt was appointed to help Dragan Čović, the leader of the Croatian HDZ party, to disrupt the constitutional structure of Bosnia-Herzegovina and create precoditions for secession of the Serb- and Croatian-held territories in Bosnia and the country's final dissolution. I can hardly add anything new to it, except for the fact that Schmidt's recent statements at the conference of Deutsche Atlantische Gesellschaft have fully confirmed my claims that his role in Bosnia is to act as Čović's ally in the latter's attempts to carve up the Bosnian Constitution.
Schmidt is a person with a heavy burden, the burden of a man who has continuously been promoting Croatian interests, for which the Croatian state decorated him with the medal of "Ante Starčević", which, in his own words, he "proudly wears" and shares with several Croatian convicted war criminals who participated in the 1992-1995 aggression on Bosnia, whom Schmidt obviously perceives as his ideological brethren. The question is, then, why Germany appointed him as the High Representative in Bosnia?
Germany's policy towards Bosnia, exercised mostly through the institutions of the European Union, has continuously been based on the concept of Bosnia's ethnic partition. The phrases that we can occassionaly hear from the EU, on inviolability of state boundaries in the Balkans, is just a rhetoric adapted to the demands by the United States to keep these boundaries intact. So far, these boundaries have remained intact mainly due to the US efforts to preserve them. However, from the notorious Lisbon Conference in February 1992 to the present day, the European Union has always officially stood behind the idea that Bosnia-Herzegovina should be partitioned along ethnic lines. At the Lisbon Conference, Lord Carrington and Jose Cutileiro, the official representatives of the then European Community, which has in the meantime been rebranded as the European Union, drew the maps with lines of ethnic partition of Bosnia-Herzegovina, along which the ethnic cleansing was committed, with 100.000 killed and 1,000.000 expelled, so as to make its territory compatible with their maps. Neither Germany nor the European Union have ever distanced themselves from the idea they promoted and imposed at the Lisbon Conference as 'the only possible solution' for Bosnia, despite the grave consequences that followed. Nor has this idea ever stopped being a must within their foreign policy circles, as it has recently been demonstrated by the so-called Janša Non-Paper, launched a couple of months ago, which also advocates the final partition and dissolution of Bosnia-Herzegovina. Such a plan is probably a product of the powerful right-wing circles in the European institutions, such as Schmidt's CSU, rather than a homework of Janez Janša, the current Prime Minister of Slovenia, whose party is a part of these circles, albeit a minor one. To be sure, Germany is not the original author of the idea of Bosnia's partition, this author is Great Britain, which launched it directly through Lord Carrington at the Lisbon Conference. Yet, Germany has never shown a will to distance itself from this idea, nor has it done the European Union. Moreover, the appointment of Schmidt, as a member of those political circles which promote ethnic partition as the only solution for multiethnic countries, testifies to the fact that Germany has decided to fully apply this idea and act as its chief promoter.
In this process, the neighbouring countries, Serbia and Croatia, with their extreme nationalist policies, can only act as the EU's proxies, in charge for the physical implemenation of Bosnia's pre-meditated disappearance. All the crimes that Serbia and Croatia committed on the Bosnian soil – from the military aggression, over war crimes, ethnic cleansing and genocide, up to the 30 year-long efforts to undermine Bosnia's sovereignty and territorial integrity – have always had a direct approval and absolute support of the leading EU countries. During the war and in its aftermath, Great Britain and France were the leaders of the initiatives to impose ethnic partition on the citizens of Bosnia-Herzegovina, and now Germany has taken up their role. In such a context, the increasing aggressiveness of Serbia and Croatia can only be interpreted as a consequence of the EU's intention to finish with Bosnia for good, and Schmidt has arrived to Bosnia to facilitate that process. Therefore, it is high time for the citizens of Bosnia-Herzegovina to abandon any ilussions about the true intentions of the European Union and reject its Trojan Horse in the form of the current High Representative.
Should there be an age limit to be President?
The presidential elections in Bulgaria are nearing in November 2021 and I would like to run for President of Bulgaria, but the issue is the age limit.
To run for President in Bulgaria a candidate needs to be at least 40 years old and I am 37. I am not the first to raise the question: should there be an age limit to run for President, and generally for office, and isn't an age limit actually age discrimination?
Under the international human rights law standard, putting an age limit is allowed in the context of political participation under the right to vote and the right to run to be elected. Human Rights Committee General Comment No.25 interpreting the International Covenant on Civil and Political Rights states that an age limit has to be based on objective and reasonable criteria, adding that it is reasonable to have a higher age requirement for certain offices. As it stands, the law says that having an age limit for president is not age discrimination, but is 40 actually a reasonable cut-off? National legislations can change. We need to lower the age limit and rethink what's a reasonable age for President, and not do away with all age limits.
We have seen strong leaders emerge as heads of state and government who are below 40 years of age. Sanna Marin, Prime Minister of Finland, became Prime Minister at 34. Sebastrian Kurz, the Prime Minister of Austria, was elected at 31. Jacinda Ardern, Prime Minister of New Zealand, assumed her position at 37. So perhaps it is time to rethink age limits for the highest offices.
The US has plenty of examples where elected Senators and Congressmen actually beat the age limit and made it despite the convention. The age limit for Senator in the US is 30 years old. Rush Holt was elected to the US Senate at 29. In South Carolina, two State Senators were elected at 24 years old and they were seated anyways. The age limit for US president is 35 years old.
In Argentina, the age cut-off is 30. In India, it is 35. In Pakistan, it is 45 years old. In Turkey, it is 40 years old. Iceland says 35 years old. In France, it is 18.
Generally, democracies set lower age limits. More conservative countries set the age limit higher in line with stereotypes rather than any real world evidence that a 45 year-old or 55 year-old person would be more effective and better suited to the job. Liberal countries tend to set lower age limits.
40 years old to be a President of Bulgaria seems to be an arbitrary line drawn. And while it is legal to have some age limits, 40 years old seems to be last century. Changing the age limit for president of Bulgaria could be a task for the next Bulgarian Parliament for which Bulgarians will also vote on the same date as they vote for President.
Without roots, no future. Germans and Russians – Decoupling ideologies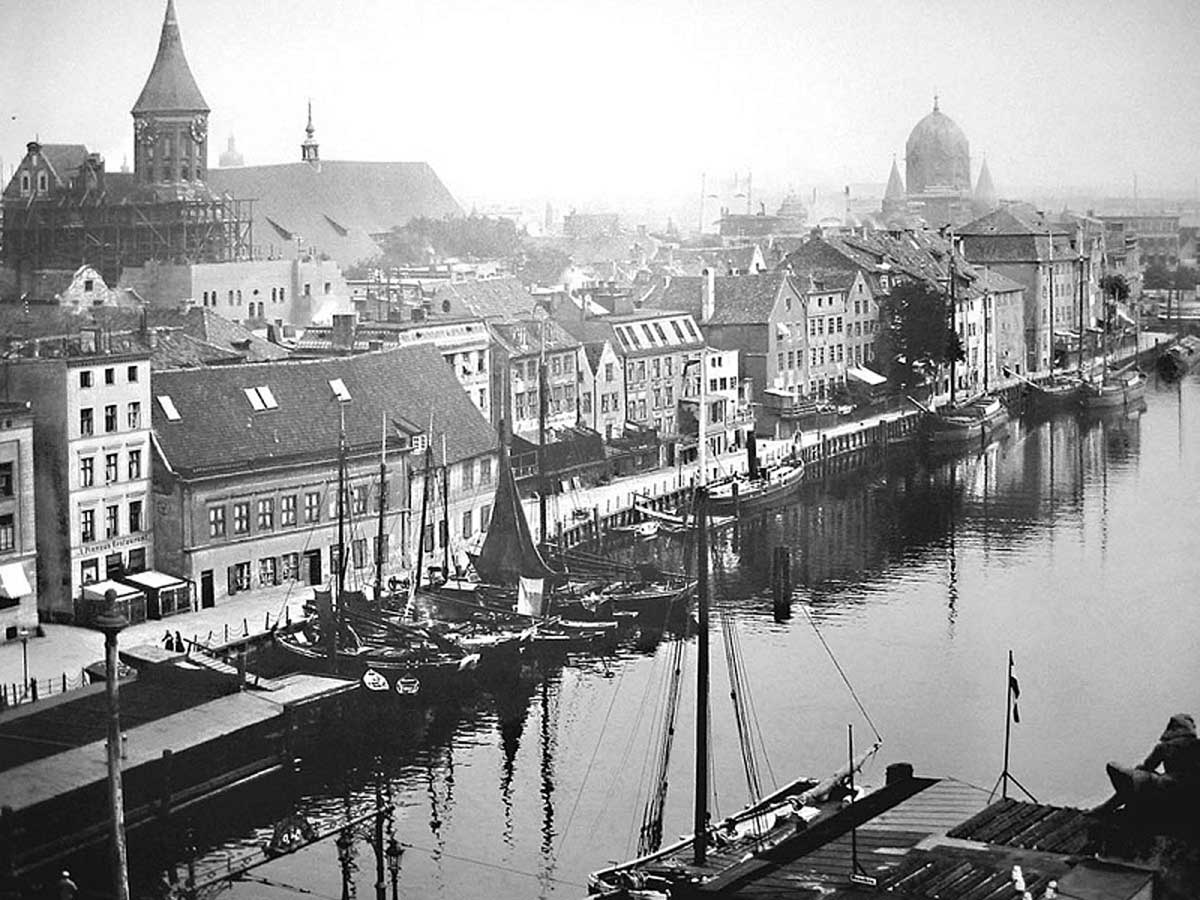 Krieg ist das Ergebnis einer falschen Politik und sein Erbe Not und Elend.1 (From Gestrüpp meines Lebens, a diary kept by my grandfather, Helmuth Banik)
…next – Prussia, family roots and identity of heart
Cultural diversity or universal uniformity? Peaceful co-existence of nation-states or institutional global governance with international organizations and their sphere of influence gaining more and more ground, even in everyone's private life? Which future will be ours?
Roots, earth and homeland—while unearthing the deepest parts of my family history and, at the same time, German history, my uninhibited view of my Prussian roots continues to pave my way towards a new future. Our world today is on the verge of a new beginning. It is up to us to decide which way humanity will go in the future. An individual's identity is complex and has many layers that need to be uncovered. So, too, is our world: complexly composed of many layers that need to be uncovered for its roots to be revealed—as there is no future without roots.
Thus, it is necessary to decouple from all ideas and ideologies that have long determined political activity around the world. Let us start with Russia and Germany, since their destinies are forever linked; historically, culturally and geopolitically.
"I have sympathy toward the German people; my ancestors came to Russia from Westphalia under Peter the Great. Great nations can stay dormant for some time, but they always wake up!" Quote from a Russian friend
Sapere aude! In the spirit of Immanuel Kant, the great philosopher of Königsberg, let us reinvent and imagine the world in which we want to live!
Without Russia, not a better world in sight
The world, but especially the European Union (EU), is at a crossroads. The old structures and beliefs of the current governance seem to be collapsing before our very eyes. How simple was yesterday's world. The enemy, namely Russia, was in the East. A bipolar world vision, divided between "the good" and "the bad."
In the West, the EU with its main ally, the United States, represents the good world, an ideal world—in short, the world of the G7. Countries with a democratic system under the rule of law in which freedom is one of the fundamental values: All other countries in the world are measured and judged according to this ideal, especially if they want to enter this "club of the free world."
And now? What has become of this G7 world? The measures taken to fight the pandemic were lockdown and other more or less draconian actions that deprived a large part of the world's population of their fundamental rights, whatever the political regime or national culture. This is the cruel reality of a uniform crisis management policy that is visibly shared by democracies and authoritarian regimes. The main characteristics of this policy are the intransigence of clinging to the rule of the political-economic elites and, with that, the absolute will to remain in power and control communications and, as such, the population. The boundaries separating democracies and authoritarian regimes are disappearing, and a uniform technocratic world without identity is emerging. Propaganda—in this case, the massive communication of fear and hatred—is getting a second wind, this time not on a national level but on a global institutional scale. Moreover, it seems to be accompanied by a new Cold War strategy: According to an EU strategy paper, China is classified as a "systemic rival" (ecfr.eu 2020) and, together with Russia, is considered a new challenge to NATO by the Biden administration (Le Figaro 2021).
And the Russian president? Vladimir Putin always keeps the door for cooperation wide open, as he makes clear in "Offen sein, trotz Vergangenheit,"2 the recent article published in Die Zeit in which he states: "Ich möchte noch einmal betonen: Russland plädiert für die Wiederherstellung einer umfassenden Partnerschaft zu Europa."3
Moreover, the opportunities offered by the Belt and Road Initiative (BRI) do not seem to be taken into consideration. On the contrary, the G7 initiative to "Build Back a Better World" (B3W) is an alternative to the BRI. Conflict instead of cooperation. Yet, we should keep in mind: It is not possible to have a better world without integrating Russia.
"The technotronic era involves the gradual appearance of a more controlled society. Such a society would be dominated by an elite, unrestrained by traditional values. Soon it will be possible to assert almost continuous surveillance over every citizen and maintain up-to-date complete files containing even the most personal information about the citizen. These files will be subject to instantaneous retrieval by the authorities." (Zbigniew Brzezinski in Between Two Ages: America's role in the technotronic era)
Humanity's ultimate battle
There is an urgent need to continue questioning the sustainability of a power, political system and governance that are global—values and mercantilism, democracy and dictatorship, free market economy and planned market economy, diverse identities and universal uniformity, nation states and institutional global governance.
What future awaits us?
Either:
a political system of "universal digital governance," of total and totalitarian surveillance with a capitalist state economy, that is, a system in which humanity serves the system by constantly adapting to its different benchmarks, a technocratic world order according to Brzezinski,
or:
new political structures that are very much at the service of humankind and that ensure a free and autonomous life for everyone in the spirit of Immanuel Kant's sapere aude, that is, global governance that ensures a peaceful return to the primacy of humanity, relations and nations, deeply rooted in its own history, a return to cultural diversities and identities, to creation and, thus, a return to the roots.
The geographer and geopolitician Jacques Ancel set the vision of French geopolitics. According to Ancel, man is the creator of global governance, of identities and, subsequently, also the borders of civilizations, where "human groups … reach a harmonious balance and … end up recognizing borders deriving from a common memory, history, culture and language." It is "a nation of the heart in itself, not rational" (Ancel 1938, Banik 2021).
Neither Germany, nor China, nor the U.S., nor Russia is an isolated paradise. No country can claim to know the absolute truth. Violence, increased global competition (for natural resources, food, water, etc.) and international terrorism are forcing us to face up to the current realities, to abandon any ideology driving ideas such as the European project, socialism with Chinese or even Russian characteristics, or the ideology prevalent in the United States, which styles itself leader of the free world (Banik, 2016, 2019).
Ultimately, it is up to us to decide which path humanity will take.
"Kultur hat nie Grenzen gekannt. Kultur war immer unser gemeinsames Gut und hat die Völker verbunden."4 Vladimir Putin, 25.9.2001
The big European house
According to Jacques Ancel, "human groups … reach a harmonious balance and … end up recognizing borders deriving from a common memory, history, culture and language." It is thus important to encourage community spirit and to create human bonds—instead of strategic alliances—of geographical proximity and to overcome ideologies. The only way is to integrate Russia by creating a great pan-European house and, at the same time, taking advantage of the BRI as a link that encompasses the Eurasian region.
Russia and Germany have a common memory and their destiny is forever linked. It is up to Germany to finally assume its responsibility and play the key role in creating this space of peace and security. Integrating Russia is crucial if we are to create new political visions which serve humankind and which ensure a free and autonomous life for everyone.
Geographically, Russia is the largest country in Europe. Geographically, Europe is much larger than the territory of the EU. The EU, and subsequently Germany, must at all costs avoid being caught up in the tension that seems to be developing between China, Russia and the U.S. In case of a military conflict, the major nations will win while the EU will be the main loser. The current danger is the image of the resurgent enemy resulting from the aggressive policy of the Biden administration and the EU towards China and towards Russia. Two almost "military" fronts have thus been created. In fact, the Cold War has never ended but merely changed its guise.
Rise in military spending
According to the Sipri press release of April 26, 2021: "The five biggest spenders in 2020, which together accounted for 62 per cent of global military expenditure, were the United States, China, India, Russia and the United Kingdom. Military spending by China grew for the 26th consecutive year." China has focused on its navy. It is the second largest military spender after the United States. In 2020, "China's military expenditure is estimated at $252 billion in 2020, representing an increase of 1.9 per cent since 2019 and 76 per cent since 2011." (Sipri 2021). "Russia's military expenditure increased by 2.5 per cent in 2020 to reach $61.7 billion. This was the second consecutive year of growth. Nevertheless, Russia's actual military spending in 2020 was 6.6 per cent lower than its initial military budget, a larger shortfall than in previous years" (Sipri press release, 26.4. 2021).
From the perspective of the two fronts—"The Chinese Enemy" and "The Russian Enemy"—one must also consider U.S. military spending in 2020, "[which] reached an estimated $778 billion, representing an increase of 4.4 per cent over 2019. As the world's largest military spender, the USA accounted for 39 per cent of total military expenditure in 2020" (Sipri press release, 26.4. 2021).
In view of the world's ever-increasing military outlays, it is urgent that we revitalize and reform the instruments already in place, such as the NATO-Russia Council, the Organization for Security and Cooperation in Europe (OSCE), the EU-Russia dialogue and the various regional formats such as the Arctic Council. It is worth noting the bilateral agreements of strategic importance between China and Russia in the field of nuclear energy and within the framework of the Polar Silk Road, as well as the importance of the Eurasian Economic Union, in which Serbia, for one, has a free trade agreement.
Towards a uniform, faceless, controlled world?
China's withdrawal or Chinese deglobalization
China's 14th Five-Year Plan is the continuation of the country's efforts to reform and modernize, but the "dual circulation" model also marks an important step towards China's deglobalization. This "dual circulation" strategy welcomes foreign investment, but only in those products and services that are not (yet) available in China. Therefore, China aims to reduce its economic dependence on foreign countries and focus on building its own capacity. Nevertheless, it also wants to boost bilateral agreements, and is pursuing the BRI. The Regional Comprehensive Economic Partnership (RCEP) follows the same logic, pursuing reinforcement on the geographical and geopolitical level in Eurasia. With the implementation of the RCEP, the largest free trade area in the world is being established. On the other hand,
"China's FDI in Europe continued to fall, to a 10-year low: Shrinking M&A activity meant the EU-27 and the United Kingdom saw a 45 percent decline in completed Chinese foreign direct investment (FDI) last year,…" (Merics 2021).
"Keep the Soviet Union out, the Americans in, and the Germans down"
The United States is pursuing a strategy, particularly in the area of foreign policy, that was initiated by Donald Trump, meaning "America first" when it comes to economic, military and geopolitical issues. American foreign policy is, above all, marked by the withdrawal of American troops from Afghanistan. Note that, contrary to what Trump decided in 2020, Biden has reversed the partial withdrawal of U.S. troops from Germany (Politico 2021). Lord Ismay's narrative seeking to "keep the Soviet Union out, the Americans in, and the Germans down" is still relevant today.
The EU: a theater of conflict between China and the United States
Europeans have an increasingly critical view of China. China is seen as a systemic rival for the EU. The pandemic has exposed problems, including strategic dependence on imports from China. Therefore, the EU wants to remain credible at the international level and is seeking closer cooperation with the West, especially the United States, rather than an adjustment of its economic relations with China independent of the Americans.
Germany uprooted and war trauma
Germany seems to be stuck in a kind of "time loop." Even though the Berlin Wall has long disappeared, there is still no uninhibited view of an open perspective towards the East, towards Germany's historical East, especially towards Russia and the chances for cooperation that the country offers. German public opinion is still manipulated. As a result, it remains frozen in distrust of Russia. Further, the experienced war trauma—destruction, displacement and loss of homeland—has disconnected a whole generation from its own history, leading to a partial loss of its own identity. This disconnection has been unconscious, inherited by the descendants.
Towards total surveillance?
Basically, the conflict between the different ideologies and the omnipresence of the "pandemic" in the mainstream media strongly distract our attention from the real battle that has been going on in the background for a very long time.
The battle for world domination is not the conflict between different nation-states, e.g. the U.S., China or Russia, or between different political systems, democracy or dictatorship, but it is the struggle for supremacy by the lobbyists and by international institutions and organizations such as the World Economic Forum (WEF), the EU institutions, the World Trade Organization (WTO) and by the various interest groups and industrial associations that seem to be striving for a uniform, controlled world made of public-private partnerships, without nation-states, without cultural diversity, without a past, without a history, without roots and without identity.
"Smart government" and total surveillance
The advance of artificial intelligence and the 4th Industrial Revolution are visibly shifting geopolitics to geoeconomics. The need for control of international markets prevails over military conflicts. Large technological communication companies, such as social media giants (Facebook, Twitter, etc.), search engines like Google and Baidu, platforms like Amazon and Alibaba, cooperate more and more closely with their respective governments, thus creating public-private partnerships (PPPs). Back when geopolitics prevailed, the state's sovereignty was ensured by the military control of the country and its borders. Now we see an increasing interdependence and cooperation between different governments, technology companies and large enterprises—"global players," such as Big Data and Big Pharma. We are clearly heading towards a political system based on the "state economy," as is already the case in China. In China, the state-owned enterprises, the "national champions," are playing a predominant role not only in China but also on the international markets. In order to better face the Chinese competition, the EU has also launched a new industrial strategy to support and finance the creation of industrial alliances, a kind of "European industrial champions" (touteleurope.eu 2021)—even if the approach is not uniformly supported within the EU.
With an increasing number of PPPs, the establishment of state capitalism blurs the boundaries between business and government. In China, Russia and the United States, this issue is played out at the national level, while on the European continent it is advanced by the EU institutions. What is insidious is that, thanks to the cooperation between politics and technology companies, the media propaganda effectively supports and feeds this structural change. Thus, fundamental rights and identities are slowly being extinguished in favor of the uniformity of the corporate market.
Roots, identities, nations
Russians, Poles and Germans not only have a common history but shared cultural footprints. This history is a strength and not a weakness. According to Ancel's vision, these three countries are at the crossroads of arbitrary borders and of borders of civilization. There are, on the one hand, the so-called arbitrary borders, which are more fraught, more strategic borders that have resulted from military pretensions. The borders of civilization, on the other hand, are more permanent as these are based on a common memory, common history and common language arising from a group of humans in equilibrium. The borders of civilization are "nevertheless more complicated because they are the object of numerous political and commercial interpretations"—even if the commercial justifications aim at "clearing a path" and not "enclosing" as the military justifications do (Ancel 1938, Banik 2021). For Russia, Poland and Germany, reconciling the past means "making a path in harmony," our path back to our shared roots.
According to Ancel, the frontier is "a political isobar that fixes, for a certain time, the equilibrium between two pressures: the equilibrium of mass and the equilibrium of forces" (Ancel 1938). The real problem is not the question of borders. Borders will always exist, even in a globalized world. "There are no problems of borders. There are only problems of Nation" (Ancel 1938). Jacques Ancel argues for mankind as creator. "One does not revise borders, except by force; one modifies minds" (Ancel 1938; Lomnica 1938 foreword).
Quoting Vladimir Putin:
"Und wir können es uns einfach nicht leisten, die Last früherer Missverständnisse, Kränkungen, Konflikte und Fehler mit uns herumzuschleppen. Eine Last, die uns an der Lösung aktueller Probleme hindert."5 Die Zeit, 2021
Regaining a sense of self
We, the Germans, unfortunately refused to take the hand that Putin extended to us in his speech to the Bundestag on September 25, 2001. The window of opportunity is wide open again. The German people need to reconnect to their entire cultural past. It is up to every German to discover his or her own roots, reconnect to his or her family past, healing the wounds and thus helping Germany to integrate its entire history and become whole again.
Similar to my path back to my Prussian roots, let us take an uninhibited view of our roots and seize this chance in order to create new prospects for German-Russian cooperation.
As Putin said in 2001:
"Ich bin überzeugt: Wir schlagen heute eine neue Seite in der Geschichte unserer bilateralen Beziehungen auf und wir leisten damit unseren gemeinsamen Beitrag zum Aufbau des europäischen Hauses."6
There will be no better world, especially for Europe, without Russia's integration into the pan-European house – and no better world if Germany is still cut off from its roots.
…Back to the roots
Katja Banik
www.katjabanik.com
Specialist in geopolitical issues, doctorate from Sorbonne Nouvelle University;
speaker and guest lecturer on geopolitical, economic and political issues, focusing on Jacques Ancel's geopolitical vision of "the identity of the heart."
Author of articles published on moderndiplomacy.eu, russiancouncil.ru (RIAC) and worldscientific.com, and author of the book Les relations Chine-Europe à croisées des chemins, published by L'Harmattan, Paris. Katja is the descendant of ancestors who lived in East and West Prussia. Her family on her mother's side had to flee from Königsberg in East Prussia in January 1945 and, on her father's side, from Schneidemühl in West Prussia. She increasingly connects the topics of identities, roots and borders in her geopolitical views.
Visible roots: Kurort Oybin, Germany 2021 and 1955:
Great-granddaughter and great-grandfather Friedrich Herbst
---
[1] "War is the result of the wrong policy and its legacy is distress and misery."
[2] "Being open, despite the past."
[3] "I would like to emphasize once again: Russia advocates for the restoration of a comprehensive partnership with Europe."
[4] "Culture has never known borders. Culture has always been our common good and has united peoples."
[5] "And we simply cannot afford to carry around the burden of past misunderstandings, offenses, conflicts and mistakes. A burden that prevents us from solving current problems."
[6] "I am convinced that today we are turning a new page in the history of our bilateral relations and that we are making our joint contribution to the construction of the European house."
Author's Note: The paper was previously published by the Russian International Affairs Council (RIAC)